The 1970s saw the rise of bell-bottom pants, the creation of video games and multiple political turmoils. It was a time of emerging cultures and new technological innovations. Along with the new advances came new faces into the Hollywood spotlight, including many beautiful women. These women were hugely successful in the 1970s, but find out what they're doing today.
1. Linda Gray
Linda Gray got her big break in a very unusual way. She portrayed Mrs. Robinson's body double in "The Graduate". That "performance" was good enough for her to land her own roles. Her breakthrough acting role came as Sue Ellen on "Dallas", which she played from 1978-1991. She reprised her role in the show's remake from 2012-2014. Her most recent on-screen appearance was in 2017, on 2 episodes of "Hand of God".
2. Pam Grier
Pam Grier rose to fame by playing bold and assertive women, in early 1970s blaxploitation movies. She played roles in hit films such as "Coffy", "Foxy Brown", and "Sheba, Baby". Since the 70s, her acting resume has continued to grow with roles in hit films such as "Foxy Brown", "Man with the Iron Fists", and "Mars Attacks!" She currently has roles in 3 movies that are in post-production which are expected to be completed soon.
3. Goldie Hawn
Goldie Hawn rose to fame by becoming a regular on Rowan & Martin's Laugh-In. Due to her likable and approachable personality, she began landing roles in more extensive comedic productions such There's a Girl in My Soup and Butterflies are Free. Her career in comedic films continued and today has many well-known performances on her resume, such as in Death Becomes Her and The First Wives Club. She took a hiatus from acting in 2002, after her performance in The Banger Sisters. However, she returned in 2017, appearing alongside Amy Schumer in Snatched. 
4. Linda Ronstadt
Linda Ronstadt began her music career by playing shows at the Troubadour, a famous nightclub in West Hollywood. She made a few tweaks to her original style of music and was soon being called the "Queen of Rock" and the "First Lady of Rock", by national media. She went on to have over 30 gold and platinum records and won 10 Grammys. Sadly, in 2013, she announced she was diagnosed with Parkinson's Disease, which led to her retirement from singing. She released her memoir, "Simple Dreams: A Musical Memoir", that same year.
5. Morgan Fairchild
Patsy Ann McClenny, better known as Morgan Fairchild, became a household name after landing the role of Jennifer Pace on the TV series "Search For Tomorrow". She played the role of Pace from 1973-1977. Due to her newfound fame, she was quickly able to land more roles and appeared in productions such as "Happy Days", "Kojak", and "Dallas". However, one of her more famous roles did not come until the 1980s, when she played Constance Weldon Semple Carlyle in the TV series "Flamingo Road". She still continues to act, and recently returned to her roots of soap opera on "Days of Our Lives".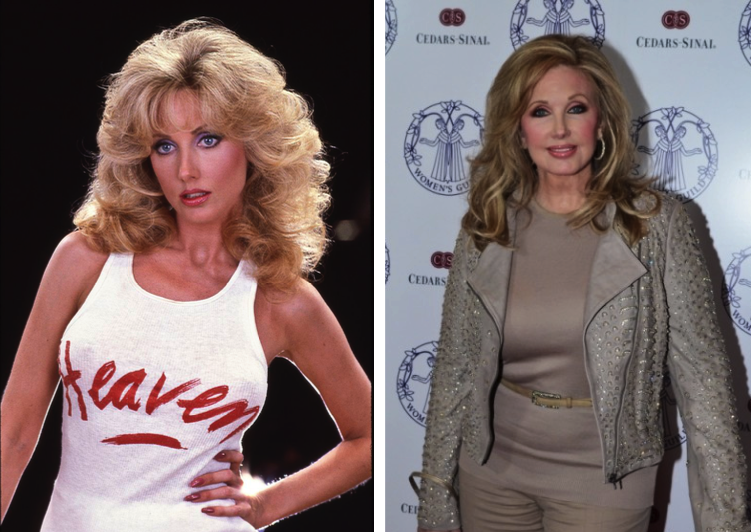 6. Raquel Welch
Raquel Welch was a Hollywood bombshell and certainly showed it off in her fur bikini during "One Million Years BC". After that film, her career continued to soar. She landed a role in 1973's "The Three Musketeers", a performance for which she won a Golden Globe. Aside from acting, she is also a businesswoman and released a Total Beauty and Fitness Program book and videos. Her most recent role was as Celeste in 2017's "How To Be A Latin Lover".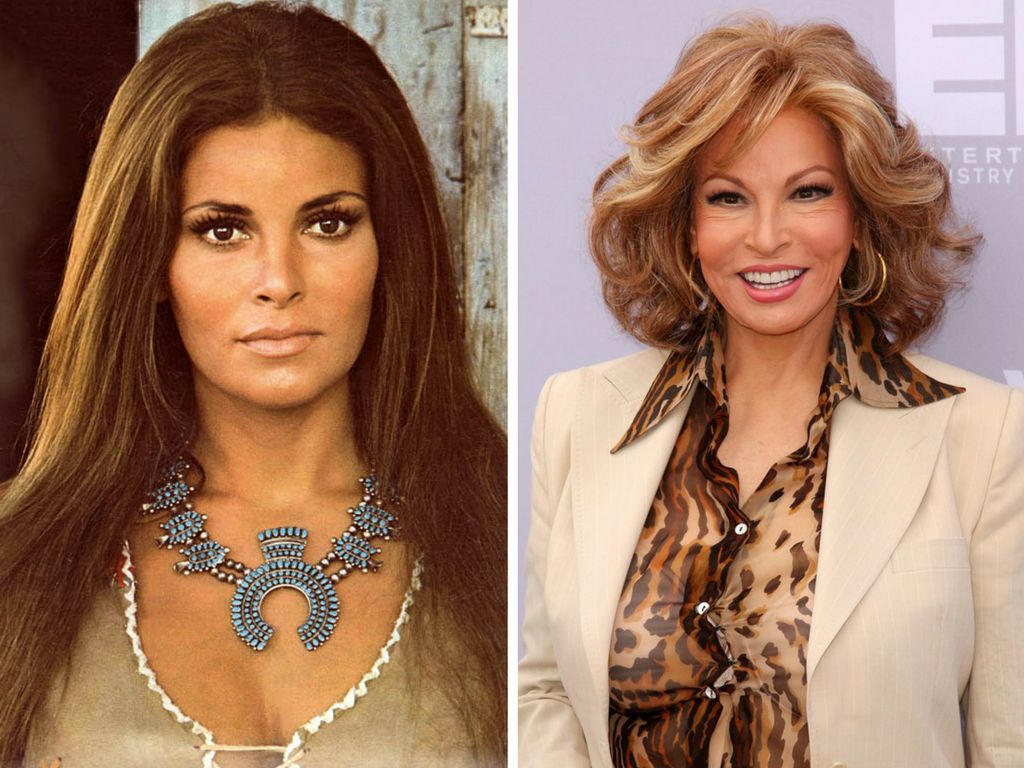 7. Kirstie Alley
After making her on-screen debut in 1978, Kirstie Alley played her breakout role of Saavik in 1982's "Star Trek II: The Wrath of Khan". Her most memorable role, however, was as Rebecca Howe on the sitcom "Cheers". In 1991, she won a Golden Globe award for her performance as Howe. Her most recent role was in 2016, as Ingrid Hoffel, on the satirical thriller series "Scream Queens".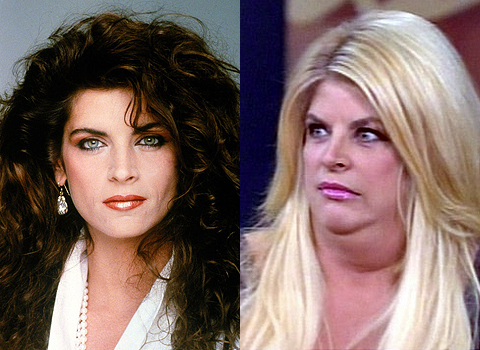 8. Billie Jean King
Bille Jean King became a sports legend, in 1973, after winning the "Battle of the Sexes" – a tennis match verse the male-champion tennis player, Bobby Riggs. She furthermore inscribed her fame after she became the first prominent female athlete to come out as gay, in 1981. In 1987, she was inducted into the International Tennis Hall of Fame. Her story was recently immortalized in a film starring Emma Stone and Steve Carell, appropriately called "Battle of the Sexes".
9. Barbara Streisand
After having a successful singing career and appearing in two musical films (Funny Girl and Hello, Dolly!) in the late 1960s, Barbara Streisand's career flourished in the 1970s. She has truly succeeded in the spotlight and today has titles to her name such as Producer, Director, Composer, and Writer. She is still acting as well as singing, and she even recently finished a tour. In 2015, it was announced that she would be writing a memoir, which is scheduled to be released in the near future.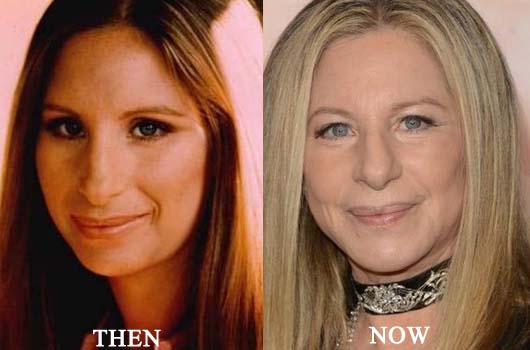 10. Kim Basinger
After becoming a successful model, Kim Basinger decided to jump into acting. She made her on-screen debut in the series "Gemini Man". She continued to land roles through the 70s, in several TV movies and shows. However, she was able to make the transition onto the big screen in the 1980s, including her famed role of Lynn Bracken in "L.A. Confidential". In 2016, she appeared alongside Russell Crowe in "The Nice Guys" and, in 2017, she appeared in the movie adaptation of "Fifty Shades Darker".
Kim Basinger through the years…
Continue on for 11-50