"Once upon a time there were three beautiful girls who went to the police academy, and they were each assigned very hazardous duties. But I took them away from all that and now they work for me. My name is Charlie."… Did that get you in Charlie's Angel's mood? We laid out the entire original cast for you today – see them in their role from the 70s series and now!
On September 22nd, 1976, the world was introduced to Charlie's Angels. Along with the TV Show we were introduced to three beautiful, highly-skilled detectives tasked to assist their mystery-man financier on a variety of missions. Charlie's Angels proved so popular with fans that it made numerous stars out of its female-led cast, catapulting actresses like Kate Jackson, Jaclyn Smith, Cheryl Ladd, and Farrah Fawcett to international fame. Over 4 decades since ABC introduced us to 'The Angles' we take a look at the cast of the original Charlies Angles TV Show then and now!
Angels Cast – Smith, Fawcett, and Jackson 2006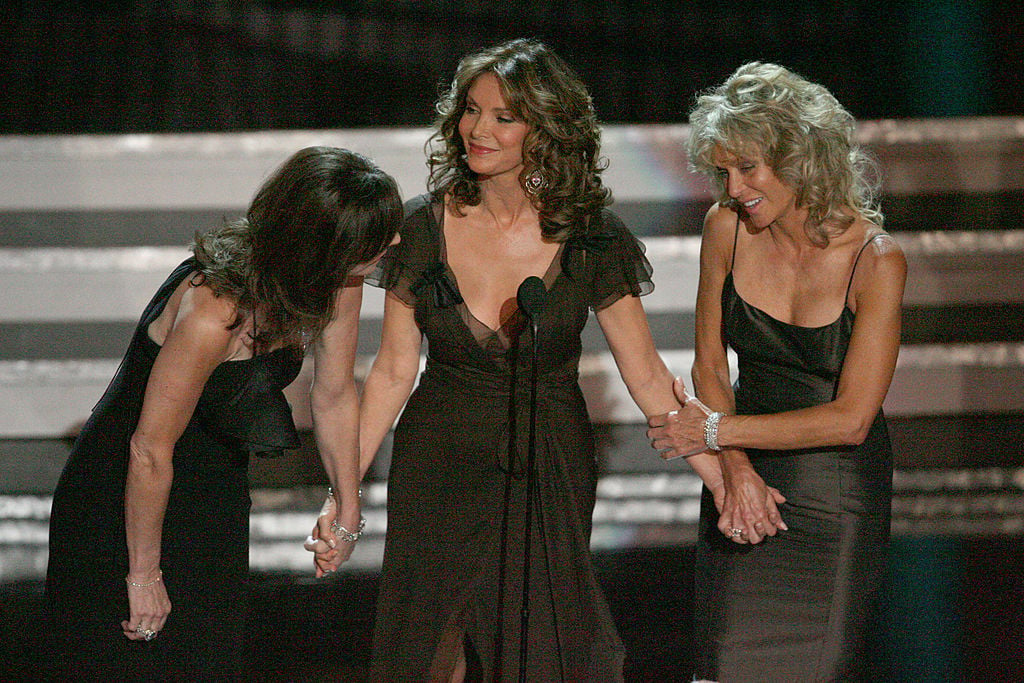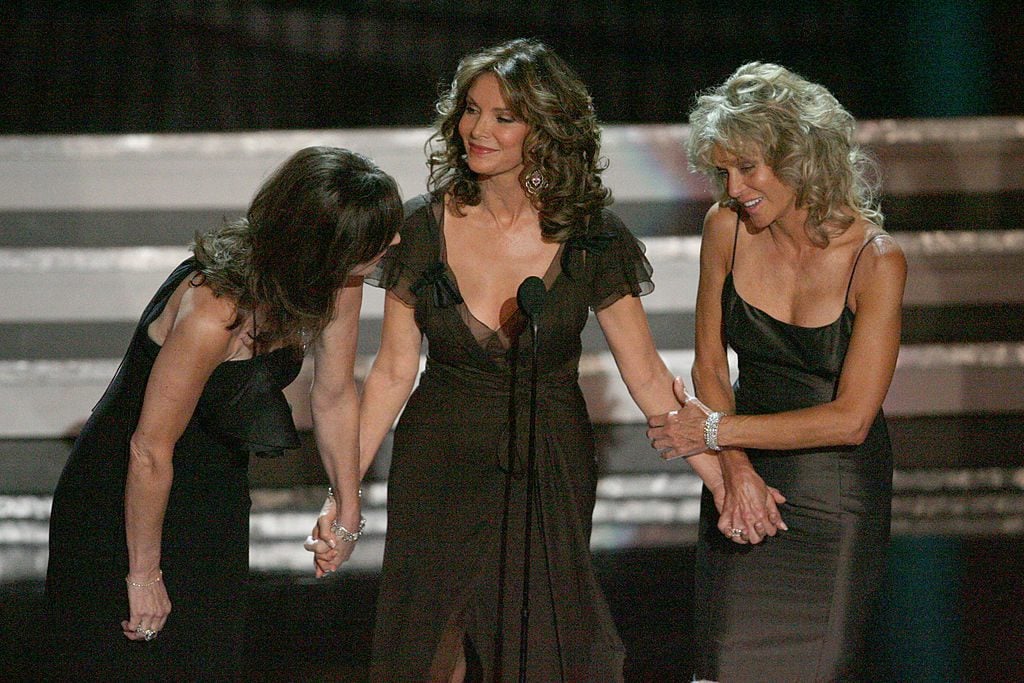 Charlies Angels – Kate Jackson, Fawcett, and Smith 1976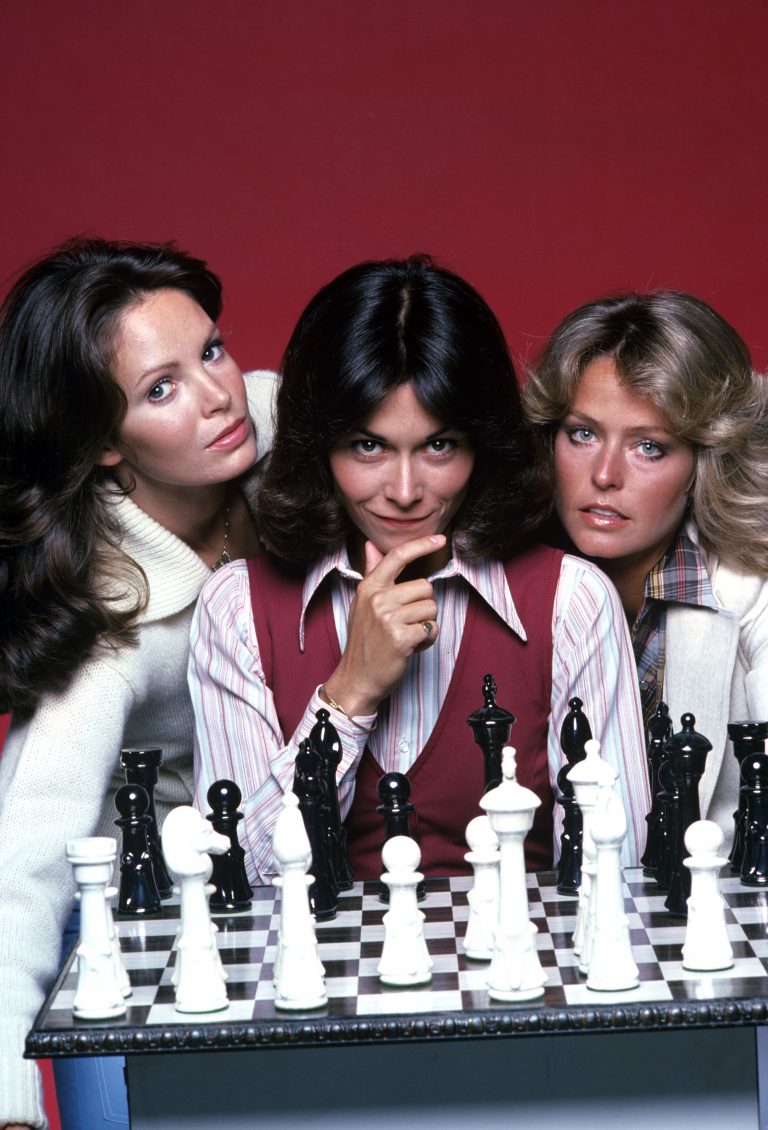 The TV show was so successful over the years, running for five seasons and 110 episodes. It was such a hit numerous reboots have been created, even a successful movie franchise and a short-lived TV series in 2011. Now that we're all up to date, let's get back to the original cast of Angels…
See where the remaining cast members of Charlie's Angels are today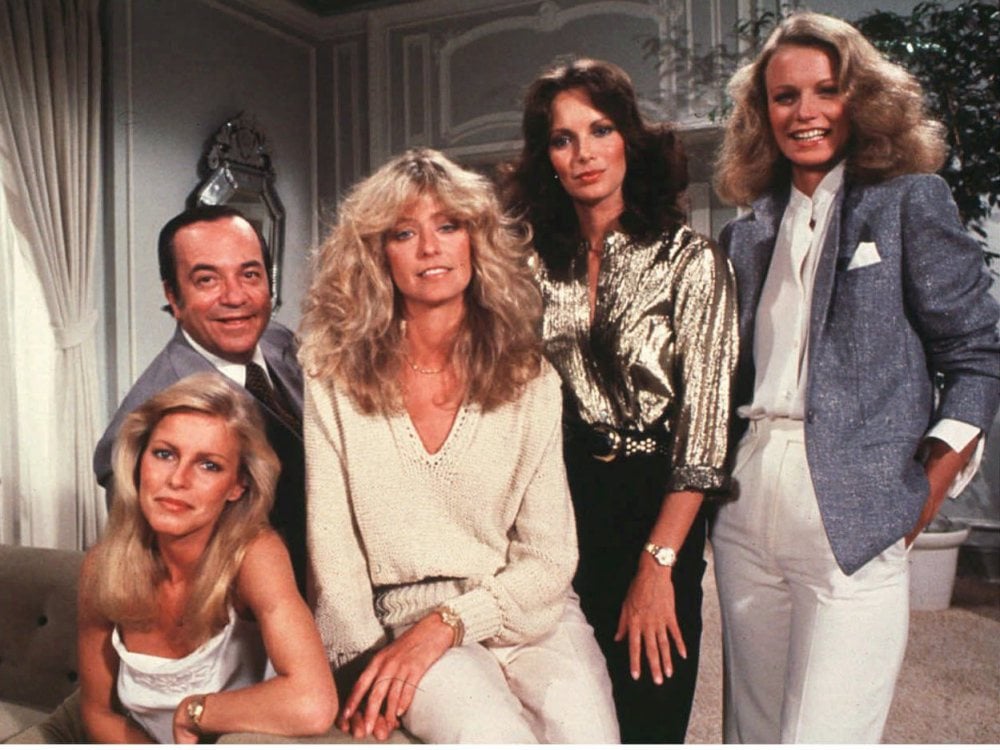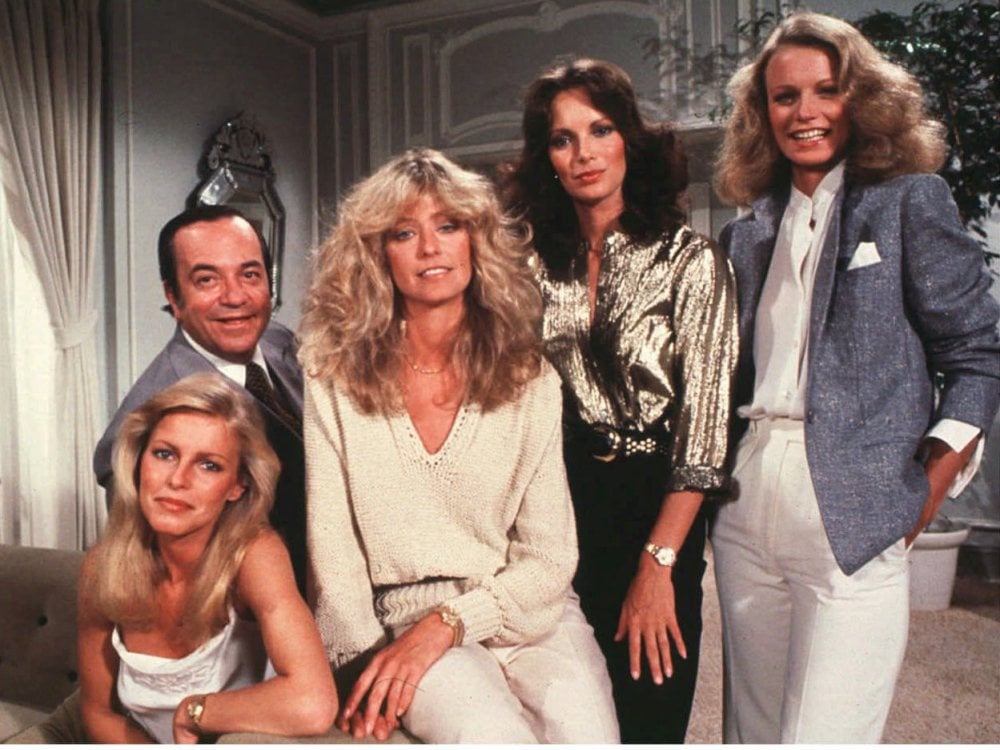 Kate Jackson (as Sabrina Duncan)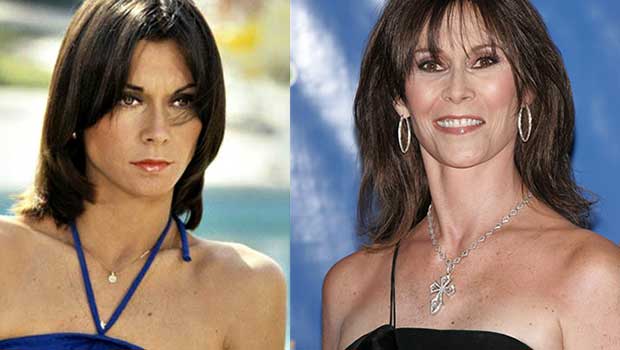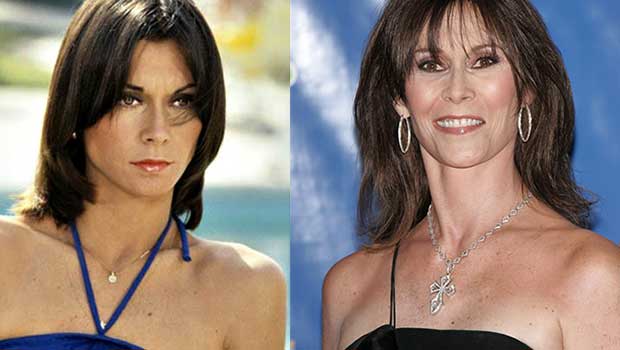 Kate Jackson began her acting career on the original Dark Shadows TV show and in the 1972 series, The Rookies before she was cast as one of the original Charlie's Angels on the hit series. Jackson continued to act into the late 2000s but has no credits to her name since a 2007 appearance on Criminal Minds.
Jackson was originally cast as Kelly Garrett (which ultimately went to her co-star Jaclyn Smith), but decided upon Sabrina Duncan instead. The huge success of the show saw Jackson, Smith and Farrah Fawcett-Majors (who played Jill Munroe) appear on the front cover of Time magazine.
Farrah Fawcett (as Jill Munroe)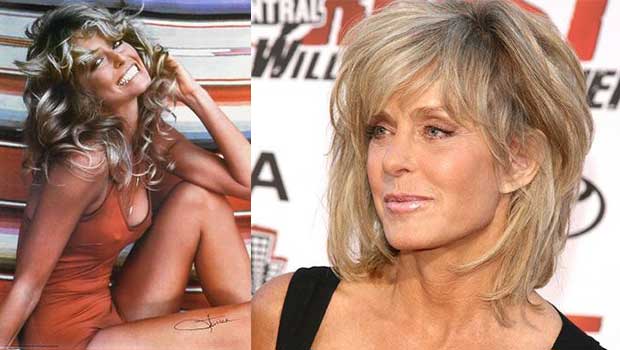 In 1976, after Pro Arts Inc. pitched the idea of a poster of Fawcett to her agent, a photoshoot was arranged with photographer Bruce McBroom, who was hired by the poster company. Apparently, Fawcett styled her own hair and did her makeup, without the aid of a mirror. Her blonde highlights were further heightened by a squeeze of lemon juice. From 40 rolls of film, Fawcett herself selected her six favorite pictures, and eventually the choice was narrowed to the one that made her famous. The resulting image of Fawcett in a one-piece red bathing suit which has become the best-selling poster in history.
The Charlie's Angels series formally debuted on September 22, 1976. Each of the three actresses was propelled to stardom, but Fawcett dominated popularity polls and was soon proclaimed a phenomenon, possibly as a result of the popularity of her poster. In fact, Fawcett's appearance in the television show boosted sales of her poster, and she earned far more in royalties from poster sales than from her salary for appearing in Charlie's Angels. Her hairstyle went on to become an international trend, with women sporting a "Farrah-do", a "Farrah-flip", or simply "Farrah hair" feathers. Iterations of her hairstyle predominated among American women's hairstyles well into the mid-80s.
In the spring of 1977, Fawcett left Charlie's Angels after only one season and Cheryl Ladd eventually succeeded her on the show, portraying Jill Munroe's younger sister Kris Munroe.
Farrah Fawcett is undoubtedly the epitome of the Hollywood success story. After growing up in a modest home in Texas she ended up becoming one of the biggest, most recognizable stars in the world. She died in 2009.
Shelley Hack (as Tiffany Welles)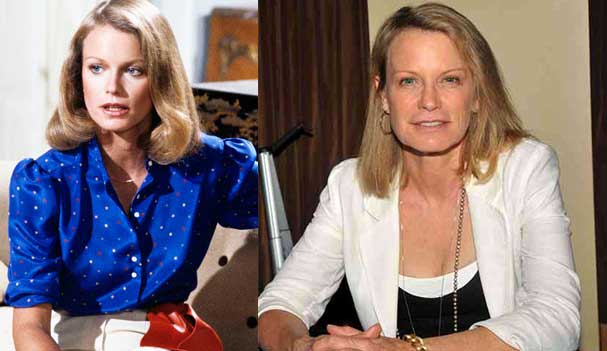 Shelley Hack was working as a commercial actress through much of the 1970s, but it was a casting call to replace departing "angel" Kate Jackson on the hit Charlie's Angels that helped Hack become an American star. Hack continued to act until 1997, but she spends most of her time these days behind the scenes as a producer.
Hack and her husband, Harry Winer, are company principals for the production company Smash Media ("Entertainment That Brings People Together") that develops and produces content for motion pictures, television, and new media. She began her career as a teen fashion model and is also remembered as the face of Revlon's Charlie perfume from the mid-1970s until the early 1980s.