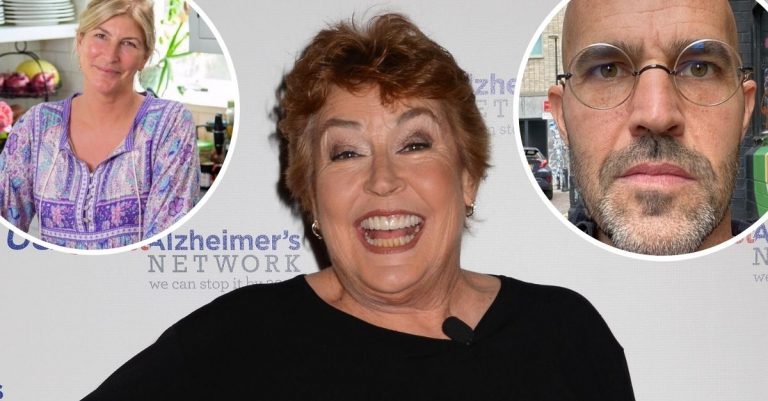 Sadly, the world lost "I Am Woman" singer Helen Reddy in late September. Her two children, Traci and Jordan shared the news with fans, calling her "a truly formidable woman." Helen was diagnosed with dementia five years ago.
Her children wrote, "It is with deep sadness that we announce the passing of our beloved mother, Helen Reddy, on the afternoon of September 29, 2020, in Los Angeles. She was a wonderful mother, grandmother, and a truly formidable woman. Our hearts are broken. But we take comfort in the knowledge that her voice will live on forever."
Helen Reddy had two children and four grandchildren
https://www.instagram.com/p/B3arPlFhW6h/
Traci is the eldest daughter, born in 1963. Traci's father is Helen's ex-husband Kenneth Weate. While Helen was very busy working when her children were small, Traci has said that she was always a very dedicated mother. These days, Traci owns a company called Simples, which sells plant-based tonics. She is married and has one daughter, Lily.
RELATED: 'I Am Woman' Singer Helen Reddy Has Died at Age 78
Lily is an aspiring musician and hopes to follow in her famous grandmother's footsteps. She once spoke about her grandma saying, "She's incredibly loving. She's strong-willed, smart, she's got a big personality and she just is who she is and she doesn't apologize."
https://www.instagram.com/p/CFugEtgp8_w/
Jordan is Helen's youngest, born in 1972 with her ex-husband Jeff Wald. Jordan has pursued a career in Hollywood. He is a director, producer, and writer. He was a big part of The Roseanne Show and produced about 50 episodes. Jordan is married and has three children, Grover, Oliver, and Mia.
In conclusion, check out this sweet clip of Helen singing with the kids when they were young: