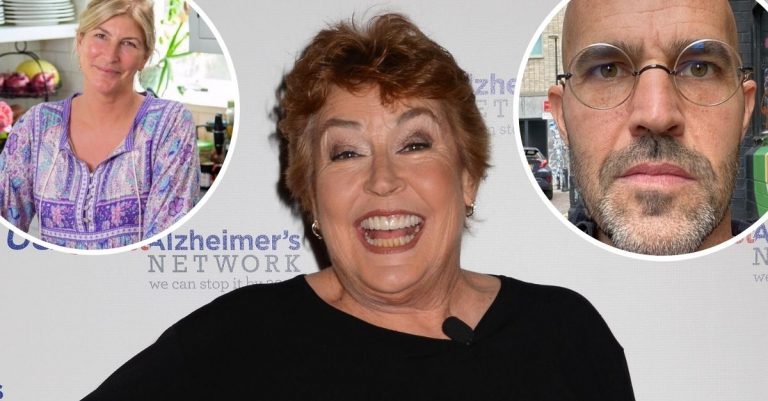 UPDATED 10/5/2021
Sadly, the world lost "I Am Woman" singer Helen Reddy in late September. Her two children, Traci and Jordan shared the news with fans, calling her "a truly formidable woman." Helen was diagnosed with dementia five years ago.
Her children wrote, "It is with deep sadness that we announce the passing of our beloved mother, Helen Reddy, on the afternoon of September 29, 2020, in Los Angeles. She was a wonderful mother, grandmother, and a truly formidable woman. Our hearts are broken. But we take comfort in the knowledge that her voice will live on forever."
Helen Reddy had two children and four grandchildren
View this post on Instagram
Traci is the eldest daughter, born in 1963. Traci's father is Helen's ex-husband Kenneth Weate. While Helen was very busy working when her children were small, Traci has said that she was always a very dedicated mother. These days, Traci owns a company called Simples, which sells plant-based tonics. The company operates with the goal of making "nourishment and healing of wild plants readily available to all people," according to her Instagram account. As for life in the limelight, her only film credit comes from 1989's A Nightmare on Drug Street, which Traci directed. She is married and has one daughter, Lily.
View this post on Instagram
RELATED: 'I Am Woman' Singer Helen Reddy Has Died at Age 78
Lily is an aspiring musician and hopes to follow in her famous grandmother's footsteps. She once spoke about her grandma saying, "She's incredibly loving. She's strong-willed, smart, she's got a big personality and she just is who she is and she doesn't apologize." Through Lily, fans of the late Helen Reddy gain some insight into the star's life as a grandma. She is described as both a loving grandmother, and a grandmother who loved that position. Lily operates based on the advice she received from her famous grandmother: "Don't give up, be stubborn if you need to, chase your passion and allow your uniqueness to be powerful and beautiful. And put family first."
View this post on Instagram
Jordan is Helen's youngest, born on December 12, 1972, with her ex-husband Jeff Wald, and called Las Angeles home for much of his life. Jordan has pursued a career in Hollywood. He is a director, producer, and writer. He was a big part of The Roseanne Show and produced about 50 episodes. His additional credits include Photo Finish (2012), Easy 4U2 Say (2016), and I Am Woman (2019), to name a few. In his personal life, Jordan is the husband of Yasmina Sommers, with whom he tied the knot back in 2007. Together, they have three children: Grover, Oliver, and Mia.
In conclusion, check out this sweet clip of Helen singing with the kids when they were young: