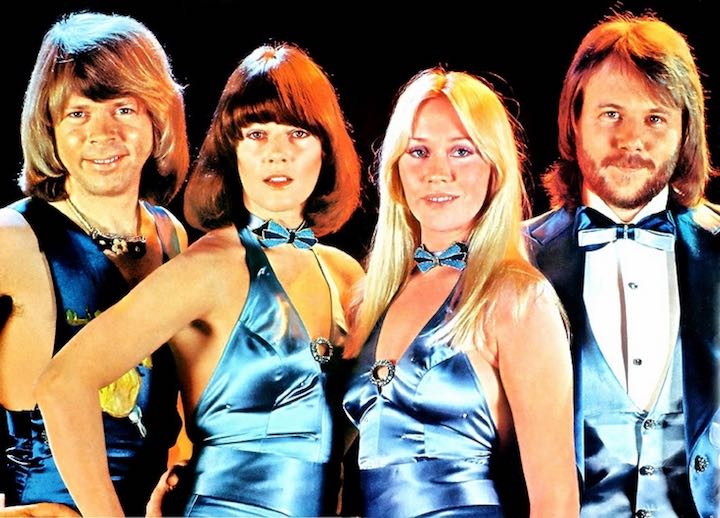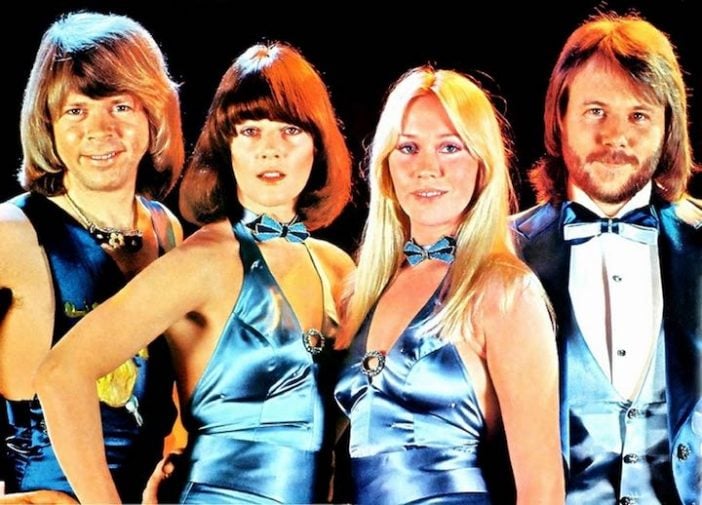 Abba has new music on the way!
The Swedish quartet said the new material was an "unexpected consequence" of their recent decision to put together a "virtual reality" tour.
"We all four felt that, after some 35 years, it could be fun to join forces again and go into the studio," the band said on Instagram.
"And it was like time stood still."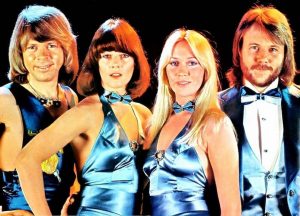 And yet news that they have reformed to record two new songs has been greeted around the world like the second coming, albeit one seasoned in blue eyeshadow and a little bit of glitter.
The four members of the group – Agnetha Fältskog (one our 50 Fabulous People of the 1970s), Björn Ulvaeus, Benny Andersson, and Anni-Frid Lyngstad – have announced they have recorded two new songs.
The first is titled I Still Have Faith in You, and will be released in November as part of an already announced digital concert television project in which computer-generated "Abbatars" of the group will perform with a live band.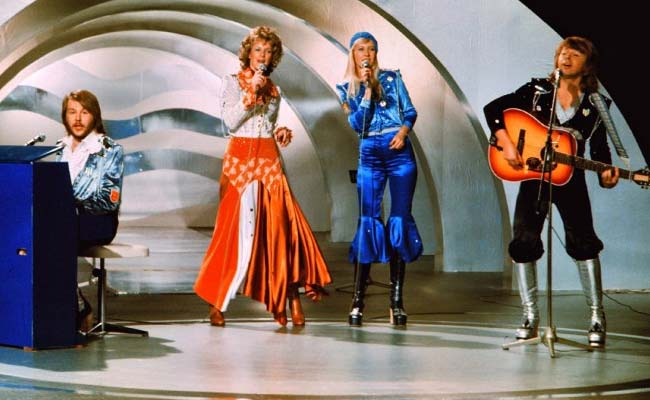 The second is still unknown.
"The decision to go ahead with the exciting ABBA avatar tour project had an unexpected consequence," a statement from the group said.
https://www.instagram.com/p/BiEl5cslkdR/?utm_source=ig_embed
"We all four felt that, after some 35 years, it could be fun to join forces again and go into the recording studio. So we did."
he group described the experience as "extremely joyous".
"It was like time had stood still and that we had only been away on a short holiday. We may have come of age, but the song is new and it feels good."
Though they are one of the most successful groups in the history of pop music, there has always been something very simple and organic about their process.
Ulvaeus and Andersson famously wrote the group's best music in a little cottage on an island in the Swedish archipelago and, despite the musical complexity of the songs, did not put music notation to paper.
They also famously experimented in the studio, recording the same song in several styles, and sometimes with different lyrics, until they were happy with a final version.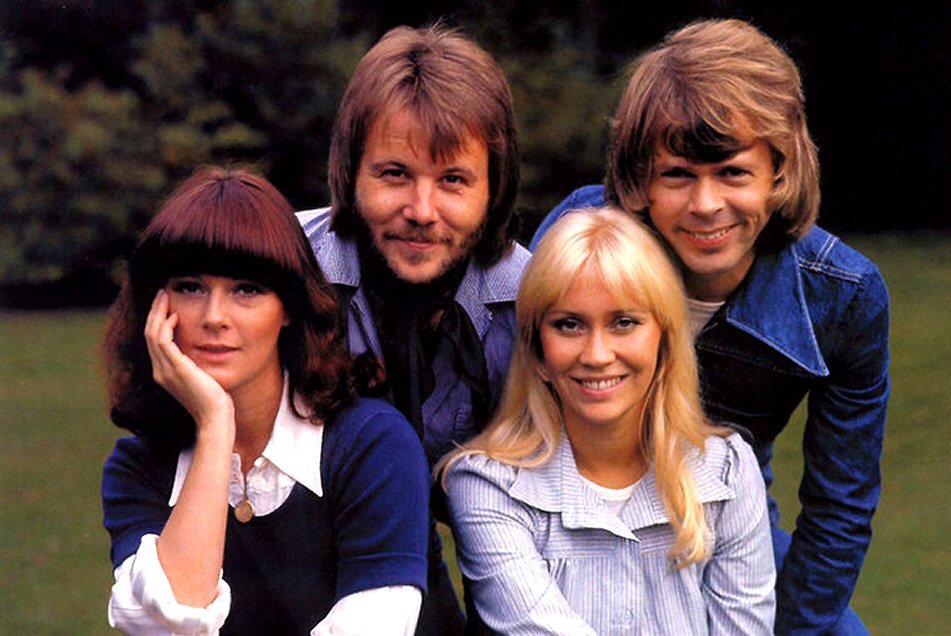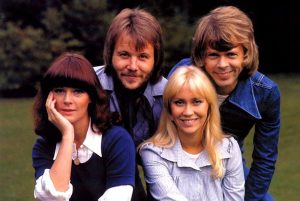 The timing of the announcement cannot be discounted – a week ahead of the 2018 Eurovision Song Contest in Lisbon, Portugal. ABBA's big break came at 1974's Eurovision, at The Dome, in Brighton, in the UK, when they sang one of their biggest hits, Waterloo.
What followed was stunning, transforming them into a worldwide phenomenon, as hit piled on hit: Mamma Mia, Fernando, SOS, Dancing Queen, Chiquitita and more. As with success came Money, Money, Money.
The recipe was curiously European but nonetheless infectious: the gentle flirtation between the couples – Fältskog and Ulvaeus, Lyngstad and Andersson – the often eccentric wardrobe, the easily mimicked choreography. And those tearaway cat dresses, oh my.
For eight years they topped the charts, and then came divorce, tension and, ultimately, dissolution.
Though it was never an explicit part of their songwriting style, ABBA's most complex songs did seem to bring an echo of their real-world experience into their music.
Slipping Through My Fingers came straight from Bjorn and Agnetha's heartbreak as their daughter Linda grew up. I'm a Marionette talked to the exhaustion of their touring fame, and of course The Winner Takes It All as their marriages – and the band – began to disintegrate.
They group last appeared together – formally, as ABBA – on Britain's The Late, Late Breakfast Show on December 11, 1982.
The rebirth of the band – if they ever truly went away – was kicked off in the 1990s with the release of ABBA Gold in 1992, and two Australian films in 1994, Muriel's Wedding and The Adventures of Priscilla, Queen of the Desert. Fitting perhaps, as Australia had been one of the first coutries outside Europe to embrace them.
And then Mamma Mia, the monstrous Broadway hit, which places a collection of their songs into the loose framework of a Greek romantic comedy, came in 1999; the appearance of all four members of ABBA at the 2008 Swedish premiere of the musical was properly historic.
A film version came out in 2008, and a sequel is due later this year.
The question of whether they would ever reform is more complex. For many years all four were adamant they would not. Though Ulvaeus and Andersson continued working together, Fältskog and Lyngstad had moved on.
"I think we have to accept that it will not happen, because we are too old and each one of us has their own life," Fältskog, by a noticeable measure the most reclusive of the four, said in 2013. "Too many years have gone by since we stopped and there's really no meaning in putting us together again."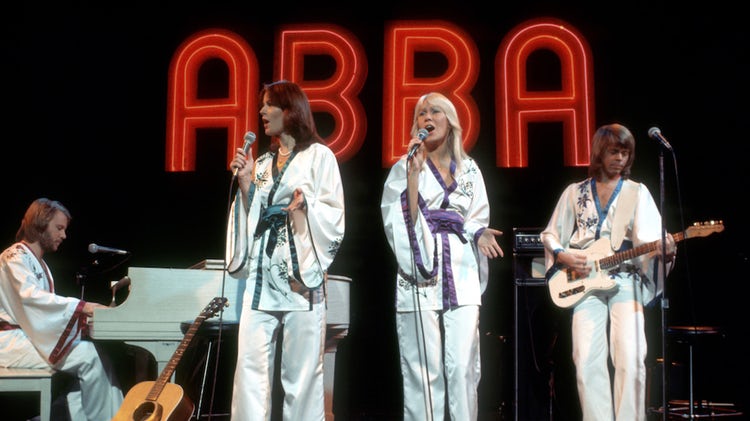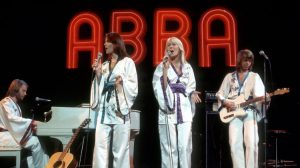 And then a year later, she said: "As long as we can sing and play, then why not? I would love to, but it's up to Björn and Benny."
Though The Way Old Friends Do was not their last recorded song, it seems now to sit in their own musical history, a curious pivot between the group's original repertoire and this strange moment of historic reconnection.
After fights and words of violence / we make up with each other / the way old friends do, it goes. Times of joy and times of sorrow / we will always see it through / I don't care what comes tomorrow / we can face it together, the way old friends do.
It makes the choice of title for their first new release in 35 years all the more signficant: I Still Have Faith in You.
As their fans always, unwaveringly, had in them.
Credits:canberratimes.com.au & bbc.com