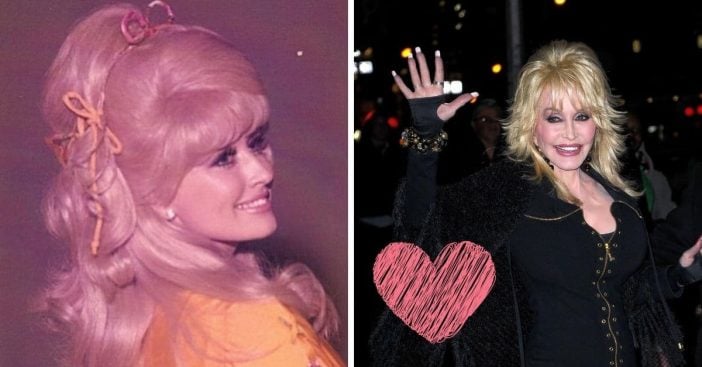 Dolly Parton had a humble beginning. She grew up in the mountains of Tennessee and her family was very poor. She began singing and playing the guitar at a very young age. Now, she is one of the most successful and iconic country music artists of all time.
Dolly (one our 50 Fabulous People of the 1970s) is also known for her looks. She has had many plastic surgeries and doesn't plan on stopping anytime soon. She often jokes about her looks but admits that she hopes people see that her heart is very real and full of love for others.
Dolly Parton says she "looks artificial but is totally real"
https://www.instagram.com/p/CAN1CkIFkDG/
Dolly said, "The whole magic about me is that I look artificial but I'm totally real. People can see that. They forgive me for being gaudy. They forgive me for not being stylish. They forgive me for not being as smart as some educated people might be. People see me. I want them to know me. I'm not bashful."
RELATED: Dolly Parton Shares The Reason Why She Kept Her Marriage To Carl Dean A Secret
Being "gaudy" is truly part of the charm of Dolly. Now, people flock to Dollywood, Dolly's theme park in Tennessee that is full of things that remind fans of the singer. If you look deeper than the plastic surgery and the music, you truly see "the real side" of Dolly.
She routinely offers her time to philanthropic efforts, especially with children. Dolly has no children of her own, but that doesn't mean she doesn't love them. She has a literacy program called Dolly Parton's Imagination Library and the Dollywood Foundation which helps many charities including hospitals and animal charities.
https://www.instagram.com/p/B-VBFu8FCRn/
When asked why she believes she has fans of all ages and backgrounds, she said, "I think that one of the things is because I love people, and I think they feel that, they sense that. I've been around a long time, and I grew up with humble beginnings. I think that people know that I've worked hard to get where I'm at and that I've stayed sane, for the most part."