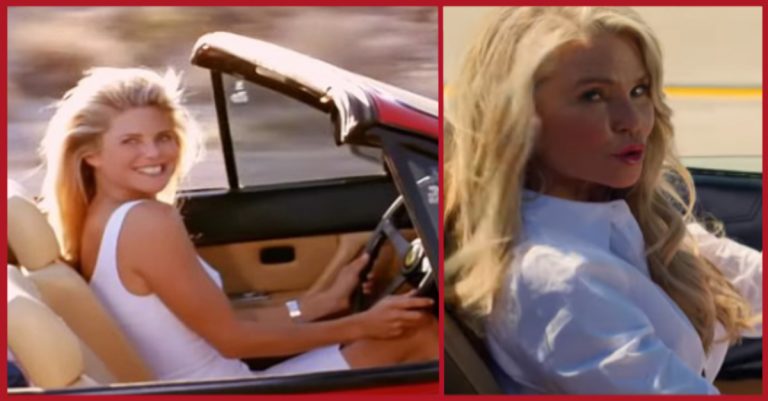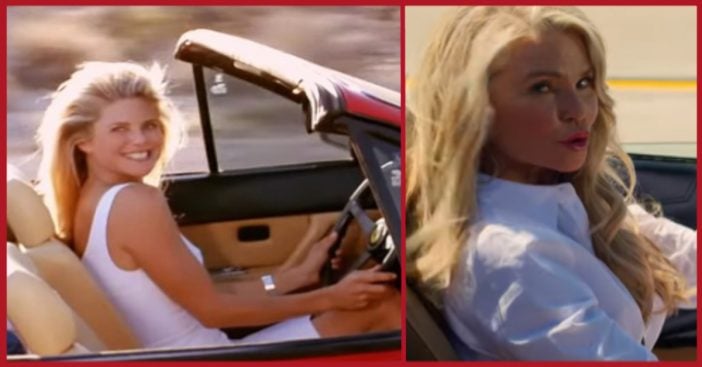 Christie Brinkley became a modeling powerhouse in the 1970s after her work with the Sports Illustrated Swimsuit Issues. Before Brinkley stepped foot inside her iconic Ferrari, she made history for Sports Illustrated. Beginning in 1979, she was awarded three consecutive Swimsuit Issue Covers. She rode that wave of modeling success toward an acting opportunity in 1983.
Christie Brinkley (one our 50 Fabulous People of the 1970s) landed the part of 'The Girl in the Ferrari' for 1983's National Lampoon's Vacation. She got to act opposite a comedic powerhouse of the times, Chevy Chase. The 65-year-old actress and supermodel discussed why she decided to reprise her iconic role for a recent episode of The Goldbergs and even reminisces about that first acting job with Chevy.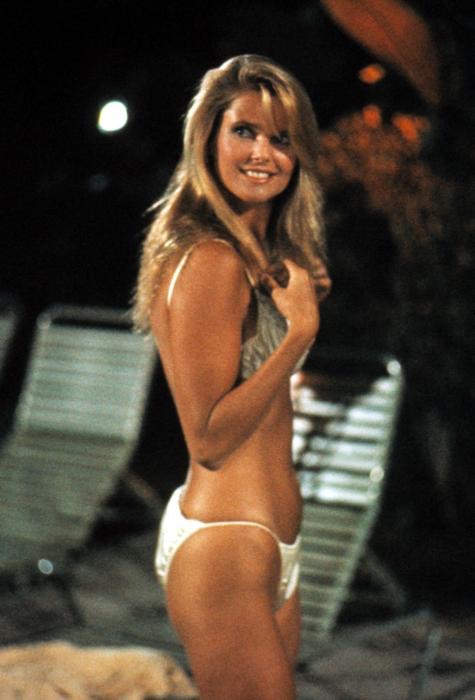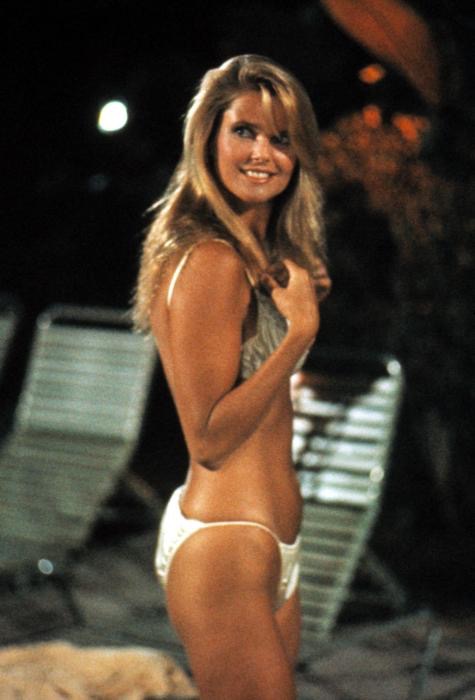 Christie Brinkley and her Red Ferrari: What a Pair!
Brinkley admits she gets to reprise the role for different productions, commercials especially. She has reprised it a few times beginning with 1997's Vacation-sequel titled Vegas Vacation, as well as the Vacation-inspired DirecTV and Infiniti commercials.
Brinkley explains why she decided to brush off her driving gloves and get back into the beautiful red Ferrari that we all remember so well. "I think this is a really good reprisal right here, and I think it fits because both families have that same dynamic."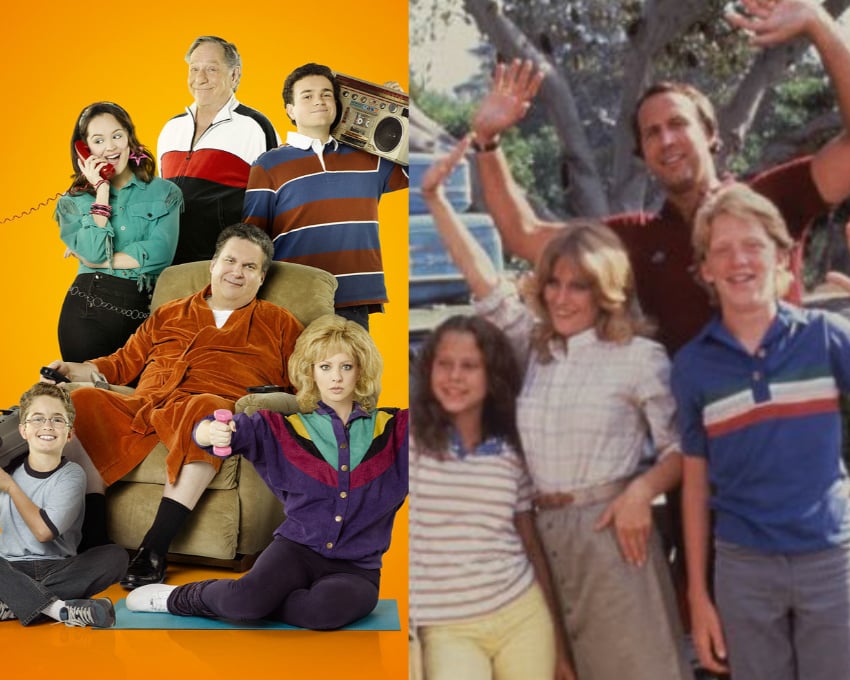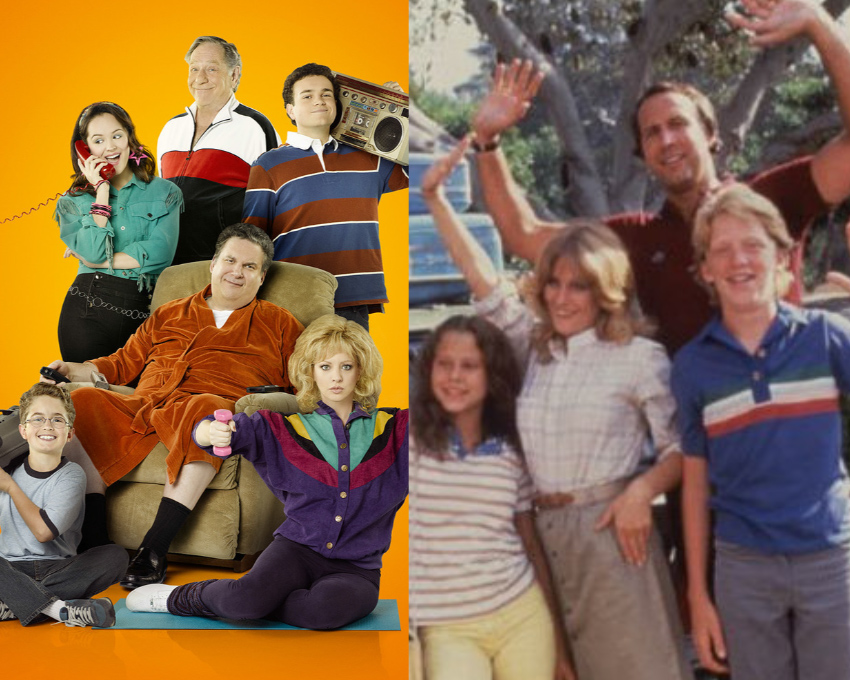 Instead of the father figure being the draw of interest, Christie Brinkley has her eyes on Beverly's dad, 'Pops', played by George Segal.
Another change that the reprise brings is an actual name for the character. No longer called 'The Girl in the Ferrari,' Brinkley's character is officially named 'Aleah Welsh.'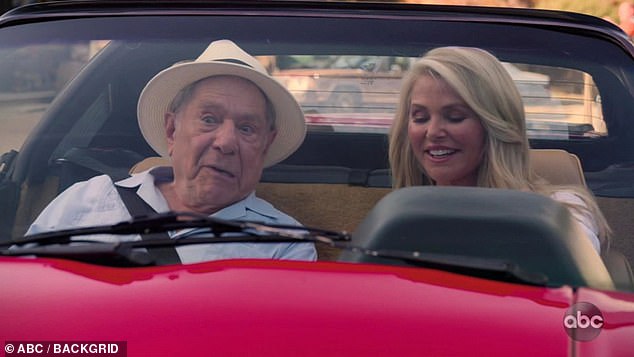 The scene was luckily filmed before Brinkley suffered a broken arm earlier in the month while gearing up to appear on Dancing with the Stars. The popular dancing show lost a beautiful Brinkley but luckily there was another waiting in the wings.
Christie Brinkley's daughter, Sailor Brinkley-Cook, stepped in and replaced her supermodel mother in the dancing competition.
Let's Revisit 'National Lampoon's Vacation' One Final Time
"My part was really easy," Brinkley remembers. "And here we are with all these really great people. It's paying tribute to a film that's thirty-something years old now and… the whole thing is just a bowl full of wonderful." Brinkley remembers filming another iconic scene in the 1983 film along with funnyman Chevy Chase.
Brinkley describes the night shoot at the pool: "It was about 3 A.M. in the morning and we got out to the pool and suddenly somebody decided that they really wanted me to strip and then jump in the pool. And so there was a little debate there and I couldn't reach an agent or anything at 3 in the morning. But I just kept saying 'I don't think so'. So we compromised. And I think it was so much more effective when I just tossed my bra and it hit Chevy in the face."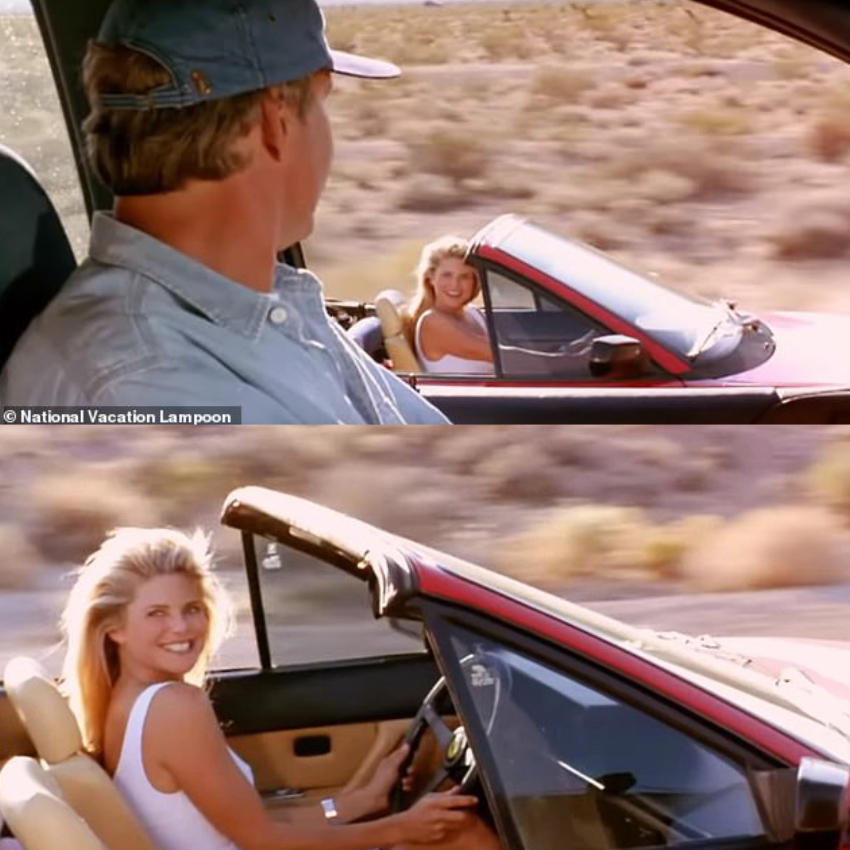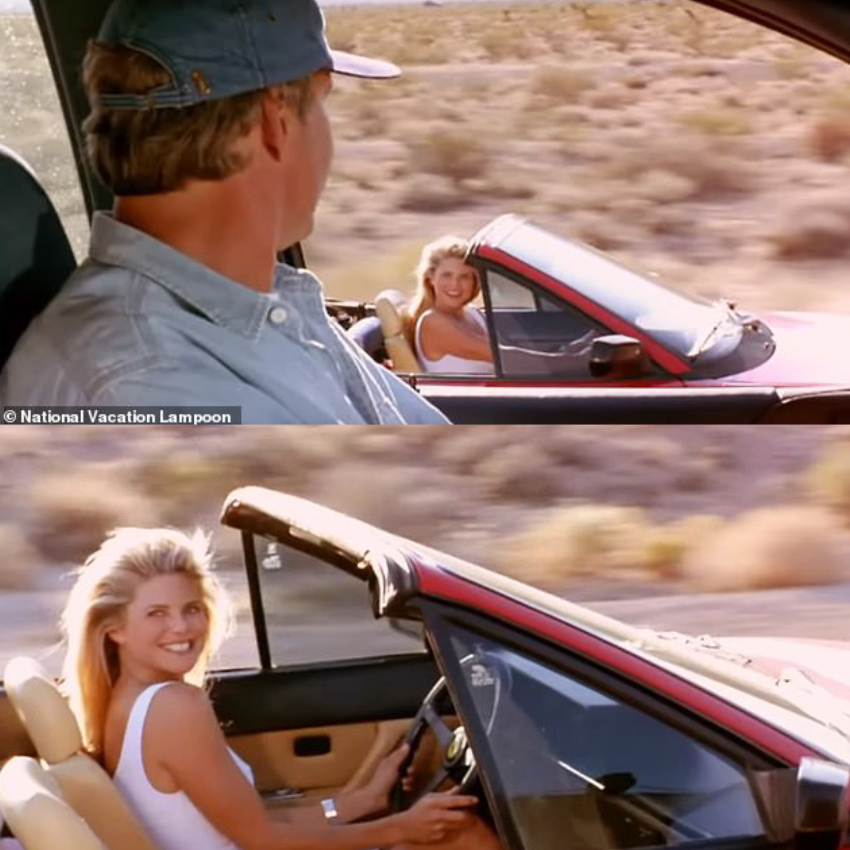 Do you remember this iconic scene with Christie Brinkley in National Lampoon's Vacation?