WHAT WE DO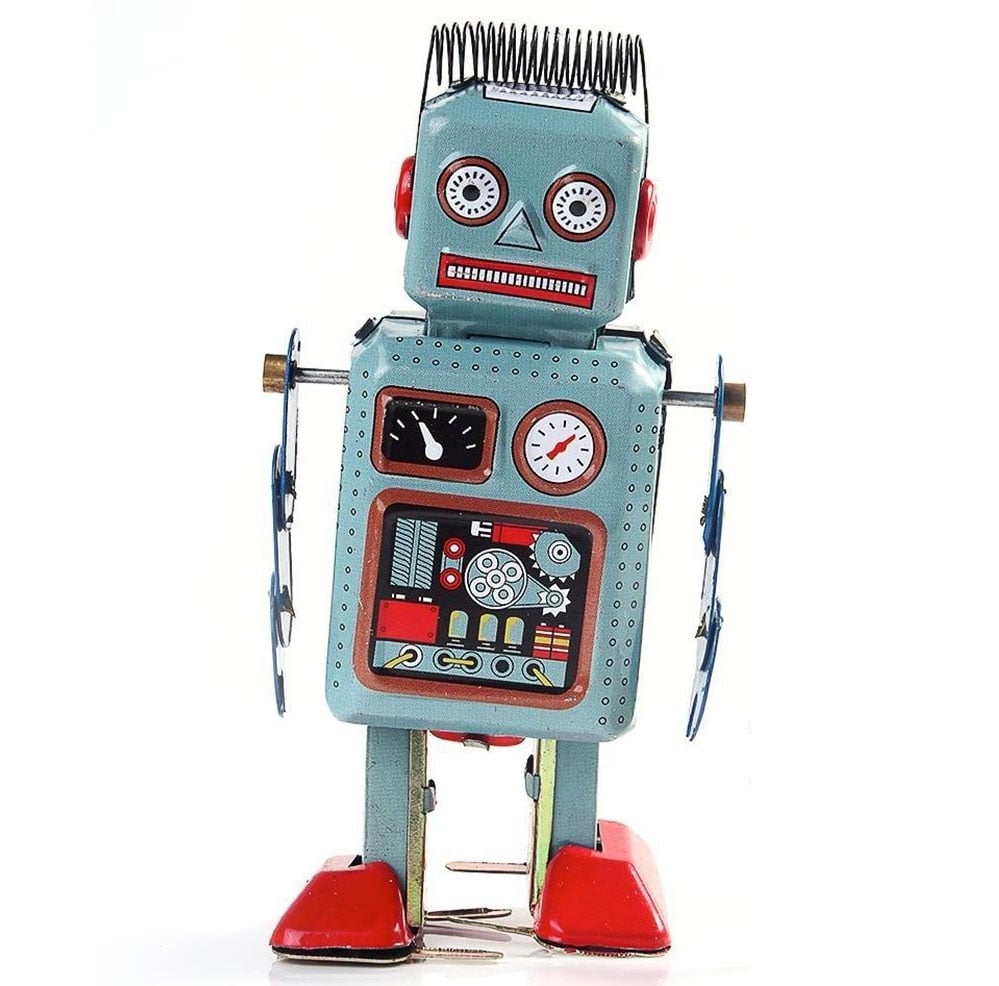 DoYouRemember creates new, compelling, fun, and highly shareable content that takes you to a simpler time and gives you a well-deserved break from the stresses of the day. An ancillary benefit of our content is, nostalgia marketing works!
We write original stories, produce original videos, create original games- all in-house. And our fans love it. Our growth and our reach is 100% organic because what we produce is so shareable.
We know our audience well. They are primarily women who are active mothers and wives, who love and trust DoYouRemember. We have millions of followers, millions of daily reactions, and our videos are viewed over three billion times a year.
In these stressful times we live in, DoYouRemember offers a perfect combination of highly shareable content and strong connections to the things we love. While we post things about the past, we are a young, energetic team rooted in technology and connecting the past with the future. We're more than nostalgia. We're "Now"stalgia.
And we're ready to work with you.

Social Channels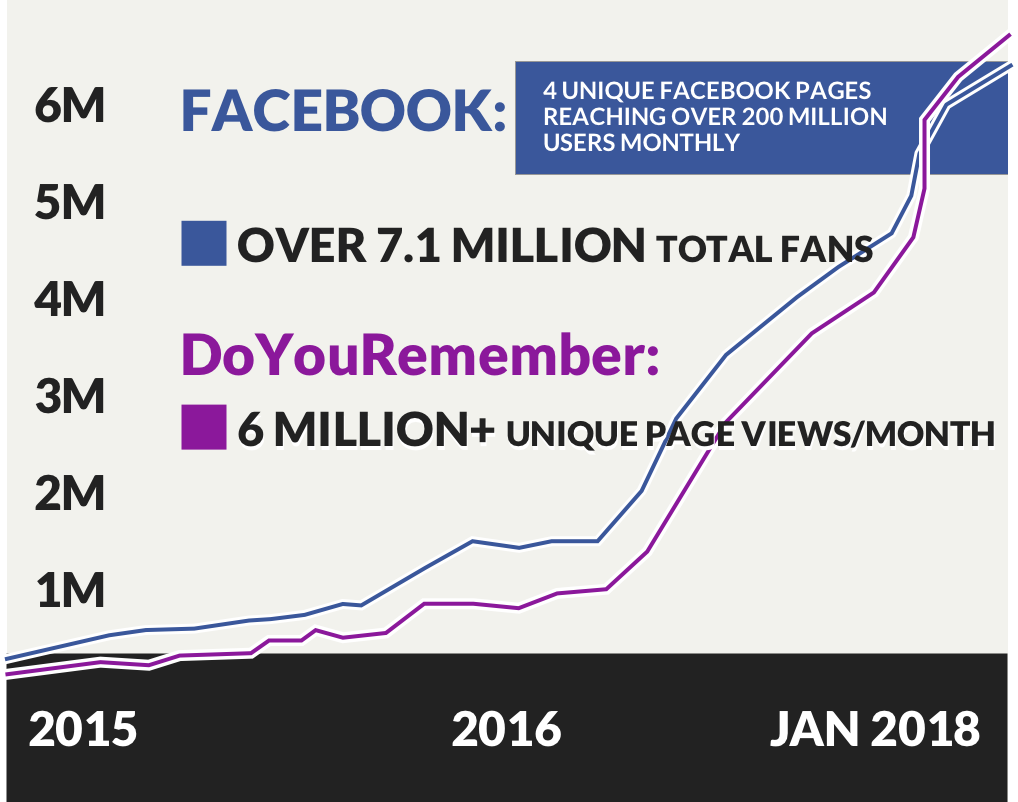 AUDIENCE IS 100% ORGANIC
70% ARE FEMALE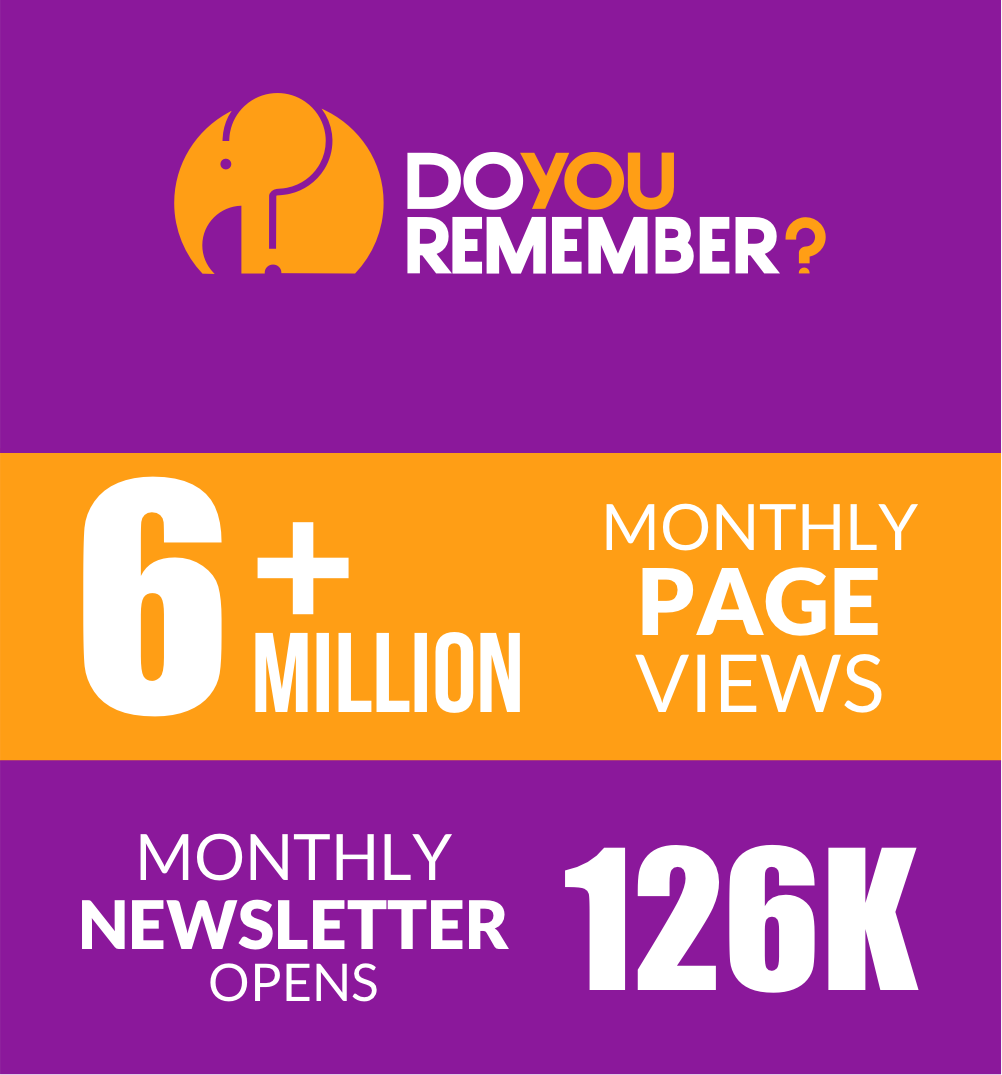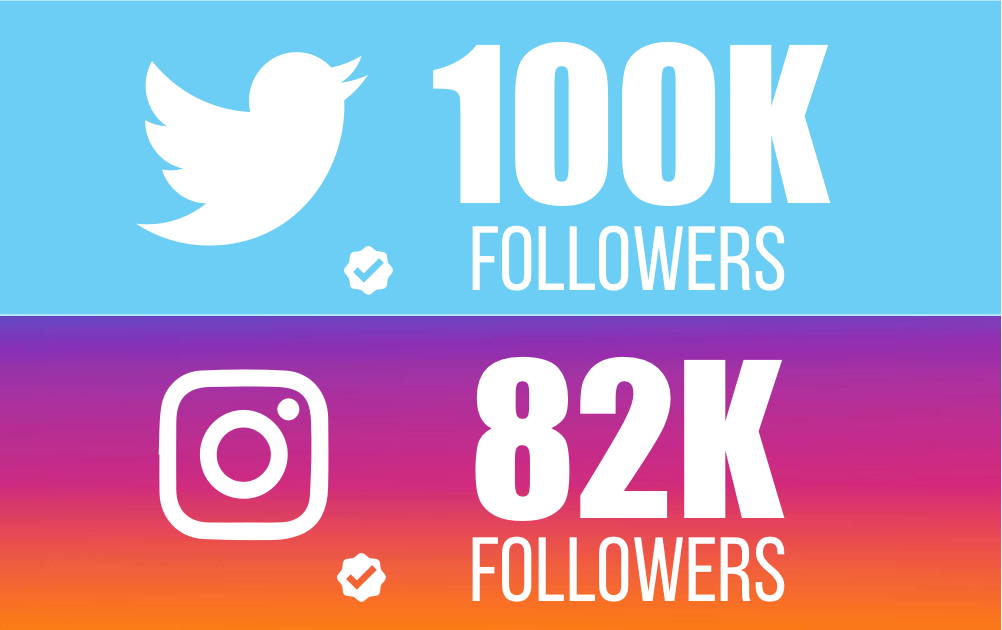 RECENT INTERVIEWS
SOCIAL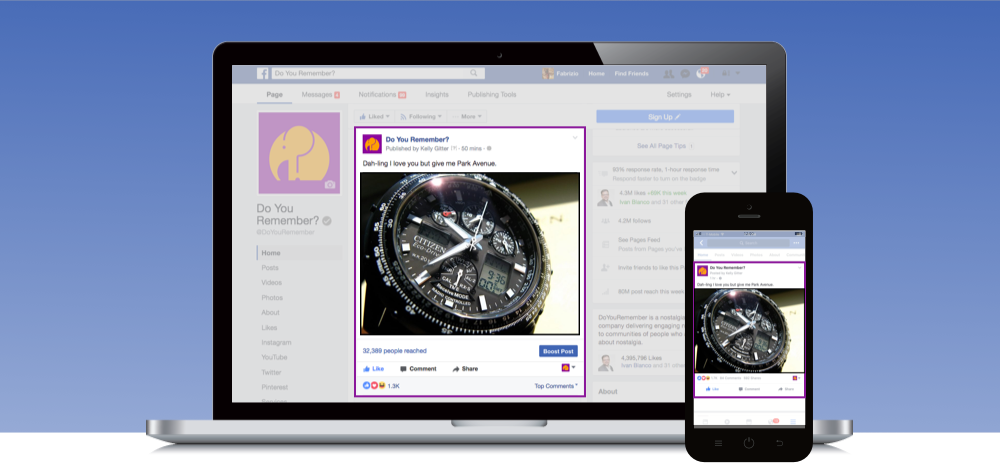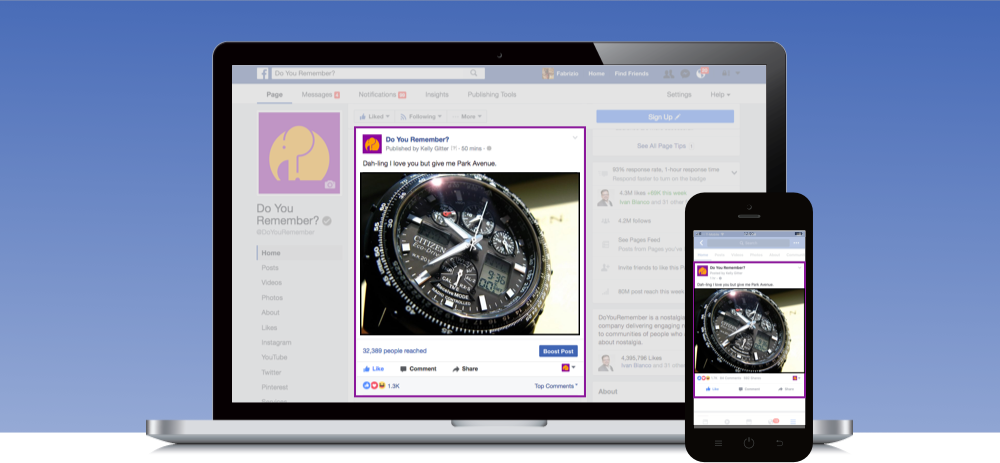 DoYouRemember's in-house creative team works with brands and agencies to craft custom social posts that are designed for sharing. We know our audience. And more importantly, we know what works on the most popular social media platforms, like Facebook and Instagram. Nostalgia marketing has been a topic of conversation for the past several years.
Your company can use DoYouRemember's experience and knowledge in this field to help hone in your message and create buzz. Brands can track content performance in real-time. The DoYouRemember team can also modify ads on a post-by-post basis to maximize effectiveness while the campaign is running.
VIDEOS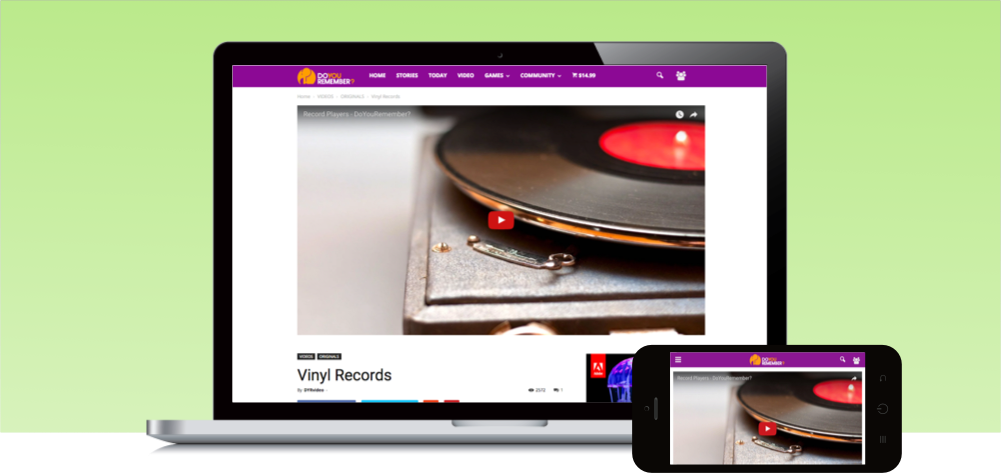 We are ready for your pre-roll video. However, our in-house creative team can also re-edit and create custom video that is specially crafted for your brand with our audience in mind.
Let us create something special for you, guaranteeing the right tone, look, and message. Our small and skillfully devoted production team works faster and our fees are lower than anyone in the industry.
STORIES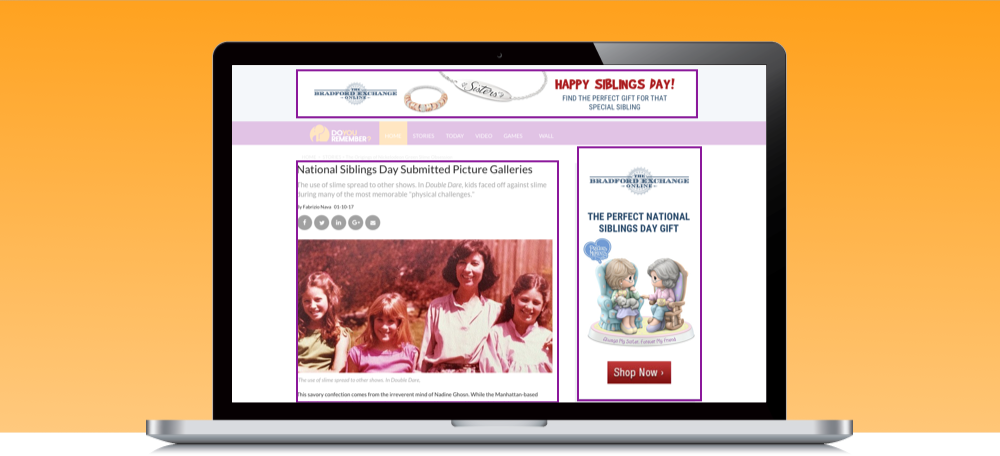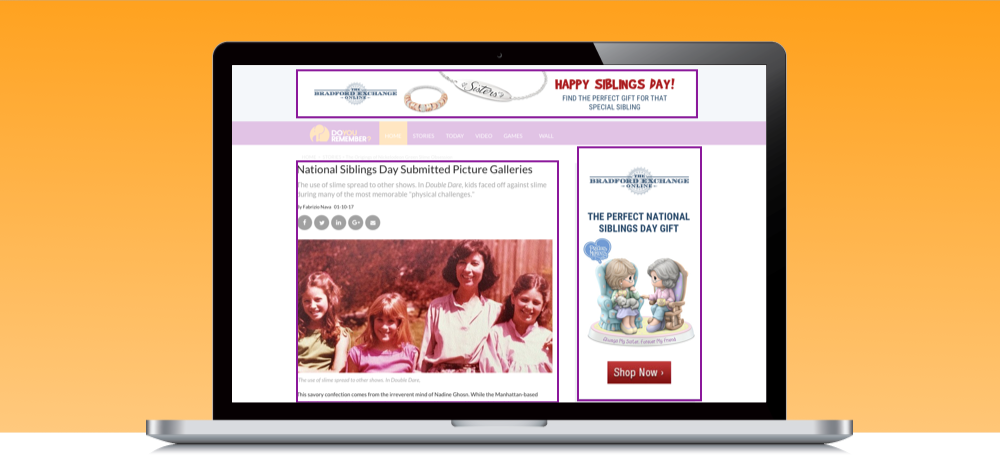 Nostalgia Marketing Works, our sponsored content can range from a unique story, to a custom game featuring your product or service. Your ad message and brand will surround the content and become one with your personalized sponsored page.
Our team of writers and editors are focused on one thing – making an emotional connection. Therefore, we're able to quickly create content around your product or service that will connect with our audience.