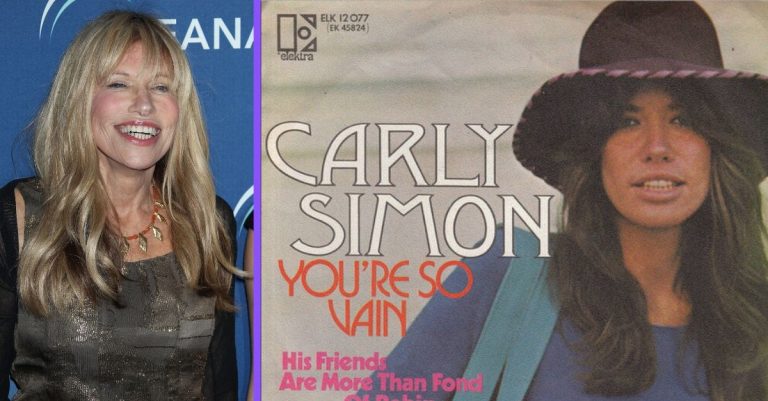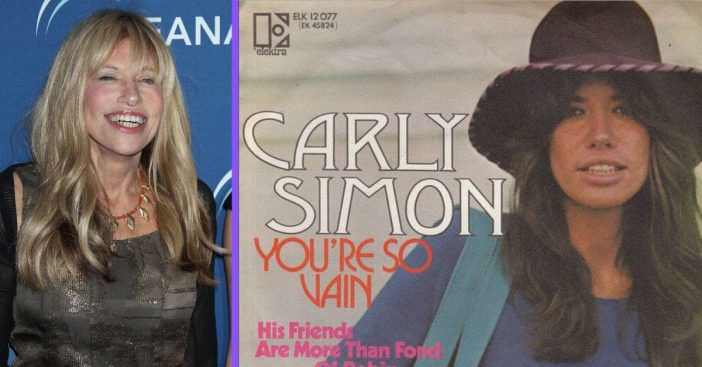 The 1970's hit "You're So Vain" by Carly Simon (one our 50 Fabulous People of the 1970s) continues to be a hit today. That's no surprise considering it reached No. 1 in the United States, Canada, Australia, and New Zealand upon its release in 1972. The song is also ranked at number 92 on Billboard's Greatest Songs of All-Time. As many can remember from the recognizable chorus, Simon is singing about her self-absorbed lover.
The person behind the inspiration of the song remains a mystery, but there have been many rumors throughout the years. Who could Simon be singing about? Some of the people include Warren Beatty, Kris Kristofferson, Cat Stevens, and Mick Jagger. She had her own affairs with all of them, which is why many people have speculated over them.
"You're so vain, you probably think this song is about you."
Back in 1974, Simon spoke to Modern Hi-Fi and Music about the person behind the song. But, her answer was pretty vague. "That song is about a lot of people. I mean I can think of a lot of people. The actual examples that I've used in the song are from my imagination, but the stimulus is directly from a couple of different sources. It's not just about one particular person."
RELATED: Revisiting The Classic Song "Itsy Bitsy Teenie Weenie Yellow Polka Dot Bikini" Just In Time For Summer
However, later on in 2008, she said in an interview that it was definitely about one specific person. "When I had the line 'You're so vain, you probably think this song is about you,' that was definitely about one person. The rest of the descriptions basically came from my relationship with that person."
Various responses and more confusion
Then, in 2015, she changed her tune again and revealed a bit more info. She says that the second verse was specifically about Warren Beatty. Specifically the lines "You had me several years ago when I was still quite naive…" Simon said the other verses were about two different men who she would not name. However, Simon admits "Warren thinks the whole thing is about him."
I guess we'll never truly know who the song is about since there have been so many different answers! Check out the music video for the song below, and sing along!