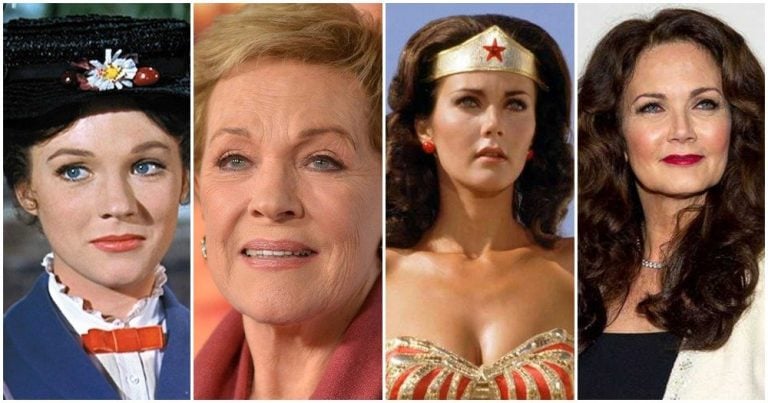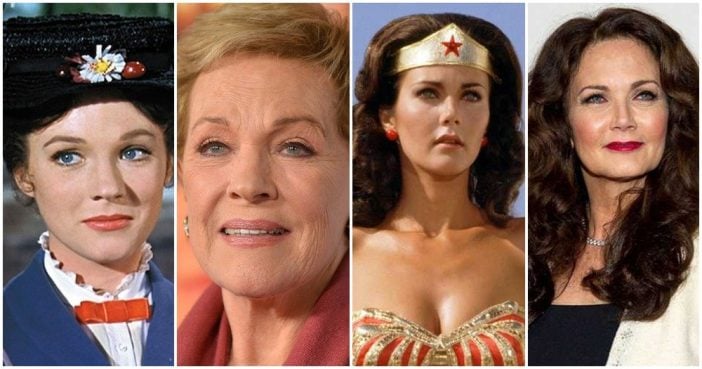 UPDATED 10/5/2021
The 1970s saw the rise of bell-bottom pants, the creation of video games, and multiple political turmoils. It was a time of emerging cultures and new technological innovations. And along with the new advances came new faces into the Hollywood spotlight, including many beautiful women. These women were hugely successful in the 1970s, but find out what they're doing today.
1. Linda Gray
Linda Gray got her big break in a very unusual way. She portrayed Mrs. Robinson's body double in The Graduate (1967) That "performance" was good enough for her to land her own roles. Her breakthrough acting role came as Sue Ellen on Dallas, which she played from 1978-1991. She reprised her role in the show's continuation from 2012-2014. Her most recent on-screen appearance was in 2019's Intuitions.
2. Pam Grier
Pam Grier rose to fame by playing bold and assertive women, in early 1970s blaxploitation movies. She played roles in hit films such as Coffy (1973), Foxy Brown (1974), and Sheba, Baby (1975). Since the '70s, her acting resume has continued to grow with roles in hit films such as Bill and Ted's Bogus Journey (1991), Jackie Brown (1997), The Adventures of Pluto Nash (2002), The Man with the Iron Fists (2012) and Poms (2019).
RELATED: Pam Grier Is Stunning In Our Flashback Photo Set From The 70s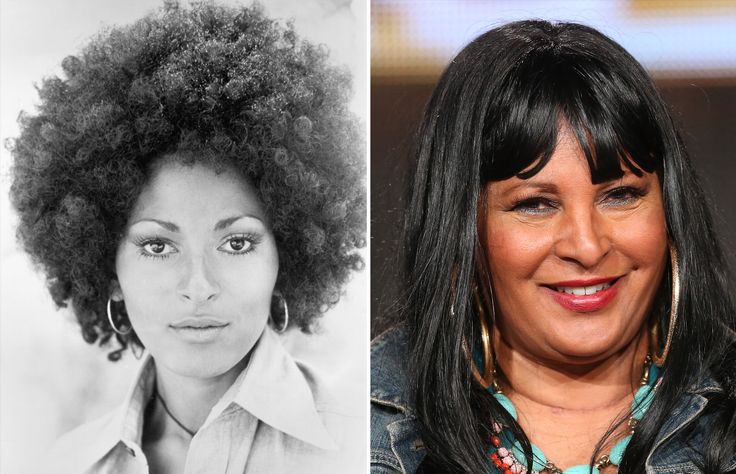 3. Goldie Hawn
Goldie Hawn rose to fame by becoming a regular on Rowan & Martin's Laugh-In. Due to her likable and approachable personality, she began landing roles in more extensive comedic productions such as There's a Girl in My Soup (1970) and Butterflies are Free (1972). Her career in comedic films continued and today has many well-known performances on her resume, such as in Death Becomes Her (1992) and The First Wives Club (1996). She took a hiatus from acting in 2002, after her performance in The Banger Sisters. However, she returned in 2017, appearing alongside Amy Schumer in Snatched.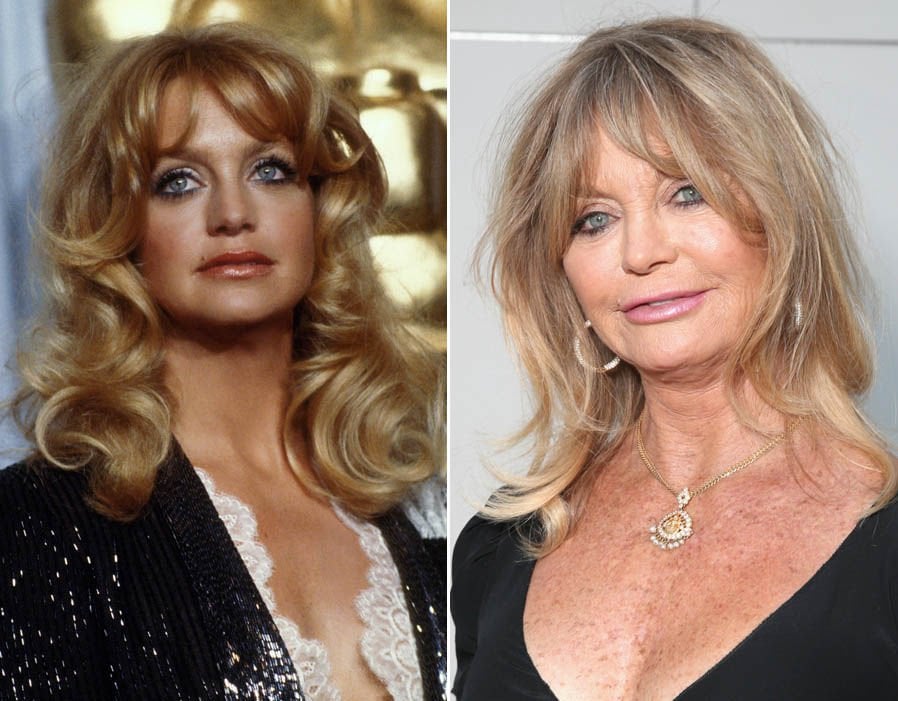 4. Linda Ronstadt
Linda Ronstadt began her music career by playing shows at the Troubadour, a famous nightclub in West Hollywood. She made a few tweaks to her original style of music and was soon being called the "Queen of Rock" and the "First Lady of Rock" by national media. She went on to have over 30 gold and platinum records and won 10 Grammys. Sadly, in 2013 she announced she was diagnosed with Parkinson's Disease, which led to her retirement from singing. She released her memoir, Simple Dreams: A Musical Memoir, that same year.
5. Morgan Fairchild
Patsy Ann McClenny, better known as Morgan Fairchild, became a household name after landing the role of Jennifer Pace on the TV series Search For Tomorrow, playing the role of Pace from 1973-1977. Due to her newfound fame, she was quickly able to land more roles and appeared in productions such as Happy Days, Kojak, and Dallas. However, one of her more famous roles did not come until the 1980s, when she played Constance Weldon Semple Carlyle in the TV series Flamingo Road. She still continues to act, and recently returned to her roots of soap opera on Days of Our Lives.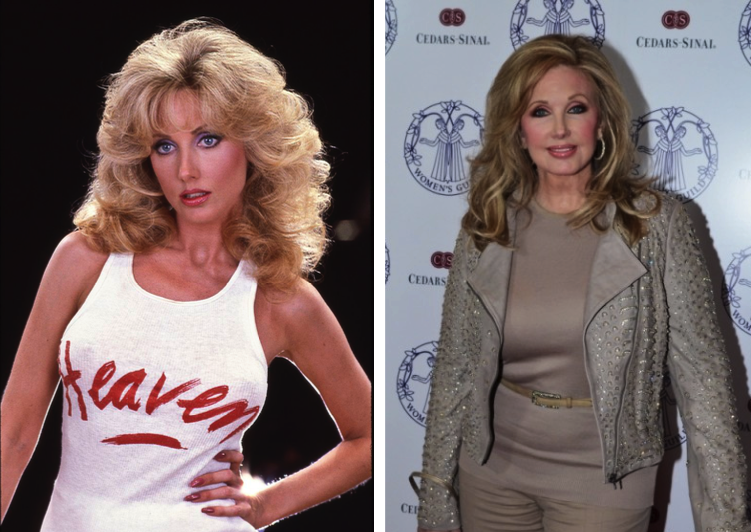 6. Raquel Welch
Raquel Welch was a Hollywood bombshell and certainly showed it off in her fur bikini during One Million Years BC. After that film, her career continued to soar. She landed a role in 1973's The Three Musketeers, a performance for which she won a Golden Globe. Aside from acting, she is also a businesswoman and released a Total Beauty and Fitness Program book and videos. Her most recent role was in 2017's Date My Dad.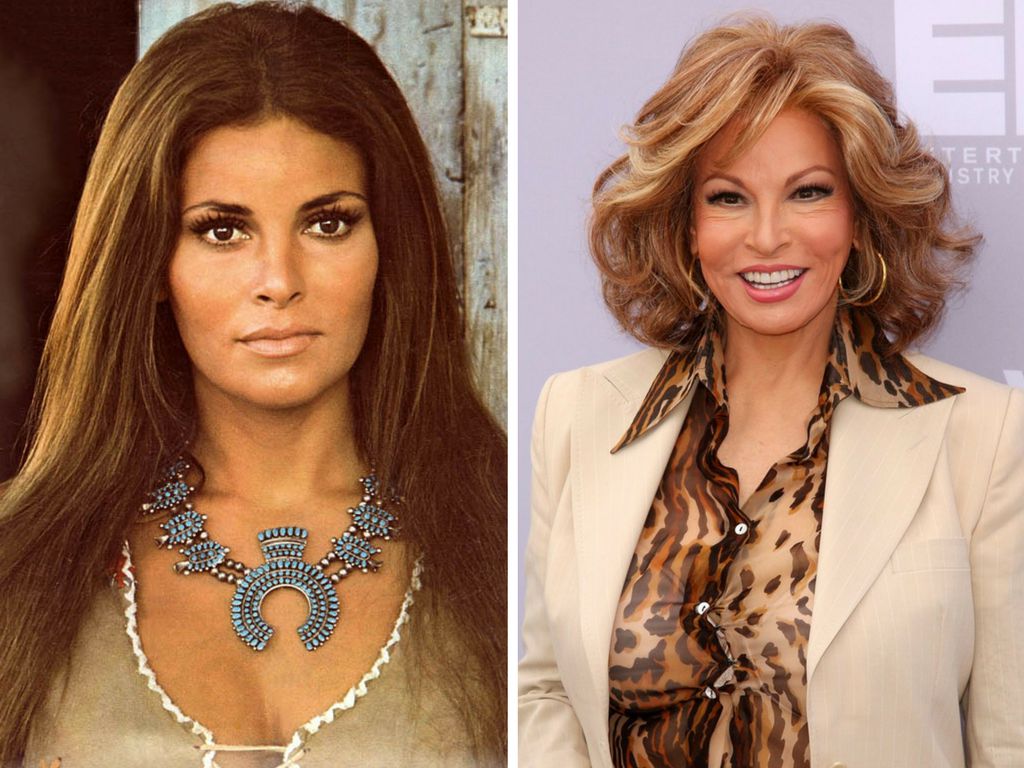 7. Kirstie Alley
After making her on-screen debut in 1978, Kirstie Alley played her breakout role of Saavik in 1982's Star Trek II: The Wrath of Khan. Her most memorable role, however, was as Rebecca Howe on the sitcom Cheers. In 1991, she won a Golden Globe award for her performance in the role. Her most recent part was the 2020 TV movie, You Can't Take My Daughter as Suzanne.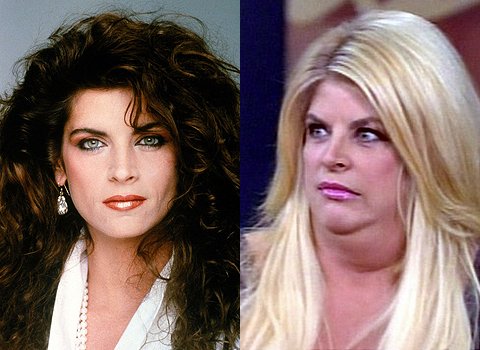 8. Billie Jean King
Bille Jean King became a sports legend, in 1973, after winning the "Battle of the Sexes" – a tennis match verse the male champion tennis player, Bobby Riggs. She further ensured her fame after she became the first prominent female athlete to come out as gay, in 1981. In 1987, she was inducted into the International Tennis Hall of Fame. Her story was recently immortalized in a film starring Emma Stone and Steve Carell, appropriately called Battle of the Sexes.
9. Barbra Streisand
After having a successful singing career and appearing in two musical films (Funny Girl and Hello, Dolly!) in the late 1960s, Barbra Streisand's career flourished in the 1970s. She has truly succeeded in the spotlight and today has added titles to her name such as Producer, Director, Composer, and Writer. She is still acting as well as singing, and she even recently finished a tour. In 2015, it was announced that she would be writing a memoir, which is scheduled to be released in the near future.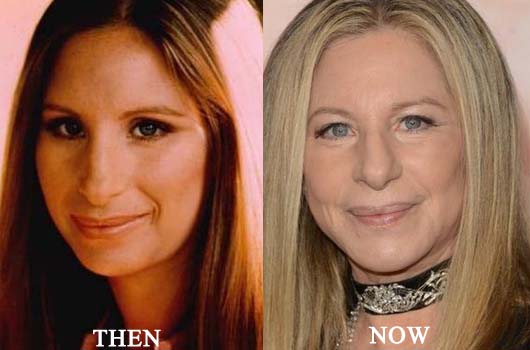 10. Kim Basinger
After becoming a successful model, Kim Basinger decided to jump into acting. She made her on-screen debut in the series Gemini Man. She continued to land roles through the '70s, in several TV movies and shows. However, she was able to make the transition onto the big screen in the 1980s, including her famed role of Lynn Bracken in L.A. Confidential (1997). In 2016, she appeared alongside Russell Crowe in The Nice Guys and, in 2017, she appeared in the movie adaptation of Fifty Shades Darker. She also appeared in 2018's Fifty Shades Freed in an uncredited role.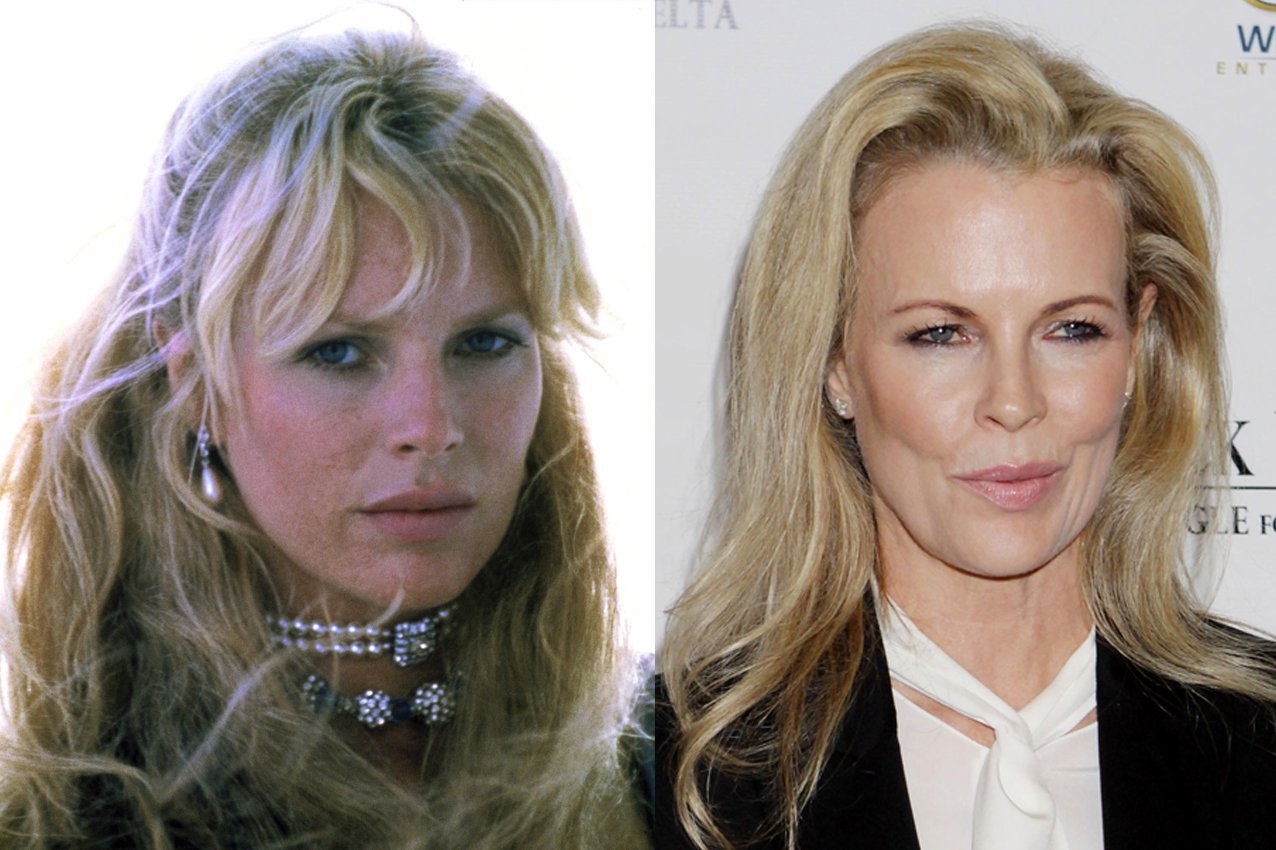 Kim Basinger through the years…
11. Ann-Margret
Ann-Margret's breakout role was in 1963, as Kim Mcafee in the movie adaptation of Bye Bye Birdie. Since her role as Kim, her career has yet to slow down. Her most recent role was as Annie Santori in the 2017 film Going in Style, which also featured actors such as Morgan Freeman and Michael Caine. Additionally, she's a successful singer and has released 14 albums, and has even been nominated for multiple Grammys.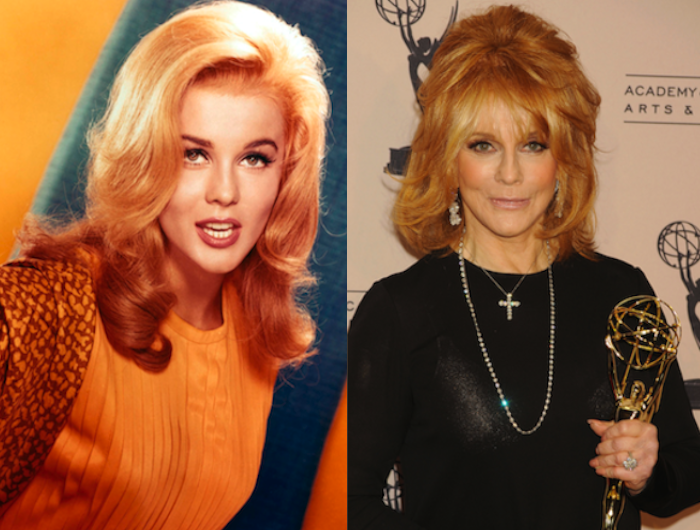 12. Allison Arngrim
Alison Arngrim may be best remembered for her role of Nellie Oleson in Little House on the Prairie. After playing little, nasty Nellie, Arngrim landed roles in several TV shows and movies. However, she never saw the same success as her days on the Prairie. In 2010, she released a comedic memoir titled Confessions of A Prairie Bitch: How I Survived Nellie Oleson and Learned to Love Being Hated. Today she is actively involved in charity work.
13. Maureen McCormick
Maureen McCormick is best known for her role as Marcia Brady on the TV sitcom The Brady Bunch. She reprised the role several times in spin-off feature films and TV movies. She has appeared on several reality TV shows such as I'm a Celebrity…Get Me Out of Here! and Dancing with the Stars. Her most recent role was in the 2018 short Aileron.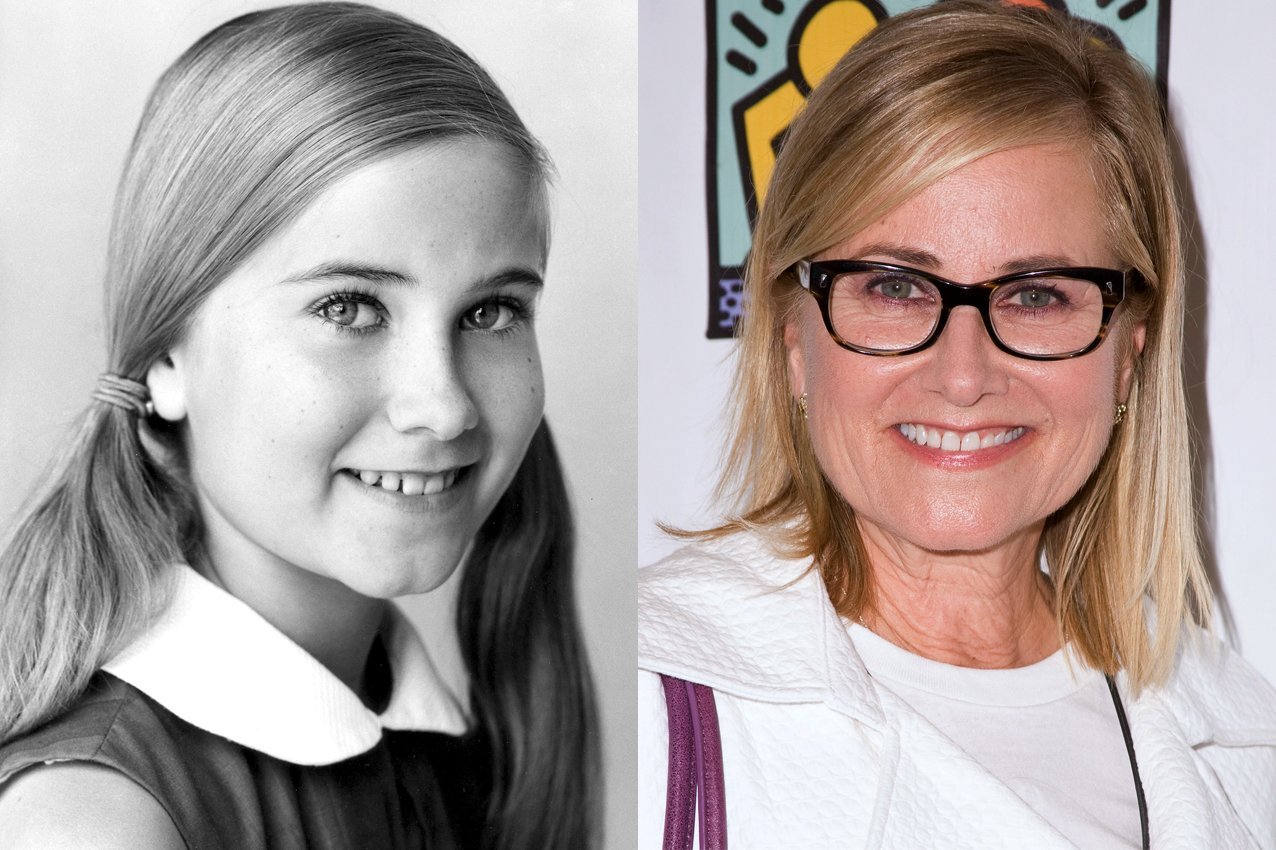 14. Teri Garr
Teri Garr's breakthrough role was as Igna in 1974's Young Frankenstein. She continued to land roles and has appeared in films such as Close Encounters of the Third Kind (1977) and Tootsie (1982). Sadly, in 2002 she publicly announced that she had been diagnosed with multiple sclerosis. However, she has used that diagnosis for good and has become a National Ambassador for the National Multiple Sclerosis Society and National Chair for the Society's Women Against MS program.
15. Cicely Tyson
Cicely Tyson is a model turned actress who has received much critical acclaim for her performances in films and TV shows such as Sounder, The Autobiography of Miss Jane Pitman, Roots, and King. Although she is 92-years-old, Tyson doesn't seem like she'll be slowing down anytime soon. Her most recent appearance was in 2017 in the hit TV series How to Get Away With Murder. Cicely sadly died in January 2021 at the age of 96.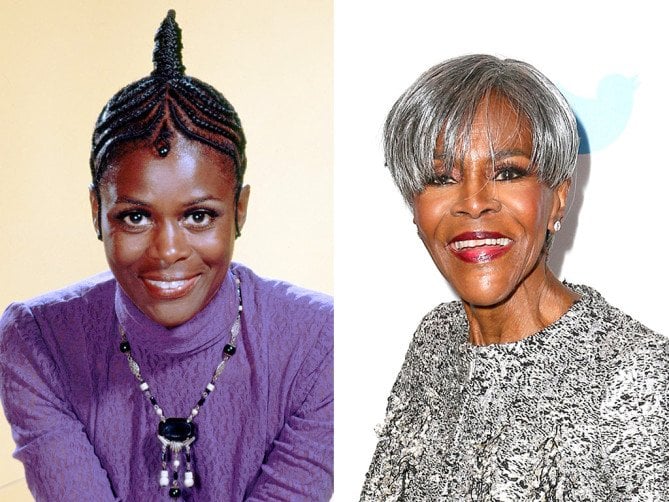 16. Charlene Tilton
Charlene Tilton is best remembered as Lucy Ewing on Dallas. She was given the nickname the "poisonous dwarf" because of her short stature of 4 feet and 11 inches, as well as her character's wild personality. After portraying Lucy, Charlene dabbled in music and began singing pop music. Although she still appears in various shows and films, today she concentrates less on acting and singing and more on charity work. She is very involved in organizations that help foster children.
17. Paula Prentiss
Paula Prentiss rose to fame as a comedic actress in the 1960s. However, in 1975 she proved she could play roles beyond comedy when she appeared in the cult horror film The Stepford Wives. Although her career has remained steady, she has not appeared in any lead roles for many years. Her most recent role was as Iris in the 2016 horror film I Am the Pretty Thing That Lives in the House.
18. Loretta Swit
Loretta Swit is best remembered as Major Margaret "Hot Lips" Houlihan in the military TV series M*A*S*H. She was one of four cast members that remained on the show for its entire duration, 11 seasons. She won two Emmy awards for her performance as Houlihan. Her last on-screen appearance was in 1998, but, she did some voiceover work in 2015.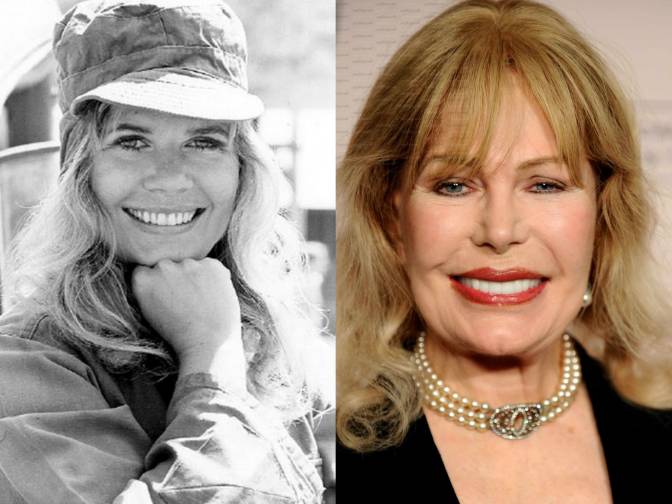 19. Debbie Harry
Debbie Harry, born Angela Tremble, is best known as the lead singer of the band "Blondie." The band's first album was released in 1976 and they quickly shot into fame. In 2011 Debbie Harry was inspired by Elton John and decided to become more involved with charity work. She has worked with charities such as the Endometriosis Foundation of America and Amnesty International Human Rights. In May 2017, Blondie released its 11th studio album, Pollinator.
20. Jane Seymour
Jane Seymour rose to international fame after playing the Bond girl, Solitaire, in Live and Let Die (1973). With her newfound status as a Hollywood hottie, she quickly landed roles in productions such as Battlestar Galactica (1978) and The Four Feathers (1978). Her acting still continues to today. However, she has taken on several other ventures such as writing self-help and inspirational books as well as jewelry design.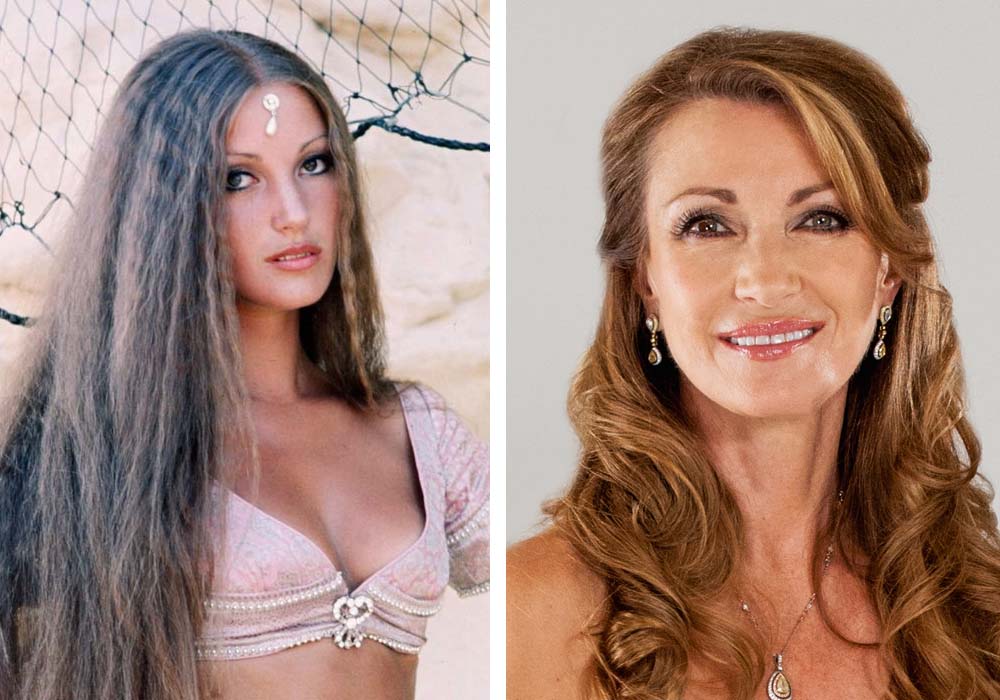 21. Julie Andrews
Julie Andrews is synonymous with amazing acting talents as well as a beautiful singing voice. She rose to international fame after playing the lead roles in movie-musicals Mary Poppins and The Sound of Music. She made the jump back to the TV when she headlined five variety specials on ABC between 1973 and 1975. Her most recent role was as the voice of Gru's mom in the animated film Despicable Me 3, which she will be returning for in the 2022 film Minions: The Rise of Gru.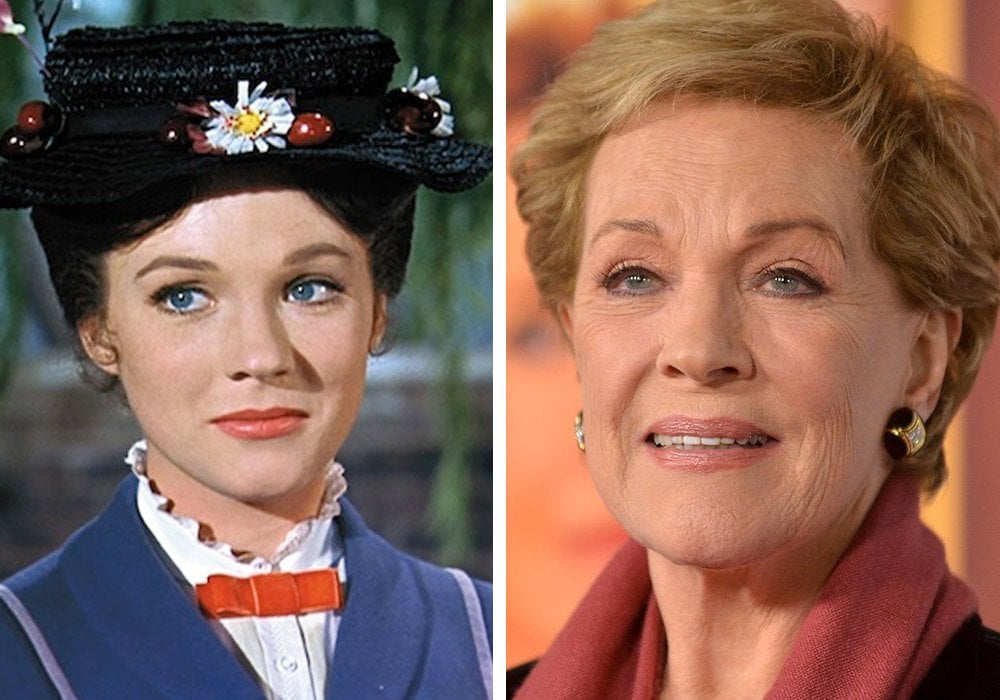 22. Katharine Ross
Katharine Ross rose to fame in the late 1960s with critically acclaimed performances in The Graduate (1967) as well as Butch Cassidy and the Sundance Kid (1969). She secured that fame with roles in 1970's films such as The Stepford Wives (1975) and The Betsy (1978). She married famed, southern-drawl-sounding, cowboy actor Sam Elliott in 1984. They are still happily married, and they have one daughter together.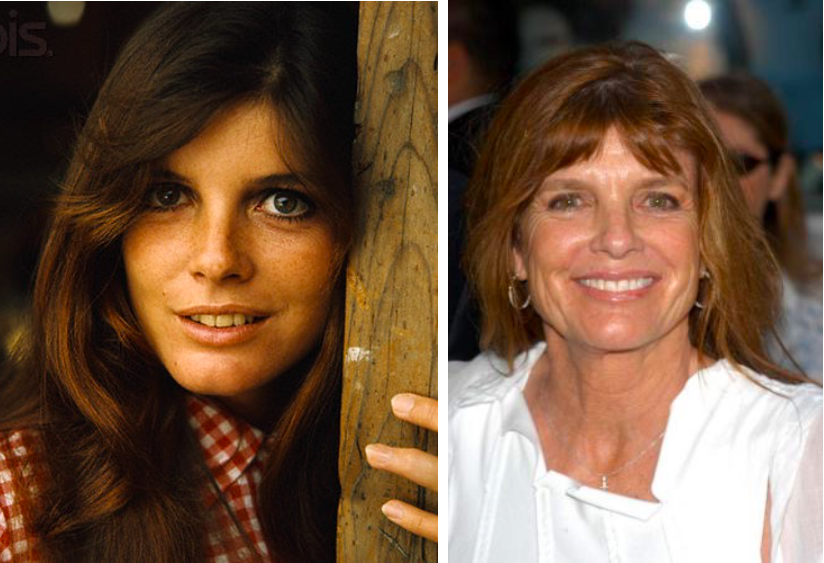 23. Faye Dunaway
Faye Dunaway began her acting career on the Broadway stage. She had her on-screen debut in 1967's The Happening. Her big break would come later that same year as Bonnie Parker in Bonnie and Clyde, a role for which she received an Oscar. Her career has never wavered, and her most recent role was in the 2021 film The American Connection.
24. Sissy Spacek
Sissy Spacek burst onto the Hollywood scene in the 1970s. She was given critical acclaim for the 1973 film Badlands, which was soon followed with her portrayal of the title role of the cult horror film Carrie in 1976. For her portrayal of Carrie, she was nominated for an Academy Award for Best Actress. Spacek is the first person to act in an Academy Award-nominated film in each of the four most recent decades: Coal Miner's Daughter (1980), Missing (1982), JFK (1991), In the Bedroom (2001), and The Help (2011).
25. Diane Keaton
Diane Keaton's breakthrough role was as Kay Adams-Corleone in The Godfather, but it was her collaborations with Woody Allen, on films such as Play it Again, Sam; Sleeper, Love and Death, and Annie Hall, that truly made her a household name. Her performance in the title role of Annie Hall even won her an Oscar for Best Actress. Her most recent part was in 202's Love, Weddings & Other Disasters. She also has three other projects in production mode, according to her IMDb.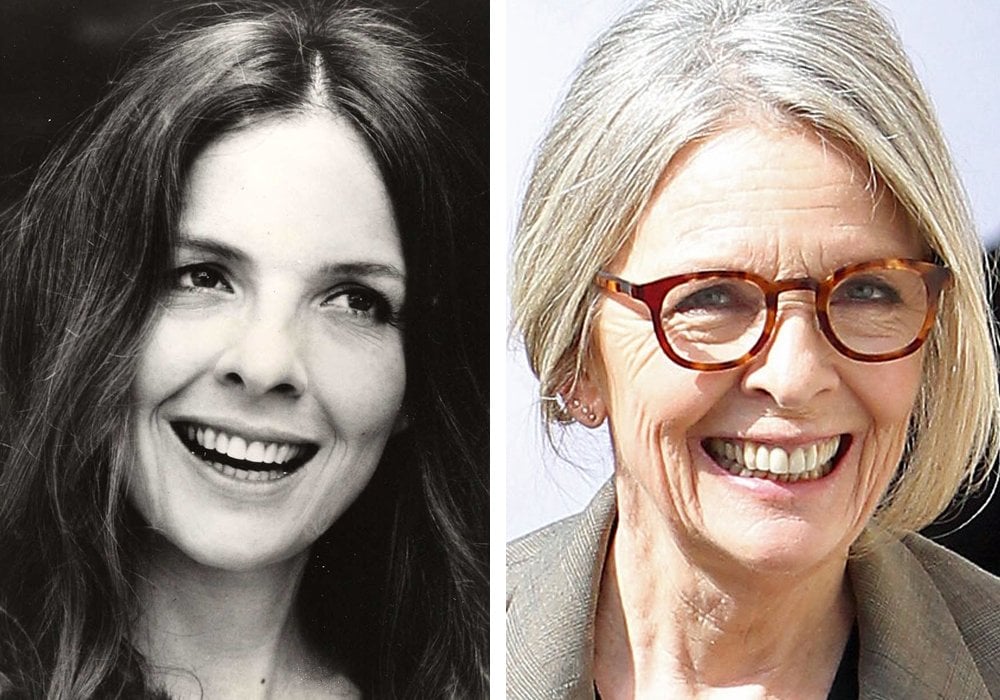 26. Meryl Streep
Meryl Streep began her acting career on stage. In the early 1970s she performed on Broadway, but, in 1977, she got her film debut in the TV movie "Deadliest Season". She rounded out the decade with a strong performance in 1979's "Kramer v Kramer". For her performance of Joanna Kramer, she received a Golden Globe and Oscar for Best Supporting Actress. Streep has gone on to be one of the most celebrated and decorated actresses in the industry. She has more Oscar nominations than any other actor or actress.
27. Ellen Burstyn
Ellen Burstyn shined in the 1970s. She began the decade strong and received her first Oscar nomination, in 1971, for Best Supporting Actress for her role in The Last Picture Show. Only a few short years later, she received another nomination for her performance in the cult classic film, The Exorcist (1973). She finally won the award for Best Actress, in 1975, for her portrayal of Alice Hyatt in Alice Doesn't Live Here Anymore. Her most recent appearance was in an episode of the TV show Law & Order: Organized Crime in 2021. She is currently filming for the TV series The First Lady and has four other projects in production.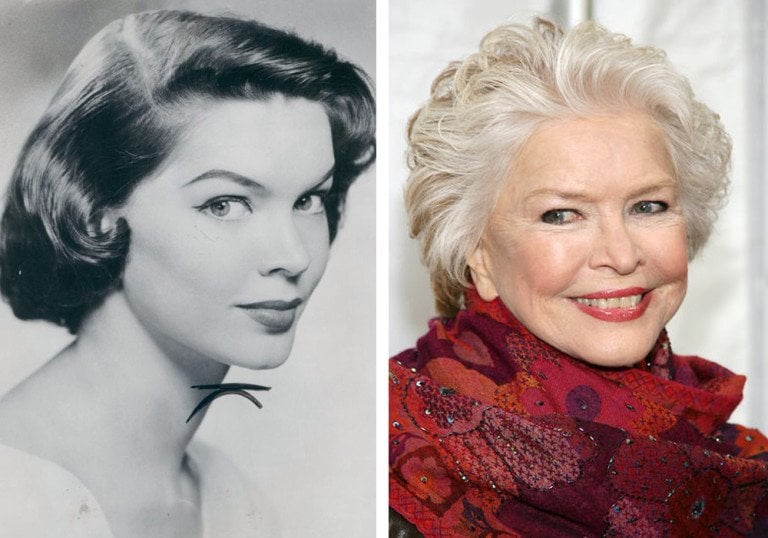 28. Lorraine Gary
Lorraine Gary helped bring everyone's underwater nightmare come to life in the Jaws films. She reprised the role of Ellen Brody in Jaws 2 (1978), and although she said she was going to retire from acting after appearing in Steven Spielberg's 1941 (1979), she came out of retirement to reprise the character yet again in the franchise's final installment, Jaws: The Revenge (1987). She is actively involved in charity work and is a member of the Humans Rights Watch Africa Advisory Committee and the Human Rights Watch Women's Rights Advisory Committee.
29. Karen Lynn Gorney
Karen Lynn Gorney began her rise to fame playing Tara Martin, from 1970-1974, on the soap opera All My Children. However, her biggest role to date was as Stephanie Mangano in the hit film Saturday Night Fever (1977). Gorney took a hiatus from acting in the 1980s, but returned in the 1990s and had roles on shows such as Law & Order and The Sopranos. Her most recent role was in 2021's Clifford the Big Red Dog and she has two more projects in production.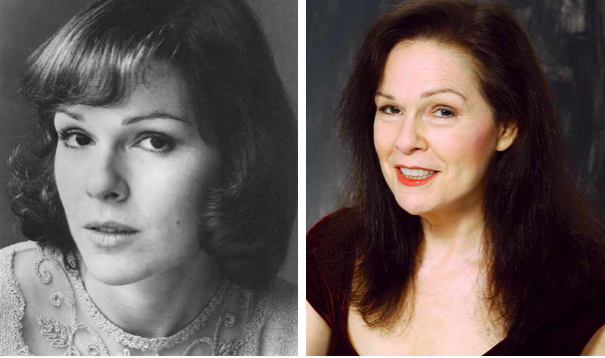 30. Beverly Johnson
Beverly Johnson made history in August 1974 when she became the first African-American model to appear on the cover of American Vogue. Her making history continued the following year when she became the first African-American woman to appear on the cover of the French edition of Elle. In 2014, Johnson wrote an article in Vanity Fair in which she accuses Bill Cosby of drugging her in the 1980s. Her memoir, which was released in 2015, also touches on the incident.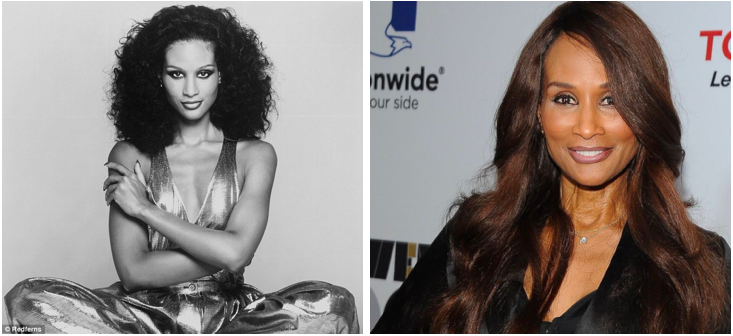 Beverly talks about her memoir…
31. Marilu Henner
Marilu Henner began the 1970s traveling the United States with the national touring company of the Broadway musical Grease. However, by the end of the decade, she was cast in her first film role in 1977's Between the Lines. But, it was in 1978 that Henner became a household name after landing the role of Elaine Nardo in the sitcom Taxi. Besides acting, Henner is one of only 12 people to have Highly Superior Autobiographical Memory, a trait that allows her to remember every little detail of her life.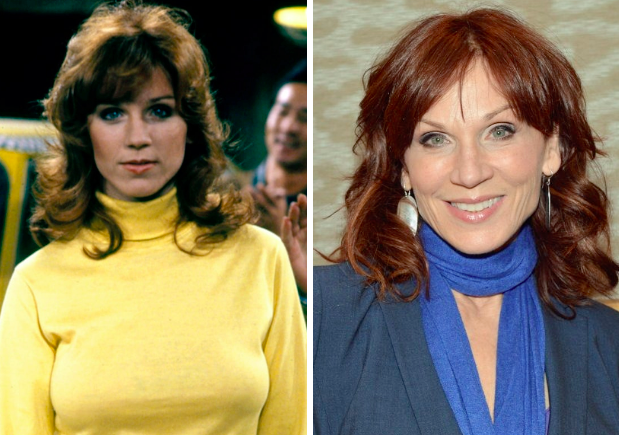 32. Carol Kane
Carol Kane shined in the 1970s. Her first major role of Gitl in Hester Street, in 1975, earned her a Golden Globe nomination. Her performance was also noticed by many in the industry, including Woody Allen. He soon after cast her in his Oscar-winning film, Annie Hall. Her career has yet to slow down and she has landed roles in hit films such as The Princess Bride, Addams Family Values, and Scrooged. One of her most recent roles from 2015-2017 was as Lillian Kaushtupper in the Netflix series Unbreakable Kimmy Schmidt.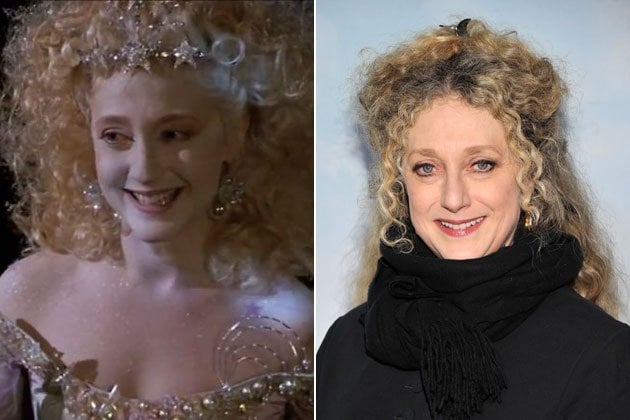 33. Talia Shire
Talia Shire gained national fame after playing the role of Connie Corleone in The Godfather films. Her fame only continued after she landed the role, opposite, Sylvester Stallone, as Adrian Pennino in Rocky (which she reprised as Adrian Balboa in four of the sequels). For both roles, she received an Academy Award nomination for Best Supporting Actress and Best Actress, respectively. Her most recent role was as Annette Kulina in 2021's Romanticizing Brazil.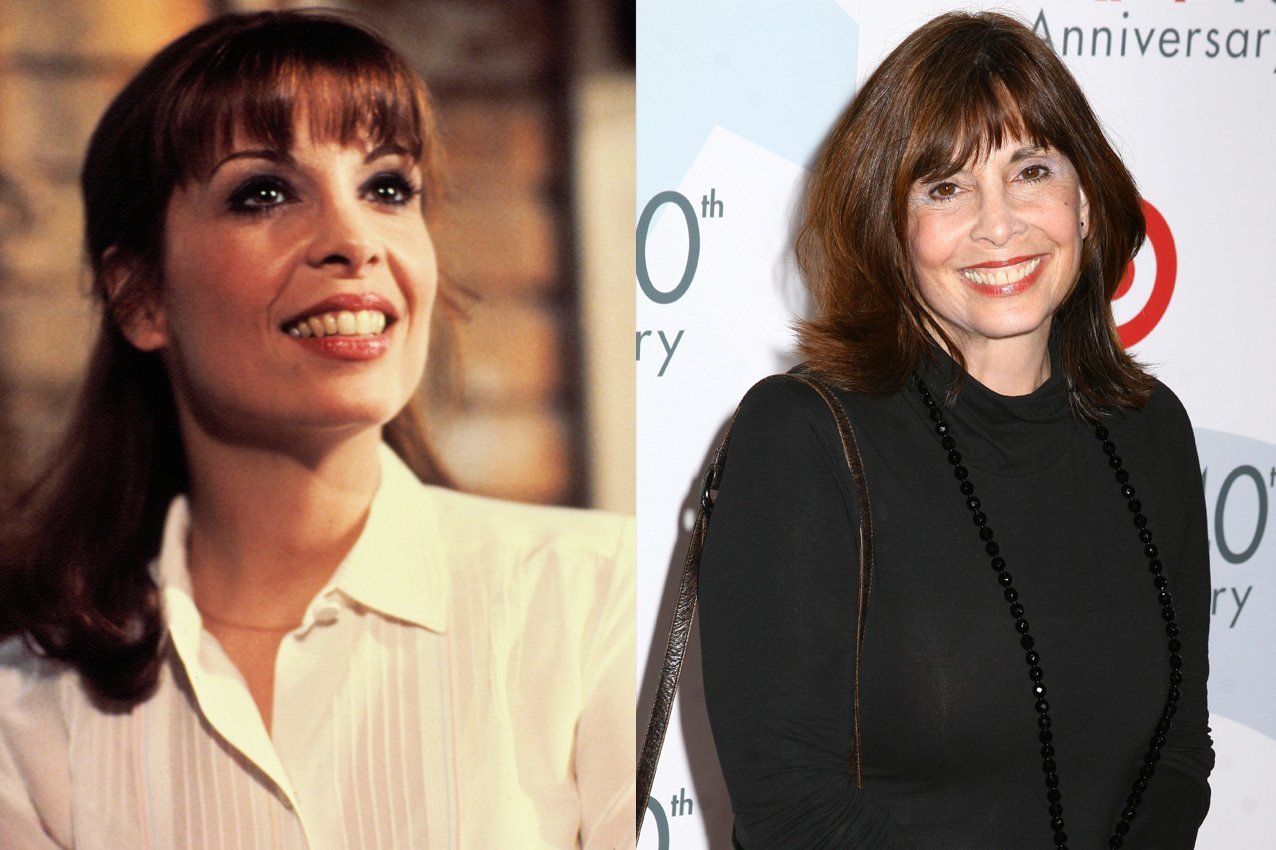 34. Diana Ross
Diana Ross rose to musical fame as the lead singer of The Supremes in the 1960s, still considered one of the most successful vocal groups in the United States. They released multiple number-one hits such as "Stop! In the Name of Love" and "You Keep Me Hangin' On." Ross left The Supremes in 1970 and began her solo career with a self-titled album. That album contained the number-one hit "Ain't No Mountain High Enough." Diana Ross has never stopped performing and still goes on tour today. In 2016, she was awarded the Presidential Medal of Freedom by President Obama.
35. Mindy Cohn
Mindy Cohn played Natalie Green on the hit TV series The Facts of Life from 1979 to 1988. Following that show, she went on to land roles on multiple TV series such as The Second Half, The Kids From Room 402, and The Secret Life of an American Teenager. Younger generations may know Cohn not as Natalie, but rather as Velma. From 2002-2015, Cohn voiced the character of Velma Dinkley in the Scooby-Doo franchise. Her most recent role was in the 2021 short Kill Cat Oakland.
36. Lucille Ball
Lucille Ball became a household name through her classic sitcom I Love Lucy, which debuted in 1951. After the show concluded, she and then-husband Desi Arnaz shot 13 episodes of The Lucy-Desi Comedy Hour, which aired between 1957 and 1960. She had two series in the 1960s, The Lucy Show (1962 to 1968) and Here's Lucy (1968 to 1974). Also in the 1970s, she guest-starred on a number of different series and was featured in the 1975 specials Lucy Gets Lucky and A Lucille Ball Special Starring Lucille Ball and Jackie Gleason, which were followed by CBS Salutes Lucy: The First 25 Years (1976), Lucy Calls the President (1977) and Lucy Comes to Nashville (1978). Additionally, she starred in the movie Mame (1974). In 1986, she was front and center in her final series, Life with Lucy. Unfortunately, Lucy passed away in 1989. However, her comedic talents will be remembered and celebrated forever.
37. Cybill Shepherd
Cybill Shepherd's film debut was in 1971's The Last Picture Show. The film was a huge success and was the foundation of her blossoming career. She went on to land roles in other hit movies such as The Heartbreak Kid and Taxi Driver. From 1985 to 1989 she starred alongside Bruce Willis in the TV series Moonlighting and, In 2012, she moved to stage acting and appeared alongside James Earl Jones in The Best Man on Broadway.
Her two most recent on-screen roles were 2017's Being Rose, where she was top-billed along with the fantastic James Brolin and Pam Grier! She also starred alongside Rita Wilson in a 2019 movie titled Late Lunch, directed by Eleanor Coppola, Francis Ford's longtime wife.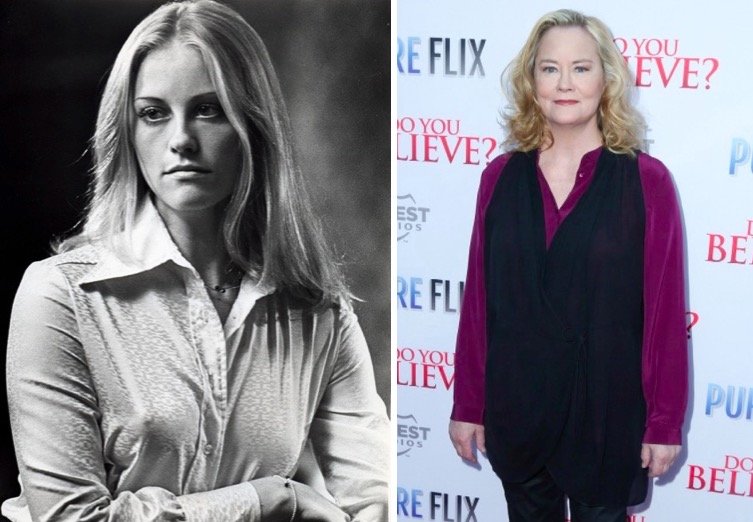 38. Agnetha Faltskog
The Swedish pop group ABBA was formed in 1972. The word ABBA was taken from the names of the members, each letter was the first letter of each of their names. One of the A's was Agnetha Faltskog.
The group produced hits such as "Dancing Queen" and "Take a Chance on Me". They disbanded in the early '80s, after which  Faltskog began her solo career, only achieving moderate success. She released her biography, Agnetha Fältskog: The Girl with the Golden Hair, in 2016, and will be reuniting with ABBA for a holographic tour and new music.
39. Carly Simon
Carly Simon's first album, which included her first hit, 'That's the Way I've Always Heard It Should Be," was released in 1971. Riding on a huge success, she quickly released her second album, Anticipation, only a few months later.
However, it was in 1972 that Simon soared to international fame with her single "You're So Vain." In 2015, she wrote and published Boys in the Trees: A Memoir, which details her life from childhood to her marriage with James Taylor.
40. Sigourney Weaver
Sigourney Weaver made her film debut in 1977's Annie Hall. Although her role was minor, her talents shined through. By the end of the decade, she landed her first starring role as Ripley in Alien.
She went on to reprise the role of Ripley in several other Alien installments. She also had roles in hit films like Ghostbusters, Hole, and Avatar. Along with on-screen acting, she has also performed on Broadway, winning a Tony Award in the process.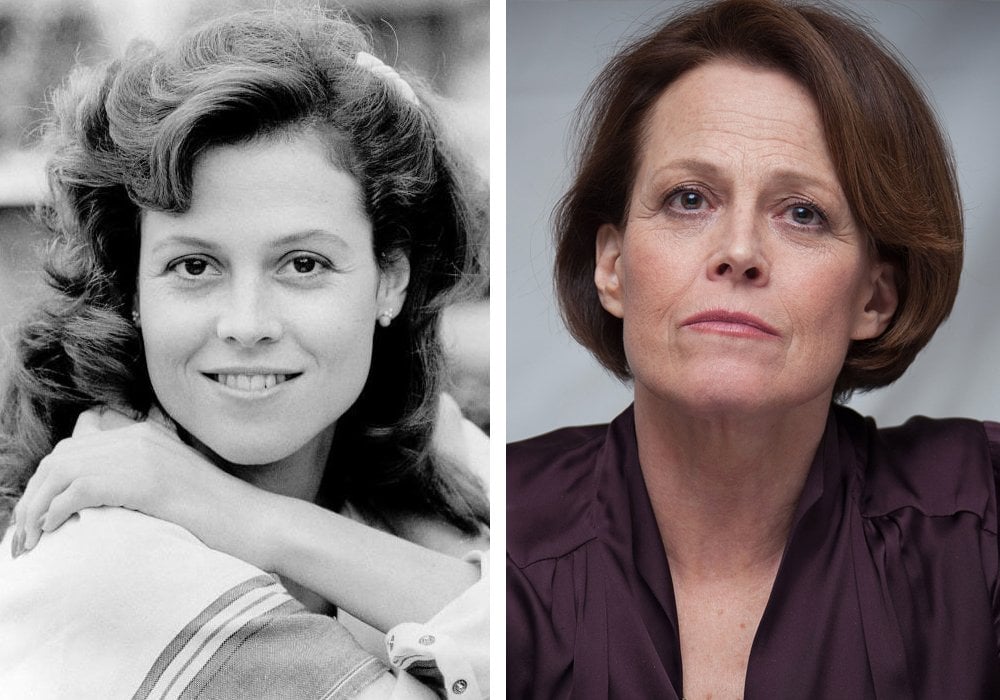 Sigourney's career in four minutes…
41. Dawn Wells
Dawn Wells is best known for being stranded on Gilligan's Island from 1964-1967. She reprised her role of Mary Ann Summers in the TV reunion movies Rescue from Gilligan's Island (1978), The Castaways on Gilligan's Island (1979), and The Harlem Globetrotters on Gilligan's Island (1981).
After playing Summers, she made her way to the stage and toured multiple musical productions. Dawn released her book What Would Mary Ann Do? A Guide to Life in 2014, and in 2016, she was named a Marketing Ambassador to the MeTV network. Wells sadly died in December 2020 at age 82 due to COVID-related causes following a dementia diagnosis.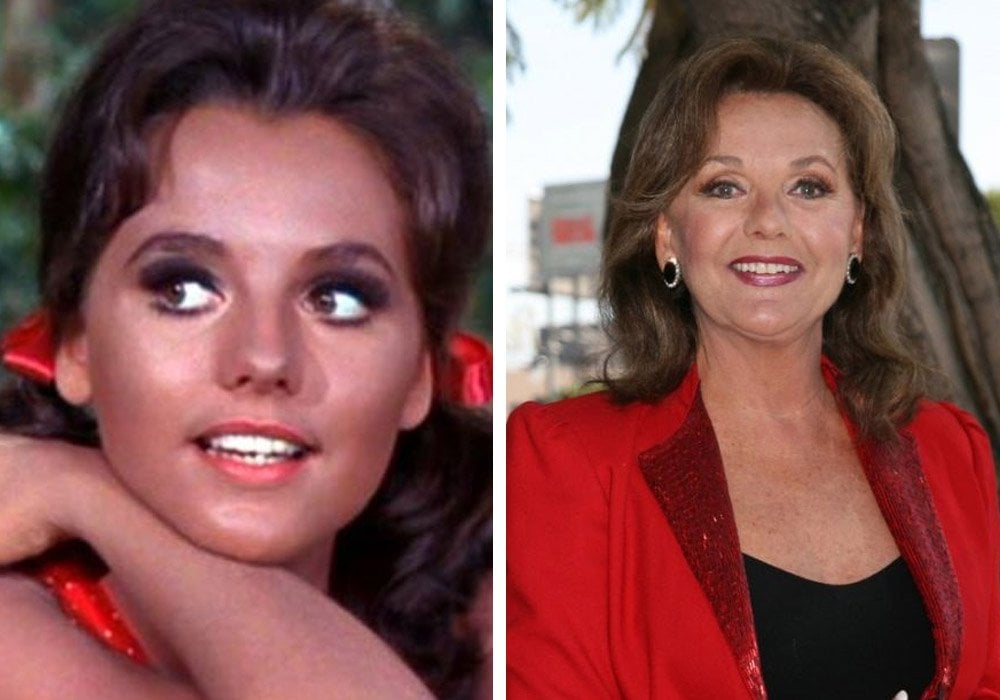 42. Olivia Newton-John
Olivia Newton-John became the girl-next-door turned bad girl Pink lady in the hit musical movie, Grease, in 1978. Although she is still best remembered for this role, she has appeared in many other films and has released numerous studio albums. Her most recent album was 2016's Friends for Christmas. She still regularly tours with her music. Her most recent on-screen role was in 2017's Sharknado 5: Global Swarming.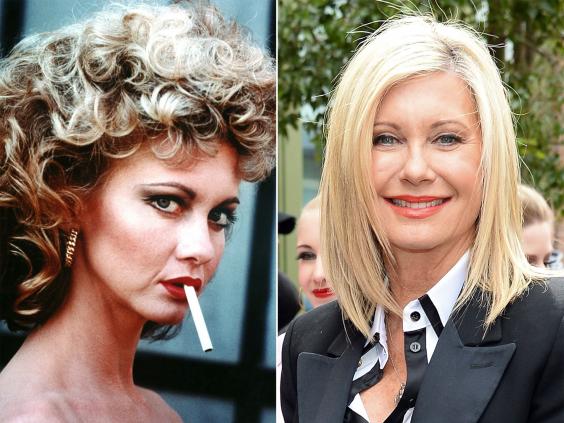 43. Samantha Fox
Samantha Fox got her first record deal when she was only 16-years-old. However, she didn't see much musical success until she was 20, when she released her single "Touch Me." The single reached No. 1 in 17 countries. Since the release of "Touch Me," she recorded six more studio albums. In 2016, she appeared on Celebrity Big Brother 18 — she was eliminated right before the finale episode.
44. Susan Anton
Susan Anton rose to fame, in the 1970s by appearing as the main model in Muriel cigar commercials. Along with appearing on several Merv Griffin shows in the 1970s, she was also given a variety series with country singer Mel Tillis. Unfortunately, the show only lasted four weeks, yet despite its failure, she was still named one of TIME's "Most Promising Faces in 1979." She continued to act and her most recent on-screen role was in the 2016 TV movie Sharknado 4: The 4th Awakens. Her movie debut, 1979's Goldengirl, was supposed to turn her into a superstar … it didn't.
45. Christie Brinkley
Christie Brinkley is best known for her work in the Sports Illustrated swimsuit edition, having landed on a record three covers of the special editions in the late 1970s. Soon after she was named a Covergirl, a position which she held for 25 years, which led to several other editorial campaigns. She recently made headlines when she, once again, appeared on the cover of Sports Illustrated alongside her two beautiful daughters.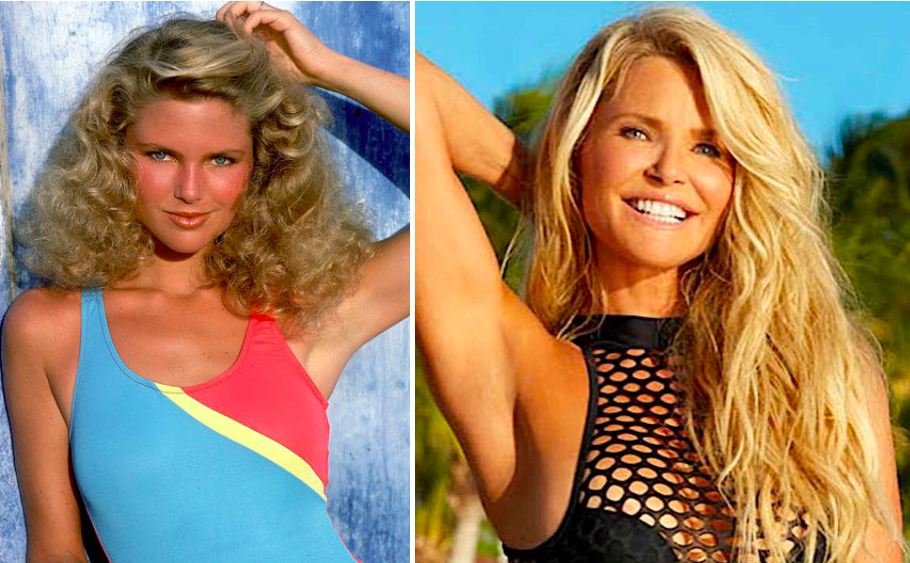 46. Catherine Bach
Catherine Bach is best known for playing Daisy Duke, from 1979-1985, on The Dukes of Hazzard. After playing Daisy, she landed roles in several films. In 2012, she scored the recurring part of Anita Lawson in the hit soap opera The Young and the Restless, which is also her most recent role.
47. Cheryl Ladd
In 1977, Cheryl Ladd began playing the role of Kris Munroe in the hit TV series Charlie's Angels. The following year she released her first single, "Think It Over," which peaked at #34 on the Top 100 Billboard chart.
Despite not breaking the Top 10, she continued to sing and released three more albums. Her most recent role was in 2020's Christmas Unwrapped.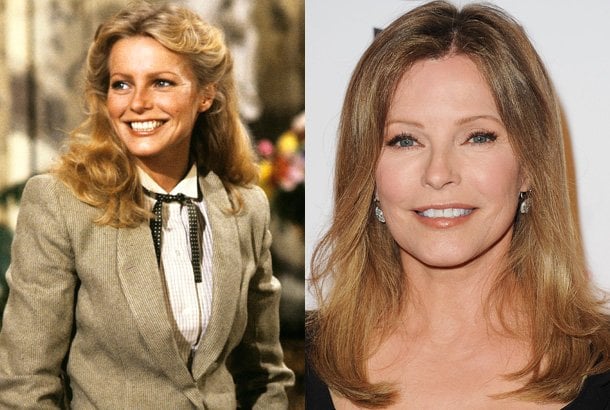 48. Lynda Carter
Lynda Carter starred in Wonder Woman from 1975-1979. During her time as the superheroine, she also released a pop album titled Portrait. Some of the music from this album was also featured on the show. She recently returned to the superhero world by having a small role in the CW series Supergirl and is credited with a role in the film Super Troopers 2.
49. Dolly Parton
Dolly Parton took the world by storm with her amazing country music. In 1974, she released chart-topping hit singles such as "Jolene," "I Will Always Love You" and "Love is Like a Butterfly." Her career only continued to see huge success and she was even given her own variety show, called Dolly!, from 1976-1977. She held her largest U.S. tour to date in 2016 with performances in 60 cities. Dolly also remade her hit single "Jolene" with the a cappella group the Pentatonix.
50. Jacqueline Bisset
Jacqueline Bisset became a household name after playing the female lead, opposite Frank Sinatra, in 1968's The Detective. She continued to land big roles throughout the 1970s and appeared in 17 films by the end of the decade. In 2017, she appeared in two films, 9/11 and The Double Lover. But, she isn't done yet — Jacqueline is credited with roles in multiple productions that have yet to be released.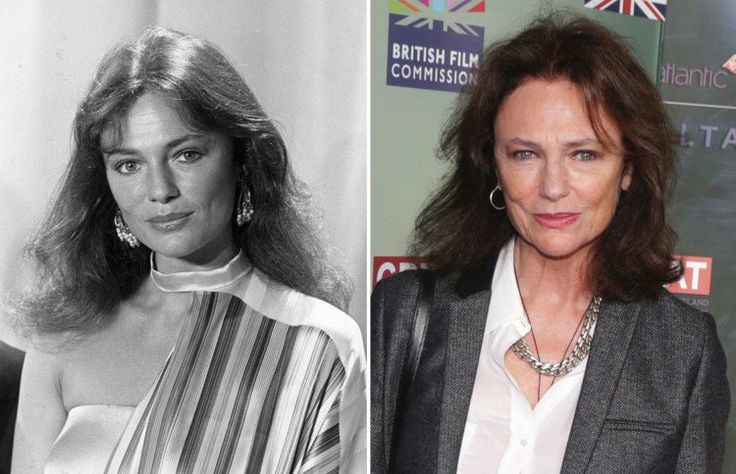 Clips of Jacqueline in The Deep…
Who is your favorite star in the '70s? Let us know down below!
RELATED: Adrienne Barbeau: 50 Years Of Her Beautiful Life From 1970 To 2020