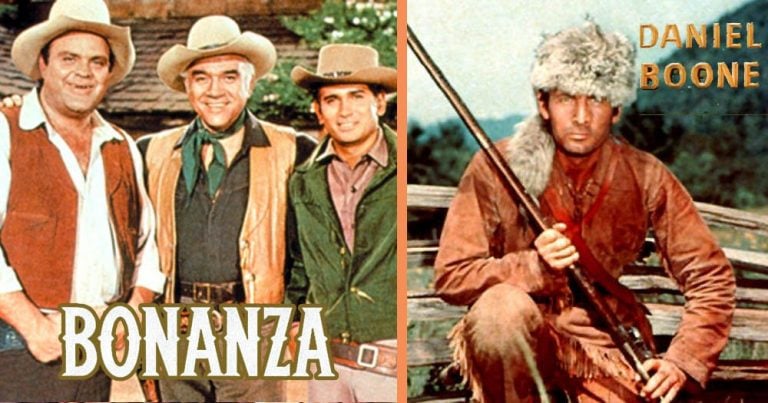 UPDATED 7/12/2022
"It's like the Wild West, the internet," said comedian Steven Wright. "There are no rules." Remember Zorro and The Lone Ranger? What about the iconic shootout in The Life and Legend of Wyatt Earp or the Ponderosa ranch from Bonanza? Just a few of the favorite TV Westerns of all-time!
Let's take you back to the Wild West with the best Classic TV Western series from arguably the two best decades the U.S. has ever experienced: the 50s and 60s.
1. 'Daniel Boone' (1964 to 1970)
Daniel Boone was a follow-up to the Davy Crockett series brought to you by Walt Disney way back when (actually, between 1964 and 1970) and featured adventures of the explorer Daniel Boone in the 1770s. NBC was where the series aired for six seasons with 165 episodes. Interestingly, Fess Parker played both Davy Crockett and Daniel Boone (obviously not in the same series — though that could have been really interesting).
Observes Boyd Magers over at westernclippings.com, "Boone struggled in the ratings during the first three years, but under new line producer Barney Rosenzwerg [who would producer Cagney & Lacey in the 1980s] as of 1967, the series saw better writing and production values with many episodes becoming more relevant, often centering on slavery and race relations."
2. 'Sugarfoot' (1957 to 1961)
Sugarfoot shares the story of law school graduate Tom Brewster (Will Hutchins). He has a lack of cowboy skills that earn him the nickname "Sugarfoot" (sort of like "Tenderfoot," but he keeps on trying in the Wild West. The series started in 1957, running for four seasons and 69 episodes.
In an interview with the Western Clippings site, writer/producer Hugh Benson said that the show was designed "as a gentle itinerant cowpuncher who goes from place to place, but still has that law book [with him] … Someday he's going to be an attorney."
3. 'The High Chaparral'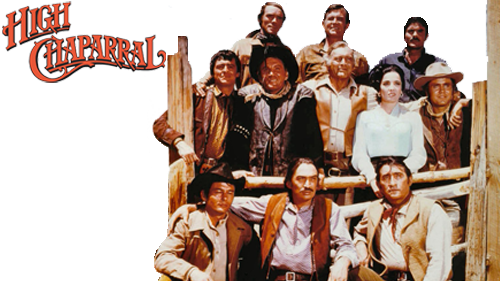 The High Chaparral is about the ranch in Arizona, run by the Cannon family who wants to raise cattle against the wishes of the locals. The Western aired in 1967, spanning four seasons and 97 episodes before getting canceled. Created by Bonanza producer David Dortort, who left that show so he could focus 100% on this one. When The High Chaparral was canceled, everyone expected him to return to Bonanza, but he retired instead.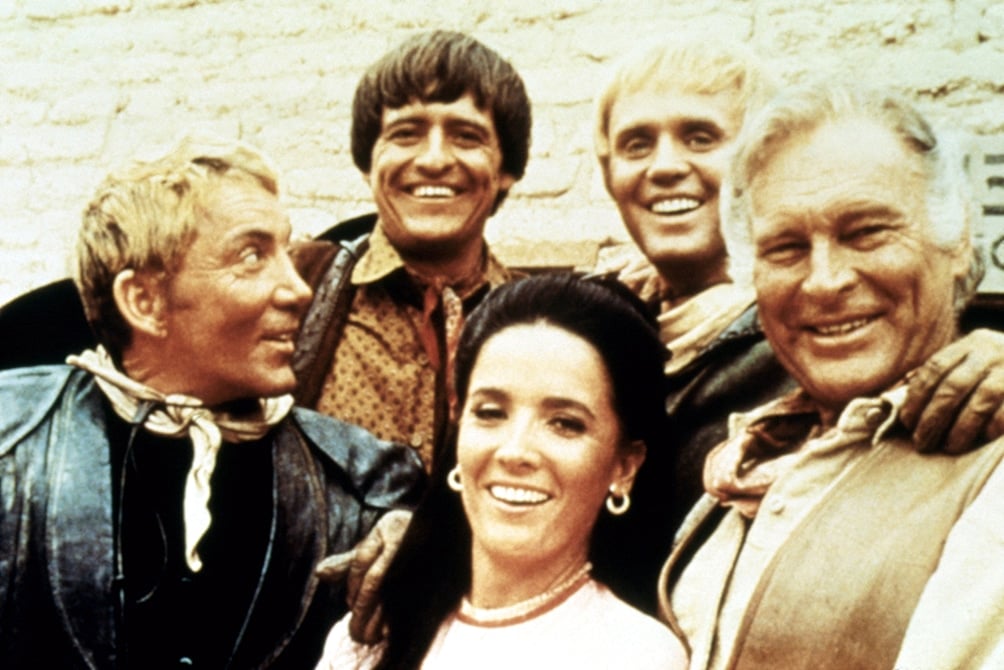 Back in 1966, Dortort spoke to the Tucson Citizen, expressing his belief that the future of TV Westerns — beginning with The High Chaparral — would be in Tucscon, Arizona and away from Hollywood. "There is literally no place to shoot a western in Hollywood anymore because of inroads made by freeways, smog and heavy air traffic. I have produced films all over the world, but seldom have I seen a spot where the topography, the abundance of sunlight, the color and the historical background lent themselves so perfectly for filmmaking as here in Tucson."
4. 'The Roy Rogers Show' (1951 to 1957)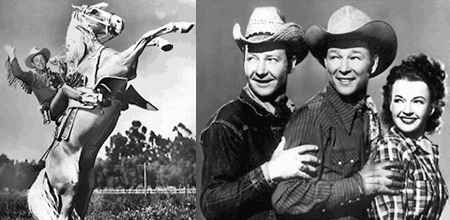 The Roy Rogers Show was about ranch owner Roy Rogers, his wife Dale Evans and the Eureka Cafe in the town of Mineral City. Describes Boyd Magers, "The series was set in the fictional town of Mineral City (where Dale operated the Eureka Cafe) but actually utilized many of the usual California filming locations. Roy and Dale played themselves (on Trigger and Buttermilk with German Shepherd Bullet running alongside). Their sidekick was a former member of the Sons of the Pioneers, Pat Brady, in his cantankerous jeep Nellybelle. This may be where many books assume (wrongly) the Sons of the Pioneers appeared on the series. They never did! Curiously, every now and then Pat had a horse—or mule—named Phineas. Harry Harvey Sr. was Sheriff Tom for most of the series, but when he got work elsewhere, Reed Howes stepped in … From 12/30/51 to 6/9/57, 100 episodes of The Roy Rogers Show were produced and aired on NBC Sunday evenings. Reruns on CBS and syndication continued from '58-'64, sponsored by Nestle's. Ideal Toy Co. was a co-sponsor from '61-'64."
5. 'The Lone Ranger' (1949 to 1957)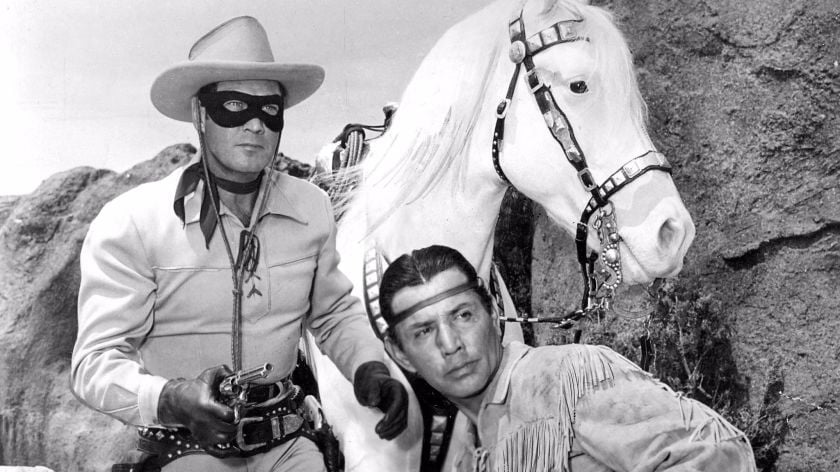 The Lone Ranger was about a man in a black mask (Clayton Moore) dedicated to helping others as he rides on his horse Silver across the Wild West, accompanied by an Indian companion, Tonto, played by Jay Silverheels. The series, packed with gunfights and streets brawls and upholding the slogan "Truth and Justice," ran for 13 seasons on NBC beginning in 1949. Details Magers, "After a highly successful 16-year run on radio, The Lone Ranger finally came to ABC TV on September 15, 1949 in the person of Clayton Moore. The owner of the property, George W. Trendle, seeing the success of Hopalong Cassidy, struck a deal with the longtime sponsor of the radio series, General Mills, to bring the masked man to TV."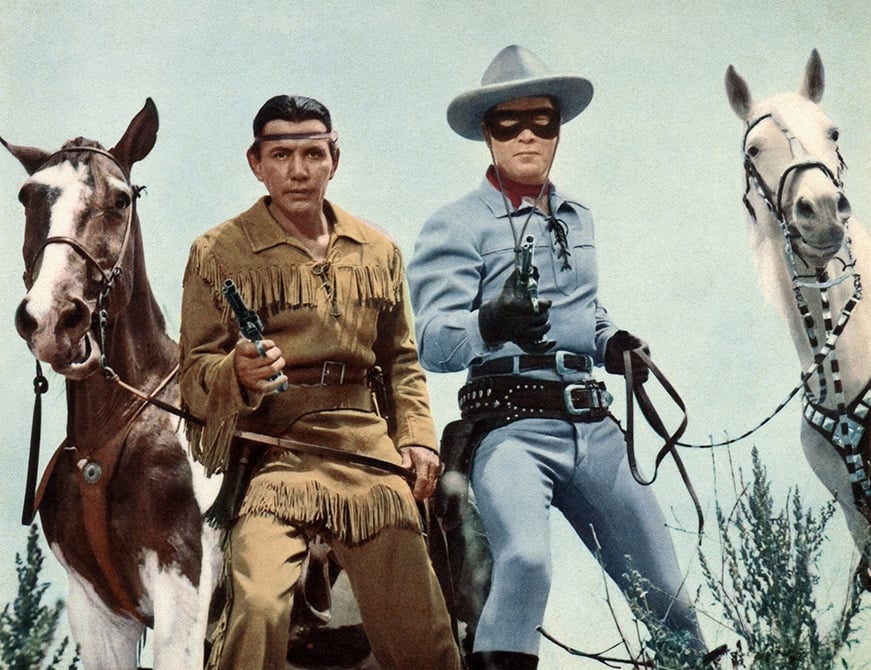 Dipping back in time, in 1951 the Press and Sun-Bulletin of Binghamton, New York, interviewed Moore's uncle, Marion Moore, reflected on his nephew (born Jack Carlton Moore) as a child. "Remembering him as a boy," he said, "I can't think of anyone more suited for the role. He was a corker. In to everything and afraid of nothing … Clayton's biggest thrill is receiving fan letters from all the small Lone Ranger fans."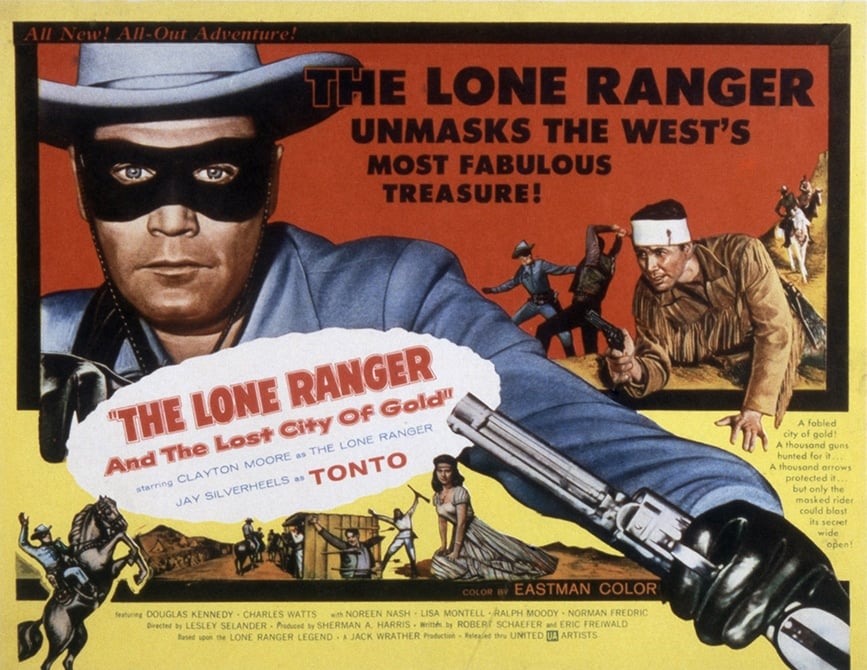 Moore played that masked man for the first two seasons (spanning 1949 to 1951), but left following a contractual (i.e. money) dispute. There was a season of reruns from 1951 to 1952, then actor John Hart was brought in for 52 episodes from 1952 and 1953. After a season of reruns, Moore was finally brought back for the rest of the series.
6. 'The Wild Wild West'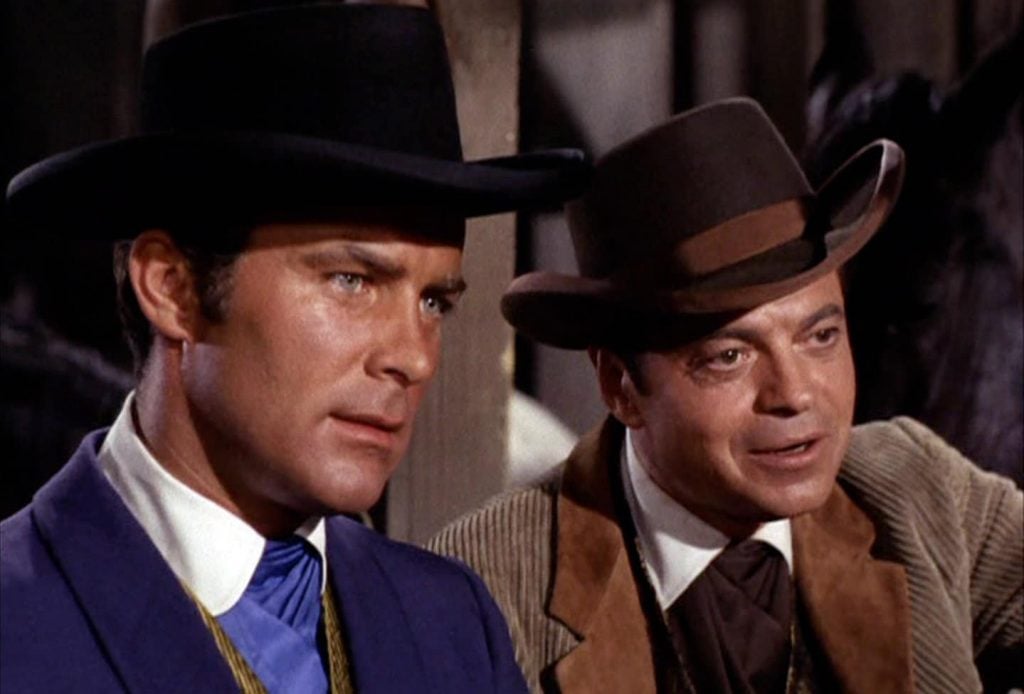 The Wild Wild Westwas just that — a story of two Secret Services agents, played by Robert Conrad and Ross Martin — working for the government. Created as a sort of Old West James Bond adventure, the two leads (as well as the villains they went up against) used a variety of funny and cool gizmos and gadgets. The action-packed, science fiction western started in 1965 and continued for four seasons and 104 episodes.
Conrad recounted a story of Martin appearing on Johnny Carson's Tonight Show and saying, "Robert does his own stunts, and I do my own acting." When Conrad was asked whether or not he was offended by the comment, he laughed, "I applauded it, it was the truth. I did my acting tongue in cheek. I didn't take any of it seriously. The last year, I didn't even read the scripts, I just read my part and it worked." The two would be brought back together for a pair of reunion TV movies.
7. 'The Life and Legend of Wyatt Earp' (1955 to 1962)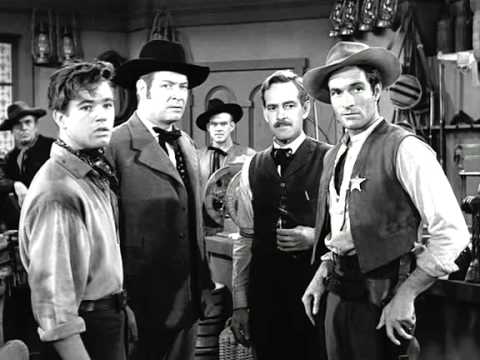 A fictionalized drama inspired by history, The Life and Legend of Wyatt Earp stars Hugh O'Brian in the title role, a character who uses his pistols and many sidekicks to enforce the law — culminating in the famous shootout at the location known as the O.K. Corral. The series began in 1955 and went on for six seasons and 227 episodes.
"The Earp show had too many cast members to mention," muses David Greenland, author of many books on Classic TV Westerns, "the most notable being co-star Morgan Woodward. The overall quality of the series was occasionally erratic in the early years, but it ended on a high note with the famous gunfight at the OK Corral, and it may well have continued for at least one more season had Hugh O'Brian not decided to move on."
8. 'Zorro' (1957 to 1959)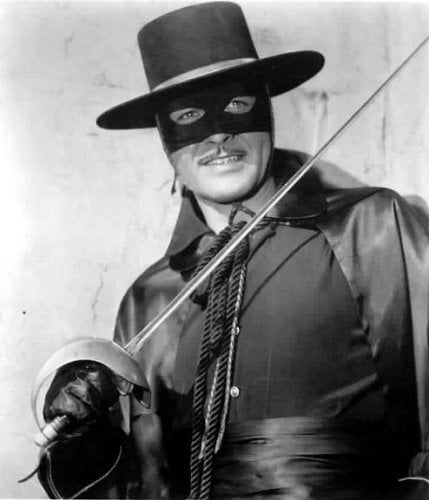 Zorro (with Guy Williams, later of Lost in Space) tells the tale of the masked swordsman Don Diego de la Vega, who opposes corrupt tyrants in Spanish California under the identity of Zorro. It began in 1957 and was canceled after three seasons and 82 episodes.
Writes Bill Iadonisi at the magicpixels.com site, "The dashing and swashbuckling Zorro was already well-known in the movies, the role recreated by Tyrone Power and Douglas Fairbanks. The requirements for the role was specially set by Walt Disney himself. For the role of Don Diego de la Vega, the actor must be handsome, athletic looking and have a knowledge of fencing. Walt interviewed Guy himself, even telling him to grow a mustache 'neither very long or thick.' Guy received a very lucrative contract. Williams had finally arrived." In the 1960s, he would star in the science fiction show Lost in Space.
9. 'Laramie' (1959 to 1963)
Laramie takes place in the 1870s in Wyoming, where Slim Sherman and his brother Andy try and run their father's ranch after he dies. The brothers run a stagecoach station near Laramie with their friend, Jess Harper. The series, which highlighted the importance of friendship, aired for four seasons and 124 episodes starting in 1959.
Robert Fuller, who played Harper on the show, shared with Western Clippings, "I read the script and fell in love with Jess Harper. I walked into the head office, gave 'em back the script and said 'Yeah, I wanna do this western. I love the part of Jess Harper.' They said, 'Well, you can't play that. John Smith is under contract and he has the part.' So I said, 'Then I can't do the series.' I'd been in the business quite a while, been working pretty good all of '57 and '58…this was early '59, but I certainly never thought anybody would offer me a series. When I said, 'I can't do your series,' they looked at me and said, 'What are you, a star already?' (Chuckles) I said, 'By no means, but Jess Harper is the part for me.' They said, 'You can't have it.' I said, 'I'm sorry, I can't do the series.' They said, 'Get outta here.' I left the office and thought 'I'll never work there again.' But that night I got home, my agent called and said, 'They want you to come in tomorrow and test for the part of Jess.' I went in, tested for it and got it."
10. '26 Men' (1957 to 1959)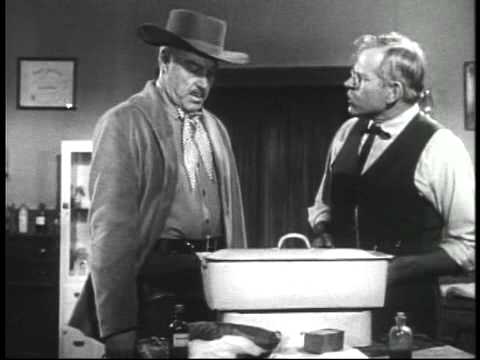 26 Men told the true stories of rangers in Arizona around 1900. It began in 1957, but only lasted for two seasons — however, there were a whopping 78 episodes produced. Details Boyd Magers, "26 Men drew its title and storyline from the carefully documented exploits of the real 26 men who were Arizona Rangers, a group of volunteers founded in 1901 to enforce law in the almost lawless territory of 113,909 square miles. Their deeds became the basis of this series."
When the show was airing, producer Russell Hayden commented, "We're striving for authenticity and I think we're getting it. Our whole series is being shot in the same region where the real Rangers once rode."
11. 'The Big Valley' (1965 to 1969)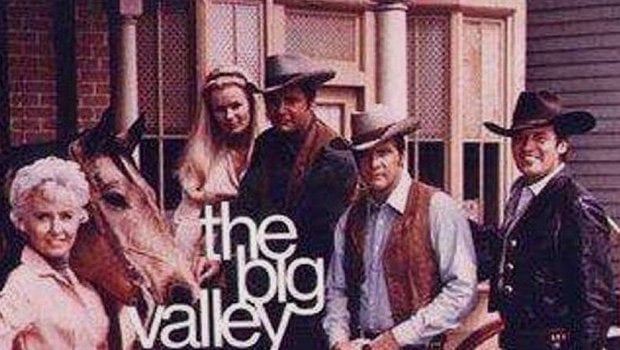 The Big Valley was about a wealthy American ranch family in California in the 1900s. Lee Majors, Richard Long and Barbara Stanwyck starred in this series which featured many harsh realities for viewers to relate to, despite the family's huge fortune. The drama started out in 1965 on ABC and lasted four seasons. Commented Long to the media, "Part of the attraction of the series is that we are as a family not always right. We just do the best we can under the circumstances. No superheroes, just human beings. And that's what people identify with."
12. 'Maverick' (1957 to 1962)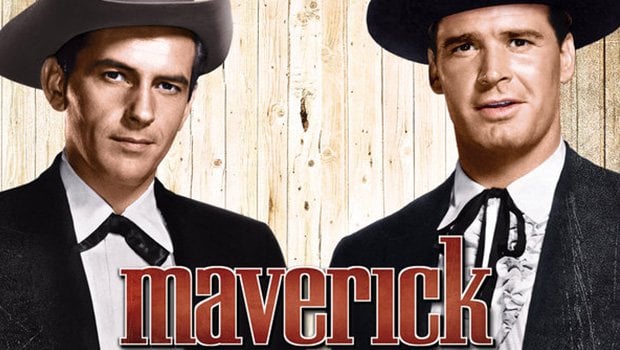 Maverick, starring James Garner as Bret Maverick and Jack Kelly as his brother, Bart, was about a family of gamblers who enjoyed gunplay and the ladies, somehow always finding themselves in danger. The series aired from 1957 to 1962 on ABC. "Maverick turned traditional TV Western themes inside out — all in the wink of an eye," comments Magers. "Maverick was humorous without going over the top to make fun of Westerns or being crude about it as Blazing Saddles and others of that ilk did. It was the only Western able to make fun of other Westerns on the air."
13. 'Cheyenne' (1955 to 1962)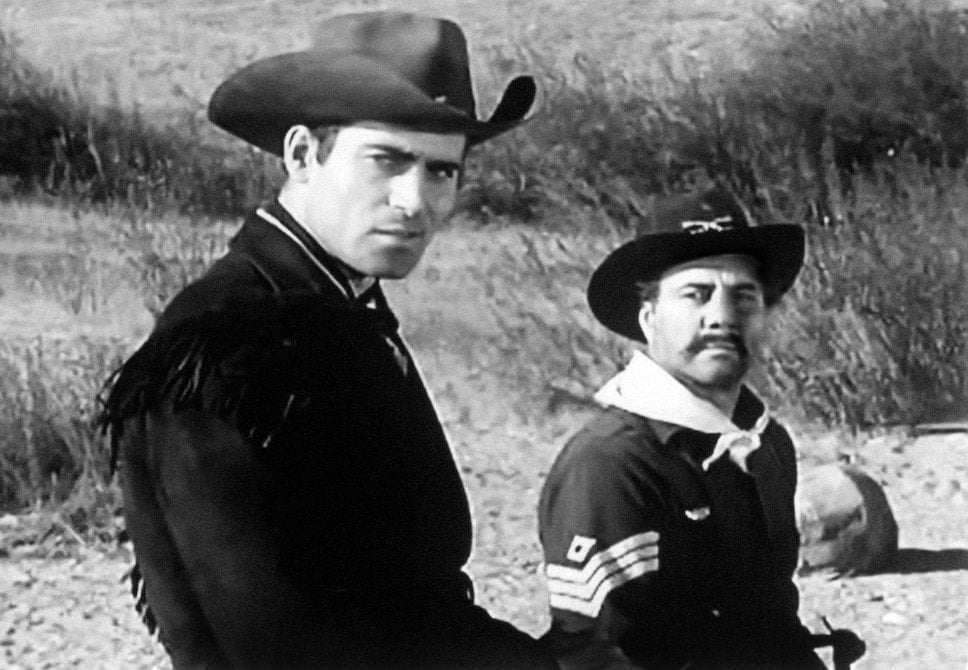 Cheyenne takes place after the Civil War and focuses on the adventure of Cheyenne Bodie (Clint Walker), who roams the west picking fights, taking on bad guys and courting women. It premiered in 1955 and ran for seven seasons and 107 episodes.
"Although it notched seven seasons on the air, four in the Top 30, only 107 episodes of Cheyenne were produced from 1955 to 1962 because of a contract dispute between Clint Walker and Warner Bros," says Greenland. "In fact, the show wasn't seen at all from July of 1958 to September of 1959. (Of the eight Warner Bros TV Westerns, only four — Cheyenne, Sugarfoot, Maverick, Lawman — were solid hits.)
14. 'Have Gun, Will Travel' (1957 to 1963)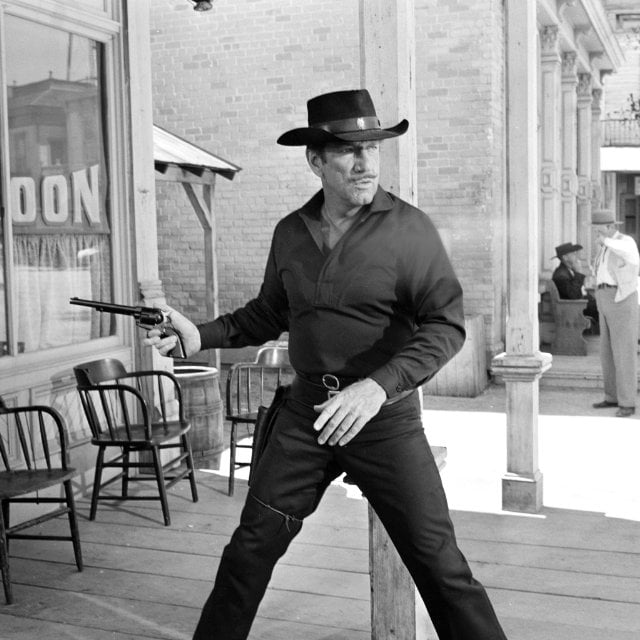 Have Gun, Will Travel was a Western drama focused on a hired gunman named Paladin, played by Richard Boone, from San Francisco, and his misadventures. It was action-packed — and philosophical — and aired on CBS starting in 1957 for six seasons.
"Starring Richard Boone, arguably the best actor to appear in a TV Western, Have Gun-Will Travel was the only series of the most successful nine to make the Top 30 every season during its six-year run," Greenland points out. "Of its 226 episodes, there are remarkably few that can be considered routine or merely satisfactory.
In an exclusive excerpt from the book The Fifty-Year Mission: The Complete, Uncensored, Unauthorized Oral History of Star Trek, writer/producer Christopher Knopf says, "In the series, Boone plays Paladin, an erudite bon vivant in San Francisco who supports himself from bounty-hunter work, usually by Paladin discovering their plight through the daily newspaper with the help of his valet, Hey Boy, and sending them his iconic business card by mail or telegraph. Once on his way, the man in black is as skilled with a gun or in a brawl as he is at quoting Shakespeare or Dickens. More important, Have Gun was a morality play in which nothing was usually as it appears (a rare Western that depicted Native Americans sympathetically and not as outright villains), and Paladin often took the side of the underdog, even if it turned out they were not the ones paying his rather exorbitant fee."
15. 'Wagon Train' (1957 to 1965)
Wagon Train aired in 1957, but was born from the 1950 film Wagon Master. The lead was Major Seth Adams, played by Ward Bond and then replaced by John McIntire. After the cast change, the show went downhill. It was about a group of American settlers and travelers, and was canceled after eight seasons.
"Like The Virginian," points out Greenland, "Wagon Train was faced with a number of losses among the regular cast across eight seasons (six in the Top 30) and 284 episodes (on both NBC and ABC), but having the same producer for its entire run ensured that the show was second only to Gunsmoke in maintaining a high level of excellence throughout. In addition to an abundance of famous guest stars (John Wayne even made a cameo appearance, though he was heard but not seen), the supporting cast included two former stuntmen (Frank McGrath, Terry Wilson) that proved to be more than competent actors and were the only two cast members to last all eight years. A seventh season that expanded to 90-minutes and filmed in color (before returning to an hour in black-and-white) was not as popular as hoped, but Wagon Train was always a reliable source of Western entertainment."
16. 'The Virginian' (1962 to 1971)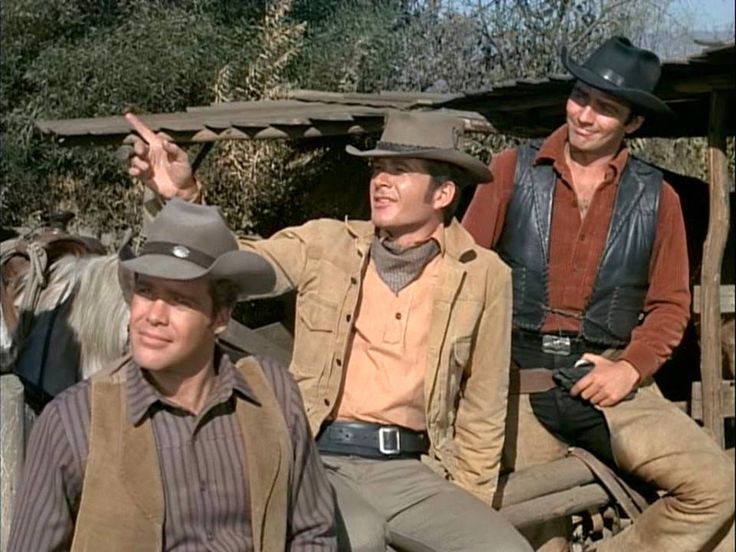 The Virginian (written by True Boardman) chronicles the events and reported stories that occurred at the Shiloh Ranch in Wyoming, which went through many owners, but a man referred to as the Virginian, and his associate Trampas, always remained. It premiered in 1962 on NBC and went strong for nine seasons.
Notes Greenland, "During its 250 episodes, the third longest-running Western in TV history — and the first of three to run 90 minutes — endured several cast changes (including five different top hands besides Doug McClure, and five different owners of the Shiloh ranch) — and was a Top 30 show for all but one of its nine seasons. A change in the title (The Men from Shiloh) and format (four stars rotating the lead each week, but never interacting) also altered the familiar flavor of the series, and though the ratings actually improved a bit in its last season, The Virginian in 1970 to 1971 was no longer what viewers had embraced since 1962."
17. 'The Rifleman' (1958 to 1963)
The Rifleman, set in the 1880s in the New Mexican town of North Fork, was a black-and-white series about a widowed father (Chuck Connors as Lucas McCain) and his son (Johnny Crawford as Mark) who live on a ranch — the father being a good shooter with a cool, modified rifle. It reached tens of millions of viewers and had five seasons from 1958 to 1963. It was, as Magers writes on westernclippings.com, a very different entry in the genre: "Widower Lucas guides his son with everyday life-lessons in the rough, untamed land, battling not only the elements, but outlaws and unsavory characters who inhabit the young territory. Chuck Connors' Lucas regularly demonstrated to Mark, through example, the value of courage and justice, tempered with tolerance and understanding."
18. 'Bonanza' (1959 to 1973)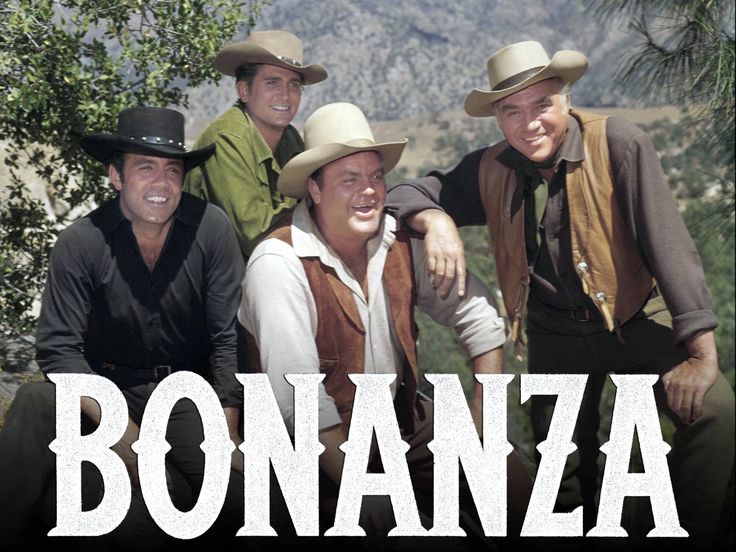 Bonanza, intended for family viewing, was set around the time of the Civil War in Nevada on a ranch called the Ponderosa, owned by Ben Cartwright (Lorne Greene) – a single father with three sons (played by Pernell Roberts, Dan Blocker and Michael Landon) . The episodes were mostly about family/community issues and the series lasted for a whopping 14 seasons beginning in 1959.
"The first color Western on television produced 430 episodes over 14 seasons and made the Top 30 a dozen times, the No. 1 show in the country for three of them," says Greenland. "The death of Dan Blocker in early 1972 and a change from Sunday to Tuesday resulted in sinking ratings and NBC's decision to cancel the series before the final season ended. Similar to Gunsmoke, several scripts were ready to shoot, but it didn't matter. The famous Ponderosa ranch set was dismantled within days of the cancelation. Commenting on the network's rude treatment of what had been one of its enormously popular shows, Lorne Greene lamented, 'There was a lack of dignity.'"
19. 'Rawhide' (1959 to 1965)
Rawhide featured Eric Fleming and a young Clint Eastwood. It was about trail boss Gil Favor and his band of drovers taking cattle from Texas to Kansas, and the misadventures they encountered. The drama aired on CBS in 1959 for eight seasons.
Greenland, who authored Rawhide: A History of Television's Longest Cattle Drive, explains, "The show had the benefit of being launched at a time when Westerns were the dominant form of entertainment on television. It's creator and first producer, Charles Marquis Warren, was an old pro of the genre and assembled a large and diverse cast that came off as more authentic than the typical Hollywood cowboy. While Rawhide was never the huge hit that Gunsmoke, Bonanza or Wagon Train were, six of its eight seasons were always consistently well done and highly entertaining.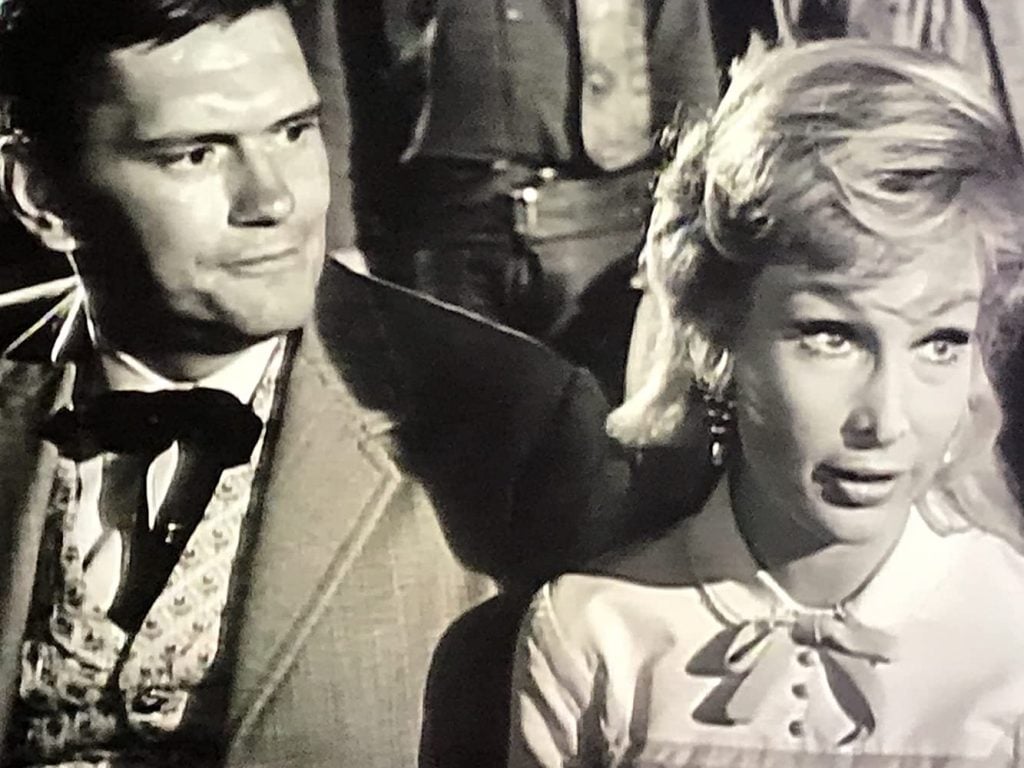 "At first Eastwood's portrayal of Rowdy Yates seemed to be above the status of tenderfoot, but not quite seasoned enough to be a top hand ready to take over as full-time trail boss," he continues. "Eastwood himself referred to Rowdy as 'idiot of the plains.' By the time his character did indeed become trail boss in the final season, Yates had lost a lot of his youthful charm, smiling a lot less and coming off as downright fatalistic. This could very well have been due to the fact that he had just finished portraying the surly Man with No Name for the first time, in addition to the fact that he would have preferred leaving the series and having Eric Fleming continue as the lead."
20. 'Gunsmoke' (1955 to 1975)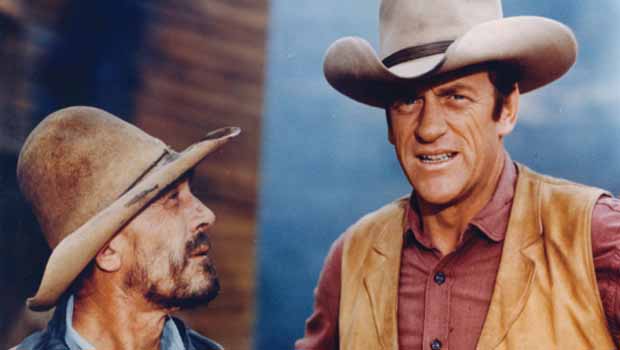 Gunsmoke was originally a radio series before airing on CBS, introduced by John Wayne. William Conrad starred as Marshall Dillon in the radio version, but was replaced by James Arness for television. The adult dramatic Western, one of the first, went on in 1955 and lasted for 20 years with half-hour episodes at first and then hour-long ones, featuring beloved characters like Miss Kitty Russell, Doc Adams, and Chester Goode.
Offers Greenland, "The authentic and consistently well-written Westerns produced 635 episodes (most an hour in length) and spent 18 of its 20 seasons in the Top 30, No.1 four times. CBS attempted to cancel the series after Season 12 (1966 to 67), but thanks to the intervention of network chairman William S. Paley (a fan of the show) and a switch from Saturday to Monday, it soared in popularity and ran for eight more years. In 1975, Gunsmoke was canceled at literally the last minute, with some episodes for a 21st season already written. (One eventually became the Harrison Ford feature Witness ten years later.) No doubt due in part to the absence of Amanda Blake after 19 years, the show had declined somewhat in the ratings, but there was no lapse in quality. The entire series is available on DVD as individual seasons or a massive box set."
21. 'Rango' (1967)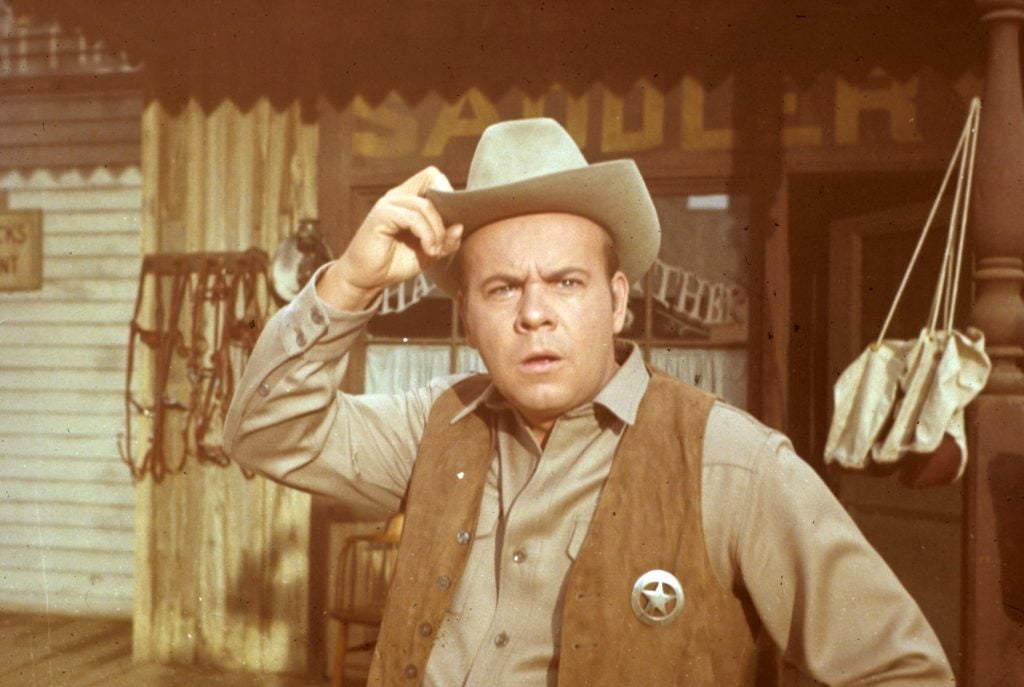 This Western comedy stars Tim Conway, who would next go on to The Carol Burnett Show, but at that point had just come off of McHale's Navy. As a Texas Ranger, Rango is pretty much considered a loser, so he's sent to what should be the quietest post he could have — but he still manages to get into trouble. It aired in 1967 on ABC. Conway explained to the Press and Sun-Bulletin of Binghamton, New York, "Rango is a Texas Ranger. Not by the grace of God or by the sovereign power of the State of Texas, but simply because his Uncle George is a big wig with the organization. Rango can't ride a horse well, he can't shoot straight and he doesn't know how to go about catching crooks. In fact, no one has ever figured out exactly what Rango can do.
"However, Rango doesn't know this," he continued. "He thinks he is the roughest, toughest, Texas Ranger ever to patrol the Badlands. Unfortunately, the only impression he has ever made on the terrain is with the seat of his pants after being thrown by his horse. Rango figures he'll have it made once his luck changes. He never gets thoroughly discouraged, because he always blames it on bad luck or misunderstanding officials or circumstances. For him, every day is Friday the 13th."
22. 'The Deputy' (1959 to 1961)
Most people never really recognized the name Norman Lear until All in the Family arrived on television in 1971. A little over a decade earlier, though, he was actually represented, along with co-creator Roland Kibbee, by The Deputy. Henry Fonda is Silver City, Arizona Territories' Chief Marshal Simon Fry, who makes Clay McCord (Allen Case) his deputy. It's an odd choice given that Clay is a storekeeper who doesn't believe in gun violence and simply will not use his weapon. The show ran from 1959 to 1961.
In a 1960 interview with TV Guide, Henry Fonda, who surprised many people by appearing in a TV series, explained, "Being able to do plays on Broadway and films in Hollywood is like having your cake and eating it, too. My agents sort of talked me into doing television. It's their job to put a buck in the bank for me. We looked at a lot of ideas, but when I first saw the pilot script for The Deputy, I figured this was the one I wanted to do. I like the character. When they fixed it so I only had to star in six full episodes, I liked that even better. They also fixed is so that I own 50% of the series. While I star in only six of the 39 episodes, I appear briefly in all the rest. This sounds like cheating, but it really isn't. The brief appearances are done in such a way that you have the feeling this marshal, my character, is actively involved all the time."
23. 'Hondo' (1967)
It took 14 years, but John Wayne's 1953 film Hondo finally made the leap to television in 1967, the TV show taking its inspiration from the movie. Ralph Taeger plays Hondo Lane, a former Confederate cavalry officer, who, along with his dog, looks to help Indians in need following the murder of his Indian wife in the aftermath of the Civil War. The show only lasted one season, but Taeger was enthusiastic about it, saying of his character at the time, "It is a difficult role. If you make it absolutely mean, you will lose a large segment of your audience. If you put goodness and light into it, you lose the essential character. So you have to make it appealing despite the brittleness, and to me the only way to do that was to make him totally natural.
"He has his bitter memories," the actor added, "and a trigger temper, but these are so extreme that they have to be offset by natural aspects of a man that an ordinary actor wouldn't use. For instance, his awkward speech, terribly sloppy clothes and complete lack of poise. These things don't belong in a polished performance, but they are true to life."
24. 'The Range Rider' (1951 to 1953)
Stuntman turned actor Jock Mahoney plays the title character, who teams up with Dick West (played by Dick Jones) with one mission in mind: to bring justice to the West. Certainly a common enough theme, though this one was deemed an early TV Western classic. A total of 78 episodes were produced between 1951 and 1953. Stated the announcer on the opening narration, "Who could be more at home on the range than the Ranger Rider with his thrilling adventures of the great outdoors, his exciting experiences rivaling those of Davy Crockett, Daniel Boone, Buffalo Bill and other pioneers of this wonderful country of ours."
Mahoney was enthusiastic about the show's fight sequences, feeling they stood apart from most others presented on film. "Screen fighting is entirely different from ring fighting," he told the Oakland Tribune. "TV audiences have become used to watching free-swinging punches and close-in fighting in Western battles. Short jabs used by professional fighters would bore them to death. We not only use our fists, we use every other means to make it exciting, including the use of real furniture, not the easily collapsed props used in a majority of movies and TV films. Youngsters always are looking for some new excitement and someone to look up to. If we can give it to them on our program by supplying life-like adventures combined with clean American ideals, that's the standard we want to maintain."
25. 'The Adventures of Rin Tin Tin' (1954 to 1959)
The troops at Fort Apache in Arizona "adopt" a young orphan and his dog, Rin Tin Tin, who they work with to establish order in and around Mesa Grande. Rin Tin Tin was a movie star first before he began "slumming" on TV.
26. 'Cimarron Strip' (1967 to 1968)
Marshall Jim Crown (Stuart Whitman) operates in the Cimarron Territory, at a time when it wasn't yet governed by the United States, to try and bring law and order. Magers notes that the show was an attempt by CBS to duplicate the success that NBC was having with The Virginian. "It was a good show," he offers, "full of action and scenery with top name guest stars. At 90 minutes in color, CBS' most costly show of the season had a sweeping scope seldom seen in TV Westerns."
27. 'Yancy Derringer' (1958 to 1959)
Jock Mahoney, who had previously starred in 'The Range Rider,' next starred in Yancy Derringer, a post-Civil War series in which he is an ex-Confederate soldier living the life of a lady's man and gambler in New Orleans, Louisiana. Or so it seems. In truth, he's working with his mute Indian friend, Pahoo-Ka-Ta-Wah (X Brands), in service of the city's civil administrator John Colton (Kevin Hagen) to prevent and expose crime. This little gem of a series aired from 1958 to 1959, but should have gone longer. Concurs Magers, Jock Mahoney hated to see the series end after only 34 episodes. There was, he writes, "every intention, buoyed by fine ratings, of a second season. However, sponsors wanted a comedy and an excellent series fell victim to network politics."
28. 'Death Valley Days' (1952 to 1970)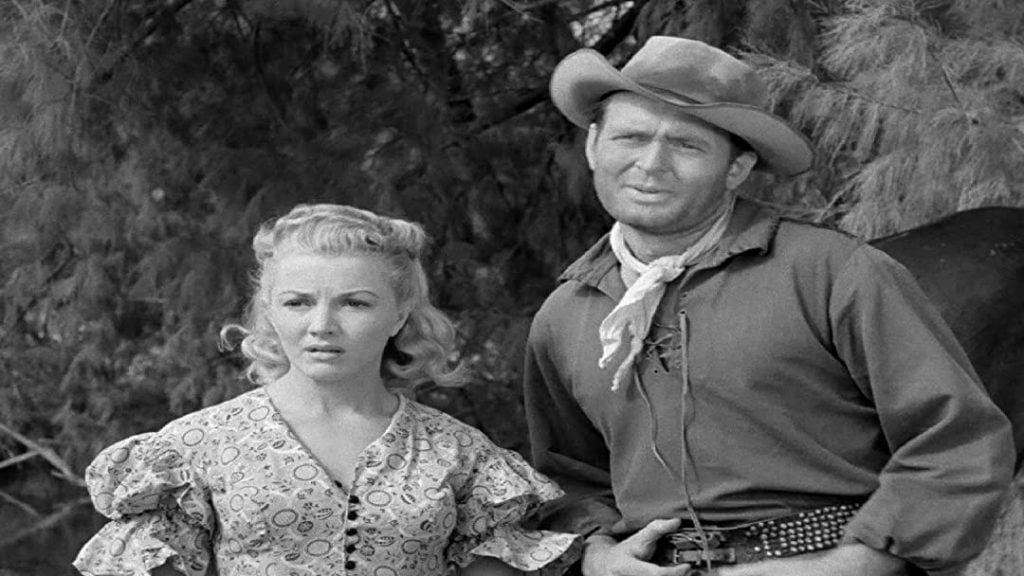 This one was both a radio and television show focusing on true stories of the Old West set in California's Death Valley. An anthology series, it would feature alternating characters as hosts of the individual episodes. The radio show was broadcast between 1930 and 1945, while the TV series aired from 1952 to 1970 for a total of 18 seasons and 452 episodes.
29. 'The Americans' (1961)
Darryl Hickman and Richard Davalos are brothers fighting on opposite sides of the American Civil War. Airing in 1961, a total of 17 episodes were broadcast. The show was based on the novel The Valiant Virginians, which was published in 1953.
30. 'The Cisco Kid' (1950 to 1956)
Duncan Renaldo is Cisco and Leo Carrillo is his sidekick, Pancho. The corrupt law sees them as criminals, but to the public at large they are more like Robin Hood, helping the helpless to fight back. Think of this as a lighter version of The Lone Ranger (which wasn't that heavy to begin with).
31. 'Casey Jones' (1957 to 1958)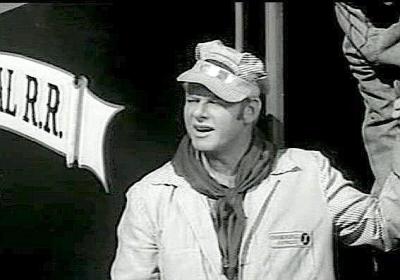 A few years before he became an iconic piece of Classic TV as the Skipper on Gilligan's Island, Alan Hale, Jr. starred as the title character in this series dealing with the early days of the U.S. railroad system. It aired from 1957 to 1958. Said the actor, ""I had to lose weight. I had it in my contract. I couldn't be over 233 lbs, so I had to lose almost 25 lbs. before I got the part. We did (the series) up in Sonora (CA). There was a lumber railroad up there called the Pickering Railroad. They had a locomotive which was revamped to look more like the days of Casey Jones."
32. 'The Gene Autry Show' (1950 to 1956)
Usually armed with a song, Gene — who week-to-week seemed to change vocations from sheriff to rancher, border agent and more — took on more light-hearted adventures in the West. Joining in with him was sidekick Pat, played by Pat Buttram. On some occasions there were different characters (in Pat's costume!) played by Chill Wills and Fuzzy Knight (you can't make these names up — well, okay, obviously somebody did, but you know what we mean).
33. 'The Adventures of Wild Bill Hicock' (1955 to 1958)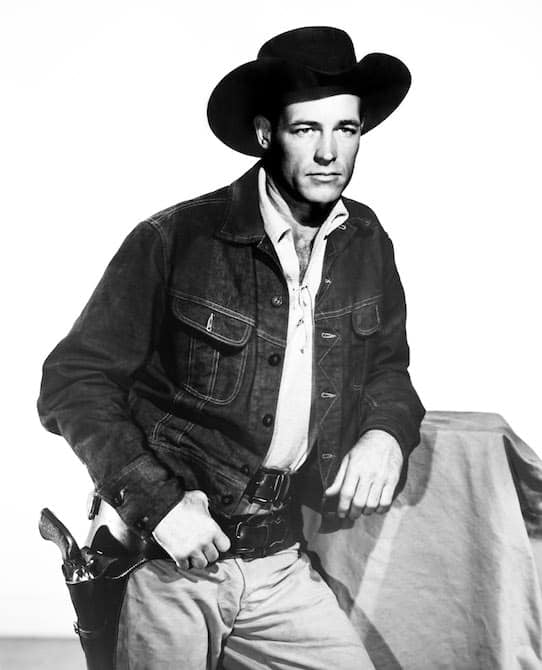 The legendary lawman is brought to life by actor Guy Madison, who co-stars with Andy Devine as his laugh-inducing sidekick, Jingles P. Jones. An odd bit of info about this one is that is that it started as a syndicated show, moved to CBS but aired on ABC at the same time. How they pulled that off is lost to time. Offers Magers, "Guy Madison (1922-1996) may have been a bobby-soxer's matinee dream in the mid-'40s in such films as Since You Went Away and Til The End of Time, but Guy will be forever linked to Wild Bill Hickok, the smash hit TV series that ran in syndication from April 15, 1951, to May 16, 1958, for 113 half hour episodes. Signed for one picture a year on loan-outs by producer David O. Selznick, when that contract was terminated (with Guy's approval) Madison's worth slumped and, at a low ebb, he signed on to be TV's Wild Bill Hickok just when juvenile westerns with Roy, Gene, Hoppy and Cisco were proliferating on the airwaves. Guy struck gold, Hickok not only restored Guy's popularity, it brought him a whole new television audience."
34. 'Sky King' (1951 to 1959)
For all intents and purposes this is a Western, though our hero is an Arizona rancher who uses  a Cessna 310 airplane in his fight against criminals and even spies. Working with his niece, Penny (Gloria Winters), and on occasion his nephew, Clipper (Ron Hagerthy), Sky King (Kirby Grant) operates from his Flying Crown Ranch in Arizona.
35. 'Riverboat' (1959 to 1961)
Riverboat, set in the 1830s, was a one-hour show that aired between 1959 and 1961 on NBC. In it, Darren McGavin plays Captain Grey Holden, captain of the riverboat Enterprise sailing along the Mississippi, Missouri and Ohio Rivers, encountering a variety of people — some fictional, some historical — along the way. In 20 episodes, Burt Reynolds was given one of his early roles as Ben Frazer. Behind the scenes, things were not quite so calm. For starters, McGavin and Reynolds did not get along, with the Reynolds telling The Times Record, "My first assignment was playing the dumb-dumb whistle blower for Darren McGavin. After a few weeks, I told MCA and Revue Productions that I wanted out." Years later he elaborated, "It's no secret that Darren and I didn't like each other on that show. I guess Darren thought of me as a threat, which is a compliment. But no matter what happened on a personal basis, I still think Darren McGavin is an interesting actor. And if if I've learned anything in this business, it's that an actor had better be interesting."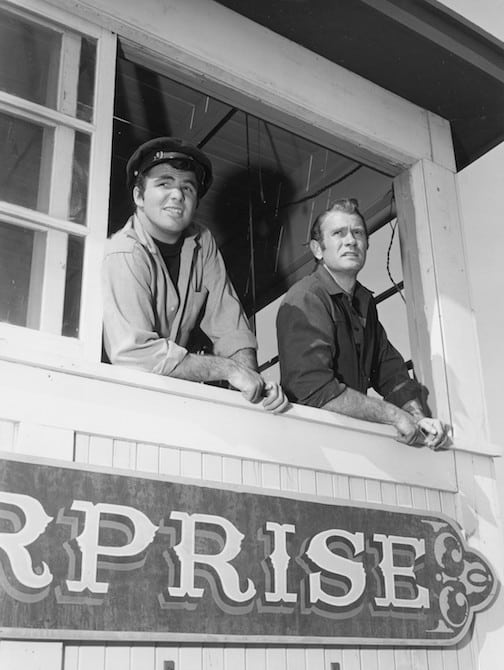 Series producer Gordon Kay told Western Clippings, "Darren McGavin was a nut. A wonderful Irishman. A very good actor. I liked him very much as a person. He was, if anything, too honest for his own good. Burt Reynolds was brought in at studio head Lew Wasserman's request, who said, 'This is a new actor we just hired. Please use him.' They even wanted some lines. We were halfway through filming and didn't know where the hell we were going to use him. Darren said, 'We gotta shoot me up in the wheelhouse. Put him in as the helmsman. I'll tell him to come right full rudder and let him say, 'Aye, aye, sir.' From the get-go there was an acrimonious relationship between established star McGavin and newcomer Reynolds. McGavin assumed he was hired as the star of the show while Reynolds hoped the series would give him an opportunity to ultimately make a name for himself. it was an immediate clashing of egos."
36. 'Annie Oakley' (1954 to 1956)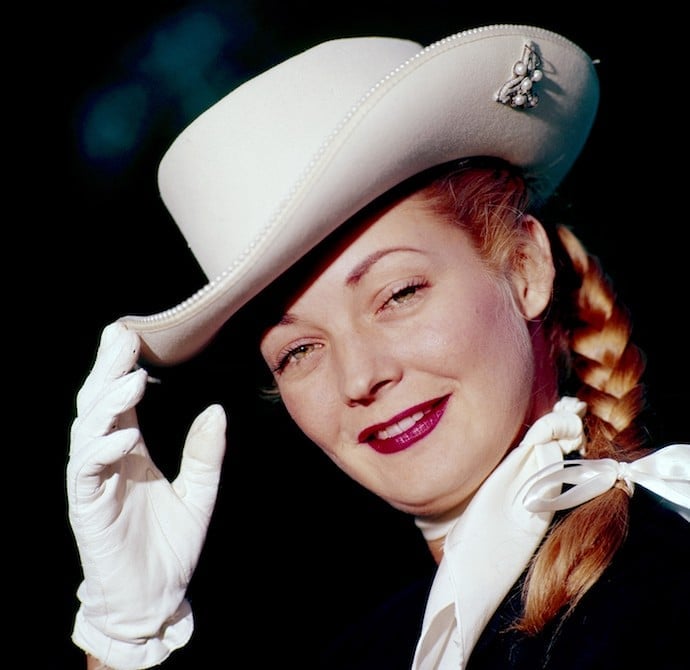 The life of legendary Wild West sharpshooter Annie Oakley (Gail Davis) is given the fictionalized treatment as she takes down outlaws that enter the town of Diablo.
37. 'Davy Crockett' (1954 to 1955)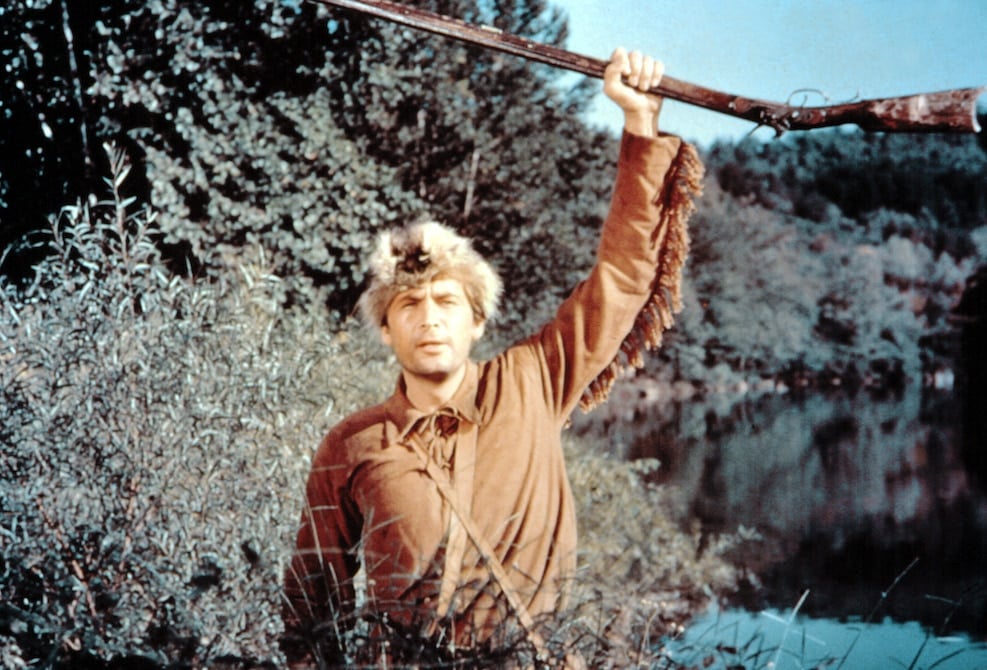 The frontiersman is portrayed by Fess Parker in this five-part miniseries that aired on ABC between 1954 and 1955 as part of the Disneyland anthology series. The popularity of this effort was so big that the initial three episodes were edited together to form the feature film Davy  Crockett, King of the Wild Frontier, released to theaters in 1955 in color (the show aired in black and white). Given the film version's success, the final two episodes were edited into the 1956 film Davy Crockett and the River Pirates. When reruns of the episode were aired during the 1960s, they were the color versions. Buddy Ebsen, who would go on to star in The Beverly Hillbillies and Barnaby Jones, played Davy's friend, George Russell.
38. 'Cowboy G-Men' (1952 to 1953)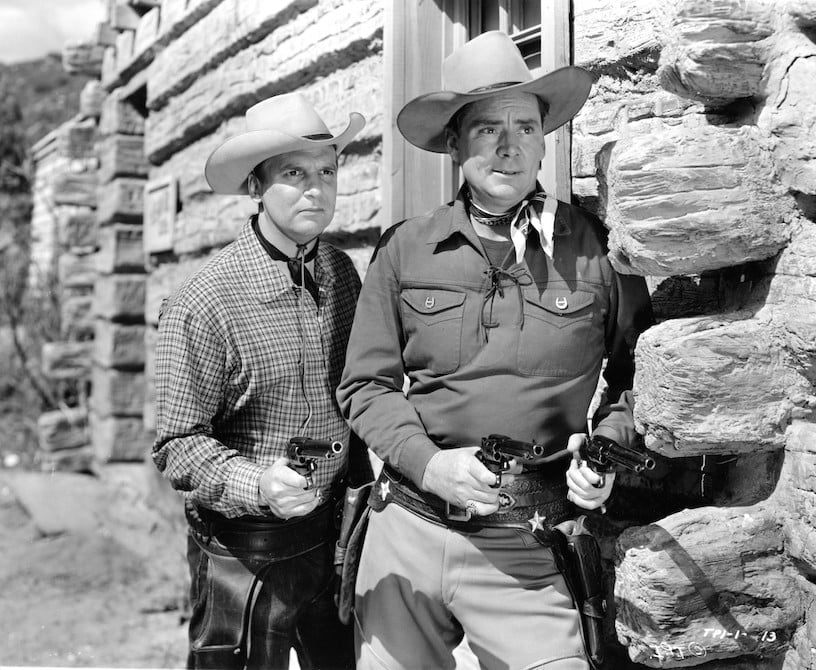 Airing in syndication, the focus is on government agents Pat Gallagher (Russell Hayden) and Stoney Crockett ( Jackie Coogan, who a decade later would go on to play Uncle Fester on The Addams Family), who work in the 1870s West to carry out special assignments.
39. 'Brave Eagle' (1955 to 1956)
This western, starring Keith Larsen, offered up a bit of a twist to the genre. The main character is a Native-American, and the stories are basically being told from his point of view rather than the cowboys, which is how it had typically been done. Also starring Kim Wonona as Morning Star, a Sioux Indian and the female romantic lead; Pat Hogan as Black Cloud and Bert Wheeler as halfbreed Smokey Joe, the show stayed largely within the Cheyenne tribe and their lives. Only running a single season, it was certainly an interesting experiment.
40. 'Stories of the Century' (1954 to 1955)
When the outlaws of the Old West prey on the country's railroad system, they go up against Railroad Detective Matt Clark, played by Jim Davis who would go on to play Jock Ewing in Dallas.
41. 'Overland Trail' (1960)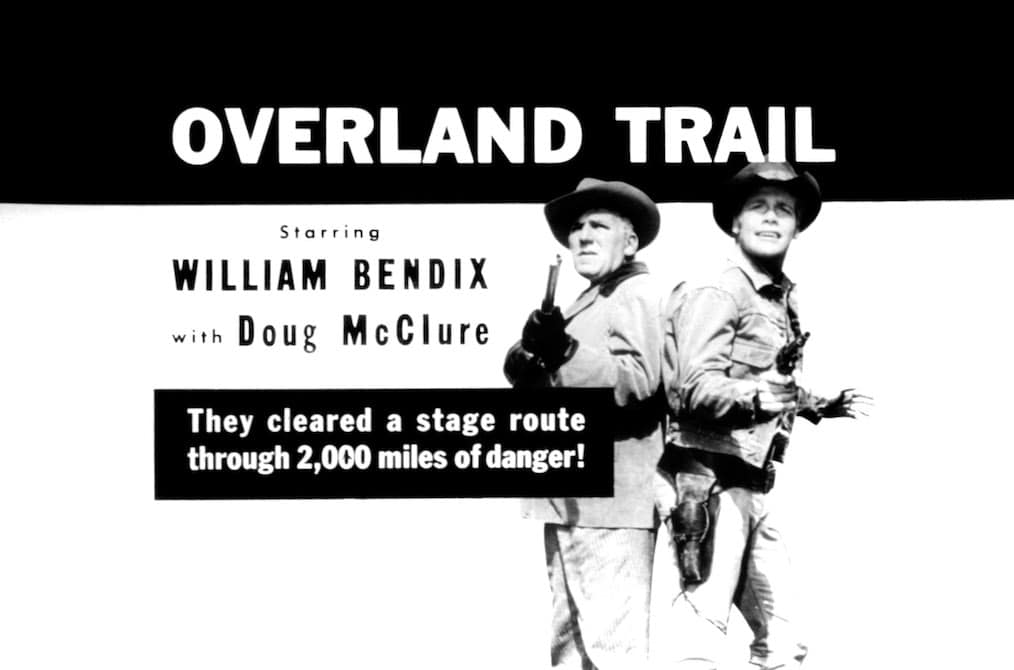 William Bendix and Doug McClure portray the fictitious superintendent of the Overland Stage Company who do their best to keep the stagecoach routes safe from outlaws. Giving a taste of the TV landscape at the time, Boyd Magers details, "Overland Trail was a very good one-hour b/w western series that was never really given a chance by NBC. With no fanfare it was placed midseason on Sunday nights in February 1960 from 7-8pm Eastern Time (replacing Riverboat, which was moved to Monday night). Overland Trail was counter-programmed opposite the very popular Lassie and Dennis the Menace on CBS and the first half of established ratings winner Maverick (which began at 7:30) … Besides strong action, the humorous byplay between Bendix and McClure enhanced the series. Sadly, although just as good as most other western TV series, the competition on CBS and ABC was too much for Overland Trail and it bit the dust after only four months and 17 episodes on June 6, 1960."
42. 'Here Come the Brides' (1968 to 1970)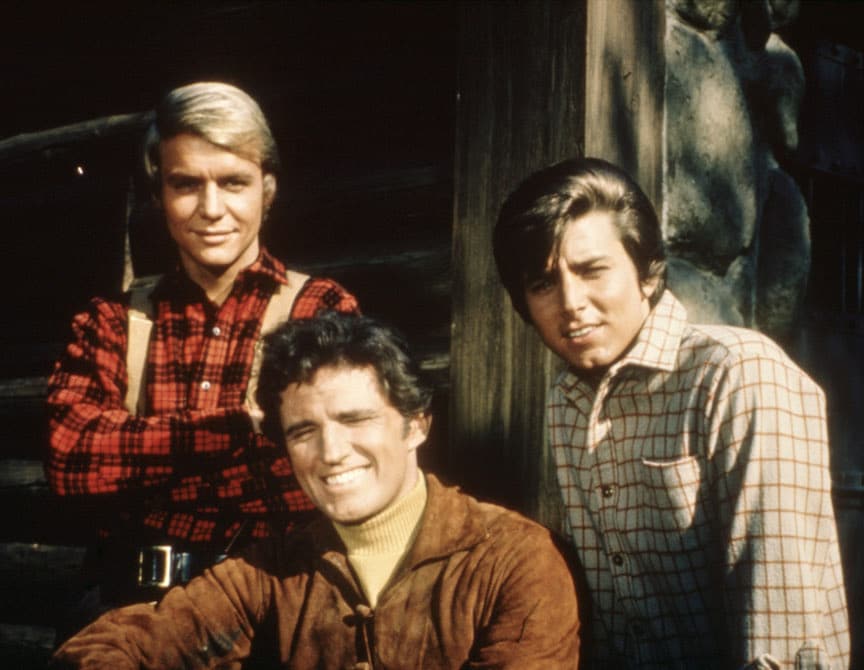 The adventures of some loggers and the marriageable single women sent to them in post-Civil War America when they are in Seattle in the Washington Territory. Cast includes Robert Brown, Bobby Sherman (a team heartthrob at the time), David Soul (later of Starsky & Hutch), Bridget Hanley and Joan Blondell.
43. 'Fury' (1955 to 1960)
After encountering a troubled and orphaned youth named Joey (Bobby Diamond), Jim Newton (Peter Graves, later of Mission: Impossible), owner of the Broken Wheel Ranch, begins the adoption process. Joey is also given a black horse named Fury and they form an immediate bond. Think of it as being like Lassie, only with, you know, a horse.
44. 'F Troop' (1965 to 1967)
There were some odd concepts for comedies back in the '60s (Hogan's Heroes comes to mind), and Ken Berry starred in one of them: F Troop.The setting is near the end of the Civil War at Fort Courage, and Ken is Wilton Parmenter (a pretty inept guy, truth be told), who is put in charge of the army's biggest misfits while also dealing with the Indians, the romantic advances of trading store owner Wrangler Jane Angelica Thrift (Melody Patterson), and a couple of his less-than-always-trustworthy soldiers, Sergeant O'Rourke and Corporal Agarn Forrest Tucker and Larry Storch). Enthused Berry, "I was up for a show called Ensign Pulver, which is a character from Mr. Roberts that Jack Lemmon played, and I thought, 'Oh, that's going to be right up my alley; I can't wait to see if that's the one for me. But I was also up for something called F-Troop, and was kind of disappointed until I actually got it and got into it. It was the time of my life. Just great.
"In those days," he elaborated, "we hadn't too long ago come out of a period when there were many westerns on television. They had never done a comedy one, which was a new idea for television. And this was exciting people who knew what we were before we got on the air, just from the promos. But it was great. One of the highlights was that we rode in the Rose Parade in the middle of the first season. We started up in Orange Grove in Pasadena, and you come down behind the bands and stuff and we're all on horseback. It was Forrest Tucker, Larry Storch, Jimmy Hampton (who played the bugler Dobbs) and Joe Brooks (the near-sighted guy), and I, and we turned the corner and there were a lot of kids, of course. You start down this hill, and it's early in the morning, with the mountains around you and everything, and you could hear these voices cheering."
45. 'Frontier' (1955 to 1956)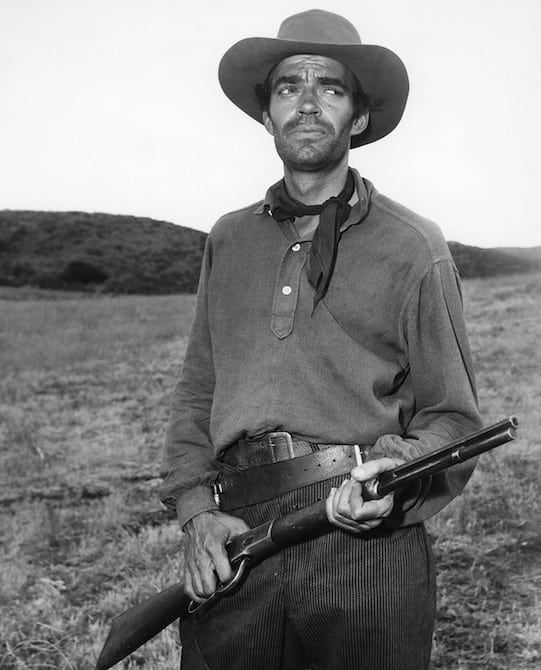 Another attempt at doing something different, this show being an "unglamorized" look back at the settling of the Old West and what those pioneers had to deal with at the time. Cast includes Scott Forbes, Dabba Greer, Phyllis Coates (TV's first Lois Lane) and Walter Coy as series narrator.
46. 'Hopalong Cassidy' (1949 to 1954)
This show, broadcast early in TV history, found its inspiration in the short stories and novels of writer Clarence C. Muford, which began publication in 1904. The series stars William Boyd as Bill "Hopalong" Cassidy, a Western hero that went against the norm of the genre and wore black. He along with his white horse Topper made their way through the West, helping those in need. The series began as edited versions of Hopalong feature films before new stories began being filmed. This has the distinction of being the first network Western as opposed to previous shows that were just produced for local markets.
47. 'Judge Roy Bean' (1955 to 1956)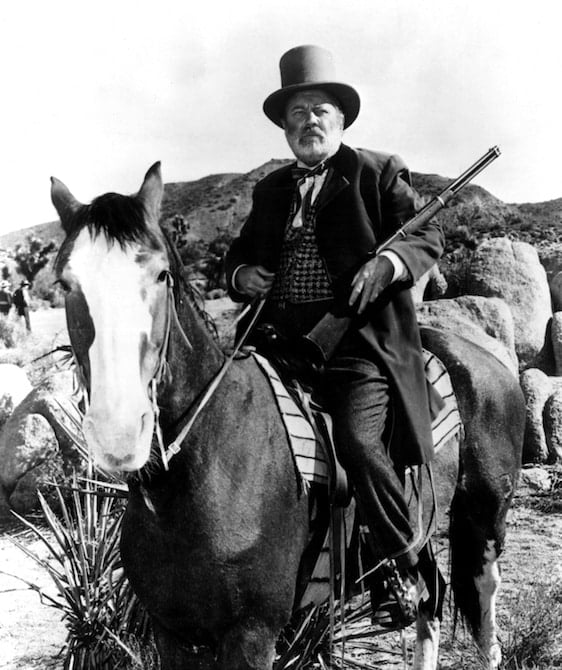 Edgar Buchanan is Roy Bean, a storekeeper in West Texas town Langtry, who, tired of the lawlessness around him, sets himself up as a judge and is determined to bring law and order to the area.
48. 'Shotgun Slade' (1959 to 1961)
By the end of the 1950s, you'd think writers and producers had exhausted pretty much every western idea, but the creatives behind this one decided to create a mystery set in the Old West. Scott Brady plays Slade, a private detective who is hired by different people to track down wrongdoers, recover stolen property, etc. Describes Western Clippings, "Slade was a Denver, CO, based detective on horseback who hired out his services to the government, Wells Fargo, insurance companies and private individuals. Slade (no first name ever mentioned) carried a specially designed double-barreled shotgun instead of a six-gun. The lower barrel fired a 12 gauge shotgun shell, while the upper one discharged a .32 caliber rifle bullet. Seventy-nine syndicated half-hour episodes aired over two seasons, beginning in October '59 and ending by June '61."
49. 'Tales of the Texas Rangers' (1955 to 1958)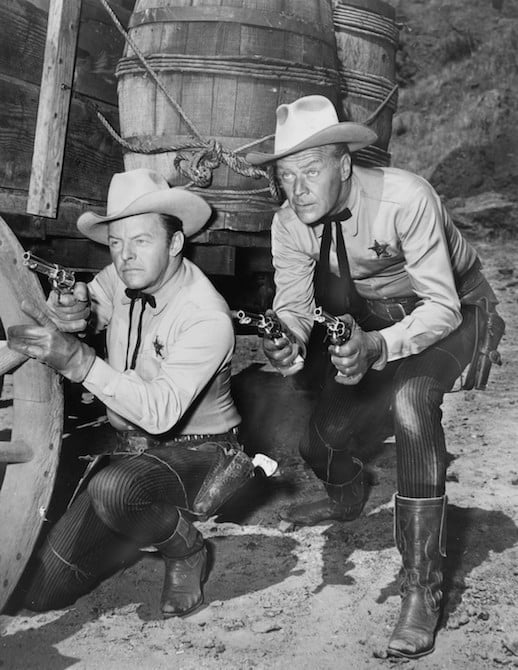 While on the surface it seems like just another TV Western of the time, the show would travel from the Old West to the present to tell different stories about the Rangers, though every story starred Willard Parker and Harry Lauter with their characters being set wherever the story was.
50. 'The Rebel' (1959 to 1961)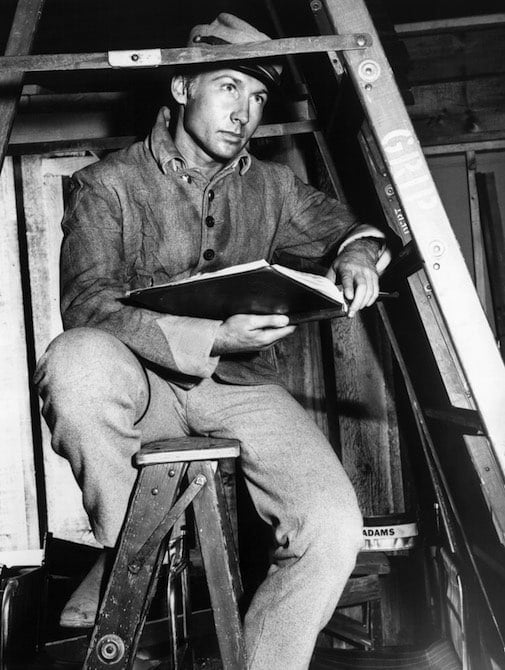 Producers Goodson-Todman, before they focused their energies on TV games shows, created this show starring Nick Adams as Confederate army veteran Johnny Yuma. He wants to be a writer and find some peace in the aftermath of the Civil War. To do so, he travels the West armed with a journal … and, of course, a revolver as well as his dead father's sawed-off double-barreled shotgun. Hey, he was looking for peace. It doesn't mean that anybody else was.
Here's another solid list of favorite westerns..
RELATED: 37 Behind-The-Scenes Facts About 'M*A*S*H' Revealed