Sundays are days to connect for many. On Sunday, July 10, 2022, while some people choose to connect at religious gatherings across the world or otherwise, Reese Witherspoon preferred to connect with her beautiful young daughter, Ava Phillippe. Both mother and her lookalike daughter could be seen in two stunning photos posted on the mother's Instagram page smiling for the camera and the daughter helping the mother out with her makeup.
Instagram is one of Reese's most active social media platforms, and she has a large following. On the aforementioned day, Reese seemed pleased to entertain her audience of over 28 million with two cool family-time pictures, evidenced by her caption to the post: "Love sharing sunsets with my girl *esp when she fixes my makeup."
Reese Posts her family-time pictures on Instagram
And her daughter, Ava Phillippe, whom she had with Ryan Philippe before she parted ways with him, inadvertently reveals a body art she just added to her growing collection of tattoos. The body art is an "Admit One" ticket and is drawn on the forearm of her right hand, with which she adjusts her mom's makeup in one of the photos.
Ava Elizabeth Philippe became one of her parents' two children together in 1999; this puts her age at 22 years as she is still a month and some days away from her 23rd birthday in September. However, despite her young age, she seemed to have picked up a lot from her grandma and mother.
During her recent live session on the popular online news outlet, PEOPLE, she revealed the extent of her lookalike mother's influence on her choices, including what she wears, and attributes her love for makeup to her grandma, who she claimed was the source of her "first memories with makeup." Equipped with the above knowledge, Ava's strong bond with her mother is no surprise.
Is Reese Witherspoon's daughter an actress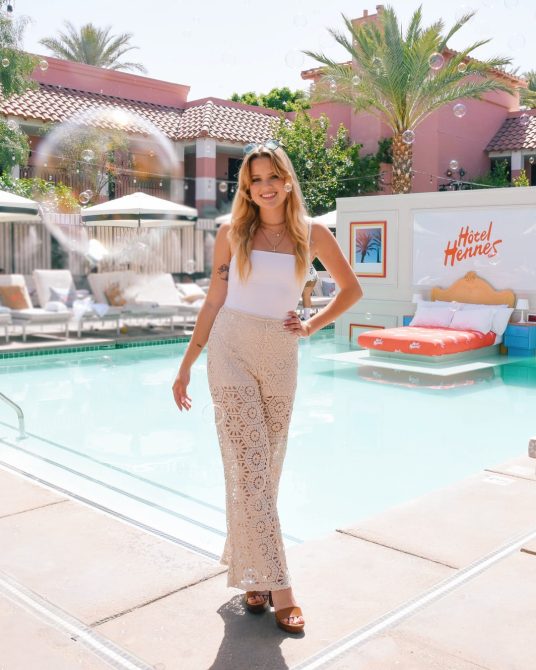 Ava Phillippe is an actress like her mother – perhaps she picked her interest in acting from her, too. She has also starred in some movies, and her popularity is climbing as rapidly as it could.
Though Reese Witherspoon's daughter's fame as an actress largely stems from appearing on Entertainment Tonight and Good Morning America, she has also featured in other movies such as The Insider (2017) and Extra (2017).
Reese Witherspoon in Little Fires Everywhere
Witherspoon was one of the actresses in the successful series Little Fires Everywhere. The highly-rated drama series is a screen adaption of a 2017 novel by author Celeste Ng which explores the lives of a picture-perfect family with an unpredictable mother, Elena Richardson.
Elena Richardson is married to Bill Richardson and mother of 4 teenagers. Many have inquired about the actress who played the role of Izzy (one of Elena's children) in Little Fires Everywhere. This role was played by Megan Stott, a relative newcomer in the movie industry. From her execution of the role, there is no doubt she understood her assignment clearly.