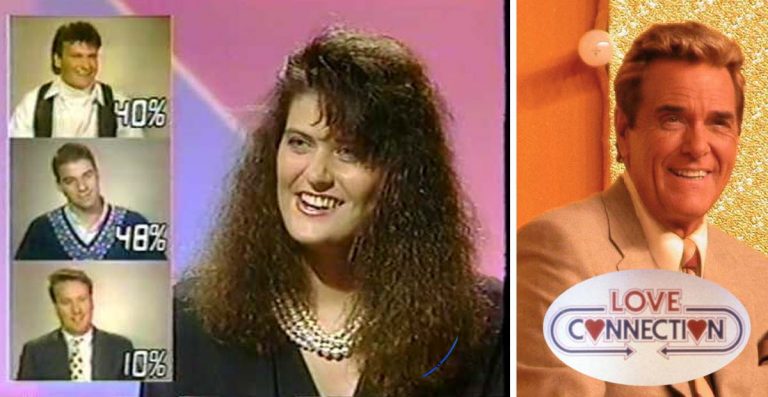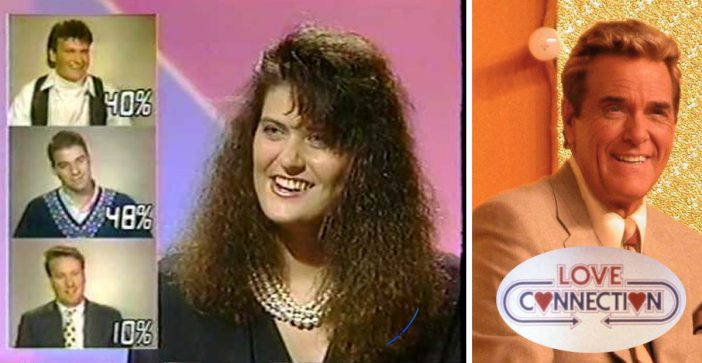 UPDATED 7/12/2022
Do you remember the dating show Love Connection? It ran from 1983 to1994 and focused on helping single men and ladies find a "love connection." Chuck Woolery, the original host of Wheel of Fortune, hosted the show, which was also rebooted in 2017 and featured Andy Cohen as the new host.
Here are a few things you may not know about the original Love Connection.
1. Inspiration for the series came from an ad
Love Connection was inspired by an advertisement for a video dating service. The creator, Eric Lieber, knew that there were many singles out there who may want to find "the one" on television. As Lieber put, "Everyone thinks of himself as a great judge of character and likes to put in two cents. There's a little yenta in all of us."
2. Contestants were given a PALIO score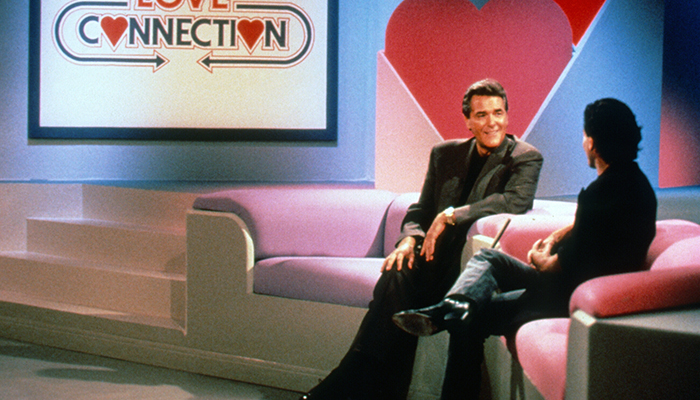 What is a PALIO score exactly? It stands for Personality, Appearance, Lifestyle, Intelligence, and Occupation. Staff members interviewed potential contestants and rated them on this score to decide if they were good for the show or not.
3. The first Love Connection baby was born in 1987
The first baby born from a Love Connection was named Zachary. His parents were John Schultz and Kathleen Van Diggelen. Their date actually didn't end up airing on television, but they got married on an episode of Hollywood Squares. Do you remember that episode?
4. The show actually led to many marriages
Like the couple who had the first Love Connection baby, there were 29 other marriages, eight engagements and 15 children that happened because of the show. How crazy is that?
5. Lou Martini Jr. (Louis Azzara) was on the show before he was on The Sopranos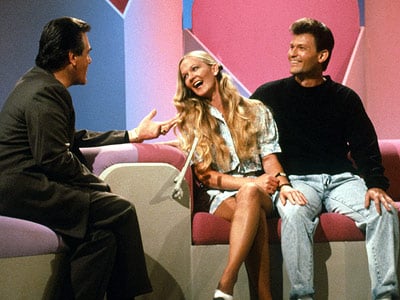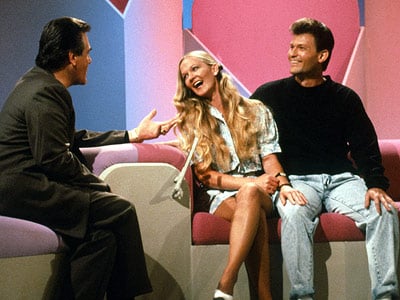 He was a contestant on the show in the late '80s. He and his date, Angela, hit it off, but never committed to anything long-term, because he went on to a career in acting He played Anthony Infante, Johnny Sack's brother-in-law, on The Sopranos.
Did you ever watch Love Connection? Do you remember any of the couples? If you enjoyed this article, please SHARE it with a friend who never missed an episode of Love Connection!