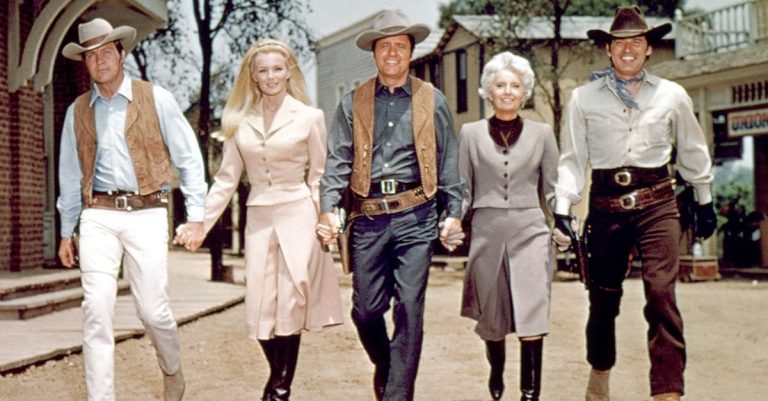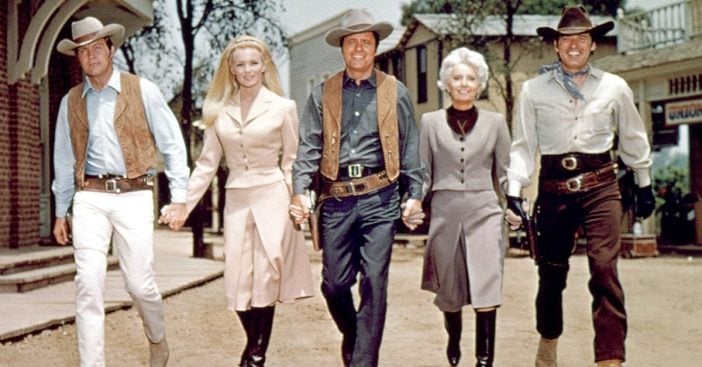 UPDATED 7/26/2023
Fame is a strange thing in that you can spend a lifetime achieving it, yet following a certain number of years after you're gone, the audience tends to forget. But at the same time, there are actors who are cut down at a young age who somehow manages to remain a part of the public consciousness. You can certainly find that with martial arts expert Bruce Lee, who died in 1973 at age 32; Bill Bixby, star of My Favorite Martian, The Courtship of Eddie's Father and The Incredible Hulk, whose life ended at age 59 in 1993; and Richard Long of The Big Valley (one of the great classic TV Westerns) and Nanny and the Professor, who suffered a fatal heart attack in 1974 at age 59.
Early on, Long had enjoyed a fruitful film acting career, which was derailed when he was drafted into the Korean War. Upon returning home, he found that things had changed and he had to turn to television, where he would consistently find work as a frequent guest star and in leading roles in no less than five shows. Of them, his most popular was the TV Western, The Big Valley, which ran from the mid to late 1960s.
The medium was something that he clearly enjoyed, enthusing in 1966, "Even if we compromise with the clock in television, it's fantastic to me that the level of television is as high as it is. Four years as a freelance actor was the most rewarding experience I've ever had. I had a chance to play all kinds of roles that helped me grow as an actor. You can spend a whole year just making pilots, but I thought The Big Valley had everything if it could crystalize into a style, which it did."
His Acting Career Was Accidental
Born December 17, 1927, in Chicago, Illinois, Long hadn't planned on becoming an actor, only taking a senior drama class at Hollywood High School to fulfill a necessary credit for an English department requirement. As reported by The Berkshire Eagle of Pittsfield, Massachusetts in October 1965, "Then came one of those fortunate coincidences which so frequently influence the film fates. One rainy afternoon two young ladies, classmates of Long's at Hollywood High, missed the school bus home and were rescued from a sudden cloudburst by a passing motorist who just happened to be Jack Murton, casting director at International Studios. When Murton casually inquired what was new on the school's drama schedule, the girls told him Louisiana Susie was in rehearsal. They enthused about senior drama student Richard Long. Murton gave them his card with the suggestion that Long phone him at the studio. Long thought the whole thing was a hoax. A week passed and he didn't call. When the girls discovered this, they were horrified."
Long himself picked up the scenario, reflecting, "One gave me a dime and they both pushed me into a phone booth and then and there I called Murton." And that phone call led to a film contract and his solid early film career.
His Heartbreaking First Marriage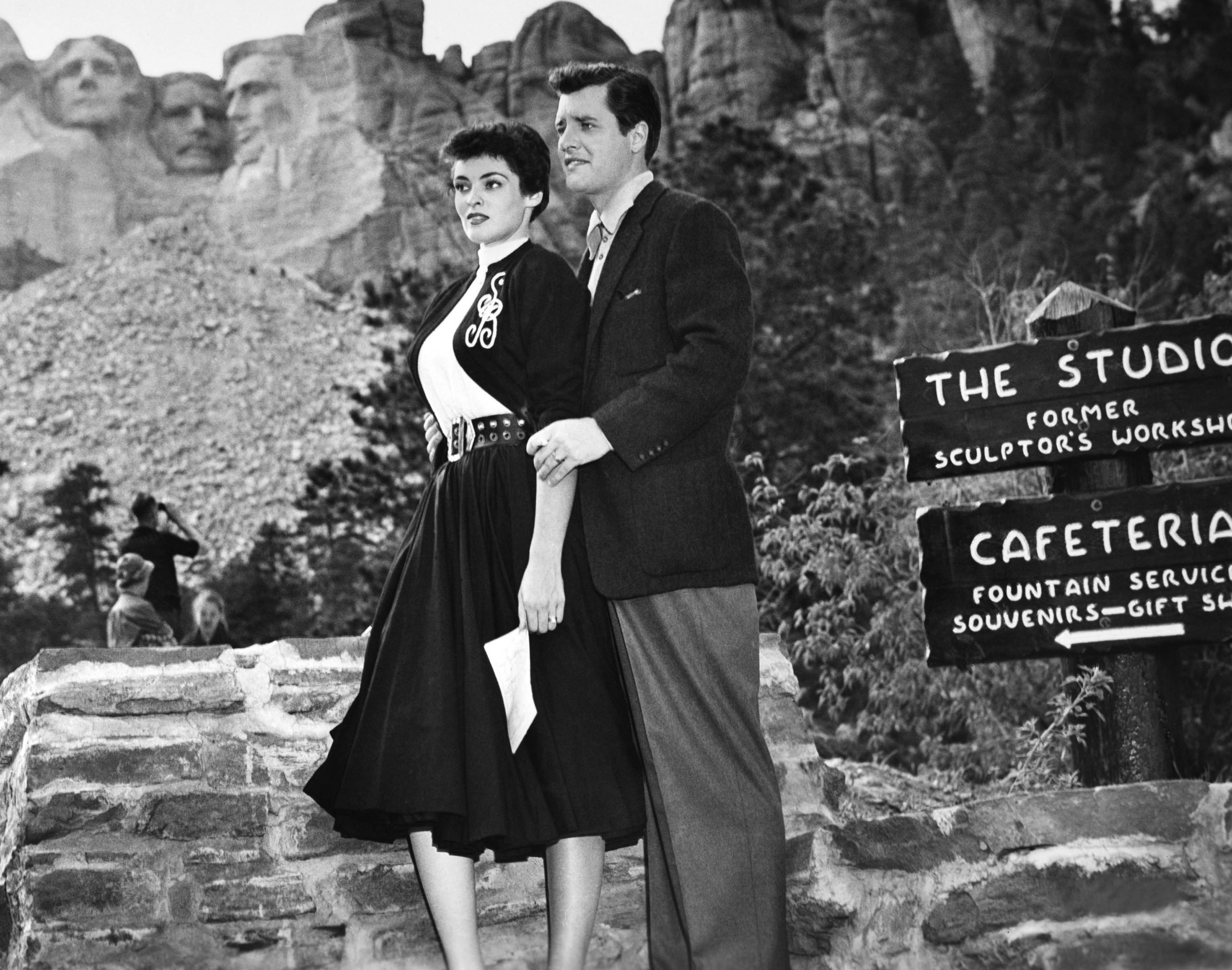 In 1952 the newspapers reported that Long had become engaged to a woman named Mary Briggs, but there was never another mention. Instead, there came word that he had gotten involved with the second cousin of Lucille Ball, actress Suzan Ball. In 1953, the couple had decided to get married, but her doctors discovered cancerous tumors in her legs. Nonetheless, they did get married on April 11, 1954, though a year later the New York Daily News detailed, "When Suzan Ball lost her right leg to cancer early last year, her courage touched the hearts of all who learned of her tragic fate. Suzan married actor Richard Long and walked down the aisle, as she had vowed she would, on an artificial limb."
Although doctors had believed that the leg amputation had rid Suzan of cancer, the disease came back with a fury, infecting her lungs. Long and the doctors kept news of what was really going on from her for as long as possible — "camouflaging" the symptoms as a different illness — but she eventually had to be told. He reflected to the press, "It's a strange disease. It can be going on in your body without you knowing it. Unless it touches a nerve, there is no pain or discomfort." She would die on April 5, 1955, one day after she and Richard celebrated their first wedding anniversary. She was only 21.
Impressive Early Roles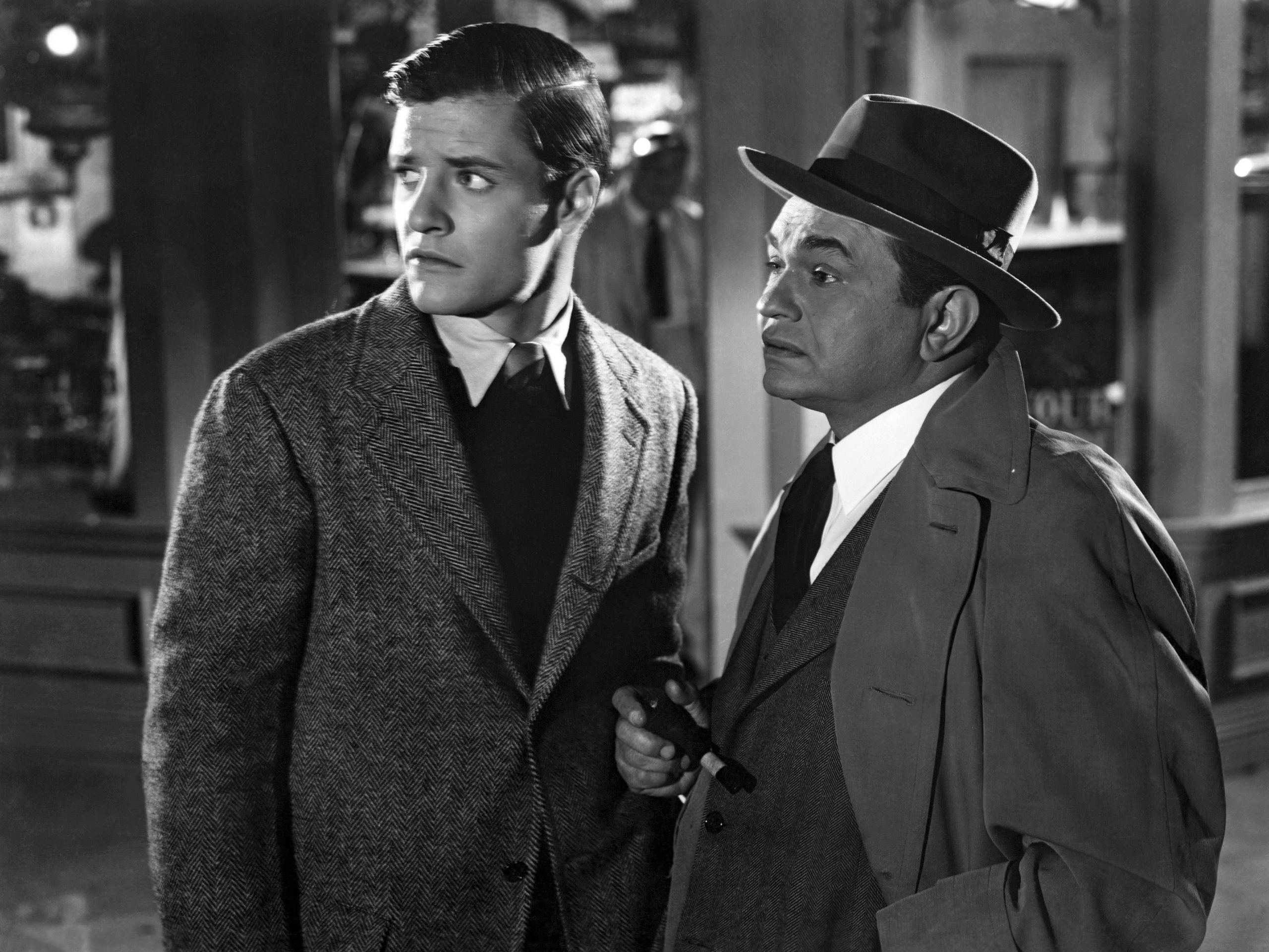 Following Jack Murton's discovery of him, Long found himself on a Hollywood soundstage filming his first movie, Tomorrow is Forever (1946), and acting Orson Welles and Claudette Colbert as his parents. Welles came away from the experience so impressed that he used the actor in The Stranger, which was released that same year. This was followed by Working with Lew Ayres and Olivia de Havilland in The Dark Mirror and, in 1953, with his future The Big Valley co-star Barbara Stanwyck in All I Desire.
Drafted!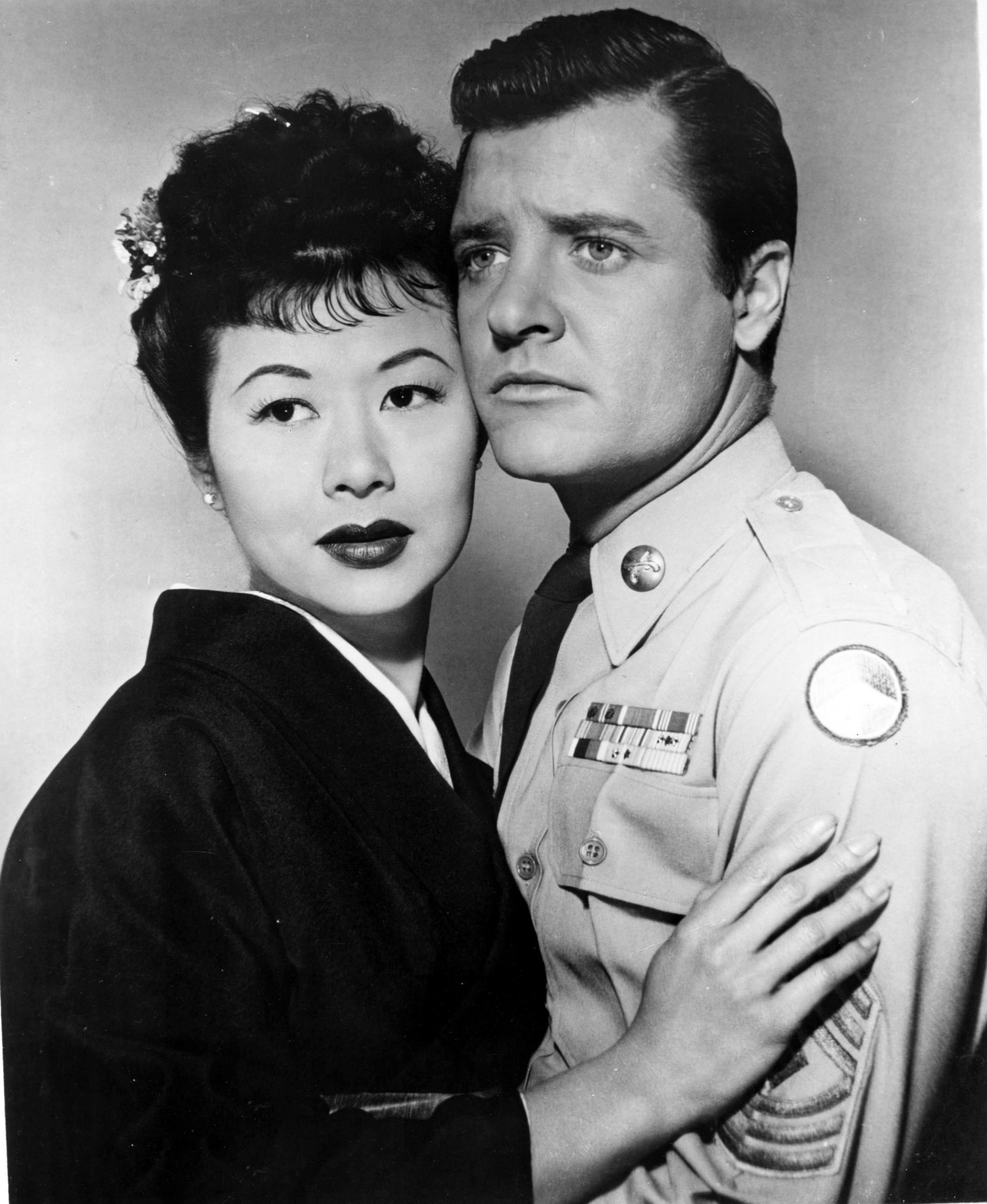 Like many other actors (particularly during World War II), Richard found his film career sidelined by being drafted, in his case to fight in the Korean War. According to media reports of the time, he was in the service for two years before being honorably discharged, and during that time he achieved the rank of private first class. He was actually sent to Tokyo, where he worked in "Special Services," which was designed as entertainment for the troops. As part of that, he worked as a disc jockey and a radio actor, with resulting programs being sent out to his fellow soldiers.
His Acting Career Changed
 Although Long was able to move right back into acting again upon his return to the United States, things were different than they had been before. Work was there, with his making a dozen films between 1952 and 1964 (including the horror classic The House on Haunted Hill), but he never really had the sort of success that seemed to have come to him so effortlessly early on. But he didn't complain, telling the Freeport Journal-Standard, "I've never been a big star, but I'm grateful that I've been acting for 22 years and I've always made good money without having the awesome responsibility of stardom."
Television Opens Up to Him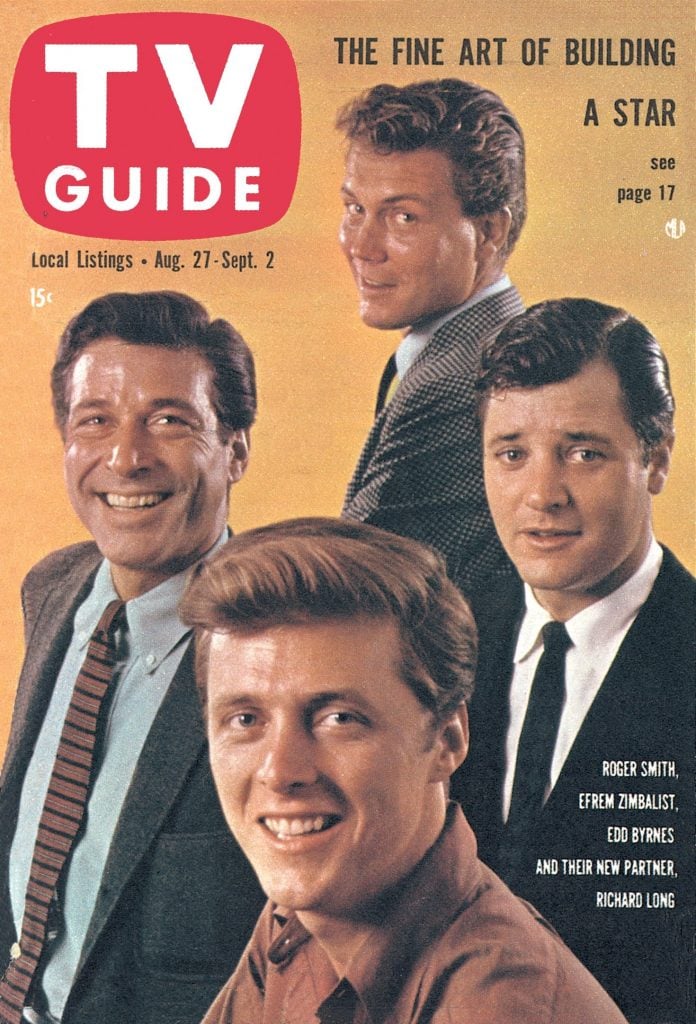 Long was pleased to find that whereas the film roles may not have been as plentiful or as quality-based as they had previously been, television was certainly offering up new opportunities. And like many others, he worked his way through anthology shows like The United States Steel Hour and The Twilight Zone, and guest-starred on episodics such as Have Gun, Will Travel and Wagon Train. Additionally, he starred in the private detective series Bourbon Street Beat, which ran from 1959 to 1960 and then, in what was a first, brought Rex over to a different private eye series, 77 Sunset Strip for that show's 1960 to 1961 season.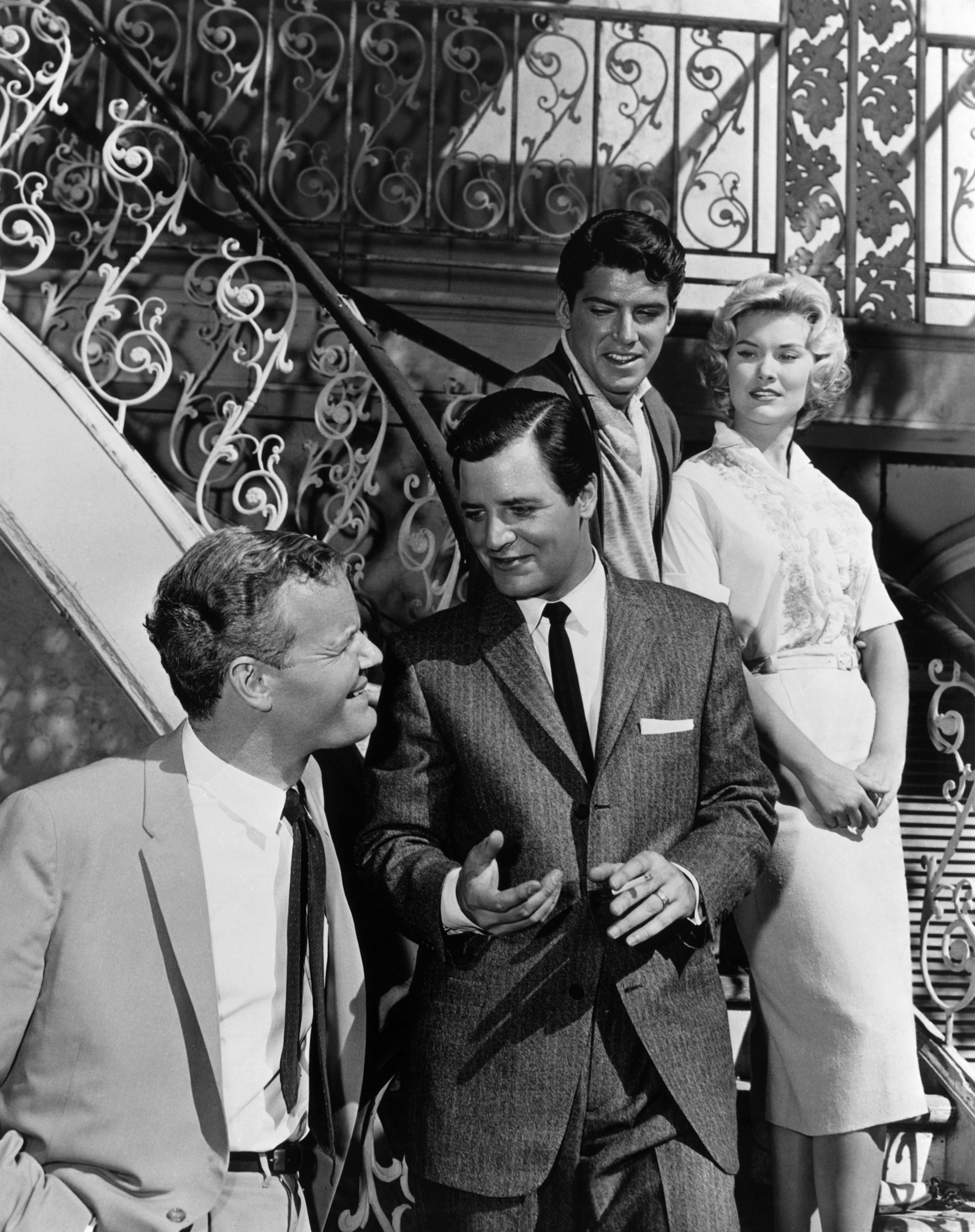 By the time he'd retired the detective, he was ready to do the same thing to the idea of series television. "Show me an actor who expresses increasing enthusiasm for his series, and I'll show you a man who isn't an actor," he said in 1962. "Not just the stars, but the featured players, too, find the sameness of their roles irritating after a while. I'm content with playing diverse roles."
Three years later, he also offered his views on "arteests," saying, "So-called artists — all nonsense. Brando deserved stardom, but he ushered in the era of moody young men, terribly immature. Method actors? It is idiotic to suggest that the theater should become therapeutic relief for the socially dangerous. Actors certainly aren't robots, either. Every one usually has his own concept; obviously, we all see things different at times, but normally it is a communion of ideas that creates to the best advantage."
His Volatile Second Marriage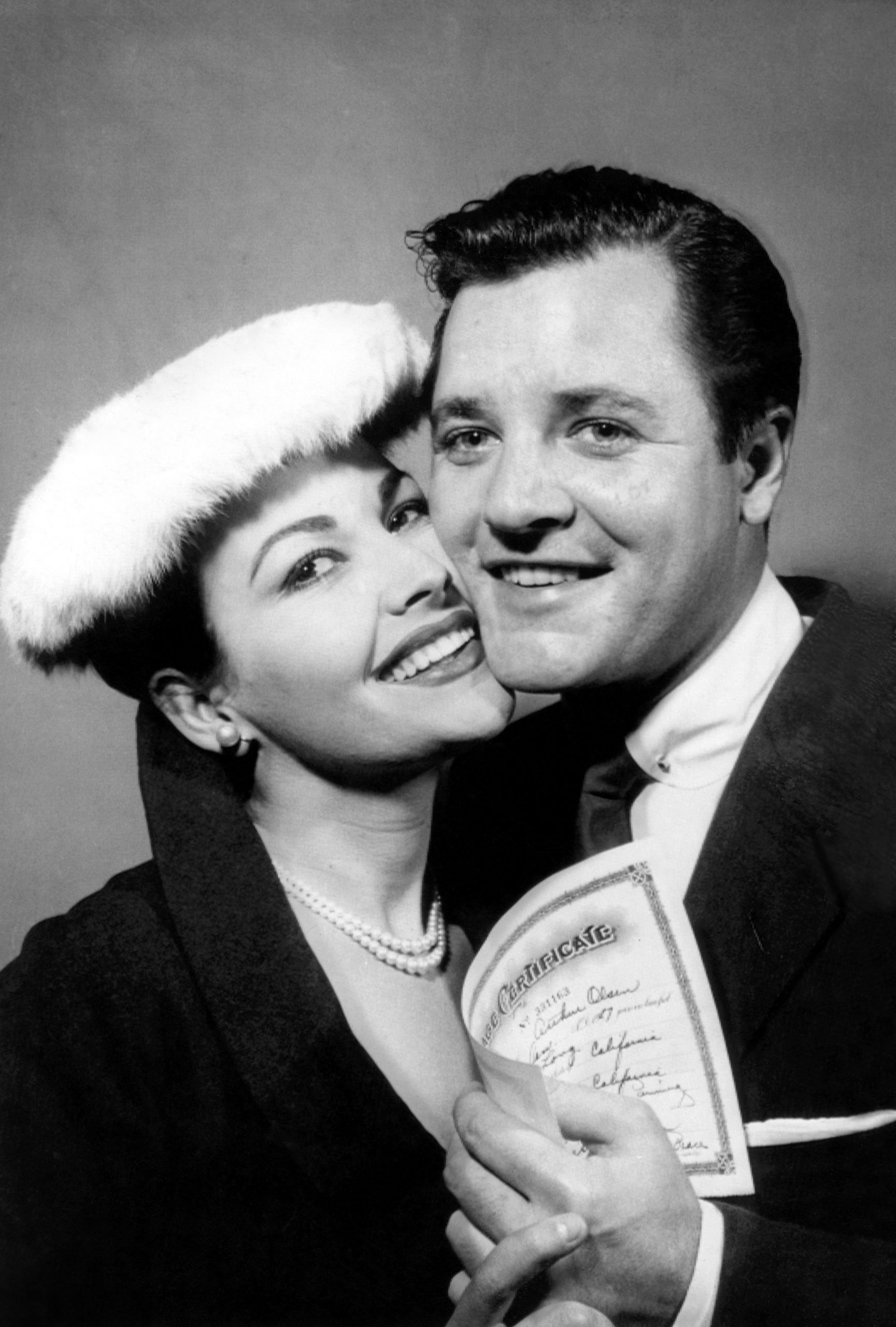 As romantic in many ways that Long's first marriage to Suzan Ball sounds, that's how explosive his second was to actress/model Mara Corday. The two of them walked down the aisle just two years after Suzan's death. Their marriage was a veritable rollercoaster ride with passion — both good and bad — driving their relationship. That was nicely captured in a 1961 newspaper item that reported on the actor being hospitalized with heart issues. At the time, Corday was in the midst of suing him for divorce, the two of them due in court that same day, and she swore there would be no reconciliation. Flash forward to April, and Long was getting out of jail, having been charged a few days earlier with kicking, beating, and attempting to strangle her.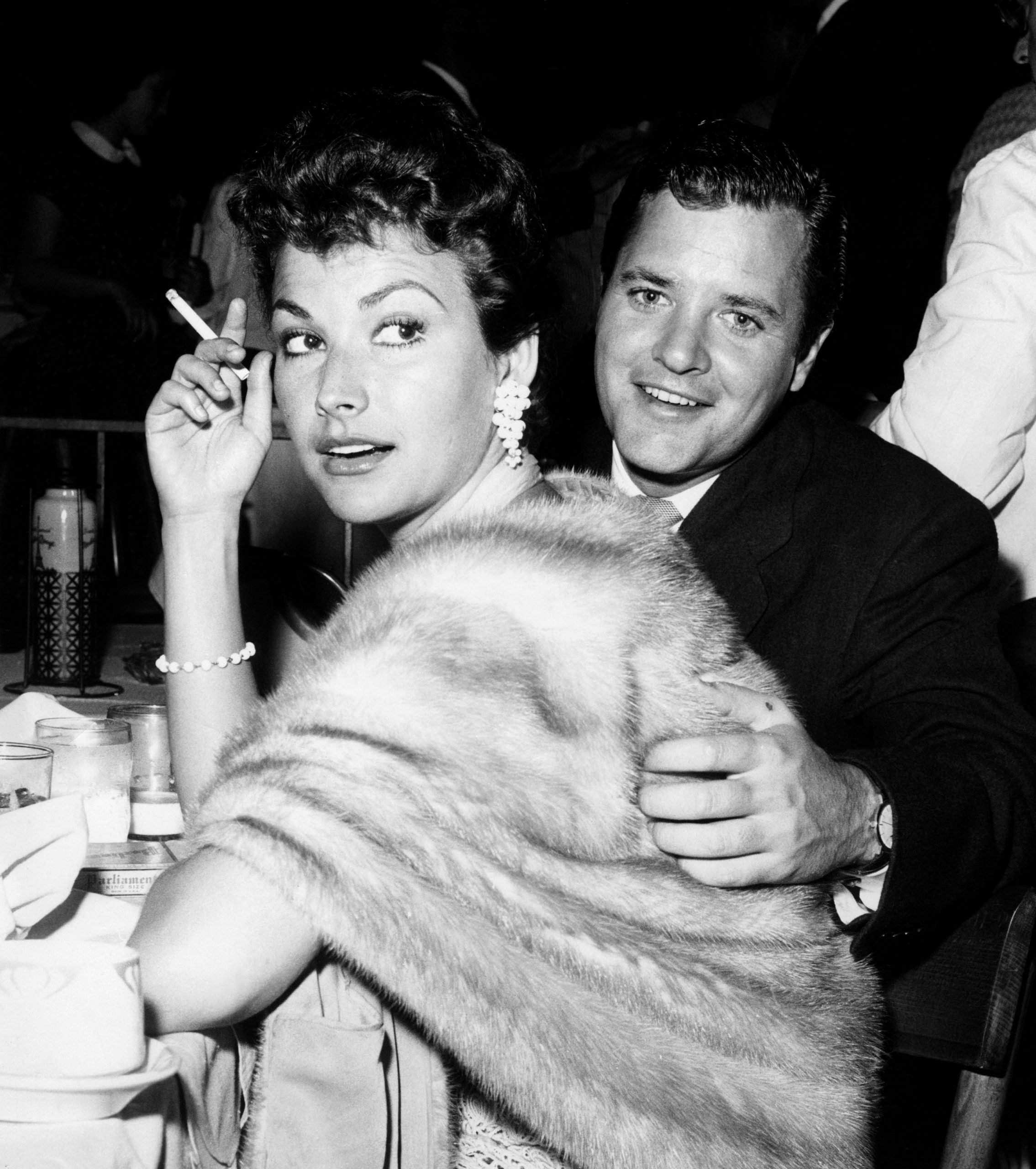 While speaking to westernclippings.com, Corday offered up her view of this dysfunctional relationship: "Richard Long was an enigma. I divorced him 10 times the first year of our marriage, getting a lawyer and everything … and 13 times the second year. He'd plead — literally on his hands and knees — 'Please forgive me, I don't know why I did it, give me another chance.' I loved him and I am still in love with him—all these years after his death."
Welcome to 'The Big Valley'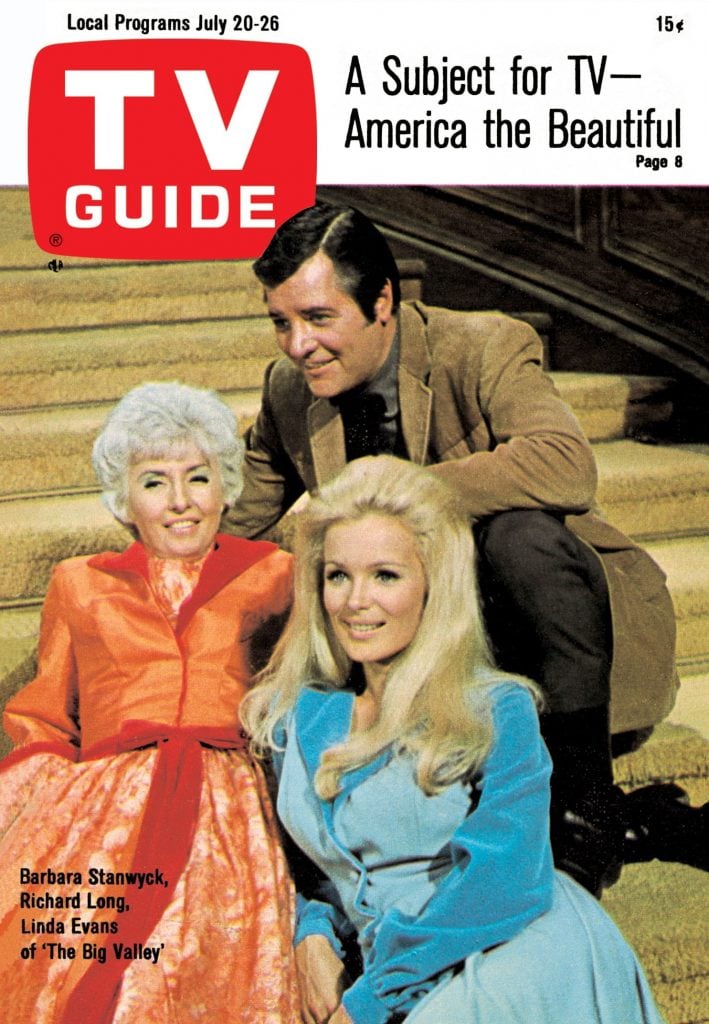 Here's our entire cast review: 🙂
Long's next television series was 1965 to 1969's The Big Valley, the Western that saw him playing attorney Jarrod Barkley, the eldest son of Victoria Barkley (Barbara Stanwyck), with his siblings Heath (Lee Majors), Nick (Peter Breck), and Audra (Linda Evans). The dramatic storylines center around the Barkleys, one of the richest families in Stockton, California.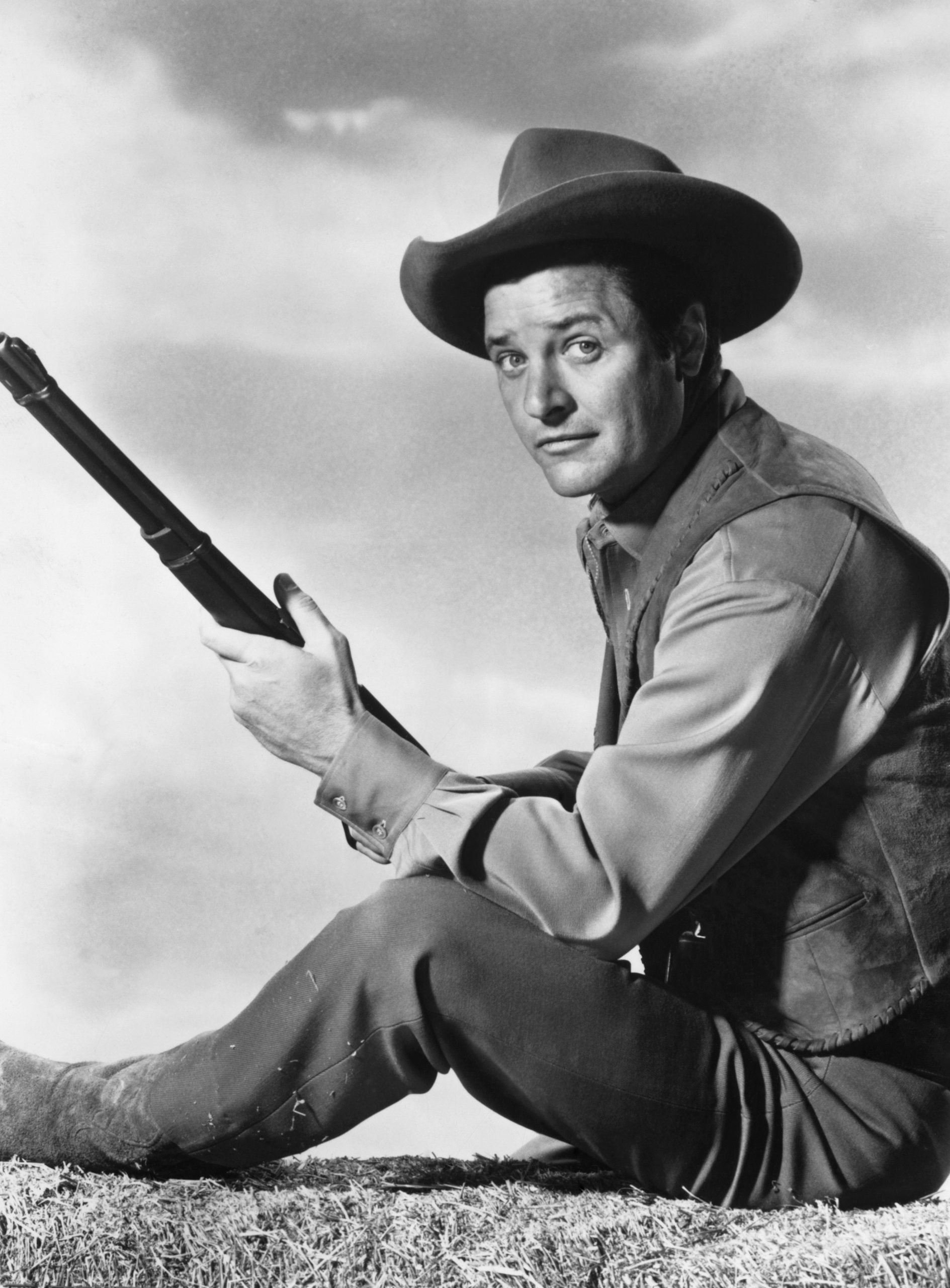 In the middle of the first season, Long spoke to The Times Argus of Barre, Vermont, reflecting, "Going into any new series is like taking your money to Las Vegas. When I first read the script they sent me, I figured this one would sell. I was the first actor signed. The characters were already distinct and, I hoped, strong. Barbara actually owned the property for years, but had to let it go. Naturally the producers approached her first, but nothing had been settled. I knew, though, it would have to be somebody of her stature for Victoria, so I wasn't worried. I'd worked with her in a picture about ten years [earlier]. We got along fine."
As to why the show was connecting with the audience at the time, he suggested, "Part of the attraction of the series is that we are as a family, not always right. We just do the best we can under the circumstances. No superheroes, just human beings. And that's what people identify with."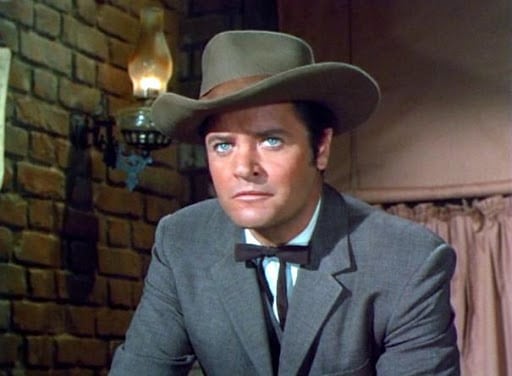 Amusingly, he came to realize that he wasn't a good judge of what would or wouldn't make a successful TV show, as he told The Berkshire Eagle: "I read an outline of a suggested series called The Fugitive and said it couldn't possibly run more than 13 weeks, because it lacked suspense. The viewer knew the fugitive always had to show up a week later for another show. Well, you know what has happened. I saw another show the night it first hit the air and predicted dire consequences — but Beverly Hillbillies went right on anyway. On the other hand, I thoroughly enjoyed two other programs — Espionage and The Rogues. They're both off the air."
'Nanny and the Professor'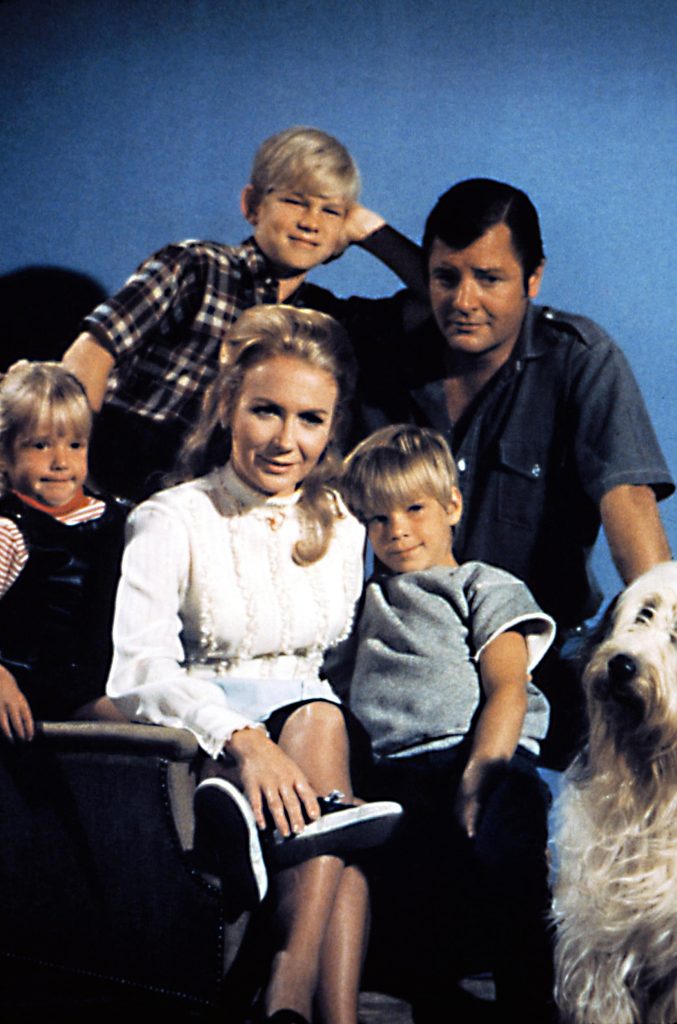 An actor who always recognized the security of a steady gig, even as The Big Valley was winding down, Long was gearing up for his next series, Nanny and the Professor. Running from 1970 to 1971, the show saw him cast as widower Professor Harold Everett, father to three children: David Doremus Hal, Trent Lehman's Butch and Kim Richards' Prudence (Kim, by the way, would grow up to become one of the stars of the reality show The Real Housewives of Beverly Hills). And then there's Juliet Mills as Phoebe Figalilly, preferring to be called "Nanny," who, in the grand tradition of Mary Poppins, arrives on the scene to help the professor take care of his kids. Also like Mary, there's something a little bit … different and magical about Nanny.
Admitted Long at the time, "I wasn't eager to jump right back into television. I'd only been off the tube for a half-season and I wasn't sure the public could stand it. But the show is an interesting combination of magic and logic, of fantasy and reality."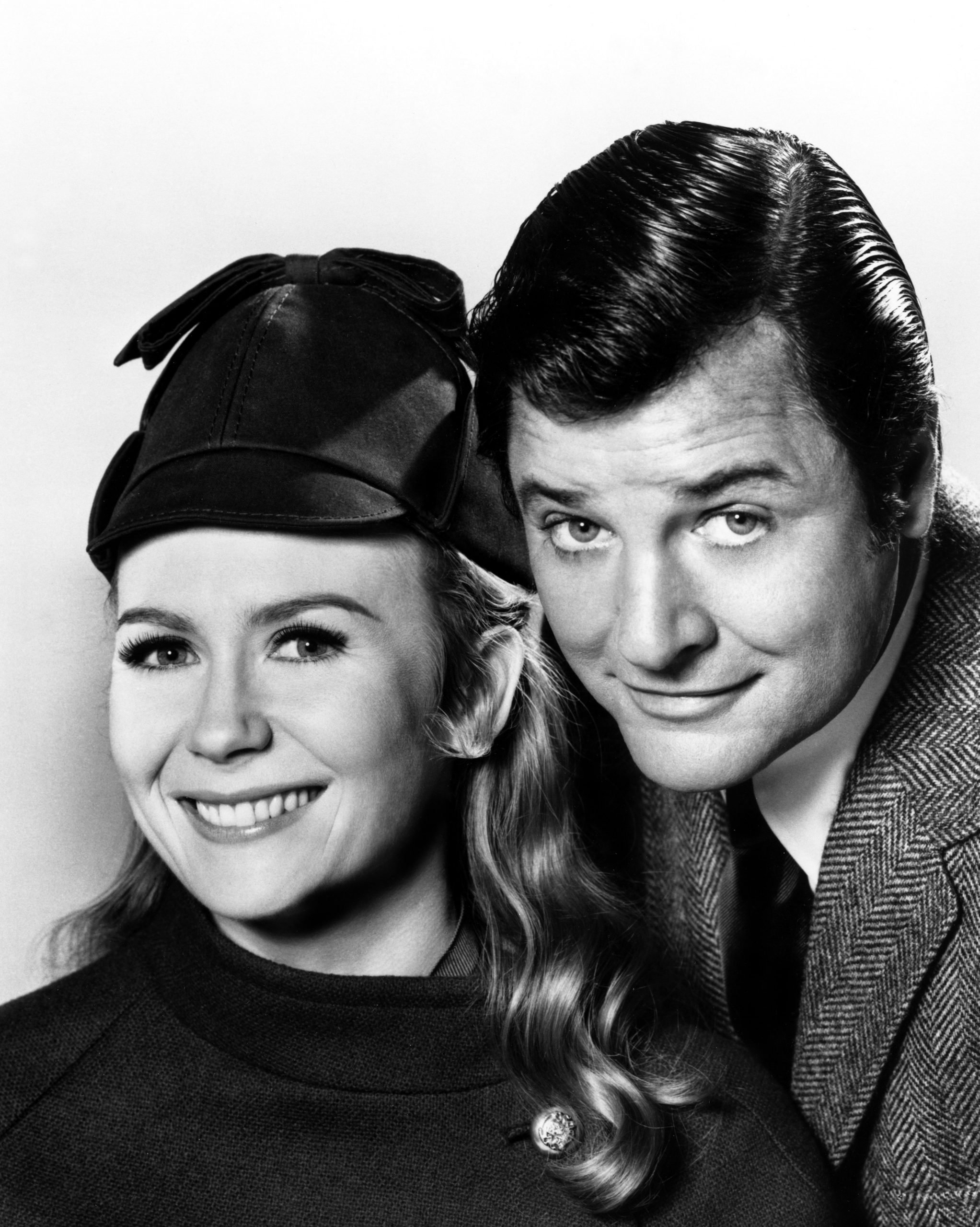 The actor would reprise the role of Professor Everett, vocally, in a pair of animated TV movies: Nanny and the Professor (1972) and Nanny and the Professor and the Phantom of the Circus (1973).
'Thicker Than Water'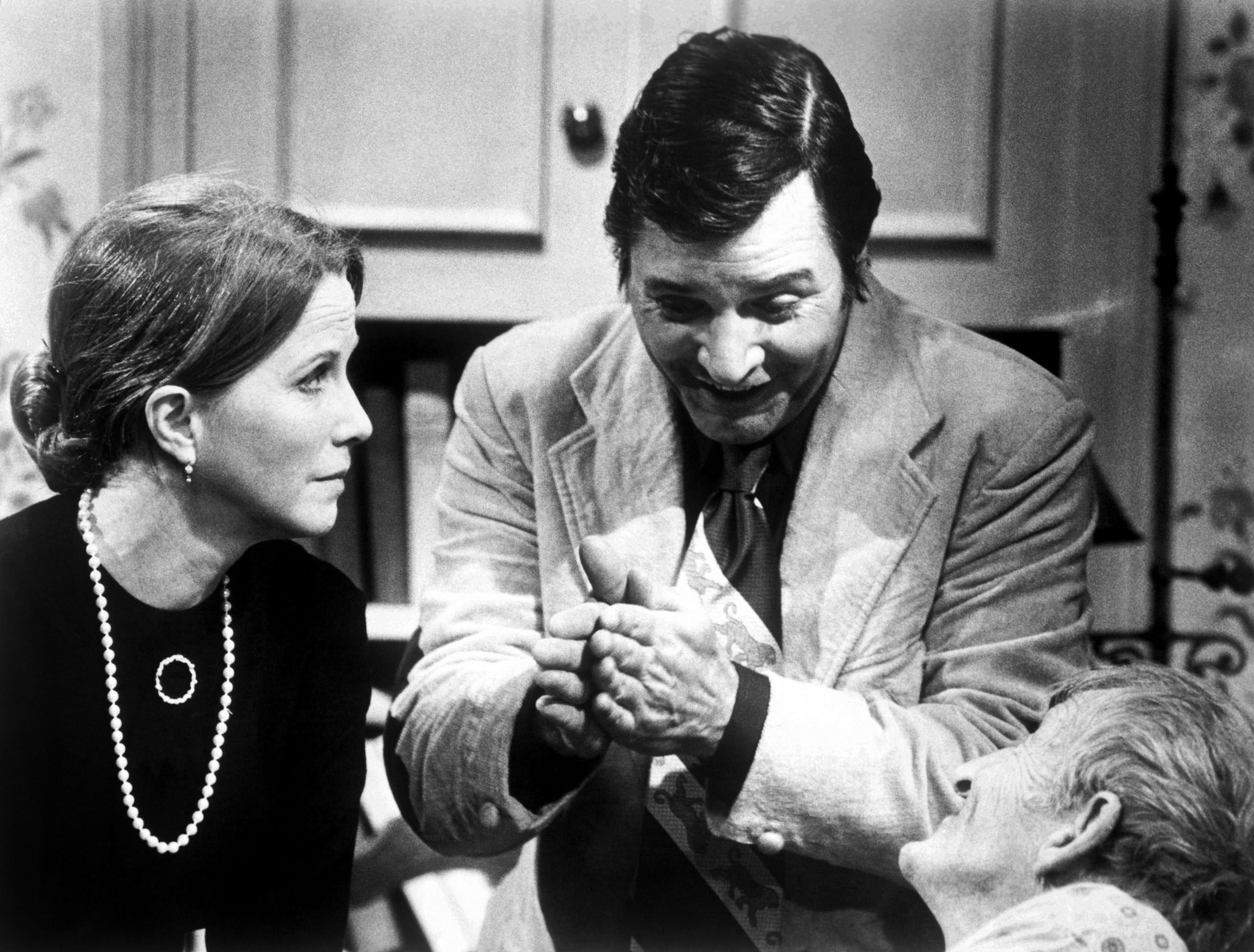 Based on the British show Nearest and Dearest, Long's final television series saw him co-starring with Julie Harris in the 1973 series Thicker Than Water, which only lasted nine episodes. In the show, they play siblings Ernie and Nellie Paine, who must put the differences between them aside and run the Paine's Pure Pickles pickle factory if they hope to receive their father Jonas' $75,000 inheritance. Of his character, Long explained that Ernie is a "ne'er do-well with no affinity for responsibility. Julie Harris and I star as bickering brother and sister with clashingly opposing lifestyles. We're forced to live at home together and run our ailing dad's pickle factory strictly for the money in his will."
A highlight of the show to him was the opportunity to work with Harris, who had been a guest star on The Big Valley. "I'm delighted," he enthused. "She's a great performer with a meticulous sense of timing that is so all-important in comedy."
The other positive was the fact that the show was taped in front of a studio audience. "A live audience," he shared, "is better for comedy performances and I'm sure any actor doing comedy would prefer it to film when it is physically possible."
His Final Roles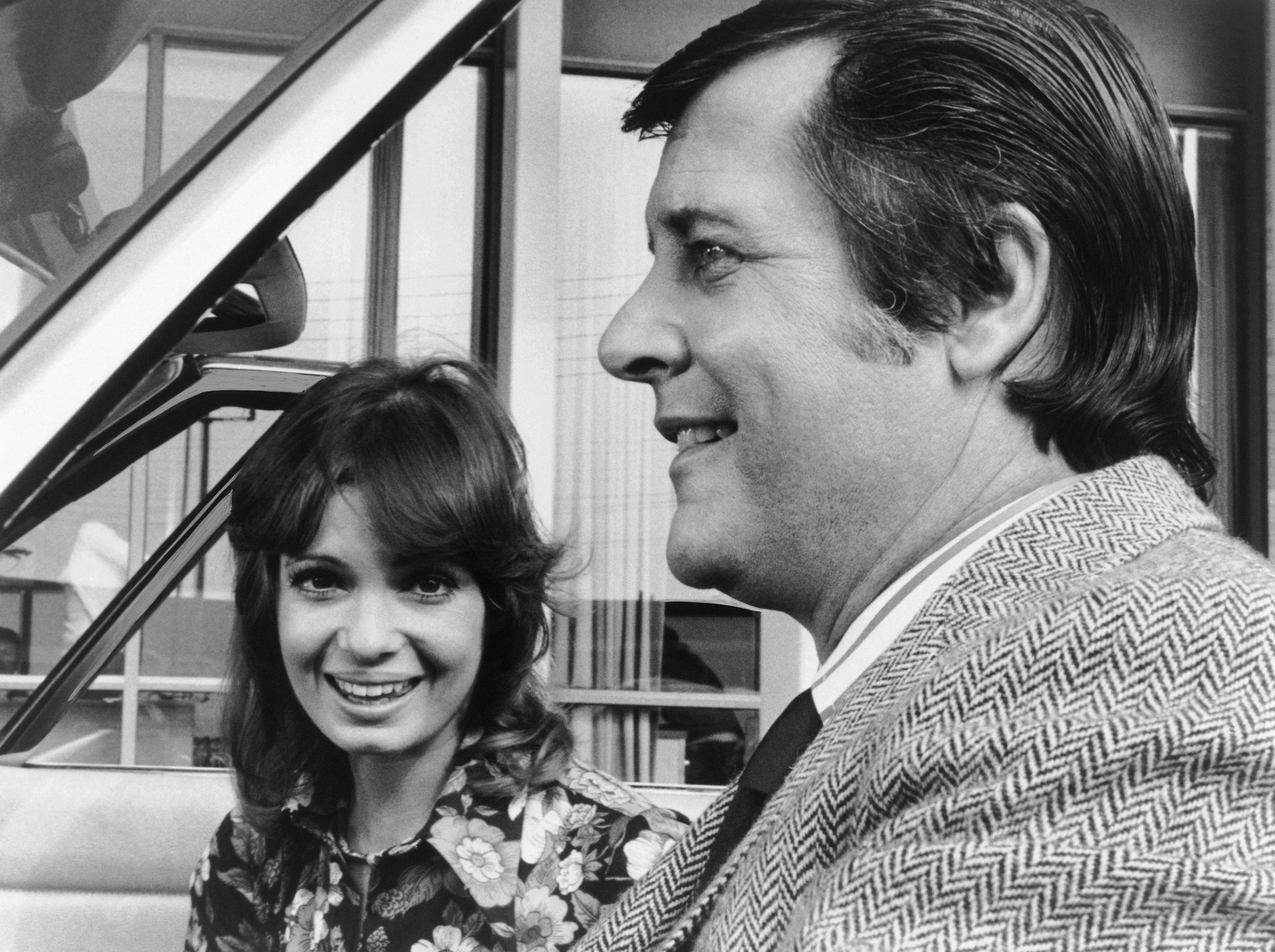 Long's final two roles were in a pair of 1974 TV movies. In The Girl Who Came Gift-Wrapped, Karen Valentine (from Room 222) is Sandy Brown, a woman — as the title suggests — who is sent as a present to magazine publisher Michael Green (Long). Also starring is Tom Bosley (Howard Cunningham on Happy Days) and Farrah Fawcett (just a couple of years before she became a superstar with Charlie's Angels).
Of working with him, Valentine enthused, "I was a huge Big Valley fan and had many questions about him and his career. He was extremely patient and generous to indulge me. He was not only a lovely actor, he was also very classy, a gentleman, easy going, quite handsome and totally professional. I liked him very much. It was such a shock that he died so young."
His last acting role was Death Cruise, which cast him alongside Edward Albert, Kate Jackson and Celeste Holm and is about the winners of a luxury ocean cruise who start dying one-by-one, and come to the conclusion that the contest was a means of launching a deadly game of cat and mouse between them and … someone.
The End Comes Too Soon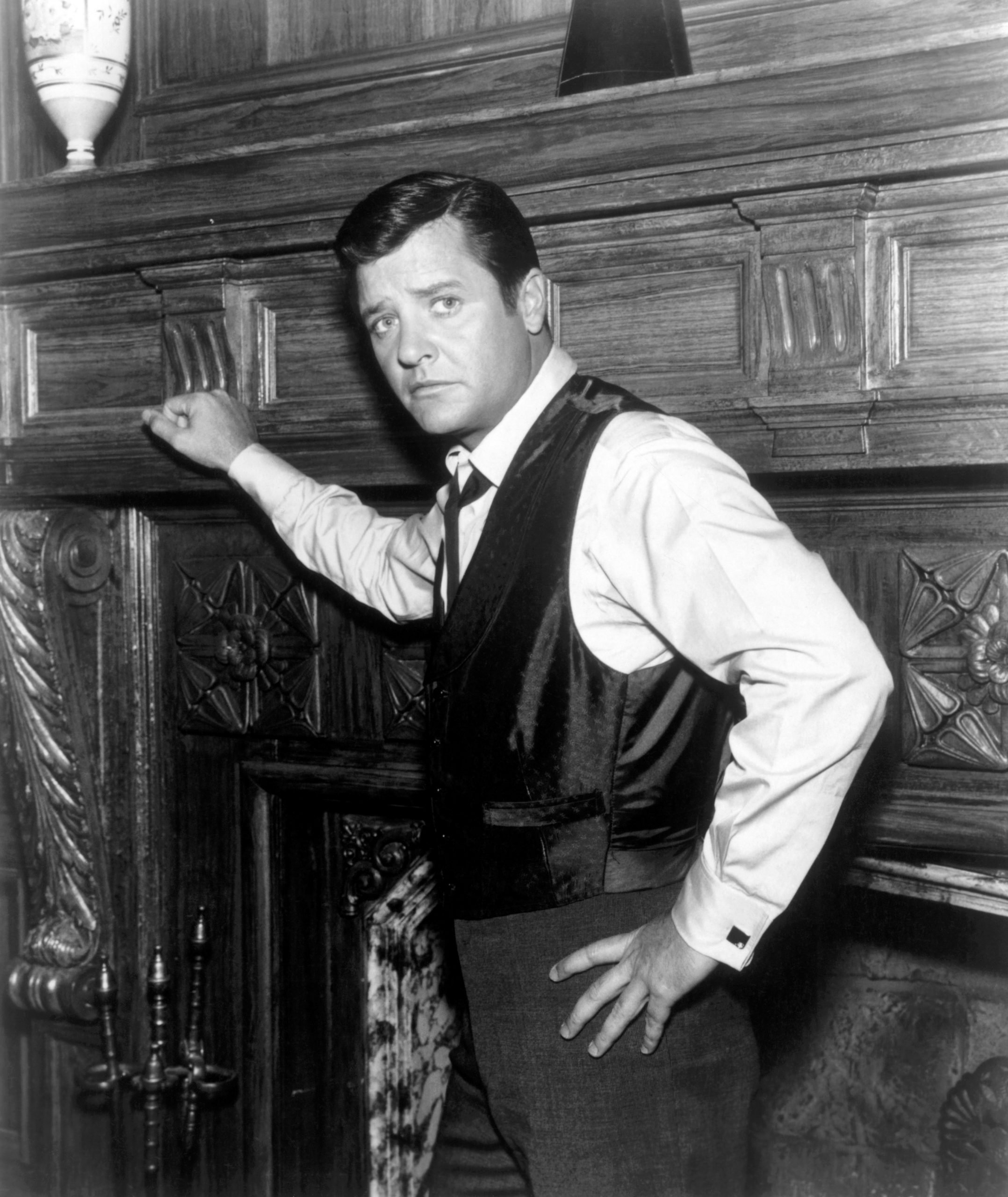 When he was a young man, Long had contracted pneumonia, which was so severe that it actually damaged his heart. This resulted in issues that plagued him throughout his life, beginning with a first heart attack in 1961, the situation being heightened due to his heavy smoking and drinking. In late 1974 he spent a month in a Los Angeles hospital, suffering a fatal heart attack on December 21, four days after he had turned 47. He was survived by wife Mara Corday and three children.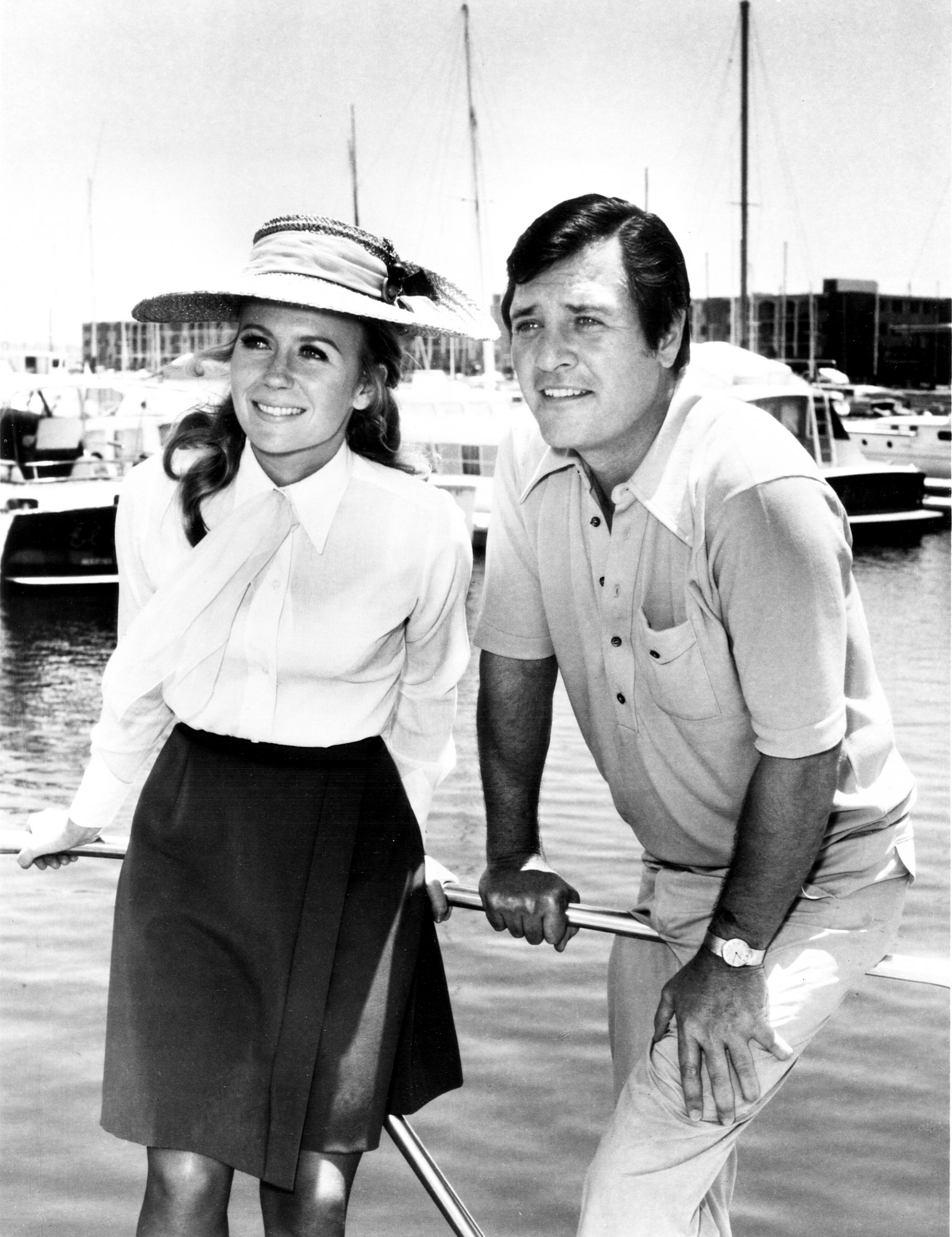 Long's Nanny and the Professor co-star Juliet Mills points out that a major contributor to the situation was the fact that the actor simply refused to take care of himself. "He just drank and smoked," she says. "He had 15 cups of coffee a day and cocktails started at six. I remember when we were doing the last shot of the day, always at 5:30, Richard would be saying, 'Uh, the ice is melting. Come on.' He burned the candle at both ends and knew that he had a problem, but he said to me, 'I want to live the way I want to live. I don't want to be treated like an invalid.' I don't know if he really thought all of that was going to end his life as soon as it did, but he was a happy guy, lived a great life and he was full of life. It was a very great shock when he died."