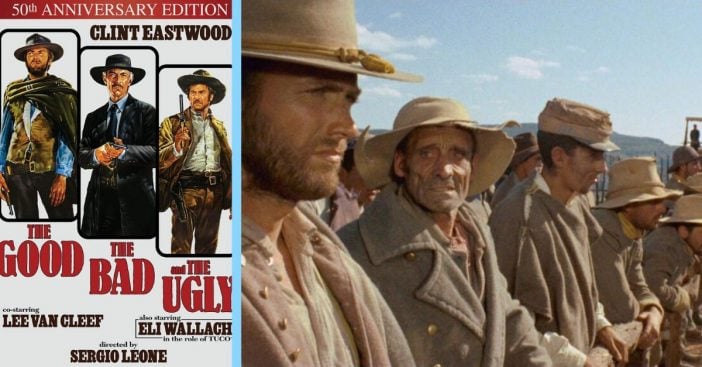 Many movies follow certain trends at the time. Sometimes viewers crave a particular genre. Other times, they want someone to present a message consistent with their own impassioned feelings. Meanwhile, there are movies that do this and more. The Spaghetti Western film The Good, the Bad, and the Ugly, starring Clint Eastwood (who got his Westerns start on TV in Rawhide) is an example of movies as an entertaining art.
A devoted cast, atmospheric scenery, and a remarkable soundtrack make this movie stand out against others. Not only did it keep viewers hooked but it also redefined the western genre they thought they wanted. The Good, the Bad, and the Ugly set a new bar, combining gripping tension with tasteful composition. This film proves that movies can accomplish multiple things at once with great success. Hear about how each contributed to this film's success and learn some new fun facts below.
It takes a devoted crew to get everything right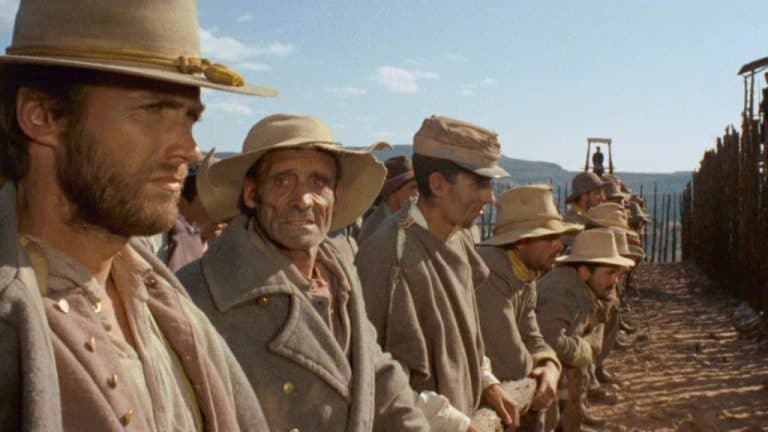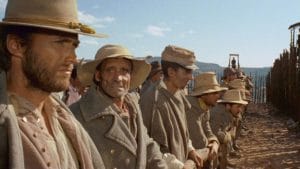 Director Sergio Leone went into The Good, the Bad, and the Ugly with an important mindset. He was not thinking about creating a sequel. Instead, he focused on delivering a successful, comprehensive condemnation of war and violence. Thinking this way helped in the long run, because it shaped how everything else was approached. Supporting this mission were screenwriters Luciano Vincenzoni and Age & Scarpelli.
RELATED: Ten Interesting Facts About The Classic Western 'Gunsmoke'
Leone took his history lessons – and the lessons often forgotten – and used it as motivation. "I had read somewhere that 120,000 people died in Southern camps such as Andersonville. I was not ignorant of the fact that there were camps in the North. You always get to hear about the shameful behavior of the losers, never the winners," he explained. Leone wanted a good cast and crew around him to realize his vision. That's why, though it frustrated him, he yielded to Clint Eastwood's demands for high financial compensation. Eastwood netted $250,000 plus 10% of profits from the North American market.
The Good, the Bad, and the Ugly showed Spaghetti Western films at their good, better, best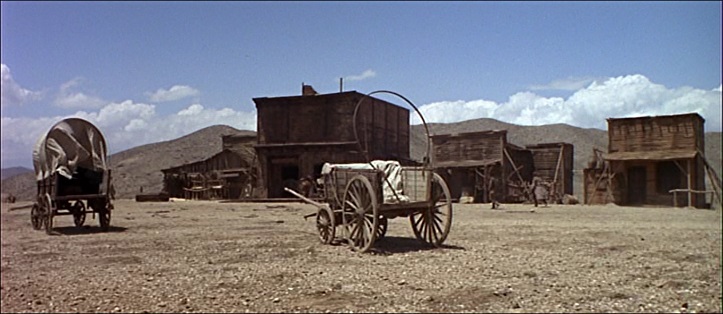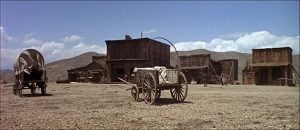 A movie can only truly draw viewers in if it is atmospheric and believable. Fortunately, The Good, the Bad, and the Ugly was a Spaghetti Western film that took this challenge seriously. It also addressed this in multiple departments. Filming in certain parts of Spain greatly helped capture the right atmosphere, but sometimes things felt a little too real for the wrong reasons. Eastwood attributes this to the subject matter. "They would care if you were doing a story about Spaniards and about Spain. Then they'd scrutinize you very tough, but the fact that you're doing a western that's supposed to be laid in southwest America or Mexico, they couldn't care less what your story or subject is," he felt. As a result, the explosives expert on set did not pay attention and caused part of a bridge to explode. They had to rebuild sets twice for this movie.
Fortunately, fans fixed other set pieces years later. A 2017 crowdfunding project took donations from the U.S. and Europe, raising enough money to restore the movie's graveyard. That may be staged, but allegedly, one of the corpses in the movie was real and came from an actress who wanted to perform "even in death." Fortunately, the producers had other ways of making things feel intense. The famous "wah wah" in the music comes from a person! It's none other than Alessandro Alessandroni. It's his voice plus a harmonica and flute. Listen for yourself below. With so much going for it, it's hard to believe its accolades primarily amount to nominations instead of full-on awards.