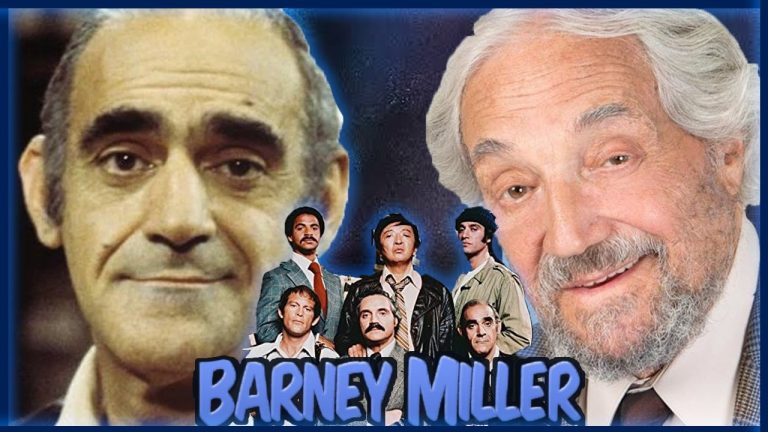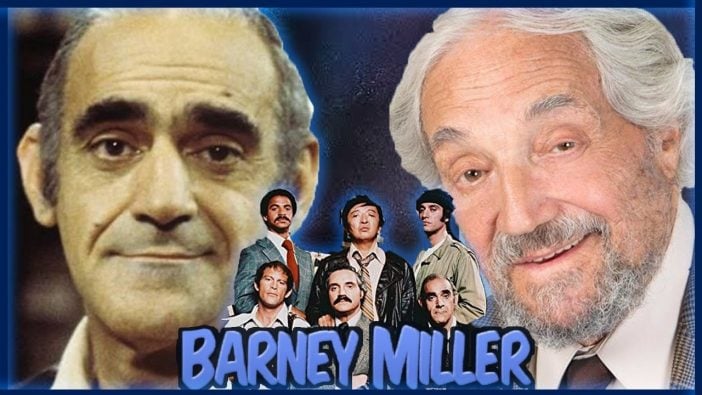 *FAQs at the bottom of article*
UPDATED 2/17/2023
When it comes to workplaces, few could be as interesting as the squad room in Barney Miller. From January 1975 to May 1982, the sitcom presented a refreshing look at supposed crime drama. For its lighthearted but heartfelt presentation, it earned praise from actual law enforcement. Because most of the action took place in one area, Barney Miller needed a solid cast to carry it. Fortunately, it did.
Barney Miller sported a core cast (led by Hal Linden as the title character) that stayed pretty consistent along with some recurring supporting roles. Each officer, sergeant, lieutenant, and so on offered a very colorful personality. Everyone became memorable thanks to the talented cast. But where are they all today? Investigate where they went after the show here. Let's get right into it, shall we?
1. Hal Linden (Barney Miller)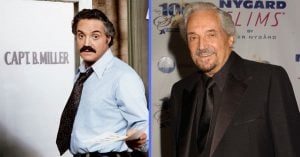 Since much of Barney Miller takes place in the detectives' squad room, the squad needed a strong leader close by. That came in the form of the titular Barney Miller played by Hal Linden. While his character came close to promotions and never got one, Linden received Emmy nominations for almost every season without winning. Sometimes life really imitates art.
RELATED: Hal Linden Shares Things That You Should Know About '70s Cop Sitcom 'Barney Miller' (Exclusive)
Linden is turning 91 in March this year and despite his age, he stays active in showbusiness. In 2019, he was in Grand-Daddy Day, working right alongside Linda Gray of Dallas fame. He also sold a sprawling golf course getaway just two days after it went onto the market. The price tag? $1.07 million. As of 2022, he's working on a new film project called The Wizdor Hotel. Good for him for keeping up with what he loves to do!
2. Abe Vigoda (Phillip K. Fish)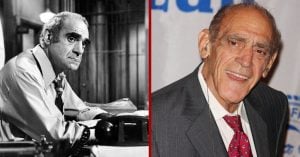 As part of the Barney Miller cast, Vigoda played a deadpan sergeant. But before this, viewers might recognize him as someone embedded in mafia crime as Salvatore Tessio in The Godfather. He landed the role in a casting call exclusively for actors without agents. He eventually got one, though, and thankfully this agent helped him become Sergeant Phillip Fish. Vigoda was called in while sweaty and tired from a jog and that made him appear perfect to play the hemorrhoid-ridden Fish.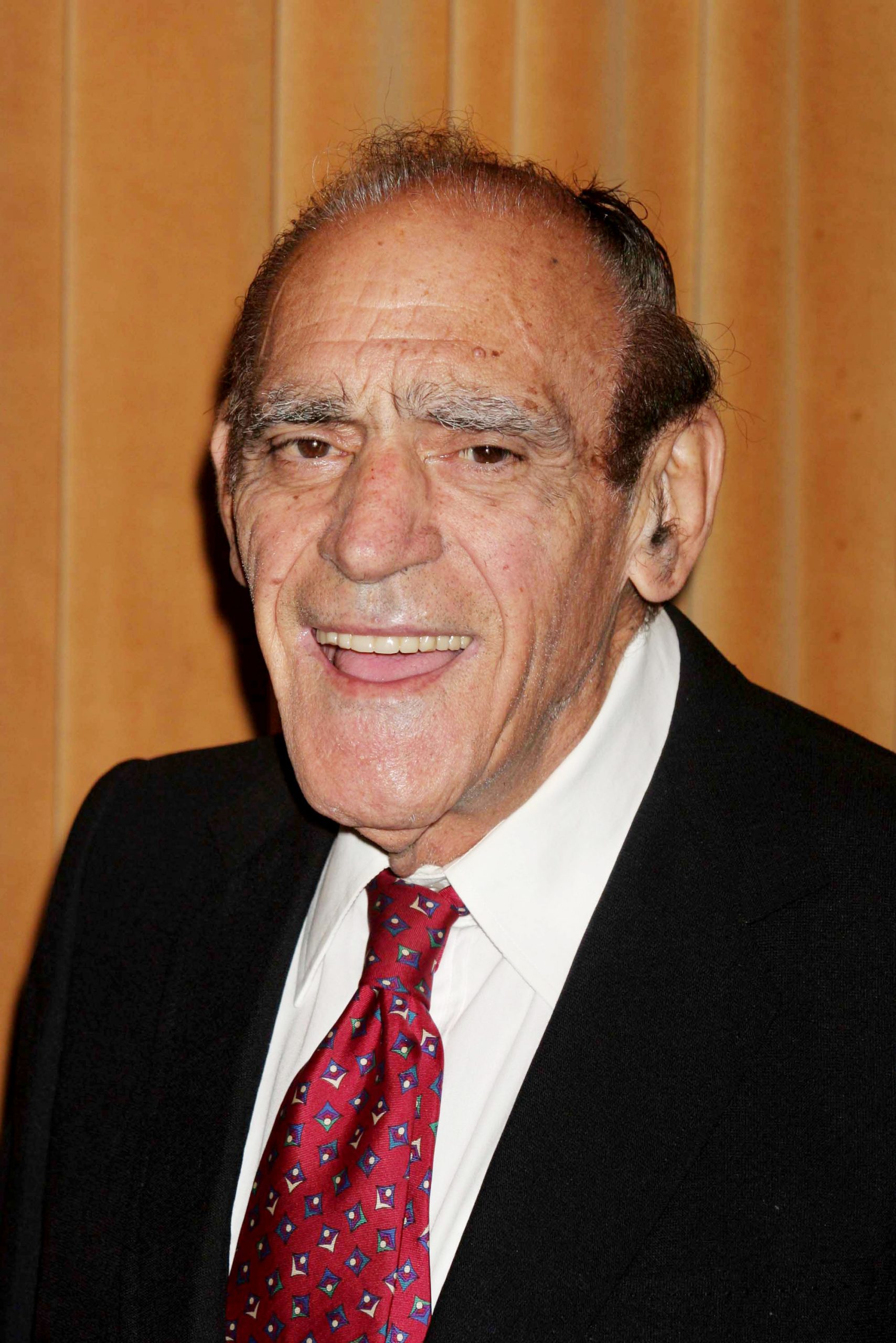 While his own spinoff show, Fish, was canceled after two seasons, people took his disappearance too dramatically. Fake death announcements popped up relentlessly about Vigoda. Fortunately, he had a good sense of humor and replied with a huge joke of his own in the form of a stunt photo where he sat up in a coffin. Vigoda brightened everyone's lives and sadly his own ended in 2016. Though the next year, his name was excluded from the Oscar memorial reel and that drew a lot of criticism.
3. Max Gail (Stan "Wojo" Wojciehowicz)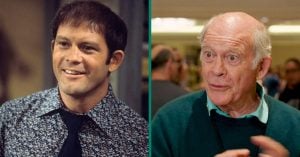 Wojo could be a well-meaning but naive part of the Barney Miller cast. While time can turn people jaded or disillusioned, Max Gail's character, Detective Stan Wojciehowicz, had his heart in the right place. Nicknamed "Wojo," this wholesome, well-meaning detective helped skyrocket Gail's fame so he could land even bigger roles. His most famous movie is arguably DC Cab, which had him working alongside Mr. T.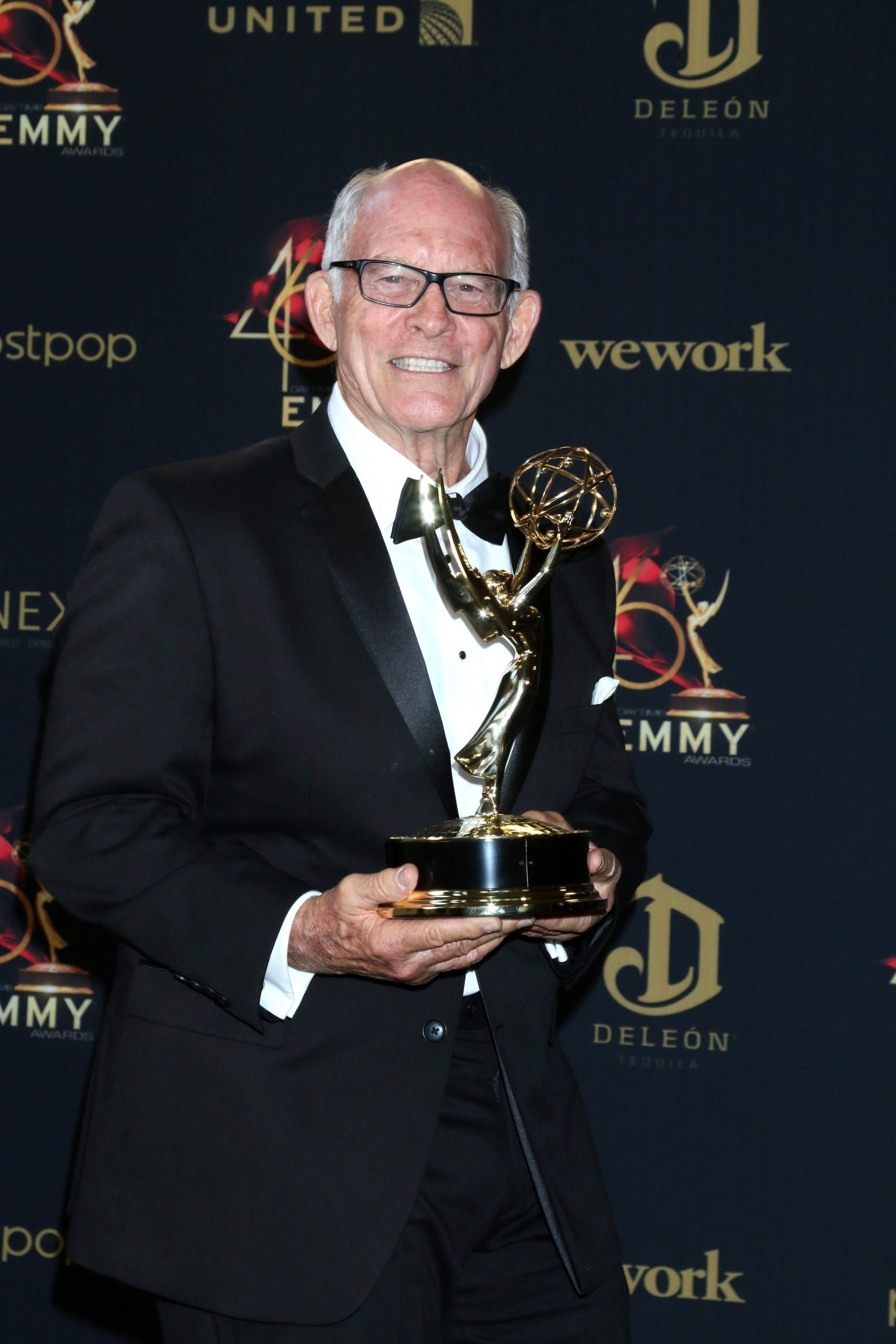 Gail stuck to comedy and crime in equal measure. He landed a role on The Whiz Kids, sporting a rather far-out mustache. Gail also appeared in Walker, Texas Ranger, and Matlock, emphasizing his affinity for crime-related content. But he really deviated from the comedy aspect when he appeared in General Hospital, taking over as Mike Corbin. TV's seen over 100 episodes of Gail up to 2021. He was also in an episode of Magnum P.I. in 2022. With no new updates from him, we hope things are going well!
4. Ron Glass (Ron Harris)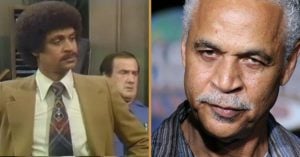 Portraying Detective Ron Harris required a lot of nuances – and a sense of fun. Fortunately, the cast of Barney Miller had just the man for the job with Ron Glass, whose range cannot be overstated. Harris had high expectations from his setting and big dreams for his writing career. Glass achieved something of this on the show and off.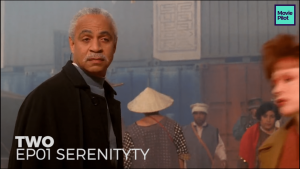 For a while, when not part of the cast of Barney Miller, he worked on other sitcoms like Good Times and Sanford and Son. But later, his TV career took him on a very different path. Sci-fi fans will enjoy seeing him as Shepherd Derrial Book in Firefly and Serenity. There, he provided spiritual advice and a commanding presence. Glass left this world at the age of 71 leaving behind a beloved legacy across multiple genres.
5. Jack Soo (Nick Yemana)

Shows know they hit big when a certain gag becomes a successful running joke. Cast member Jack Soo's character of Sergeant Yemana gave that to Barney Miller through his famously horrible coffee. Soo got his start through incredible, painstaking endurance; he was one of the many Japanese-Americans held in an internment camp during World War II. That's where he got his comedy start by entertaining his peers and the personnel alike.
Because of his own experiences, Soo made sure any characters he ever played – in Barney Miller and beyond – received respectful treatment. As a result, he made sure their identity was always first and foremost American. However, his body received harsh treatment from his smoking, and at just 61, he died. As he was rushed to the hospital, he famously told co-star Hal Linden, "It must have been the coffee."
6. Gregory Sierra (Miguel "Chano" Amanguale)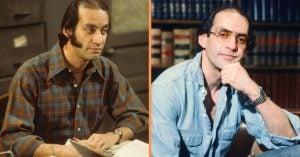 "Chano," much like Wojo, took his job with the squad very seriously. However, he expressed his passion more vocally and usually threw in a Spanish tirade when things did not go completely smoothly. His character became noticeably affected after a bank robbery turned deadly.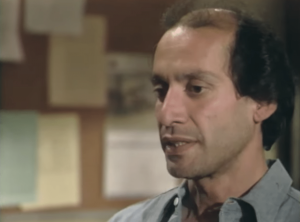 Joining the cast of Barney Miller was far from Sierra's biggest moment. As a matter of fact, the man accumulated a lot of acting credits across multiple shows. They include the divisive hit Soap and Sanford and Son. As recently as 2018, Sierra was part of history as being in the long-awaited final project Orson Welles wrote and directed. He died at the age of 83 after a long battle with stomach and liver cancer, three weeks before his 84th birthday.
7. Steve Landesberg (Arthur Dietrich)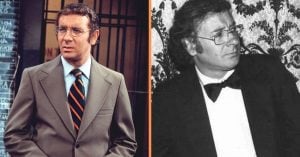 Sergeant Arthur Dietrich provided an early example of overly explaining things and missing the mark completely. It couldn't be called "mansplaining" because, frankly, everyone got lost in his enigmatic vernacular contributions… Regardless, being part of the Barney Miller cast did great favors to the show and his career. Originally, he appeared as a priest in season 2, then joined as Dietrich.
After healing through faith and justice, he played someone who healed through medicine. A lot of his characters ended up being doctors in later titles. From Head Case to The Golden Girls, Landesberg has been a wise-cracking, side-hustling doctor, physician, and so on before and after entering the squad room. He died in 2010 at the age of 74 from colon cancer.
8. James Gregory (Frank Luger)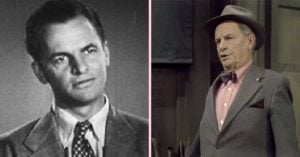 Almost everyone has that one acquaintance who was like a verbal ticking time bomb of outrageous comments. Even for the show's time, comments made by Inspector Frank Luger often sounded outright outdated. James Gregory put his all into bringing this gravelly inspector to life using his own skills as a character actor that Barney Miller had to endure.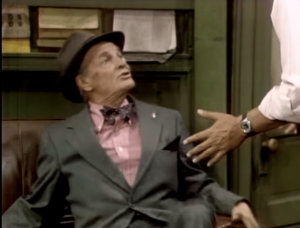 In fact, James Gregory gained so much fame as a character actor, he became an absolute titan in Hollywood. His voice made him an excellent actor for gruff, tough men like in The Manchurian Candidate and Beneath the Planet of the Apes. Though, in the latter, a lot more hair accompanied his role there. His role in the Barney Miller cast came at the end of his career and he passed away in 2002, but not before enjoying almost 60 years of marriage to the talented Ann Miltner.
9. Ron Carey (Carl Levitt)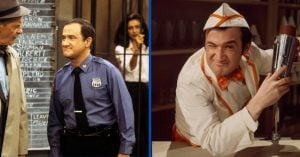 As part of the cast of Barney Miller, Levitt represented the part of everyone who wanted credit where credit was due. He worked very hard but also made sure his superiors knew everything he'd done. Similar to Steve Landesberg, Carey actually appeared earlier in the season, in his case as a criminal.
In 1968, he married his wife, Sharon. Barney Miller came at about the midpoint of his career and Carey would go on to appear in High Anxiety and History of the World. Sadly, he passed away in 2007 from a stroke, and his work with the NYC detectives remained his most famous credit.
10. Barbara Barrie (Elizabeth "Liz" Miller)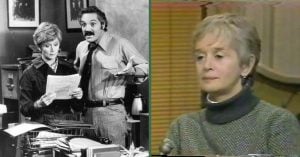 Liz Miller was a devoted social worker on Barney Miller. She was also the wife of the titular character. She appeared more as a reference, especially in phone calls than in person, but when she did appear, Barbara Barrie brought her to life lovingly.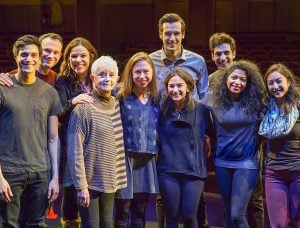 After Barney Miller, Barrie could be seen alongside Shaun Cassidy in Breaking Away. Her work there earned her an Academy Award nomination. But she didn't stop there. Barrie breached beyond acting and penned multiple children's books. They dealt with issues such as displacement, belonging, and even terminal diseases. At 91, she wants to help inform readers and put an admirable amount of effort into realizing that goal! Sadly, as of September 2014, she announced she had been diagnosed with idiopathic pulmonary fibrosis, but is still going strong.
Who did you love most in Barney Miller? Let us know in the comments, we read them all!
Why did Chano leave Barney Miller?
Sergeant Chano Amenguale left the show when Gregory Sierra got a lead role on another sitcom. Due to this, his character was completely written out of Barney Miller.
How did Barney Miller end?
Barney Miller ends with the squad members being assigned to new locations on the force, and they clean out their desks, then say their goodbyes to the 12th Precinct. Barney stays behind to reminisce on Detectives Chano (Gregory Sierra), Fish (Abe Vigoda), and Yemana (Jack Soo).
Does Netflix have Barney Miller?
Netflix does not have Barney Miller on its streaming service. You can watch Barney Miller on Prime Video or Apple TV.