From amusing, grounded police sitcoms to sprawling science-fiction, Ron Glass saw it all. One of his biggest credits comes from Barney Miller. There, he brought Detective Ron Harris to life. His taste for life's pleasures could be matched only by his exceptional skill as a criminologist. Detective Harris, though part of a comedic show, represented how deep people really are. Though Harris focused a lot on his outfit, he gained recognition as a writer and focused on his work in earnest. But what about the actor who portrayed him, Glass?
Ron Glass, too, boasts a success story. Born on July 10, 1945, as Ronald Earle Glass, he called Evansville Indiana home for much of his early life. There, he grew up, attended university, and received a Bachelor of Arts with a double major in drama and literature. With an educational background like that, it's clear Glass knew where he wanted to go in life. That's in part thanks to a teacher who encouraged him to act in a play. Thanks to this support, Harris went on to pursue an acting career in earnest.
Solidifying a career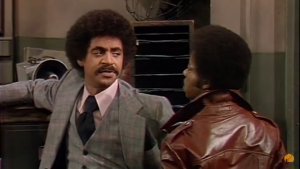 Fittingly for his background, Ron Glass started off on stage before transitioning into TV with roles on Sanford and Son, Hawaii Five-O, and Maude. Then, in 1975, he earned his first breakthrough role as part of the Barney Miller cast. His work on the show earned him an Emmy nomination. After the series ended in 1982, Glass stuck to comedies for the most part but ended up in quite a few different genres. For example, he and Demond Wilson starred in The New Odd Couple, an updated sitcom based on The Odd Couple and featured a predominantly European and African American cast. However, just a few years later in 1985, he jumped genres as a devil in a Twilight Zone revival.
RELATED: 'Barney Miller' Cast, Then And Now 2020
1996 saw him once again going back to comedy in the sitcom Mr. Rhodes where he acted opposite Tom Rhodes as a high-strung history teacher. Star Trek: Voyager marked another return to the fantastical and science fiction that resurged at heightened levels shortly after with Firefly. There, Glass became a series regular. As opposed to the overtly materialistic and indulgent Detective Harris, in Firefly, Glass played Christian "Shepherd" Derrial Book. The spiritual guide boasted an enigmatic past and commanding presence Glass expertly brought to life.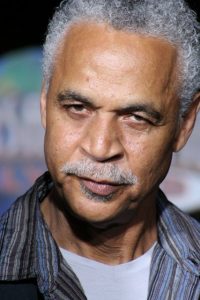 In 2005, Glass reprised the role for the spinoff film to Firefly titled Serenity. Thanks to his work as a voice actor, younger audiences also enjoyed his presence too, and various demographics. Rugrats watchers would recognize him as Randy Carmichael, father of the young and musically-talented Susie Carmichael. Gamers know him as Garth from Fable II.
Is Ron Glass still alive?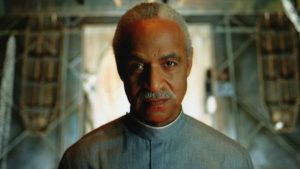 Eventually, though he played a spiritual Christian leader, Ron Glass practiced Buddhism, specifically Nichiren Buddhism. So, his associations sprawl from crime comedy to science-fiction, and from Alpha Psi Omega to Soka Gakkai International.
#tbt to the day I got to meet one of my acting icons, Ron Glass! I grew up watching him on Barney Miller (one of the best sitcoms of all time) and didn't realize until I became an actor myself how much he influenced my idea of what makes a great, funny, … https://t.co/Q1PxPFth5l pic.twitter.com/4lcbbhUCZJ

— Phil LaMarr (@phillamarr) January 24, 2020
Because of his kindness, range, and talent, many people felt a profound respect for Ron Glass. Fans celebrated meeting him and future actors drew inspiration from him. That's why it was so heartbreaking when the actor died rather unexpectedly from respiratory failure. An avid fan of privacy, Glass never let on that he was at all unhealthy. His representative, Jeffrey Leavitt, did not fill in the gaps of this shocking death but did offer a character analysis, declaring him a kind-hearted individual.
#RonGlass (1945–2016) would have been 75 today.

See him on a 1991 episode of AMEN — 6:30a ET on @getTV.

What do you remember him from? pic.twitter.com/hrKOxYJSKQ

— getTV (@gettv) July 10, 2020
A year after he passed away, his home in Los Feliz sold for $1.5 million. The hillside home revealed that Glass shared a bit in common with Detective Harris. Specifically, he enjoyed beauty and elegance. The home featured large glass panes and a centerpiece fireplace. The world lost a remarkable icon on November 25, 2016, and he was just 71.