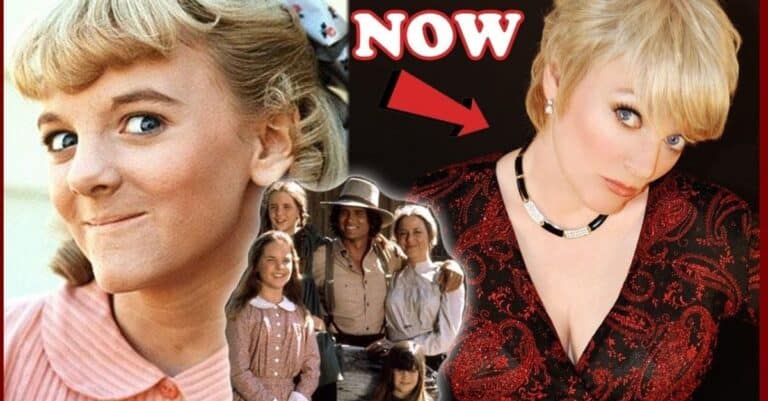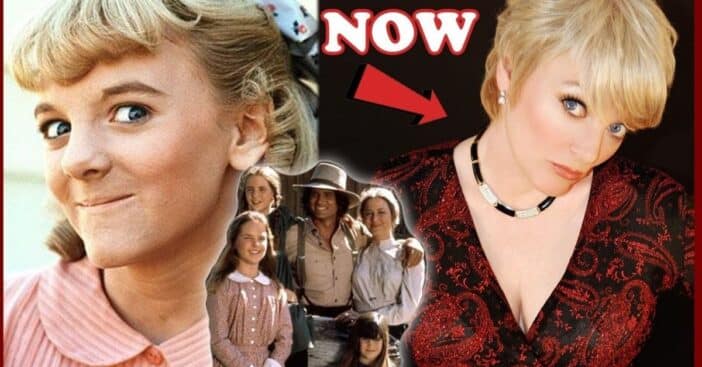 *FAQs at the bottom of article*
UPDATED 2/1/2023
Let's go back to a simpler time. There's nothing quite like taking a stroll down memory lane and reliving the shows that we so much looked forward to back in the day- today let's revisit Little House on the Prairie.  It was 1974 and America needed The Ingalls. The country was in the midst of a tiresome and controversial war in Vietnam, and a rustic cabin in the wilderness filled with a wholesome family was exactly what we needed. 
Although the show followed the life and adventures of a family living on a farm in the late 1800s, the issues they dealt with are still relatable to viewers even today. The show became a big hit right off the bat and will certainly be remembered as one of the greatest shows of all time.  The show was based on the best-selling series the Little House Books, which were actually semi-autobiographical, based on the author Laura Ingalls Wilder's real-life family. Laura lived from 1867 to 1957 and is responsible for creating the book series that would pave the way for several on-screen adaptations.
1. Melissa Gilbert (Laura Ingalls)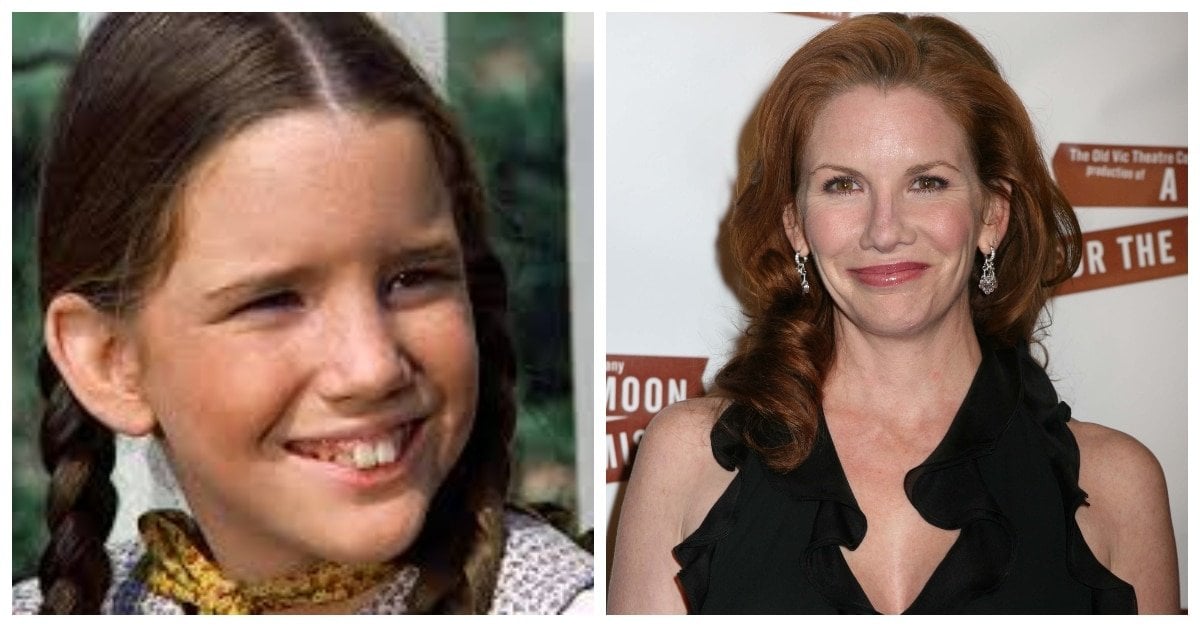 Melissa Gilbert was perhaps the most famous child actor in the world during the show's live run. She played the role of Laura Ingalls on Little House on the Prairie and first got her start in the industry as a child actress in the 1960s. She remembers the audition process with Michael Landon, who was already hugely successful from his role of Little Joe Cartwright on Bonanza. Laura remembers walking into the audition and him having this unbelievable glow that was captivating. She told Entertainment Weekly, that, "It's trite to say, but he had me at hello. I wasn't even nine years old yet." It's easy to see why. 
But the relationship between Melissa and Michael Landon would parallel their predetermined on-screen one, as Michael became a real-life father figure off-screen for Melissa as well. Sadly, she lost her biological father at age 11, so when not working on the Little House set, Gilbert spent most weekends visiting Landon's real-life family. Landon would share advice about how important two things are: home and family.
View this post on Instagram
Her career peaked in the '70s and '80s as she was featured in popular television movies such as The Diary of Anne Frank and Choices of the Heart. She had a major challenge of a role taking on Helen Keller in 1979's The Miracle Worker- in which she co-starred with Patty Duke who won an Oscar for that same role in 1962. Gilbert has starred in a few shorts, films, and TV shows over the last few years. She currently has one film released in 2020 called When We Last Spoke. We also saw her in 2022 on a podcast series called Marvel Wastelanders: Black Widow.
Melissa has also recently been promoting a new podcast with her husband, Timothy Busfield, and talks about her experience working on Little House in one of the episodes! Sounds like Little House still has a special place in her heart.
2. Michael Landon (Charles Ingalls)
Michael Landon had a career on the small screen that ran into three decades. Becoming a household name by starring in Crossroads, Telephone Time, and I Was a Teenage Werewolf, his career kick-started with a bang. Playing the little Joe in Bonanza truly established him as a big TV star. After starring in such huge hits, Landon felt like writing episodes and directing them. This opportunity was presented to him by Ed Friendly, the producer of Little House on the Prairie. Michael Landon joined the Prairie cast as Charles Ingalls and this would become one of his most successful roles. If you watch Little House, you are truly watching Michael.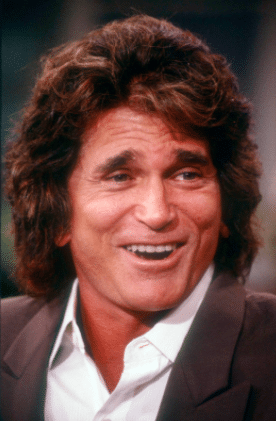 He not only was the rock of the show acting-wise, but he also directed the pilot episode. Much of the success of the series can be attributed to the relaxed, confident atmosphere on set. Michael made sure that people on the set understood that they were involved in something good, something wholesome. He had a distinct vision of how the show should resonate with its viewers and he was right.   
His journey as a star continued even after Little House on the Prairie ended. Landon starred in the hit show Highway to Heaven as a probationary angel who named himself, none other, than Jonathan Smith. A very human name. His co-star was Victor French who had previously co-starred on Little House with Landon. Unfortunately, Michael Landon died in 1991 from pancreatic cancer but we owe much of the authenticity of Little House to Michael and his vision.
3. Melissa Sue Anderson (Mary Ingalls)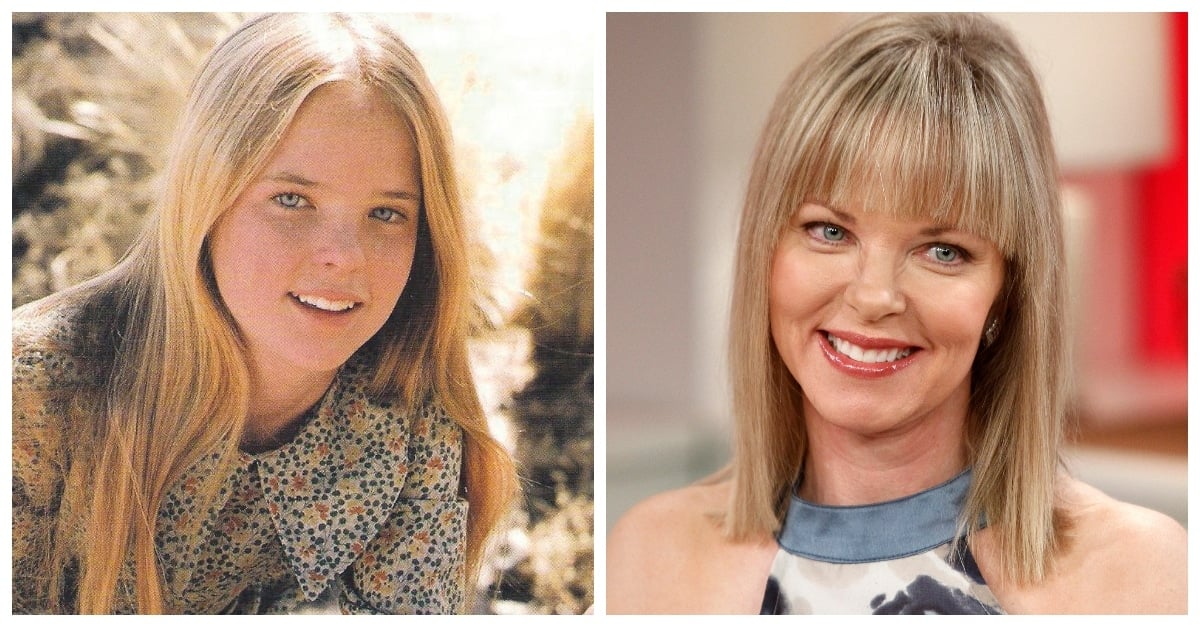 Melissa Sue Anderson was cast as Mary Ingalls after just a few successful commercial roles. In the beginning, while her acting skills weren't really discovered by the writers of the show, she had quite a trying time in putting herself on the map. But once she did, there was no stopping her. She even had her first screen kiss on The Brady Bunch.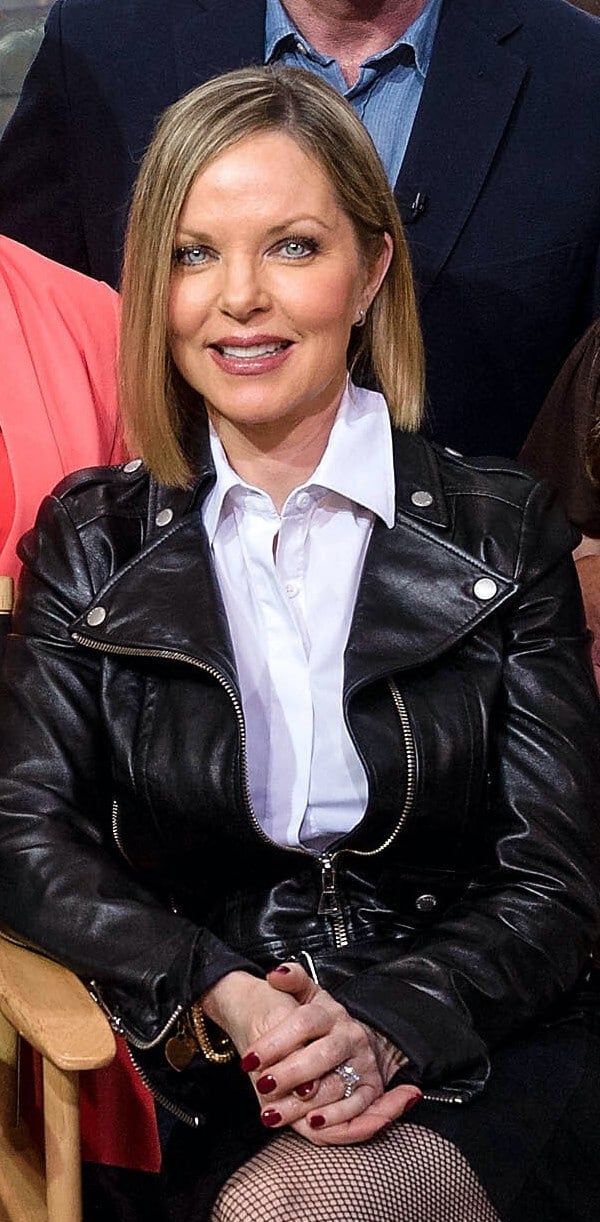 For her role as Mary Ingalls, Anderson received an Emmy nomination in 1978. That very same day, Melissa Sue graduated high school at age 15. Not a bad day all things considered. I think all I got on graduation day was lunch at Howard Johnson's!
She even went ahead and worked as an associate producer on Michael Landon's final TV projects. She just turned 57 years old this past September and is no longer very active in the industry. You can count on seeing her pop up every so often, especially in TV movies, her most recent being in 2018's The Con is On.
4. Karen Grassle (Caroline Ingalls)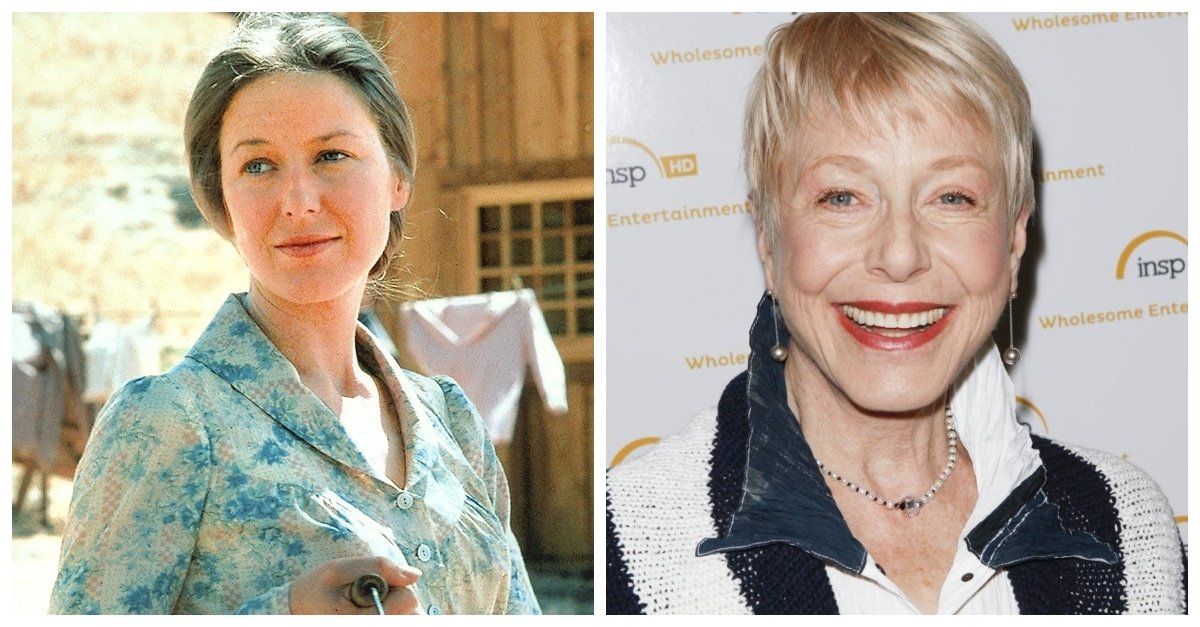 Karen Grassle played the role of Caroline Ingalls. One of the most versatile actors on the list,  Grassle began acting at Berkeley University and jumped at the chance to travel to London to further her Arts Education in 1965. And the education paid off. After returning to the states, she debuted on Broadway and earned her a nomination for Best Newcomer. Though always loving the stage, it was time for the screen. She talks about the audition process and once again, Michael Landon, was very involved in the process. She described him getting right on the floor with her to read the audition scenes. she says that Michael leaped to his feet and declared, "Send her to wardrobe!"
Ma is the glue that holds the family together. She exhibited a range of emotions on screen and went on to feature in shows that had very different roles. After the show ended, she went on to pursue theater once again and in 2009 also became the face of Premier Bathrooms. She's coming up on her 80th birthday on February 25th, 2023, and was last seen in 2021's Not to Forget and 2017's Lasso. Karen currently has a film in post-production called Not to Forget. She was seen in The Love Boat, Murder, She Wrote, and Harry's War, roles she played that were totally different from her Ma's character. 
5. Lindsay and Sidney Greenbush (Carrie Ingalls)

Twins Lindsay and Sidney Greenbush shared the role of Carrie Ingalls. The Greenbush sisters were first seen on Little House on the Prairie at the age of four. Lindsay has not actively appeared on-screen much since her role in the TV series, Butterfly, in 1983. The only recent role she has is in a film called A Shortstop Away, which is currently in pre-production. 
Sidney, on the other hand, has not appeared in anything since the 1983 series Hambone and Hillie. We sure do miss them on Little House!
6. Alison Arngrim (Nellie Oleson)
Nellie and Laura may have fought in pretty much all the episodes of the show, but off-screen Alison and Melissa's friendship blossomed and are friends even today. Alison played the role of Nellie on Little House and surely stood out among the cast. Alison told Closer Weekly that when the production moved from Paramount Studios to MGM in the late 1970s, "They were ripping up the floor of the set, and what Melissa and I see, lying beneath, was the yellow brick road! Melissa and I went nuts. We were dancing all around, singing the song, pretending to be Dorothy."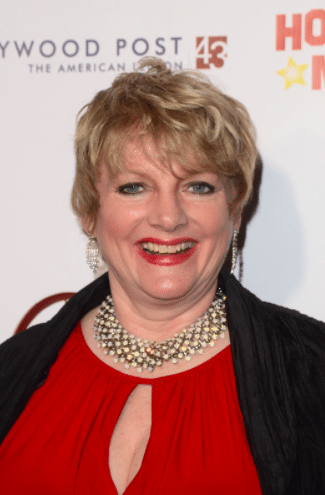 Post Little House, Arngrim continued working in TV shows and was an AIDS activist after her friend and on-screen husband Steve Tracy died from the horrific disease. Currently, she works as a stand-up comedian. Her last acting credit was in 2021's Even in Dreams and on a TV short called Livin' On a Prairie in 2017.
7. Richard Bull (Nels Oleson)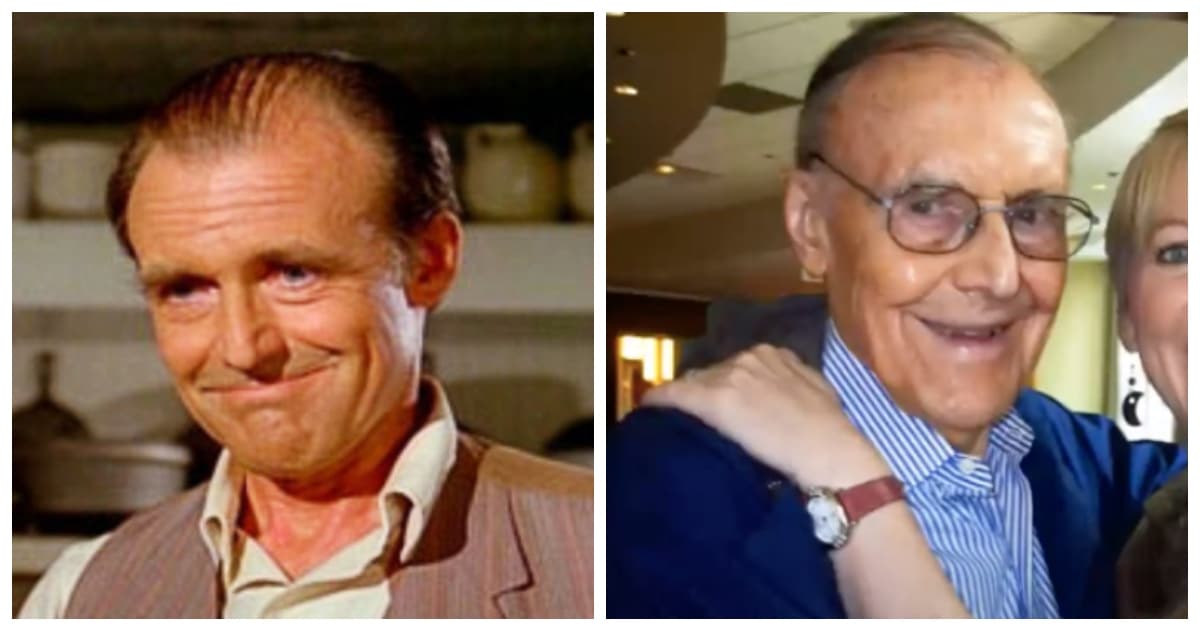 Richard Bull was another actor who was already famous before starring in the famous Little House on the Prairie. His role as the Doc in Voyage to the Bottom of the Sea secured his name as an amazing actor in the TV industry. Richard Bull crossed paths with Michael Landon on the set of Bonanza when he played a rancher caught in a vicious range war. We can't confirm if this meeting had anything to do with Bull getting cast, but considering how much control Landon had on the creation, it's certainly plausible. 
After Little House, he appeared in Witless Protection and Boss. He passed away in 2014 from pneumonia just months before his 90th birthday. We'll surely never forget him, especially as Nels Oleson, whose good judgment and sense of fairness, helped make viewers feel better about themselves when watching.
Do you remember these cast members of Little House on the Prairie? It's so hard to believe that it has been over 45 years since the show first aired!
This story may contain affiliate links from which we may earn a small commission.
What happened to Laura Ingalls?
The real-life Laura Ingalls died at home in her sleep on February 10, 1957, just a few days after her 90th birthday. She was buried at Mansfield Cemetery in Mansfield.
Are any of the actors from Little House on the Prairie still alive?
Yes, many of the actors from Little House on the Prairie are still alive. Some of these actors include Melissa Gilbert, Melissa Sue Anderson, Karen Grassle, Alison Arngrim, and Lindsay and Sidney Greenbush.
Why did Little House get Cancelled?
Little House on the Prairie got canceled due to a drop in the show's ratings. However, director Michael Landon was able to wrap up the show with three television movies.