UPDATED 7/7/2023
Zebra Three, come in Zebra Three. Bay City's got a case for you! We're looking for a couple of actors, last seen fleeing the set of Starsky and Hutch. Alright, readers have got eyes on them, and we're bringing them in for a cast rewind. Today, we'll be undercover checking in on the cast of, the best onscreen duo of the 1970s. Although the Bay City PD was loosely based on the real LAPD, the actual inspiration for these closely bonded, guerrilla-style detectives were based on two Brooklyn boys who began using "decoy work" to fight crime. So, whenever undercover operations commence, they come from some grounded source material — with some changes.
But David Soul and Paul Michael Glaser certainly made these characters their own. With exciting drama and slapstick comedy all rolled into a one-hour show, the Starsky & Hutch cast took us on a ride each week, figuratively and literally in that sparkling striped tomato Gran Torino.
David Soul (Kenneth "Hutch" Hutchinson)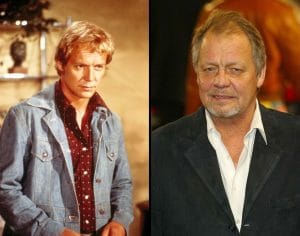 Calm, cool, collected, and a health food nut, Detective Ken Hutchinson rolled with the punches after moving from quaint, cold Minnesota to balmy California. There, he was forced to work with a fiery hothead. At least he had his old reliable car, the Ford Galaxie 500…oh, wait, it's broken again.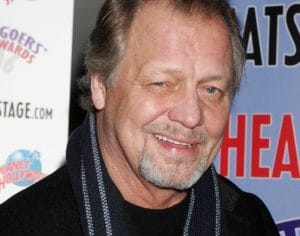 RELATED: 10 Of The Best '70s Sitcoms We Wish Would Come Back To TV
No one could play a fish-out-of-water better than David Soul, who changed life trajectories faster than flipping a light switch. He might have gone the history and politics route, but the sweet thrum of a guitar was irresistible and so began his music career. He was the masked musician, or, the Covered Man, on the Merv Griffith Show to make sure people just appreciated the music, nothing else.
He then made his acting debut with an episode of Flipper in 1967, before landing a series lead alongside teen heartthrob Bobby Sherman in the classic TV Western, Here Come the Brides.
In 1973, Soul portrayed a corrupt cop in the Clint Eastwood thriller Magnum Force, and TV execs saw the potential. Soul even directed three episodes of Starsky and Hutch: highlighted by season two's  "Survival." He'd direct other hit shows, with the last being an episode of In the Heat of the Night, season four, in 1990.
Directly following his Hutch, he wonderfully brought Stephen King's masterpiece, Salem's Lot to life, for a two-part miniseries. He also returned to his first love and released number one hit singles, including "Silver Lady" and "Don't Give Up on Us Baby." He'd go on tour for years as well. Soul also uses his name for good, funding documentaries about water quality and Native American land rights, honoring his Lutheran minister dad with civic duties.
Today David's 79 and the last time we saw him onscreen, was in 2013 in the James McAvoy-led film, Filth, where David steals the show with a car karaoke performance of his own song, "Silver Lady". It's fantastic.
Bernie Hamilton (Captain Harold C. Dobey)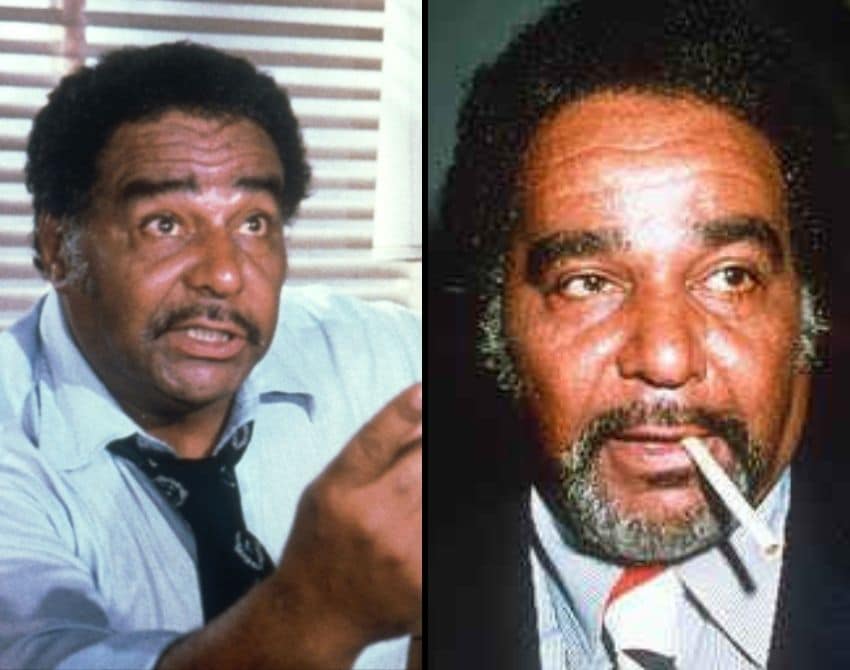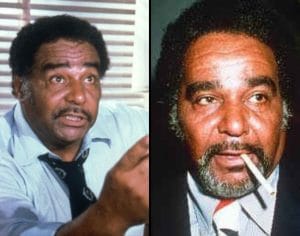 A good detective force needs a strong leader at the top. Thankfully, Bay City had the no-nonsense and often angered Captain Dobey, a true professional, who knew how to pack a great lunch. But his true nature as a family man always found a way to shine through and extended to his two goofball detectives.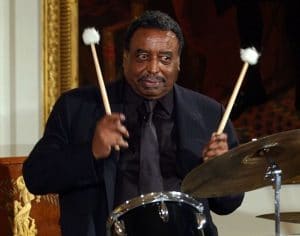 Being from California himself, Bernie became an unsung powerhouse by never falling into stereotypical roles for African Americans. His film debut was as Ernie in 1950's The Jackie Robinson Story, which starred Jackie himself, then he broke new ground in One Potato, Two Potato. Filmed in black and white, the harrowing story about racial injustice had Bernie cast with a white wife and preceded the more famous Guess Who's Coming to Dinner.
The part of Captain Dobey was originally going to be a white actor, but producers Aaron Spelling and Leonard Goldberg remembered Bernie from a previous police role and, as a result, Bernie didn't even need a screen test and secured the part. Bernie's final acting role came from an episode of The Love Boat in 1985 right as he began to switch concentrations.
Bernie's brother was prominent jazz drummer Chico Hamilton, and music appealed to Bernie, too. So, the actor-turned-musician founded the record label Chocolate Snowman and proceeded to produce and sing on the album Capt. Dobey Sings the Blues. He'd continue to produce R&B as well as Gospel albums for decades.
After a groundbreaking career, Bernie Hamilton died in 2008 at the age of 80 from Cardiac arrest.
Paul Michael Glaser (David Starsky)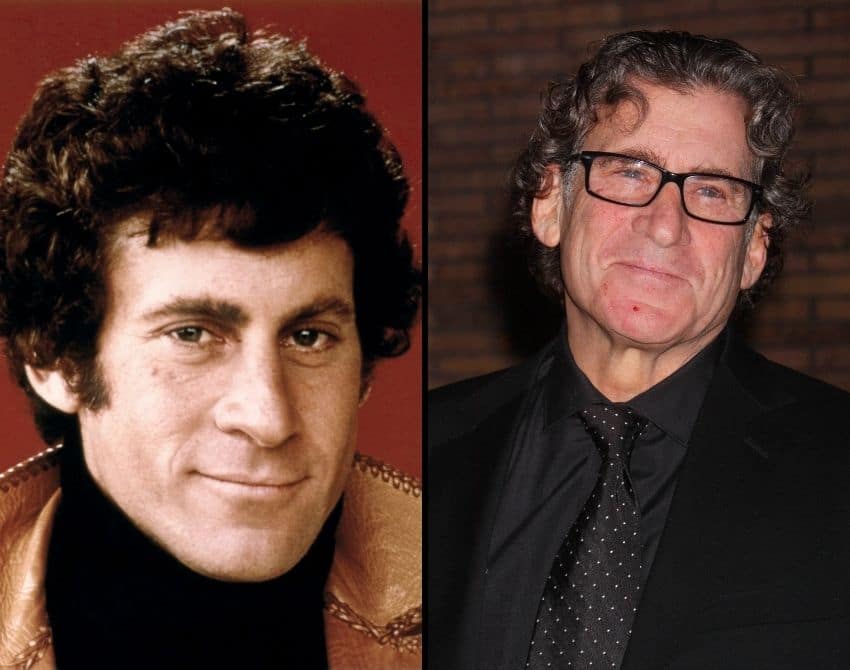 You cross a line in Bay City, you'd be wise to avoid Detective David Starsky. Combine the training of a U.S. army vet with invaluable street smarts, a Brooklynite upbringing, and absolutely no fuse, and you have one lean, mean, crime-fighting machine. And definitely don't mess with his Gran Torino or his partner — not necessarily in that order.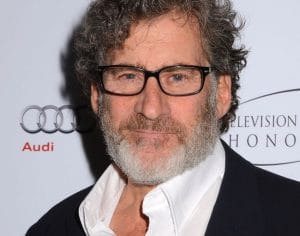 Paul Michael Glaser is an east-coaster himself, and followed his gut to get into acting from day one. His film debut created some news in 1971 as the student Perchik in Fiddler on the Roof. He then went from show to show as a guest star, including some real classics like Kojak, and The Waltons  (take a trip back to Walton's Mountain right here!).
Starsky and Hutch really let Glaser shine as both a star and a director. It ran for just four seasons, but he'll be back. Okay, wrong movie, but not far off. Glaser's second directed film was the 1987 Schwarzenegger action flick The Running Man. He was finally fulfilling his dream and continued directing, even writing the story for 1996's Kazaam starring the Big Aristotle himself, Shaquille O'Neal. The last time he directed was in 2008 with five episodes of the show Las Vegas. After not acting for more than 15 years, in 2003, he went back to the big-screen, with an all-star cast including Diane Keaton and Jack Nicholson in Something's Gotta Give.
Everything ran smoothly for Glaser's career, but his personal life contained a lot of tragedy. Glaser married activist Elizabeth Meyer and in 1981, during the birth of their first child, she needed a life-saving blood transfusion. Tragically, the blood was contaminated with HIV and they were unaware of this fatal error until four years later. Ariel Glaser died at seven years of age in 1988 and Elizabeth followed in 1994.
Glaser, 80, keeps up a strong front, picking up his wife's work where she left off and served as the chairman for the Elizabeth Glaser Pediatric AIDS Foundation until 2002, although he still holds the honorary position.
He also cautions fans against letting their fantasies run wild about their idols, and hopes people understand he's not actually Starsky. But he and Soul did suit up once again for cameos in the 2004 Starsky and Hutch film with Ben Stiller and Owen Wilson. His most recent acting appearance was in 2019 as Leo in Netflix's Grace and Frankie. An all-around Renaissance man, he also hosted an art exhibit called The Third Act, a reference to this third big stage in his working life.
Antonio Fargas (Huggy Bear)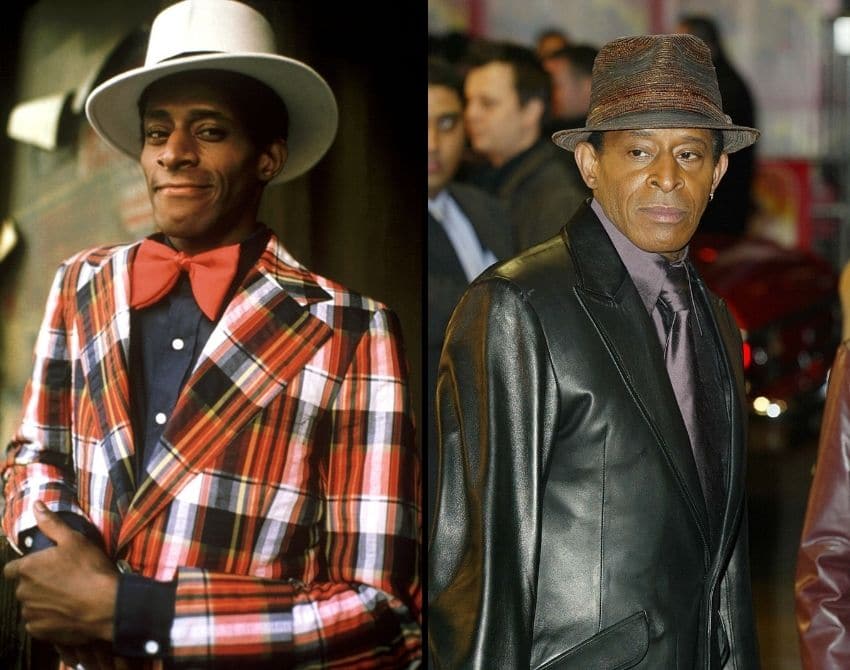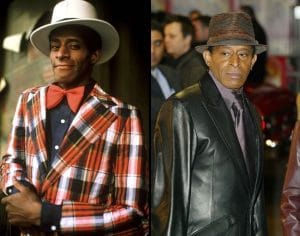 Hey, Huggy Bear. What tips have you got for us? This ought to be good… The fabulously dressed, morally dubious Huggy Bear was a lot of things, but reliable definitely tops the list. Huggy Bear always had the best clothes and the best lines of the whole show.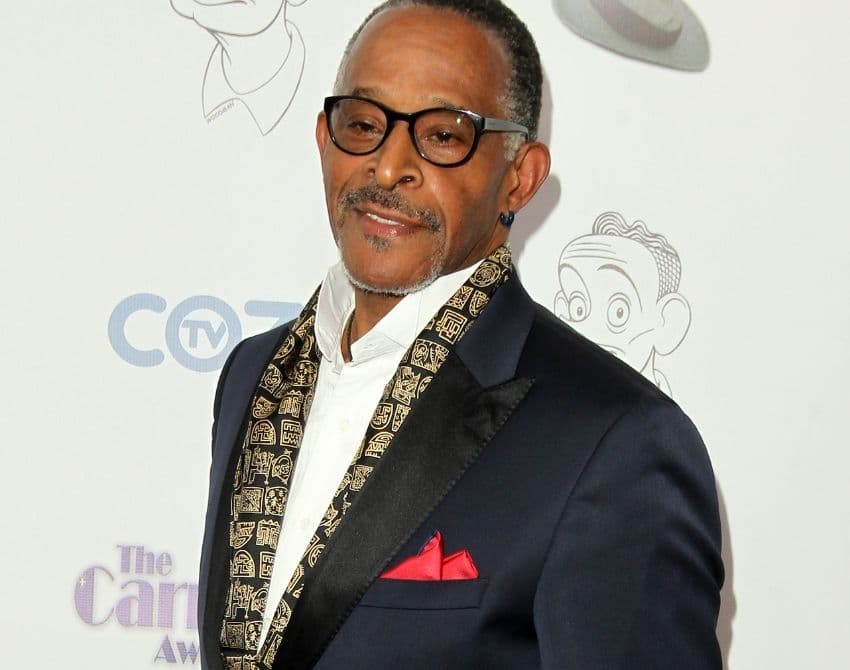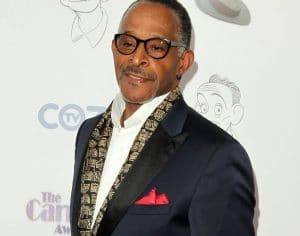 Antonio Fargas had early experience making sure he stood out, as one of 11 siblings in his New York City household. He broke into the movie scene with 1969's Robert Downey Sr. written and directed film, Putney Swope. Then he portrayed Foxy Brown's brother in that 1974 blaxploitation cult classic.
After that, he became Huggy Bear because Barry Shear, who was directing the pilot episode, had previously directed Fargas in the 1972 film, Across 110th Street. Huggy wasn't supposed to be a recurring character, but Fargas brought the magic that made him a mainstay. He was a milestone in television history, giving audiences a crucial secondary character that was of Puerto Rican descent. Fargas almost got his own show as Huggy, ditching the bar in favor of becoming a private eye. But the premise they introduced, "Huggy Bear and the Turkey," didn't quite resonate with viewers and as a result it never got off the ground.
Fargas kept himself busy out of necessity since, as he puts it, "Your acting muscles atrophy when you don't use them." His next most memorable work came with 27 episodes of Everybody Hates Chris as the character Doc, about the early life of Chris Rock. The title was a play on Everybody Loves Raymond.
Fargas, 76,  is determined to live life to its fullest because the 1994 earthquake in California left he and his wife both thinking the other had actually died. Neither could see or get to the other until after the disaster ended. Thankfully, that was not the case and he shares frequent updates on Instagram cataloging his latest project, in this case, Mister Mayfair, filmed in Portugal. Keep it up, Huggy!
Turkey buzzard, this is chicken little, come in. That was a pretty great ride in the Striped Tomato. Now, before we call it a day, we need a tip that even Huggy can't provide. What was the best moment or episode from Starsky and Hutch? The shock from Hutch's car exploding was definitely a highlight.  What are your thoughts on the 2004 film remake? Let us know in the comments below.
FAQs
Is Starsky and Hutch a good movie?
The original Starsky and Hutch TV show eventually spawned a spinoff movie starring Ben Stiller and Owen Wilson. It's generally considered a pretty "eh" movie by all accounts, featuring a 49% audience score on Rotten Tomatoes.
What is Starsky and Hutch known for?
During the 1970s, the television show Starsky and Hutch (1975-1979) sparked a debate about violence on TV. The show, which was set in an unnamed city and filmed in Los Angeles, also featured unique aspects like shootouts and car chases in every episode, which hadn't been seen in previous detective shows.
In which city did Starsky and Hutch fight crime?
The official city in the original Starsky and Hutch show was an unnamed city in California. However, in the film revival, the two detectives fight crime in the fictional city of Bay City, California.