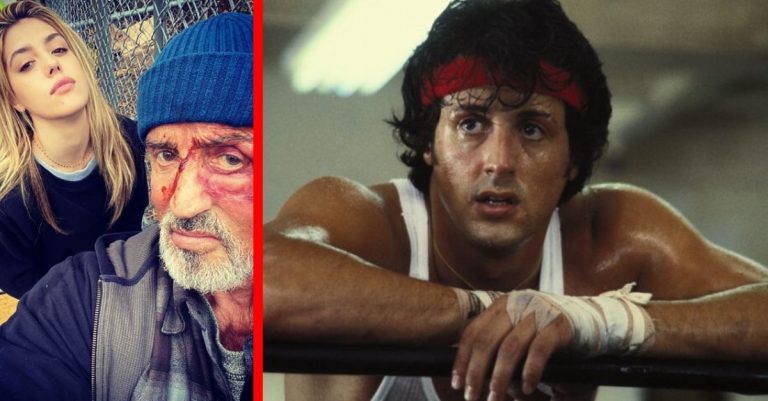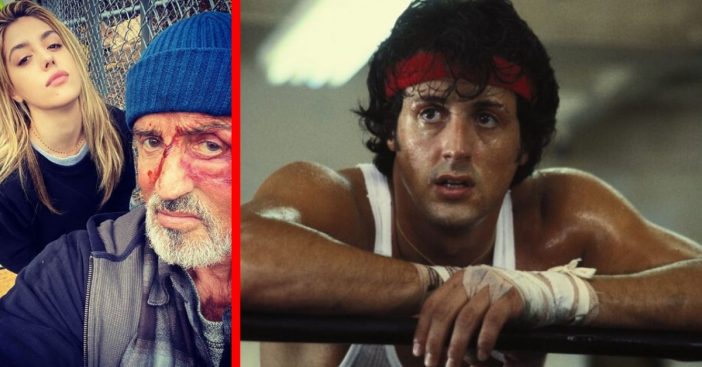 Sylvester Stallone recently posted a new photo with his daughter, Sistine. She came to visit him on the set of his new film. In the photo, he's sporting a bloody face and a badly beaten-up eye. Very convincing makeup team! "My daughter @sistinestallone Visiting me on the set of my new film SAMARITAN after I had to take care of business! #Samaritan" Stallone captions the photo.
Many fans are flooding the comments section of his photo with positivity. "Oh he took care of business 💪" one person says. Another writes, "Damn rocky took the hits again 😂😂." The Rocky star has still got it!
Sylvester Stallone rocking the bloody face makeup for his new film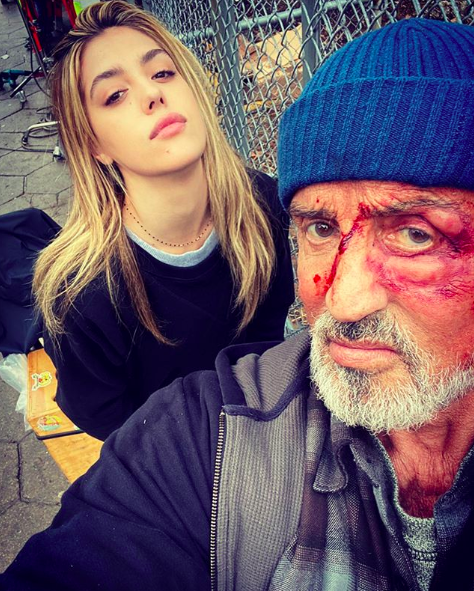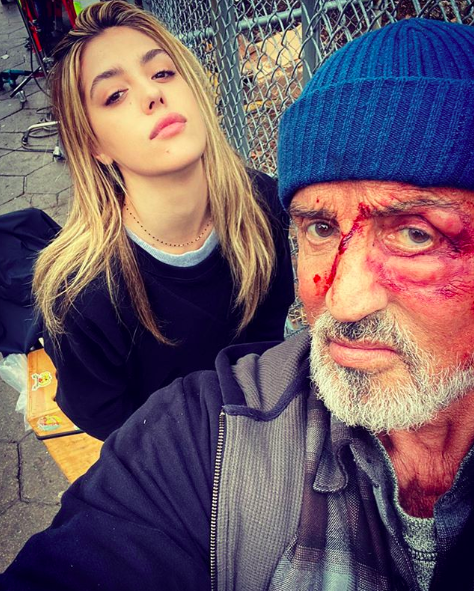 The new 2020 movie Samaritan is about a young boy who learns that "a superhero who was thought to have gone missing after an epic battle twenty years ago may in fact still be around." The film is under direction by Julius Avery and writer Bragi F. Schut. Alongside Stallone, the movie will see stars, Martin Starr, Moises Arias, Dascha Polanco, and more. The film anticipates a December 11, 2020 release.
RELATED: Sylvester Stallone Kept the Two Turtles from Rocky, Now 44 Years Old
Stallone has been keeping busy as ever with his films, according to his IMDb. Aside from currently filming for Samaritan, he is also involved in four other films that are either in pre-production or have been announced. These films include Little America, Tough As They Come, The Expendables 4, and Scarpa. For the film Tough As They Come, it appears that he will be both directing the film and starring in it. He certainly has his work cut out for him for the 2020 year!