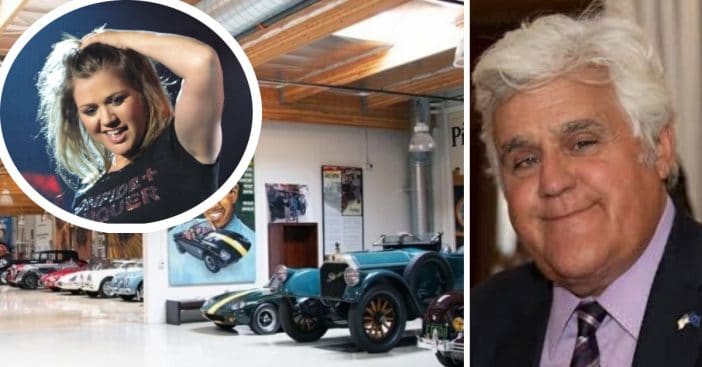 Former talk show host Jay Leno is very passionate about vintage cars. So passionate, that he now has a show called Jay Leno's Garage. In the show, he takes celebrities on a spin in some incredible old cars. Recently, he had country singer Blake Shelton drive Elvis Presley's vintage truck on his show.
Now, he gave Kelly Clarkson and fans a tour of his incredible vintage car garage. The garage is 140,000 square feet! Can you imagine? Kelly asked if the garage was truly at his home because it was so massive. He said that it was. Jay showed off many of the vintage vehicles he owns and uses for his show. He has actually restored many of them himself!
Jay Leno has a 140,000 square foot garage for his vintage cars
View this post on Instagram
In addition, Jay loves the stories that come with these vintage vehicles. He said, "Sometimes you buy the story as much as you buy the car." Jay also showed Kelly the first car he owned when he moved to Los Angeles in 1972. He restored it to mint condition.
RELATED: Blake Shelton And Jay Leno Get To Ride In Elvis Presley's Truck
View this post on Instagram
The silver Buick is very special to him. He revealed, "I met my wife in this car, we dated in this car, I got married in this car, I took this car to my first 'Tonight Show', to my last 'Tonight Show.'"
If you love vintage cars, check out Jay's show called Jay Leno's Garage. Watch the entire clip and see his massive garage below: