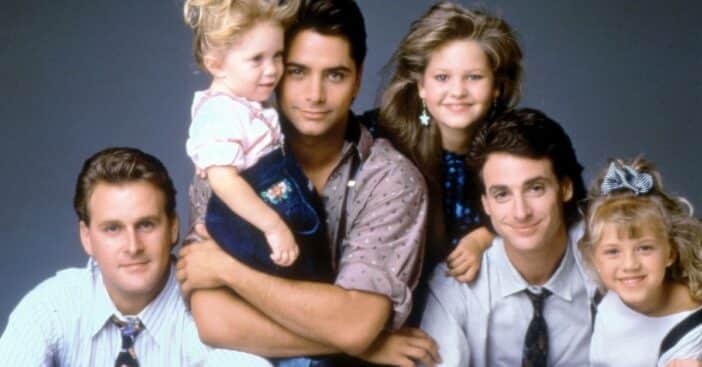 Everywhere you look, there's a heart, a cast to remember too. When anyone felt lost and alone, there was a show to call home. That show was Full House, led by a cast who became so iconic their impact remains felt to this day. While many viewers grew up to Full House, the lives and careers of the actors themselves are less clear to us. So, let's catch up with the cast of Full House today.
Full House opened its doors to the world on September 22, 1987, and treated viewers to 192 episodes of clean comedy, relatable family shenanigans, important lessons, and compelling character dynamics. It was ABC's response to Family Ties with a more wholesome twist. So, let's meet the names behind the people who shaped so many lives.
Bob Saget (Danny Tanner)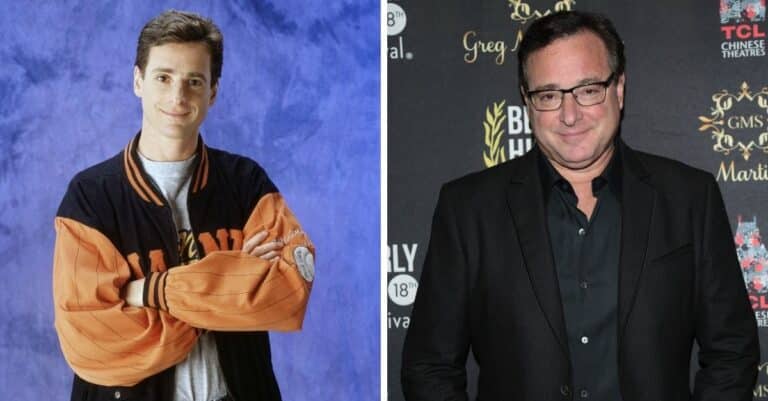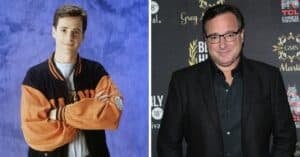 First a stand-up comedian, Bob Saget's start came with a comedic routine at The Improv where he would play "My Guitar Gently Weeps" while pouring water down his guitar. His academic career was sporadic, as he described in those days as cocky. Still, he landed a stint on CBS' The Morning Program. Then in '87 came his breakout acting role as Danny Tanner, the hygiene-conscious patriarch of the Tanner household, widower, and father of three young daughters.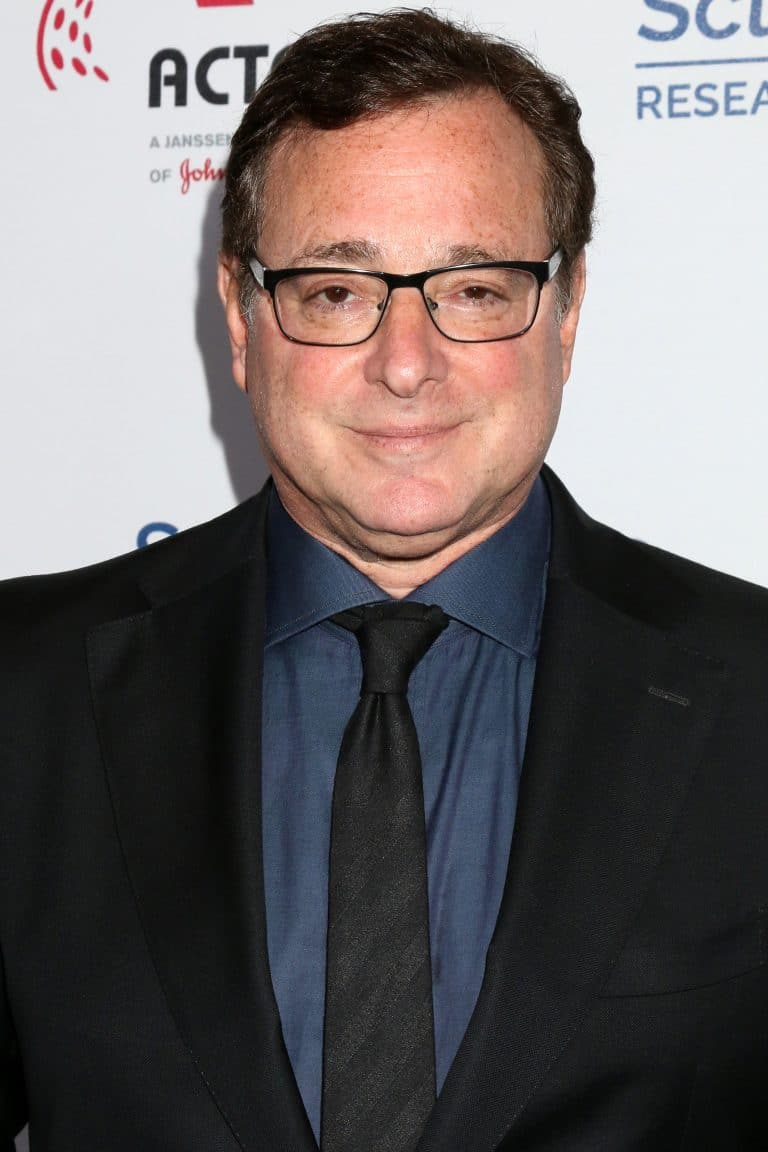 For a time, Saget worked on Full House and as host of America's Funniest Home Videos, also from ABC, simultaneously. Soon after, he branched into directing, first with Finding Hope, inspired by his sister Gay Saget who had suffered from scleroderma and passed away, then with the Norm Macdonald-led film Dirty Work. Acting roles were plentiful as well, and even when he was not seen, his voice was immortalized as the narrator for How I Met Your Mother.
He was also recognized in 2013 with a Grammy nomination for the comedy album That's What I'm Talkin' About. From 2016 to 2020, Saget reprised his role as Danny Tanner for the Netflix series Fuller House, reuniting with much of the cast. It was this same group of people who fell into mourning learning that Saget had died unexpectedly on January 9, 2022. He had been working on his I Don't Do Negative Tour. Saget was 65 when he died. He leaves behind ex-wife Sherri Kramer and their three adult daughters, as well as widow Kelly Rizzo.
Dave Coulier (Joey Gladstone)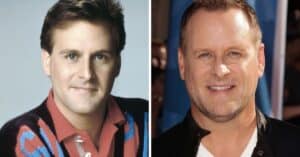 Skipping over Uncle Joey? Cut it out with that! Originally, Full House was going to be called House of Comics to accommodate a different premise: three comedians living under one roof. Joey Gladstone could be seen as a surviving bit of that concept since in the show he is a stand-up comedian who specializes in vocal imitations. This mirrors the career of Dave Coulier, today 62, who specializes in those exact areas as well. He began stand-up back in high school, only instead of cartoon characters, he did impersonations over the loudspeaker of the school principal and other staff members.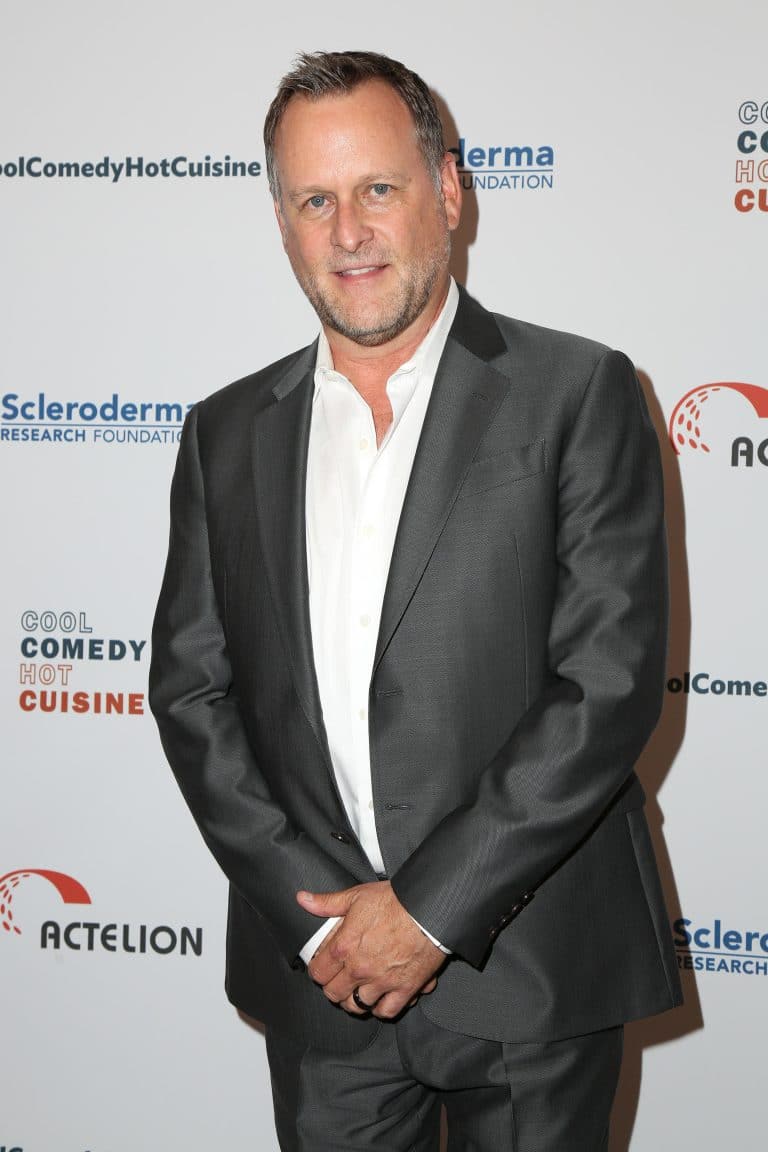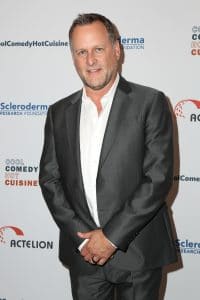 Using this talent for voices, Coulier filled his resume with voice acting work for shows like The Jetsons, Scooby and Scrappy-Doo, Extreme Ghostbusters, and more. The role of Joey Gladstone remains one of his most famous credits and he too returned for Fuller House. He also frequented America's Funniest People as a host on several occasions.
In his personal life, Coulier is a lifelong hockey fan and both plays video games about it and participates in charity events with the Detroit Red Wings. While Saget was known for adult humor outside of his ABC show, Coulier helped create The Clean Guys of Comedy, dedicated to promoting humor accessible to all members of the family. In the early '90s, Coulier was married to model and actress Jayne Modean and the two had one son together, Luc Coulier. In 2014, he married Melissa Bring Coulier and the two have been together ever since.
John Stamos (Jesse Katsopolis)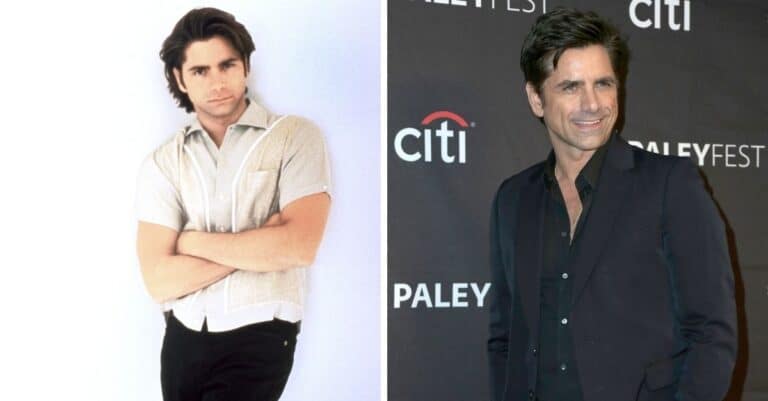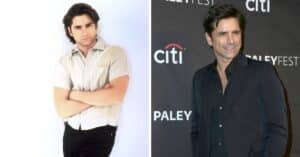 Have mercy, have you given thanks to the King of Rock and Roll today? It's what Jesse Katsopolis would do, even after moving into a very full house to help his brother-in-law raise his daughters. Though Full House was a comedy, it was rooted in tragedy, which John Stamos' character felt the weight of. Stamos himself is no stranger to the drama genre, having got his big breakthrough as Blackie Parrish in the soap opera General Hospital. He also brought his real love for music into his later role of Jesse, though while Jesse was an Elvis worshipper (a trait he did get from the actor), Stamos owed his own interest in and experience with music to the Beah Boys.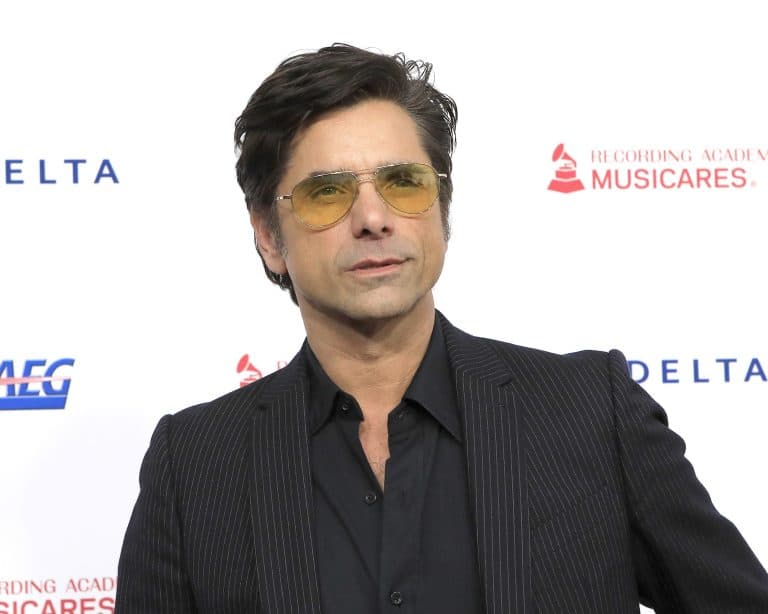 It was Stamos' idea to give Jesse the last name Katsopolis, the better to showcase his own Greek heritage; his own original surname was Stamatopoulos. But his resume is filled with shows of a very different nature from Full House, including one notable guest appearance on Law & Order: Special Victims Unit. Even when the genre was comedy, the brand would be very different, such as his appearance as himself on Two and a Half Men.
Stamos also continued to cultivate his talent for music both independently and with the Beach Boys. In fact, just in 2018, he hosted the PBS special A Capitol Fourth and played with the Beach Boys in front of the White House. That same year, he also married actress and model Caitlin McHugh and they celebrated the birth of their first son together. Together, they also started the St. Amos Jewelry line, with all proceeds going to the Childhelp foundation. Today, Stamos is 58 and shares frequent throwbacks from throughout his career.
Candace Cameron Bure (D.J. Tanner)
Oh, mylanta, it looks like D.J. Tanner is up next in the cast rewind. Candace Cameron Bure was just 11 when she brought Donna Jo "D.J." Tanner to the small screen and struck that perfect balance between a helpful older sister and a kid who still needed guidance herself. Plenty of viewers grew up with D.J. and learned the lessons she did alongside her and Bure had plenty of milestone experiences of her own through Full House, including her first kiss.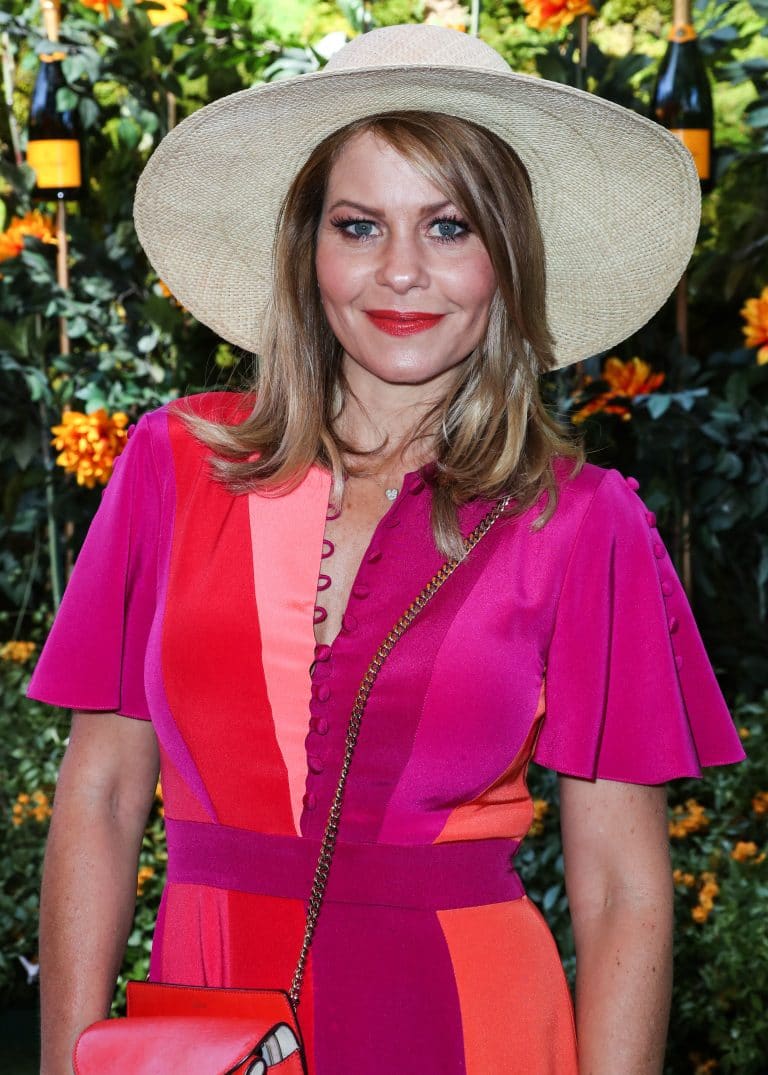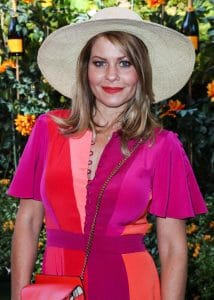 Bure's film career began the same year as Full House, but on TV, she'd had guest roles on St. Elsewhere, T. J. Hooker, Punky Brewster, and Growing Pains. Then came her work on Full House from start to finish. By the time it ended in 1995, she was 19 and received a steady flow of work, often covering much more gritty subject matter than even the most daring episodes of Full House touched upon – and that show dealt with child abuse. While that was covered in NBC's No One Would Tell, in She Cried No, Bure played a teen who had been date-raped.
Things took a turn for the wholesome again in the 2000s when Bure appeared on That's So Raven before beginning her partnership with Hallmark in 2008. Moonlight and Mistletoe was just one early entry in a long and ongoing list of Hallmark films, both Christmas and yearly, that Bure has starred in. Both working on these films and co-hosting The View left Bure with anxiety, though for different reasons; her Hallmark movies perform very well and she worries about the day that trend stops. Meanwhile, the heavy subject matter sparked feelings of PTSD for the actress on The View.
Today, at 45, she can find some reprieve with her husband Valeri Bure along with their daughter and two sons. On social media, she is outspoken about her traditional religious views.
Jodie Sweetin (Stephanie Tanner)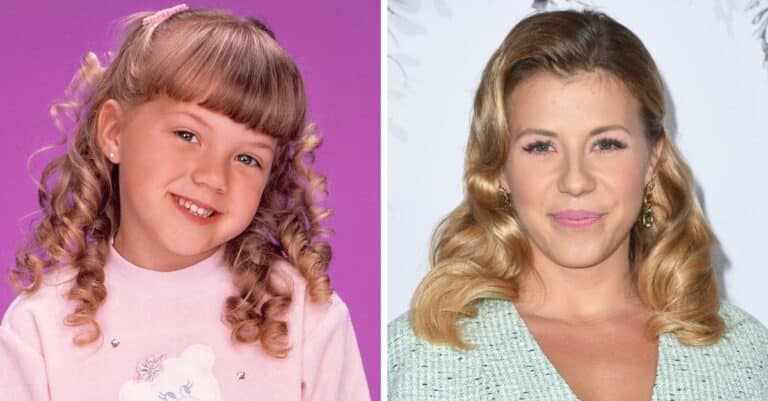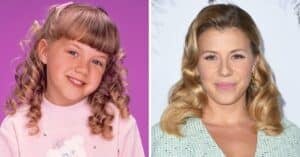 Just like Uncle Joey brings the humor among the adults in the Tanner household, Stephanie always has a witty remark at the ready and was never afraid to show her precocious side, so you can pin a rose on your rose to that. Full House was actress Jodie Sweetin's second job, the first being The Hogan Familly that same year. Unknown to many, she was adopted; the fact was kept quiet lest people think she was pressured into this career path.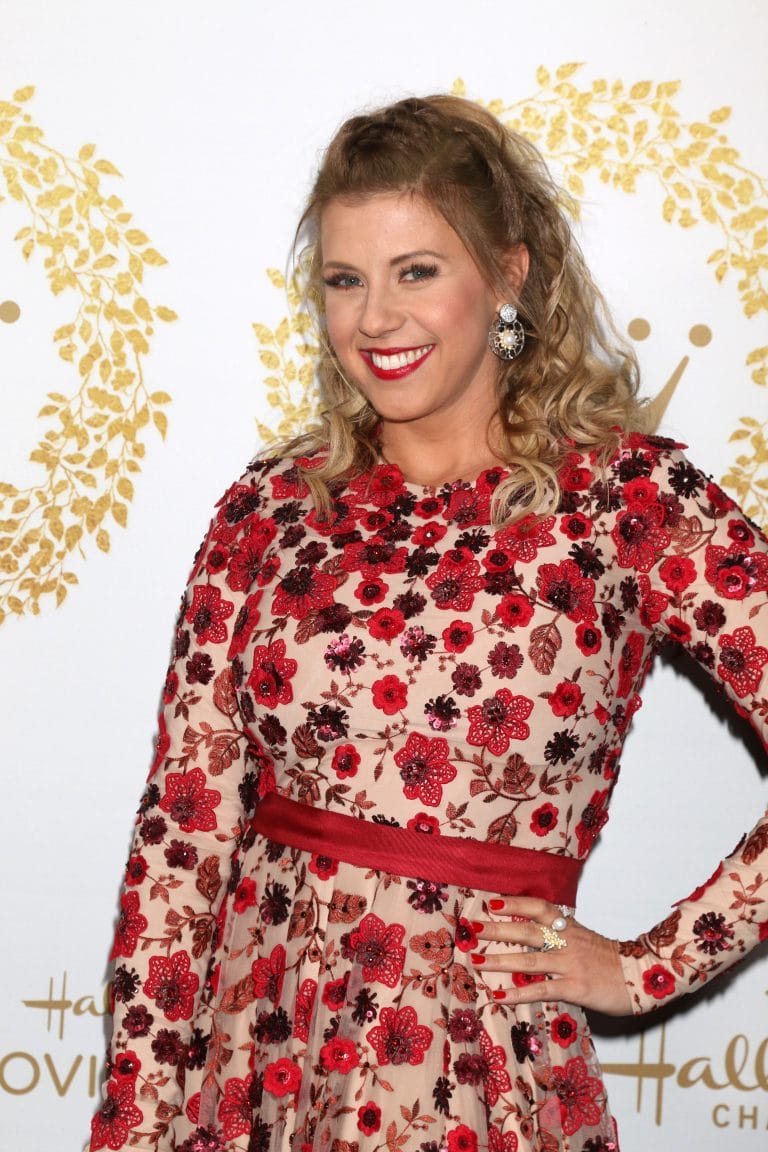 Sweetin is just one of a few members of the Full House cast who were in all 193 episodes (including the unaired pilot). While that meant plenty of screentime for Sweetin, it also meant some unwanted attention. When they were filming the episode in Disney World, she had to evade insistent fans and photographers, some of whom even pursued her into the bathroom. Still, she reprised the role of Stephanie for The All-New Mickey Mouse Club for "Guest Day," and of course for Fuller House years later. It would be her most famous role but she still found time to finish her high school and college education afterward.
Soon after the Full House cast disbanded, Sweetin showed an affinity for dance and even hosted the show Pants Off Dance Off from Fuse, then appeared in season 22 of Dancing with the Stars. Though these jobs were the result of a childhood passion supplemented by early dance lessons, Sweetin still fought inner demons in her personal life in the form of substance abuse, particularly crack cocaine, methamphetamine, and ecstasy. After starting to drink at the age of 14, Sweetin says she turned to drugs out of boredom. Her journey is outlined in the 2009 memoir unSweetined, and fortunately, the experience saw Sweetin in full recovery as of 2008. Now 39, three times married and separated and a mother of two, she uses that experience at a drug rehab center and advocates for addiction recovery efforts.
Mary-Kate and Ashley Olsen (Michelle Tanner)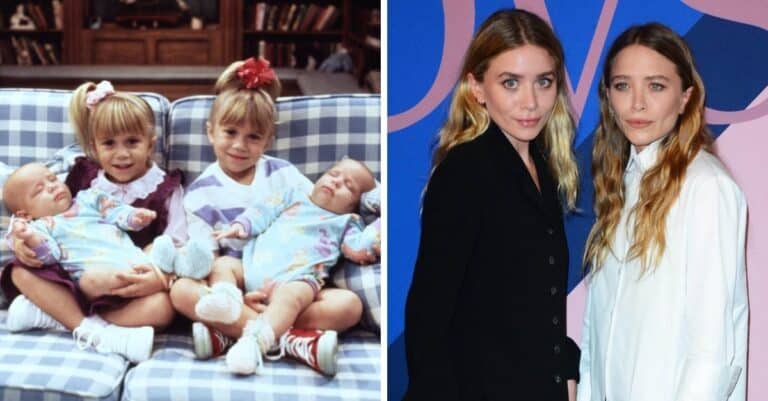 Is it time to talk about the actors responsible for Michelle Tanner? You got it, dude! Audiences met Michelle when she was just a baby, yet she readily produced phrases ahead of her time in a tone that could cut deep – and produce plenty of laughter. This is all the more remarkable since Mary-Kate and Ashley Olsen, known together as the Olsen twins, started off their acting career in the Full House cast. While Ashley is right-handed, Mary-Kate is left-handed, so Michelle comes off as ambidextrous when eating and writing throughout the show. Much like Michelle, the twins have a very big, mixed family of their own, including an actress sister, so it's no surprise the twins balanced work on Full House with other projects. That came to include To Grandmother's House We Go, Double, Double, Toil and Trouble, The Little Rascals, and It Takes Two.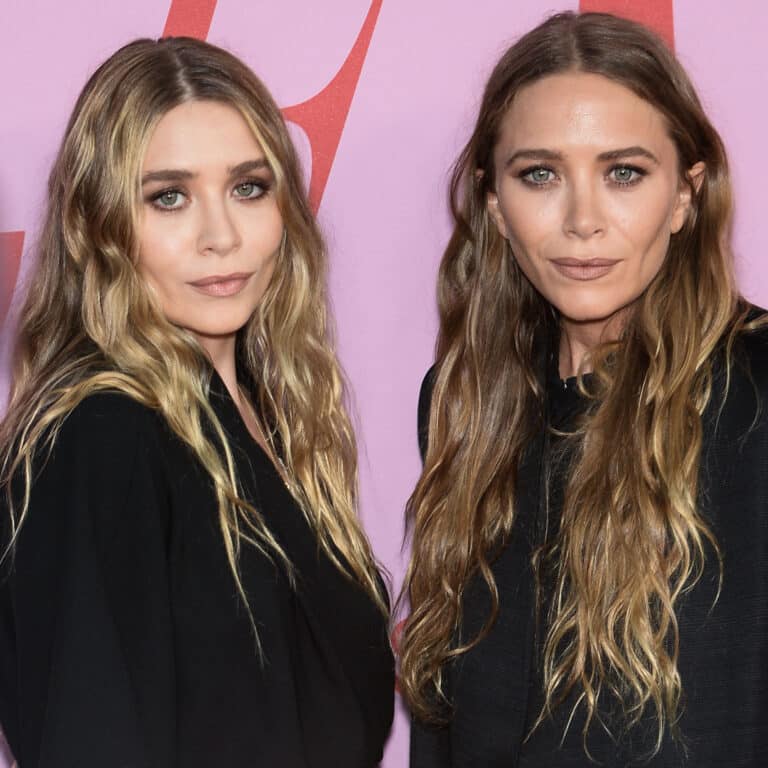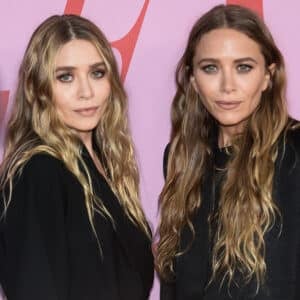 Also, 1994 saw the birth of The Adventures of Mary-Kate & Ashley, the first of several productions featuring the two of them starring on their own adventures. Other entries include Passport to Paris along with the film series You're Invited to Mary-Kate & Ashley's and Mary-Kate and Ashley in Action!. Their filmography is occupied by a mix of television and film but in 2004 they stepped away for acting and instead pursued fashion.
The two started the company Dualstar and it has gone on to encompass video games, movies, TV shows, magazines, and other entertainment mediums. Mary-Kate famously popularized a boh-chic look that mixes high-end and low-end pieces. The twins also have a clothing line in Walmart for girls ages four to 14. In J.C. Penny, shoppers also have access to their Olsenboye and StyleMint lines. Their design choices have since won them national awards and recognition. Though they did not join the rest of the cast from Full House for the Netflix spinoff, they did express their grief at the news that their TV dad Bob Saget had passed away.
Today, the twins are 35. Mary-Kate was married to French banker Olivier Sarkozy from 2015 to 2021, and Ashley has been seeing artist Louis Eisner since 2017.