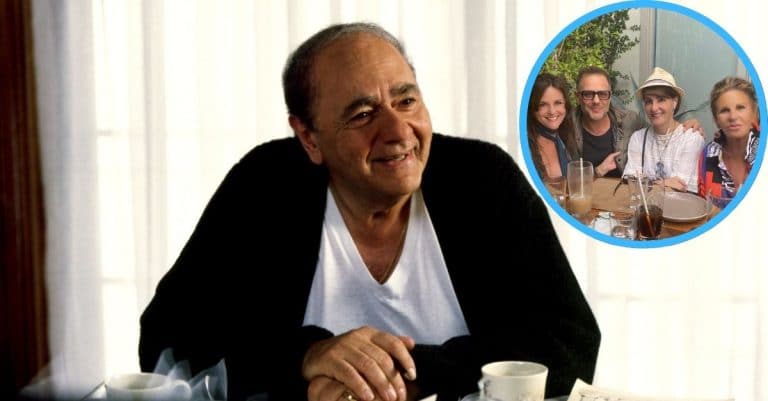 On Thursday, September 30, the cast of My Big Fat Greek Wedding attended an in-person reunion with the specific goal of honoring the late Michael Constantine. News of the occasion comes from Nia Vardalos, actress and co-writer with the franchise.
Constantine famously played the father of Vardalos' father, named Kostas "Gus" Portokalos. Additionally, he played high school principal Seymour Kaufman in ABC's Room 222. On August 31, 2021, Constantine died at the age of 94. USA Today reports that he passed away of natural causes, unrelated to any specific illness.
The cast of 'My Big Fat Greek Wedding' reunites to honor Michael Constantine
— Nia Vardalos (@NiaVardalos) September 30, 2021
On September 30, Vardalos, who played Toula Portokalos in My Big Fat Greek Wedding, posted news of the cast reunion honoring Constantine. "Friends in real life are why our films are so much fun to make," she posted on social media.
RELATED: Michael Constantine, 'My Big Fat Greek Wedding' & 'Room 222' Actor, Dies At 94
The text goes on, "Cousin Nikki @gia.carides & brother Nick @louismandylorofficial & mom, @lainie_kazan gathered to honor the memory of Michael Constantine, may he rest in peace." On Twitter, she shared these words as pictures of an Instagram text post, and added a heart in the captions. The accompanying picture shows the cast members smiling at the camera.
Treasuring every moment of the past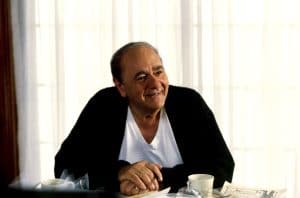 "He had told me he wouldn't be able to join us for the third film," the post went on, "and his wish was that we go on." And so, Vardalos revealed, "I wrote the screenplay to reflect Michael's decision and will always treasure his last messages to me, hoping we were filming soon."
Michael Constantine as "Gus" and my real dad Constantine "Gus" Vardalos, onset #MyBigFatGreekWedding2. May both dads Rest In Peace ♥️♥️ pic.twitter.com/PZn6oF2auT

— Nia Vardalos (@NiaVardalos) September 9, 2021
Indeed, there is a planned My Big Fat Greek Wedding 3, with Vardalos acting as a writer and reprising her role as Toula. So far, its release date is to be determined. The emergence of different COVID-19 variants "have made indies difficult, but we are hopeful." Finally, she concluded, "We miss you Michael, thank you for bringing my words to life with such passion and accuracy, you will always be with us."