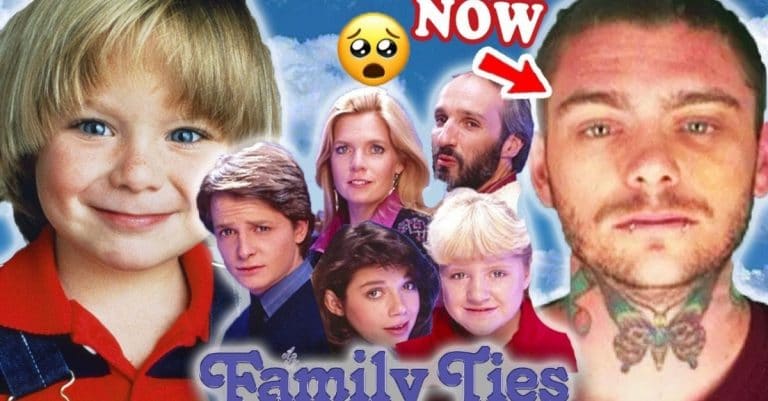 UPDATED: 4/19/2023
Among the many television families fans have encountered over the years, it seems certain that the Family Ties cast is one of the most beloved. Week after week, viewers gathered around their televisions to see what the Keatons had in store for America— and it was rarely a letdown.
Perhaps unintentionally, the cast became the ideal family for the American culture of the 1980s. While focusing on the average American family, the show juxtaposed cultural liberalism of the 60s and 70s against the conservatism of the 1980s. This sitcom was incredibly popular on NBC, running for seven seasons, and earning multiple Emmys. Amid it all, the series accidentally produced one of the most successful actors of all time: Michael J. Fox.
RELATED: The Cast Of 'Family Ties' Got Together For A Virtual Reunion
And while the rest of the cast has not had a list of credits like Fox — sans some noticeable guest stars— they've all been doing just fine. If only there were a way to see what they're doing now. Oh, look at that…we have a list below!
1. Meredith Baxter (Elyse Keaton)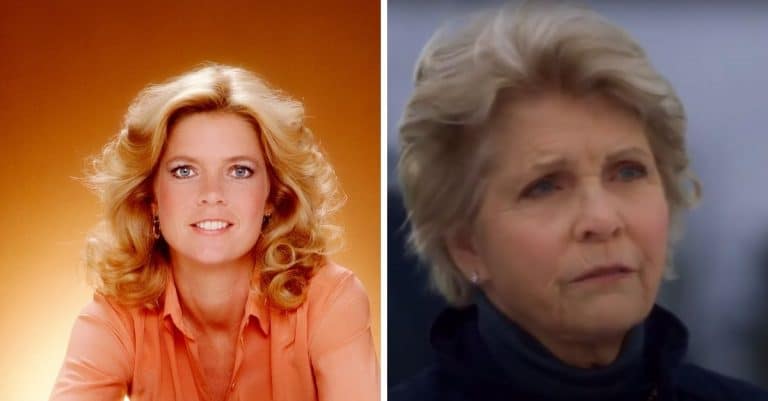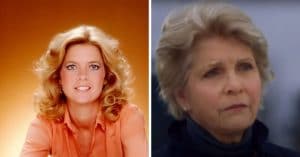 Baxter played Elyse Keaton, the ex-flower-child mother of Alex, Mallory, Jennifer, and Andrew, and wife to Steven. Having already had a steady career and a  big break with Bridget Loves Bernie, her role on Family Ties turned her into America's favorite mother— even if she played an ex-hippie in a country turning progressively more conservative.
Meredith grew up in Hollywood, her mother being Whitney Blake, famous for her four seasons as Dorothy Baxter on the 1960s sitcom Hazel. Her mother then co-created the show One Day at a Time, which was actually based on her time as a single mother raising Meredith and her siblings.
Meredith's big break came in 1972, as a titular series lead in Bridget Loves Bernie.  Her on-screen newlywed was David Birney, and this soon became reality, as he became her second husband in 1974. Then, in 1976, she got her sitcom family, minus the ties. She earned two Emmy nominations for the role of Nancy Lawrence Maitland over the course of four seasons of Family. During the '90s, she was diagnosed with breast cancer, but thankfully has since recovered.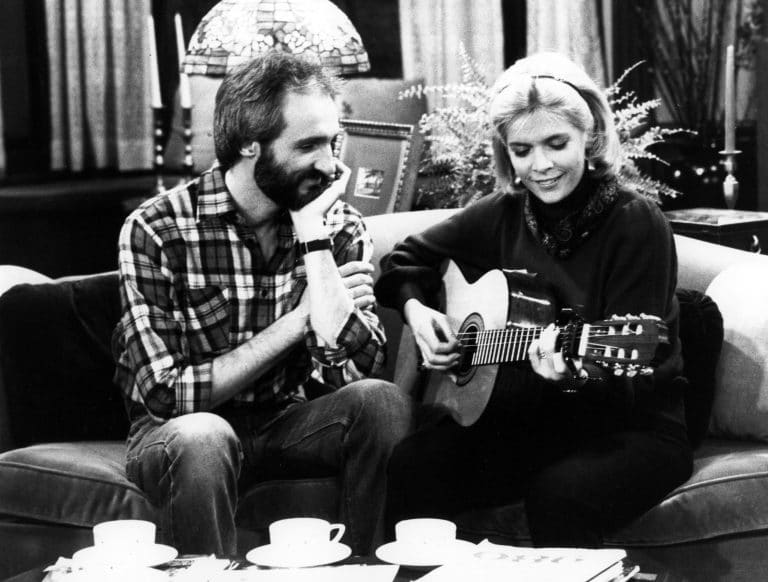 Though Family Ties has been off the air for just about 33 years, Baxter's work seems to have never stopped. Post-Ties, Baxter produced and starred in telefilms such as The Kissing Place and The Betty Broderick Story, earning her something of a reputation as the queen of melodramatic Lifetime TV movies. Aside from acting, Baxter, now 75, released a memoir in 2011 where she detailed her struggles with abusive marriages, recovering from alcoholism, and her realization that she was a lesbian.
2. Michael Gross (Steven Keaton)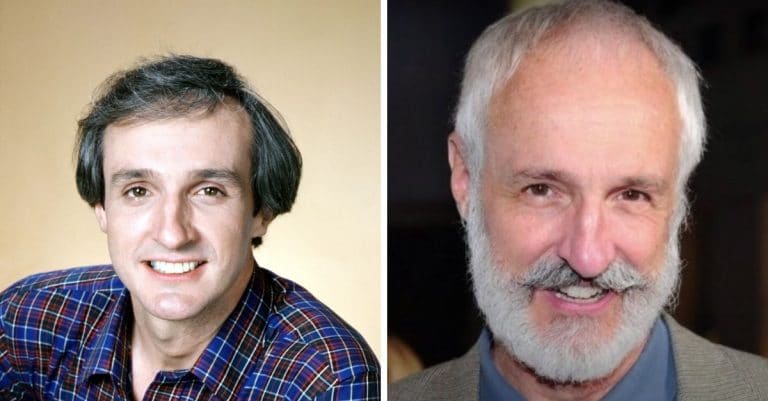 Not only was Gross famed for his role as Steven Keaton, but he also garnered some attention for the beard he grew throughout the seasons. Having appeared in some television and film roles before Family Ties, Michael Gross undoubtedly labeled the sitcom as his breakout role— one that would surely last him a lifetime of recognition.
Gross' career after Family Ties ceased to stop. After the show's end, he co-starred in the cult classic Tremors alongside Kevin Bacon. This role would spawn a few sequels and even a show of his own. Gross has also made several appearances on ER, How I Met Your Mother, Call Me Fitz, and many, many more.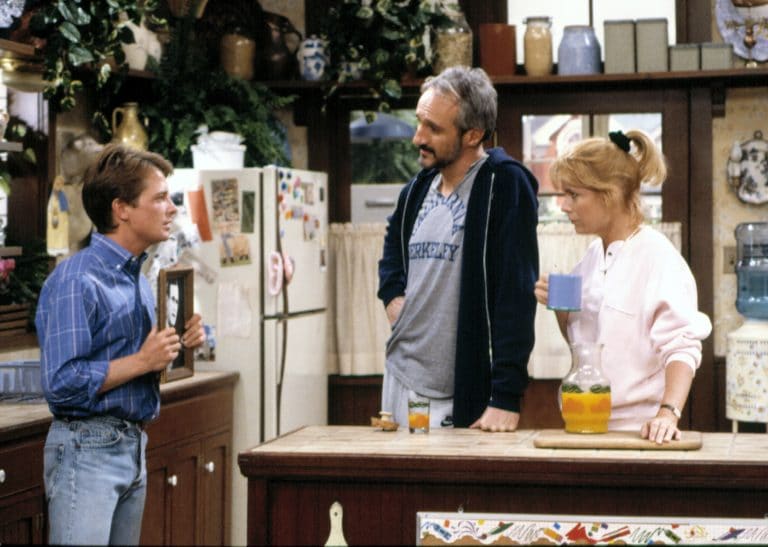 In 2015, Gross played Nick Claus in Becoming Santa, and the part of his wife Jessica Claus went to none other than Meredith Baxter, a lovely Holiday Family Ties connection. Along with this connection, the pair also share a birthday, June 21, 1947. They remain close friends to this day.
Gross, 75, is also an amateur railroad historian and is the spokesman for the World's Greatest Hobby campaign sponsored by the Model Railroad Industry.
3. Michael J. Fox (Alex P. Keaton)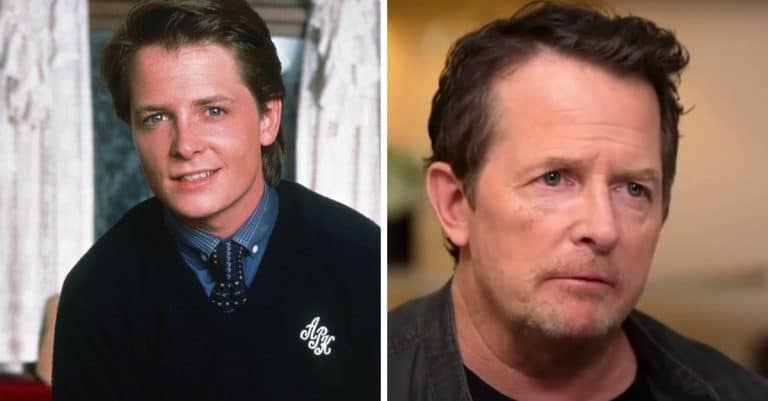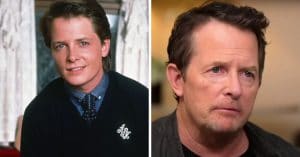 Before Family Ties, Fox was admittedly selling off sections of his couch for money, but once he won the audition— after a second attempt because creator Gary David Goldberg wasn't sold on the first— things changed quickly. Playing the young Republican Alex P. Keaton, Michael J. Fox stole America's heart in an instant— especially when he was cast in, Back to the Future.
In 1985, Michael J. Fox became legendary. Along with one of the most iconic roles of all time as Marty McFly, things got hairy when Fox portrayed Scott Howard in Teen Wolf, all  quickly turning him into a teen idol. In 1991 while filming the romantic comedy, Doc Hollyday, Fox began showing signs of Parkinson's and was diagnosed shortly thereafter. Even so, Fox still went on to champion the show Spin City in 1996 and won another Emmy for his Mike Flaherty.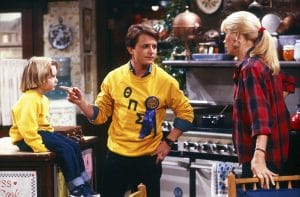 Following his Parkinson's diagnosis, Fox, who is 61, coped with heavy drinking and suffered from depression. After seeking help, the actor created the Michael J. Fox Foundation, in hopes of finding a cure for Parkinson's. Today, his organization proves to be one of the leading foundations with that focus. In the midst of his efforts, he appeared in several television roles as well as even reprising his famous 'Johnny B. Goode' performance back in 2011.
4. Justine Bateman (Mallory Keaton)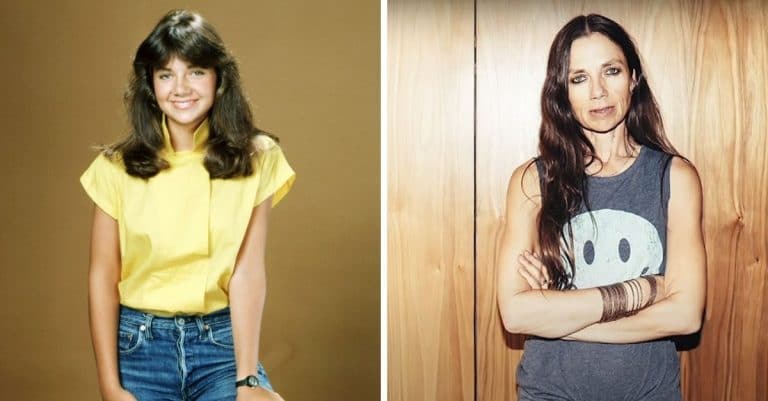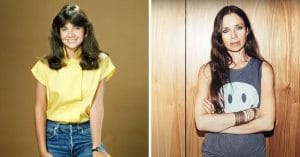 Playing a contrast to her mother on the show, Justine (older sister of Jason Bateman) portrayed Mallory, a materialistic yet lovable young woman who was often used as fodder for jokes. Despite that — and her being the butt of many of her brother's schemes — fans can never resist Justine's charm.
Bateman's career post Family Ties has encompassed not only acting but also producing, consulting, and writing. Her next main move in the acting world was 22 episodes of the Rob Schneider-led  show, Men Behaving Badly in 1996. Following appearances on everything from Lois and Clark to Desperate Housewives, Bateman ran and operated the production/consulting company, Section 5. Most recently you served as writer, director and producer of 2021's Violet.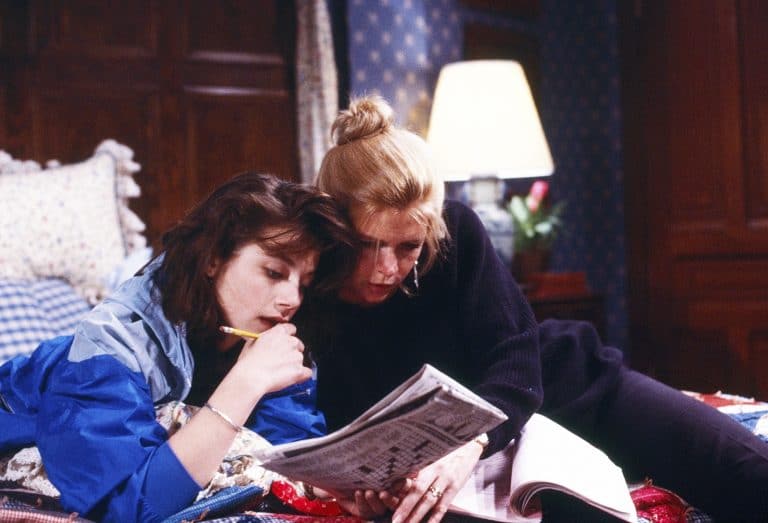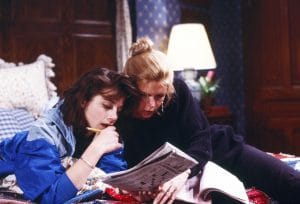 In terms of her personal life, Bateman is a licensed pilot of single-engine planes and a certified scuba diver. Today she's 57 and much like her character Mallory Keaton, Justine's also into fashion, even starting her own clothing design for a few years in the early 2000s.
5. Tina Yothers (Jennifer Keaton)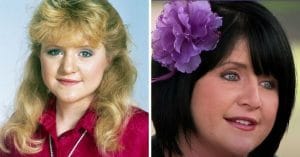 Starting her career as a child actress, Tina Yothers got her Family Ties gig at just nine-years-old, and thus her push into show business. Before that she was acting mainly in television commercials; however, she did land the 1981 TV movie The Cherokee Trail as well as the 1982 feature Shoot the Moon.
Abandoning the blonde locks that fans recognized as Jennifer Keaton's, Yothers has sported a black bob since the sitcom's end in 1989 and transitioned into the music industry. She performed with the band Jaded and played the lead role in a stage musical based on the life of porn star Linda Lovelace. Yothers has stayed away from the spotlight of television, except for a few on-air interviews as well as a stint on Celebrity Wife Swap back in 2012.
6. Brian Bonsall (Andrew 'Andy' Keaton)
Getting his big break at just five-years-old, Brian Bonsall played Andy, the youngest addition to the Keaton clan from 1986 -1989. Along with Family Ties, Brian also played Worf's son Alexander in Star Trek: The Next Generation.
Bonsall was then part of some popular movies, including playing Patrick Swayze's son in 1993's Father Hood. And the following year he starred in the Disney comedy Blank Check.
Mainly finding success as a child actor, Bonsall retired from acting altogether in 1995 and pursued a career in music, forming the band Late Bloomers. He's been a part of several punk bands but as comes with rock and roll, Bonsall faced some run-ins with the law. In 2007, he was arrested on charges of assaulting his girlfriend. Then in 2010, he was arrested on charges of using marijuana, thus violating his terms of release.
Bonsall, 41, now claims to be sober since his 2010 arrest. In 2019, he and his wife, Courtney Tuck, had a baby boy, creating their own family ties. He was most recently seen in the 2022 film You're Melting, playing a character named Dr. Love. 
Family Ties was sweet, funny and everything a good sitcom should be. With a plethora of A-Plus celebrity guest stars such as the late River Phoenix and Mr. Tom Hanks as the alcoholic uncle, Family Ties quickly became a fan favorite. Was Tom's episode the best of the bunch, or do you have a different favorite? Who was your favorite member of the Keaton Family?
FAQs
What happened to Mallory on Family Ties?
Mallory, played by Justine Bateman, went on to do a string of television movies after Family Ties wrapped. She's made guest-starring turns on Desperate Housewives, Californication, and Psych. She was also in 1990's The Closer and 1992's Deadbolt.
Why did Family Ties get Canceled?
The show's run only ended because of the ages of the children, according to Michael Gross in an interview. Another large factor was the departure of Michael J. Fox, who played the character of Alex. Fox had become a major star and had begun to focus on his film career, which made it difficult for him to commit to the show full-time.
Who did Tom Hanks play on Family Ties?
Tom Hanks appeared on Family Ties in a guest role in a 1983 episode titled "Say Uncle." In the episode, Hanks played the character of Ned Donnelly, the younger brother of Elyse Keaton, who is played by actress Meredith Baxter.