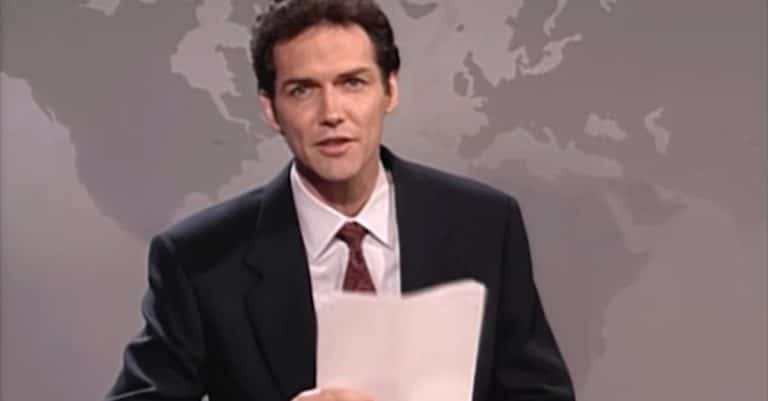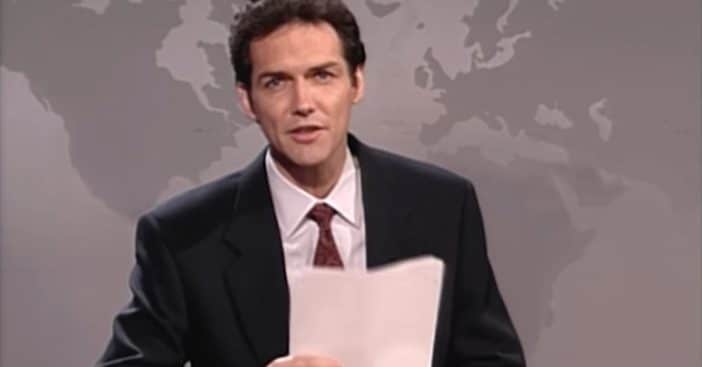 Autumn 2021 marks 47 seasons of SNL, which is the origin point for many enduring comedians. Its rotating cast included Norm Macdonald, who died of cancer last month. The show that he so famously performed on honored his biggest jokes from when Macdonald hosted the Weekend Update segment of the show as it also celebrated its season 47 premiere.
Macdonald was with SNL for five years, from 1993 to 1998. In addition to performing iconic imitations of relevant cultural figures, by the show's twentieth season, he was also the host of Weekend Update, where he went over the latest news in his own way.
'SNL' honors Norm Macdonald in its season premiere of 'Weekend Update'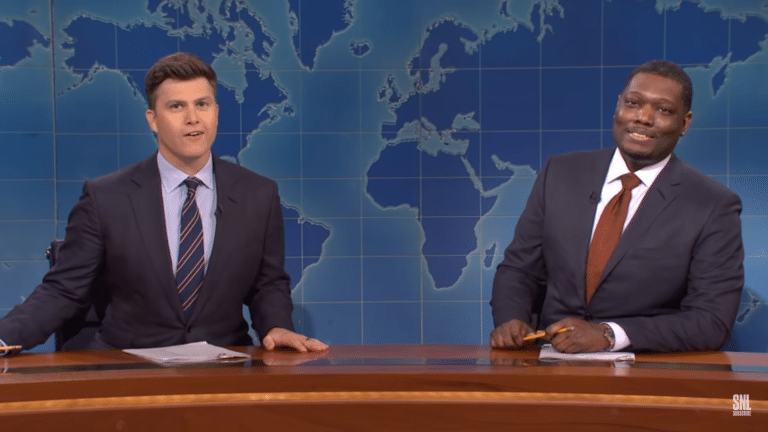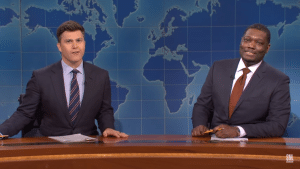 Current Weekend Update hosts Michael Che and Colin Jost ran their segment as usual, having hosted together since 2014 (Jost initially hosted with Cecily Strong). After presenting absurd news stories with sharp punchlines, they set aside the rest of the segment to honor one of its most memorable anchors, Norm Macdonald.
RELATED: Original 'SNL' Creator Honors Norm Macdonald At The 2021 Emmys
Jost called it a "bittersweet night for us," with Che confirming it was due to the September 14 passing of Macdonald. Jost admitted "Norm is the reason that I ever wanted to do Weekend Update," and so they decided "we'd turn the last few jokes of Update over to Norm." The screen then transitions from Jost and Che to a montage of some of Macdonald's most memorable moments.
No topic was safe or too absurd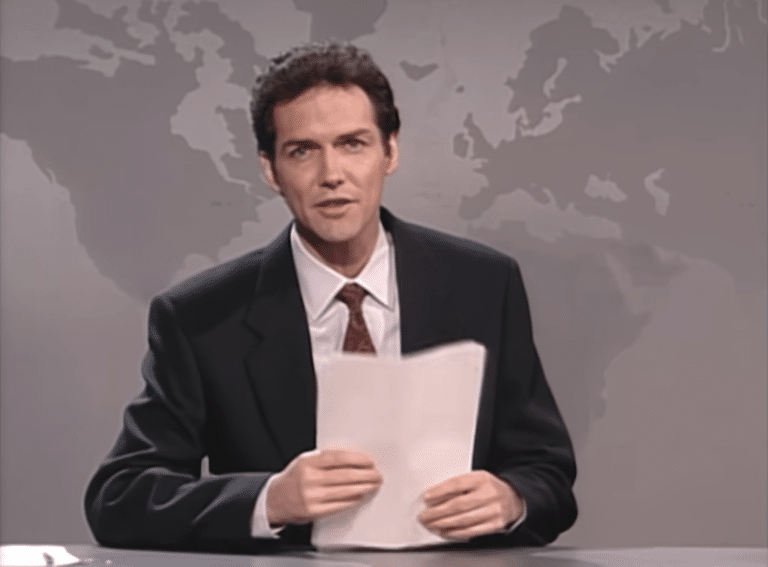 The rest of the Weekend Update segment is entirely composed of jokes from Macdonald, who died after a nearly decade-long secret battle with cancer. In the montage, Macdonald promises reporting on "fake news," which included former President Clinton's opposition to all kinds of marriage, the planned "huge disaster" of a floating airport, questioning a French high-rise climber's name choice of Snake Man, and declaring OJ Simpson's infamous knit cap his "lucky stabbing hat."
"And that's the way it is," Macdonald declared at the end of the montage, before wishing the audience good luck. After going live on October 3, by time of writing the video has received over 856k views, with the comment section flooded with memories, thank-yous to SNL for making such a tribute, and hopes that younger viewers will look further into Macdonald's work. One comment also noted how fitting it was that the montage ended on an OJ Simpson joke, as those are believed to have caused Macdonald's dismissal from SNL. Just as Jost and Che promised, and this comment noted, "Norman gets the last laugh."