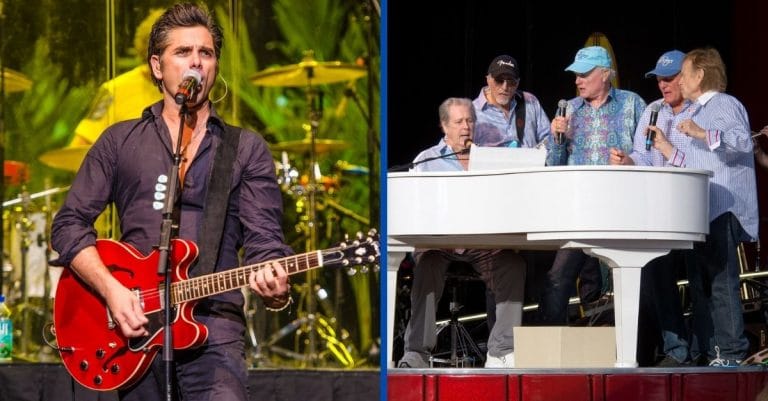 John Stamos joined the Beach Boys for their 4th of July special that aired on CNN this past weekend. Stamos joined them onstage to perform hits such as "Wouldn't It Be Nice" and "Sloop John B." Stamos has long been associated with the group after they appeared on some episodes of Full House, where Stamos starred as Uncle Jesse.
Stamos also appeared in the group's 1988 music video for "Kokomo." Other performances they've all had together include ABC's Dancing With the Stars in 2010 and PBS' A Capitol Fourth special in both 2017 and 2018.
John Stamos Reunites with the Beach Boys
On the beach in #Florida @TheBeachBoys "Sloop John B" @MikeLoveOFCL @ALANJARDINE @JohnStamos #CNNFourthOfJuly @AnaCabrera @DanaBashCNN @donlemon 🌎🇺🇸we are a new #Podcast pls 🙏 give us a follow for all ur Rock & Wrestling needs #beachs #Happy4thofJuly #HappyBirthdayAmerica 🇺🇸🌎 pic.twitter.com/jCrcPLjcM7

— Rock And Wrestling Connection (@RockndWrestling) July 5, 2021
Fans have been commenting on the performance since the Beach Boys and Stamos were trending all over the Internet this 4th of July weekend. "Bruce still sounding good doing the high harmony on Sloop John B verses," one fan writes on a YouTube video of the performance. Another noted Mike Love having some voice issues, saying, "Oh how very sad to see Mike finally beginning to have troubles singing. (ex. California Girls) He's held the record for best sounding voice of his age for so many years! Thank goodness for how long he's kept it up."
RELATED: John Stamos Shares Story Of How He Appeared In A Beach Boys Music Video
One fan thinks that the Beach Boys aren't sounding too hot these days, saying, "As a hard core Beach Boys fan…this really sucks and it's embarrassing. Mike Love and Co. should've hung it up years ago."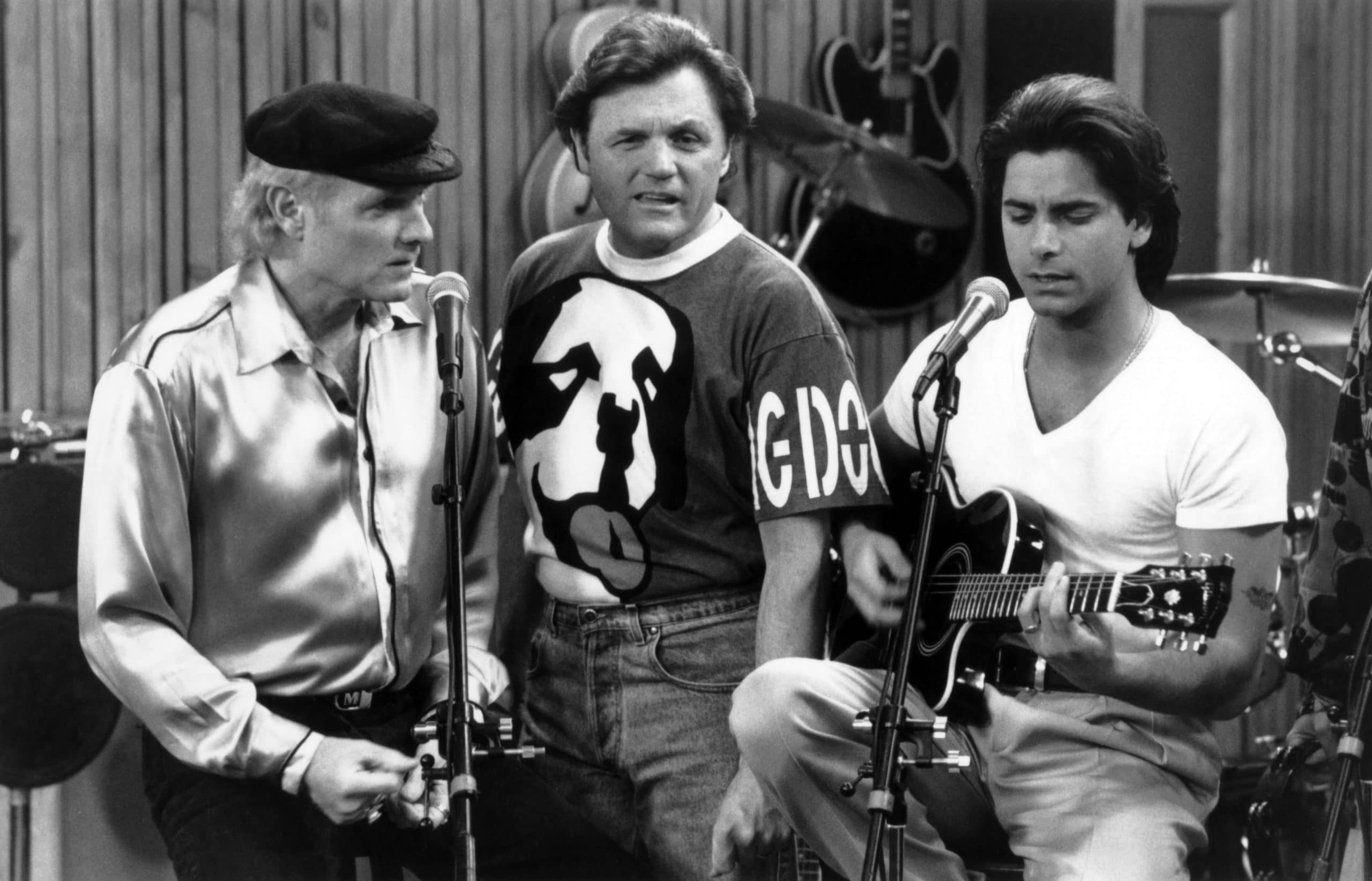 What do you think about the performance? Check it out in the video below.