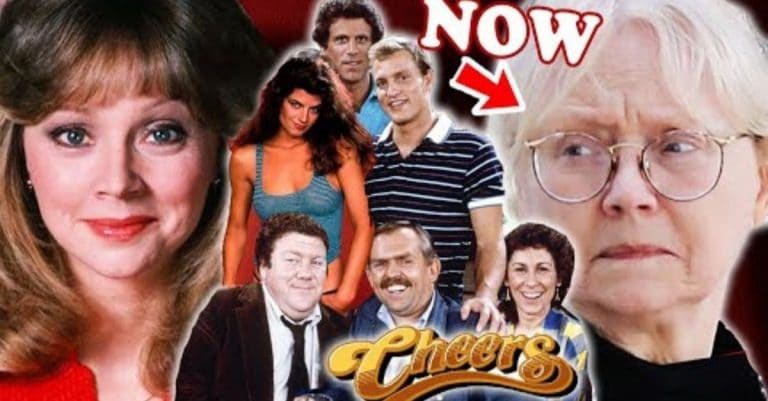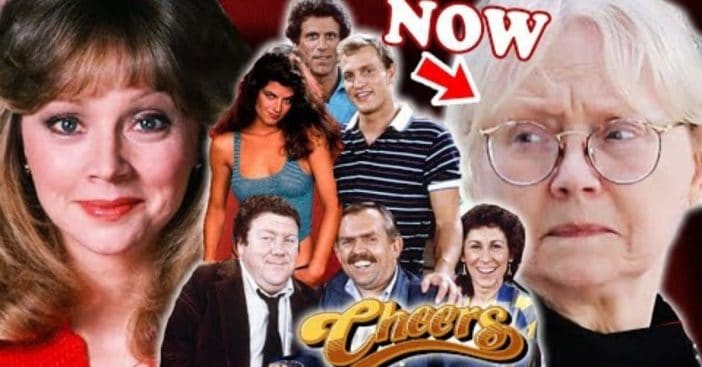 UPDATED 3/16/2023
It's time for a cast rewind where everybody knows these names. This particular neighborhood watering hole came with a lot of friendly faces viewers got to enjoy for 275 fantastic episodes across 11 seasons. While ratings for Cheers started as a mixed bag, the cast helped it stay afloat long enough for the audience to catch up and enjoy it with high regard to this day.
So, where did this band of misfits go after leaving Cheers Beacon Hill Bar? The show recruited an established and growing powerhouse of talent, so many actually continued on with even more amusing projects. Others still wandered outside their comfort zone to show off some commendable range. Catch up with the cast of Cheers here!
Ted Danson (Sam Malone)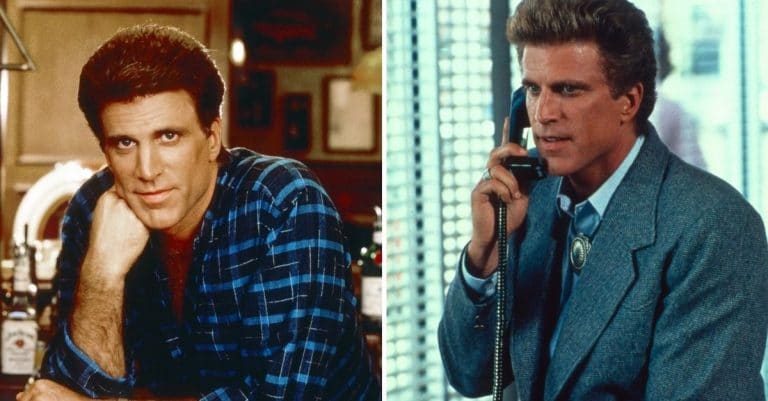 Make way for Mayday Malone, a real lady's man, cocky but likable. His job as bartender at Cheers gave him a lot of chances to flirt, with customers and co-workers alike. It's been said the man behind Sam only started feeling comfortable with the role by season three.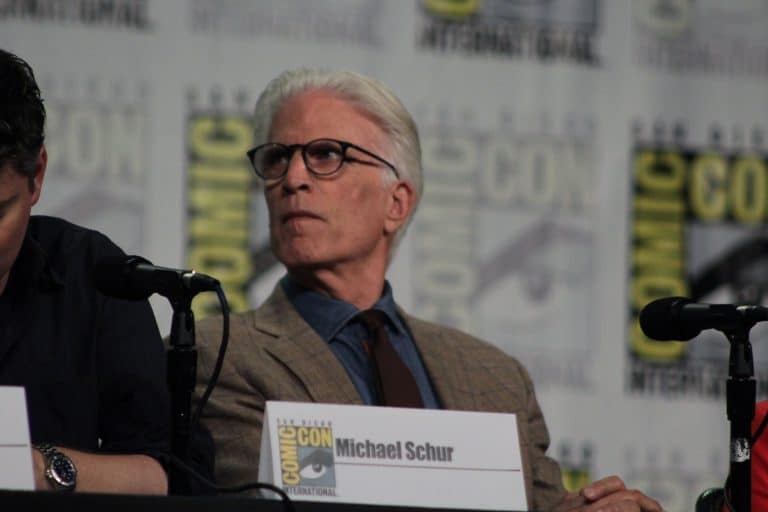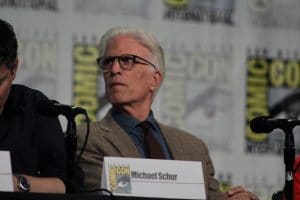 Starting in the '70s, Ted Danson got his feet wet with two soap arcs, first on Somerset, then as Mitch Pierson on The Doctors. Following that, he guest starred on a lot of shows, including two episodes of Benson. Then, in 1982, it was time to grab a bar rag and start goofing around with Coach.
Danson, now 75, then found success in films, first co-starring with Tom Selleck in Three Men and a Baby, then with Whoopi Goldberg in 1993's Made in America. Actually, it was during this interaction that Danson and Goldberg had an affair, which in turn prompted Danson's second divorce and multiple condemnations from the media. Danson turned back to TV to reestablish himself with 1998's Becker, which enjoyed 6 seasons.
From 2016 to 2022 he starred in the NBC sitcom The Good Place, where he absolutely shined as the coolest Demon ever; and since 2021 he's starred in the same network's Mr. Mayor. He's been married to actress Mary Steenburgen since 1995. In October 2019, Danson was arrested and charged along with actress Jane Fonda at a climate change protest outside the Capitol.
Shelley Long (Diane Chambers)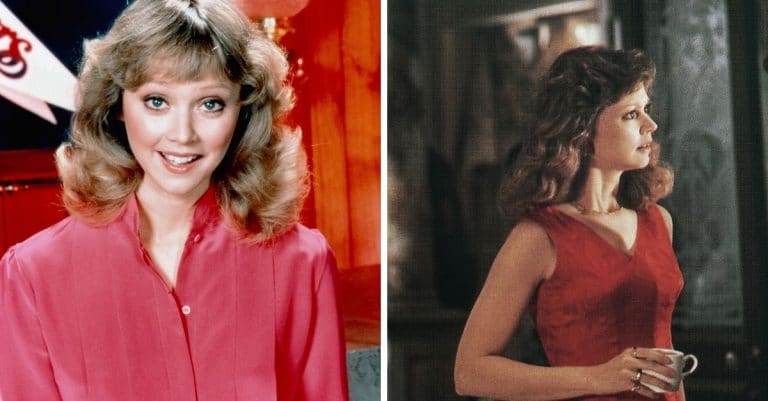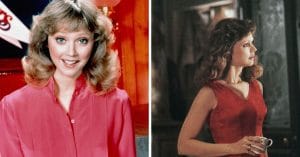 Down on her luck, Diane Chambers was a classy sassy intellectual, Her unexpected and rocky relationship with everyman Sam was a riot to watch. And her ongoing rivalry with Carla was downright hysterical. Diane and Sam's relationship was the bedrock for the early seasons — Ted goes farther saying, "You put us on the map, We hadn't seen a character like Diane Chambers for years."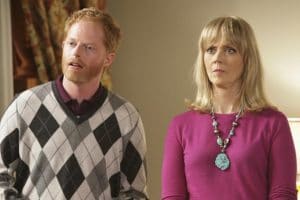 Critics agreed and Shelley Long received five Emmy nominations, winning Best Actress in '83. Though, Long's career had really taken off in 1982 when she co starred with Henry Winkler in the film Night Shift, and reluctantly agreed to co-star in Cheers, she always had her eyes on the silver screen above all else, which is what led to her departure from the Cheers cast after five seasons.
Long, now 73, did just that, too, playing out every homeowners' nightmares with Tom Hanks in The Money Pit, then leading a group of scouts as a very-Diane Chambers-like character in Troop Beverly Hills. Her most recent TV success was as DeDe Prichett in Modern Family, the eccentric ex wife of Jay who's openly brawled with his current wife Gloria; and in the 2021 film The Cleaner (co-starring Wonder Woman herself, Lynda Carter) as well as 2022's Give Me Pity!.
Nicholas Colasanto (Coach)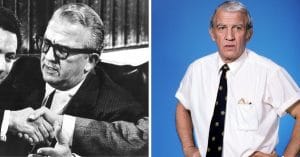 Though not the fastest ball to be pitched, Coach was a riot to watch. Originally Sam's pitching coach, now he's just wandering in Left Field, but he still has some of the best comedic timing on TV. No one has ever answered the phone or taken messages better and more incorrectly, than Coach.
Instead of becoming an accountant as originally planned, Nicholas Casolanto realized his passion for acting at college and worked in front of and behind the camera. In fact, he actually directed episodes of some of our favorite shows such as Bonanza and CHiPs.
Casolanto realized his health wasn't great and had plans to retire; however, he shelved them to work with the Cheers cast. Viewers felt glad to meet such a one-of-a-kind character. Sadly, though, his health deteriorated due to decades of being an alcoholic. He had joined AA in the 70s and gotten sober, but the damage was done and "Coach" died in 1985. At that point, it was during season three and he was 61 years old. Rest in peace, Coach.
Rhea Perlman (Carla Tortelli)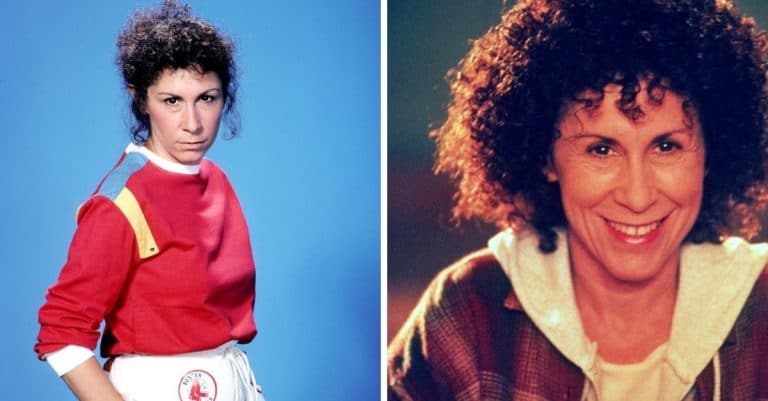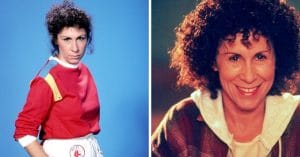 Standing at a towering… five feet tall, Carla Tortelli didn't need height to be intimidating. This mean-spirited waitress had enough snark for everyone, though Diane was her main target. This proud Bostonian could lunge on anyone she was annoyed with and stick like Velcro.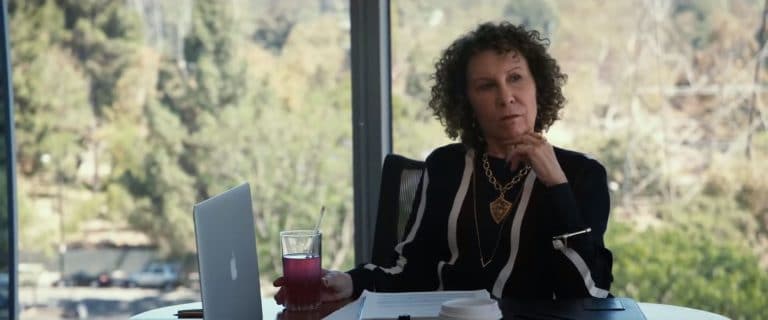 Rhea Perlman appeared in all 275 episodes of Cheers, joining Ted Danson and George Wendt for that rare distinction. Those seasons gave her plenty of time to rack up 10 Emmy nominations, four of which she won. Perlman proved herself time and again to be a phenomenal actress, often acting alongside her spouse Danny DeVito, starting all the way back with one episode on Taxi, and continuing as the mean parents in Matilda. She got a chance to champion her own show in the 1996 sitcom Pearl, but it didn't last past one season. More recently she was hysterical as Danny's mother, Annette Castellano, on The Mindy Project; provided her voice on animated series Harley Quinn and Star Wars: The Bad Batch; and will be seen in the 2023 films You People and Barbie.
Perlman and DeVito have been an on and off couple for decades, never making it final by signing divorce papers, but they did just sign off on buying a house in Silver Lake, Los Angeles, so things appear cordial enough. Today, at 74, she's also an author — check out her children's series called Otto Undercover.
George Wendt (Norm Peterson)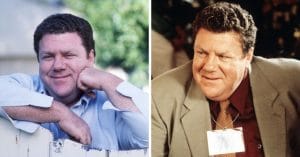 What's the latest Norm? As he'd famously explain: "It's a dog-eat-dog world, and I'm wearing Milkbone underwear." As part of the cast, Norm Peterson would frequent Cheers to dodge his rocky marriage, all while this barstool potato enjoyed the simple pleasures: beer.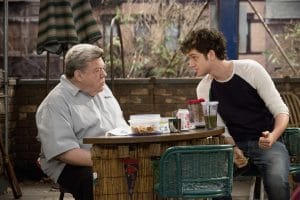 George Wendt's Norm was intended to be a one off character, only saying the word…beer. But the audience's reception helped make him a mainstay among the Cheers cast, earning him six Emmy nominations. In fact, Norm became so popular that it bled into other shows as well, like The Simpsons.
Ultimately a comedy man through and through, he made cameos on several episodes of SNL as one of the Chicago Superfans, Da Bears. He had some film successes too as part of 1985's Fletch. Wendt also co-starred with Mel Gibson in 1991's Forever Young. At 74 years old, he's still very active in the entertainment industry, with his last major TV role coming from the TBS mini-series, Clipped, and guest starring roles on Peyton's Places and The Goldbergs. He also appeared in the 2022 film Christmas with the Campbells.
Kelsey Grammer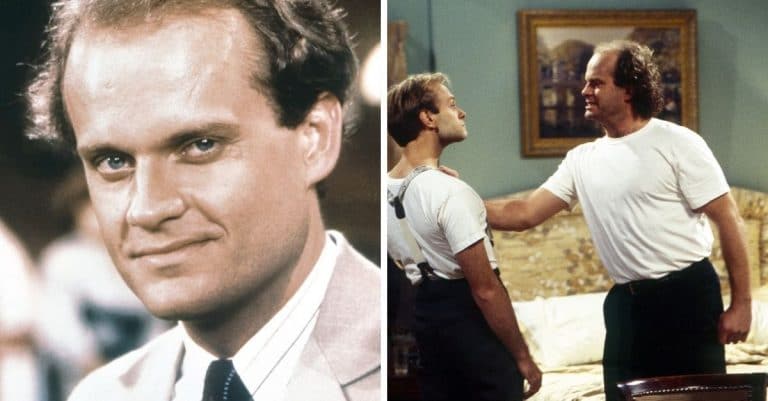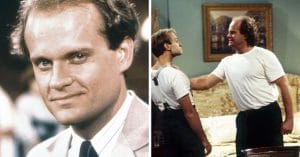 As a psychiatrist, Frasier Crane brought plenty of book smarts, just not as much relationship smarts, after that sad twist with Lillith. Remarkably, no one laughed during Kelsey Grammer's audition, but his chemistry with Ted Danson was too good to pass on. So, this short-lived character became a beloved regular in the Cheers cast. He even got his own spinoff, which some say surpassed the original: Frasier.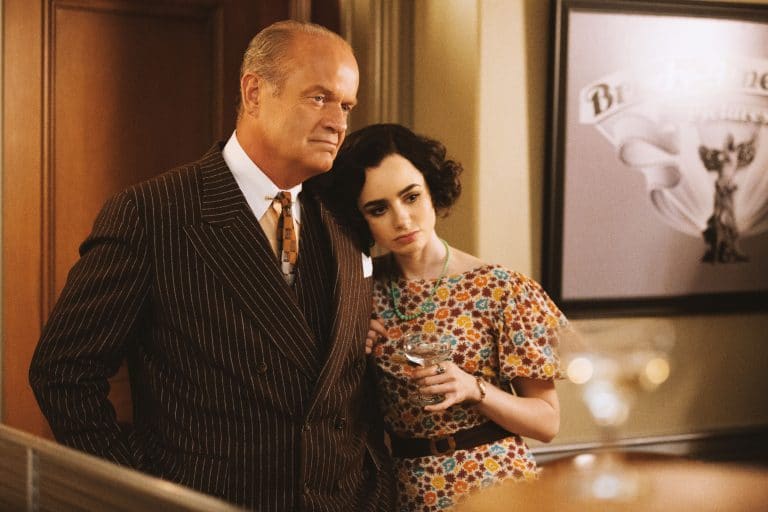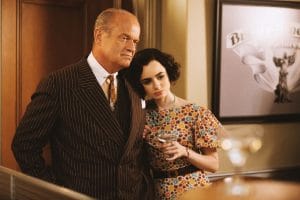 As a result, he played the character Frasier for 20 years total. Outside of many stage productions producers noted that his voice is quite incredible. As a result, he's done a lot of vocal acting such as Vlad in 1997's Anastasia, then in X-Men franchise as Beast as well as voicing Sideshow Bob on The Simpsons.
To this day, Grammer struggles with alcoholism, which he says started when he was 20. At that age, terribly, he had to identify the body of his younger sister who was abducted, raped, and murdered. He named his daughter after his sister in her memory.
Grammer's love life is quite complicated, being married four times with seven children. In 1997, he married model Camille Donatacci, known for Real Housewives of Beverly Hills, but it seems his relationships don't last. His current spouse is a flight attendant and 25 years his junior. Currently, there is talk that Grammer, now 68, will continue the role of Frasier in a new series in development. Most recently he appeared in the 2023 film Jesus Revolution.
Woody Harrelson (Woody Boyd)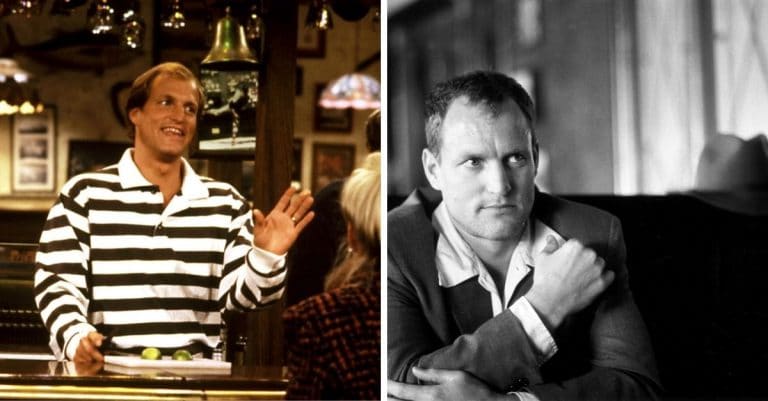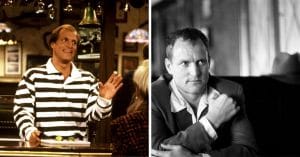 Would anyone like to be be penpals? It's easy, you just take a pen — no, don't write with it. Just exchange it! That's how it works according to Woody Boyd. When his literal penpal Coach dies, Boyd takes up his bartending job.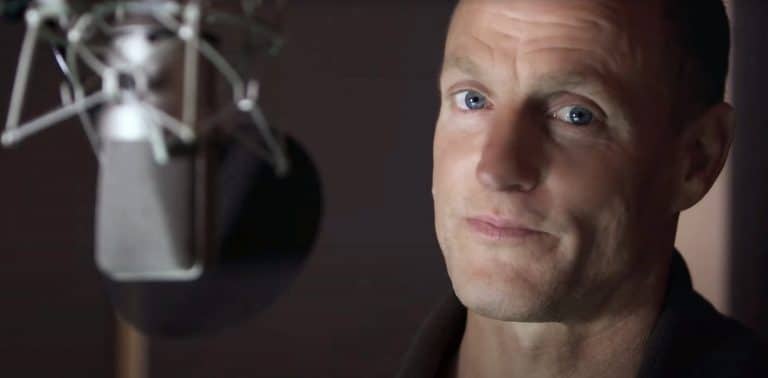 Joining the cast of Cheers helped make Woody Harrelson a household name. Today a bonafide movie star,  Harrelson's credits span the entire gamut. From portraying the publisher of Hustler Magazine in  The People vs. Larry Flynt, to a Hunger Games victor in that hugely popular franchise. Today at 61 years old, his recent TV work was Emmy nominated for HBO's first season of True Detective. Woody is an enthusiast and supporter of the legalization of marijuana and hemp. Seen in 2021's Venom: Let Their Be Carnage, his recent film projects include the 2022 films Triangle of Sadness and The Man from Toronto, 2023's Champions and the forthcoming Suncoast and Project Artemis.
John Ratzenberger (Cliff Clavin)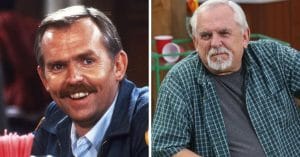 More often than not, Cliff Clavin got on everyone's nerves, spouting off useless facts. It didn't help that he also incited the occasional riot. John Ratzenberger tried out to join the Cheers cast with different plans in mind, though; he wanted the part of Norm. Taking the final choice in good stride, Ratzenherger instead suggested a know-it-all type, and the show's creators got to work.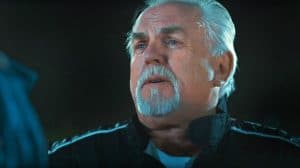 His work earned him two Emmys and after, Ratzenberger primarily used his voice to work. He is the only voice actor to appear in every Pixar feature film, including Hamm the piggy bank in the Toy Story franchise. Additionally, in 2004 to 2008 he hosted the TV documentary series Made in America. Today at 75 years old, he's still acting and voice acting.
Kirstie Alley (Rebecca Howe)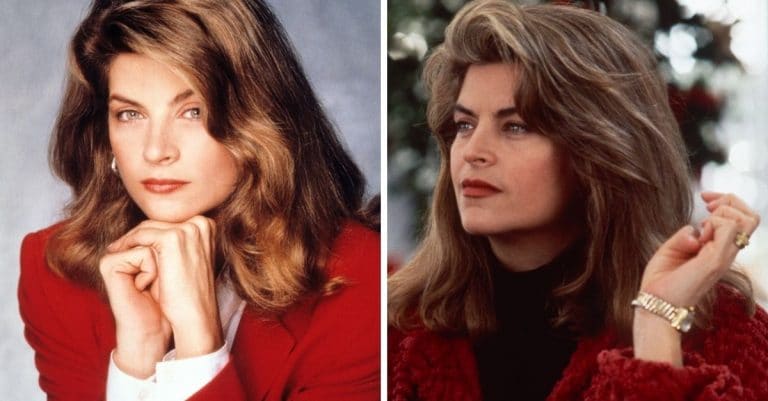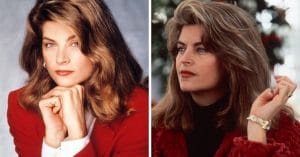 In a sea of all these dysfunctional people, Rebecca Howe was just an all-around good person and character. After Shelley Long left, she provided a nice replacement with someone more vulnerable than the willful Diane.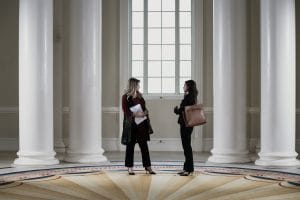 Actress Kirstie Alley dropped out of college and moved to LA to pursue Scientology, which she actually used to help her kick her cocaine addiction. Her film debut came with 1982's Star Trek II: The Wrath of Khan. Her biggest movie role, though, was in 1989 co-starring with John Travolta in Look Who's Talking.
In 2000, she purchased a waterfront mansion from former Scientologist Lisa Marie Presley for $1.5 million. The house is in Clearwater, Florida and is the spiritual headquarters of the Church of Scientology. Sadly, she died on December 5, 2022 at age 71.