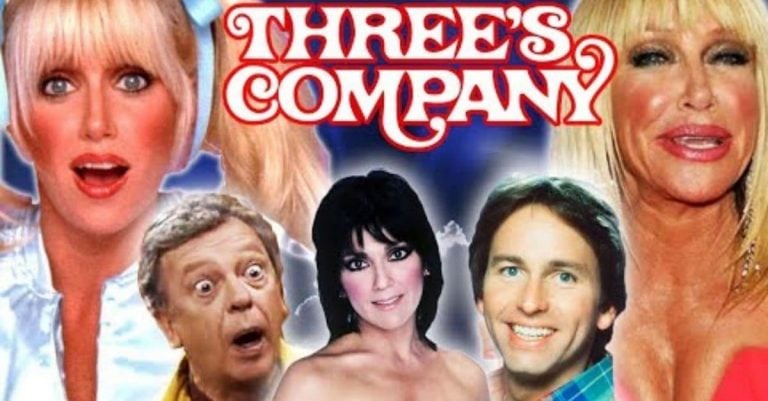 UPDATED 3/3/2022
Hello, readers! Don't be shy – as the song says, come and knock on our door! Another visitor's more than welcome since, of course, three's company. That's one of the biggest principles behind the beloved situational sitcom Three's Company. Remarkably, the show managed to perfectly utilize slapstick to stand out. Thanks to the stellar cast, Three's Company helped make this a lasting tool in sitcoms no matter how ridiculous. So, let's catch up with the old residents of Apartment 201 today!
Suspicious landlords, deceptive tenants, and reliable buddies made up this sitcom's colorful cast. With some changes over the seasons, Three's Company had a lot of dynamics to work with. Behind the scenes, some tension brewed, but it all helped at least start paving the way for big things to come.
John Ritter (Jack Tripper)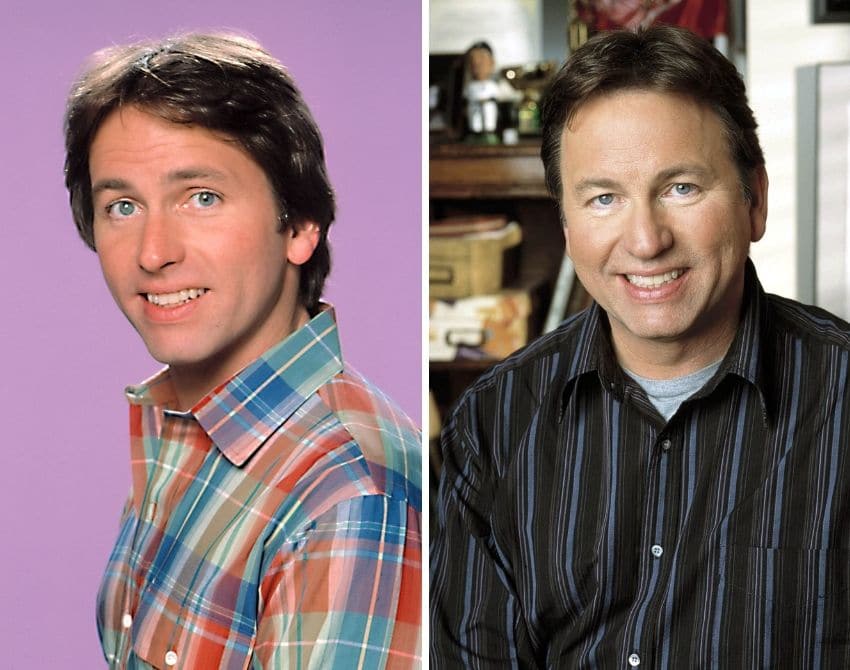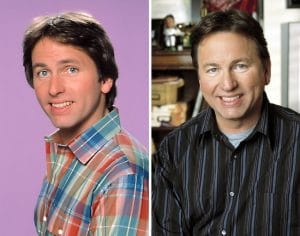 Some names prove flat-out omens of the future. True to his name, Jack Tripper would often…trip. A lot. Who could forget the prolonged incident with the ironing board? On top of all that, he's a chef tasked with handling food. But even though he wasn't the most coordinated, he brought an energetic spark, with a charming innocence that's irreplaceable and unseen in most tv shows or movies.
Actor John Ritter came from an entertainment background with his father the singing cowboy, Tex Ritter, wildly popular for decades until his death. Meanwhile, his mother was actress Dorothy Fay, who was in westerns through the '30s and '40s, some with Tex himself. Ritter's own acting career began in 1970 in Dan August, which put him alongside Burt Reynolds and Norman Fell. Those who watched The Waltons might also recognize him as Reverend Matthew Fordwick in some episodes. In an episode of Three's Company, Ritter even makes a nod to this by closing the episode with "Goodnight Johnboy," which was a tribute to the series that helped get him there.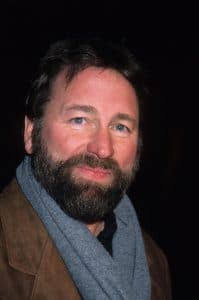 This big break can't be overstated since his work as Jack Tripper actually earned Ritter a Golden Globe and an Emmy. Through all the ridiculous slapstick, Ritter created an everyman that all audiences could actually relate to. By 1987, even more viewers could appreciate his talent thanks to his next breakthrough series, Hooperman. He expanded into movies with 1990's Problem Child, again displaying a propensity for comedic timing. Bittersweetly, he continued meeting success right to his death while working on 8 Simple Rules. After experiencing chest pain, he was rushed from set to the hospital where he died at just 54. Today, his sons Tyler and Jason carry on his acting legacy.
Joyce DeWitt (Janet Wood)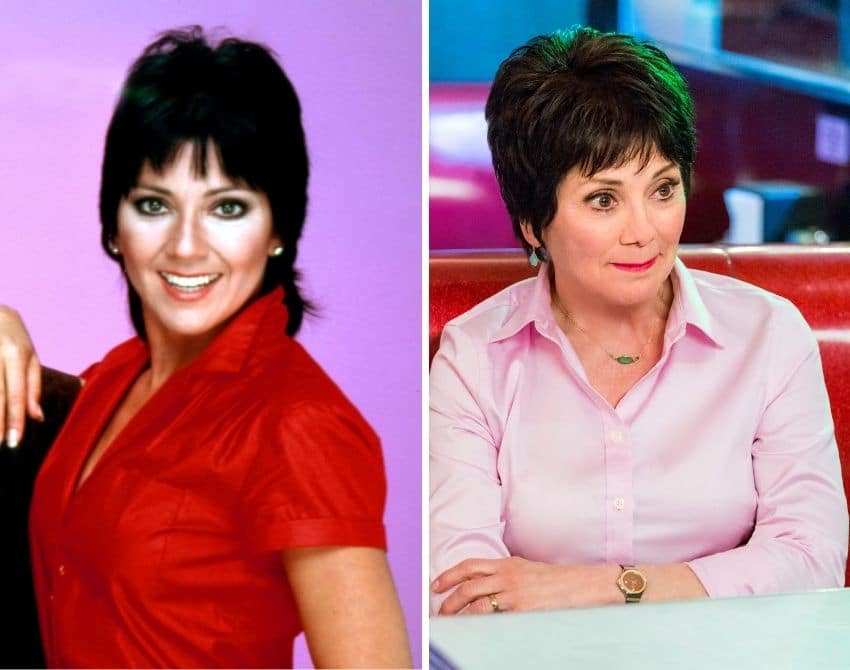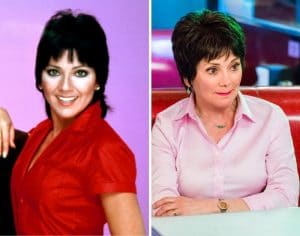 Every outrageous personality needs a foil. Aspiring dancer-turned-florist Janet Wood brought a calm, rational personality that perfectly balanced the wild, clumsy Jack Tripper. The Indiana native proved intelligent and reasonable, refreshing traits for the usually chaotic apartment. Just don't ever expect to see Janet's bare legs, because actress Joyce DeWitt made one thing clear: to stay part of the Three's Company cast, she'd never be filmed with bare legs. Producers reluctantly agreed and her determination netted DeWitt a deal with L'eggs brand pantyhose.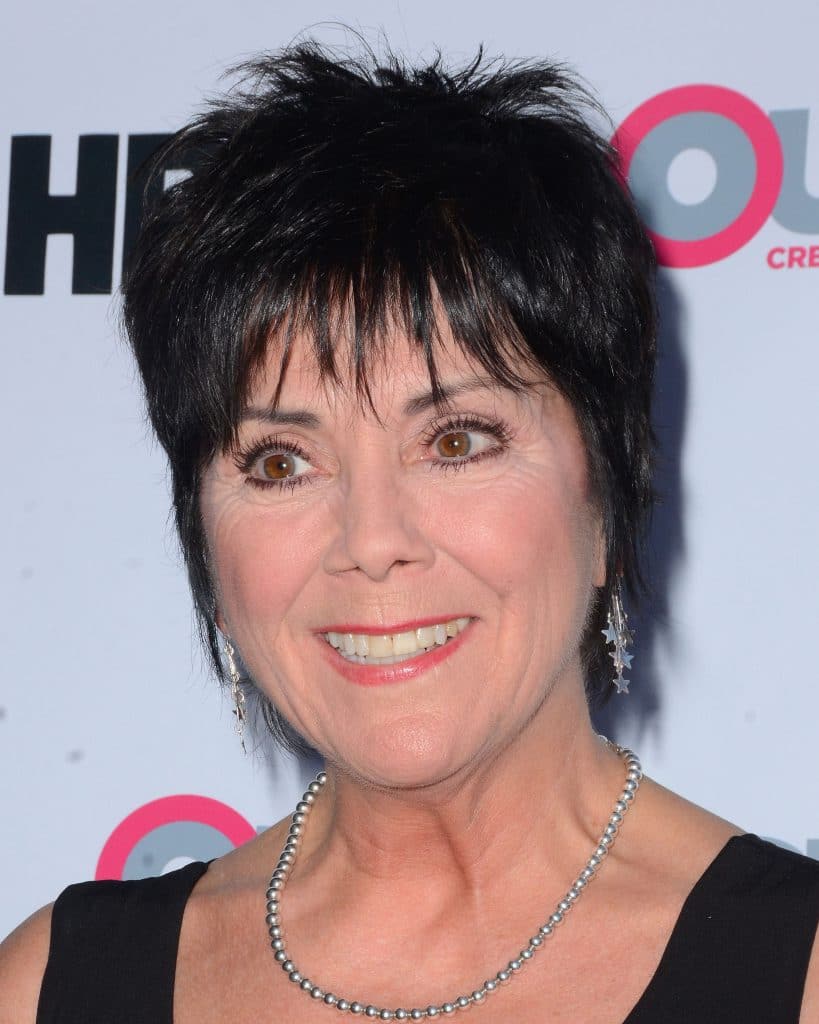 Born in 1949, the 1977 start of Three's Company came relatively early in DeWitt's career. After it ended, she took a break from acting to travel the world and see the sights before settling down in New Mexico. She did return to acting, though primarily on stage, and makes rare appearances on screen, most recently in the films Rock Story (2015) and The Savant (2018). She gained less savory attention in 2009 after an arrest for drunk driving in California. But today, at 72, she contributes to charities helping the homeless and hungry.
Suzanne Somers (Chrissy Snow)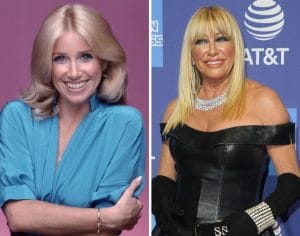 Names don't come more festive than Christmas "Chrissy" Snow. Like the holiday among practitioners, Chrissy also became a fast fan favorite. The ditzy secretary really leaned into the airhead archetype to land some great lines for some hilarious antics. She actually drew more and more viewers and, true to her name, became a gift for its ratings.
Which made actress Suzanne Somers a bit perplexed as to why she didn't get paid more. Or at least as much as John Ritter. So, counseled by her TV host husband Alan Hamel, Somers demanded the producers give her a slight pay increase from $30k an episode to $150k. She also asked for 10% ownership of the show's total profits. The producers turned her down. Much to Ritter and DeWitt's dismay, Somers then refused to come to set and act. For season five, she filmed separately until finally, writers wrote Chrissy out of the show completely.
View this post on Instagram
Over time, Somers traveled a rocky path back to success. The glass ceiling remained intact regarding wages, but Somers still found work. She used her fame from the Three's Company cast and as a spokesperson for Thigh Master in the '80s to earn a leading role in She's the Sheriff. The show's two seasons between 1987 and 1989 proved so-so, but Somers made it big again with 1990's Step By Step, which put her alongside Dallas' very own Patrick Duffy. Somers even had the chance to reconcile with Ritter before his death and had DeWitt on her talk show. Sometimes fame gets her in trouble, though, even in her seventies as she receives criticism for her alternative cancer treatment promotions.
Norman Fell (Stanley Roper)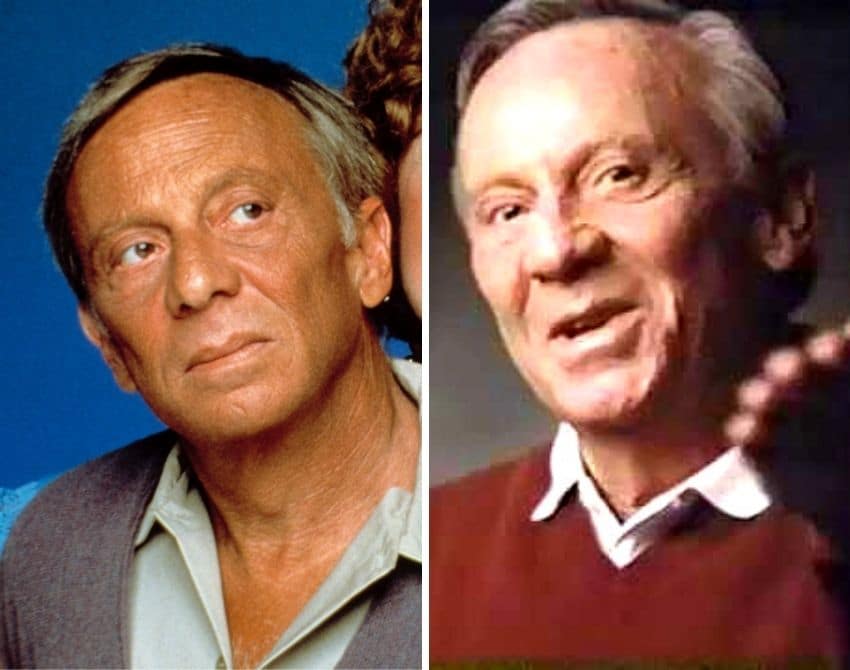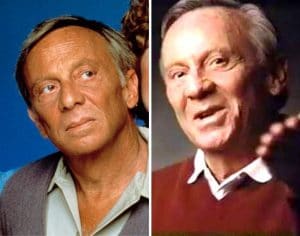 The infamous Stanley Roper was the quintessential old-fashioned nightmare landlord who always stuck his finger where it didn't belong. Literally. Unpleasantly. But Mr. Roper also brought a lot of ridiculous humor completely unique to his character through quick banter and the ability to break the fourth wall. Sadly, he eyed beachgoers more than his poor, frustrated wife, but they still enjoyed a lovely…platonic relationship.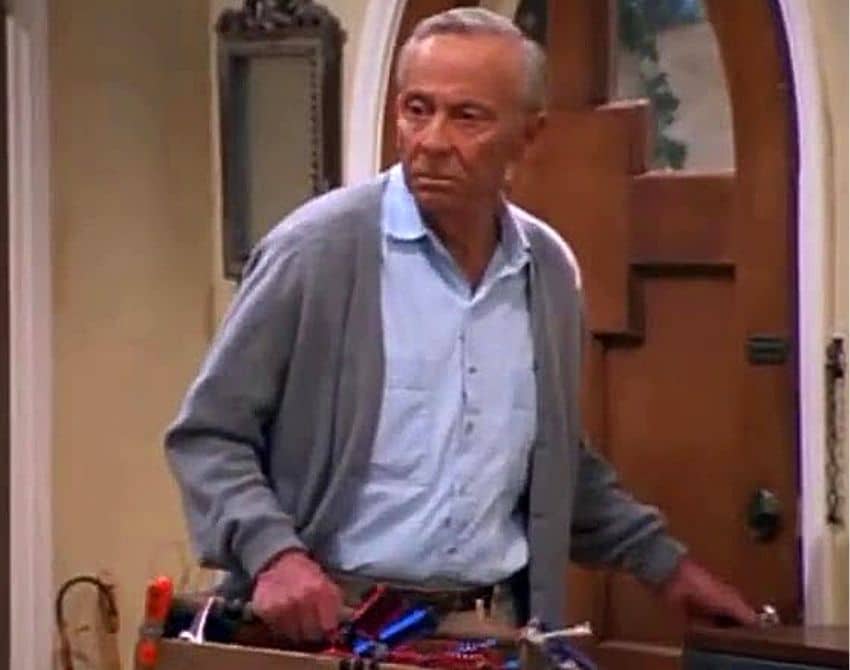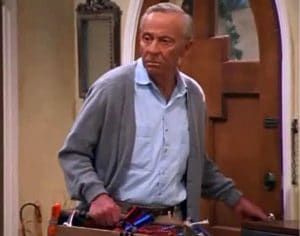 Fortunately, Norman Fell got to tap into his experience as Mr. McCleery in The Graduate to capture Roper's hard-nosed attitude. Also, his acting skills helped the Three's Company cast branch out into new series. Fell continued the role in The Ropers for a short while under a contract that would put him back on the original show if the spinoff failed to make one season. The Ropers went on long enough for Fell to end up replaced among the Three's Company cast. Mr. Roper ended up one of his biggest roles, but Fell stayed busy acting right until his death at the age of 74 in 1998.
Audra Lindley (Helen Roper)
It seems like the whole cast of Three's Company had a foil and Mrs. Helen Roper certainly played off of Mr. Roper with perfect hilarity. Together they'd bicker about everything, but especially when she could connect the topic to their nonexistent romantic life. All told, they formed a powerhouse of a comedy duo.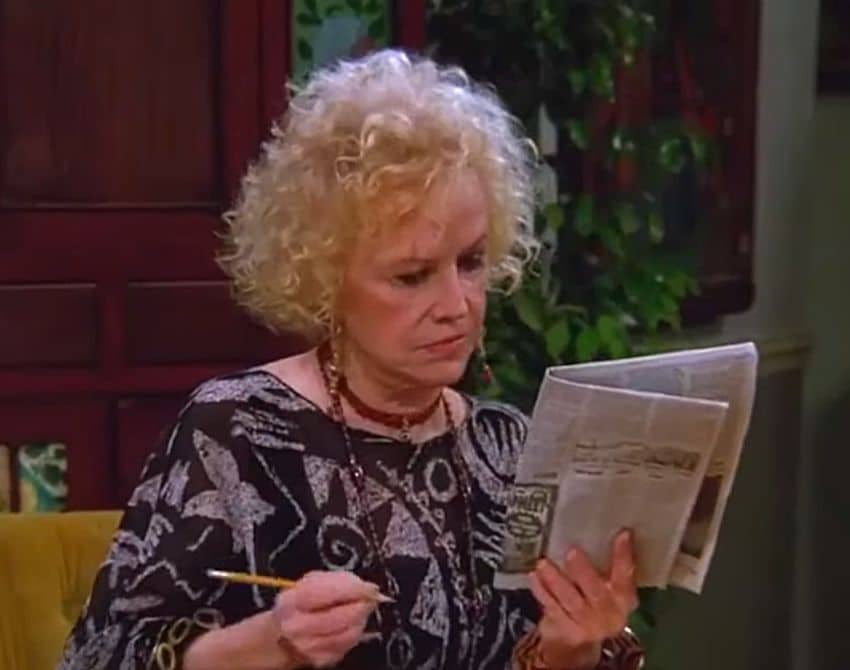 Actress Audra Lindley's career started slowly in the '40s, with her not landing a big break until the '60s through her five-year stint as manipulative Aunt Liz Matthews on the soap opera Another World. In more recent years, sitcom viewers can recognize her in Friends where she played Phoebe Buffay's grandma. She too kept acting right to the end, with her last appearance coming as Cybill Shepherd's mother in the show, Cybill. She ultimately passed away in 1997 at the age of 79. Rest in peace, Mrs. Roper.
Don Knotts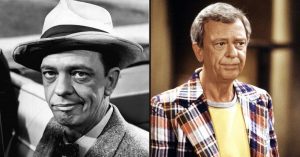 There must always be a landlord in Apartment 201, and after Mr. and Mrs. Roper left for their own show, Ralph Furley took over, bringing his high expectations and weak game with the ladies. In Furley's eyes, he had it all. Except he didn't have the personal awareness to see how he wasn't winning everyone over. He was a stark contrast to traditional Mr. Roper and it proved very refreshing.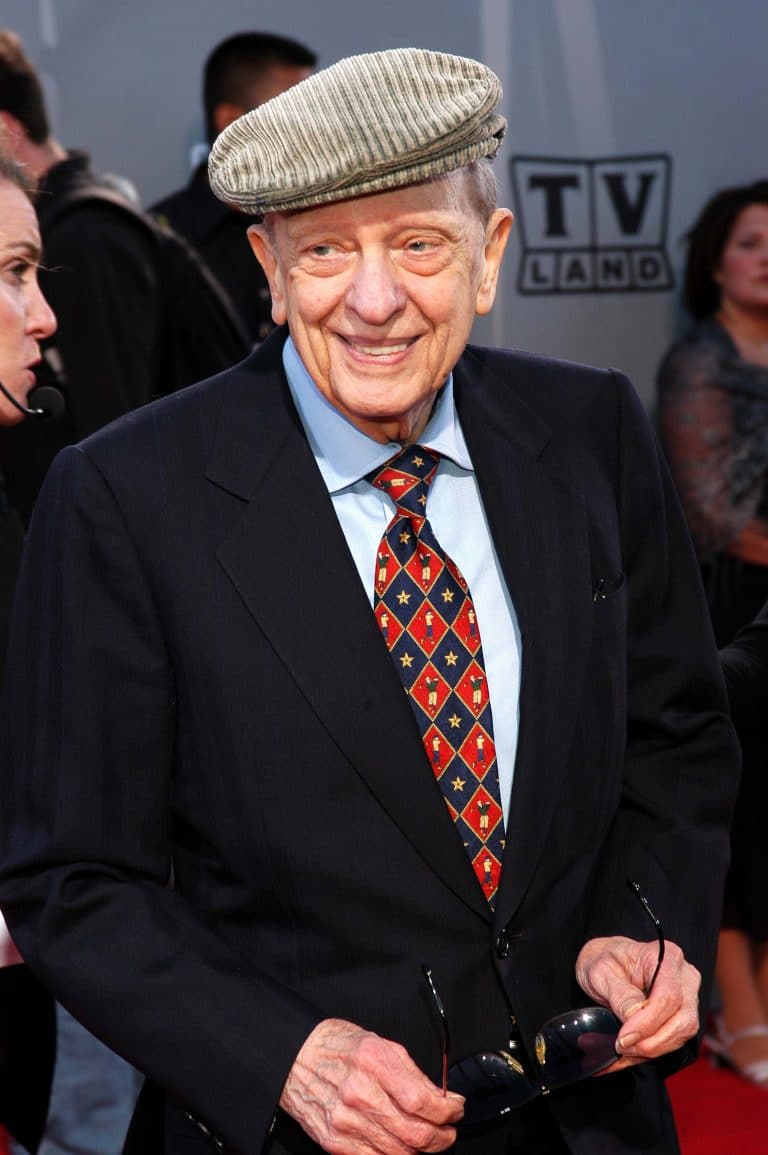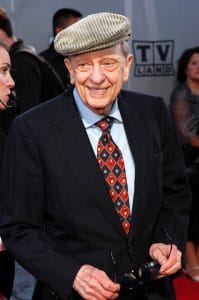 All this worked because with Mr. Furley's entrance, comedic genius Don Knotts joined the cast of Three's Company. With his experience and Mr. Ritter's slapstick, this already goofy show became even sillier. Even before joining Three's Company, Knotts won five Emmy Awards as the bumbling Barney Fife on The Andy Griffith Show. Later in the '80s, he'd reunite with Griffith in the recurring role of Les "Ace" Calhoun in seasons 3-6 of Matlock. Knotts didn't know when to stop bringing the comedy, to the point he even caused his own daughter to burst out laughing…while he was on his deathbed. A quiet end to a stellar career came to Knotts in 2006 at the age of 81. But he shines on with a Hollywood Walk of Fame star awarded to him in 2000.
Jenilee Harrison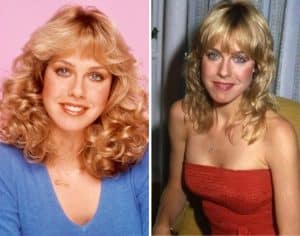 Even Christmas comes to an end, so when Christmas "Chrissy" Snow left Apartment 201, the show needed a new character to fill the void. That came in the form of one Ms. Cindy Snow, who also filled the ditzy airhead archetype. This worked in the show's favor since some of Chrissy's lines proved general enough they could go to other characters. However, both Chrissy and especially Cindy drew some criticisms, despite Chrissy's charm. By the time Cindy came, viewers didn't quite want another silly, foolish female blonde trope, so she too ended up leaving the cast of Three's Company.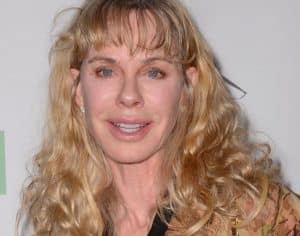 So, after staying with the show through seasons five and six (1980–82), Jenilee Harrison departed and found new success with a recurring role on Dallas. Harrison hasn't acted since the 2002 TV movie The Power, but that doesn't mean she's not been seen on screen. If you've been swayed into buying an AB Flex or an Ultimate Chopper, that might be thanks to her commercials. Today, married at 63 to an L.A. Chiropractor, she's enjoying the fruits of all her labors.
Priscilla Barnes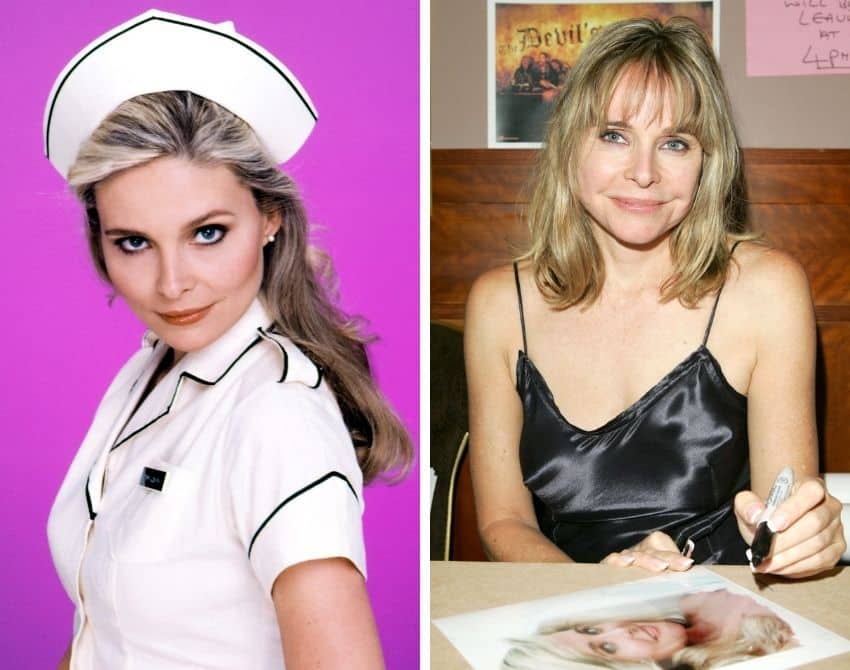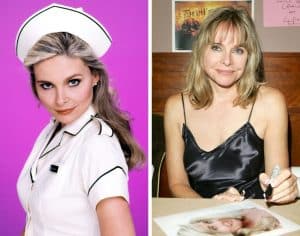 In response to some criticisms over their "dumb blonde" stereotype characters, Three's Company brought registered nurse Terri Alden to the cast. Yes, Terri had blonde hair, but the similarities to Chrissy and Cindy stopped there. She was a studious intellect, dedicated to her job. Similar to the Ropers, she also helped expand the Three's Company Universe. Look out, MCU! The plotline between her, Jack, and Victoria Bradford (Mary Cadorette) actually helped spawn the spinoff series, Three's a Crowd.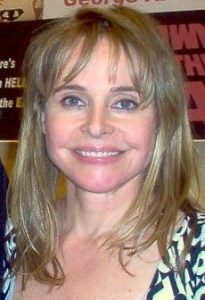 Following her time with the show, Priscilla Barnes went on to appear in Timothy Dalton's 1998 James Bond film, License to Kill. Even more recently she played Magda in Jane the Virgin, a role she kept for five years. Now, 67, she's still very active in the entertainment world.
Richard Kline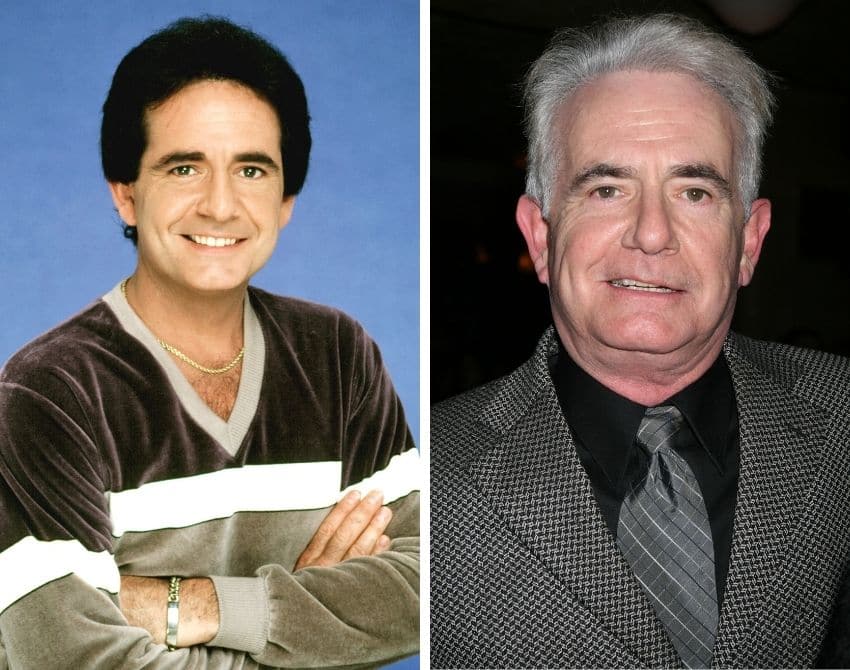 Apartment 201 was rife with guys who thought they could land a date in the blink of an eye. That was the case for used car salesman Larry Dallas, Jack Tripper's girl-crazed good friend. Naturally, Dallas took one look at Jack's living situation and couldn't help but envy him — and drool a bit, too, probably.
His actor, Richard Kline, enjoyed a three-episode stint on Maude as Tuggy McKenna. Following this and his time spent on nearly half of Three's Company, Kline became a regular across numerous TV shows. His most recent credits puts him as Judge Angioli on the show Blue Bloods and an appearance in 2021 on the series The Resident. At 77, he acts both on stage and on screen, including the 2020 film Love, Weddings and Other Disasters starring Diane Keaton. Be sure to check it out!
Who was your favorite character from the show? Did we leave anyone out that you just loved? Let us know in the comments, we read them all!