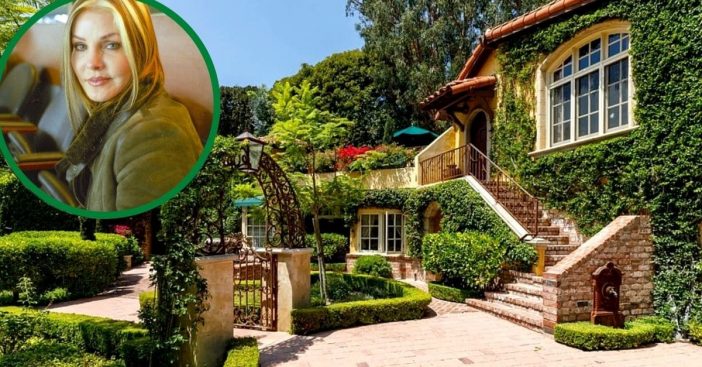 For years, Priscilla Presley called a Beverly Hills estate home. That, however, changed when she sold the estate for a whopping $13 million. The house is built in a Spanish style with tile roofing and natural colors turned vibrant.
It sold the first Tuesday of December after months on the market with an even higher price tag. Peter Zimble represents the buyer in addition to Dan Beder of Sotheby's International Realty. Zimble calls it an excellent example of the architectural style.
Priscilla Presley, at last, sells her Beverly Hills estate
The widow of Elvis, Priscilla Presley first put her Beverly Hills estate on the market back in the summer of 2020. Originally, it featured a $15.9 million price tag. However, in the middle of October, that price tag went down to $14.5 million. Finally, it sold at an agreed-upon $13 million.
RELATED: WATCH: Elvis Rides A Tractor Around Graceland In A Rare Home Video
Mansion Global points to notes from the listing with Jonah Wilson of Hilton & Hyland to write that August represented the first time in 45 years since the property last went on sale. However, further property notes don't go far back enough to say when exactly Priscilla herself first purchased the property.
The "immaculate" property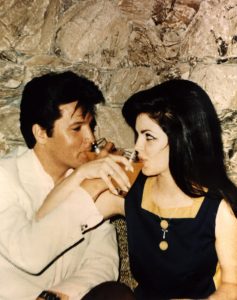 Peter Zimble calls the Beverly Hills estate an "immaculate example of Spanish-style architecture." He's likely referring to the "very intimate entertaining spaces," its earthy but vibrant tones, ceiling beams, and wall paneling. Additionally, most rooms have immediate access to a garden area. Once outside, residents can then access a guest suite and tennis court or cool down in the pool.
In total, it now features seven bedrooms. The house was built in 1951 then underwent a renovation in 1994 to bring it closer to what we see today. Inside and out, the house presents both an architectural marvel and a piece of history.