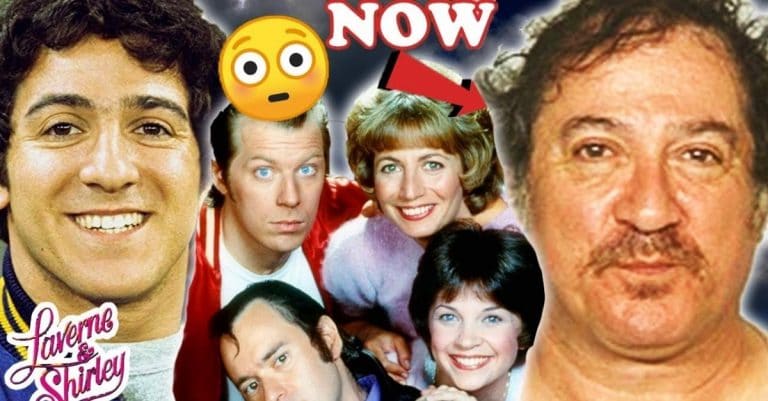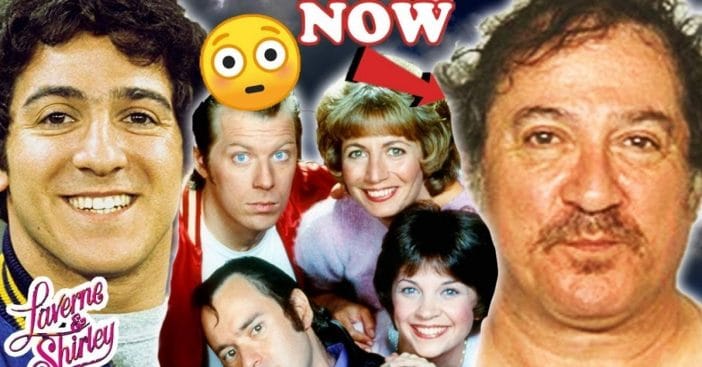 Gather round, readers. It's time to make our dreams come true doing it our way. That entails a look back at the cast of Laverne & Shirley then and now. This sitcom, centered around two quirky roommates and their even more dysfunctional neighbors, took the TV scene by storm. Already, it represented a major success since it came from the success of Happy Days. By honoring its roots and trying all new things – and by assembling a memorable cast – the show really cemented its legacy.
It didn't take long for Laverne & Shirley to gain national attention after its 1975 debut. In fact, three seasons in, it became America's most watched program of any genre. It hit some hard times when pitted against The Waltons on CBS; both aired on Thursdays at 8 pm for a time and viewership fell as a result. The next few seasons marked a rocky patch for the sitcom and its popularity resembled a rollercoaster's rises and dips. Nevertheless, it endured so it could end among the top 30 of all TV programs in 1983.
Penny Marshall (Laverne DeFazio)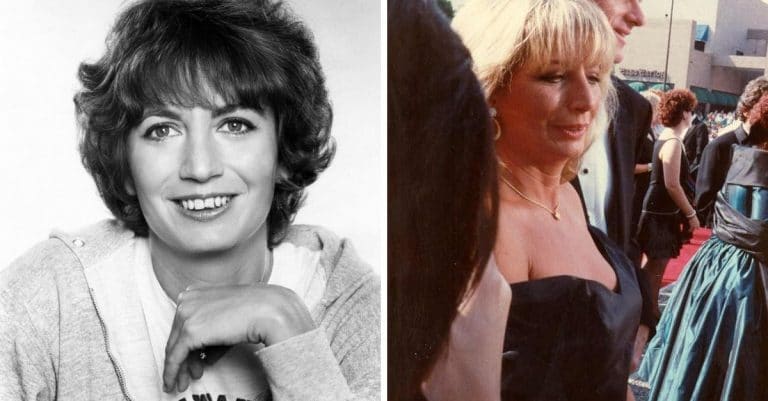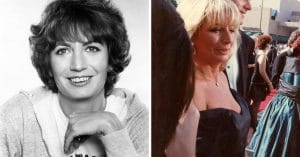 Crack open a bottle of milk and Pepsi because that's a favorite of Laverne DeFazio, played by none other than Penny Marshall. Marshall herself came from entertainment royalty. With her mother the tap-dancing Marjorie Ward and her father director Anthony Marshall, Penny Marshall had early exposure to the entertainment industry. Looking for focus, she went to her brother Garry whose writing work included none other than the Dick Van Dyke show.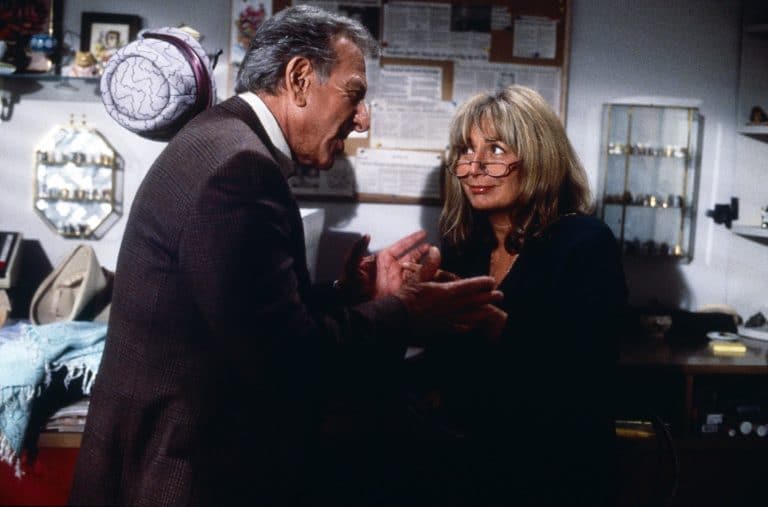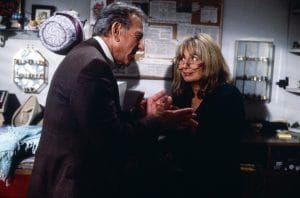 RELATED: 'Laverne & Shirley' Mistakenly Did Not Cast This Famous Actor
Those who use Head and Shoulders shampoo might have felt compelled to after one of Marshall's earliest gigs: a commercial alongside Farrah Fawcett that juxtaposed their hairstyles. Soon after, showbiz became a family business and her job on Happy Days turned into a spinoff of its own: Laverne & Shirley. Slightly zany, Laverne could always be distinguished by the fancy L on her shirts, an idea Marshall herself came up with herself after spotting an embossed shirt in the dressing room.
Comedic fun became Marshall's specialty But she also took interest in directing and would oversee stars such as Tom Hanks, Robin Williams, Denzel Washington, and many more. A League of Their Own, Big, or The Preacher's Wife all had her hand in it. But Marshall never left the acting scene. In fact, watch out for a spooky cameo in Hocus Pocus. Then, listen closely to hear her as the very first guest star The Simpsons ever had That sharp mind never stopped going, even after cancer spread to her brain in 2010. She fought valiantly through it, but sadly a lot of other health complications ended her life in 2016. She was 75.
Cindy Williams (Shirley Feeney)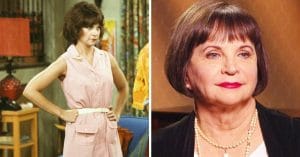 Love can be blind, dumb, and unable to smell. Shirley Feeney put up with a lot as best she could, but it wasn't hard to freak her out, especially when Squiggy was involved. Fortunately for her, Kitty the stuffed cat always had her back – and by extension, that of Cindy Williams. Williams came into acting on her own starting with commercials. Her roles on shows then transitioned from small to important, culminating with her acting alongside Ron Howard in American Graffiti as his love interest.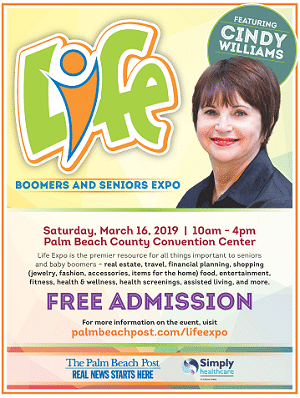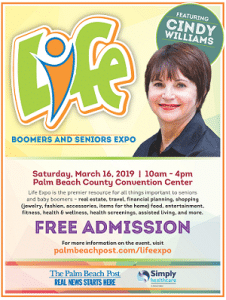 Along the way, she actually met and befriended yet another up and coming actress by the name of…Penny Marshall. They reunited for Happy Days and become such a hit, they'd get their own show: Laverne & Shirley. Then that, in turn, spawned another show of its own, a cartoon animated by Hanna Barbera, with Williams and Marshall reprising their roles.
When Laverne and Shirley truly ended, Williams continued working with the producers, landing a starring role in Getting By. When 8 Simple Rules aired, she also earned guest star status for two episodes. On the side, Williams now promotes her own book (Shirley, I Jest) and even some businesses, including a Palm Springs Seniors and Baby Boomers expo. Additionally, she used her celebrity status to promote Visiting Angels, a custom senior care service that works right in your home.
Michael McKean (Lenny Kosnowski)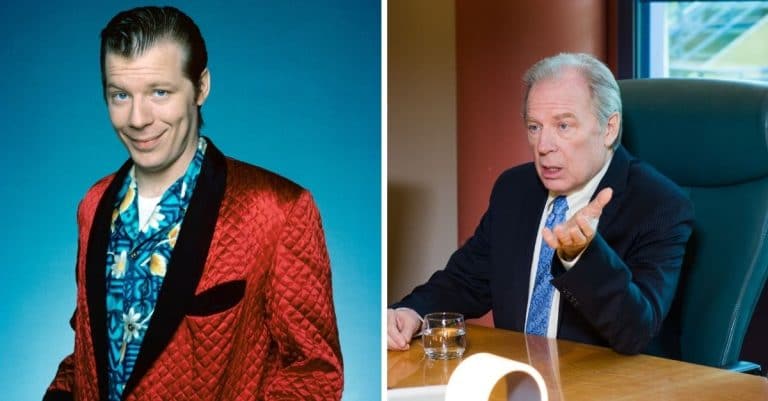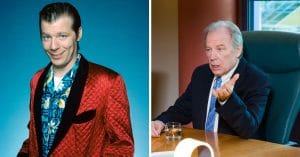 Did you know Kosnowski roughly translates to "Help, there's a hog in my kitchen" in Polish? According to Lenny Kosnowski, that's the case, anyway. As far as roommates living a floor above go, Laverne and Shirley could have done worse for themselves. At his heart, Lenny's a good natured greaser who knows how to deliver a compliment.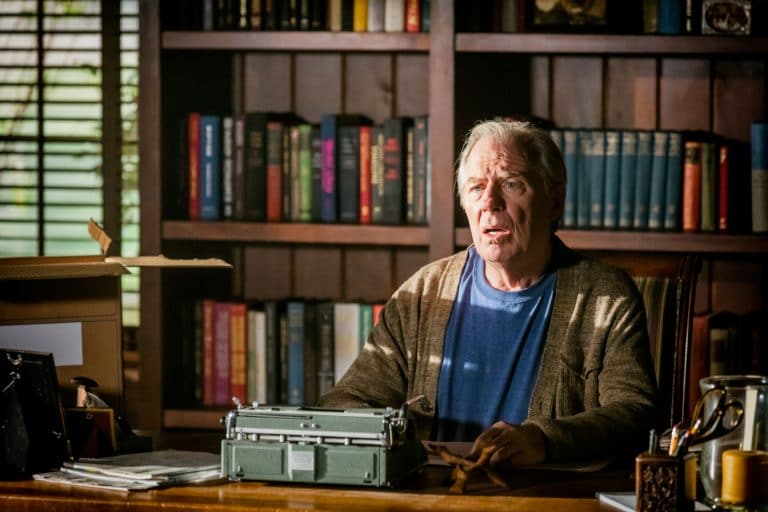 Michael McKean's journey as Lenny's began  at Carnegie Mellon University with future co-star David Lander. He basically had the character all figured out even back then. At first, Lenny only appeared on The Credibility Gap with Harry Shearer, but all that changed when he landed a spot on Laverne & Shirley, his big breakthrough job.
Just like Laverne and Shirley became a hit duo, Lenny and Squiggy gained a following and released an album as Lenny and the Squigtones so fans could always rock out to their favorite hits. Or check out the musical works of Spinal Tap for heavy metal fans. McKean quickly became a household name in a variety of shows and films, everything from Clue to Plains, Trains and Automobiles. He even rose to such prominence he even hosted SNL.
Before long, all his TV appearances billed him as a guest star and he helped create some memorable on shows such as The X Files. Then, in the mid 2000s, he became one of the characters audiences love to hate, Chuck McGill from Better Call Saul. This man's attitude towards Slipping Jimmy made Chuck one of the most hated characters in the Breaking Bad spinoff. Even McKean finds him loathsome to this day.
David Lander (Andrew "Squiggy" Squiggman)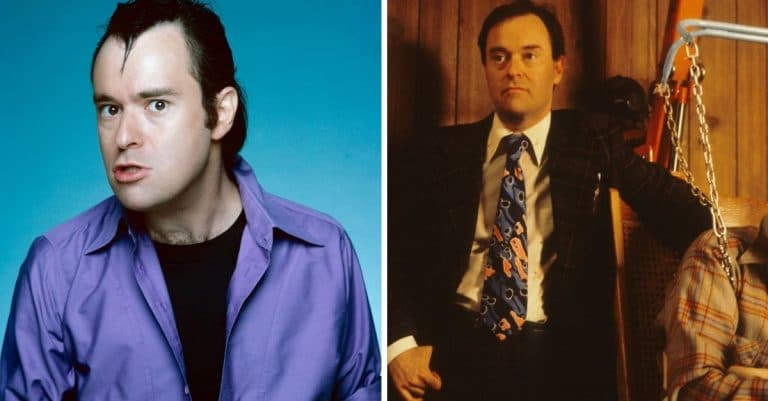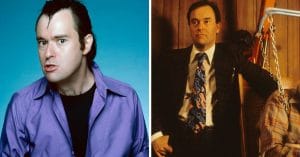 Hello! Prince charming here! In Laverne & Shirley Squiggy always announced his entry with an emphatic hello! just for them. According to his own assessment, his charms are impossible to resist because God Himself looked down upon Squiggy and just smiled all over him. That seems the case with actor David Lander and his career as well.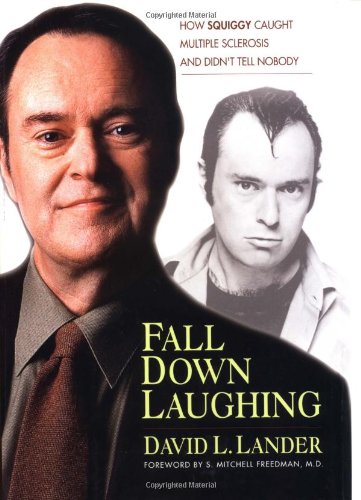 Lander had a lot of things figured out early on: he knew he wanted to act when he was 10, and he created Squiggy while attending college, originally calling him Ant'ny Squiggliano. To further promote Squiggy and Lenny – and their music – Lander and McKean brought on some big talent for their album, recruiting Christopher Guest on guitar. Their work paid off. Squiggy became Lander's most famous role before, during, and after Laverne & Shirley but Lander still landed some good jobs like the radio announcer in A League of Their Own, and even a brief but jarring appearance in Christmas with the Kranks.
Sadly, Lander actually did all this work while battling multiple sclerosis. It did inspire him to speak about the topic and advocate for people like him; he even penned Fall Down Laughing: How Squiggy Caught Multiple Sclerosis and Didn't Tell Nobody.
Even after receiving harrowing news in his 70s, Lander was determined to go out strong. He passed away in December 2020, but not before leaving some pretty great advice: "I will always have my heart and soul, my wit and wisdom. Wherever the chips may fall, if I fall with them I will make it a point to do so gracefully—and laughing."
Betty Garrett (Edna Babish)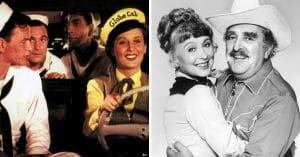 Each apartment has a landlord keeping everything in check. Three's Company had The Ropers while Laverne & Shirley had Edna Babish. Ms. Babish, the future Mrs. DeFazio, had it all: style, musical talent, and dance moves – and five husbands she'd divorced from.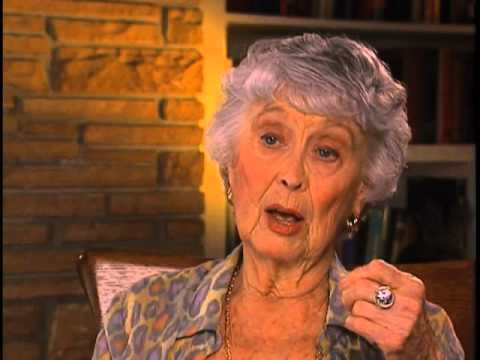 After years upon years on stage, TV and movies successfully put Betty Garrett on the map. Famously, she can be seen opposite Frank Sinatra in 1949's Take Me Out to the Ball Game. She really stole the show, but that wasn't the basis for her joining the Hollywood blacklist. Though, that seemed to happen to the best, even Lucille Ball. Additionally, shortly before becoming the famous landlady to Laverne & Shirley, Garrett played Archie Bunker's free-spirted neighbor Irene Lorenzo in All in the Family.
Soon after, she was able to use her musical background to serenade residents of Milwaukee in Laverne & Shirley until the show ran passed its original end date and conflicted with other projects of hers. So, when Garrett bowed out to work on Broadway, the show explained her absence by saying Edna left Frank. A closet songwriter through and through, Garrett lived a fruitful, eventful life to the age of 91 before dying in 2011.
Phil Foster (Frank DeFazio)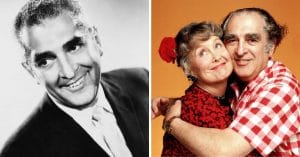 Has anyone tried talking to someone nibbling someone else's ear? It's not easy, which is what the DeFazio family learned after its patriarch got a new girlfriend. And when Frank DeFazio burst onto the scene, he really gave his daughter a scare. Scared enough she took matters into her own hands…with some help. She had one major goal in mind: break her dad up with his girlfriend.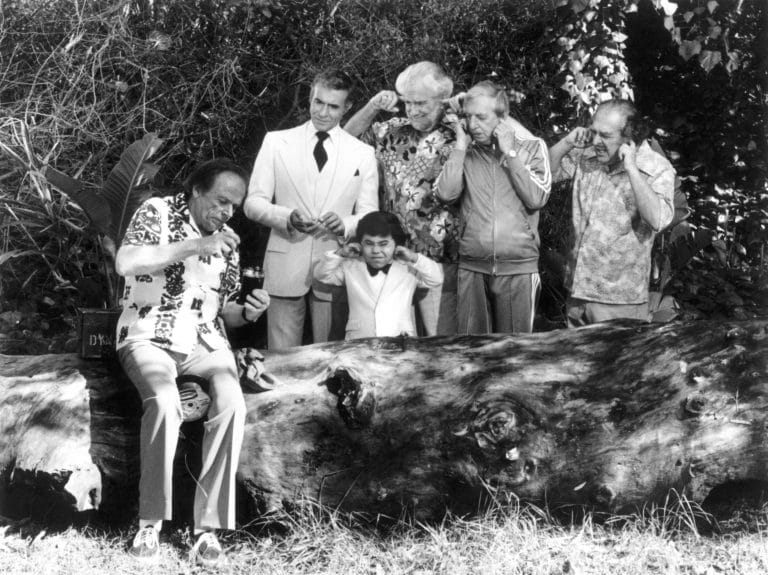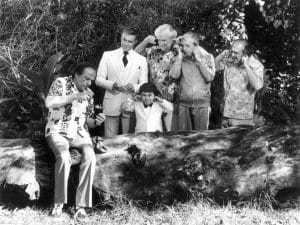 Phil Foster made all the world his stage, from alleyways to shop corners, before joining the fight in World War II. After serving, he returned home where his old friend Gary Marshall recruited Foster for The Odd Couple before launching Laverne & Shirley. Playing the short tempered but caring Frank who loved his Muffin so much, became Foster's most famous role but he worked behind the scenes to establish Foster Children, teaching young aspiring actors so they could thrive and then teach others too. Foster continued this way until his death in 1985. Rest in peace.