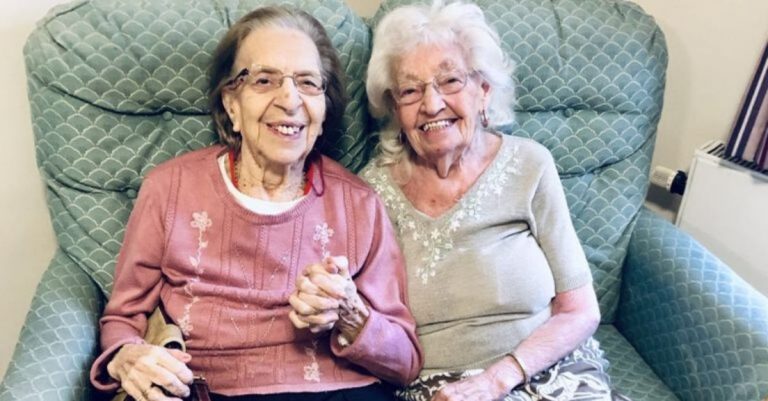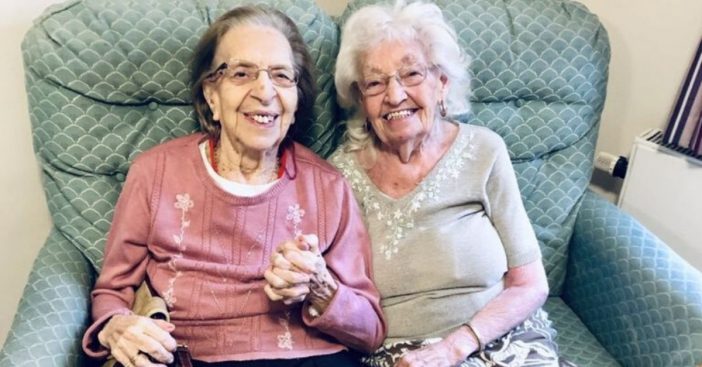 Olive Woodward and Kathleen Saville have been best friends ever since they were 11 years old. Now, they've moved into a senior care facility together after maintaining a friendship of 80 years strong. The two first met at school at Ravenshead School in Nottingham, but they also lived pretty close to one another. This meant that they were always hanging out!
As they grew older, their bond grew even stronger when their husbands worked at the same company. This would mean that family get-togethers became a thing as well as they continued to grow older. The two would continue to live close to one another, seeing as both their husbands had jobs at the same place.
The two have been best friends for almost 80 years!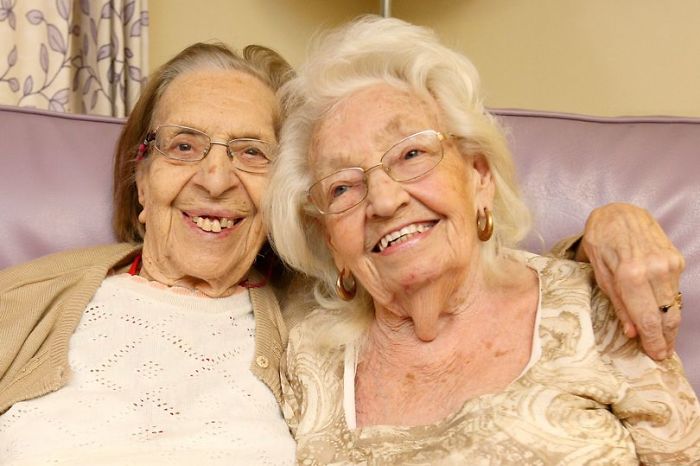 However, things changed when Kathleen's husband passed away in 1989. They had been married for 35 years and Kathleen would decide to stay in her home for a little while. It was just a few years ago when Kathleen decided she should move into a senior care home, which is Berry Hill Park in Mansfield.
RELATED: Lantern Assisted Living Helps To Make Senior Citizens More Comfortable
Her best friend, Olive, went through the same suffering years later when her husband died in 2004. Olive had a very large family to fall back on but would continue to live independently for a while as well. Then, one day came when Olive decided she didn't want to be lonely and by herself anymore. She decides to move into the same senior care center that her friend, Kathleen, was living at!
They have a lot of fun together at the senior care home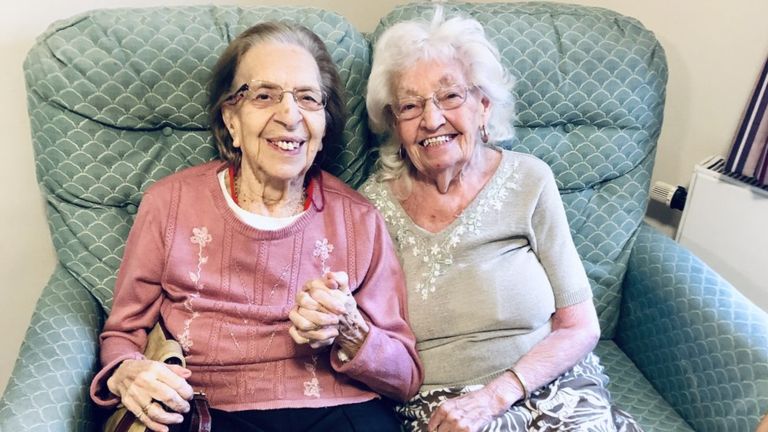 Olive and Kathleen are officially the oldest residents in the home and everyone loves them! The two of them love living there and they love even more that they get to spend quality time together. Family members can even come and visit whenever they like!
"We sometimes have to knock the staff into shape. I just raced one of the managers down the hallway for a laugh," Kathleen tells BoredPanda. Sounds like they're all having a lot of fun there! "I'm so glad Olive is here now, we're like giggling schoolgirls and we still put on our lippy and get dressed up. We always say to each other 'if you've got it, flaunt it.'" Home manager Sally Tebbett tells NBC, "They never stop chatting and giggling. It's so endearing, they genuinely love each other and you can see that."