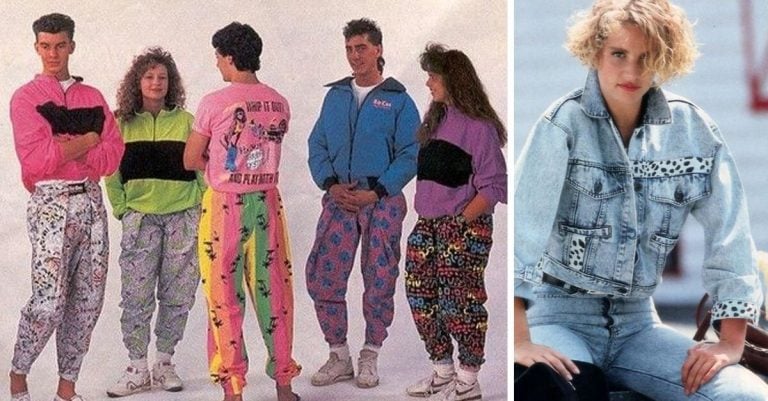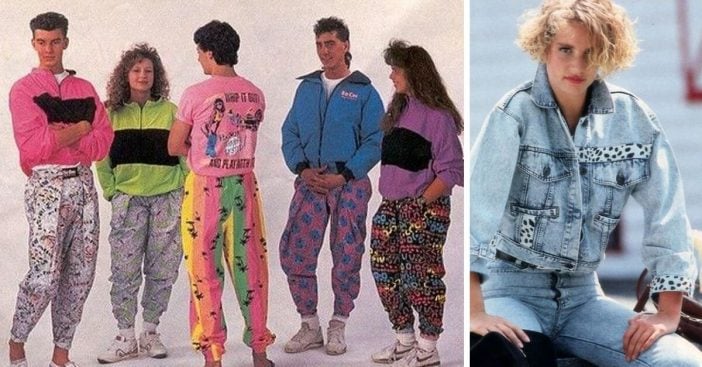 UPDATED 3/15/2022

In January of 1980, the Rubik's Cube made its debut at the International Toy Fair. This small puzzle featuring dozens of brightly colored tiles could be seen as a prelude to the 1980s fashion. This is because the wardrobes of that time were all about as wild and colorful as that famous puzzle box. The name of the game was to stand out. Only one problem: everyone else was working hard to be fashionably ostentatious too.
As a result of various social shifts and general developments of the time, the 1980s fashion is memorable to this day. Many pieces of clothing became ubiquitous among the U.S. population throughout the decade. Whether it was the tailoring, colors, or size of the item, it is easy to look back and remember what defined fashion in the 1980s.
1. Neon, neon everywhere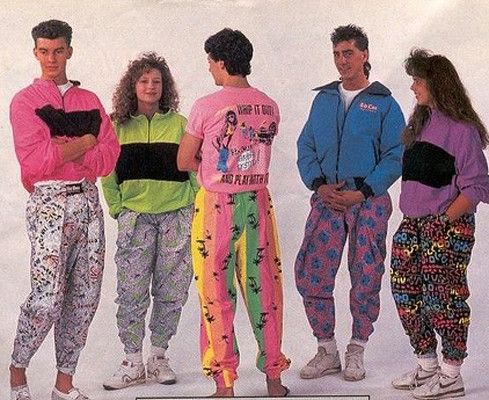 Recall the desire to stand out. The best way people did this in the '80s was through vibrant colors. As a result, various bold neon colors adorned anyone embracing the fashion of the time. At least riding a bike was made all the safer; no one could miss a highlighter-yellow bicyclist.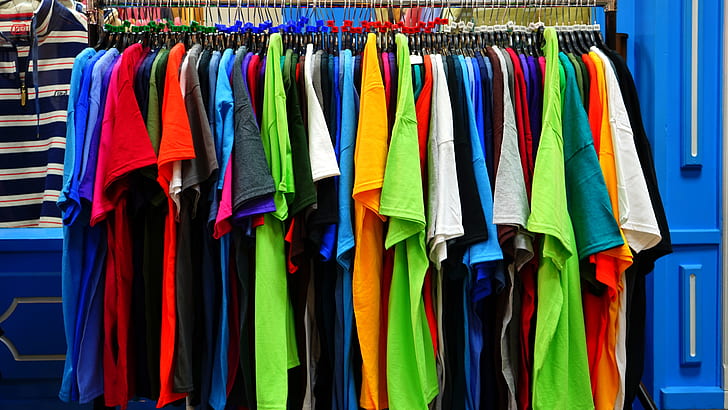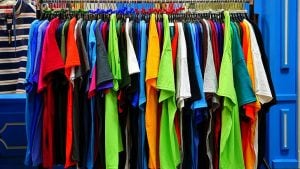 Any clothing item could and would be neon-colored. Leg warmers, themselves pretty characteristic of this era, would be bright pinks and yellows. Sweatshirts, sized to be especially large, featured wild colors. Shirts, pants and anything visible on the body would make itself very visible.
2. 1980s fashion had acid-wash jeans reimagine denim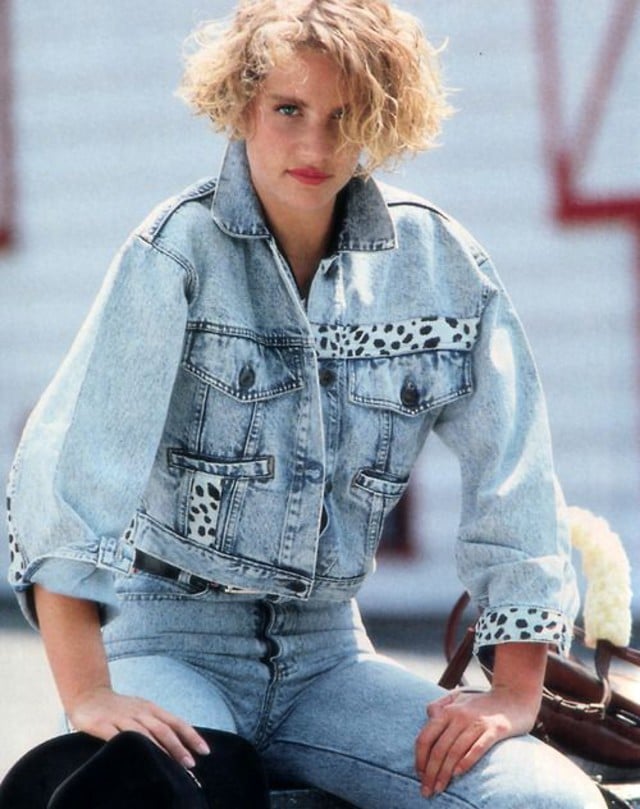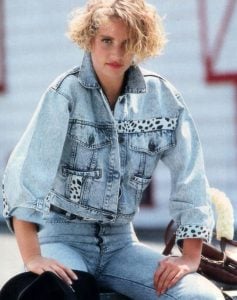 Some creations are happy accidents, which was the case for acid-wash jeans. The Rifle jeans company of Italy brewed this fashion piece up after accidentally tumbled jeans, bleach, and pumice stone with pretty much no water. The simplicity of this recipe meant many people could replicate it and have this 1980s fashion piece themselves.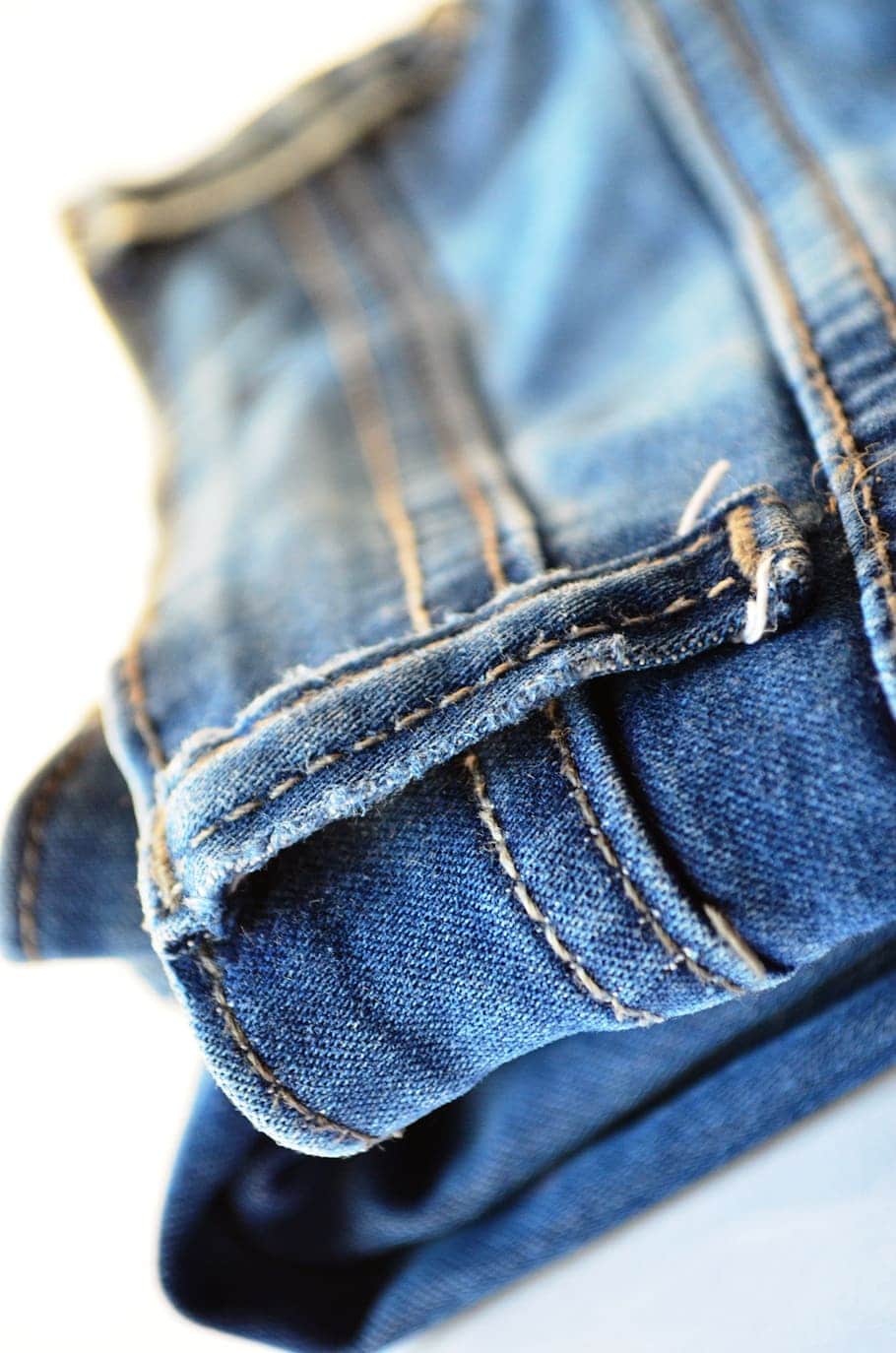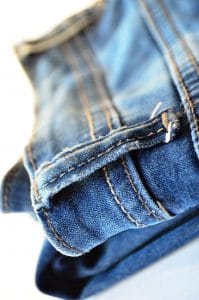 Other denim items were not spared this splattering of bleach. Jackets, usually oversized like the sweatshirts, also got the acid-wash treatment. Interestingly, they seem to be making a comeback. Many acid-wash pieces made an appearance on the F/W 19 runway show. Even celebrities have been seen sporting the look.
3. Shoulder pads weren't just for football players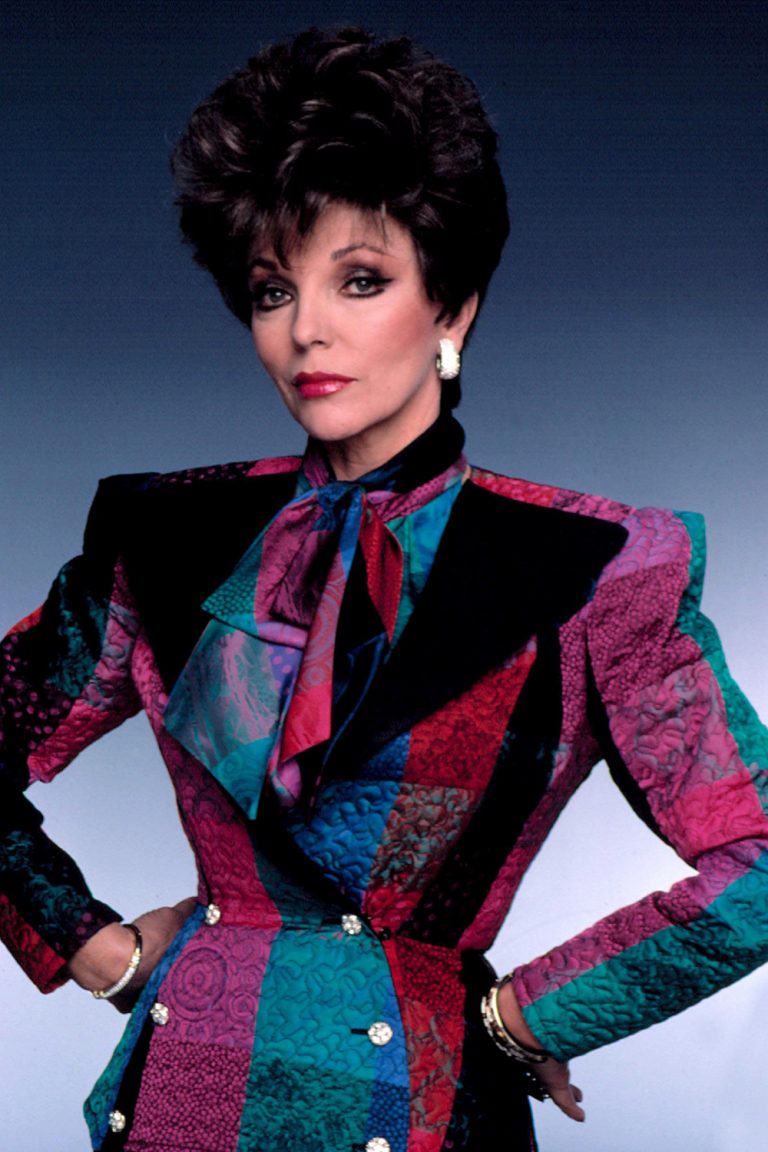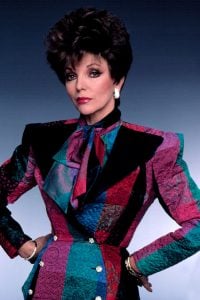 In fact, shoulder pads were present in the blazers women wore during their workday. Almost any blazer purchased in the '80s had shoulder pads in them, so much so it looked unusual to see a professional outfit without them. Compare this to now, and the difference is especially striking. Jackets are still present to finish up a professional outfit, but without the shoulder guards.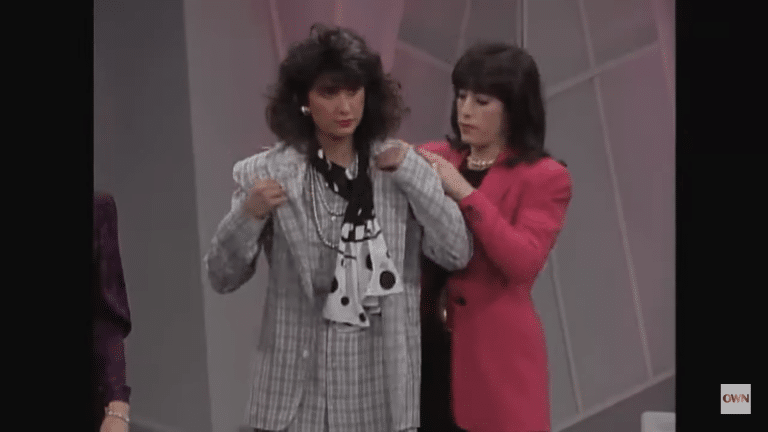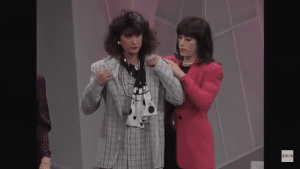 Its prevalence in the 1980s fashion actually is a resurgence of popularity from decades ago. In the later decade, they were made from cut foam designed to define the silhouette. Because many associated the broad shape with masculinity, the shoulder pads became symbolic of women breaking into the workforce in earnest and reaping success in the corporate world. Ultimately, they became symbols of power in an era when many overshadowed groups were demanding their voices be heard.
4. Tracksuits for all occasions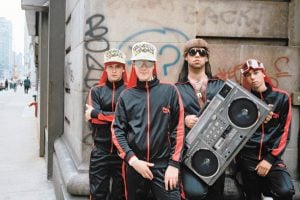 The Beastie Boys and LL Cool J accelerated the popularity of tracksuits. No longer was this set for workouts. In the '80s they became a clothing staple for any occasion, without breaking a sweat. Adidas was one of the most famous producers of tracksuits, featuring the three bars along the edges of the outfit. But other variations existed, with different styles and patterns to choose from.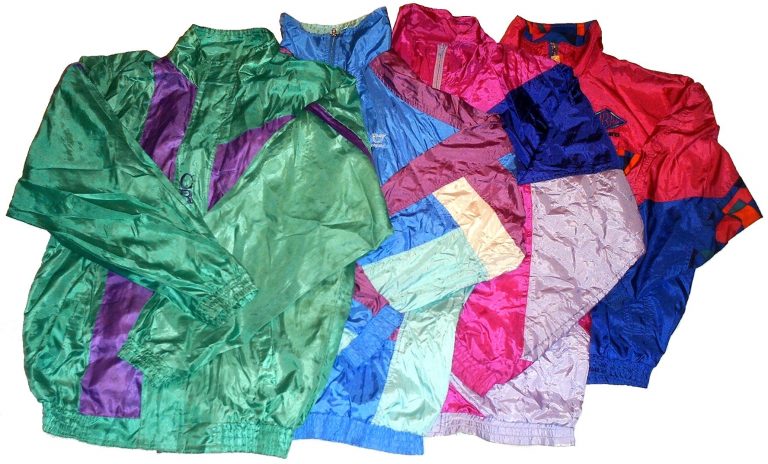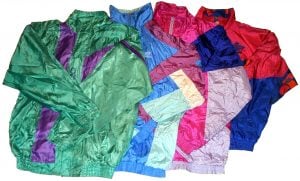 Eventually, velour sets became highly popular. This led to the material being the most popular when making tracksuits. In the latter half of the 1980s, a brief switch would draw people to wearing nylon shellsuits, though this was very brief. No one could resist this popular trend for long.
5. Don't get your shirts in a ruffle…or…do, in the name of 1980s fashion
Men and women alike pursued clothing with more surface area to it, especially with shirts. Looking back on the trend to be noticed, this makes perfect sense. What better way to grab attention than by increasing what there is to see? And so, the 1980s fashion included ruffled shirts and blouses.
Some examples might remind viewers of what dancers or figure skaters might wear. This too is rather logical, since artists could often be seen sporting the fashion piece. Prince, for example, wore a white shirt with a sophisticated, airy, ruffled front in "Purple Rain." The style found itself in many closets in the '80s.
6. High-waisted jeans favored form AND function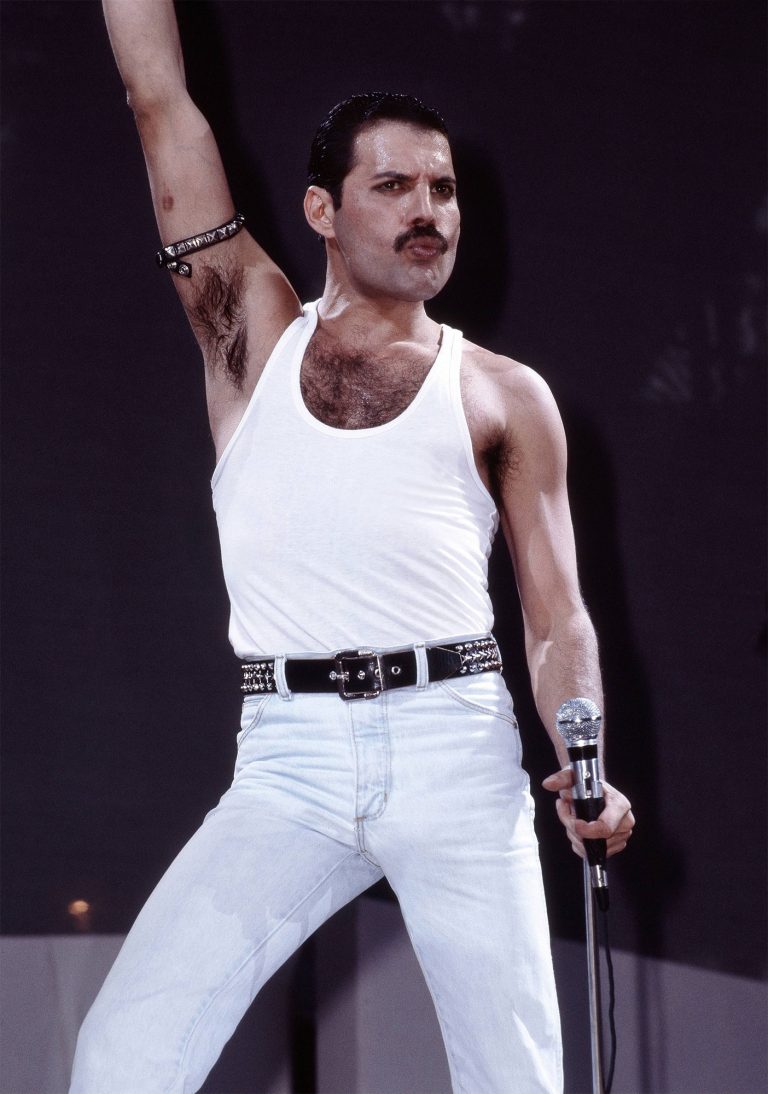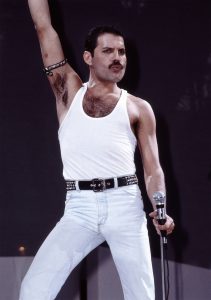 Low-rise pants dominated the '70s and though they were stylish, there were practical reasons not to wear them. Instead, trendsetters made high-waisted jeans staples of 1980s fashion and avoided a waistline digging right into that tender part of the torso. Additionally, allowing the waist area to be larger made it easier to have pockets that could actually hold things. These days, women are lucky if the pockets of their jeans are even real, never mind decently sized.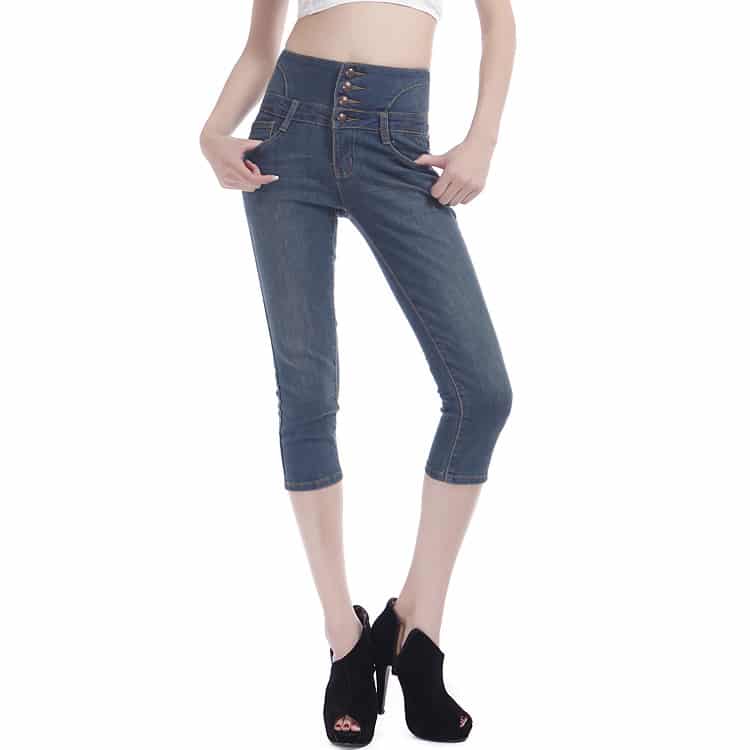 The rivalry between the two waist heights paralleled the various cultural movements at play in the '80s. Hippies, Mods, mainstream denizens, and more all expressed themselves through the height, color, and tailoring of their jeans.
7. Choose animal print for life on the wild side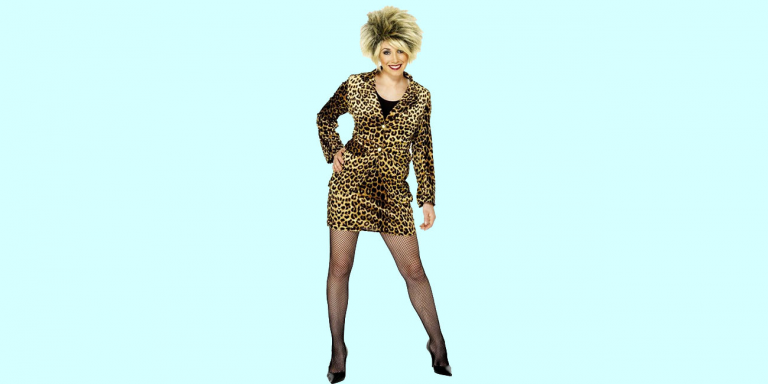 The '80s were a wild time, particularly for fashion. Those living in that time let this trait be reflected in the clothes they wore. The markings and patterns of numerous creatures were mimicked across shirts, pants, skirts, bags, and more throughout the decade.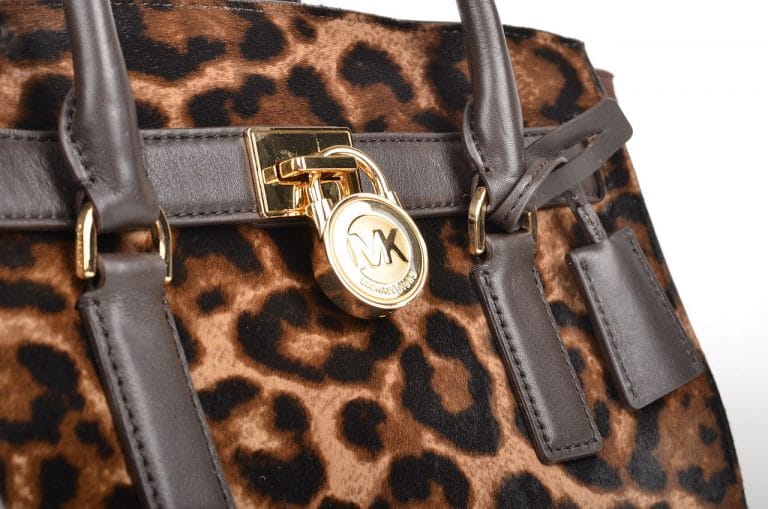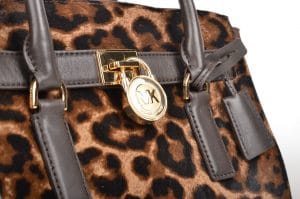 The popularity of animal print clothing in America can be traced to the 1960s Bohemian movement. Overall, however, the reverence attached to this style reaches back centuries. Even as just printed imitations, donning clothes with patterns akin to animals became synonymous with prestige. The various colorful patterns also evoked a sense of exoticism that was refreshing to many living in such uncertain times.
8. Wear Ray-Bans to protect from all those bright fabrics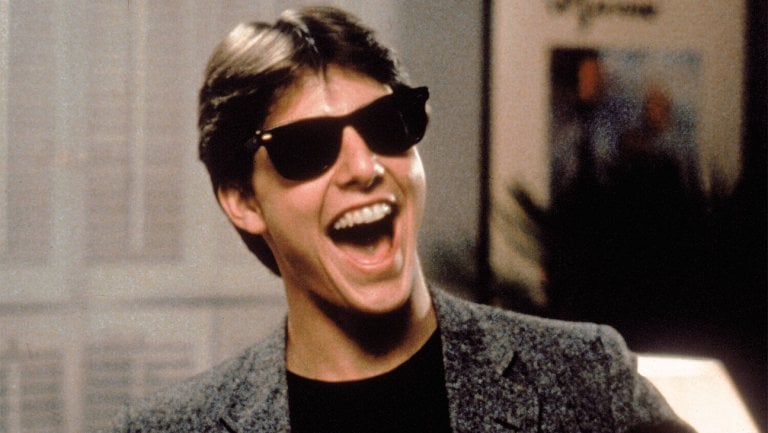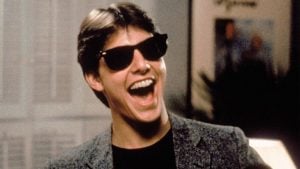 No matter the era or age of the viewer, movies have the power to influence culture. Toddlers will imitate the mannerisms of their favorite cartoon characters and adults flock to the store to purchase a pair of Ray-Ban sunglasses similar to what Tom Cruise wore in Risky Business. The Ray-Ban brand is particularly known for its Wayfarer and Aviator lines of shades, and the former is what everyone needed to have to be like Cruise.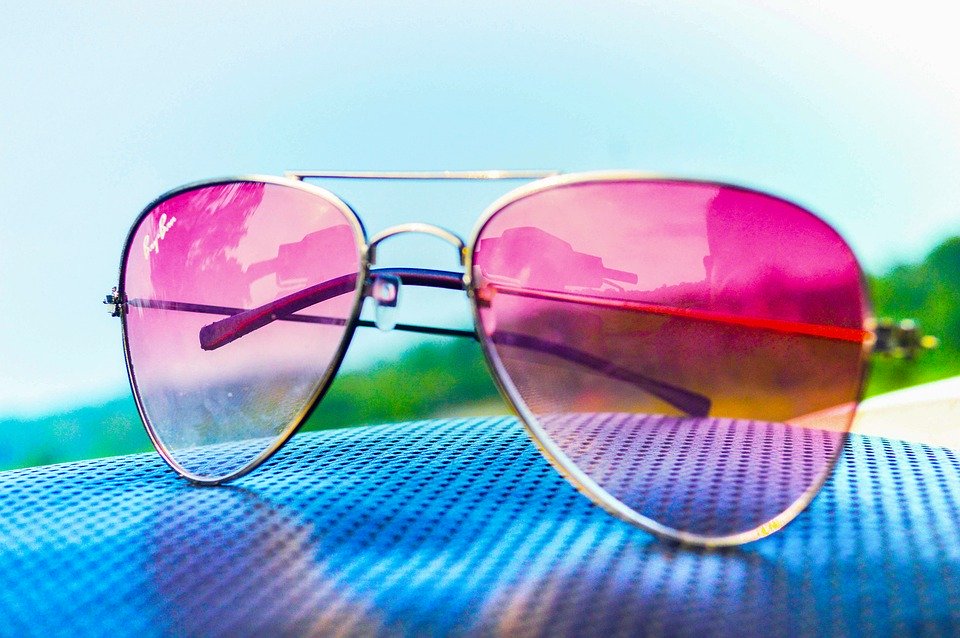 Perhaps this was also important to preserving eye health. After all, it is evident 1980s fashion had a lot of very bright colors and those shades do a number on unprotected corneas. Actually, the lenses were made to be functional as well as stylish. To maximize the ability to easily navigate, BBC reports Ray-Bans used "Kalichrome lenses designed to sharpen details and minimize haze by filtering out blue light, making them ideal for misty conditions."
9. Time to break out into dancewear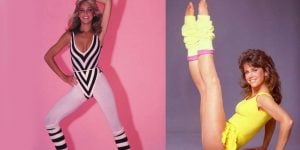 In much the way tracksuits became acceptable to wear outside of athletics, dancewear became part of the 1980s fashion even when not moving to that funky beat. Also, like the tracksuit and pretty much any other piece of clothing, dancewear would often be vibrantly colored. Wildly-patterned leotards and form-fitting shirts characterized this trend.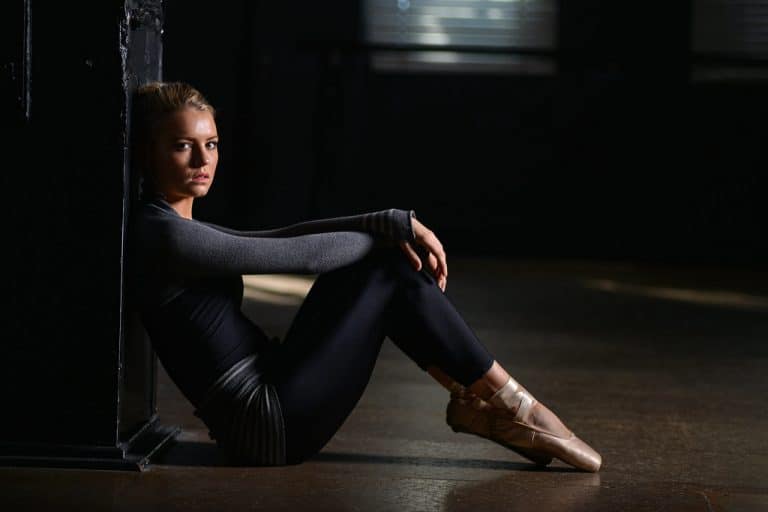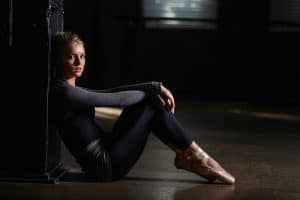 The music of the '80s was all excellent. Thinking on it, being prepared to dance at a moment's notice is a smart move. At any point, the radio could start playing a catchy song that demanded attention.
10. Step into 1980s fashion with Bally sneakers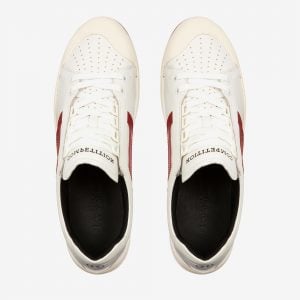 The growth of hip-hop brought with it the growing fame of Bally shoes. '80s rappers Slick Rick and Rakim were often seen sporting a pair themselves. Bally seems to understand the powerful nostalgia these still carry, as the shoes are still available to own for those wanting to revisit that time and fashion.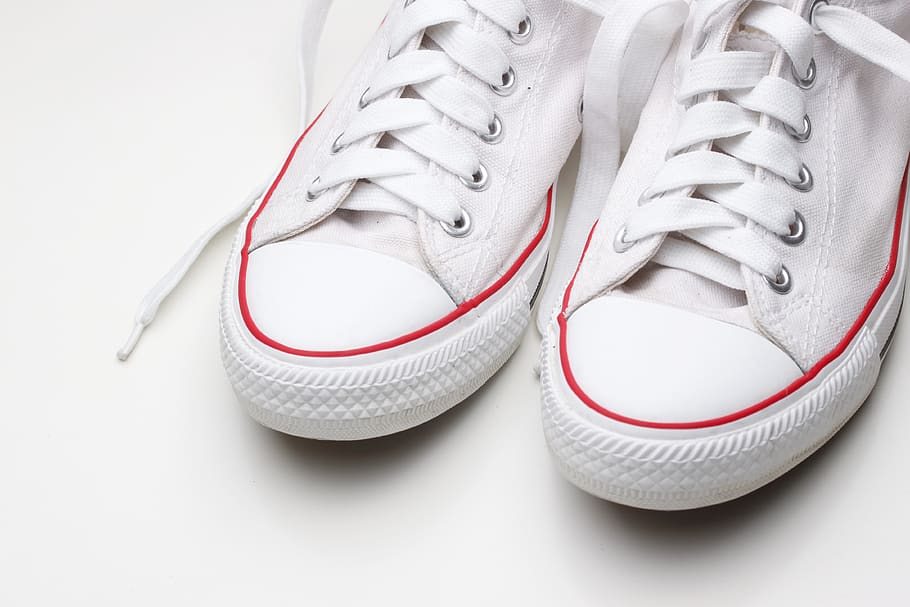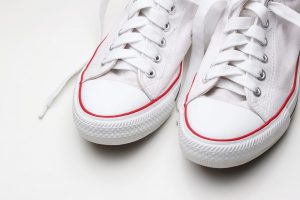 Luxury and style combined in these shoes to make many people want a pair for themselves. The ability of rappers to draw other people's attention to this style reflects the shoe's power as a symbol of authority. Rappers helped people notice the shoes in a different light, tangential to other characteristic style choices they displayed.
11. You'll warm up to 1980s fashion with leg warmers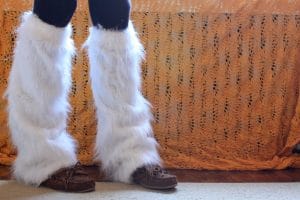 Leg warmers come in many forms, but their purpose remains consistent throughout: keep those calves warm. Usually, athletes wear them when performing in the elements with activities like soccer, dancing, ice hockey, cycling, and more. On a technical level, they actually help athletes such as dancers from getting cramps.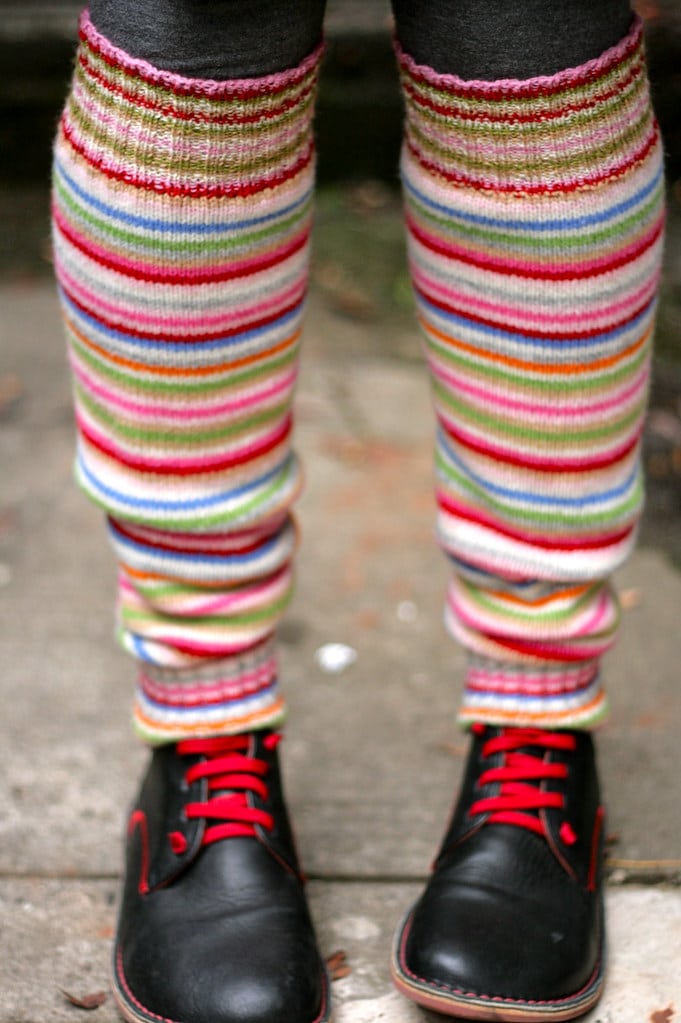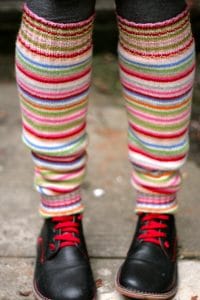 But in the '80s, girls starting picking up on the fad regardless of whether they danced or not. Soon after, Berkeley in the San Francisco Bay Area got boys wearing them too as fashion items. Though not everyone wearing them danced, they did pick up on the craze because of the musical movies Flashdance and Fame.
12. Ripped sweatshirts aren't a ripoff
1980s fashion went in a lot of extreme directions, particularly up and down. Pants' waistlines went up and so too did hoodie hemlines, which is because cutoff sweatshirts became very popular in that decade.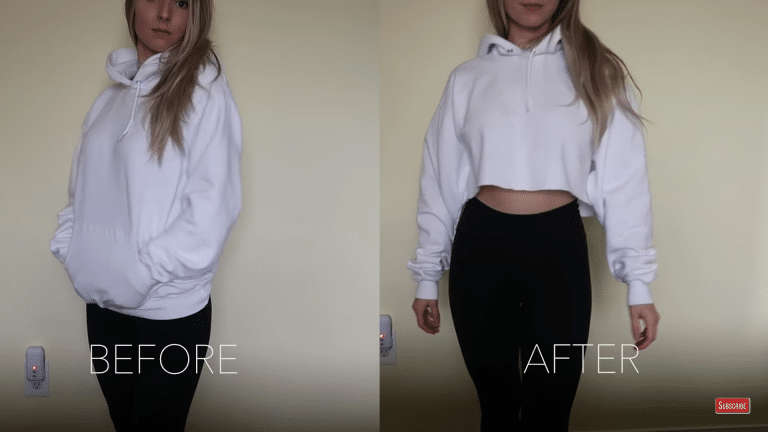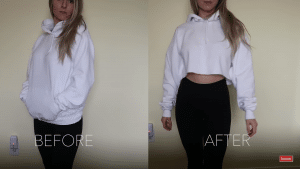 Like leg warmers, these too transcended genders so everyone got into the craze. When they did, even with the high-waisted jeans, the ripped sweatshirt could sometimes show a bit of the torso.
13. Spick and span(dex)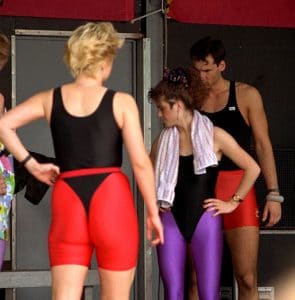 Social trends and cultures change. So too must the fashion industry and those fulfilling consumer demands. Whether you know it by the name of Lycra or spandex, this material has a history of adapting in more ways than one. DuPont Textiles Fibers Department addressed women's need for undergarments and hosiery and Lycra filled that need.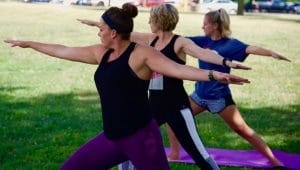 As women fought for more rights, however, they saw such garments as symbolic of their oppression. Because demand went down, Lycra adjusted course and rebranded itself as a supplier of exercise wear. Spandex still fulfilled that demand and just in time for exercise crazes…especially when it came to fashion!
14. You don't have to be a member to know this clothing item
'80s fashion finds a way of returning to us even today. Younger Americans get glimpses of the country's old trends through the Netflix series Stranger Things. There, they can see the Members Only jacket, which offered a unique way of sharing quasi-advertisements.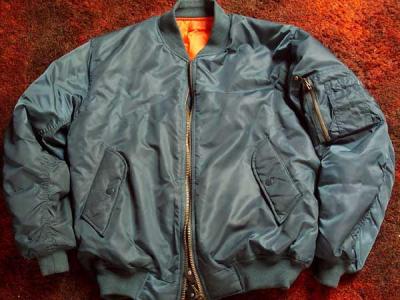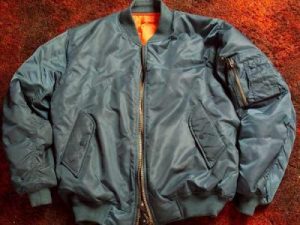 Sometimes the Members Only jacket became associated with PSAs and other times they emphasized celebrities, Best Life writes, "The epaulets, collar strap, and knitted trim made these impossible to miss."
15. Stay on top of the time's trends with Swatch watches
Staying up-to-date on the latest fashion trends didn't have to be exclusively for the outrageously wealthy. Anyone from many economic backgrounds could get a hold of a Swatch watch, and that's what made the accessory so appealing.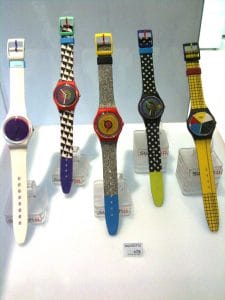 Their price was so accessible price compared to other big names that having and wearing multiple at once became cool, too. They rose to fame just in time for the "quartz crisis" of the '70s and '80s. At that time, digital watches from Asia competed against European mechanical watches. This Swiss company managed to stay relevant.
16. Stick the landing with parachute pants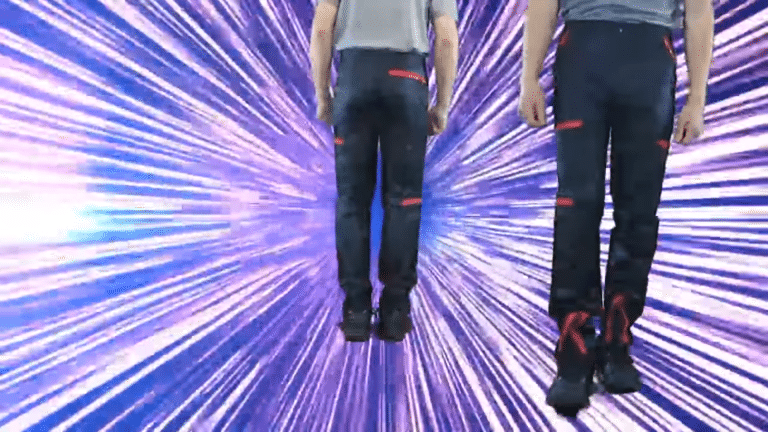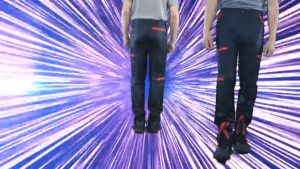 Form meets function in at least a few instances of 1980s fashion. And that goes beyond the function of making bold statements and standing out in a big world that could overlook people who went with the flow. With parachute pants, the material and shape helped those who wore them.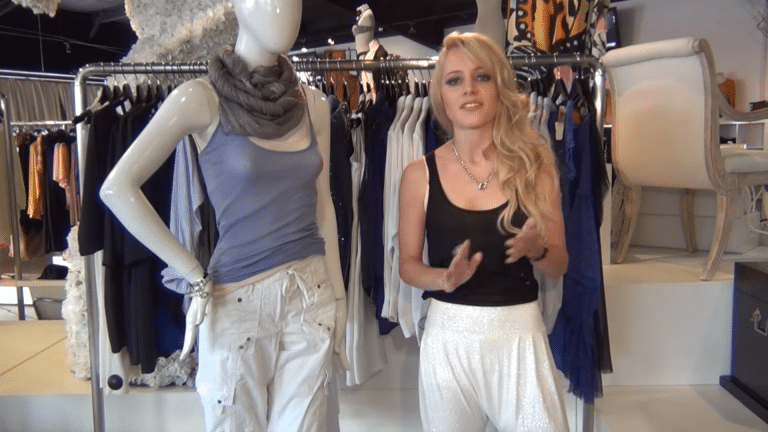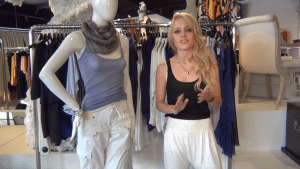 For instance, breakdancers loved wearing these. The loose fit but shapely design allowed them to pull off grand moves easily without worrying about tripping on fabric. These fashion statements reached peak popularity by '84 and '85, so much so that apparently boys and parachute pants became synonymous.
17. Preppy looks got straight As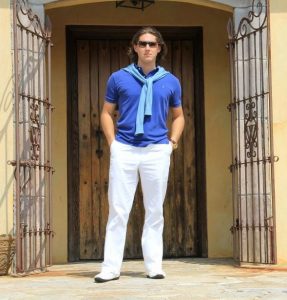 In the United States, wealthy teens and older embraced a preppy look in their clothing. This amounted to boat shoes, sweaters tied around the neck, and polos themed around a particular university.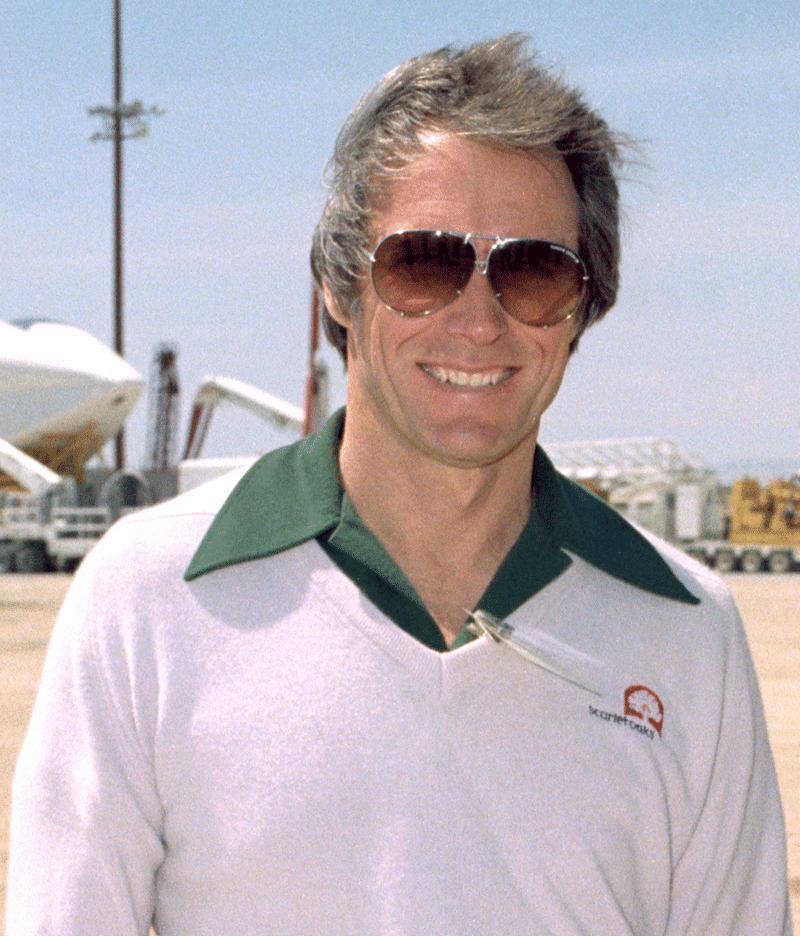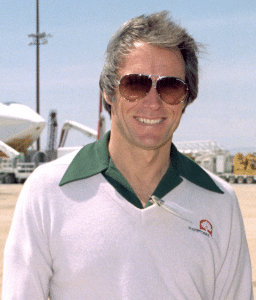 Preppy styles reigned particularly supreme in the early '80s, here defined as 1980 to 1983. Argyle socks enjoyed a wide fan base among those supporting the preppy style. Formalwear took inspiration from the past, looking back decades to the '40s to bring back stylish suits.
18. Hats off to 1980s fashion
History is meant to be learned from and the '80s didn't just bring back double-breasted suits from the '40s, but it also saw a resurgence in wearing hats. Hats as part of an outfit disappeared briefly over the decades, but those living in the '80s made them a part of their wardrobe.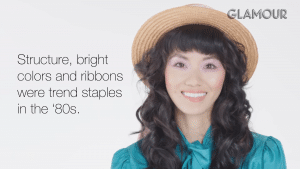 Style varied, but in general this article of clothing remained similar. Baseball fans and truckers alike donned caps. According to Classic80s, both Charlie Chaplin and Boy George popularized the bowler hat. The Blues Brothers and Michael Jackson brought back the fedora. Women could have tons of fun with berets, because of all the pretty, vibrant, wild patterns out there to mix and match with. The same could be said of dressy formalwear hats.
Which iconic bit of '80s fashion did you wear? What would you like to see make a comeback?