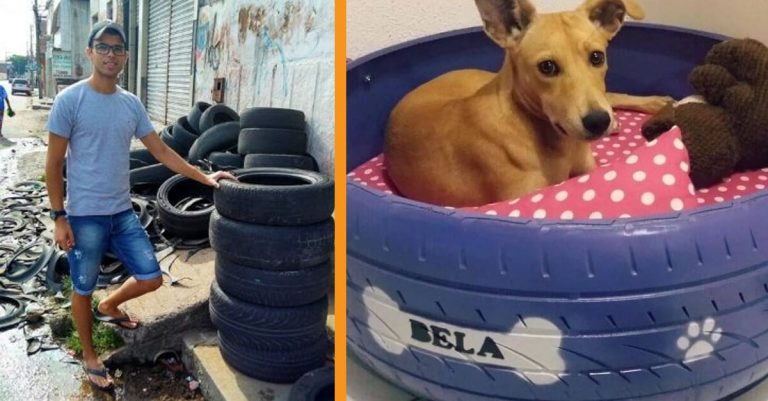 Amarildo Silva is an artist that is using old car tires and turning them into beds for stray animals in his community. Silva lives in the city of Campina Grande, Brazil, where it is common to see stray animals just about anywhere. They actually outnumber homeless people by over 500%.
When 23-year-old Silva was working at a supermarket, he was trying to figure out a way to utilize his creativity. He would notice that a lot of the stray dogs in the area liked to curl up in the car tires at the end of the day. That was when he begins to collect old, used car tires and begins working his magic.
He uses actual old tires to use as beds for stray animals
Providing aid and love to the stray animals of the community was always something Silva wanted to do. Now, he was also able to pair that with his art and also helping the environment by helping to reduce waste. These old tires would be repurposed into beautifully ornate beds for the animals to use instead of just a junky old tire.
During the process of making the beds, he is sure to give them a thorough scrubbing and make sure they're fresh enough for animals to sleep in. Silva would also cut down the tires into certain sizes and shapes. He also would add some adorable decorations such as bones, paws, and heart shapes.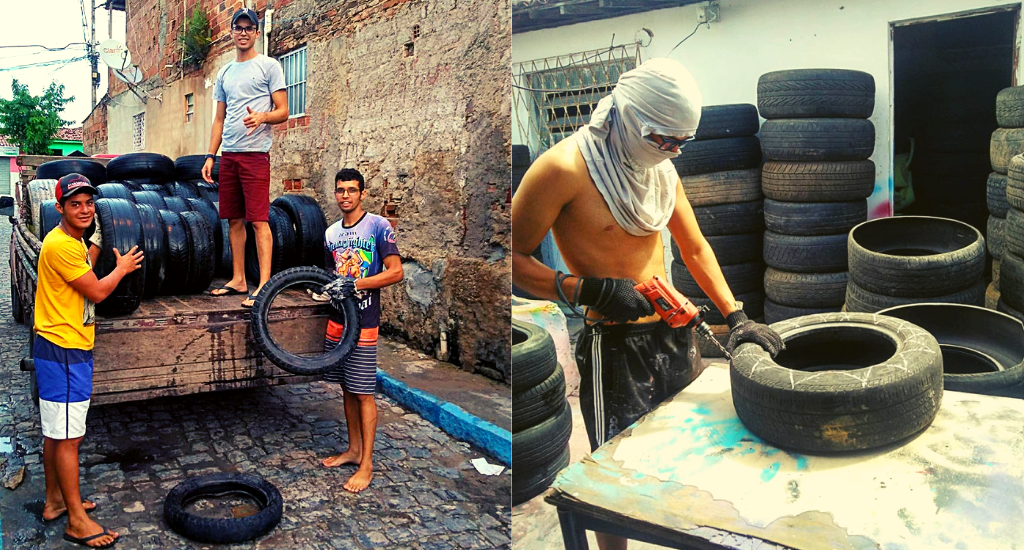 Silva's work doesn't stop there
Sometimes the tires would go to a certain pet in particular who had a name, so Silva would add the name of the pet to the bed. When the main base is done, Silva would sew soft fabric to cushion the base of the tire bed. Any remaining fabric makes an additional matching pillow just to tie the whole bed together nicely!
These beds became a hit and he would end up selling some additional ones to his coworkers at the supermarket.
Silva's pet beds began gaining attention from the community. He would then begin receiving invites to demonstrate his work at local schools and other events. Silva gets to live out his passion for a living. He also gets to educate others on how they, too, can make a difference in their communities.
He now runs Cãominhas Pets as a full-time business. While crafting pet beds from used tires, he also uses the mounds of rubber and transforms it into large, colorful planters. It really livens up the community nicely!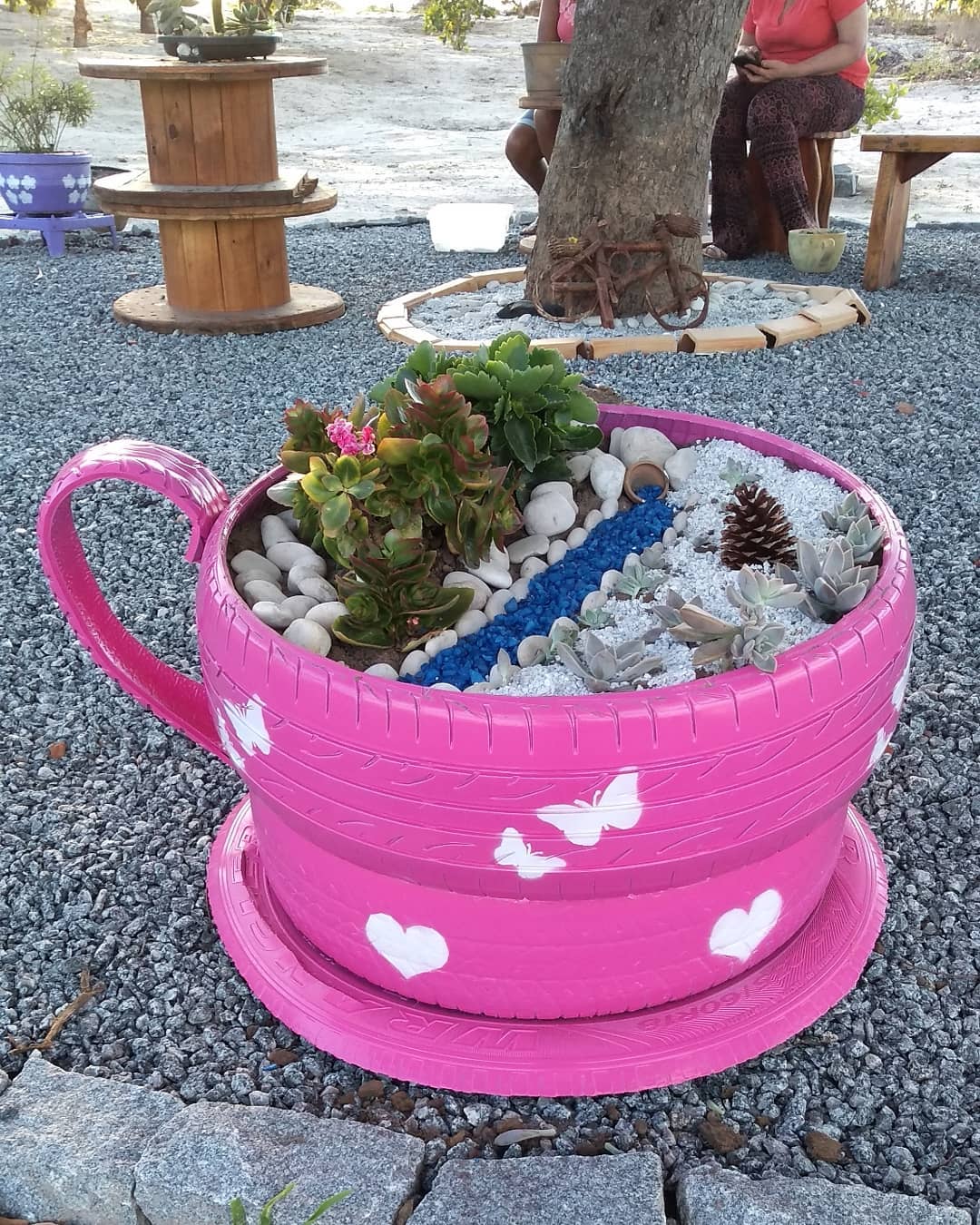 What an incredibly inspiring story!