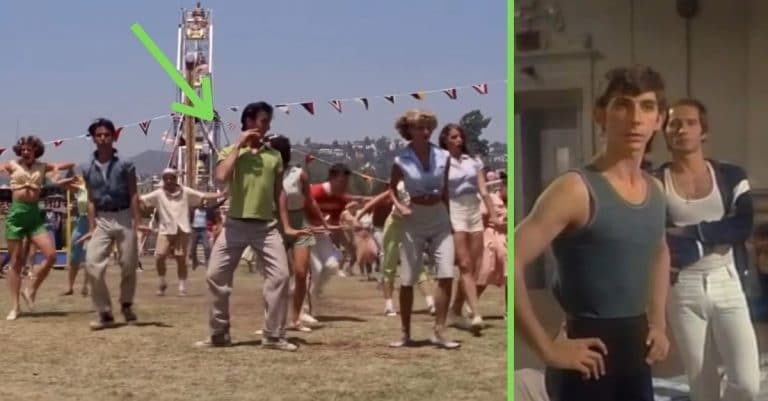 Romantic comedy Grease offered memorable dance numbers. In fact, the 1978 film got nominated by TV Land for showing a sequence viewers definitely reenacted at home. That nomination went to "You're the One That I Want." But One other moment worth noting goes to the carnival scene. This moment showed viewers moves impressively presented by Daniel Levins, the dancer in the green shirt.
Color use in film can tell audiences where to look. But Levins stood out on his own; the green shirt just helped give him that final iconic imagery. But his dance moves kept people watching. There's a good reason for that, and it comes from his impressive dance training. But whatever happened to this talented dancer who helped define a great scene?
Daniel Levins danced his way into our hearts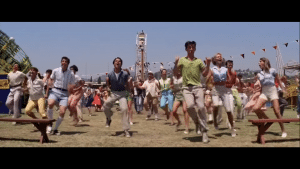 Anna Kisselgoff of The New York Times writes that Levins's scene at the end of Grease "arguably stole the show from John Travolta and the movie's other stars." Levins built a skill set capable of such feats from a very early age. Born on Oct. 7, 1953 as Daniel John Patrick Levins, the Freeport, New York native took up Irish tap dance at the age of five. It was a nod to his Irish heritage, and his resume expanded to include ballet and modern dance when he was 12 and studied at High School of Performing Arts in New York City.
RELATED: 'Grease' Soundtrack: The Dirty Secrets Behind The Songs
By 15, Levins became part of the American Ballet Company. In 1971, he became a principal dancer with Ballet Theater. Reportedly, a chronic knee injury nearly threw off his career and plans with the New York City Ballet in 1975. For a time, he instead choreographed for several major American theater groups. Then, in 1978, he hit the big screen as the guy in the green shirt in Grease.
Giving to the next generation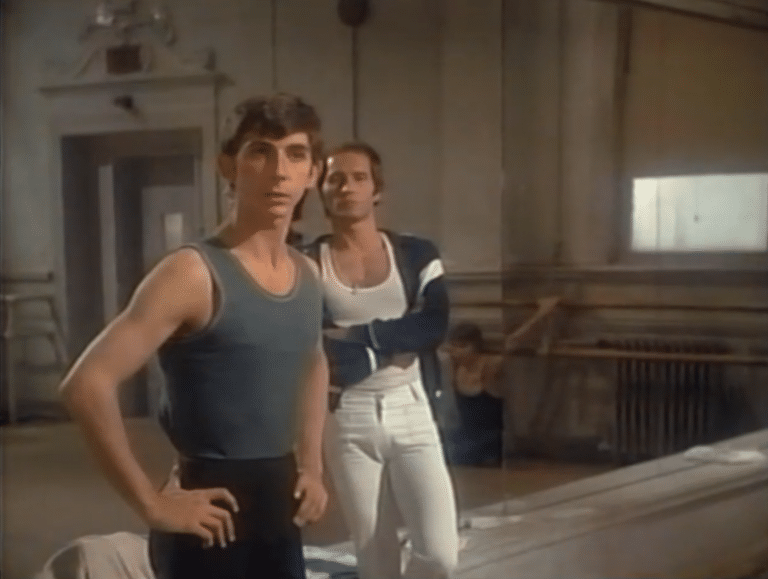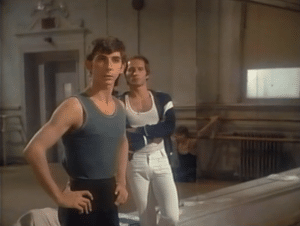 Throughout his dance career, the man in the green shirt sometimes went by Daniel Levans instead of Levins. That name came with him as he received training from New York City Ballet alumni Richard Thomas and Barbara Fallis. He also received training from Italian and Russian instructors.
In time, Daniel Levins himself also taught, in his case at Ballet Tech. He spent 23 years doing as much, the opportunity borne from his connection with Eliot Feld, who asked Levins to join the American Ballet Company personally. Eventually, he married Eugene Gabriel-Thomas Walsh. It is from Eugene that the news came: on September 15, 2015, at the age of 61, Daniel Levins died in Brooklyn from a bacterial lung infection. Though his life was cut short, Levins filled it with success for himself and growth within the arts, changing the stage and big screen for the better.