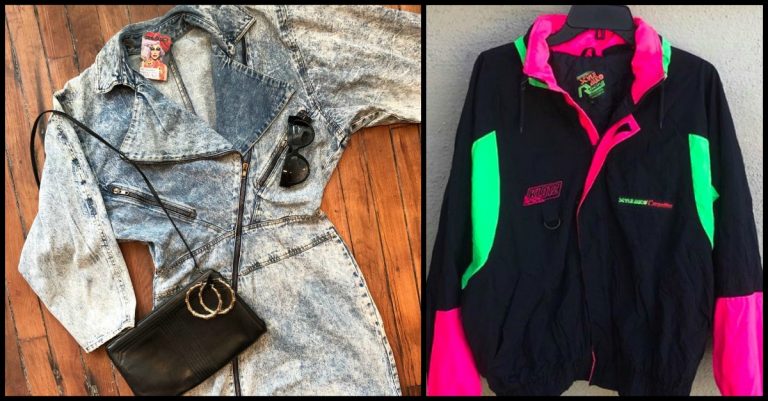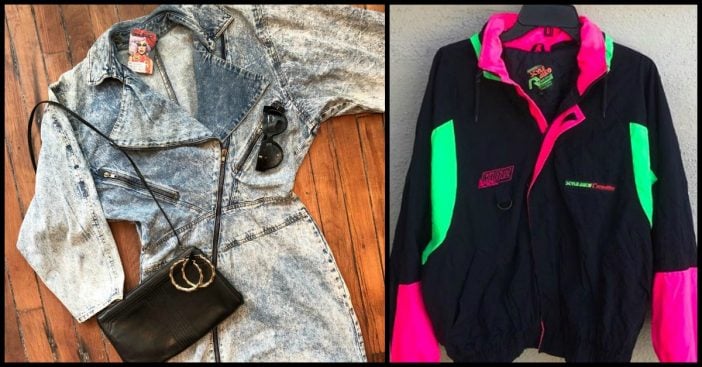 The 1980s were a wild time, and arguably the most memorable thing about the decade is the wacky fashion! The '80s were ridiculously colorful, oversized, and outrageous.
If you lived through the '80s, chances are you wore some pretty silly outfits. At the time, they were fashionable, but looking back it's easy to see the mistakes you made. Now that we're decades out of the 1980s, let's take a look back at some of the style mistakes we all made!
1. Neon
https://www.instagram.com/p/BhKL9SHhv3_/?tagged=80sneon
The '80s were all about the neon. There was no color too bright or vibrant. Yellows, pinks, greens, purples — they were all the rage. Looking back, though, the colors look blinding.
2. Acid Wash Denim
https://www.instagram.com/p/Bg9AS_Znxdo/?tagged=acidwashjeans
In the '80s, we loved looking a little grungy. If it was distressed or destroyed, we were all over it. This acid wash look was a favorite among both men and women, but it's really not the nicest looking. Nowadays, acid wash is making a comeback, but it's not as intense as it was a few decades ago.
3. Sweatbands
https://www.instagram.com/p/BgwAeAZFqRR/?tagged=sweatbands
Sure, sweatbands make sense when you're working out, but in the 1980s we used to wear them with any type of outfit. Wearing a cute dress? Make it more casual with a sweatband! Today, most people wouldn't be caught dead wearing a sweatband outside of the gym.
4. Shoulder Pads
https://www.instagram.com/p/BhgtZV6gjcx/?tagged=shoulderpads
Shoulder pads were supposed to make us look powerful and strong, but they really just made everyone look boxy and silly. In the '80s, we thought shoulder pads were so fashion-forward. Unfortunately they were a big mistake.
Click to the next page to see some other crazy 1980s clothes we all thought were fashionable!