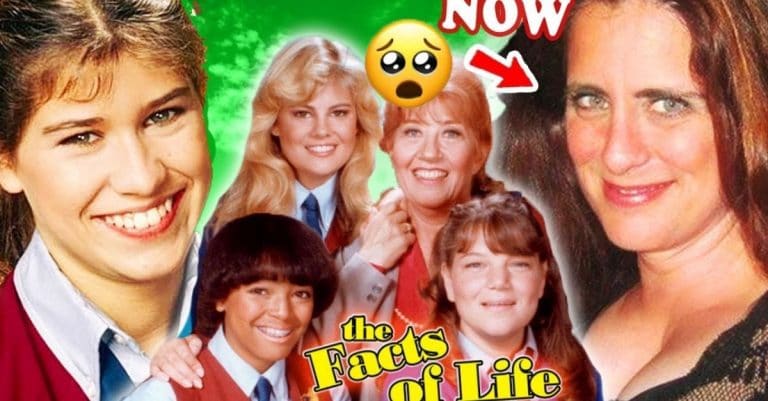 UPDATED 4/15/2022
The Facts of Lifewas a powerful comedic show in the '70s and '80s and it also happens to be a spin-off sitcom of the show Diff'rent Strokes. As The Facts of Life celebrates its 43rd anniversary, we find ourselves wondering what many of the cast members are up to now.
Unfortunately, Charlotte Rae, who played Edna Garrett on The Facts of Life has passed away. She died on August 5, 2018, at 92 years old and fans miss her so much! First, let's catch up on everyone individually, then see how they all fit into each other's bigger picture. Worth noting is the fact that your favorite 80s sitcom starred an all-female lead cast and had an all-female writing crew as well. It also became the longest-running sitcom of this kind. Fortunately, those hoping for a reunion would get their wish.
Charlotte Rae (Edna Garrett)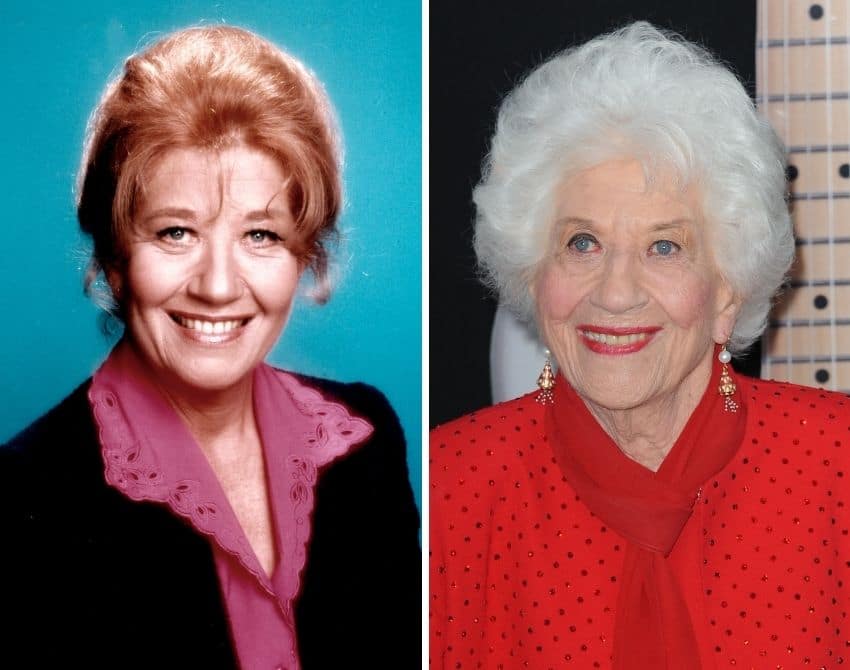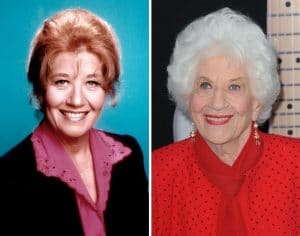 Edna Garrett, the Drummonds' first no-nonsense housekeeper, was goofy and had a warm personality. Charlotte Rae appeared in all 24 episodes of the first season of Diff'rent Strokes before NBC gave her the chance to be the star of her own show as the housemother at an all-girl's boarding school. Edna was always there for "her girls" and she was the kind of woman we all wish we could befriend in real life. But we were more than satisfied with 30 minutes every now and again.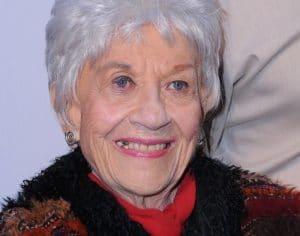 Rae left the show before the start of season eight, much to the producers' chagrin. They offered her millions to stay for a few more years, but she was ready to move on, feeling that she had done all that she could with the Mrs. Garrett character.
Charlotte Rae began professional acting in 1951 and her first notable role came about a decade later with 11 episodes of Car 54, Where Are You? She also played Molly, the mail lady, on 14 episodes of Sesame Street from 1971-1972.
In 1978 Norman Lear once again cast one of his favorite actresses, Ms. Rae, in Diff'rent strokes, and the rest is history. Rae's final acting credit was in 2015 in Ricki and the Flash.
Rae joined Alcoholics Anonymous (AA) in the early 1970s and the organization became an important part of her personal life. Rae passed away in 2018, at the age of 92.
Lisa Whelchel (Blair Warner)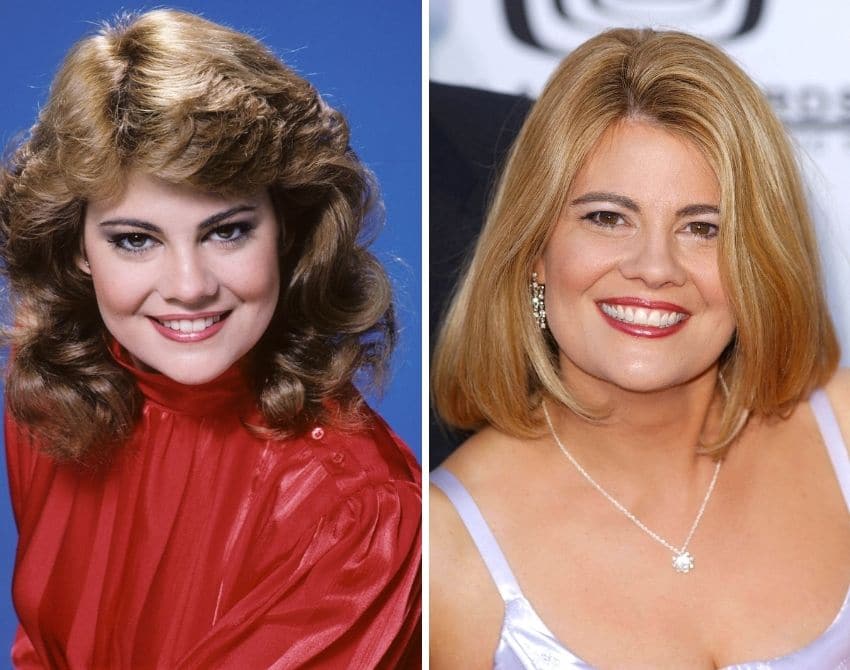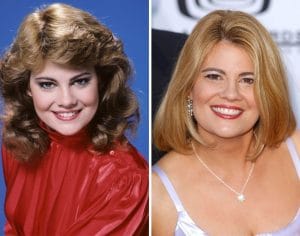 Blair Warner was the spoiled, rich girl from Manhattan. It was easy to roll your eyes at her, but there's no denying she could steal the show in many scenes.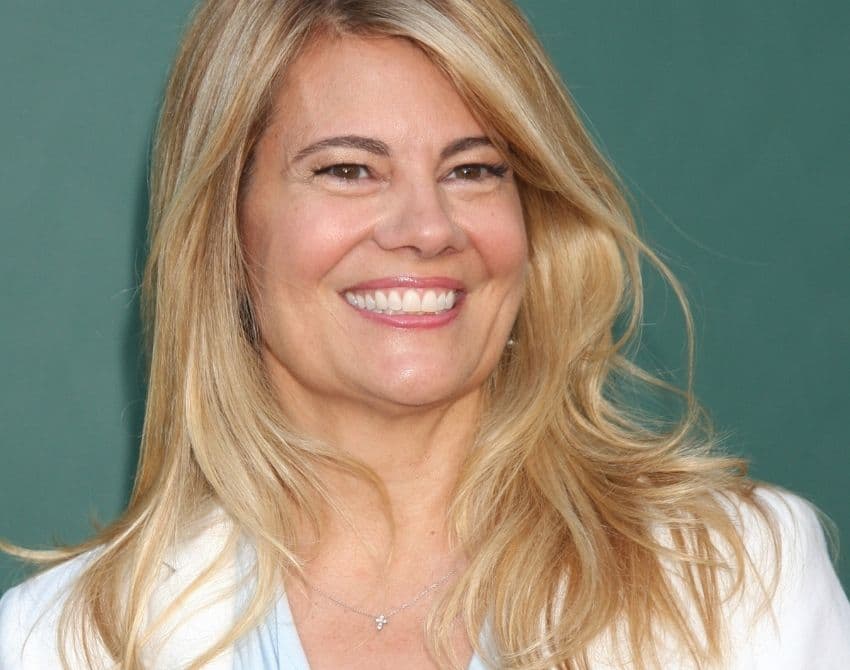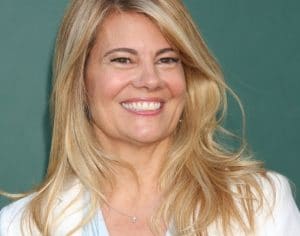 Whelchel's first role was in 1977 as a member of The New Mickey Mouse Club, landing the role on The Facts of Life a year later. She has appeared on and off as Blair Warner in spin-off movies and guest appearances throughout the years. During the final season of Facts, producers made a controversial decision to have one of the girls lose their virginity. Initially, Blair was to be that character, but Whelchel protested as it went against her deep-seated Christian beliefs and producers ultimately acquiesced. In 1984, she was nominated for a Grammy Award for Best Inspirational Performance for her contemporary Christian album All Because of You. She also published a bestselling — though controversial — book in 2000 about parenting and discipline called Creative Correction.
Whelchel participated in the 2012 season Survivor: Philippines. Daddy's money couldn't save her there! But she didn't really need it, coming in second place and being voted fan favorite and garnering $100,000 in the process.
Today, Whelchel is in her late fifties and hosts the TV series Collector's Call on MTV.
Kim Fields (Dorothy 'Tootie' Ramsey)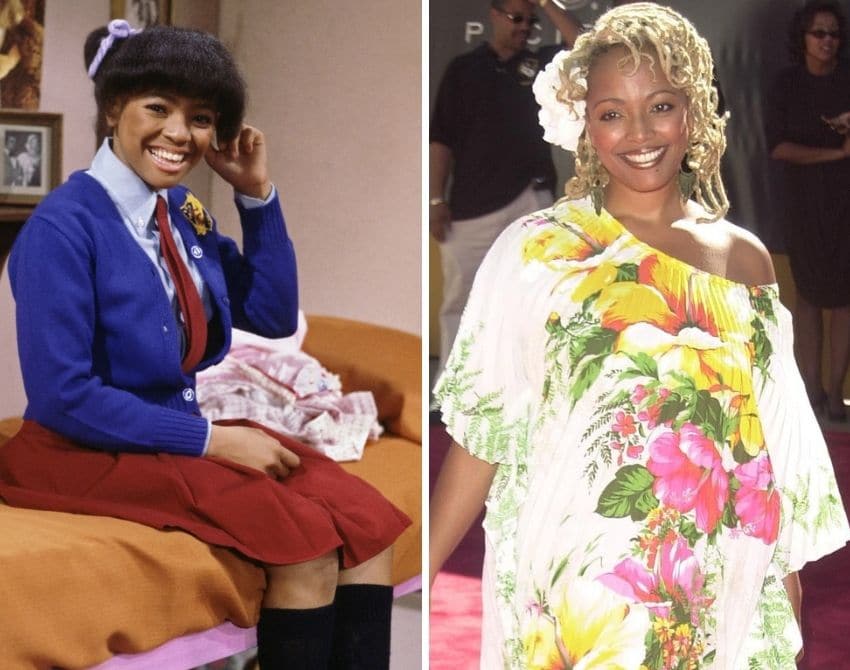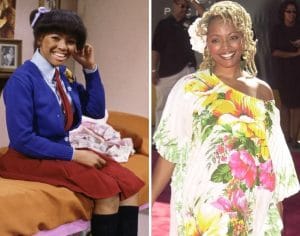 Next is the youngest cast member and student Dorothy 'Tootie' Ramsey. In season five, they introduced Tootie's mom, who was played by her real mom, Chip Fields. How cool is that? Her character was always in roller skates on the first season of the show to make her appear taller and older than she actually was! As the 12-year-old Tootie, Kim was actually just nine at the time.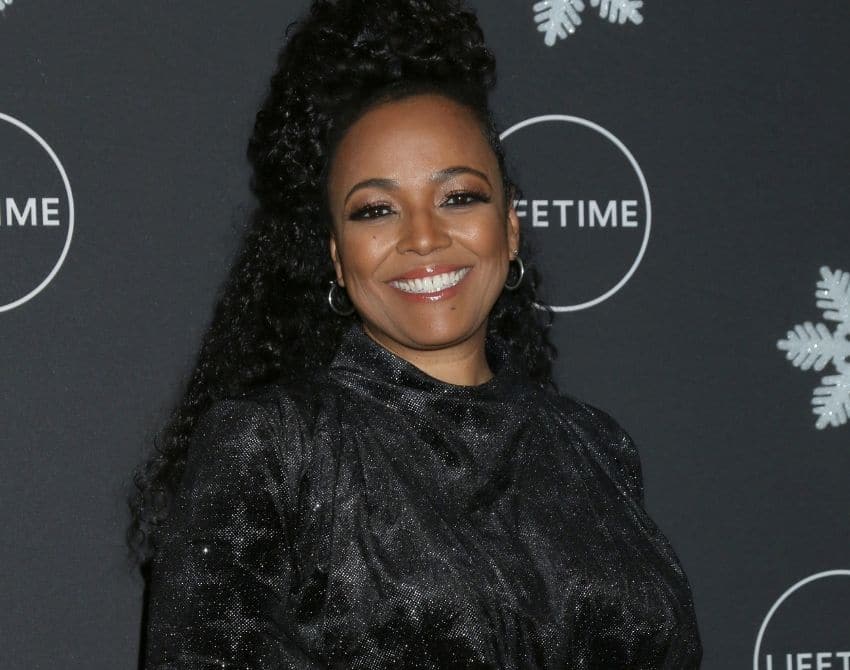 Kim's breakout role was the year prior to Facts in the Demond Wilson-led show, Baby… I'm Back! She was the youngest in the family. Fields also appeared in a famous Mrs. Butterworth commercial in 1979.
After taking a break from acting to get her degree in communications, she came back strong, as a series regular in the popular 90s show Living Single, where she even got to act with mama once again. Kim's mom Chip played Laverne Hunter in 12 episodes and consulted for the show for even more.
Kim, now 52, was arrested in 1999 while protesting against the police shooting of a black woman in Riverside, California. Today Fields is in her early fifties, currently shooting a Netflix series called The Upshaws and in the TV movies You Light Up My Christmas (2019) and Adventures in Christmasing (2021).
Mindy Cohn (Natalie Green)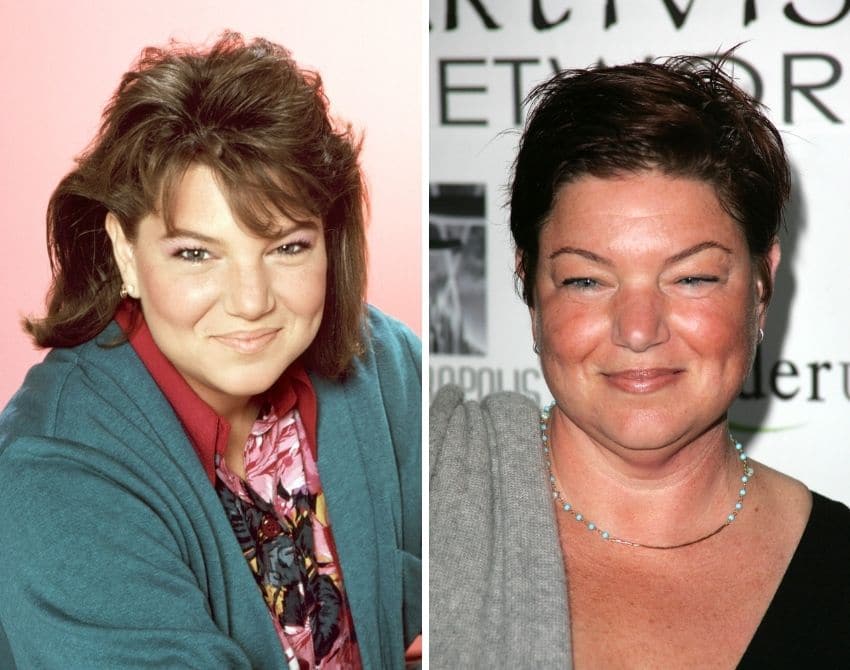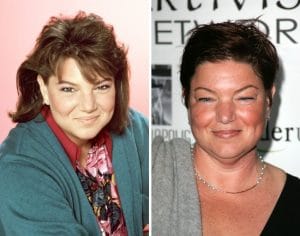 Natalie Green is a character that was created after the producers met Mindy Cohn while they were doing research for the show. When the headmaster called her into the office to tell her the news that she was being offered a role, Mindy was relieved that she wasn't in real trouble! Natalie Green would be the character to ultimately lose her virginity that final season, upon Mindy's suggestion.
View this post on Instagram
Cohn's most successful venture after the show was voicing Velma Dinkley in Scooby-Doo from 2002-2015, even been nominated for a daytime Emmy for the part. She's appeared in multiple TV series, video games, and movies for the franchise.
Today she's 55 and her most recent non-animated role was a starring role in the 2020 film, A Nice Girl Like You. Mindy is still very much at it.
Cloris Leachman (Beverly Ann Stickle)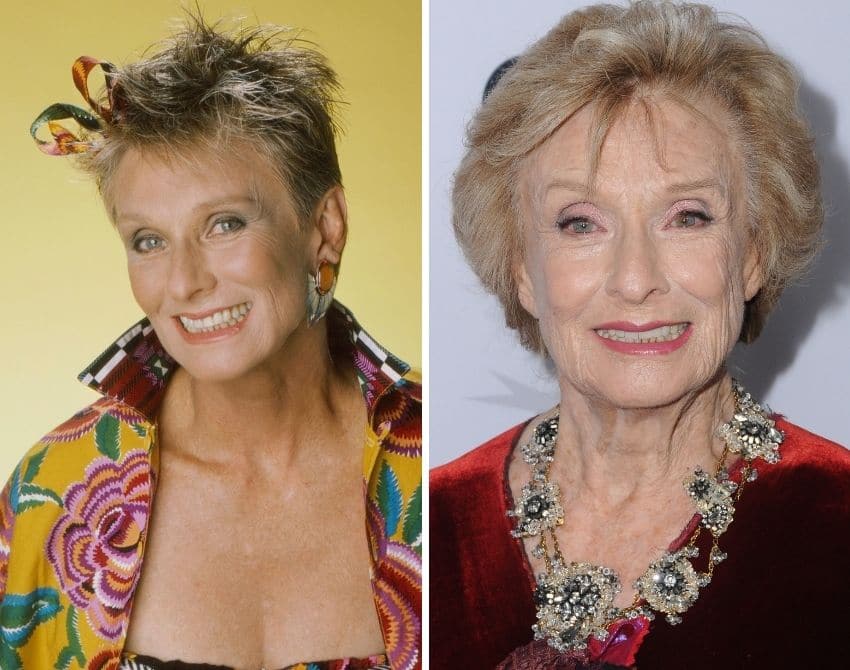 Cloris Leachman replaced Charlotte Rae for the final two seasons of the show and played the role of Beverly Ann Stickle, Mrs. Garrett's sister. Leachman was handpicked by Ra to take over, Leachman and Rae had been classmates at Northwestern University and even roomed together in New York as up and comers.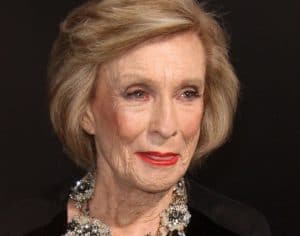 She began appearing on tv series in the early 1950s, but her first major role was in the 1955 film noir Kiss Me Deadly. Leachman won an Oscar for Best Supporting Actress for her role as Ruth Popper, the neglected wife, in the 1971 film, The Last Picture Show. Don't forget her hilarious part in Mel Brooks' Young Frankenstein.and of course, her Mary Tyler Moore spin-off series, Phyllis.
Leachman's final role is in the 2021 film Not to Forget.  She sadly passed away in January 2021 at the age of 94, but she will live forever thanks to her enormous body of work.
Nancy McKeon (Jo Polniaczek)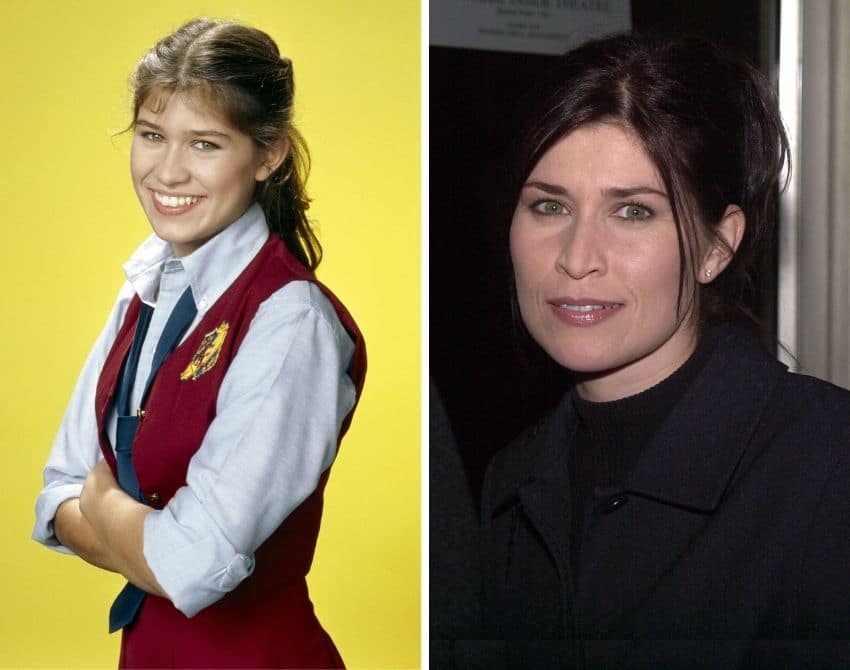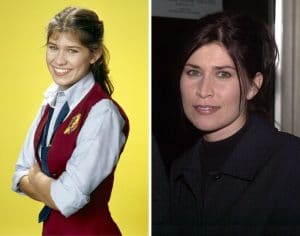 Jo Polniaczek, the tomboy transfer from the Bronx, joined the show for Season 2 and beyond, part of a cast shakeup to try and gain some popularity for the series. It worked! She was streetwise and added the perfect foil to Blair's character. Jo's name was inspired by the lead character in the famous book Little Women, after the writers refused to call her "Foxy."  But her persona was inspired by Little Darlings, giving her a tough, earthy vibe.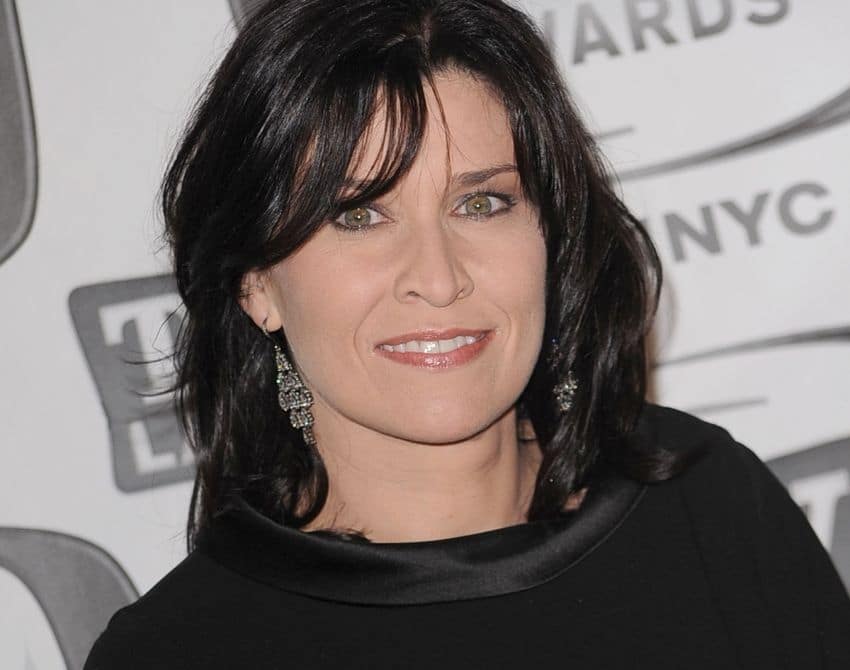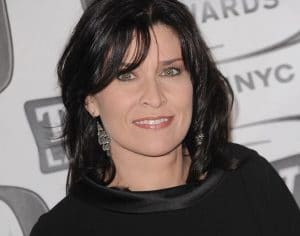 Nancy McKeon moved to Hollywood at a young age and had been in the industry since she was two. She followed her older brother, the late Philip McKeon, into the biz after he landed a starring role on the sitcom Alice, but the the thing that caught NBC's attention was a Hallmark commercial where she cried on cue.
After Facts of Life, she continued to act, making her feature film debut with Where the Day Takes You in 1991. Additionally, she played Inspector Jinny on the cop show Division, which was pretty popular in the early 2000s.
Her latest acting credit was in the 2019 Lifetime movie, You Light Up My Christmas, which was the Facts reunion hinted at earlier. McKeon joined Kim Fields, Lisa Whelchel and Mindy Cohn for this holiday treat. She also appeared in six episodes of the 2021 television series Panic.
McKeon dated actor Michael J. Fox for three years after they met on the set of High School U.S.A. in 1983. Today, McKeon is 56 and has two daughters with her film technician hubby. They live a private life on a ranch near Austin Texas.
Molly Ringwald (Molly Parker)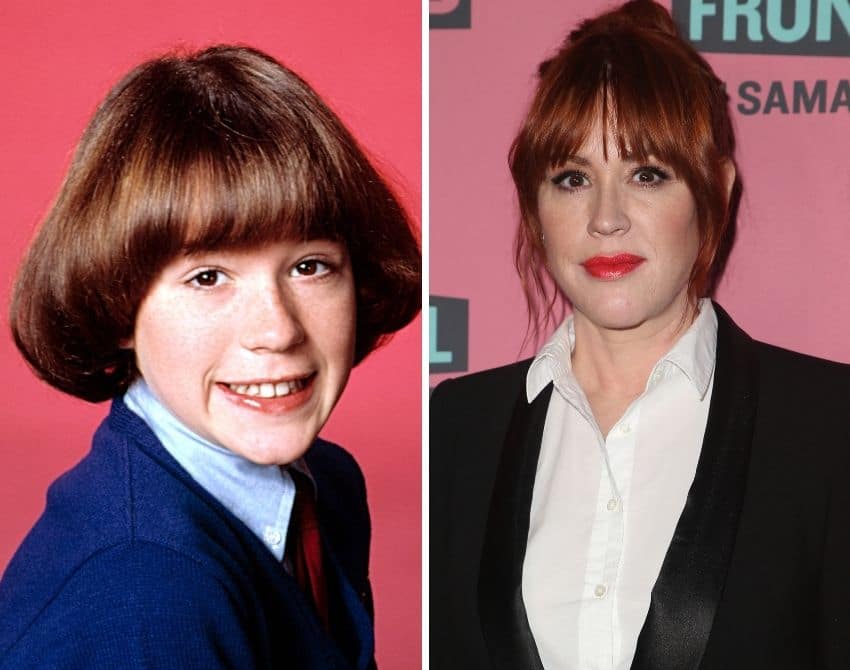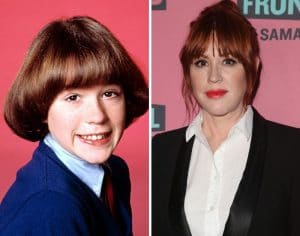 Molly Ringwald appeared in the first season but was on the losing side of the season 2 cast shake-up. It was her first-ever acting job. No worries for her, though, as she went on to become 80s Royalty by starring in Classics like Sixteen Candles, The Breakfast Club, and Pretty in Pink?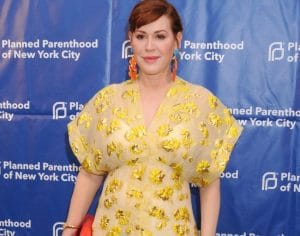 She's still very much at it, currently in the popular tv series Riverdale, which is loosely based on Archie. She's also Mrs. Flynn in the successful Netflix teen movie franchise The Kissing Booth, which has three entries so far. Molly also starred in the 2021 film Montauk.
George Clooney (George Burnett)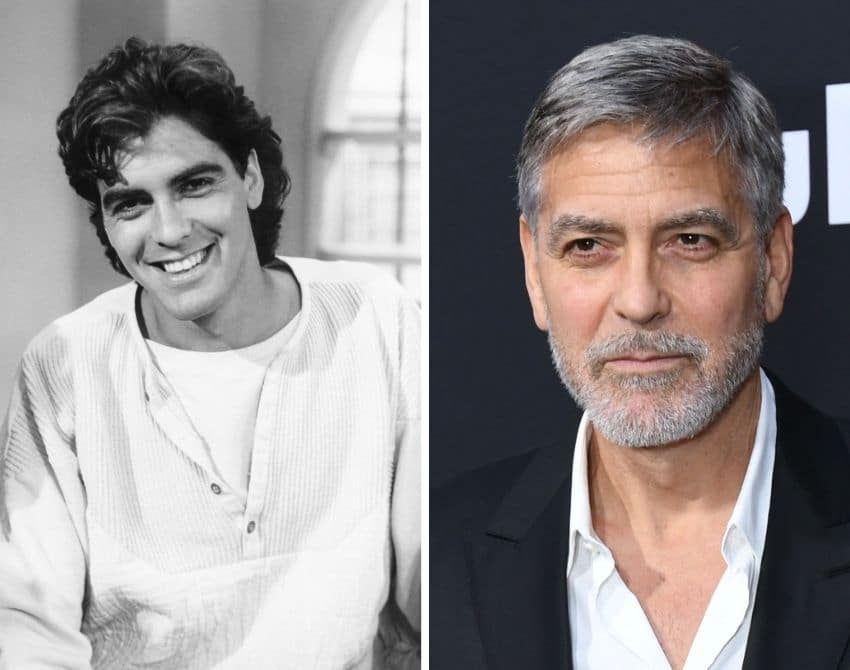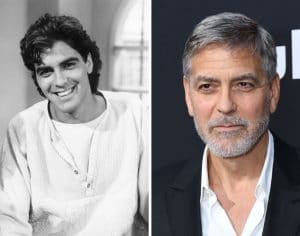 Do you remember George Burnett? He appeared in 17 episodes over the final three seasons as the handyman neighbor who always popped in for no apparent reason whatsoever. From the titular character in Ocean's Eleven to winning two Oscars, one for Syriana and the other for producing the film Argo. George Clooney is, quite frankly, the man.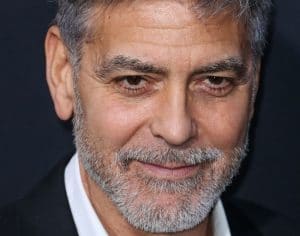 He's still as active as ever with his career and family life. He's a father of twins at the age of 60, a topic he muses over frequently. He most recently starred in the 2019 Hulu series Catch-22.
Is the main cast still close?
Among those who remain, the stars, mainly all girls since the show centered around an all-female boarding school, say that they were very close. They were very young during the course of the series, so they were more like best friends than co-workers! In fact, the four youngest cast members (Lisa Whelchel, Kim Fields, Mindy Cohn, and Nancy McKeon) all remain close 40+ years later.
View this post on Instagram
Before she passed, Charlotte Rae had stated how proud she was of the young cast. She said that none of them got into trouble, that they all went on to have normal lives after the show ended and that she was very proud to see them grow up. In a way, she was like a mother figure to the girls in real life!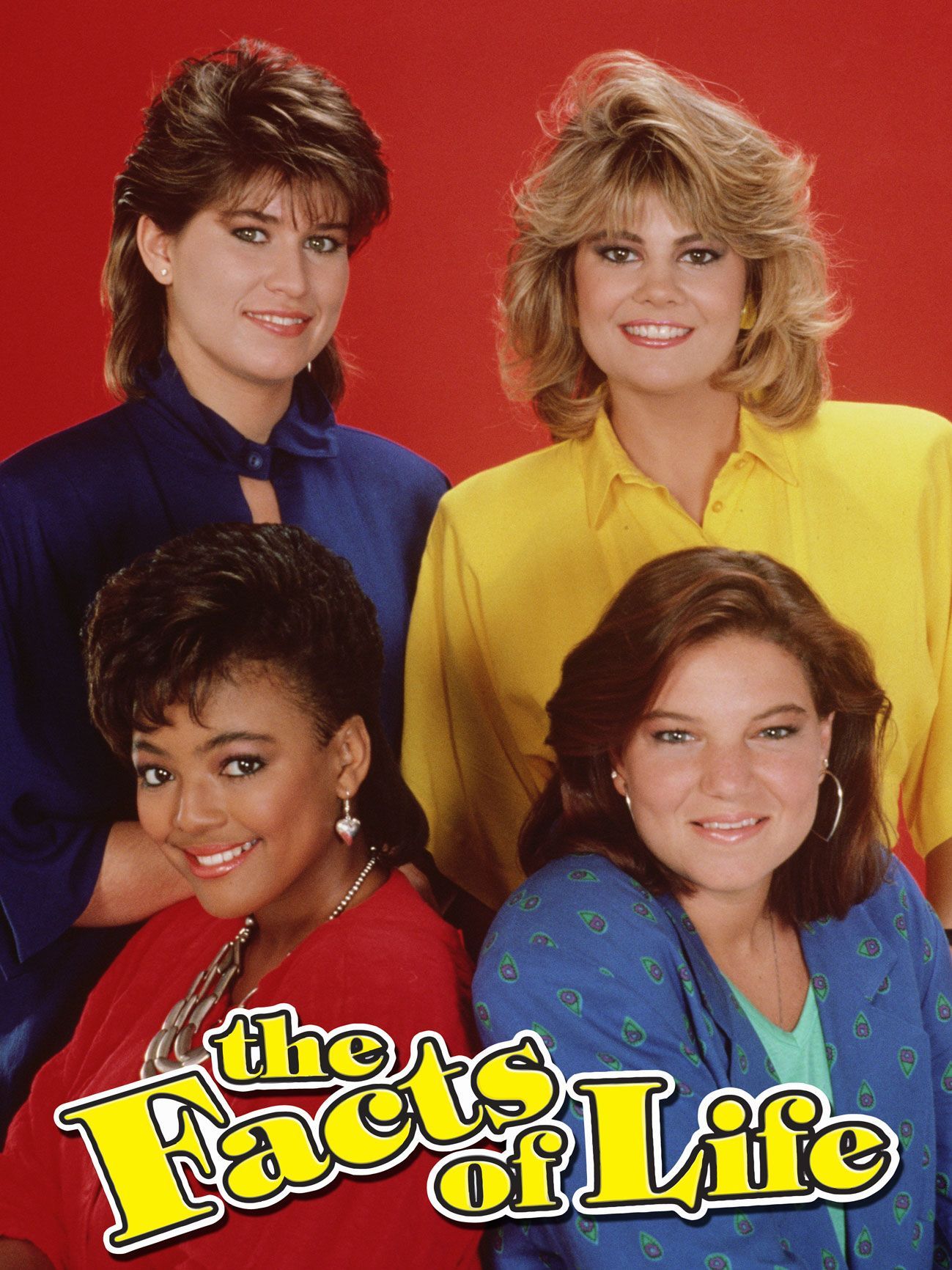 The Facts of Life dealt with normal issues that teenagers face. It was interesting as the girls themselves were dealing with growing up as they played their characters onscreen, which they found to be challenging at times as they had to deal with puberty and other awkward teenage changes. The cast says it was helpful to go through these things together and support one another.
View this post on Instagram
According to The Life and Times of Hollywood, Kim Fields said, "I got to grow up with an amazing group of people, my castmates. And in hindsight, I found out I impacted generations across the globe."
What have they been up to?
View this post on Instagram
All of the main stars acted after Facts of Life, but Lisa and Nancy decided to become stay-at-home moms. Lisa is now a life coach because her kids are now all grown up. Mindy is well known for being the voice of Velma in the Scooby-Doo cartoons and Kim has starred in several shows including Living Single and Living the Dream.
View this post on Instagram
Isn't it great to know that all of The Facts of Life co-stars are still friends to this day? We miss Charlotte Rae so much, but it helps to know the other stars still act like family! If you enjoyed this article, please SHARE with your friends and family who loved The Facts of Life!
Do you remember The Facts of Life reunion movie in 2001? Watch it again below:
RELATED: Kim Fields And Mindy Cohn Reunited For 'Facts Of Life' Co-Star Charlotte Rae's Memorial