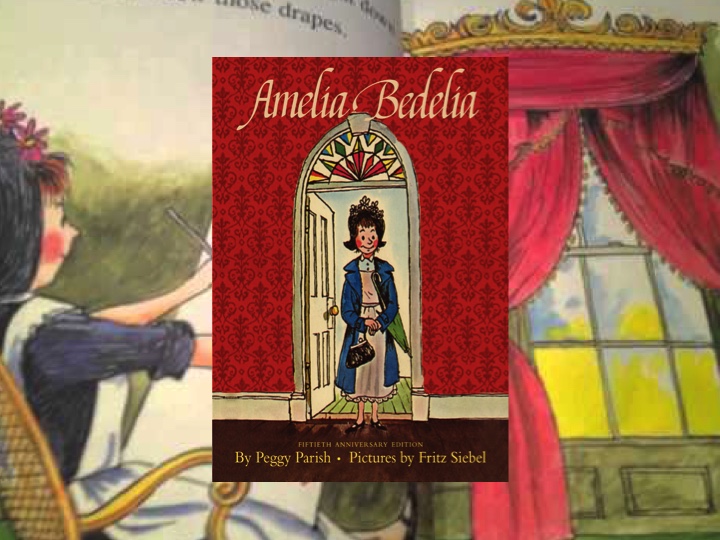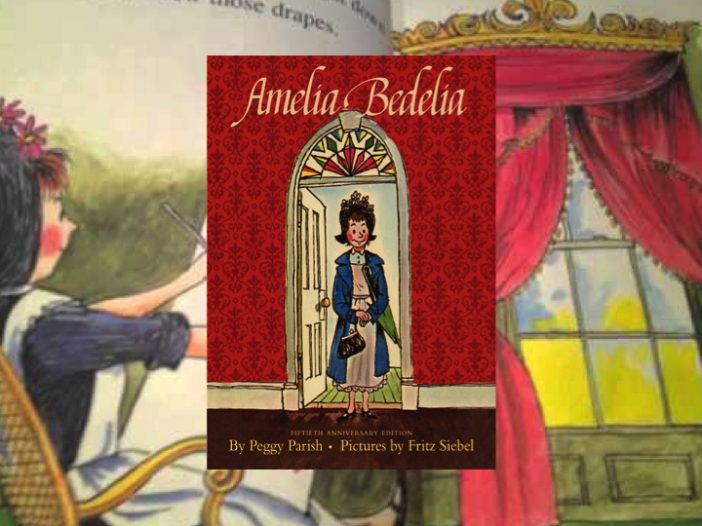 I don't know about you but i read Amelia Bedelia growing up and I thought they were such witty and fun books.
Amelia Bedelia is the literal-minded protagonist housekeeper and title character of a series of American children's books written by Peggy Parish until her death in 1988, and by her nephew, Herman Parish, beginning in 1995.
The premise of the stories involve Amelia Bedelia repeatedly misunderstanding various commands of her employer by always taking figures of speech and various terminology literally, causing her to perform incorrect actions with a comical effect. So, when Amelia was asked to "dust the furniture" she would literally dust the furniture with dusting powder. And when she was asked to "put the lights out," she would put them out on a clothesline. And, when she was asked to "dress the chicken", Amelia would dress the chicken in overalls!
Part of her insight into literalism is that she comes from a family who takes everything literally: their method of ridding their house of dust is to "undust the furniture." However, she almost always manages to win everyone over at the end by baking a delicious pie or cake. Much of her employment is as a maid for a wealthy couple known as the Rogers, who are astute enough to realize her literalism and write their requests as "undust the furniture" and "put the wet towels in the laundry and replace them with clean dry ones," as opposed to simply "change the towels."
Let's just refer to them as Amelia Bedelia-isms:
If you have never read Amelia Bedelia, then grab your children or grandchildren and let's read a book now…

ALSO READ: THE GIVING TREE – NARRATED BY SHEL SILVERSTEIN
Sources: Bustle And Wikipedia
TAKE A TRIP DOWN MEMORY LANE. WHAT DO YOU REMEMBER FROM THESE MEMORIES…?
https://youtu.be/Gy94JDnDNJM