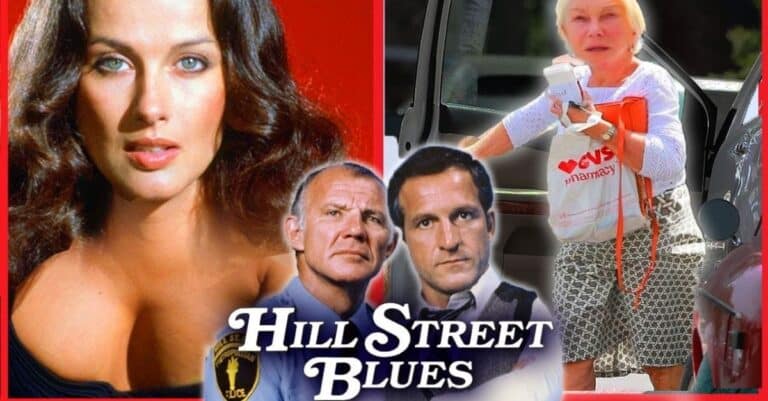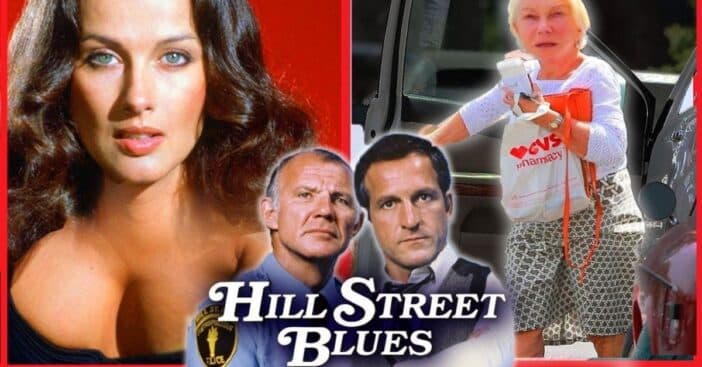 *FAQs at bottom of the article*
UPDATED 2/9/2023
Which show can claim the title of the greatest police series of all time? That is a question that yields a wide variety of answers, from Barney Miller to Law & Order. But the one that tops our list is the unlikely Hill Street Blues, a phenomenal show that not many people watched, at least at first. But they got some huge help from their network and even became the first weekly series to receive $1 million to film a single episode. NBC knew what it had: a show that was unlike anything else, with a delicious mix of drama and comedy, and featuring a wide cast of multi-dimensional cops.
The cast of Hill Street Blues is perhaps one of the more infamous ensembles in TV history. It's regarded as a hallmark in American dramatic television and was nominated for a record 21 Emmys for its first season in spite of low ratings. Now that it's been off the air for over 30 years, let's catch up with our favorite officers of the law. Alright, let's get to the morning briefing before we miss Item 9.
Daniel J. Travanti (Captain Furillo)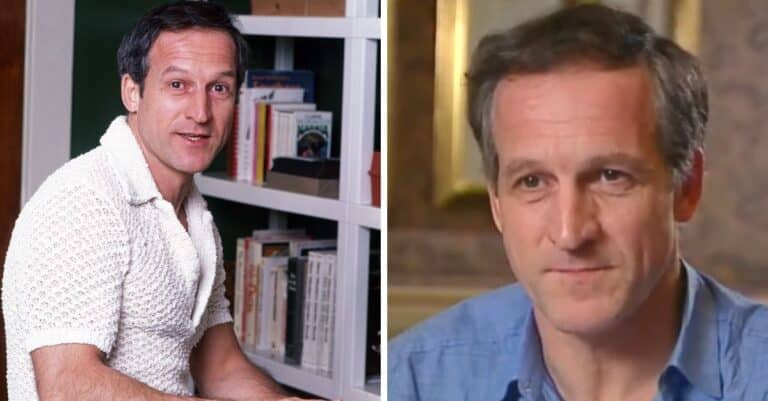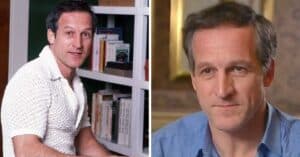 Captain Frank Furillo is very good at bureaucracy and leadership. He is an articulate speaker, great at reading people, and determined to do the right thing, no matter what anybody else thought, a true calm eye in the middle of the storm.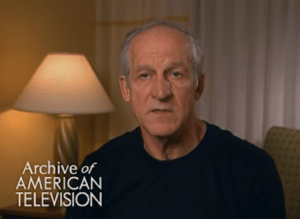 Daniel J. Travanti began working in Hollywood in 1963, highlighted by a two-parter of Flipper and four episodes of The FBI. He was a TV darling and graced Kojak and Barnaby Jones all before becoming Captain Furillo. For his performance as the captain, he won two Emmys out of five nominations, but even more impressive, he developed an unlikely sex-symbol status at the age of 41.
Though Travanti was more of a TV actor, some films do stand out. One, co-starring with Kris Kristofferson, is the sci-fi thriller Millennium in 1989. Then in 1995, he was in a stacked cast along with Sean Connery in the courtroom crime drama Just Cause. In 1993 he headlined another police TV series, this one titled Missing Person. Daniel is still at it today, most recently completing five episodes of NCIS: Los Angeles, the last one in 2019.
In June of 1995, he sold his Hill Street Blues-bought home in Pacific Palisades to Arnold Schwarzenegger and Maria Shriver. So it's safe to assume he downsized after that, and the 82-year-old actor is hopefully relaxing somewhere on a beach.
Michael Warren (Bobby Hill)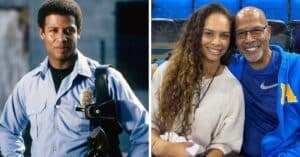 Bobby Hill is a patrol officer and Andy Renko's partner, making for quite the salt-n-pepper of the bunch. Hill is generally kind and makes an extra effort to help less-fortunate citizens.
View this post on Instagram
Michael Warren stepped onto the scene in 1970. His first mainstay gig was on the short-lived Yosemite action series, Sierra, in 1974. But before he broke into acting, Warren was a jock, playing college basketball at UCLA, where he was a three-year varsity letterman and starting guard from 66 to 68. He was even named to the NCAA All-Tournament team and was an All-American in 1968, one of three on that UCLA team along with Kareem Abdul-Jabbar and guard Lucius Allen. The team was considered one of the best in college basketball history.
Just prior to Hill Street, viewers saw him in the series Paris, a pre-Hill Street attempt by show creator Steven Bocho. It featured James Earl Jones in the title role but still couldn't get past one season. Ultimately, that's essentially Warren's career summed up, confirming he deserved more than he received.
In 2000, he costarred with Blair Underwood in the hospital drama City of Angels. We last saw him in the 2019 film American Skin, written, directed, and starred in by Nate Parker. Today Warren is 76 years old and lives in Los Angeles with his second wife, Jenny, and their two children. He also has two children from his first marriage; his son Cash is actually married to another actor, the gorgeous Jessica Alba. Outside acting, he is an artist with quite the gallery shared on his Instagram.
Bruce Weitz (Mick Belker)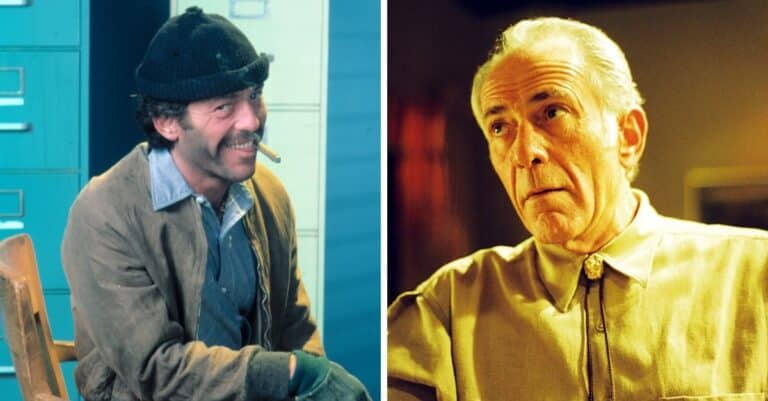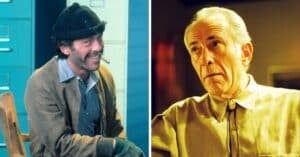 An extremely capable undercover detective, Mick Belker is small in stature yet strong, wiry, and very fast. No one can forget his unusual eccentricities, including dressing in torn and dirty clothing, frequently consuming pungent foods, and calling all bad guys "hairball." Hee was something of a hound.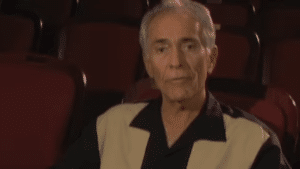 Bruce Weitz hit the biz in 1975 hot, guest-starring on Columbo and Ryan's Hope. In 1991 he joined the Jamie Lee Curtis series Anything But Love, which was a really smart and silly show. In 2007 he began a long arc on the popular soap General Hospital, completing a whopping 254 episodes.
Weitz then took about a decade off before completing one episode of the Apple TV show For All Mankind in 2021. So it appears, the 79-year-old actor is not hanging it up yet. He was married to actress Cecilia Hart from 1971 until 1980 before she divorced him to marry James Earl Jones, who she starred with alongside Warren in the series Paris. Small world. Or small city.
James B. Sikking (Sergeant Hunter)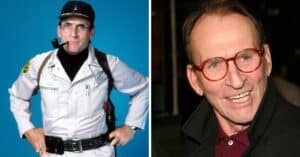 Sgt. Howard Hunter is the commander of the Emergency Action Team and loves to postulate and theorize about the degeneration of society. Think he was onto something?
James Sikking began acting in the early '60s, and made it into most of the shows on air, like two episodes of Combat!, and three of The Fugitive. For Hill Street Blues, he based his portrayal of Hunter on a drill instructor he knew in the military.  After, he became Dr. David Howser – aka Doogie's Dad – on Doogie Howser, M.D. This saw him once again working with Hill Street Blues creator Steven Bochco.
Sikking's accumulated a multitude of TV credits, but also some prominent film work, including 1980's Ordinary People as well as playing the FBI director in The Pelican Brief. He hasn't really worked since a 2012 episode of The Closer and today at 88, Sikking is enjoying life married to Florine, whom he met while at UCLA. He also enjoys watching his son Andrew Sikking act, most notably in 12 episodes of NYPD Blue. Like father, like son.
Joe Spano (Sergeant Goldblume)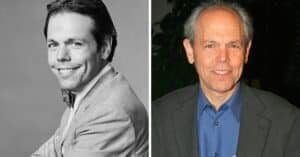 Sgt. Henry Goldblume is often in charge of negotiating in hostage situations because he's calm and meek, as opposed to some of the more fiery members of the squad in this roster. His actor was an important leader too. In 1968, Joe Spano helped found the Berkeley Repertory Theatre and stayed with the company for ten years. He began acting in Hollywood in '72 with an early role alongside the recently departed Meat Loaf in the movie Roadie in 1980.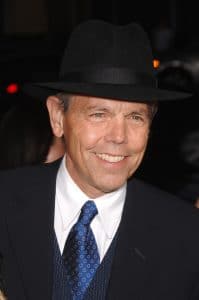 Following his success in Hill Street Blues, he continued landing more police shows, like Murder One in 1995 and NYPD Blue in 2001. He's maintained quite the busy career to this day, and from 2003 to 2021 he's played T.C. Fornell on the hit show NCIS. Today, Joe is 76 years old and along with his acting credits, he has one major pizza one – being the original voice of Pasqually the Chief for the Chuck E Cheese's animatronic show. That is awesome.
Taurean Blacque (Detective Washington)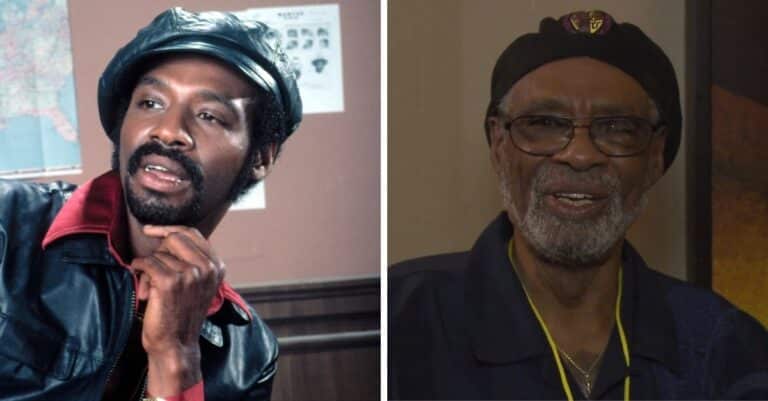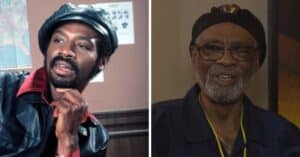 Det. Neal Washington is a former football player whose career ended due to a knee injury. He is a very good undercover officer, and this skill sees Washington earning some much-deserved respect from his captain.
Taurean Blacque began acting in 1976. Some early roles include two episodes each of The Bob Newhart Show and Good Times. He dabbled in film, beginning with a lawyer role in Rocky II but after his Hill Street Blues success, he landed a lead role alongside BJ himself, Greg Evigan, in the 1989 sci-fi film DeepStar Six. He was in over 100 episodes of the soap opera Generations in the '90s. He has been a working stage actor in Atlanta, Georgia for much of his career, including a 24-episode stint on the show Savannah in 1997.
Of late, Blacque does primarily stage work, so we last saw him in a 2018 episode of the show Kevin (Probably) Saves the World, starring Jason Ritter, son of the late, talented John Ritter.
He was the spokesman for the County of Los Angeles Adoption Services although he had no adoptive children at the time. He claims he was not eligible to adopt because he was single, but he pressed on, eventually adopting ten children, in addition to the two biological sons he had. In 1989 he was asked by President George H. W. Bush to serve as the national spokesman for adoption.
Sadly, Taurean died in July 2022 at age 82 following "a brief illness."
Kiel Martin (Detective LaRue)

Det. "JD" LaRue is a great undercover cop whose sharp detective skills are constantly marred by his poor choices of heavy drinking, womanizing, and frequent get-rich-quick schemes. Similar to his detective persona, Kiel Martin was also a recovering alcoholic.
Kiel began his path to Hollywood in 1967 with three episodes of The Virginian. And in 1971, he got a huge break in the Al Pacino-led film The Panic in Needle Park. in 1975, he co-starred with James Mitchum in the Gy Waldron film Moonrunners, which Waldron would expand upon for his hit TV series The Dukes of Hazzard.
Kiel was married three times. First in 1969 to Claudia Martin, the daughter of the king of cool, Dean Martin. They had one daughter together, Jesse, but the marriage ended after two years.
Sadly, Kiel Martin's career was cut short, when he was diagnosed with lung cancer before passing away at just 46 years old in December of 1990, a few days shy of the new year. But there was no funeral for the departed actor, in accordance with what Kiel stated in his will.
Betty Thomas (Officer Bates)

Ofc. Lucy Bates is initially depicted as overly emotional and self-conscious of her 6'1″ stature but soon becomes a tough, capable recruit, the prototype for a female officer. Betty Thomas began working in films in 1976. Fans may recall her as a waitress in the Tommy Lee Jones flick Jackson County Jail. But her best-known role was of course Officer Bates, and she gained a ton of attention from critics for the part, earning seven Emmy nominations for Best Supporting Actress and taking home the award for the fifth season in '85, beating Doris Roberts from Remington Steele.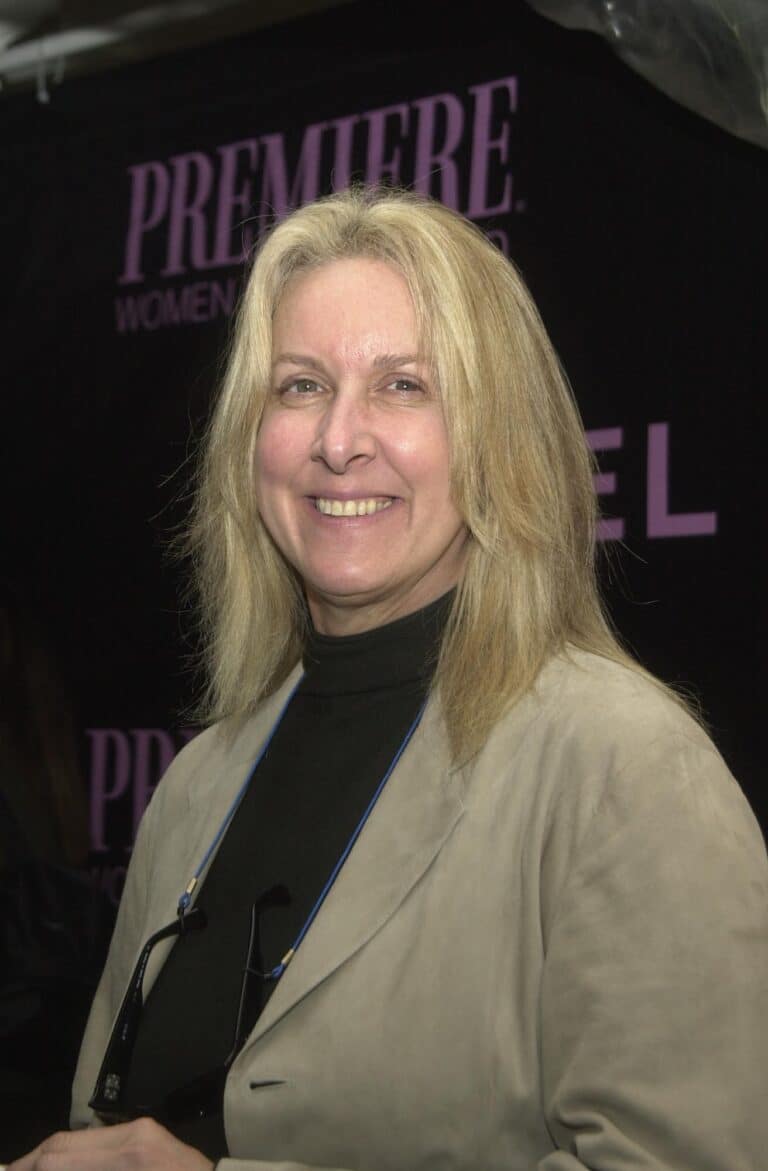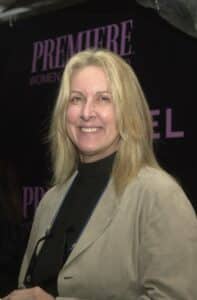 But Betty was also quite the funny woman. She was a member of the Second City comedy troupe coming up, so after Hill Street, she was a riot as the butch nemesis opposite Shelley Long in Troop Beverly Hills. But after this gem of a family flick, she decided to change things up and began directing.
After she lied to a Variety reporter about directing an episode of John Ritter's Hooperman, the show's executive producer took her on and she began her directorial career with three episodes of Hooperman, in addition to the second-ever episode of Doogie Howser, which was rather kind of creator Steven Bochco, to take a chance on his old officer.
In 1993, Betty received her second Emmy award, this time for directing for the HBO series Dream On. She never lost her taste for satire, and her best box office success was the 1995 parody The Brady Bunch Movie. Then she moved on up to the 1998 Eddie Murphy-led Dr. Dolittle. The last film she directed was Alvin and the Chipmunks: The Squeakquel, which became the first female-directed picture to gross more than $200 million dollars. She is one of just two female directors (and the only solo one) to have multiple films on the seventeen highest-US-grossing movies.
She last directed a few episodes of the show Grace & Frankie in 2020. Today, she's 75 years old, and we hope to see more award-winning projects from Betty soon.
There have been many police shows in television history but Hill Street Blues not only eclipses the genre but also helped form the deep television dramas that we've grown to love today: The Sopranos, Breaking Bad, all give thanks to the Blues, where the drama began. Who was your favorite character on Hill Street Blues? And if it's not the best police series ever, what is and why? Get in the comments and let us know! We read them all.
Who is the female in Hill Street Blues?
The female cop in Hill Street Blues is Officer Bates. She is played by actress Betty Thomas.
Why did they cancel Hill Street Blues?
Apparently, the show's cancelation was due to the fact that a "handful of the producers, writers and cast members are anxious to move on to new projects." The cancellation was not due to a decline in ratings.
Who was the captain's wife on Hill Street Blues?
The Captain's wife on Hill Street Blues was Fay Furillo. She was portrayed by actress Barbara Bosson, who is a five-time Emmy Award nominee for Best Supporting Actress in a Dramatic Series for her portrayal of Furillo in the show.