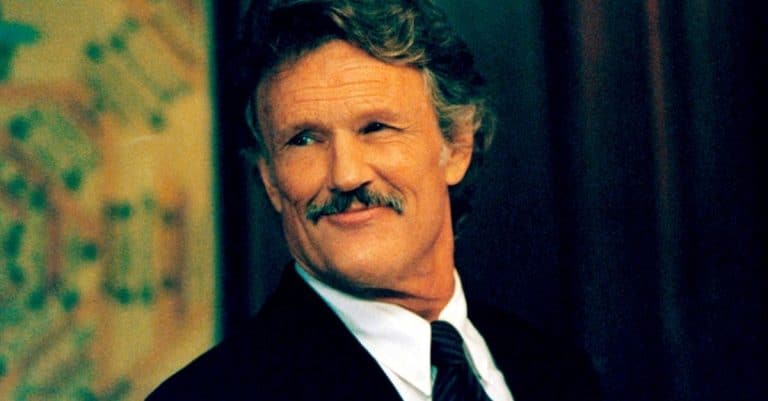 UPDATED: 2/3/2023
Kris Kristofferson made an impact on the entertainment industry as a triple whammy: singer, songwriter, and actor. In addition to his stardom, Kristofferson is a former pilot and golden gloves boxer.
While the singer spent most of his life in the limelight, Kristofferson is also a dedicated family man. And even though his mark on showbiz may be a tough act to follow, many of his eight children have followed in his footsteps. Let's meet them now!
1. Tracy (1962)
The songwriter's first marriage with Frances Mavia Beer brought him two children: Tracy and Kris Jr. Kristofferson's eldest daughter, Tracy, was born on January 9, 1962, in Parker County, Texas.
RELATED: Country Music Legend Kris Kristofferson Talks Retirement
Tracy graduated from Stanford University and currently works as an actor and producer. She is most known for her roles in A Place to Grow, Night of the Cyclone, and Trouble in Mind. The actress was previously married to actor Richard Tyson until 2017.
2. Kris (1968)
Kris Kristofferson Jr. is the second son of the songwriter. According to Classic Country Music, there isn't much known about the second eldest son of Kris Kristofferson.
Kris Jr. was born in 1968 and currently leads a private life.
3. Casey (1974)
View this post on Instagram
Kris Kristofferson fathered one daughter with his second wife, Rita Coolidge. Casey was born in 1974 and currently resides in North Carolina.
Taking after both of her parents, Casey is currently a recording artist and performs with her band, The Casey Kristofferson Band. The band's newest album is called Dirty Feet and you can check out their music here.
4. Jesse (1983)
Born in October of 1983, Jesse is the first of four children born between Kris and his third wife, Lisa Meyers.
Jesse took after his father's performing side. He has starred in both Melrose Place and Days of Our Lives.
5. Jody (1985)
Jody was born on May 21, 1985. He made his WWE debut under the ring name Jody Reese during an August 10, 2010 edition of Friday Night Smackdown. He later joined WWE's training roster Florida Championship Wrestling in 2012, under the ring name Garrett Dylan. One commonality during his career was that Jody gave up the Kristofferson title in place for a new name.
After his release from WWE, he wrestled under his real name, Jody Ray Kristofferson. He later returned to the independent circuit where he spent the remainder of his career from August 2014 until May 2017. During his nine-year career, Jody held four championships.
6. Johnny (1988)
Kristofferson's third son with Lisa Meyers is Johnny. He was born in 1998 and attended Pepperdine University in California.
Today, he still resides in California and is an attorney.
7. Kelly Marie (1990)
View this post on Instagram
The songwriter's youngest daughter is an actress, instrumentalist, and singer— talk about a triple whammy!
Kelly Marie is also married, to the painter, Aydin Hamami.
8. Blake (1994)
Kris Kristofferson's youngest son has lived an extremely private life away from the limelight of his father's name.
Blake was born in 1994 and also attended Pepperdine University like his older brother.