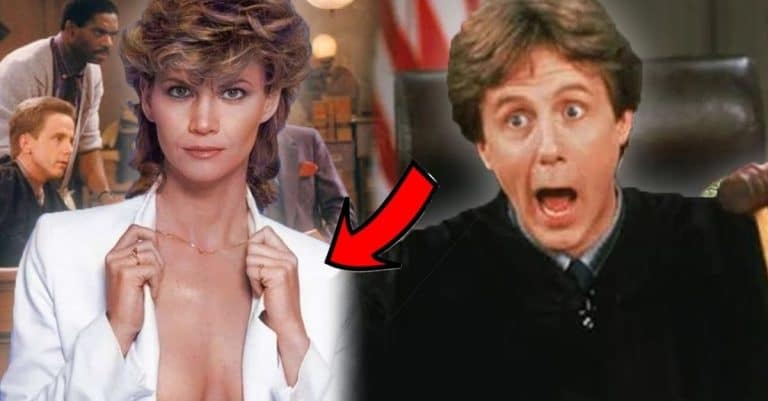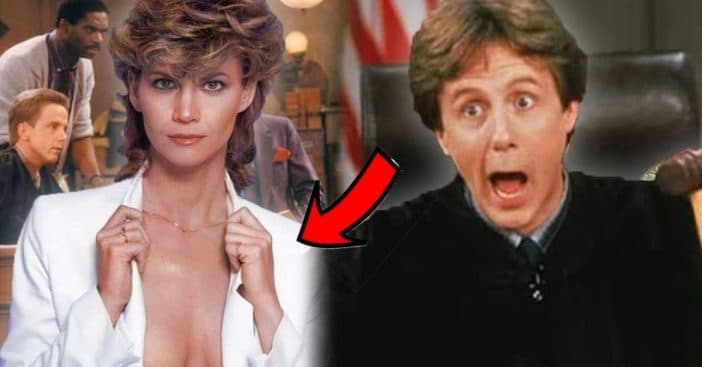 *FAQs at the bottom of article*
UPDATED 1/26/2023
All rise for the honorable nostalgia, made most potent revisiting some TV classics. Today's case centers around Night Court, a late '80s glimpse into the antics of Harry Stone's municipal courthouse, complete with a band of colorful characters to delivery maximum mayhem.
The evidence is in, so let's figure out all the hidden secrets of Night Court. What secrets does Bailiff Bull hide under that shining scalp of his? Just how did they choose what topics to tackle – or not – in this legal series? There are plenty of clues to paint a surprising picture about this series, so without further ado, the court is now in session.
These are their stories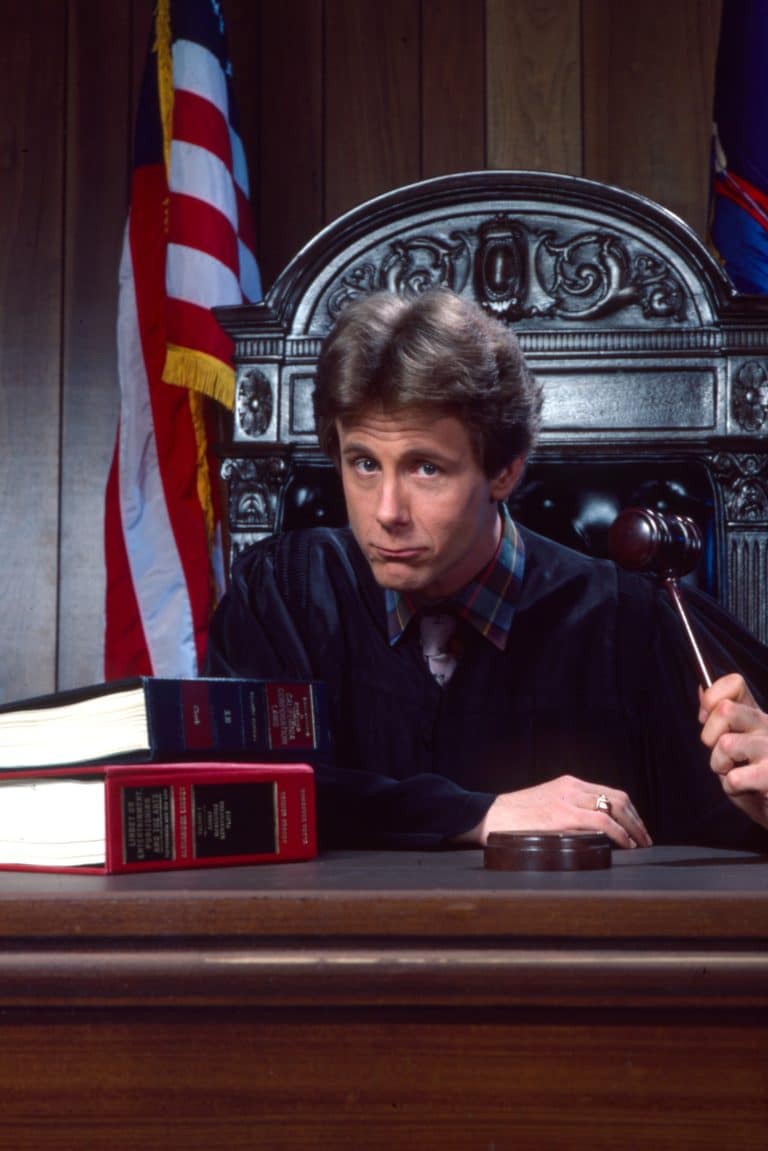 Show creator Reinhold Weege took some real inspiration for his show. In fact, he sat on the bench with some New York City night court judges. There, he saw some pretty wild things, weird enough to inspire an entire nine-season sitcom – because sometimes you just have to laugh at life. He also read about judges who were, in a word, eccentric, and ones that the state had trouble getting off the bench.
This made Weege want to try just that, through sitcom format, of course, asking, what if that did happen. A wacky judge, stuck as this night court business, dealing with more wackiness and causing some of his own?
He crafted the character Judge Stone as a magician named Harry. Turns out, that exact person existed in the world! Producer Jeff Melman and his wife were watching Saturday Night Live, where none other than Harry Anderson tried performing a magic trick. They had to cast Harry, especially when they learned that Anderson even loved Mel Tormé!
Of course, friends of the staff got their shout-outs in the show, too! As prostitutes and pimps. Quite a few of the people brought into court were named after Weege's own family and friends.
The 'Barney Miller' connection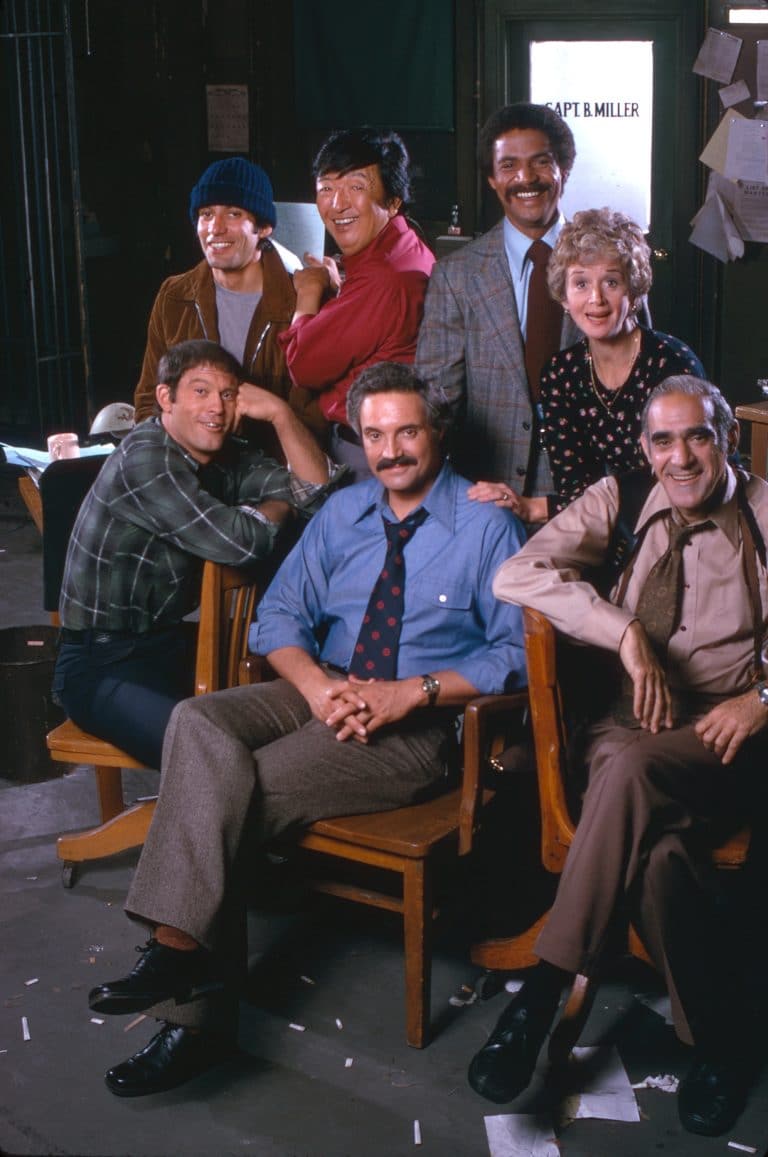 This was Weege's second legal-based sitcom. The first was none other than Barney Miller, a comedy based on a New York police station and its memorable employees. The premise was somewhat similar and Barney Miller employed an equally colorful cast to play off of one another..
Because Weege had worked on Barney Miller, some fans of the show saw Night Court as a direct spinoff, or at the very least a spiritual successor to it. In actuality, that wasn't supposed to be the case, but the groundwork was there. On top of the similar subject matter, the show also shared actress Florence Halop. Before playing Bailiff Florence Kleiner, Halop had been in six Barney Miller episodes.
Keeping it light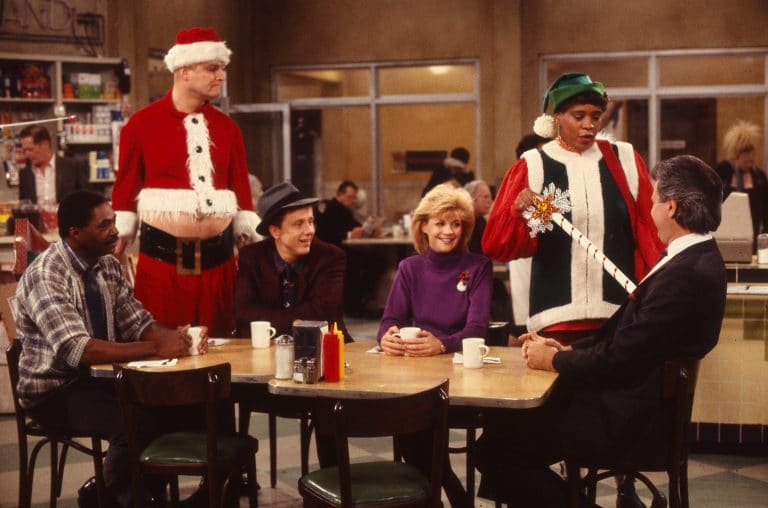 By the time Night Court aired, even sitcoms tackled heavy subjects. Diff'rent Strokes made it an artform, and even the politically incorrect Archie on All in the Family learned some lessons.
Not Night Court.
Instead, Night Court never really tried to "say" anything, and that was on purpose. In John Larroquette's own words, quote, "We don't make any pretense of dealing with issues that are impossible to address or solve in the sitcom format. But if you just want to forget it all for a minute and laugh at pies in the face and pants around the ankles, that's what we do very well."
In fact, executive producer Stu Kreisman said they were so famously politically incorrect, Night Court probably would have had a cigarette sponsor if it had aired years prior. You could always count on this show to let you just forget through laughter!
Toast to Tormé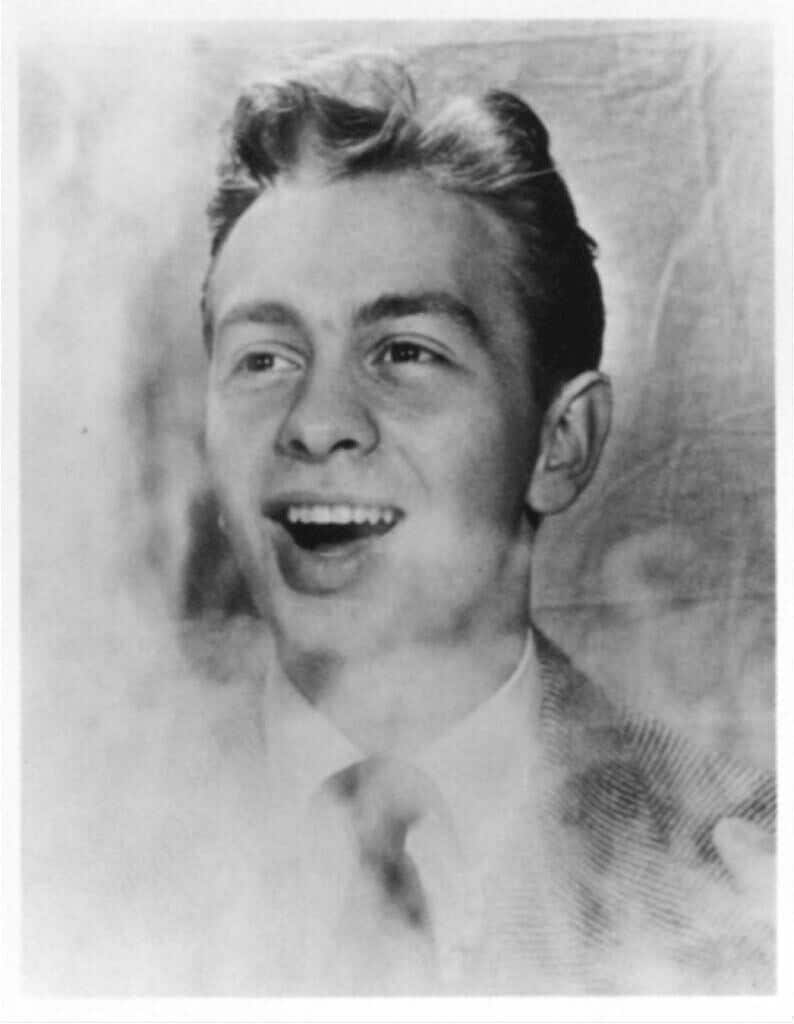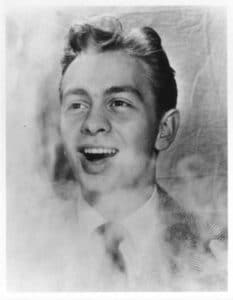 Before Night Court had an actor for its honorable judge, they knew some basic facts about him: he'd be named Harry, he's a magic enthusiast, and his favorite singer is Mel Tormé. In fact, the first episode quickly establishes Harry's worship of the musician. When Tormé's own relatives saw the show, they called him up and made sure he knew about it.
Of course, Tormé was flattered by all this praise. So, when the show later asked him to appear in some episodes, he happily agreed. Turns out, they both did each other favors. All those references on Night Court made Tormé's concert audience expand; he even said he noticed more and that younger people came to watch him perform; he directly credited the sitcom with his renewed popularity.
And the winner is…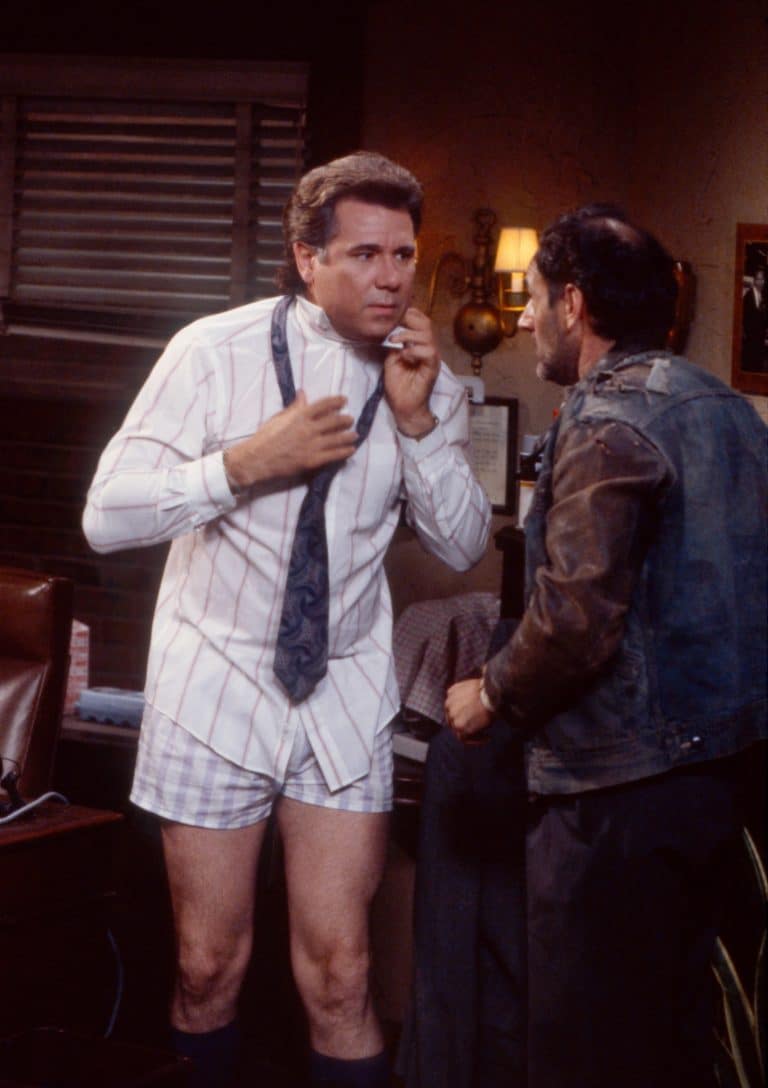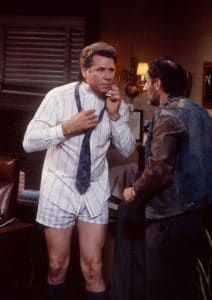 For better or worse, there's no forgetting the uptight womanizing Daniel Fielding, played by the smooth John Larroquette. Just one line – or, even just one word – from him could steal the scene, and the academy noticed. Night Court has dozens of awards and nominations to its name. As for the actors, Larroquette alone won four Emmys in a row. By the fourth win, he got the message – and didn't want to get the gold statue again. So, he actually asked the Television Academy to stop considering him for the Emmy, at least for his work as Fielding.
Larroquette listed two reasons for this choice: first, he honestly didn't think his work was worthy of that acknowledgment anymore, partly because the original show creator left and it just didn't feel the same.
Second, that most feared fate all TV actors dread: typecasting. Larroquette knew a LOT of viewers loved Fielding, and he appreciated that, but he also knew it wouldn't last forever. So, when Fielding left everyone's psyche, Larroquette wanted to as well, so he wouldn't get typecast as the same archetype over and over.
A bald choice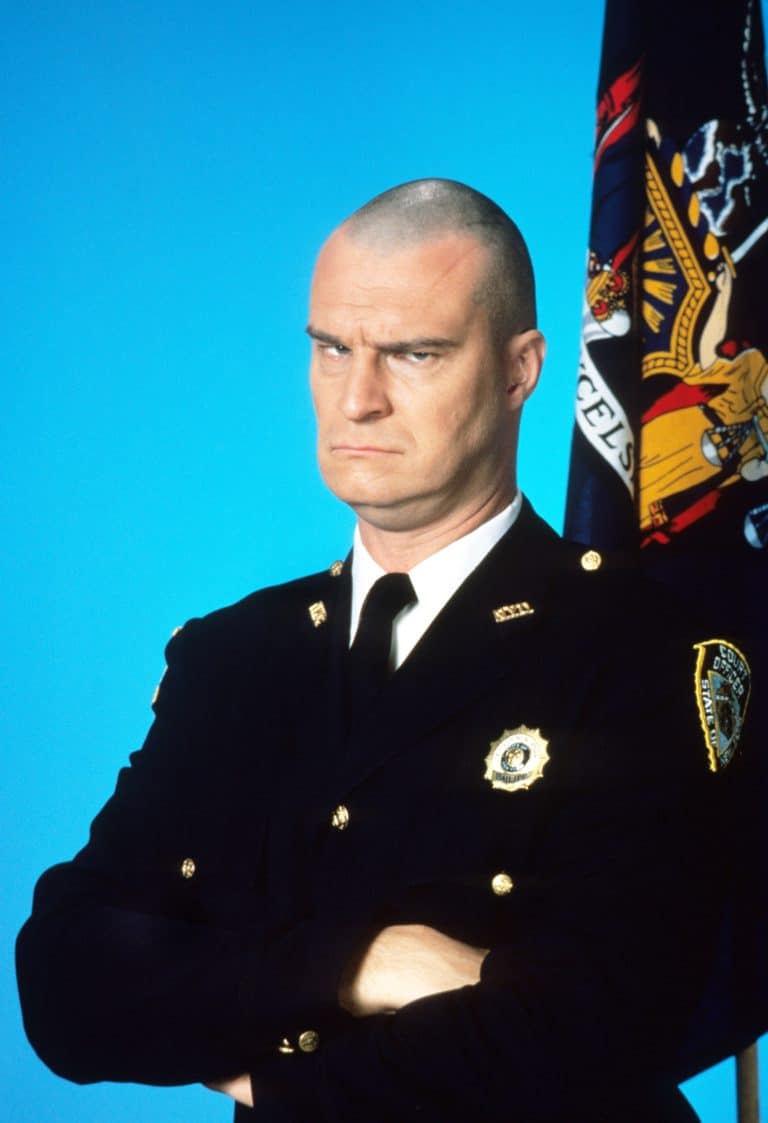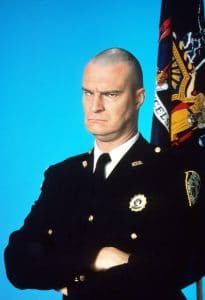 Richard Moll was pretty "ooo-kay" as the simple, lovable Bailiff Bull Shannon, prone to silly slip-ups, but with a heart of gold. He was Manhattan's very own gentle giant – literally; Moll stands at a towering 6 feet 8 inches!! Hoss, is that you, or perhaps a long-lost sibling?
It isn't. Moll came from a wildly different project before this big role: a sci-fi film called Metalstorm: The Destruction of Jared-Syn. If you haven't heard of it, you're not alone, since it was a bit obscure. But it gave Moll a starring role, minus his hair. In fact, he was still bald from the role when he auditioned for Night Court. Nothing about Moll was what Weege pictured for Bull, but he knew he had his guy. His only caveat was that Moll had to keep his head shaved.
Moll had no problem with that and even said he'd shave his legs for the part.
Bye, Bailiff!
Selma Diamond was the Night Court's first bailiff Selma Hacker for 36 episodes, usually accompanied by a cigarette – yes, even right in the middle of the courtroom. Hacker was in her sixties and the character's chain-smoking let her continue her own habit. Sadly, at the age of 64, Diamond died of lung cancer.
Florence Halop then took up the mantle of Bailiff Florence Kleiner. Also in her sixties, she was chosen because her comedic timing and mannerisms were so similar to Selma's. She stayed on for 22 episodes until she too sadly died of cancer.
These back-to-back deaths for one role sparked rumors and legends that the job was cursed. Confronted with these losses, producers decided then they'd have to hire a younger actress. Enter Marsha Warfield, in her late thirties and ready to play Roz to the show's end. Marsha admitted to having some reservations at first, and I don't blame her!
Post pregnancy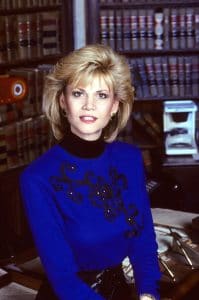 Much of season 7 featured the blossoming relationship between public defender Christine Sullivan and Detective Tony, played by Markie Post and Ray Abruzzo respectively. The two even had a baby together, leading to some great moments about the joys and horrors of childbirth.
There's a reason we got these iconic moments… simply, Markie Post was pregnant! She learned that she was expectin' at the start of season 7 and the writers jumped into high gear writing up a romance and marriage arc – and of course a pregnancy plotline.
Cancel the Cancel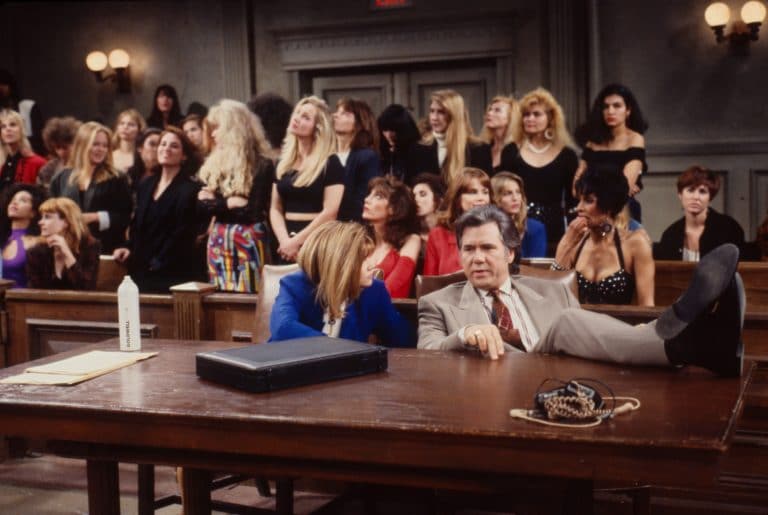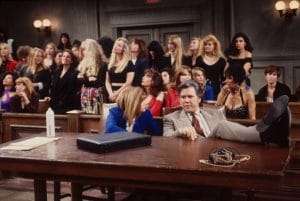 The Night Court held session for 193 episodes across 9 seasons, and ratings actually tended to go up as the show progressed, which is pretty ooo-kay as far as trends go! Especially given the circumstances, with a rotating cast and time slots that changed from year to year. It still managed to rack up 29 Emmy nominations!
Still, some critics could be pretty harsh, calling it bland and suggesting it robbed the cast of respect. To that, John Larroquette countered, "What is respect? You don't do sitcoms for respect. You do them for laughs."
So what's the final blow against a stubborn survivor like Night Court? In-fighting and conflicting aspirations, naturally. NBC had plans to renew the show, but Warner Bros wanted to sell the show off somewhere else. So, the series ended up in a weird quasi-finished limbo, and it looked like the end was near, so the show writers treated it like the finale was fast approaching. Some original writers were even brought back to see the show through to its end. They set the groundwork for some great character arcs that would come together in a satisfying finale.
Except that finale had to be morphed into one more entire season, and all the plotlines planned for a brilliant finale had to get scrapped for this penultimate season. Writers and actors now finally felt a little slighted.
Some closure at last
Thinking of the 30 Rock episode that staged a Night Court reunion. All of the Night Court cast members that appeared in it have since passed away. pic.twitter.com/C8KZynyoje

— Kyle Dey 🏳️‍🌈 (@ked_1994) August 8, 2021
Fans didn't get quite the great ending they wanted – or could have had if plans went accordingly – but thankfully, another show had their back. 30 Rock followed the goings on of TV studios at 30 Rockefeller Plaza. A whole 16 years after Night Court was canceled, 30 Rock aired the episode titled "The One With The Cast of Night Court," featuring Markie Post and Harry Anderson themselves to put together a true ending for Night Court.
In the episode, Christine and Judge Stone finally get married, resolving the Christine-Harry-Dan love triangle. It got mixed reviews, Tina Fey gets a tip of the hat for providing a proper Night Court ending.
So, does the jury have a verdict ready? What was a great episode from Night Court? And who has a favorite character over the nine-season run? Share your thoughts in the comments below, we read every one!
Is Night Court coming back?
Night Court is coming back as a 2023 remake. The new Night Court is a continuation of the original story, starring Judge Harry Stone's daughter, Abby Stone, who is the new Judge in the courtroom.
How does the show Night Court end?
At the end of Night Court, we see Judge Stone contemplating other job opportunities. Additionally, Christine Sullivan ends up winning a seat in Congress.
Is Night Court a real court?
Night Court is based on a real court. While the cases are fictional, the setting is based on a real-life location.
Is Bull from Night Court alive?
Richard Moll, known as Bull from Night Court, is still alive today. He is 80 years old.