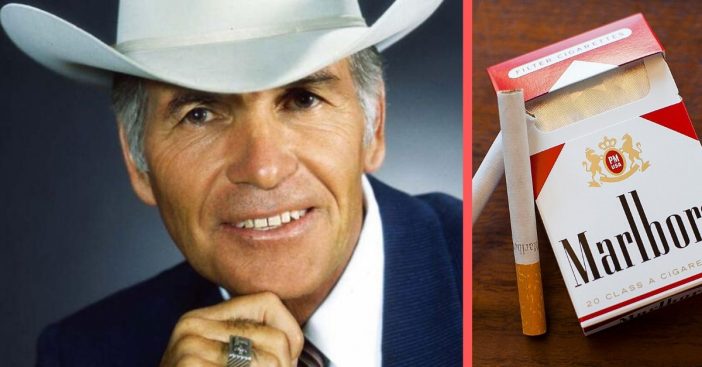 Robert Norris, known for his role as the Marlboro Man, passed away last Sunday at his Colorado home
Norris had been in hospice care suffering from dementia before passing away at the age of 90
Though he became the face of Marlboro cigarettes, Norris himself reportedly never once smoked
Marlboro Man Robert Norris passed away at his home in Colorado Springs, Colorado. He had been suffering from dementia and received hospice care. His passing was confirmed by J.D. Wing, foreman for Norris' Tee Cross Ranch horse program. Norris was very close to his family, and it was at his family home where he passed. Those who loved him received condolences from many prominent figures and the social media accounts representing their memory. This includes the Twitter account of John Wayne, who died in 1979 and who spent many Thanksgivings with Norris and his wife at 26 Bar Ranch.
Norris is as famous as a cowboy as he is for being the original Marlboro man. He was present in Marlboro cigarette commercials that aired in the United States and Europe, giving his imagine international fame. Interestingly, the man whose face became synonymous with the well-known cigarette brand reportedly never actually smoked.
The Marlboro Man came from an unlikely and perfect source
This weekend we lost a legend & one of Duke's close friends, Bob Norris. Bob was a Colorado rancher & the original Marlboro man. He & his wife spent many Thanksgivings at 26 Bar Ranch with John Wayne and his family. Our condolences go out to the Norris family. pic.twitter.com/hF7MILAXto

— John Wayne Official (@JohnDukeWayne) November 4, 2019
From 1954 to 1999, the Marlboro Man reigned as Marlboro's primary marketing campaign for their cigarettes. The first of these men was Robert Norris. More and more information is pouring out about the personality behind the original Marlboro man. His obituary paints a picture of a man in love with life as an adventure. USA Today reports his obituary describes him as essentially in it for the ride. It reads, "Rather than taking his fame seriously, he enjoyed the adventure. Bob regaled his friends with various misadventures during these shoots, often highlighting the fictional world of television with the real world of ranching he actually lived."
Robert Norris was born in Chicago in 1929. He annually spent part of his year ranching at his T-Cross Ranch in North Phoenix. This background made him the unlikely, perfect recruit for Marlboro in their particular brand of commercials. They sought out handsome, rugged, square-jawed models to showcase their products. Unfortunately for them, but fortunately for Norris, the models were inexperienced with horseback riding. While Marlboro's agency used Norris' ranch to shoot, their cameras caught sight of Norris expertly handling horses in the background. Quickly, they realized how perfectly he fit the role they so desperately wanted to fill.
Friends, family, and community converge to remember Robert Norris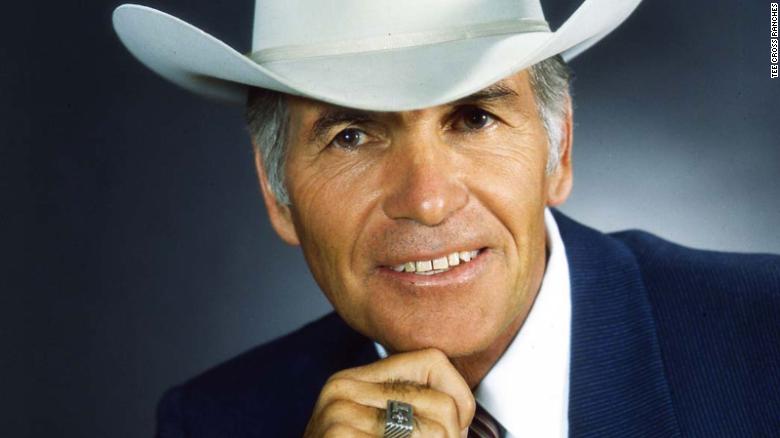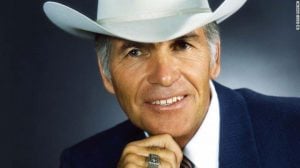 Norris relished his ranching work. Perhaps this lively activity made him especially aware of his physical health. This would explain why his children grew up around a man who never wanted to see them use the product he promoted. He always told us kids, 'I don't ever want to see you smoking,' so one of us finally asked, 'If you don't want us smoking, why are you doing cigarette commercials?' He called up Philip Morris and quit that day," his son recalled. Some of that distaste also potentially came from excessive exposure to cigarettes. Norris' son told of Marlboro having Robert Norris light some 10 to 20 packs a day to get just the right shot. Then, after so many dozens of lit cigarettes in his face, "he decided he hated those things."
Today, new divisive trends are emerging, and with the swell in trends such as vaping new research emerges about their effects. Norris may not have approved of cigarettes in any of their forms, electronic or otherwise. Today, we remember a man who enjoyed what life gave him and became an important part of many people's lives. On the ranch, he taught horseback riding and supported all looking to move up in the world. He was someone special outside of his commercials; as Wing puts it, "He was a great cowboy himself and always wanting to help the next guy coming up."
https://www.youtube.com/watch?v=yQmpqvoEpws