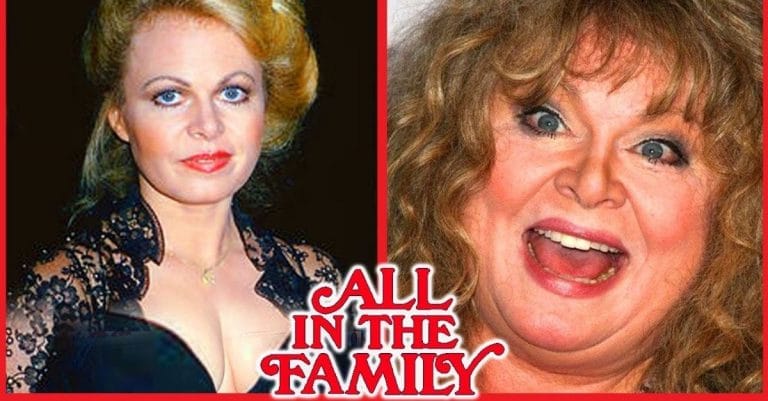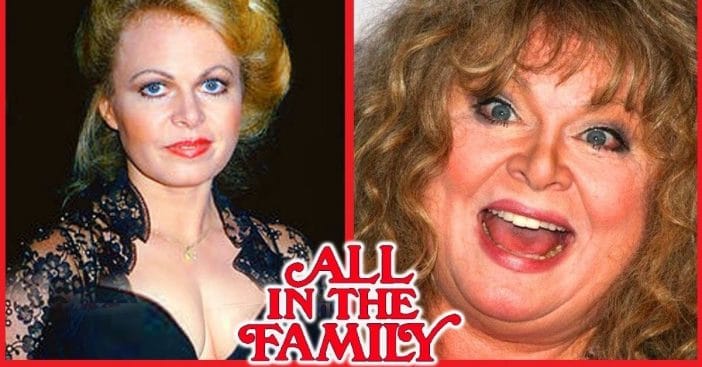 UPDATED 5/27/2022
Those were the days! With its powerful cast and sharp writing, All in the Family was centered around a working-class opinionated man and his family, and to say it was groundbreaking is just the tip of the iceberg. In a nation barreling through the chaos of war, civil rights unrest, and the rise of feminism, how could it be possible that a sitcom could broach these sensitive topics, and not in a subtle way either? From the get-go we had Archie Bunker, an electrifying bigot spouting his wildly crude thoughts about other races, religions, and political movements — actually, pretty much any sensitive topic.
But The Bunker household also sported Gloria and Meathead who had polar opposite viewpoints, so the living room arguments became essentially a microcosm of '70s American society. And as the insults flew, and progressive comments were met with even more regressive counterpoints, we the audience actually learned a lot. And laughed our butts off along the way. The show became, quite possibly, the most influential series of all time, and was ranked #1 on the yearly Nielsen ratings from 1971 until 1976. Today we're heading back to Queens, New York to revisit the Bunker cast. Alright, let's go make sure Meathead isn't sitting in Archie's Chair.
Carroll O'Connor (Archie Bunker)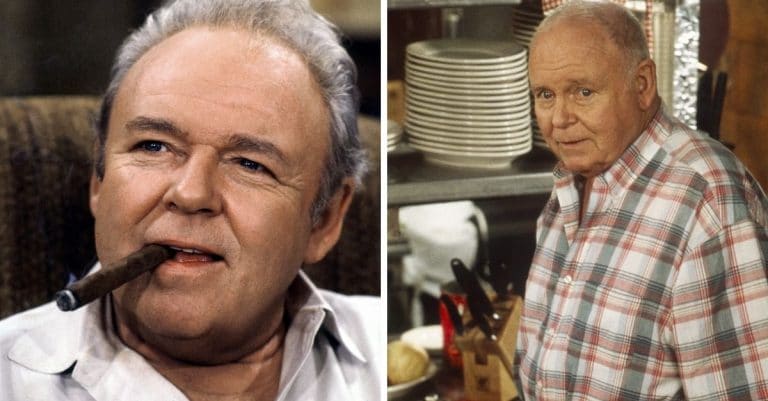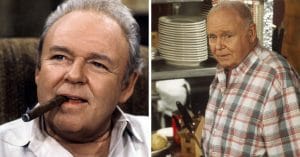 Oh, Archie Bunker, the most lovable, vocally ignorant man on air. This assertively prejudiced patriot was a WWII veteran struggling to adapt to the ever-changing world. And this was universally important and relatable. But so much credit for the development of Archie goes to O'Connor himself, who pressed creator Norman Lear to not have Archie remain unphased by countless Meathead arguments, or back and forths with Lionel Jefferson. Carroll pushed for Archie to evolve with the audience in a real life manner as he feared that many people weren't getting the nuance of Archie's progression, as his personal views on political and social issues were actually very liberal, and so the polar opposite of Archie. It was a cognitive approach that catapulted the Archie character into the record books.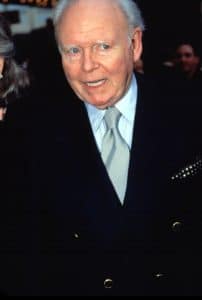 RELATED: 'All In The Family' Originally Had A Different Cast And Show Name
O'Connor's career began in 1960, with two episodes of Sunday Showcase. He continued with guest spots throughout the 60s until his breakout role of Archie Bunker, for which he won four Emmys. But Carrol was also obtaining smaller roles in films, like 1963's epic Cleopatra, the John Wayne-led Pearl Harbor aftermath film, In Harm's Way; and a co-starring role in the Lee Marvin 1967 thriller Point Blank. After All in The Family, Archie's tale continued through Archie Bunker's Place on which aired that terribly sad episode where Edith died.
He later led yet another widely popular series, starring in the police drama In The Heat of the Night, for which he was also executive producer and a writer. Sadly, O'Connor's later life was plagued by tragedy, as his son Hugh O'Connor, who also appeared on In The Heat of the Night, committed suicide in 1995 after a battle with drug addiction. Carroll used this tragedy to spark change, devoting the remainder of his life to advocate for drug and addiction awareness in PSAs. He also went on to successfully lobby California to pass the Drug Dealer Liability Act in 1997.
Carroll's final acting appearance was in 2000's romantic comedy Return to Me, as he sadly died the following year at the age of 76. One thing's for sure, Carroll O'Connor is among the television greats in more ways than one.
Jean Stapleton  (Edith Bunker)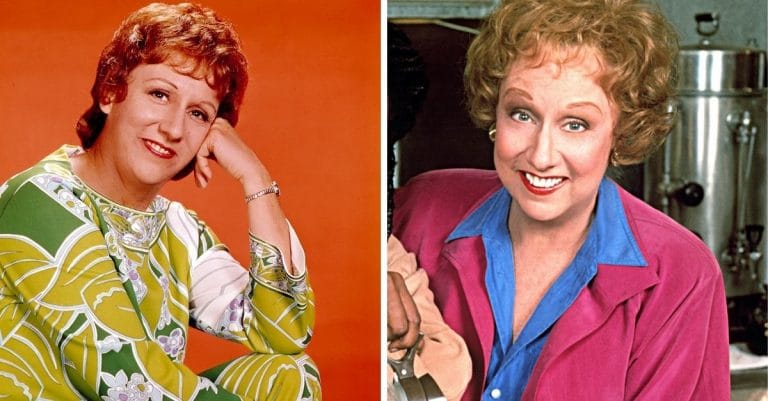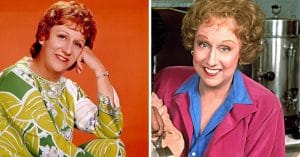 You can't not smile when you hear Edith Bunker's cheery, aloof, and happy-go-lucky demeanor. A bit ditzy, sure, but kindhearted, Edith proves to be somewhat of a force, too, as she sometimes takes a stand against Archie and his insults, but their unique marriage was strong and, above everything, they loved each other deeply.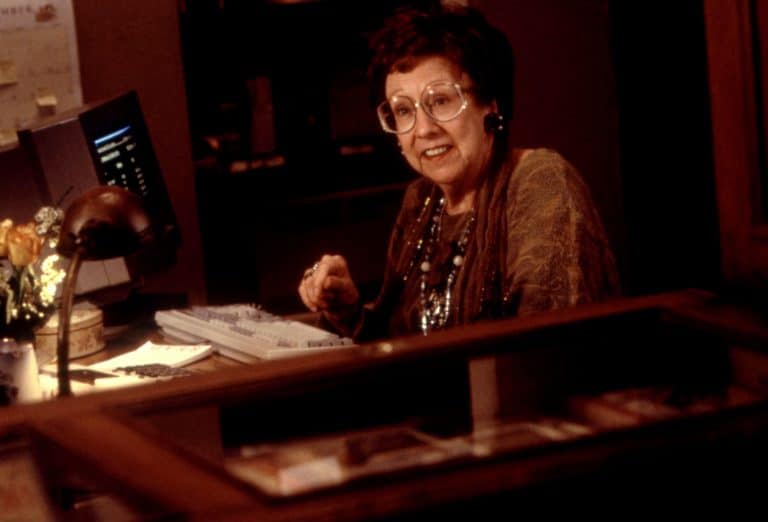 Stapleton started on Broadway at 18 and rode stage gigs to the Silver Screen, recreating her musical part in Damn Yankees for the Tab Hunter film in 1958. In 1967, she co-starred in the film, Up the Down Staircase, and then she turned down Mrs. Teevee from Willy Wonka & the Chocolate Factory to become Edith Bunker. Certainly a tough choice, but one that rewarded her with three Emmys, and two Golden Globes victories.
Jean did well after Edith departed Archie Bunker's Place. In fact, she and Whoopi Goldberg co-starred in the 1990 series Bagdad Cafe, based on the 1987 film. Then, in one of her final gigs, Stapleton played Birdie Conrad in the Tom Hanks, Meg Ryan rom-com You've Got Mail. Birdie encourages Meg Ryan to lead the life she wants, even if that's wandering into the unknown.
A lesson she seemed to live by herself. Jean sadly died in 2013 at the age of 90, but from creating that iconic Edith Bunker voice, to her bit parts in loads of TV shows and films, Jean Stapleton truly did it all.
Rob Reiner (Michael "Meathead" Stivic)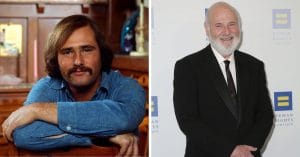 Michael Stivic was his name, but, as far as Archie is concerned, Meathead is more applicable, dead from the neck up. The nickname spawned from Norman Lear's father calling him that during arguments. Meathead was a kind-hearted hippie who often got into tiffs with Archie about everything from politics, to PDA of his daughter at the kitchen table… Meathead was a little pretentious and chauvinistic, basically Archie as the other side of the coin.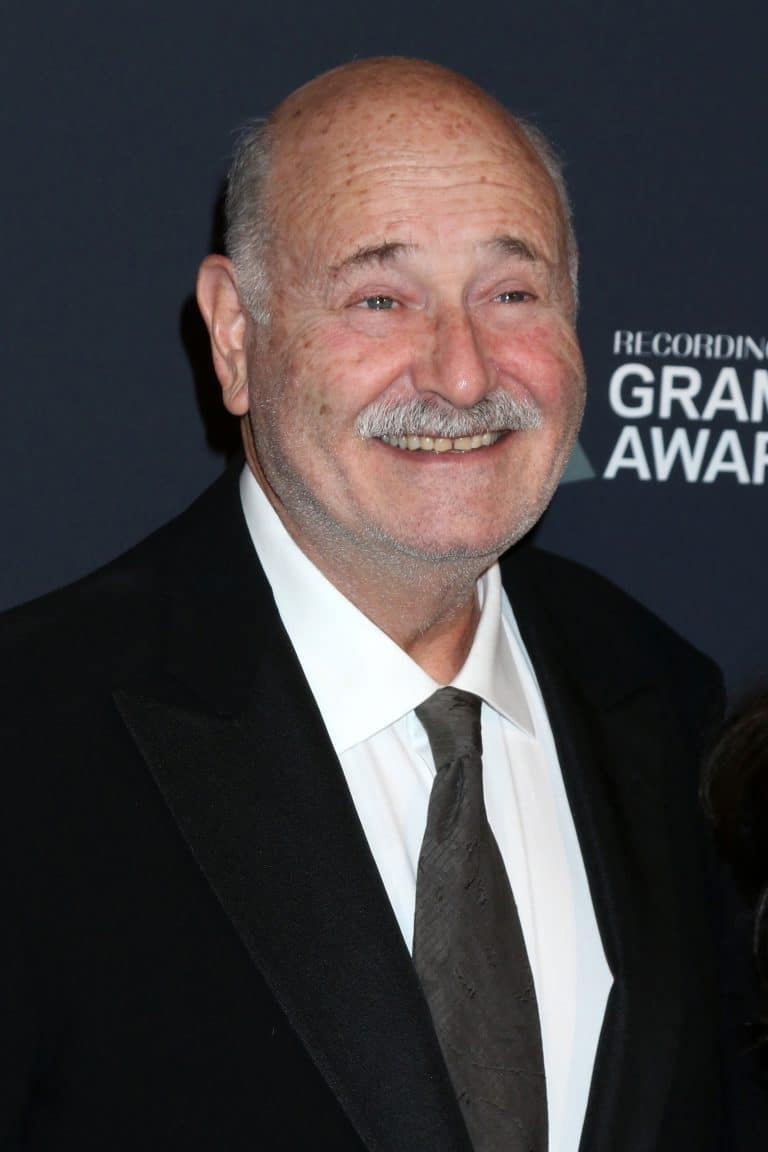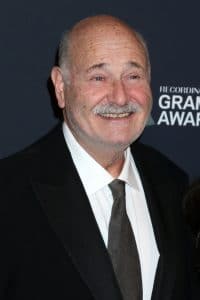 Rob Reiner is the son of a true comedic genius, Carl Reiner, the creator of The Dick Van Dyke Show, as well as a comedic actor with the best of them.  He began landing TV guest spots in 1967 like three episodes of That Girl and three episodes of Gomer Pyle, USMC. At the same time he began his writing career with the Smothers Brothers Comedy Hour, where he and Steve Martin were the youngest two writers on the show, and became partners.
Rob would go on to direct, meeting more success even than his charming acting and witty writing, beginning acting and directing in the outrageously funny This is Spinal Tap, then directing incredible films like the coming-of-age Stand by Me, and the military courtroom drama A Few Good Men. Today he's 75 years old. Forever known as Meathead, Reiner has even stated, "I could win the Nobel Prize and they'd write 'Meathead wins the Nobel Prize'." Archie wouldn't have it any other way.
Sally Struthers (Gloria Stivic)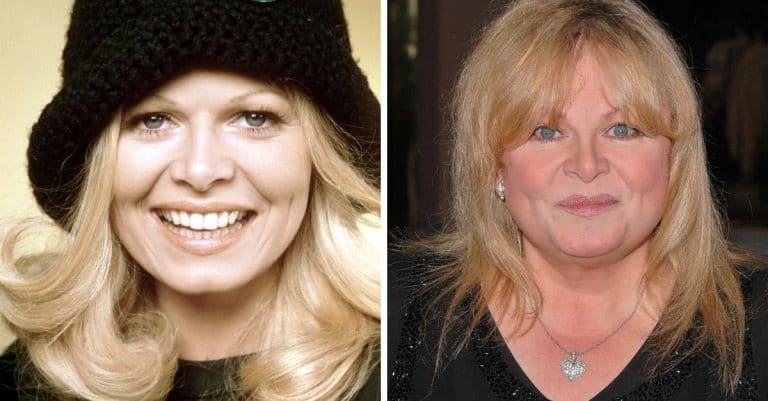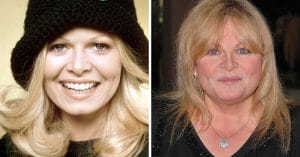 Among the cast of All in the Family, Gloria is the free-spirited daughter of Archie and Edith, who marries Meathead. She has the gentle mannerisms of her mother and the stubbornness of her father.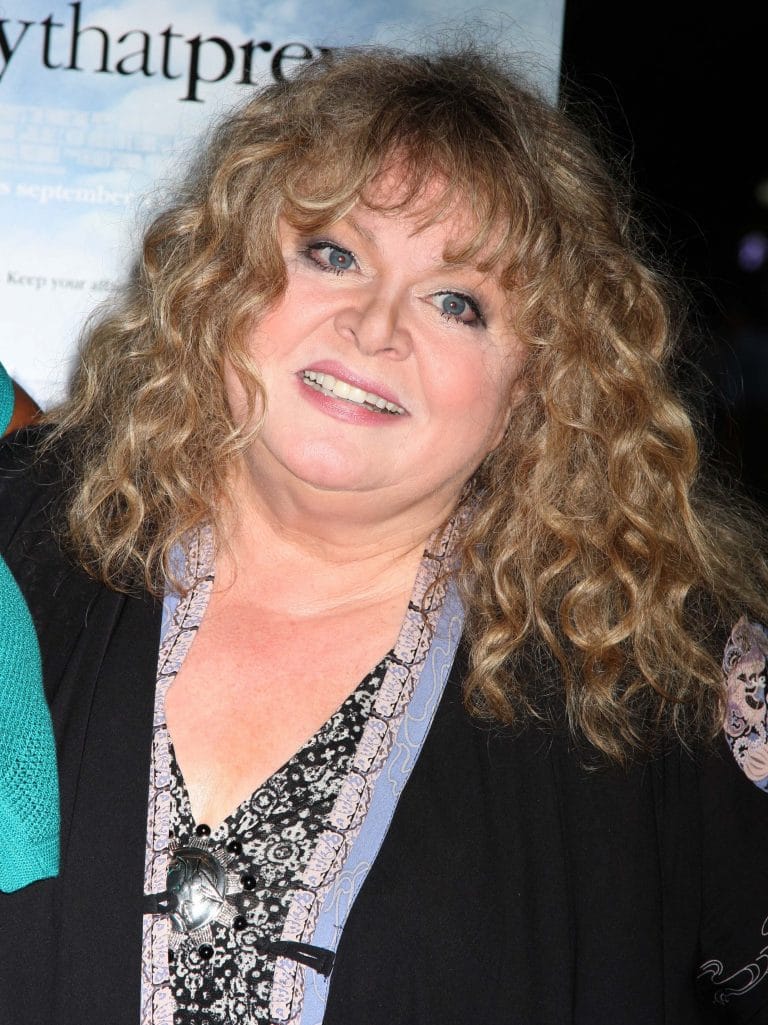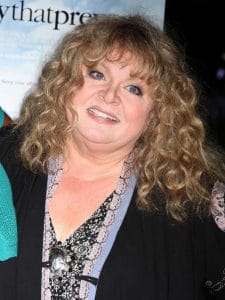 Sally Struthers' acting break was being cast opposite Jack Nicholson in 1970's Five Easy Pieces. She also picked up a recurring gig on The Tim Conway Comedy Hour. In 1971, Sally went prehistoric, voicing Pebbles Flintstone in the animated spinoff The Pebbles and Bamm-Bamm Show.
Following her success in All in the Family, she got her own chance for a spinoff with Gloria, but it was canceled after one season. We later saw her in the show Nine to Five for 52 episodes, before she went back to voice work primarily, this time as a series lead in the Jungle Book spinoff, TaleSpin. And then voicing Charlene Sinclair in the great 90s Jim Henson-conceived show, Dinosaurs.
Struthers is still acting today, but her last mainstay on television was over 50 episodes of Gilmore Girls from 2000 to 2007. Today Sally is 74 years old and also is a spokesperson for the Christian Children's Fund, which is now known as ChildFund, advocating on behalf of impoverished children in developing countries.
Danielle Brisebois (Stephanie Mills)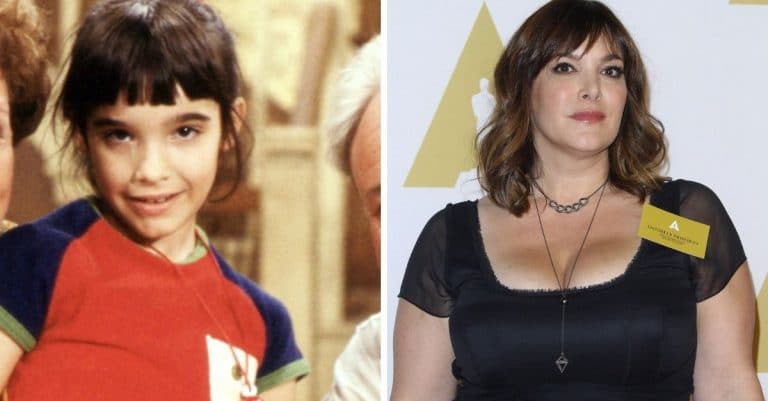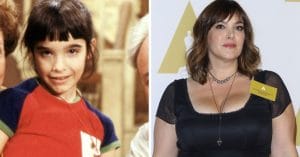 Stephanie Mills is the adorable nine-year-old daughter of Edith's cousin Floyd, who becomes a regular on the show for the ninth season when the Bunkers take her in.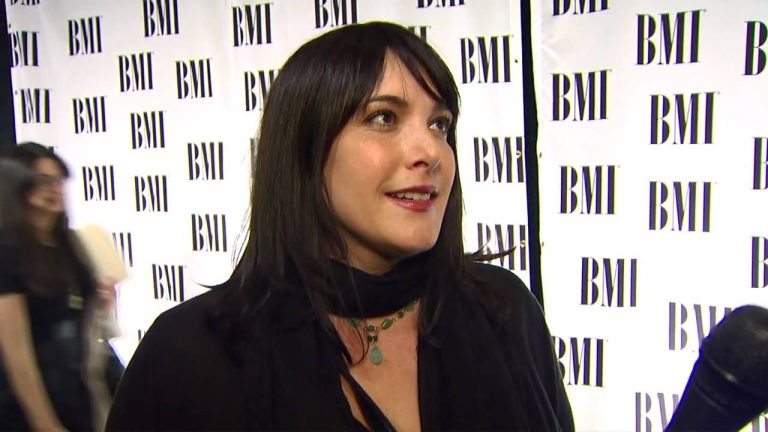 In 1976, at the age of seven, Danielle was cast in The Premonition. She was also the orphan Molly in the original Broadway production of Annie. Brisebois stayed with the role of Stephanie Mills into Archie Bunker's Place, and was even nominated for a Golden Globe in 1982, before she began concentrating more on a music career. Danielle was a member of the short-lived rock band New Radicals, who scored their greatest hit with 1998's "You Get What You Give." She also recorded two solo albums in the 2000s.
She and her songwriting partner Gregg Alexander were nominated for an Academy Award for Best Original Song in 2015 for the film Begin Again. Today Danielle is 52 years old and keeps fans updated through Instagram, so give her a follow.
Mike Evans (Lionel Jefferson)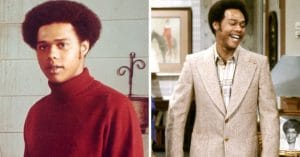 Lionel was the first taste of the Jeffersons, and lucky that Norman Lear didn't get his first choice of Blazing Saddle's Cleavon Little for the role. Evans was just a college student majoring in drama, but with no acting experience when All in the Family producer and director John Rich hired him for Lionel.
Mike left The Jeffersons spin-off after one season, but had a lot on his plate, being one of the creators and writers of the series Good Times. In later years he was also a real estate investor and owned properties in California's Inland Empire. Sadly, Mike died of cancer in 2006 at just 57 years old. Rest in peace.
Who was your favorite member of the All in the Family cast?