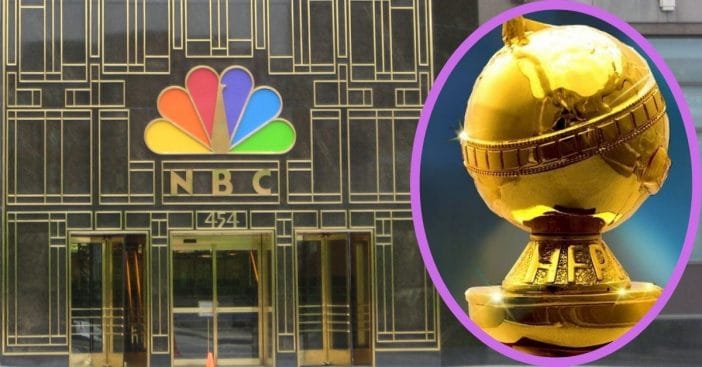 After years of shaky ratings and recent pushback concerning a lack of diversity at the award shows, NBC announced it will not air the Golden Globes in 2022 on its network. The award ceremonies and the Hollywood Foreign Press Association (HFPA)  received criticism from studios and actors alike for its actions in recent years.
The HFPA puts on the Golden Globes, which began in January 1944 to recognize excellence in the film industry. Members of the HFPA bestow these awards. However, large parts of the film industry have become increasingly critical of the organization, citing ethics and lack of diversity among their grievances.
NBC cancels airing the 2022 Golden Globes
The news outlet Boston calls the Golden Globes one of Hollywood's oldest and most continually celebrated award shows, but that comes to a dubious halt in 2022. Earlier in May, NBC is responding to industry boycotts against the organization that runs the Golden Globes and won't air the ceremony next year.
RELATED: Piers Morgan Slams 2021 Oscars Amid Lowest Ratings Ever For The Awards Show
The network gave the HFPA the benefit of the doubt in implementing changes to better its policy, adding, "However, change of this magnitude takes time and work, and we feel strongly that the HFPA needs time to do it right. As such, NBC will not air the 2022 Golden Globes. Assuming the organization executes on its plan, we are hopeful we will be in a position to air the show in January 2023."
What caused the pushback, boycott, and cancellation?
Gradually, much of the film industry has started pushing back against the organization behind the Golden Globes, the HFPA. In February, The Los Angeles Times shared an investigation into the HFPA. It found a strong lack of diversity, including no Black members among all of its approximately 90 members who vote on awards.
#ICYMI: Tom Cruise is giving back… literally!​ https://t.co/9bmcK8VXR9

— Dish Nation (@DishNation) May 13, 2021
Tom Cruise gave further attention to the situation when he actually returned his three Golden Globes to the HFPA headquarters; the source of this news called for anonymity, explaining they were not authorized to speak on this matter. Additionally, Norwegian journalist Kjersti Flaa filed a suit against the press association for institutionalizing a "culture of corruption." She herself had been barred from joining and then claimed that many other qualified candidates had been barred as well because the tax-exempt association became self-serving. She also claimed a conflict of interest because, according to the journalist, they accept "thousands of dollars in emoluments" from studios they doll out awards to.