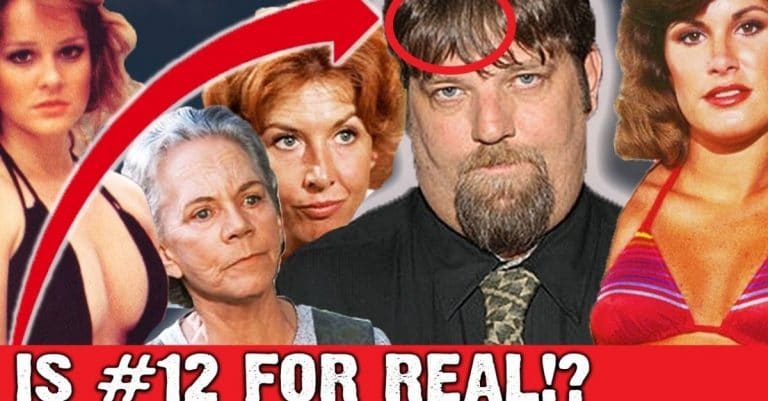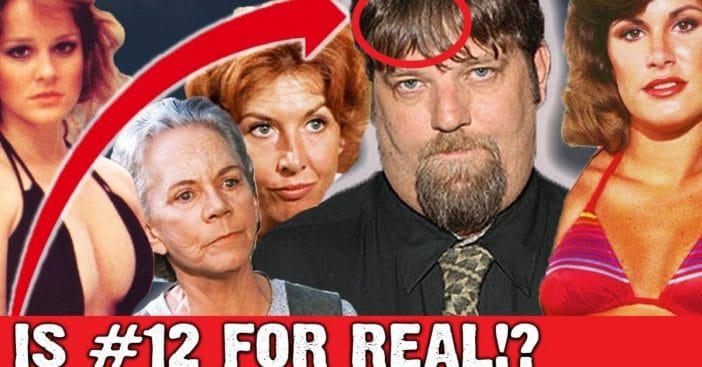 Within the realms of TV families, The Waltons always presented itself as clean-cut, wholesome, relatable, and free of secrets and scandals. Or so the show claimed. Behind the scenes, however, even this beloved family's cast endured some hardships – some of their own making, others the consequences of circumstance, and some because of society and all its pressures. In fact, there are quite a few facts about The Waltons that slid under the radar.
Even die-hard fans of this classic series might not expect some of these secrets associated with The Waltons, some wholesome and fun, others rather shocking considering the source material. Expand your collection of facts about The Waltons as it's never been seen here.
'The Waltons' made an original concept grounded in facts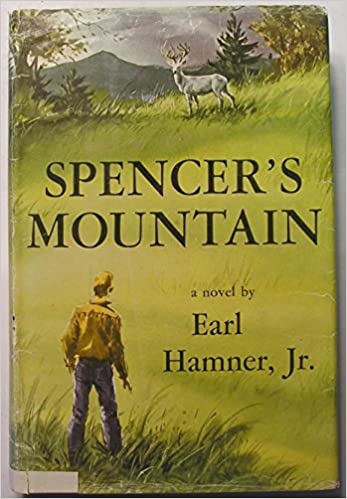 The Waltons came when America needed some truly wholesome television content.
They came to represent the ideal American family.  What the show did apparently worked well because it netted over a dozen Emmys with nearly 40 nominations. It wouldn't be wrong to call this televised phenomenon incredible, so much so that none other than President George H. W. Bush said he wanted families to be, quote, "a lot more like the Waltons and a lot less like the Simpsons."
RELATED: 'The Waltons' Cast Then And Now 2021
So, how does a show come to be so captivating, relatable, and beloved? It gains inspiration from real life. The Waltons as a show was, in fact, created by Earl Hamner Jr., based off his own original 1961 novel Spencer's Mountain. The book and show directly pulled from his own childhood in a mining town, when the Great Depression hit, so a lot of show characters and places actually have real-life equivalents. While Walton's Mountain is actually somewhere in the Hollywood Hills, the source mountain is located in Schuyler, Virginia.
Additionally, the famous goodnight sequence at the end of each episode is authentic. It's the show's take on his family's ritual where everyone kept saying goodnight over and over until dad told them to "quiet down."
A whole different face for the cast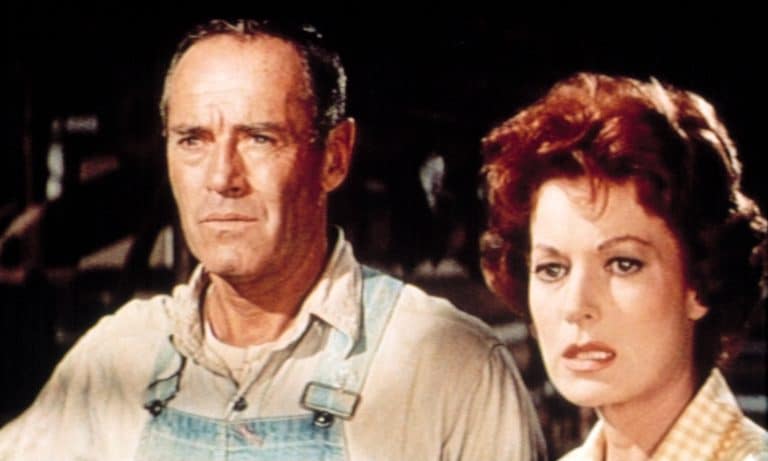 Before it became a quotable piece of TV history, The Waltons actually faced an uphill battle just to air. Producers had little faith in the show to hold its own and even allowed it to air with some steep competition on other networks. To help it along, the network wanted Henry Fonda to play John Walton Sr. The acting legend, who they hoped would draw audiences with star power, had recently worked alongside fellow larger than life icon, Ms. Lucille Ball in the film Yours, Mine, and Ours.
Ultimately, however, Fonda turned it down. The network doubted the show's potential and wanted as much star power as possible, but Fonda read the pilot and knew they didn't need him; the family, he insisted, was the real star. So, let them play to their full strengths as a whole. Instead, Fonda decided to champion another bloodline as he was cast in The Smith Family in 1971, alongside a pre-Happy Days, Ron Howard.
Odd jobs off-set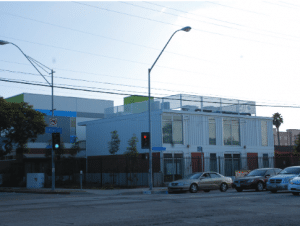 As mentioned prior, it's a surprising fact CBS didn't show a lot of faith in The Waltons from the get-go. Even when it did, though, the network had an odd way of showing appreciation. The child actors never heard a word of thanks and while the adult actors got bouquets as thanks, the kids received no such gifts. Michael Learned got in touch with her inner Olivia Walton and grew furious about this imbalance; she fussed until the kids received some actual gifts.
But absolutely no one really expected much of a salary. Eric Scott, aka Ben Walton, flat-out said they did not get rich from the popular show. Richard Thomas, Ralph Waite, and Michael Learned received some better treatment to be sure. But the rest just took comfort in the love they got from fans and each other, since the TV family truly enjoyed working together.
Sadly, fan happiness doesn't pay the bills, so when Kami Cotler started running really low on cash, she became a teacher. Eric Scott, meanwhile, became a messenger.
Art imitates life, then life imitates art as romance is in the air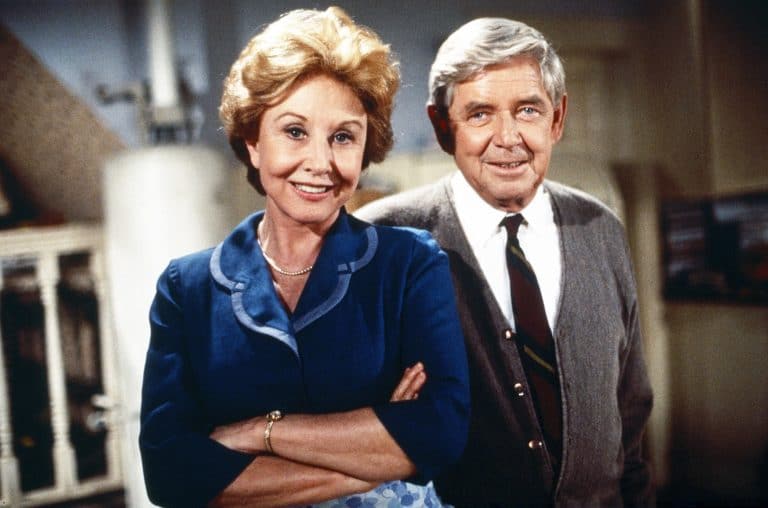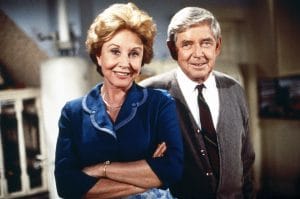 On-screen, Olivia and John Walton Sr. exemplified the ideal couple at the head of the family table. It worked out that their actors got along well. Specifically, Outside of work, Michael Learned and Ralph Waite were on amicable terms too. In fact, they were almost more than amicable. There was a period where Waite was single, Learned was single, and they thought "why not?"
However, they had barely started before they stopped. Learned explained they knew they worked better just as good friends. Sparks flew and the love was real, but they didn't let any romance ensue for fear they'd ruin what they had. "We never did," she admitted. "We thought about it, but we didn't. And I think that's why we became a spiritual husband and wife if you will, and I miss him terribly. His wife is a very good friend. But what Ralph and I had was something that came across on screen." But they still acted out a fiercely loving couple on screen.
Life caused the show to tackle difficult topics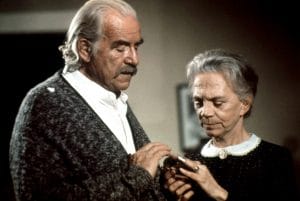 Sometimes, shows are forced to breach on some truly difficult situations. Sadly, for the Waltons, that meant addressing both grandparents' failing health. Ellen Corby, who played Grandma Walton, actually suffered a stroke on-set. Will Geer found his on-screen wife after she had a stroke on set. She never fully left the show, but the script really limited her appearances after that health scare. She appeared in fewer scenes and fewer episodes so she could take it easy and not regress even worse. Her absence can especially be felt by the time season nine rolls around.
Sadly, her TV husband Will Geer actually died in 1978 after filming season six. Other shows might have re-cast the role to someone else and kept Grandpa in, but instead, The Waltons wrote Grandpa's death into the show itself. Season seven actually opens with everyone paying their respects. Grandma Walton said it best: "Old man, you live in all of us."
The wildly different lives we lead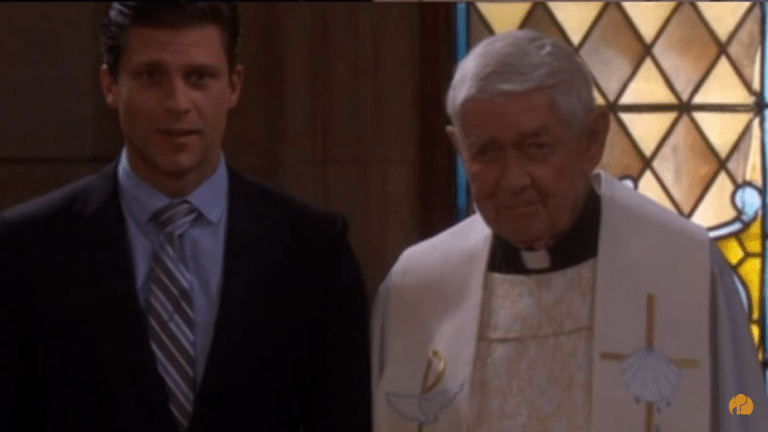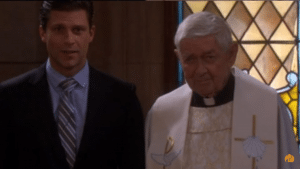 Marlon Brando was not actually a mafia don during his downtime. Likewise, Guy Williams did not actually fight crime by horseback in the dead of night. Sometimes, actors become their characters in our hearts and minds, but their private lives vary to an almost comical degree. Such was the case for The Waltons and the facts we knew about its members' lives. For example, John Walton Sr. didn't really make time for church in his life. But his actor couldn't have been more different. Ralph Waite was actually an ordained Presbyterian minister and edited religious books before he started acting.
So, when his on-screen son Jon Walmsley, Jason Walton, married Lisa Harrison, who played little Toni, Waite was able to oversee the ceremony and officiate it himself.
The Waltons and Playboy??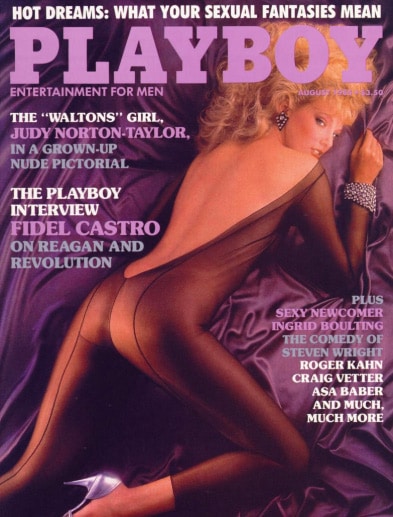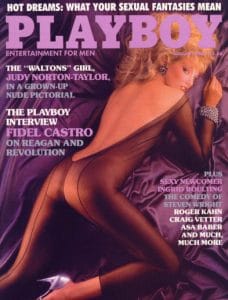 After playing a good, wholesome family on TV for so many years, some actors, especially the younger ones, wanted to totally get away from that image. Young Mary Elizabeth McDonough rose to fame and maturity during a particular fad among starlets. So, she followed the trend and got herself breast implants. However, she soon deeply regretted that decision. Now, she even believes the procedure gave her Lupus. "My rheumatologist was still insisting that my implants were unrelated to my illnesses, but after I had my implants removed she diagnosed me as having lupus," she recalled.
Next, the eldest Walton daughter, Judy Norton, shocked everyone when she posed nude for Playboy in 1985. By doing so, she hoped to shake off the image that she could only be a prim, proper, wholesome character in future jobs. Like her co-star, she totally regretted it because not only did producers keep typecasting her as a goody-goody, interviewers wouldn't stop bringing up that event as if it were the only thing she'd done in life.
Celebrate Pride with Grandma and Grandpa Walton!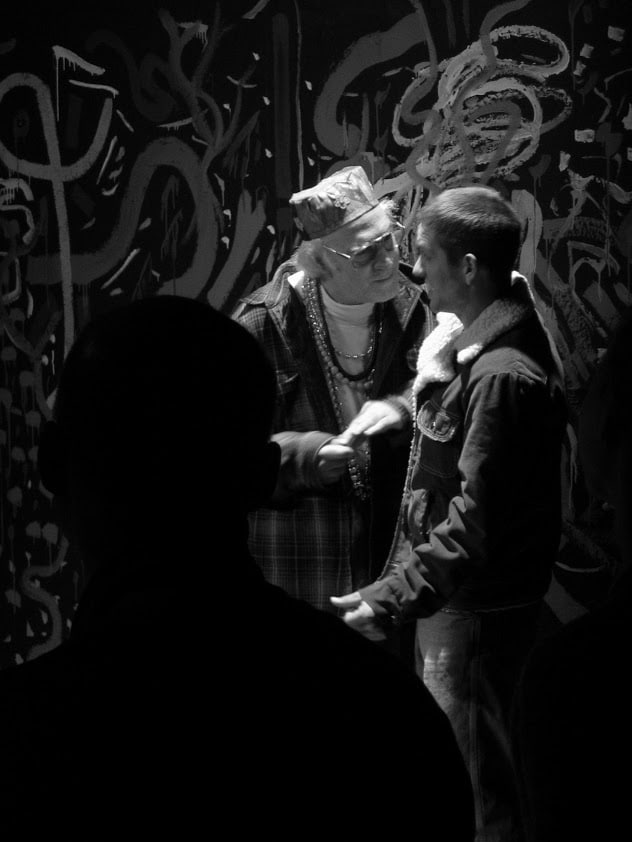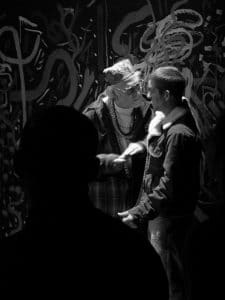 Did you know that stern, traditional, happily married Grandma and Grandpa Walton were actually both gay? When the cameras weren't rolling, Ellen Corby smoked like a chimney, cussed like a sailor, and was an undercover lesbian. Her marriage was basically a front so she didn't get blacklisted or hate crimed. So if you ever hear about her "caretaker" Stella Luchetta, that was her girlfriend.
Meanwhile, Will Geer actually became involved with gay rights activist Harry Hay and together the two became vocal members of the movement. Hay even went on to credit Geer for helping him become so important in the movement. After all, Geer knew a lot about politics, especially communism thanks to all his campaigns for workers on strike. Needless to say, he was blacklisted, and so was Lucille Ball.
A family curse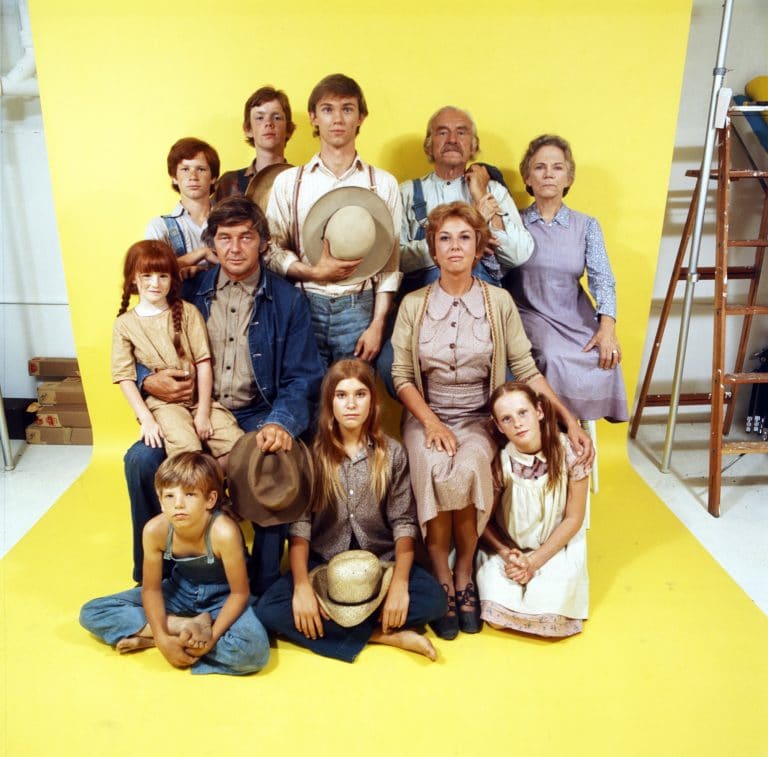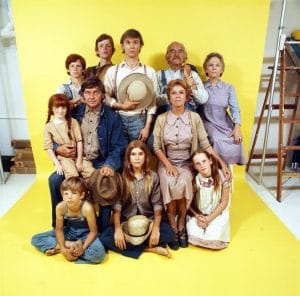 Viewers loved seeing an inspiring family they could model themselves after, a fact that helped make The Waltons so popular. When the cameras stopped rolling, though, things changed; the actors fought a lot of demons when filming, no matter their age or life stage. For example, both Ralph Waite and Michael Learned battled alcoholism. It got so bad, Waite would say "'I sat there one day at the kitchen table with all you kids and I felt like such a fake." Fortunately for him, his TV family helped him get his act together, he went to AA, and got sober for them.
Learned's own battle started during auditions when she tried out with alcohol in her pocket and didn't end until she got sober at 78.
Actually, the actors supported each other a lot, actually. So, when Mary Elizabeth McDonough started developing bad eating habits, John Ritter channeled his inner Reverend Fordwick. He got Mary to talk about her pain and told her to keep a journal and Mary says this intervention flat-out saved her life.
A legacy after the show
Most of the famous Walton's home and mountains were hills and a studio set to recreate the famous atmosphere of Spencer's Mountain. But TV watchers with a keen eye can still see it. From its Warner Bros lot, the Walton house is now the Dragonfly Inn from Gilmore Girls.
Technically, the very original house burned down in an accident. But of course, they had to build another for the reunion movies. Not even the Waltons got to use the original for their movies. But another famous show enjoyed the home before its fiery end: The Dukes of Hazzard.
Some of the actual cast itself continued on with acting after The Waltons ended. By the time the show ended, the child actors had mixed feelings about acting; not so with all the adults. Richard Thomas went from Walton's Mountain to… The FBI? Well, his character did. Thomas kept his foot in the entertainment door enough to land a spot on FX's The Americans as Special Agent Frank Gaad.
No matter which facts about The Waltons proved surprising, unbelievable, or heartwarming, there's one all viewers know: this show has a special place in everyone's hearts.