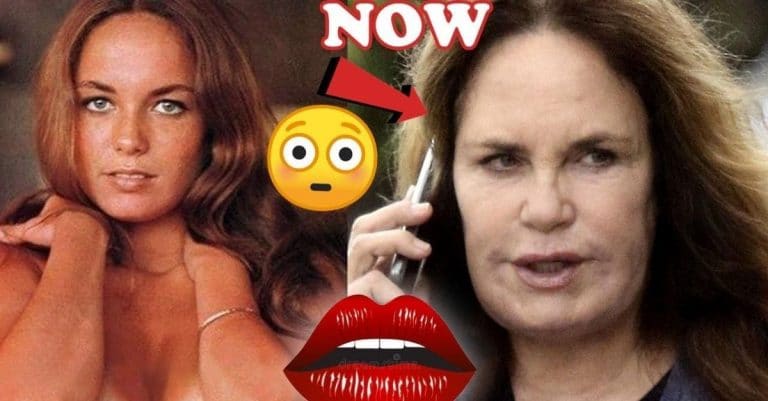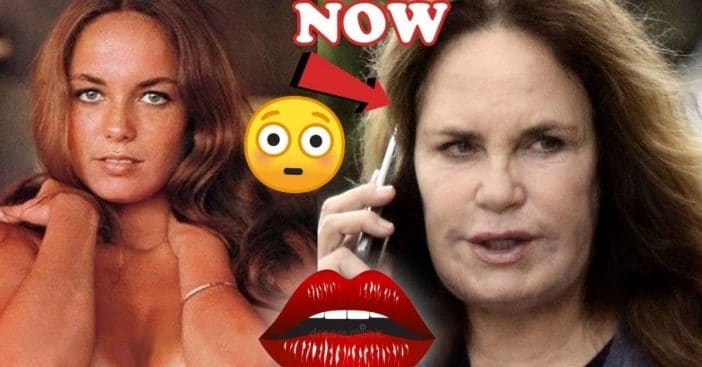 UPDATED 2/14/2023
The dictionary defines bombshell as a "strikingly sexy woman," and although the origin of the phrase is unknown, it dates at least as far back as the 1933 Jean Harlow film, The Blonde Bombshell. But perhaps no era was as stacked with bombshells as the good ol' 1970s. These are the women that turned many of us into men. Whether they were posters on a dorm room wall, beaming into our living rooms from the TV, or splashed across the silver screen, these were the girls of our dreams.
Today we're looking back at the top ten bombshells from the bombshelliest decade of them all, the 1970s! Which one of these talented women was your favorite? Let us know if we missed any! Alright, let's revisit some bombshells.
1. Lynda Carter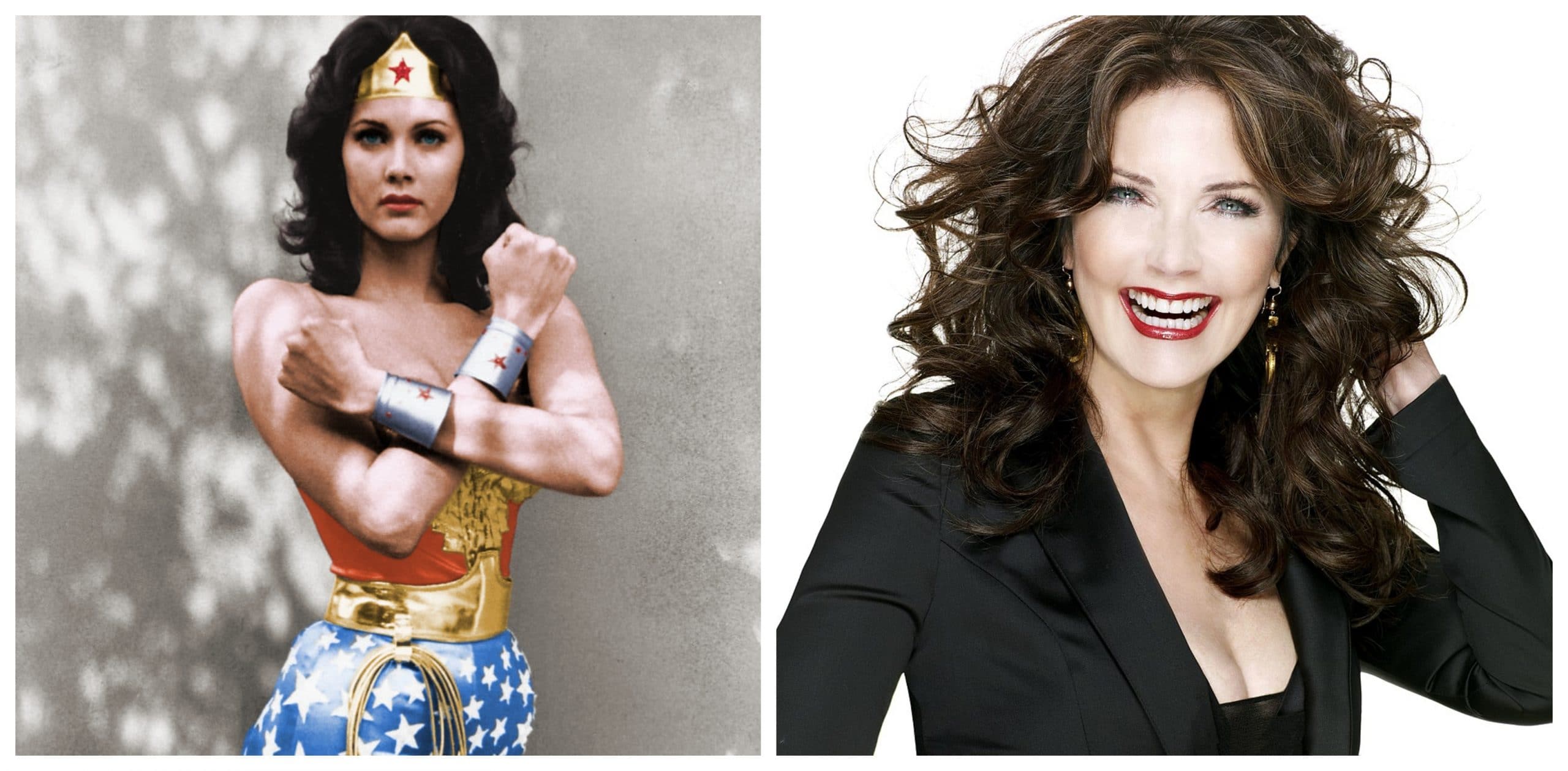 In knee-high red boots, a skimpy leotard, and golden crown, Lynda Carter as Wonder Woman was one of the most recognizable stars of the late 1970s. Winner of the 1972 Miss World USA title, it was no surprise that Carter, with her piercing blue eyes and an almost Amazonian physique, was chosen to portray America's foremost female superhero. By crushing supervillains, saving the world, and looking fantastic every week, Carter, 71, lassoed the hearts and minds of men all over America. After Wonder Woman ended in 1979, Carter went on to star in over a dozen TV movies, was paired with Loni Anderson in the series Partners in Crime (1984) and went on to Hawkeye (1994 to 1995), made a number of guest appearances, and performed live as a singer.  Things, though, did slow down for her.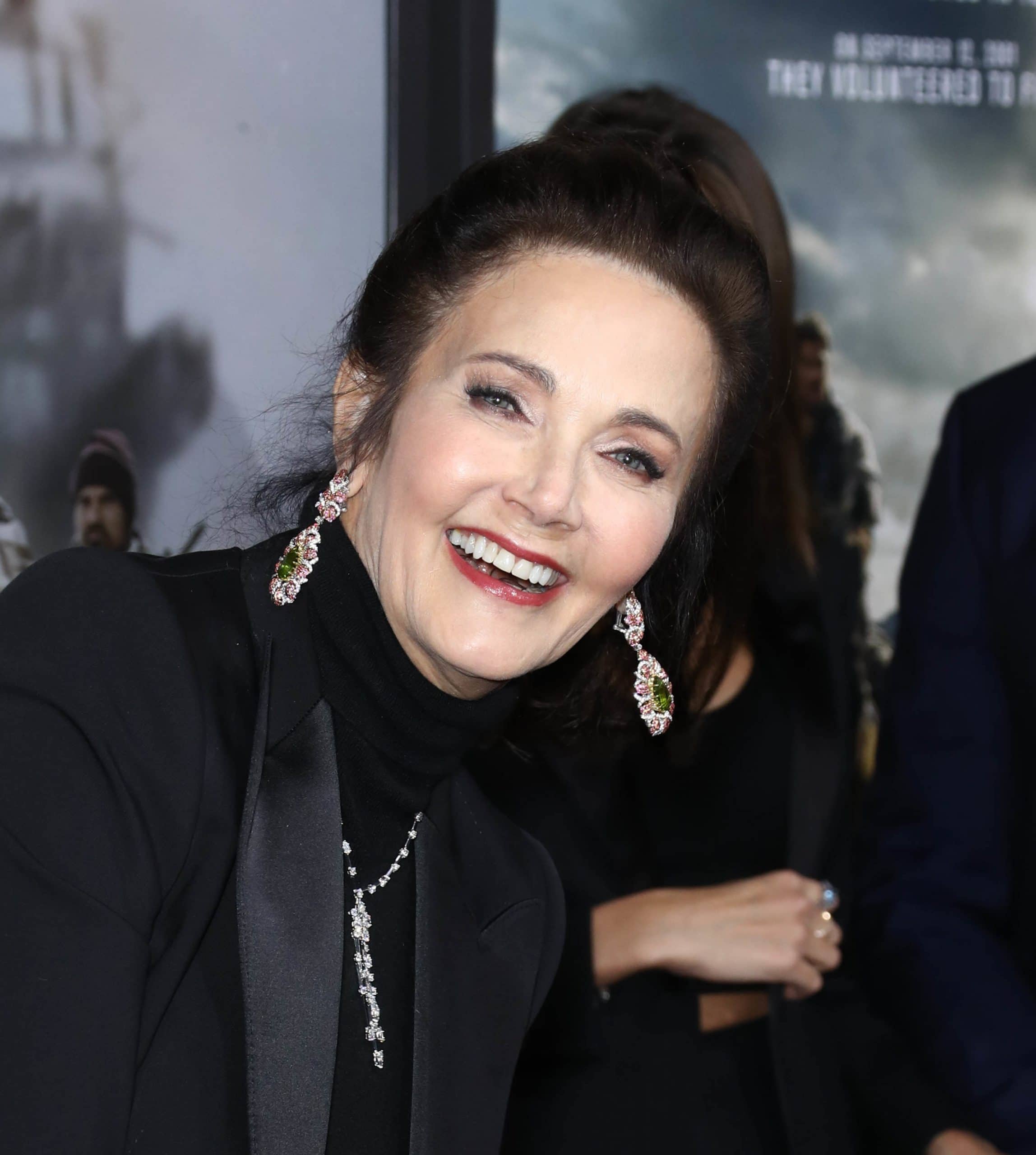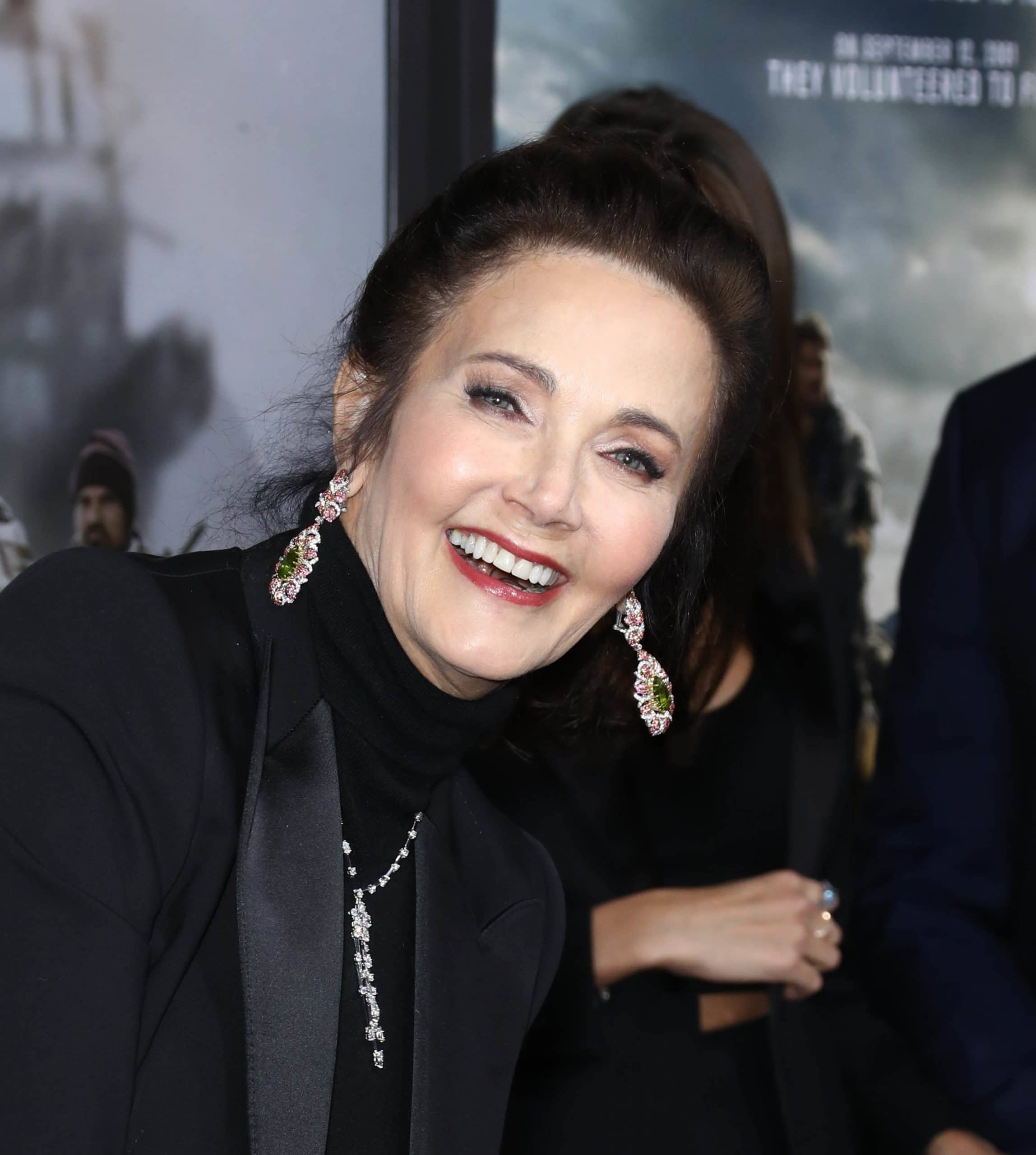 In the early 2000s, , though, she had a resurgence with roles in the cult-classic Super Troopers, and along with ample video game voice work, she hasn't strayed too far from superheroes. She's made appearances in Smallville and Supergirl on the CW, the movie Sky High (2005) and delighted fans with her appearance in Wonder Woman 1984 (2020). Her most recent film is The Cleaner (2021), which stars Carter and Cheers star, Shelley Long. But no matter the ups and downs, the world will always remember her for one role. Whether it was flying an invisible jet or blocking bullets with her wrists, Lynda Carter was certainly an amazing '70s bombshell.
2. Stevie Nicks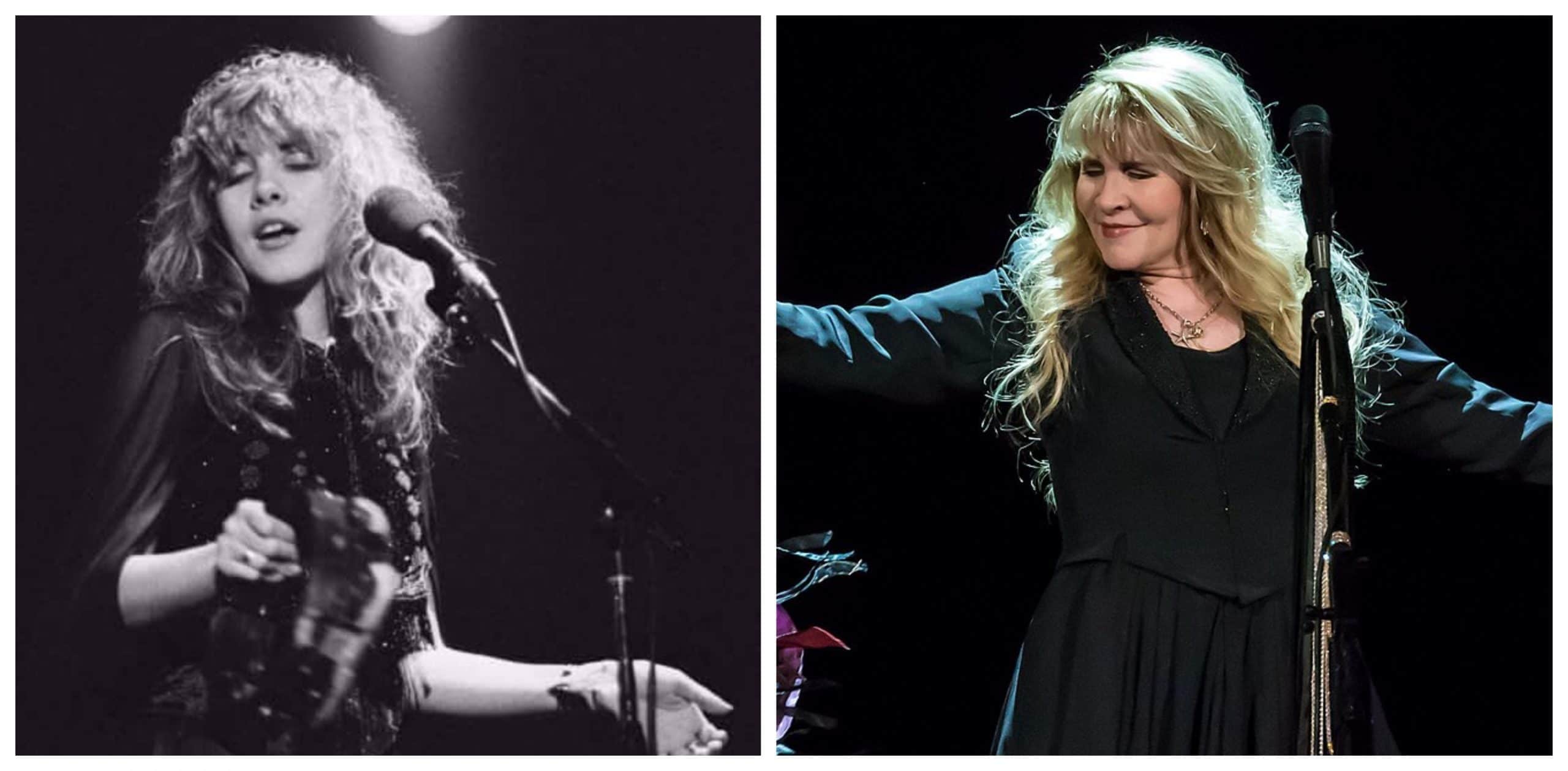 While Stevie Nicks might not be the first name to pop into your head when thinking about '70s bombshells, she more than deserves to make this list! Nicks joined the band Fleetwood Mac in 1975, soon helping to propel them to the top of the charts with songs like "Rhiannon" and "Dreams." 
Her self-described "gypsy bohemian" style, doe-like eyes and bewitching good looks, combined with her songwriting prowess and vocal talents, were central components in her success fronting one of the best selling rock bands of all time. In fact, Nicks, 74, was so alluring that the band almost broke up when, while dating guitarist Lindsey Buckingham, she had an affair with drummer Mick Fleetwood.  Nicks went on to have a fantastic solo career as well, and in 2019 became the only woman to be inducted into the Rock and Roll Hall of Fame twice! Gorgeous and talented, what a bombshell!
3. Farrah Fawcett
No list of '70s bombshells could ever be complete without the incomparable Farrah Fawcett. A model and commercial actor in Los Angeles in the early 1970s, Fawcett's life was changed when she did a photoshoot for Pro Arts in a red one-piece swimsuit. The resulting poster, with Fawcett's impeccable blonde, feathered hair, and an almost impossibly huge smile, was an instant smash, selling over 12 million copies worldwide. This success led to Fawcett receiving her most memorable role, as Jill Munroe in TV's Charlie's Angels.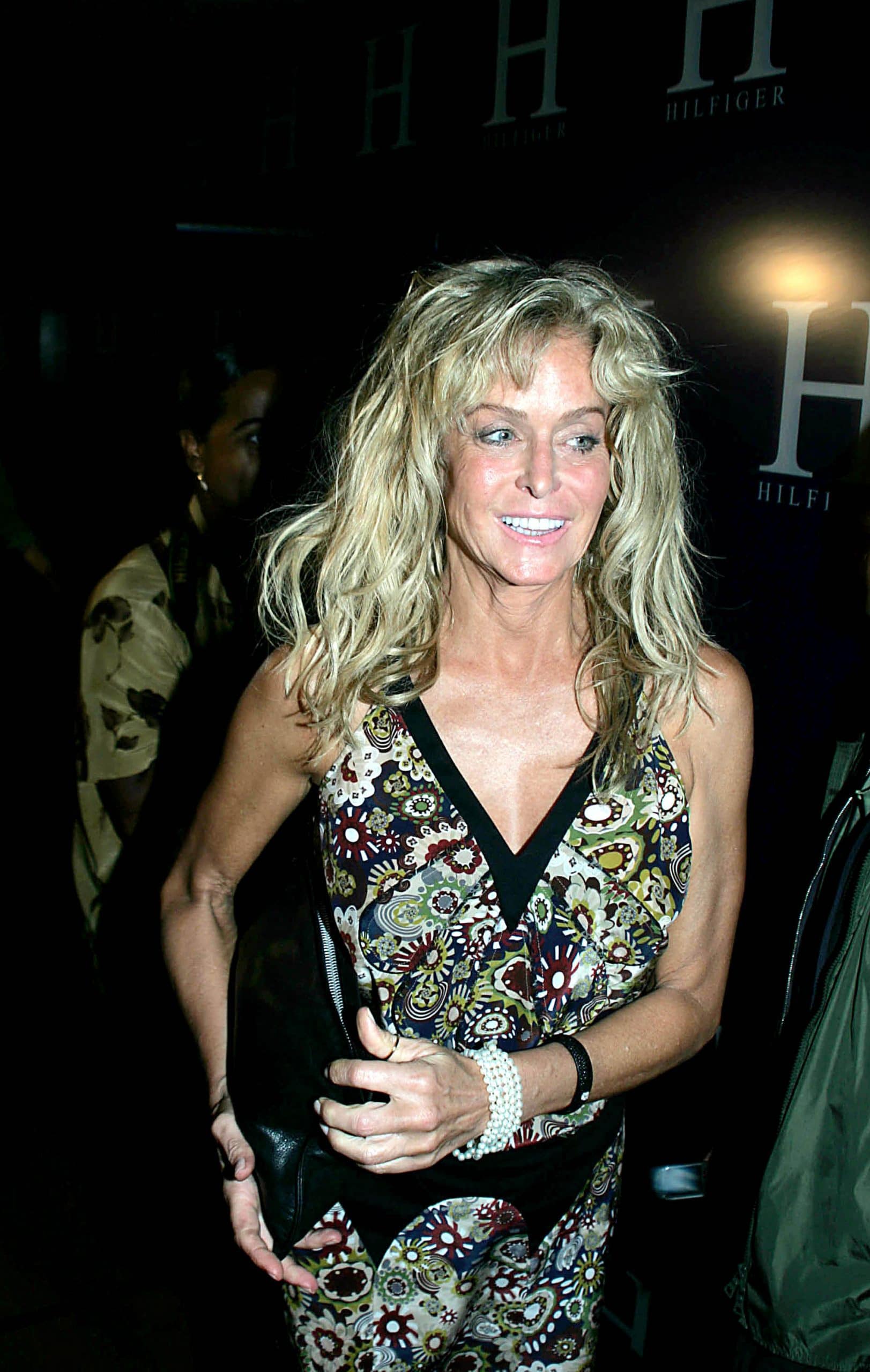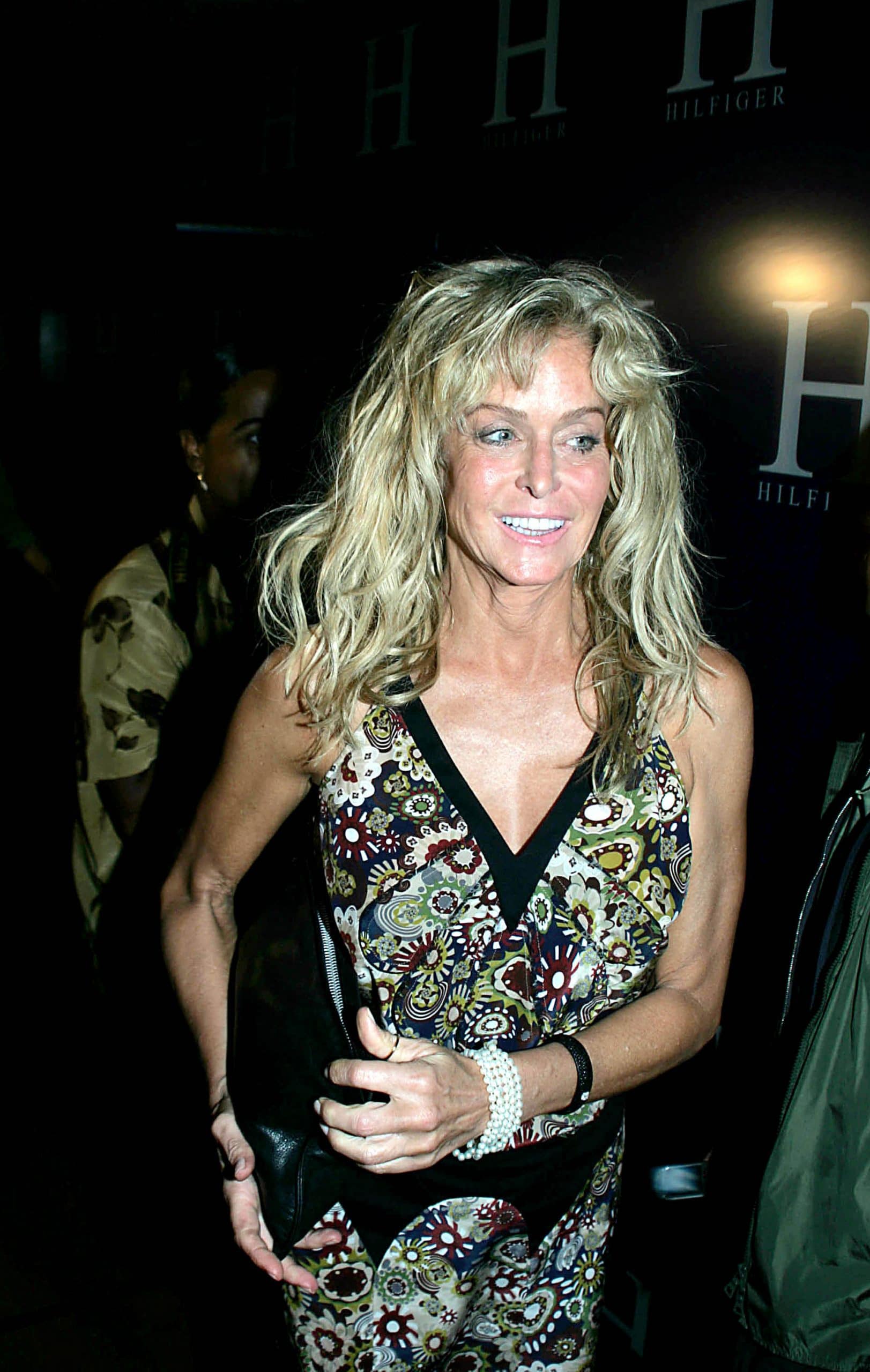 Although she left the show after only one season, her impact on popular culture was secure, with the "Farrah Flip" hairstyle remaining popular throughout the next decade. Fawcett continued to act, and never lost her fabulous good looks, even appearing in Playboy in 1997 at the age of 50! Sadly, Fawcett died from cancer in 2009 at the age of 62, but her bombshell legacy will always be remembered, with her iconic red swimsuit even being enshrined in the Smithsonian in 2011.
4. Christie Brinkley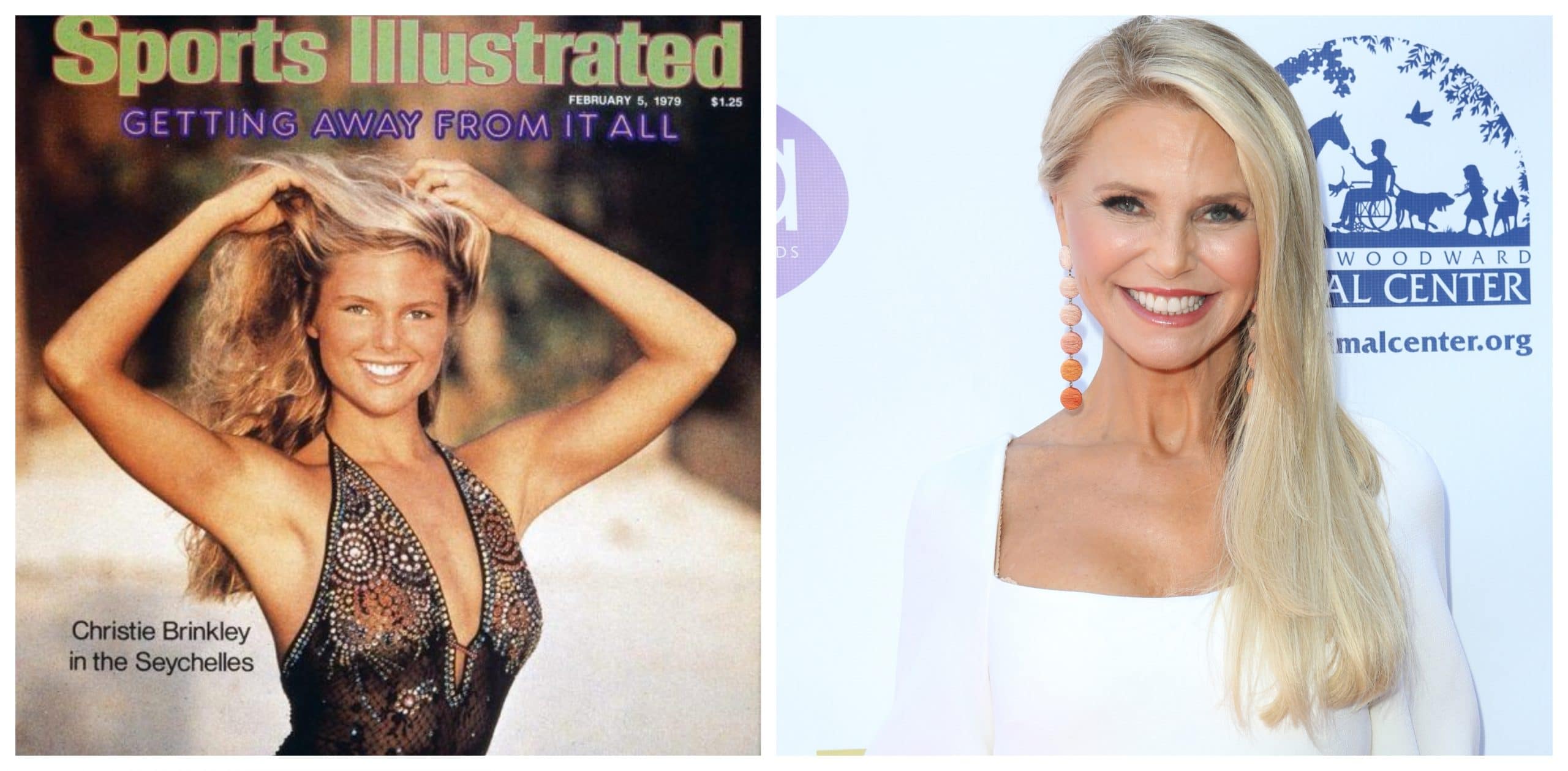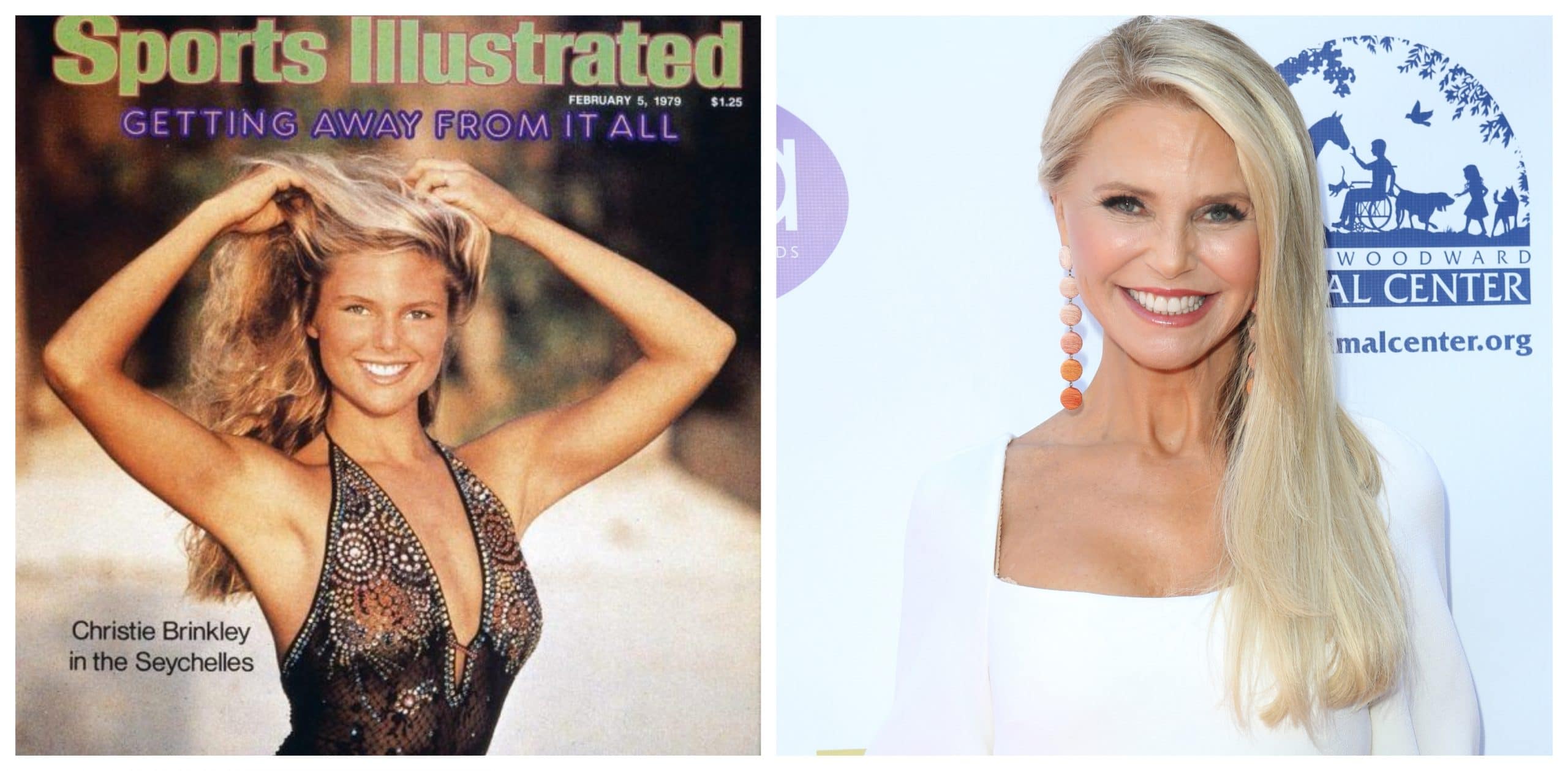 Our next bombshell is Christie Brinkley, one of the most famous supermodels of all time. With wavy, sun-drenched blonde hair, riveting blue eyes, and an infectious smile, Brinkley was the epitome of a Southern California surfer girl.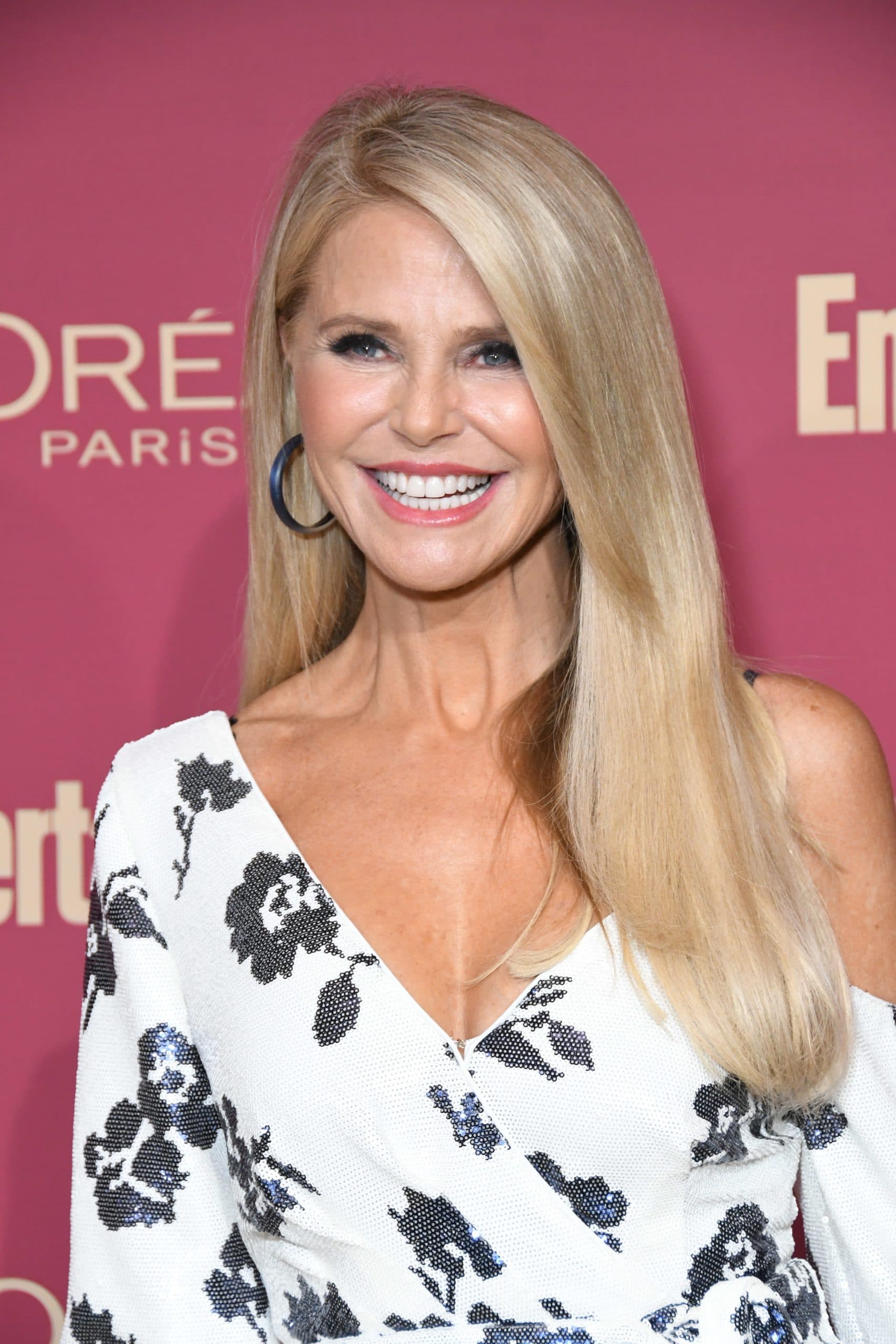 Looking born to wear a swimsuit certainly worked out for her, as in the late '70s she was on the cover of Sports Illustrated Swimsuit edition an unprecedented three times in a row! Brinkley, 69, also dabbled in acting, appearing in the '80s as the iconic 'girl in a red Ferrari' in National Lampoon's Vacation and in music videos made by her one-time love interest Billy Joel. Later, she had a role as the inexplicably attractive wife of doofus Jerry Gergich on the TV show Parks and Recreation.
Brinkley's intoxicating good looks never faded, and she once again re-graced the cover of Sports Illustrated Swimsuit in 2017 at the age of 63, and she continues to stun till this day. This woman seriously does not age. 
5. Pam Grier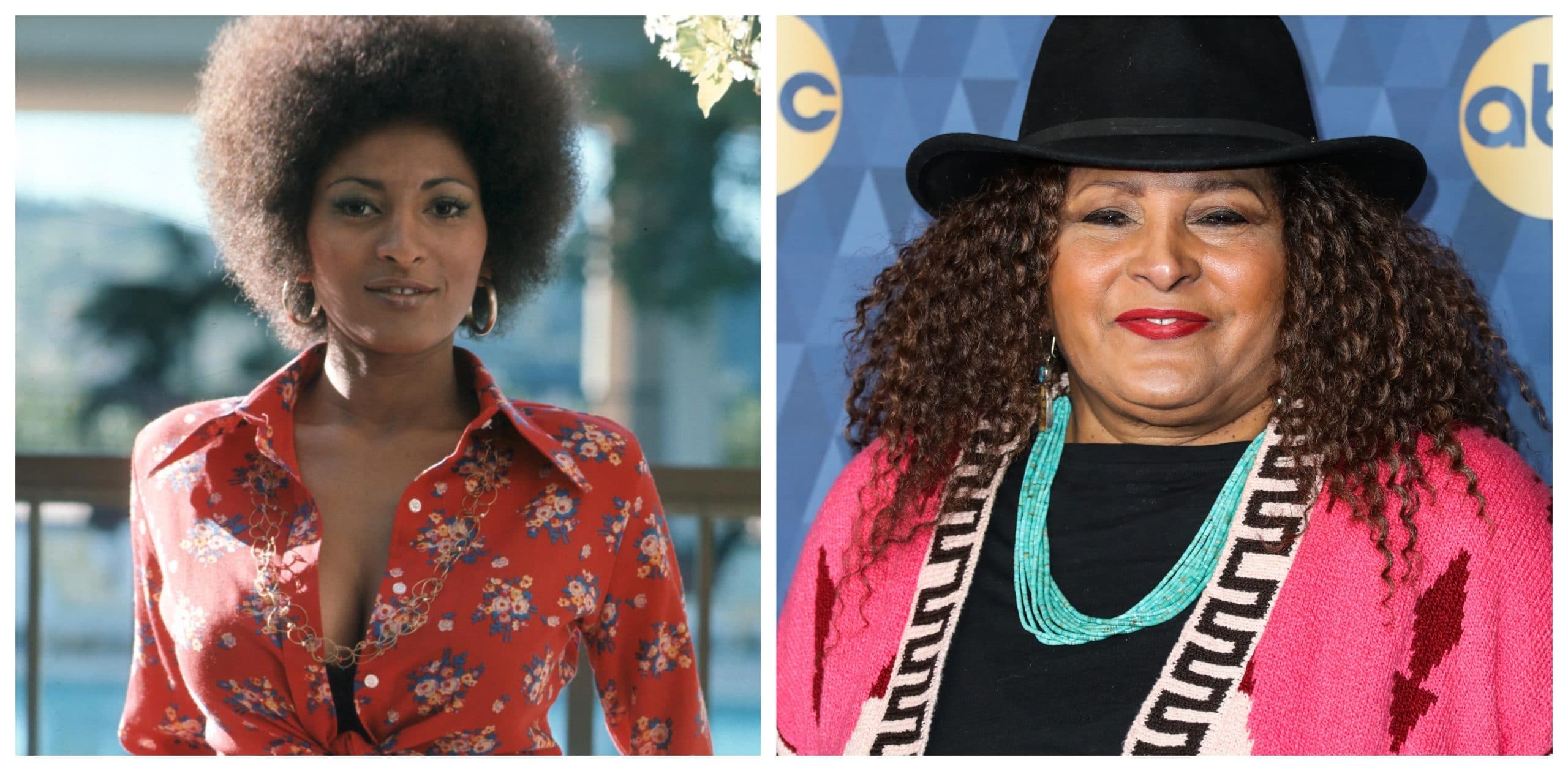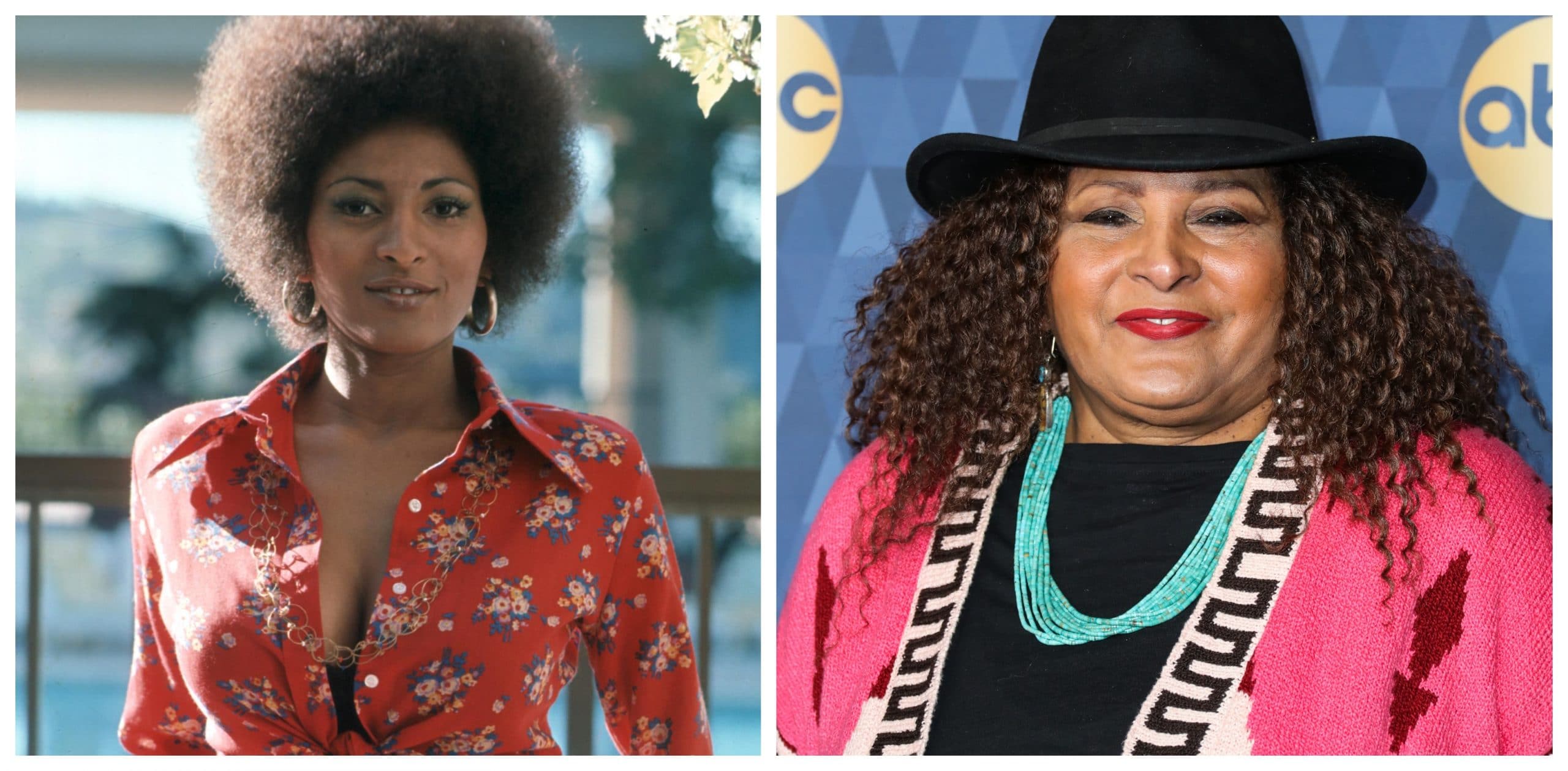 Bombshell doesn't even begin to describe this next lovely lady on our list. A more apt description for Pam Grier might be the atom bomb because she would explode onto the screen with incredible force! Grier was the star of mid-'70s blaxploitation hits as Coffy and Foxy Brown. In these films she would kick butts, bust perps, take names, and look ravishing the entire time. Roger Ebert described her as having an incredibly "beautiful face, and astonishing form." When you're able to blow one of the country's most respected film critics out of the water, you know your status as a bombshell is secure!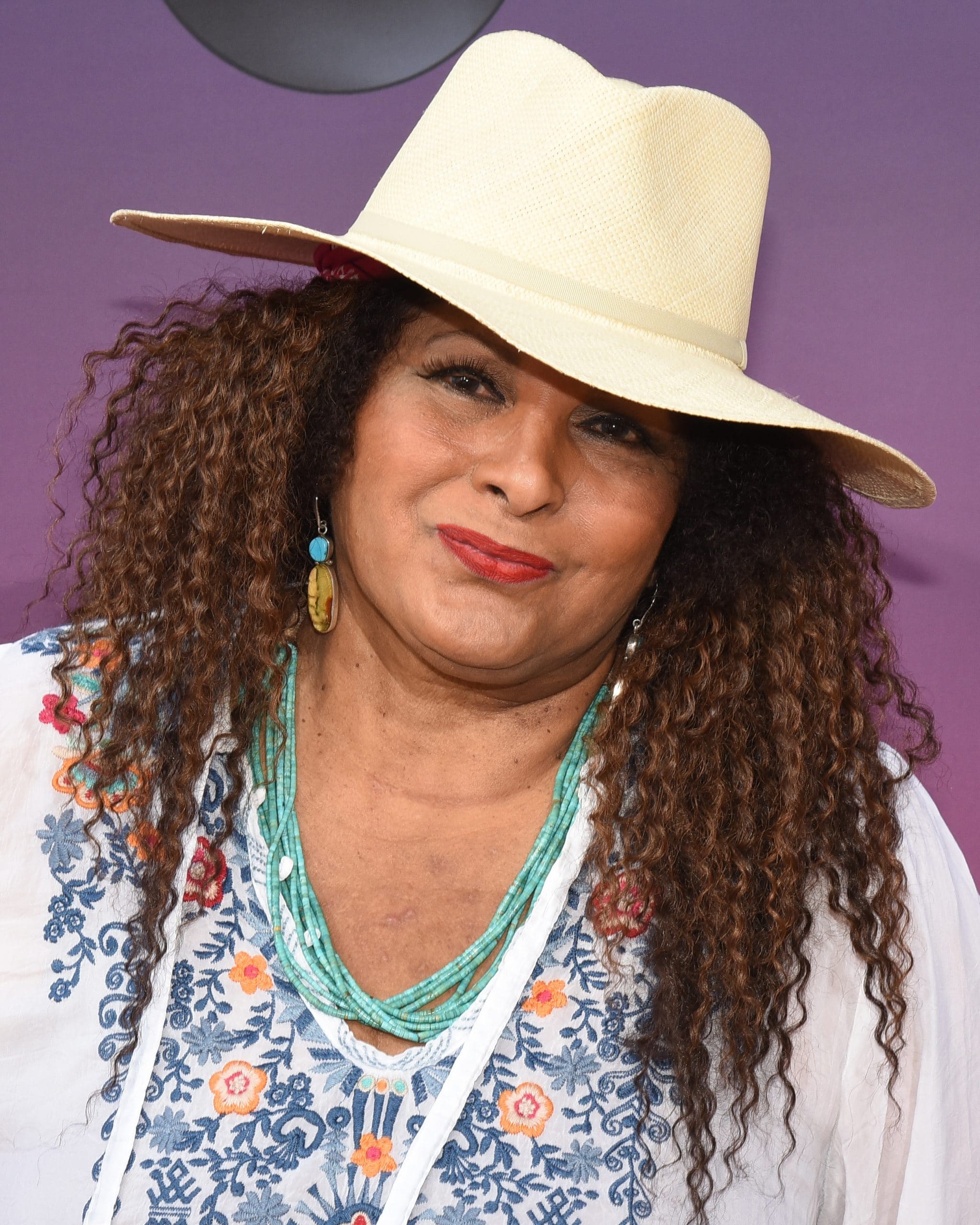 After her run of '70s hits, Grier, now 73, continued to act. Who could forget her in Quentin Tarantino's masterpiece Jackie Brown, in 1997, acting alongside other screen legends, Robert De Niro, and Samuel L. Jackson? She also completed six seasons of the Showtime show, The 'L' Word. And, most recently, you could check Pam out in the TV series, Bless This Mess, where she shows off her comedic chops. We'll always remember the bold '70s, Pam Grier, in our hearts, though!
6. Raquel Welch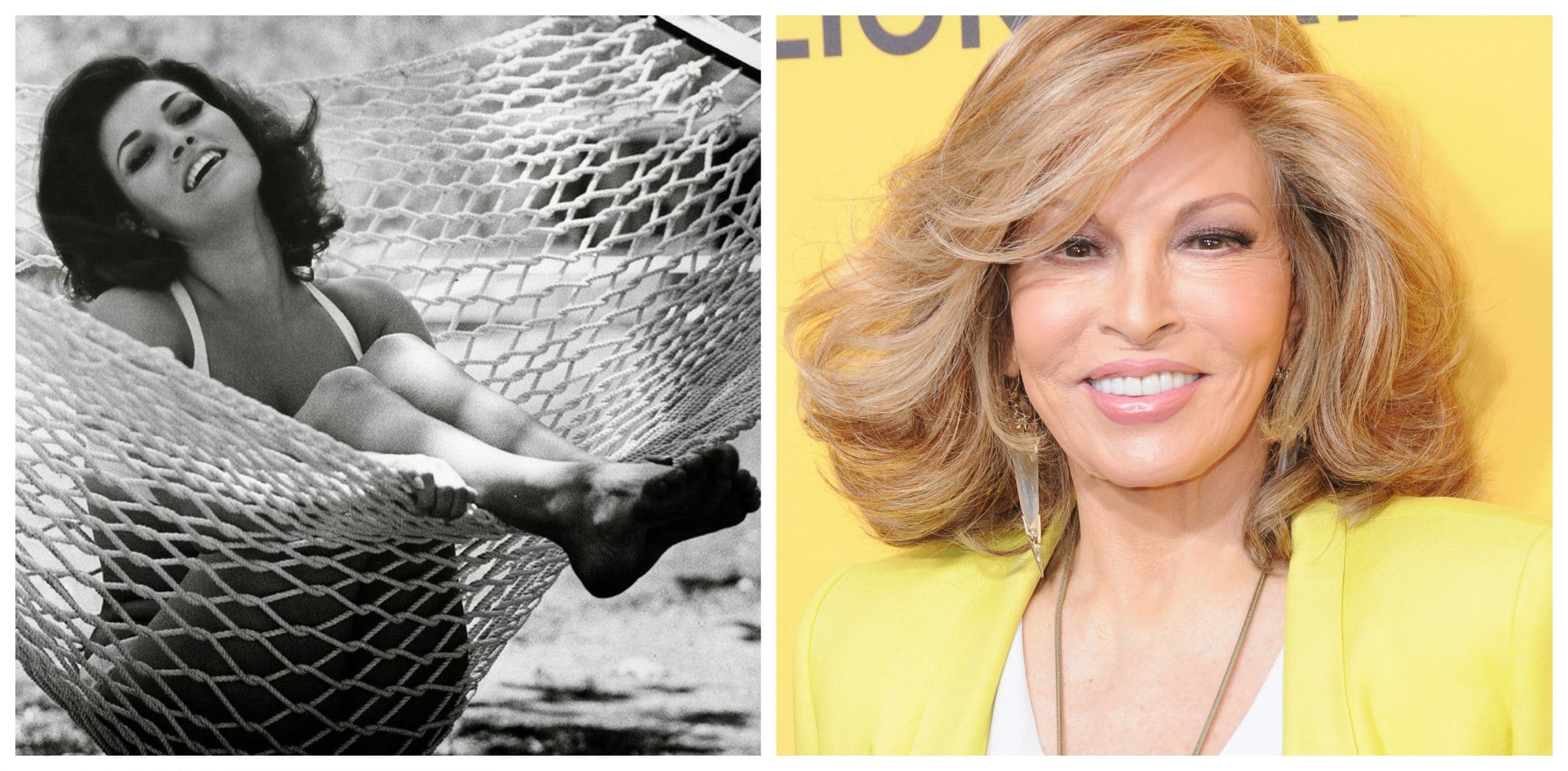 When you get cast in a movie as a character named Lust Incarnate, as Raquel Welch was in the 1967 film Bedazzled, you know you're well on your way to achieving bombshell status. Welch burst onto the scene a year earlier in the movie One Million Years B.C. Sporting a now-infamous fur bikini and fighting off monsters, Welch had people all over the U.S. swooning. While most beauties of the day were cookie-cutter blondes, the Hispanic Welch — born Jo Raquel Tejada — stood out from the crowd. After becoming a prehistoric sex symbol, Welch continued to act, appearing in Kansas City Bomber and the star-studded 1973 film Three Musketeers.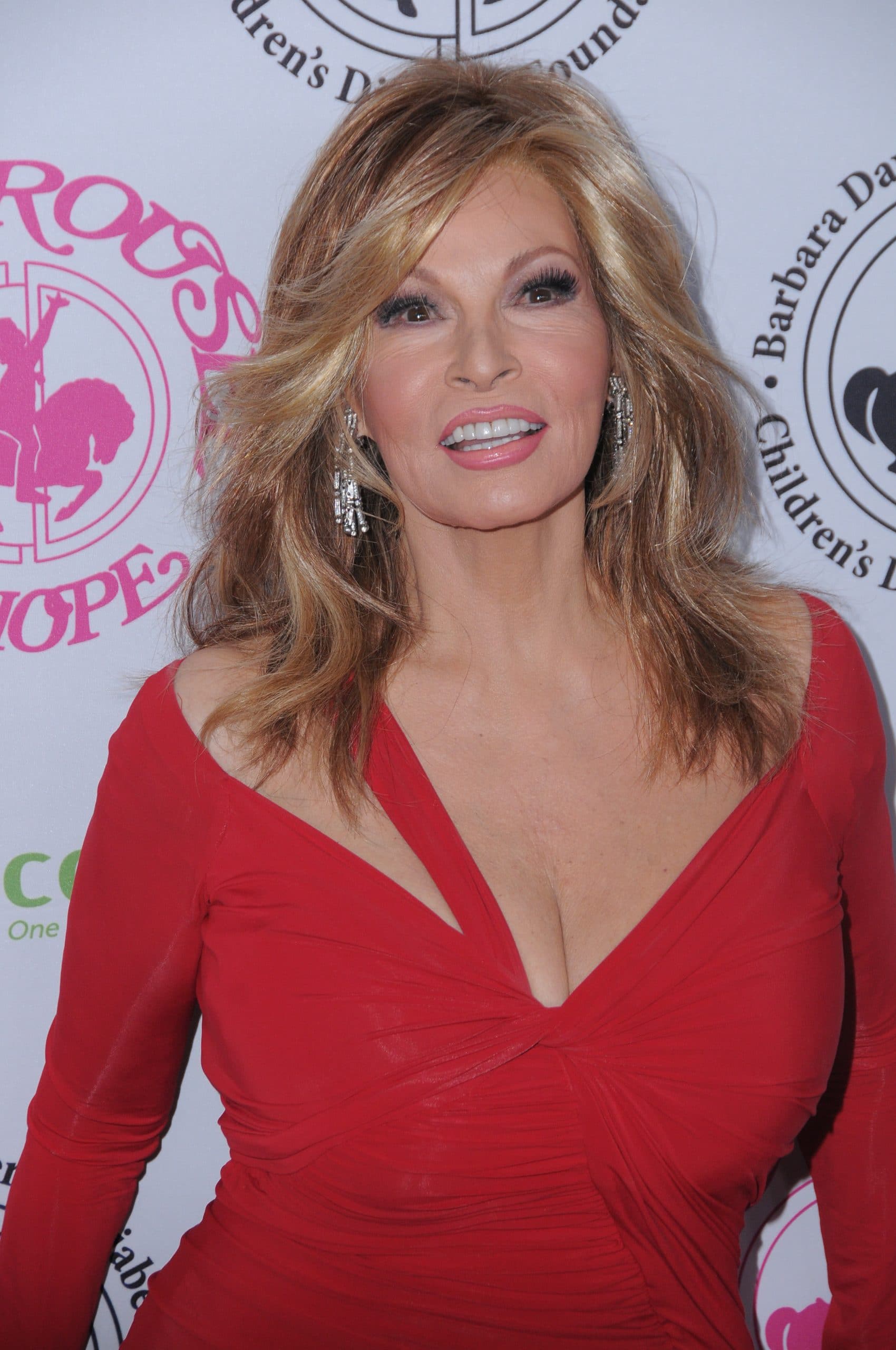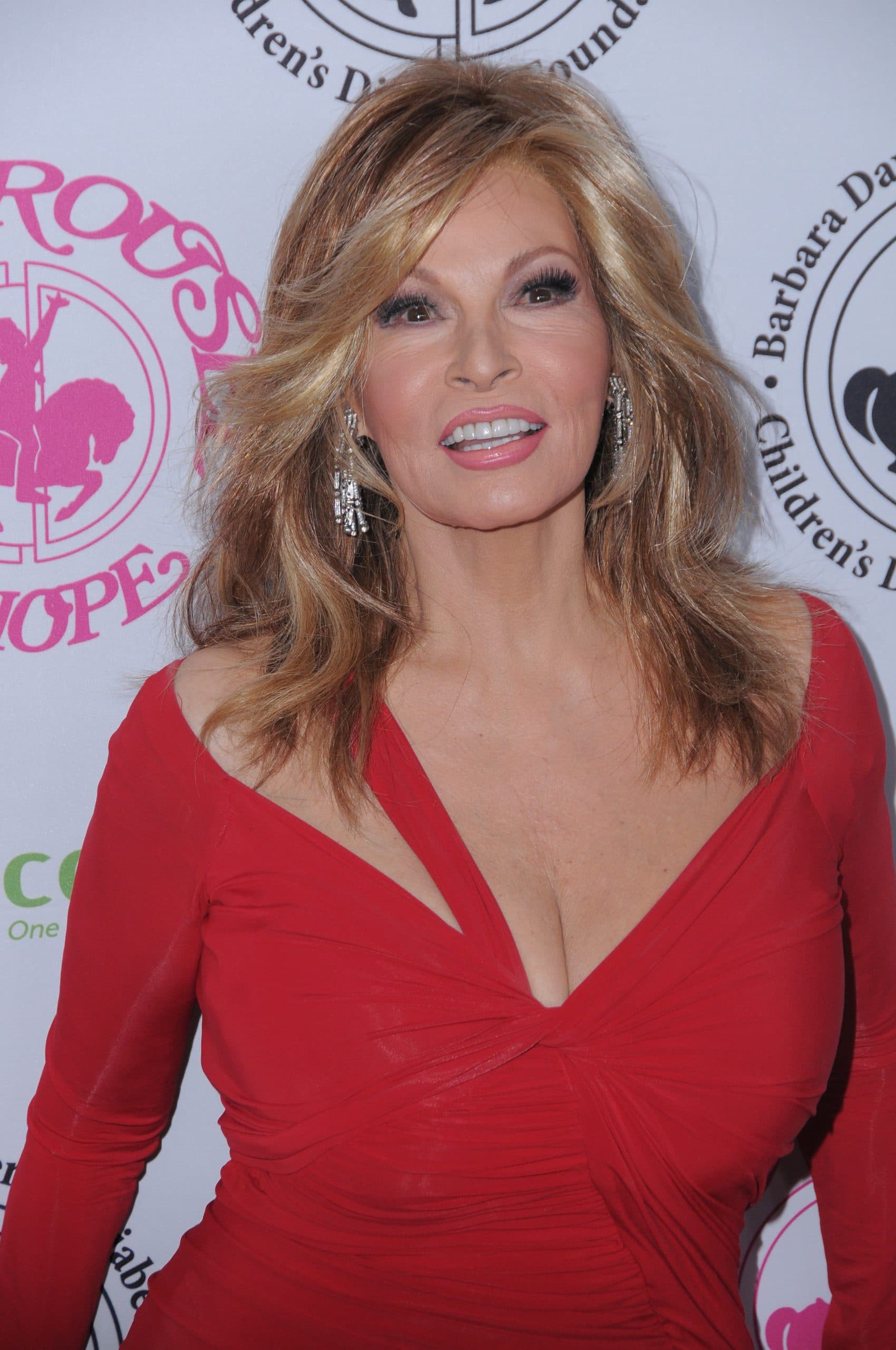 In 1982, however, Welch, who is actually 82, was fired from the film Cannery Row and replaced with a woman 15 years her junior. After successfully suing the studio for age discrimination, and winning 10 million dollars, Welch's movie career was effectively over as she was shunned by Hollywood. This forced Welch to shift to the small screen, where she would appear in various movies and series for the next several decades, culminating in the short-lived show Date My Dad in 2017. But the world won't soon forget the lady that Playboy Magazine named the most desirable woman of the 1970s. Bombshell status indeed. 
7. Debbie Harry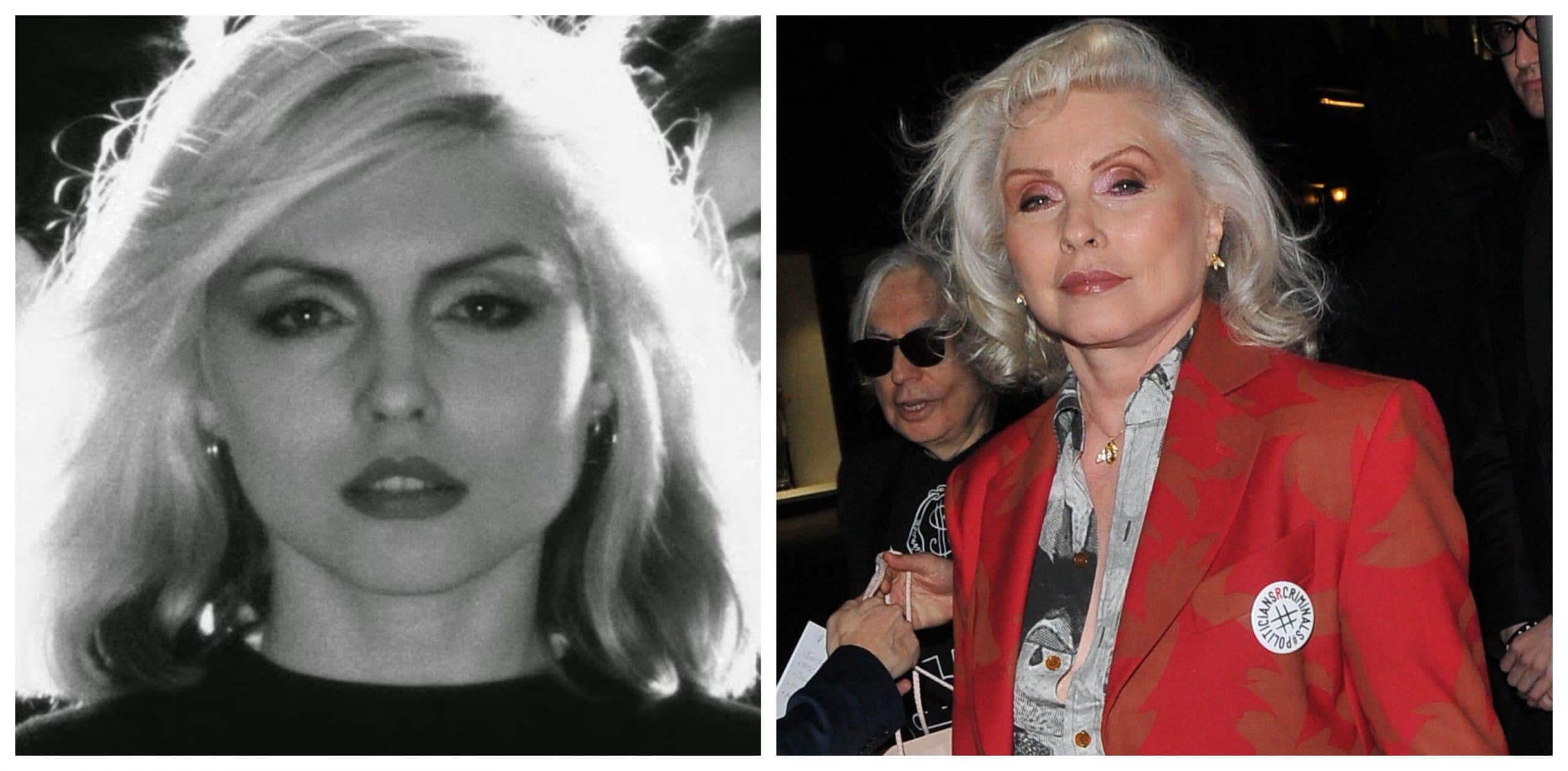 With her bleach blonde hair, smoky eyes, and punk aesthetic, new-wave goddess Debbie Harry might represent a slight departure from other ladies on this list, but that doesn't make her any less of a bombshell. Harry was the charismatic lead singer for the popular band Blondie, whose hits include "Heart of Glass" and "Call Me." The band was actually named after a catcall Harry would receive while walking the streets of New York, and her signature look was so arresting that Andy Warhol used her as the subject for one of his famous pop art portraits. Outside of the band, Harry also acted, appearing in 48 films between 1976's Unmade Beds and 2018's Bad Reputation, and many guest star appearances on television.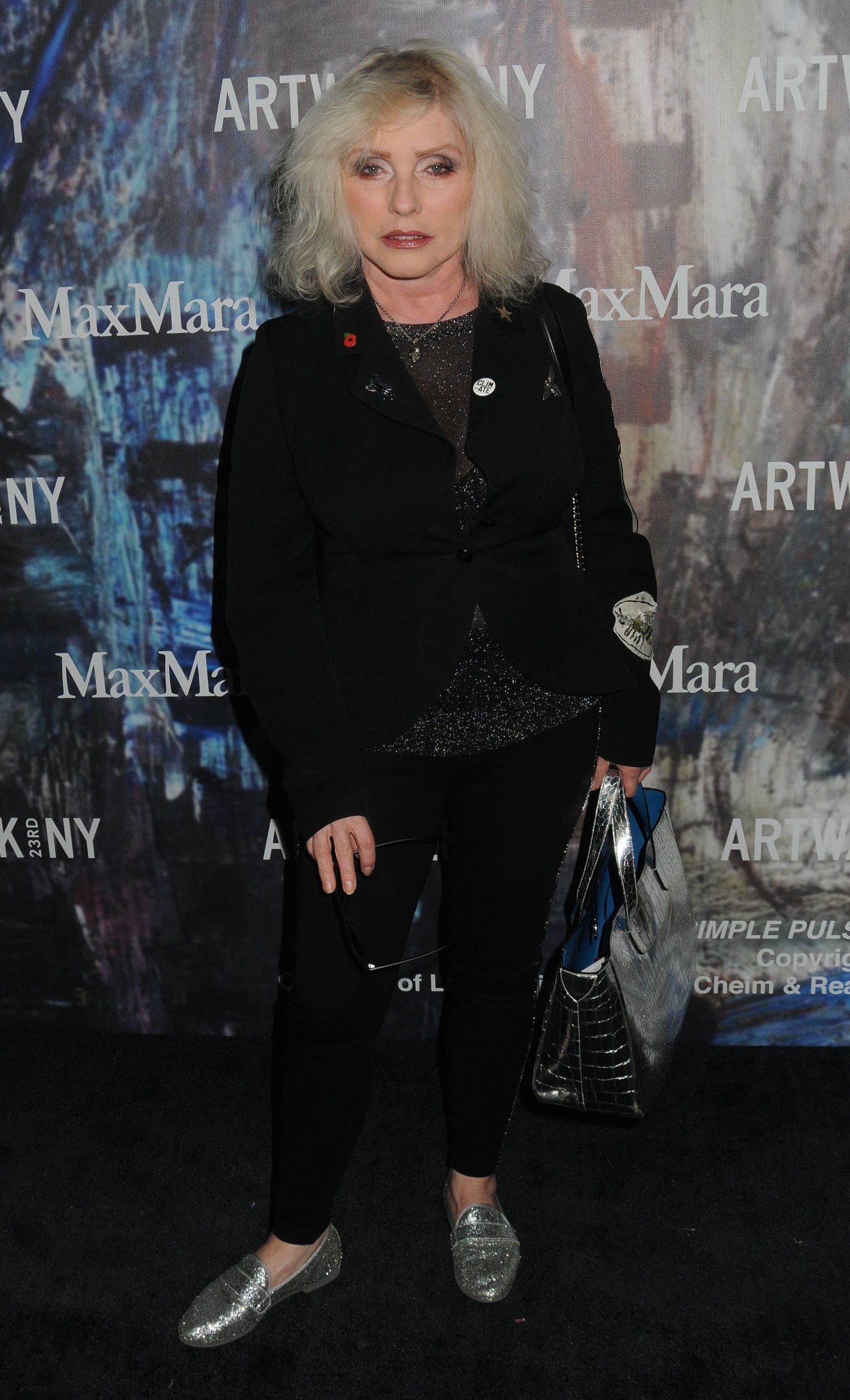 Blondie was inducted into the Rock and Roll Hall of Fame in 2006 and continues to be active to this day. So, thankfully it's still possible to see blonde bombshell Debbie Harry, 77, strut her stuff across the stage. 
8. Jaclyn Smith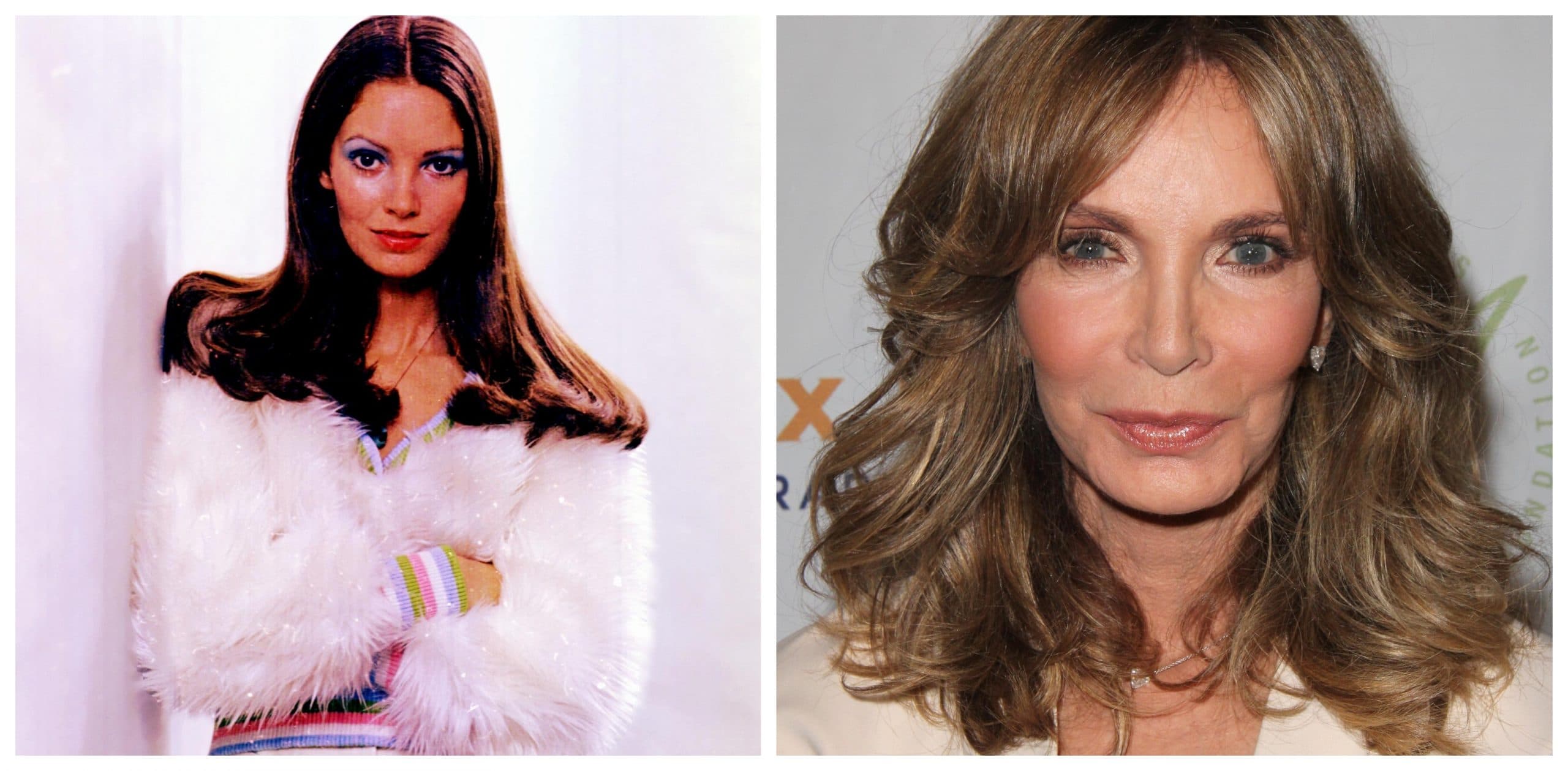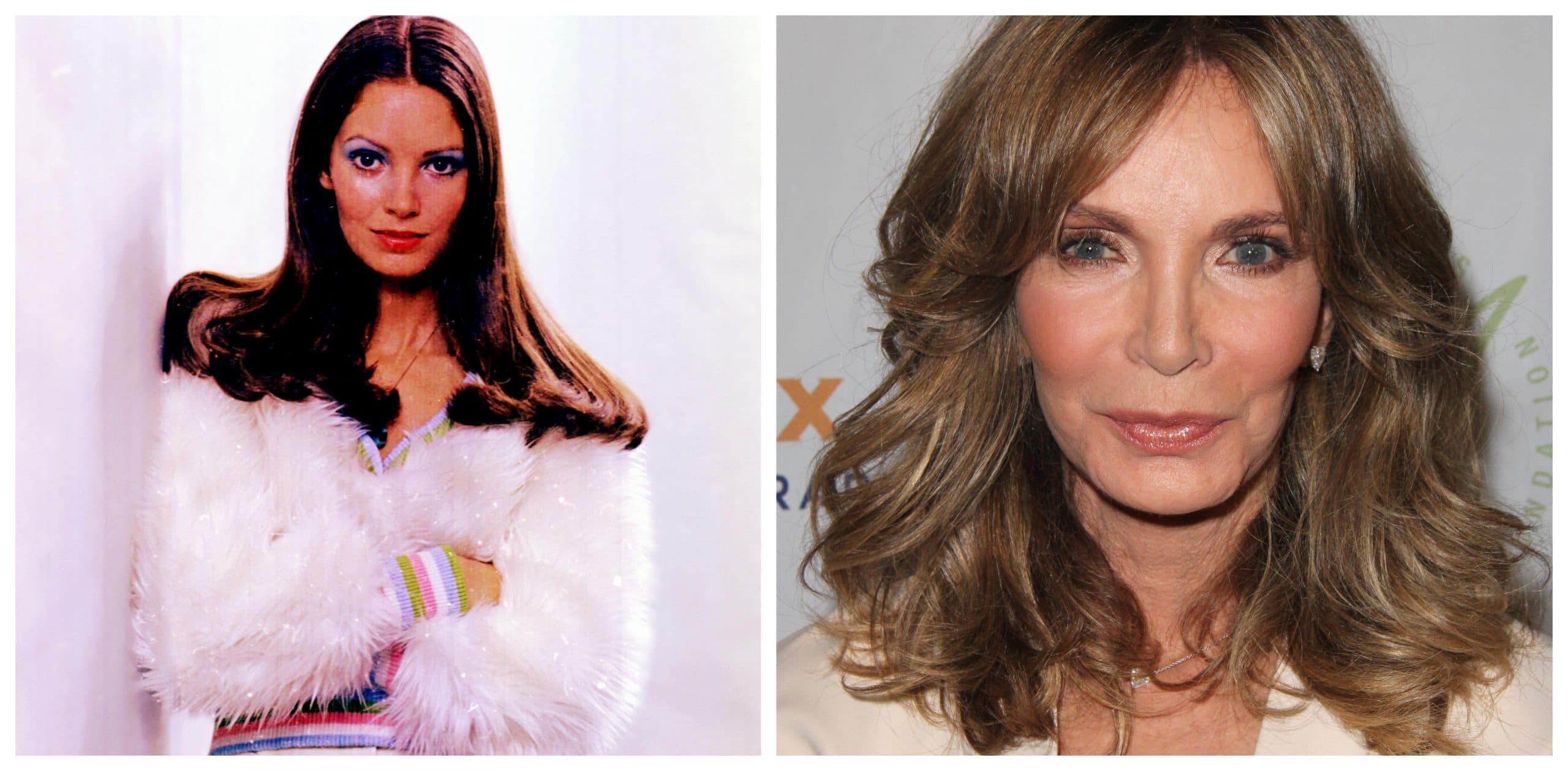 Another absolute "Angel," next up we have Jaclyn Smith. Starring alongside Farrah Fawcett in the TV smash Charlie's Angels, Smith came into our living rooms every week to solve crimes while looking stunning. However, she almost wasn't cast as angel Kelly Garrett.  The show's producers wanted the angels to be one blonde, one brunette, and one redhead, but after Smith auditioned, her almost regal beauty and elegant good looks carried the day, and all of America fell in love. Smith was the only character to stay for the whole run of Charlie's Angels and, after the show, went on to star in about 40 big and small screen movies, and made a variety of guest star appearances.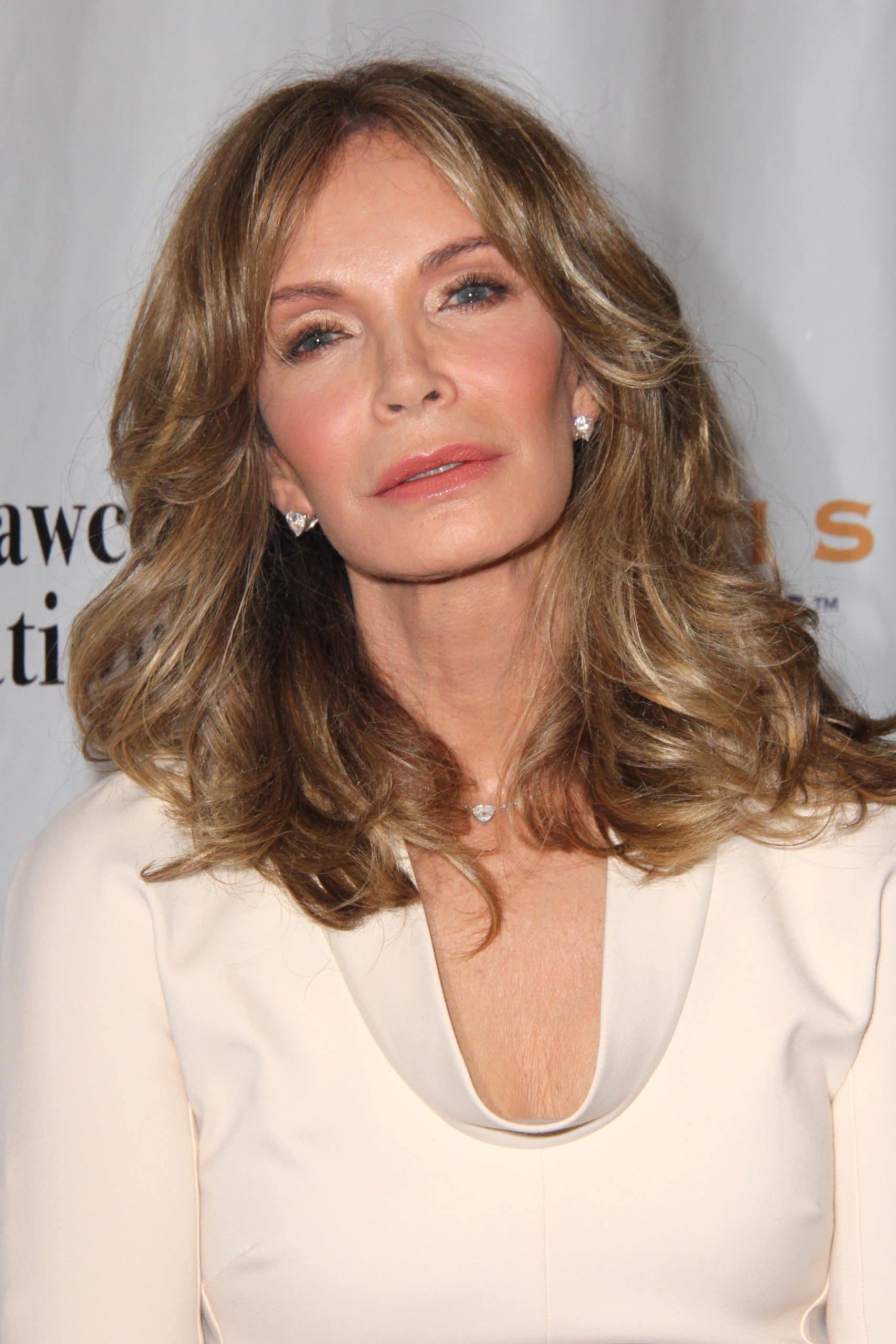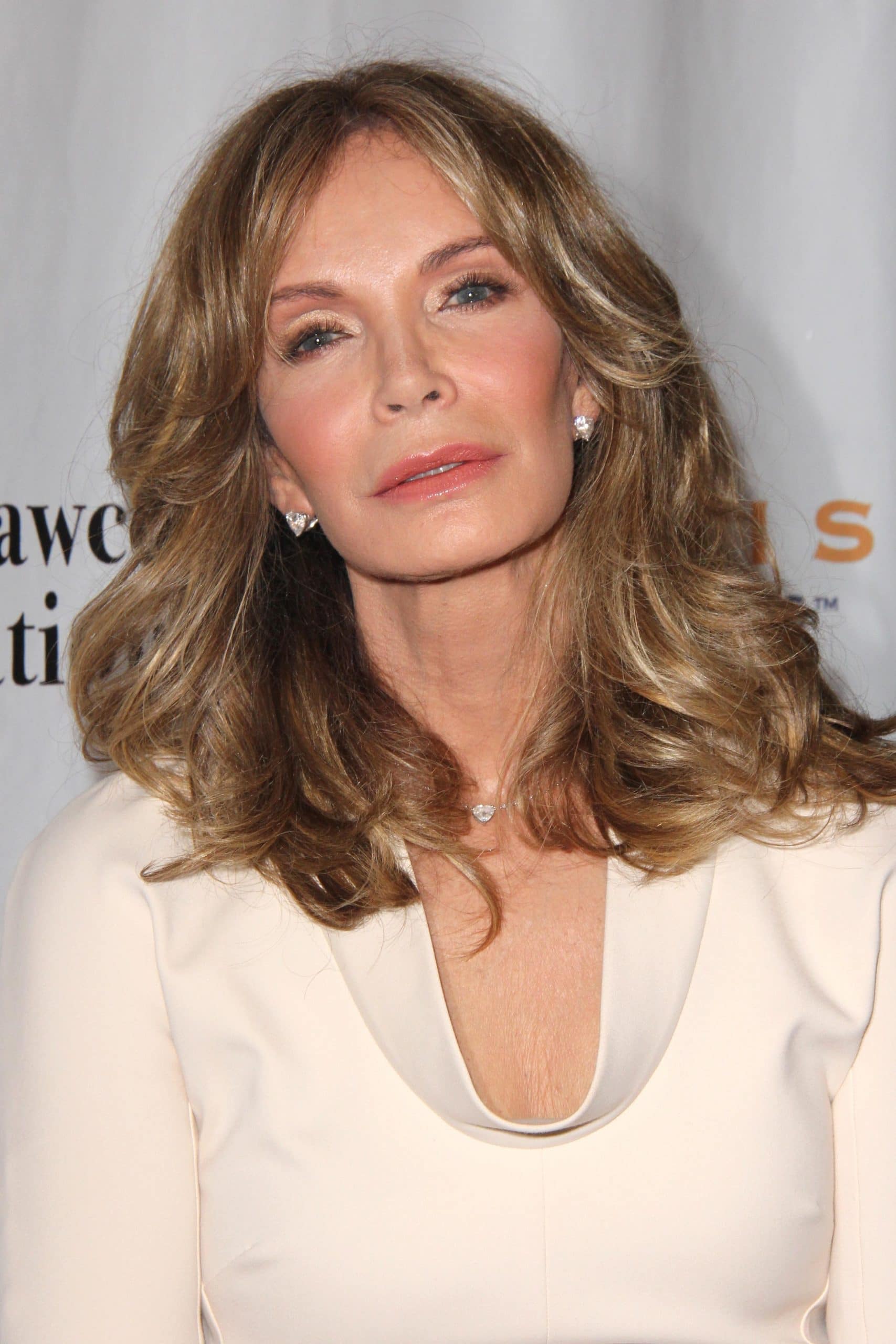 However, her most famous post-Angel role is probably best known as that of a designer. Smith, 77, was one of the first celebrities to have her own fashion line, and not just endorse the products of someone else. In fact, her Jaclyn Smith line is still super popular to this day, and can be found in K-Marts all across the country! Smith continues to act, even appearing as her original character in the 2019 reboot of Charlie's Angels! 
9. Bo Derek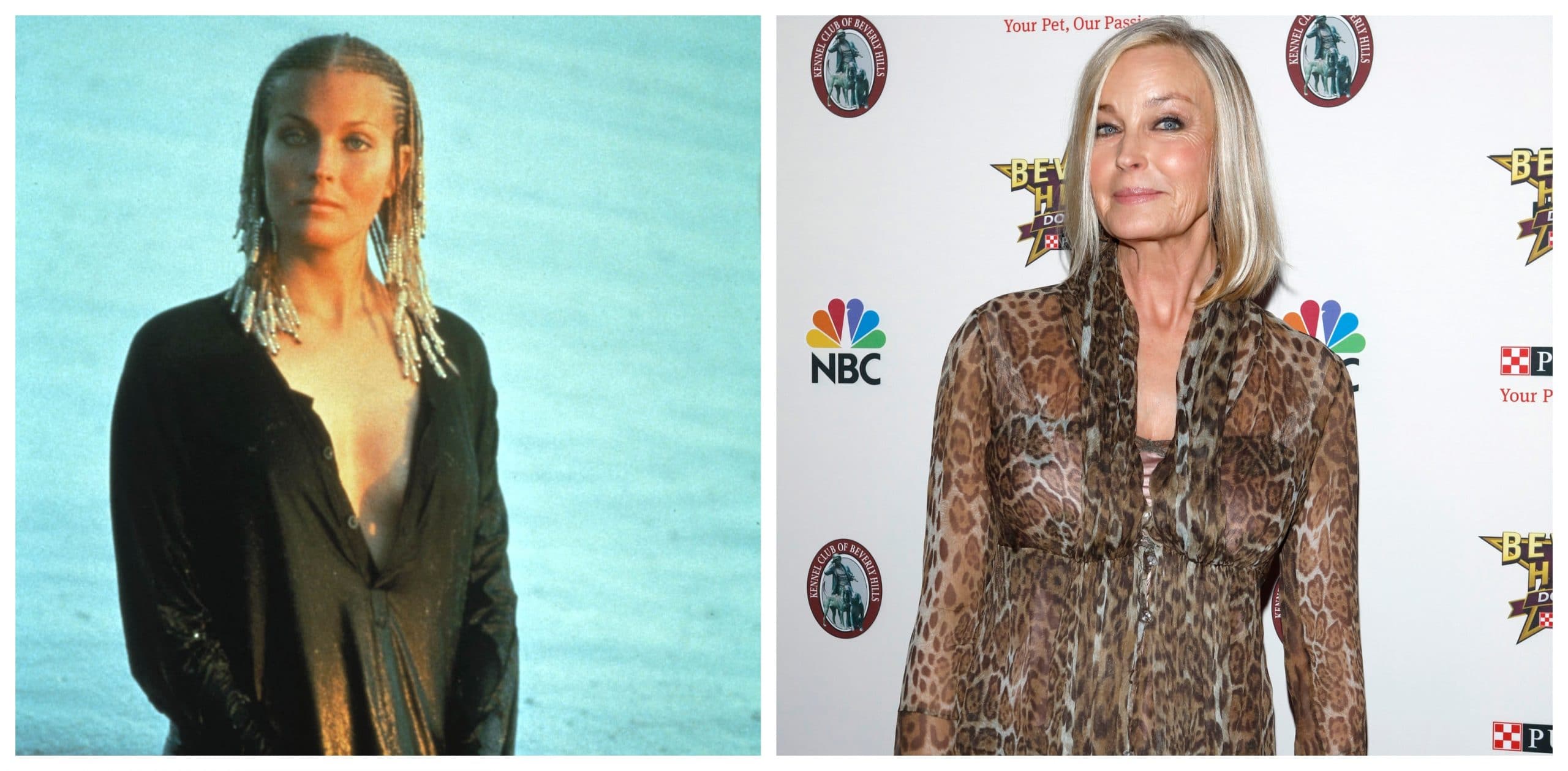 The term "one-hit wonder" gets used all the time in music, but less so in other arts. Yet that might be how you describe the film career of our next bombshell, Bo Derek. After several movie flops, Derek burst onto the scene in 1979 in the romantic comedy 10, in which she played a man's ideal form of a woman. And with her long blonde braids, blue eyes, and a face as if carved from marble, you can see why!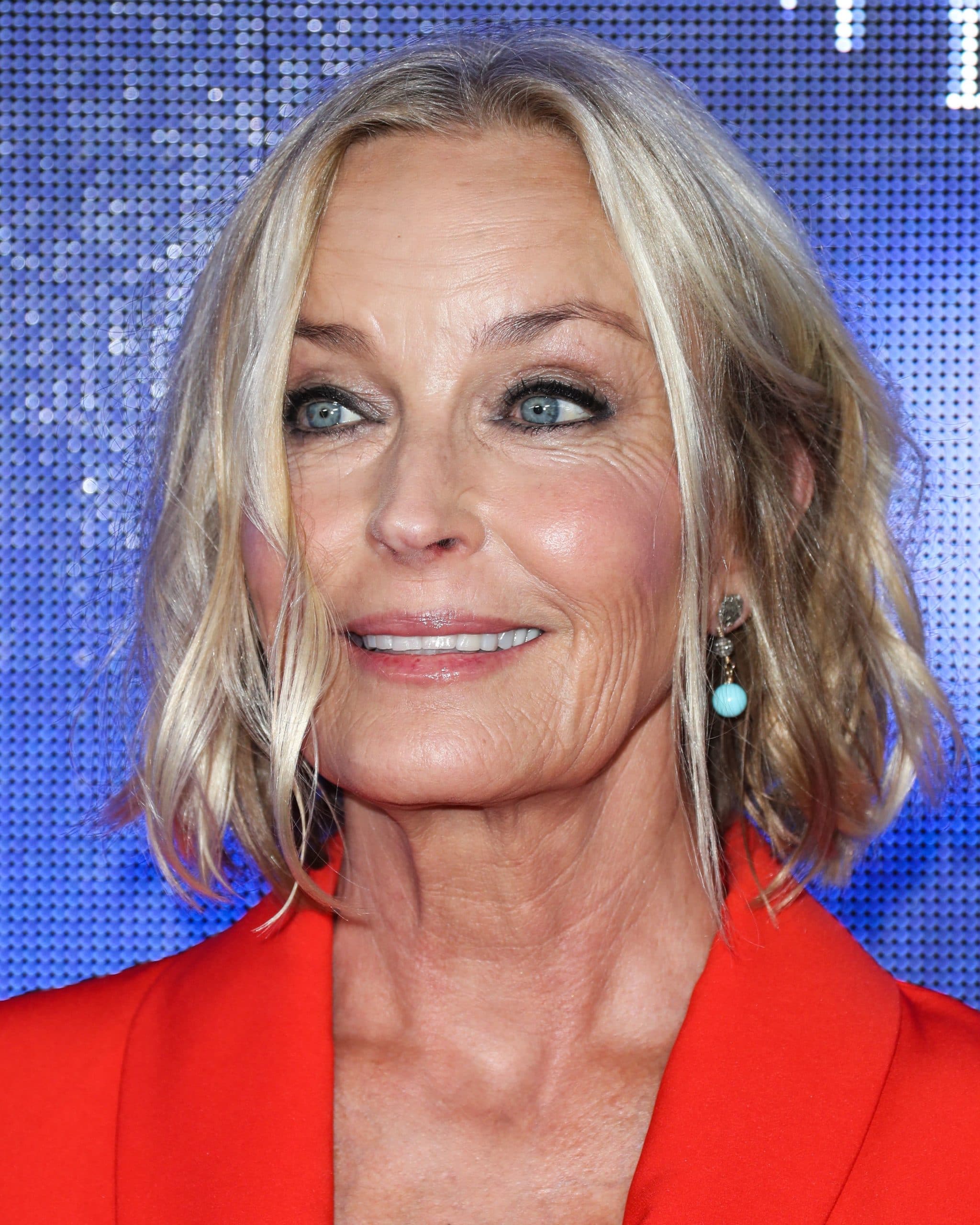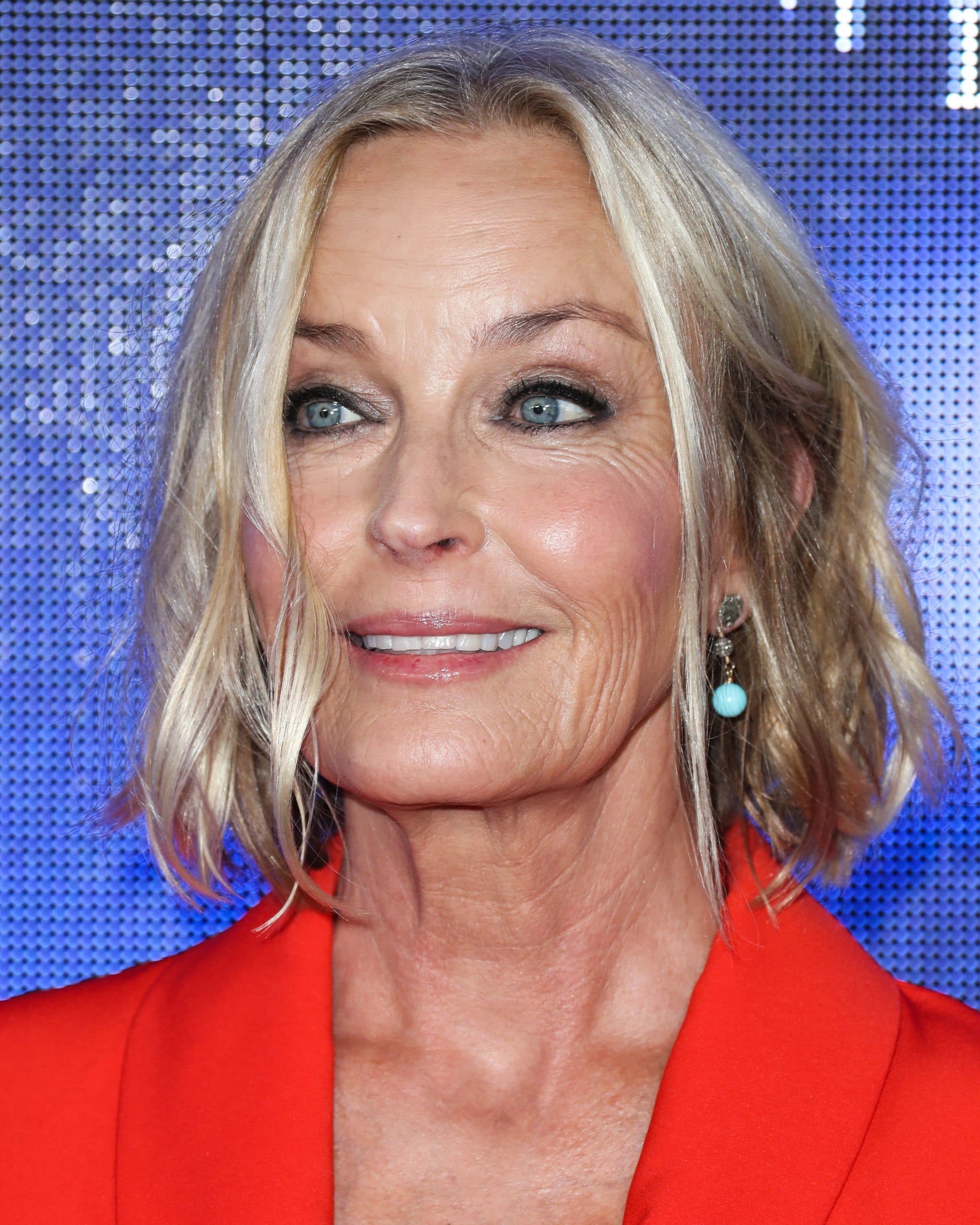 A dream sequence in which she ran down the beach in a skimpy flesh-colored bathing suit cemented her status as a sex symbol, and she appeared in Playboy more than five times over the next several years. However, Derek's movie career would never hit these heights again, and she would go on to be nominated for six Golden Raspberries for her poor acting in films like Bolero, Ghosts Can't Do It, and of course the sexily nefarious stepmom in Tommy Boy. Derek's string of non-hits culminated when, at the age of 64, she starred in the made for tv movie The Last Sharknado: It's About Time. Despite this, Bo Derek, now 66, will forever be fixed in our minds as one of the most beautiful women of the 1970s.
10. Catherine Bach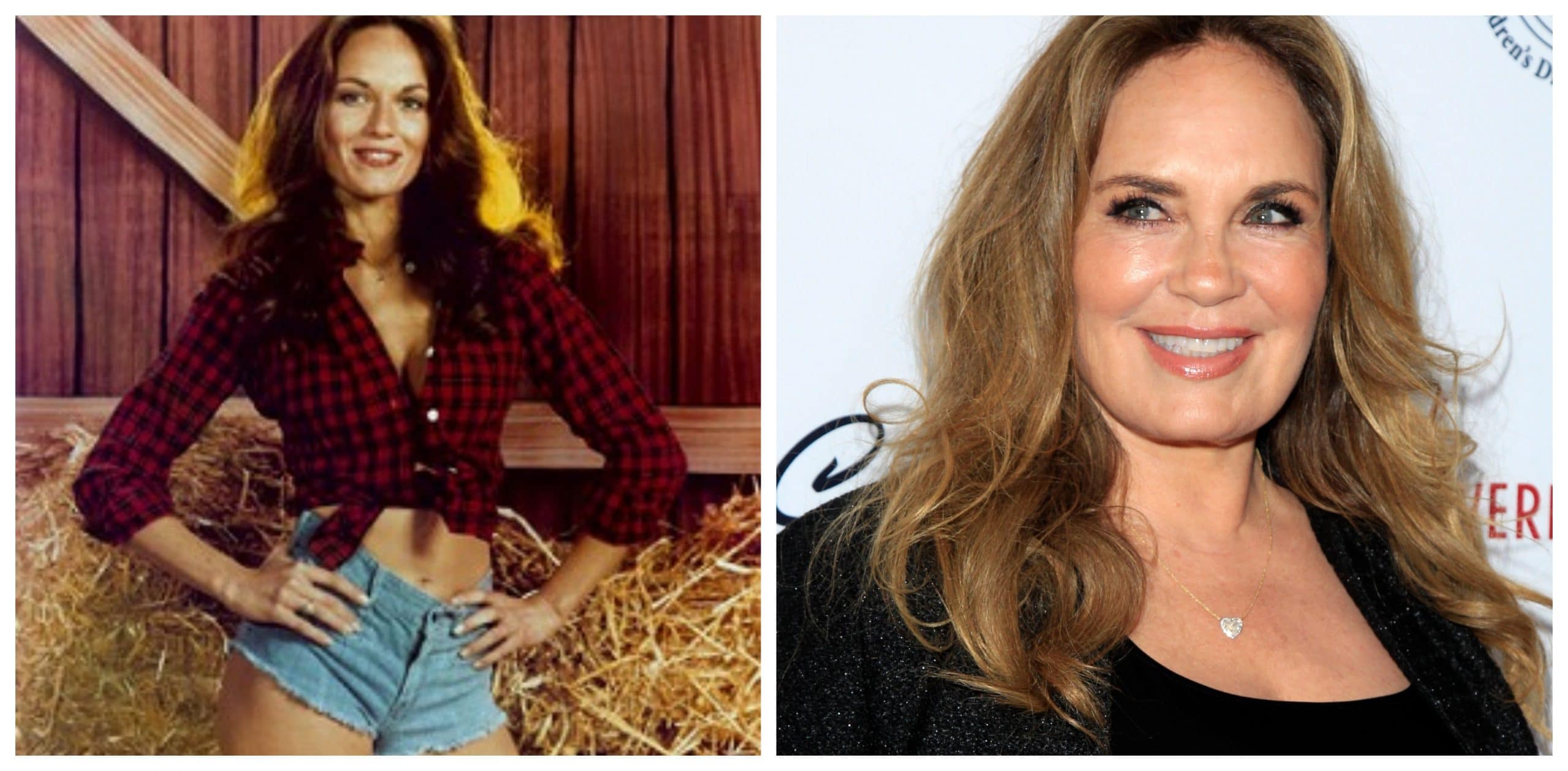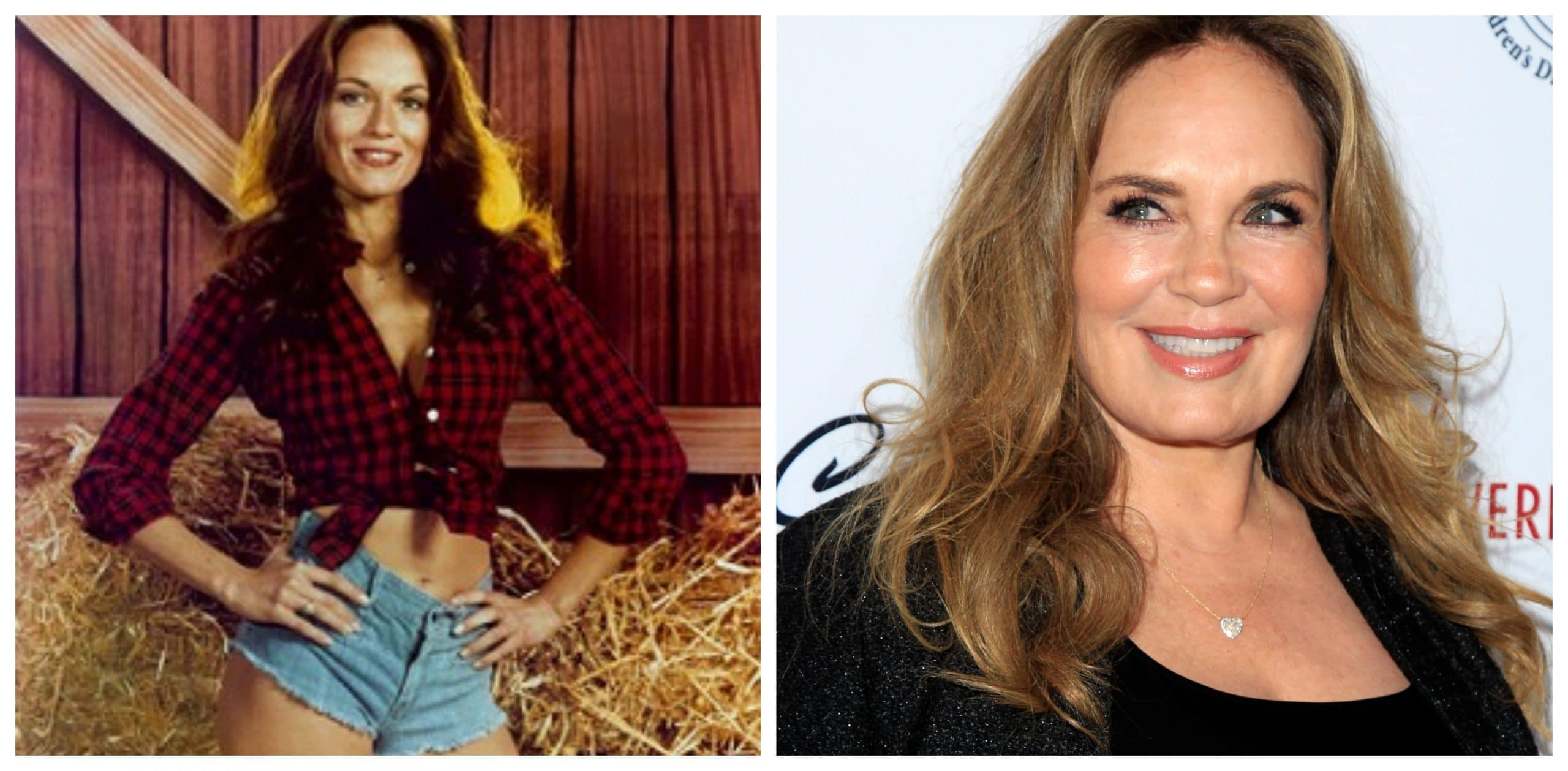 And last, but certainly not least on our list, who could ever forget the beautiful bombshell, Catherine Bach? In the mid-'70s Bach starred as Daisy Duke on the TV hit Dukes of Hazzard. The show's producers initially wanted her character to be a Dolly Parton look-alike, but as soon as Bach walked into her audition, with her silky brunette locks and legs that went on for miles, she was hired on the spot.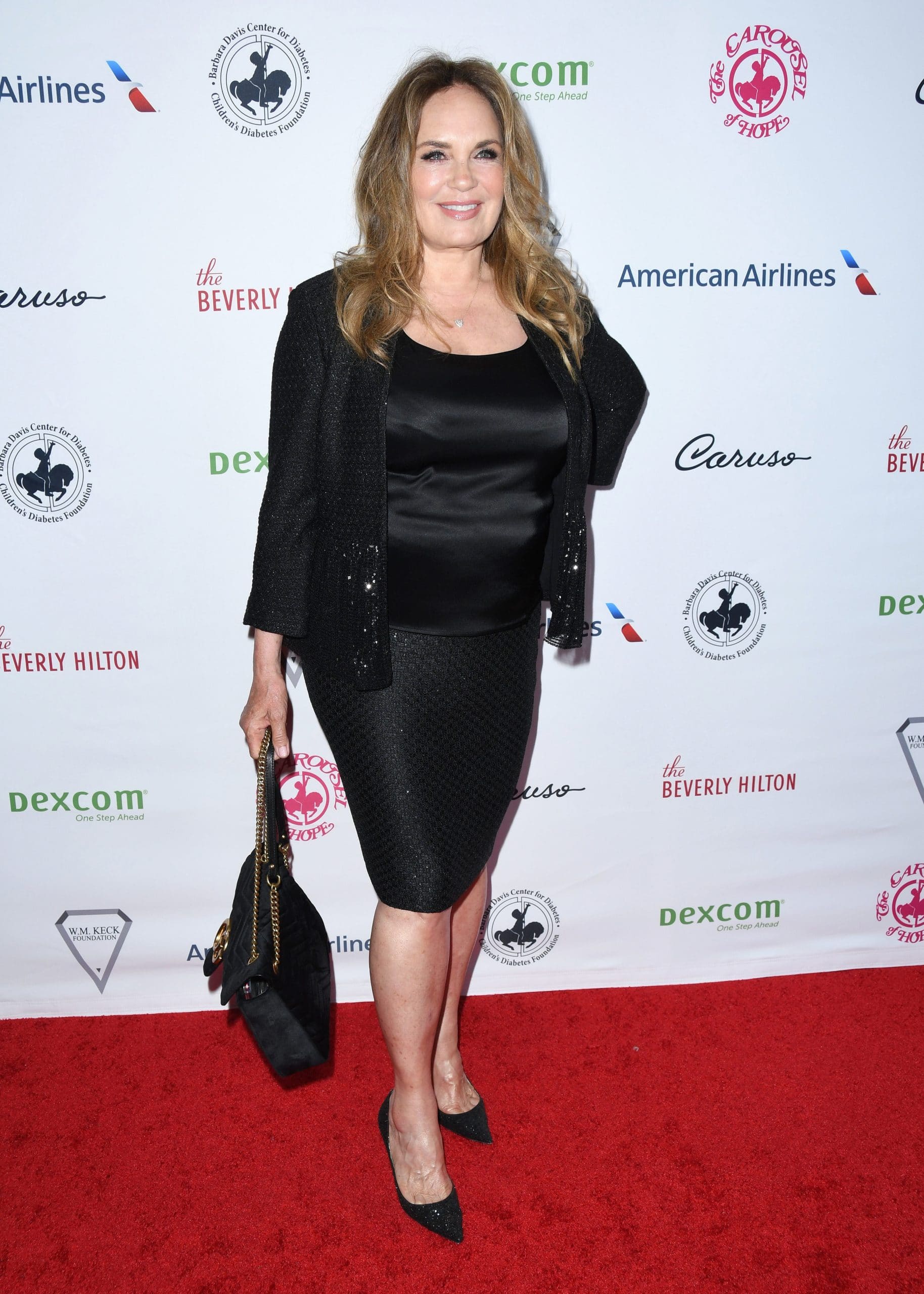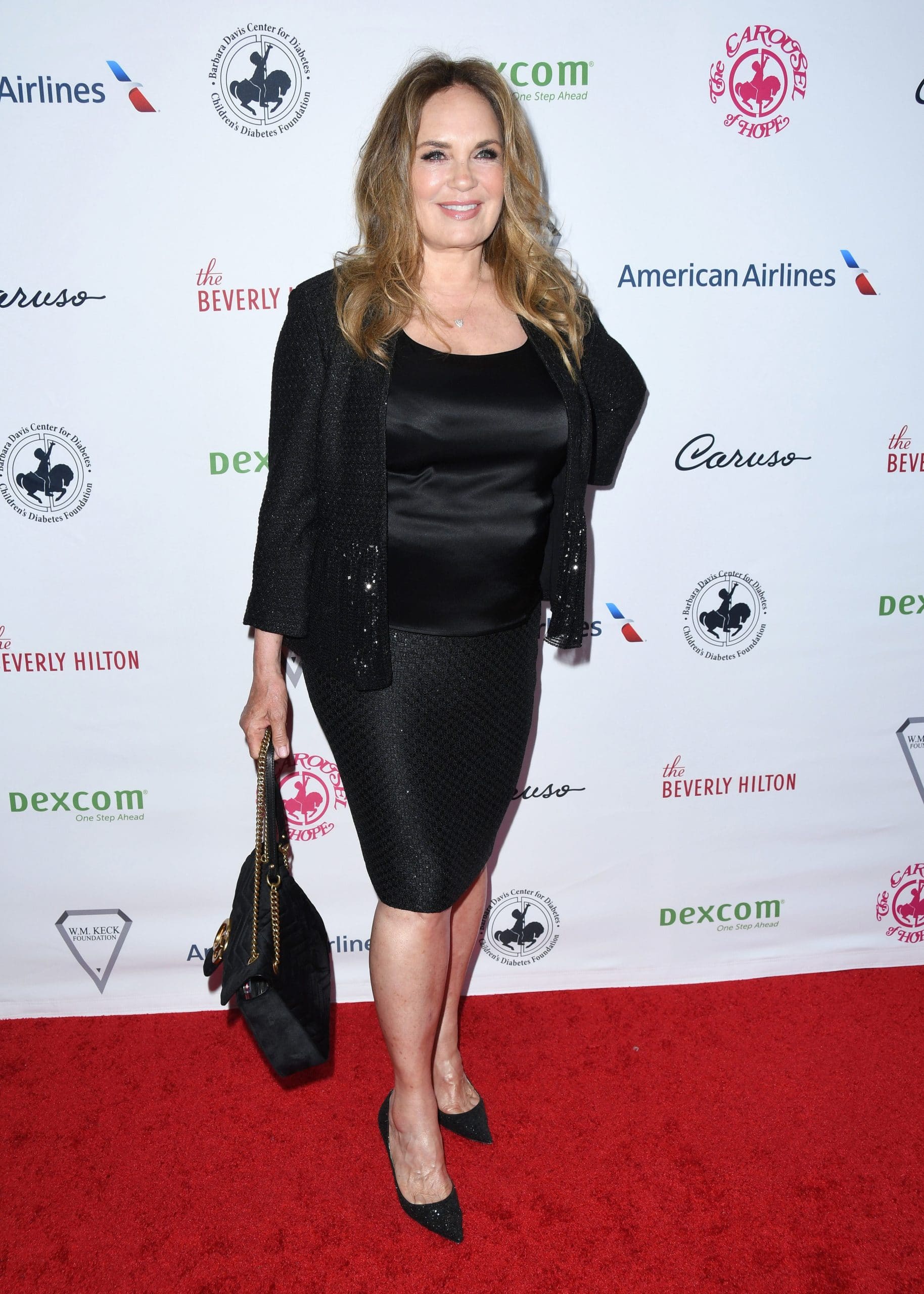 Bach's look for the show was so iconic that super short denim cut-offs are still referred to as "Daisy Dukes" to this day. And those legs that the "Dukes" showed off — they were insured throughout the run of the show for a mere $1,000,000. After Dukes of Hazzard ended, Bach, 68, continued to act in small roles in Hollywood, until she joined the cast of The Young and the Restless in 2012, where she recurred as Anita Lawson until 2019. 
Whew. What a list! Irresistibly beautiful and outrageously talented, these ladies had it all. Whether we watched them on the screen, listened to their music, or had their posters hanging on our walls, these stunners were some of the biggest stars and sexiest bombshells of the 1970s.