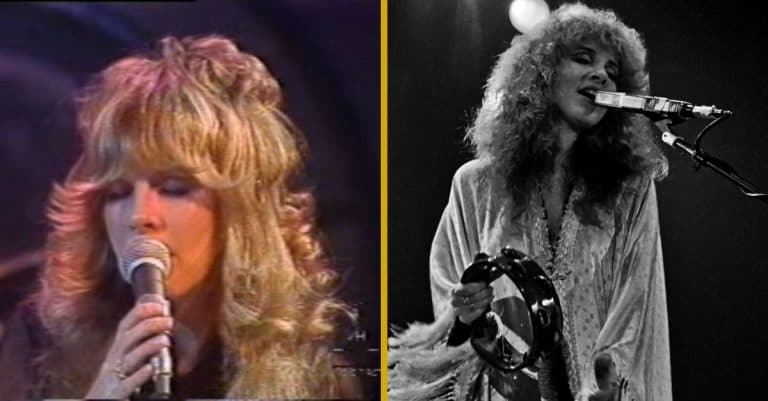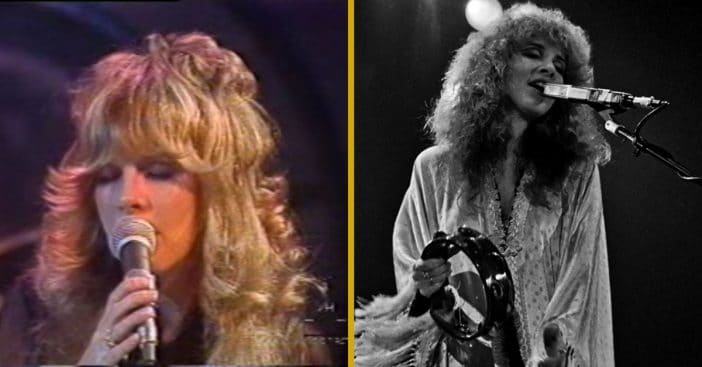 Some performances are simply artwork. Several elements come together to make watching a performance into an experience. When all elements receive special care and attention, and work so well together, that makes a performance something special. And viewers have one shining example no matter the year. That prime example is Fleetwood Mac performing the song "Rhiannon" in 1976. Music fans everywhere consistently hail this number as the band's most stunning performance ever and widely attribute it to Stevie Nicks.
And indeed, with Stevie Nicks at the helm, this performance captures everyone's attention in every way. In the debate between live vs. studio performances, "Rhiannon" in 1976 stands as an outlier. This sounded great even live, without any studio equipment. In fact, part of the appeal comes from how Nicks deliberately tries to set this apart from what plays on the radio. All the while, the setting allows the music to become the rightful center of attention, not band politics and management drama. Revisit the magical wonder of the moment Fleetwood Mac delivered their biggest event ever.
Appearance and quality blended together perfectly for "Rhiannon"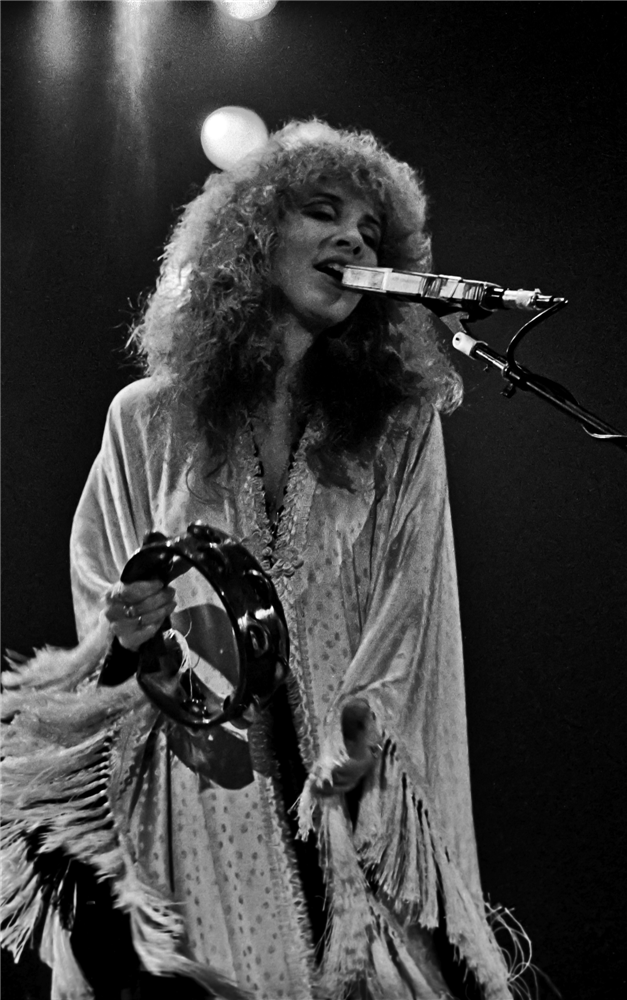 From the start, Stevie Nicks made sure this rendition of "Rhiannon" stood out. She introduced the song, as Rolling Stone writes, with "This is a song about an old Welsh witch." With one extra line, she made it different from any studio or radio version. Using magic himself, Nicks transformed this number from a song into a story. And it deserves such treatment and revere. For this night, the band would not be under the shadow of drama. Both before and after, Fleetwood Mac would face all sorts of hurdles, including breakups and disputes. But the band delivered a performance independent of all that happened and what was to come. No one felt the effects of lingering tension or mayhem that plagued the band (such as the 1973 U.S. tour collapse). Instead, there was just a mystical performance and Stevie Nicks singing of a witch.
RELATED: WATCH: Willie Nelson And His Sons Perform Beautiful Version Of "Set Me Down On A Cloud"
And when she does sing, her vocals are unlike anything heard over the soundwaves. Hearing it live is like a personal, unfiltered experience where the singer can just let go. Nicks did not take long to gain a reputation for adding an air of mysticism to her work, and this is no different. All the while, she's put herself together to look like she might have floated in on a breeze. That night in 1976, the stage at Burt Sugarman's The Midnight Special played host to Mick Fleetwood, Lindsey Buckingham, and John and Christine McVie at their absolute best. They understood the important platform they'd been granted and pulled out all the stops so their performance matched the prestige of the venue.
This success for Fleetwood Mac is remarkable for even happening at all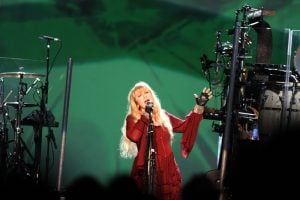 It's actually pretty remarkable that they did so well here, given the chronology of things. Stevie Nicks was not an eternal fixture in Fleetwood Mac. Both she and Lindsey Buckingham joined Fleetwood Mac a year before this magical experience of a show. Even so, the band as a whole managed to get air time during The Midnight Special, which is actually very dear to many people. The 90-minute program followed The Tonight Show Starring Johnny Carson. Throughout the seventies, this offered a platform to the best of the best among musical talents. To be featured on there was a great honor, and even through a television screen, Stevie Nicks sang in a way that connected right through the camera to viewers at home. Her entire bearing was powerful, intimate, and enough to make sure no one forgot this iconic performance of "Rhiannon" on this iconic show.
Audiences were in for a transformative night from The Midnight Special. That night saw the creation of Fleetwood Mac's most celebrated, referenced performances to date. To call Stevie Nicks' voice powerful is an understatement. Nicks became a master of growling and screaming with equal power. Both ended up heavily utilized at strategic moments throughout the song. Sounding good live is impressive enough. But sounding downright powerful, amazing, and even better live? That's a commendable feat that no one would soon forget. And yes, it came a mere five years before the band endured a split. For the most part, any hints of that are absent in the performance, as Nicks commands the stage. But others suggest that it's because of her commanding attitude that night that the split happened. Either way, whether they knew it or not, audiences had witnessed a major landmark in the band's history.