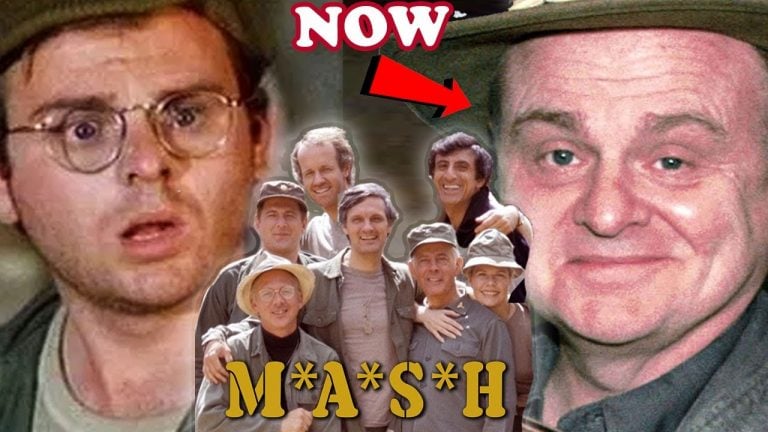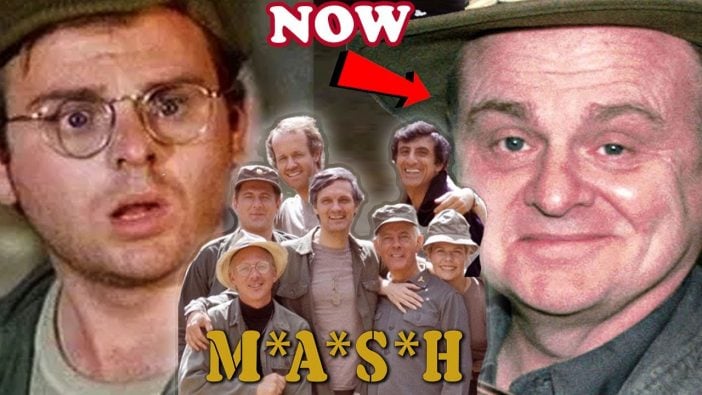 UPDATED 01/27/2021
Through early morning fog, I see, visions of the things to be. And those things today, are updates on everyone's favorite Captains and Majors and Corporals- Oh My. Welcome to basic training, Maggot! I'm so sorry that's rude of me. How about just "welcome." Today we're catching up with the M*A*S*H cast who brought to life a little hospital unit in Korea, and out of it created unity and laughter for a nation. 
Enjoy our M*A*S*H cast then & now video below! 🙂
M*A*S*H ran for a whopping 11 seasons. It quickly became the gold standard for television programming back in the '70s and into the '80s and spurred on 3 spin-off shows, Trapper MD, After M*A*S*H, and Walter. Much of the credit goes to the incredible cast of actors, who, led by Alan Alda, grabbed a nation's attention for over a decade. And when the journey finally ended, we all watched.  Let's revisit those very actors, and see what led them to M*A*S*H, and what some of the cast is up to today hanging up their dog tags for good. Let's dig into the good stuff…
1. Alan Alda – Dr. Benjamin Franklin "Hawkeye" Pierce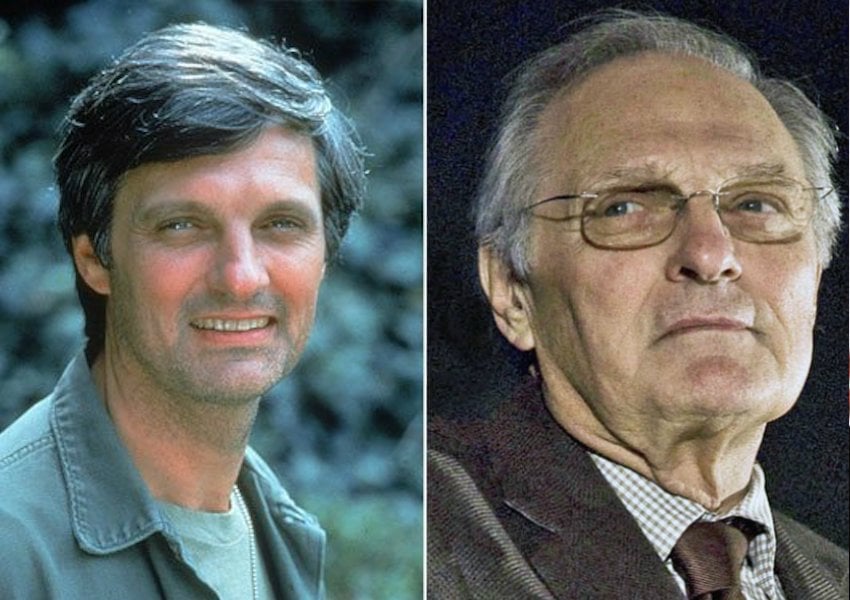 Alan Alda was kind of the spine of M*A*S*H, being the lead actor, but that was just part of the equation, as he often wrote and directed episodes for the acclaimed series. This includes the movie-length finale that shattered the record books with 121 million viewers. Alda actually directed 31 episodes of M*A*S*H, the first coming in season 2 with "Mail Call". Alda wrote and directed three movies after honing his craft on that Army Surgical Base in Korea. He completed Sweet Liberty in 1986 starring him and Michael Caine. 2 years later he completed A New Life starring himself, Hal Linden, and Ann-Margaret. Then, in 1990, we would direct his final picture, Betsy's Wedding co-starring alongside Joey Bishop and Madeline Kahn. That would be his final directorial effort, Alda preferring to concentrate fully on his specific role, rather than split his attention into fractions.
RELATED: Reminisce About Some Of The Best Television Series Finales Ever
Alda actually grew up in the wings of Burlesque theaters, as his father was a traveling artist.  At an early age, Alda was taking part in Burlesque sketches at his family's home, he learned how to fit into broad comedy, and perform with career performers. Never actually performing in theaters or clubs, Alda did learn the importance of Wit and Spontaneity. And the early education paid off, as he was cast in his first tv role at 22 years old on The Phil Silvers Show. Alda worked in a TV show or movie a year until the early '70s when producer Gene Reynolds began putting the pieces together that would become M*A*S*H.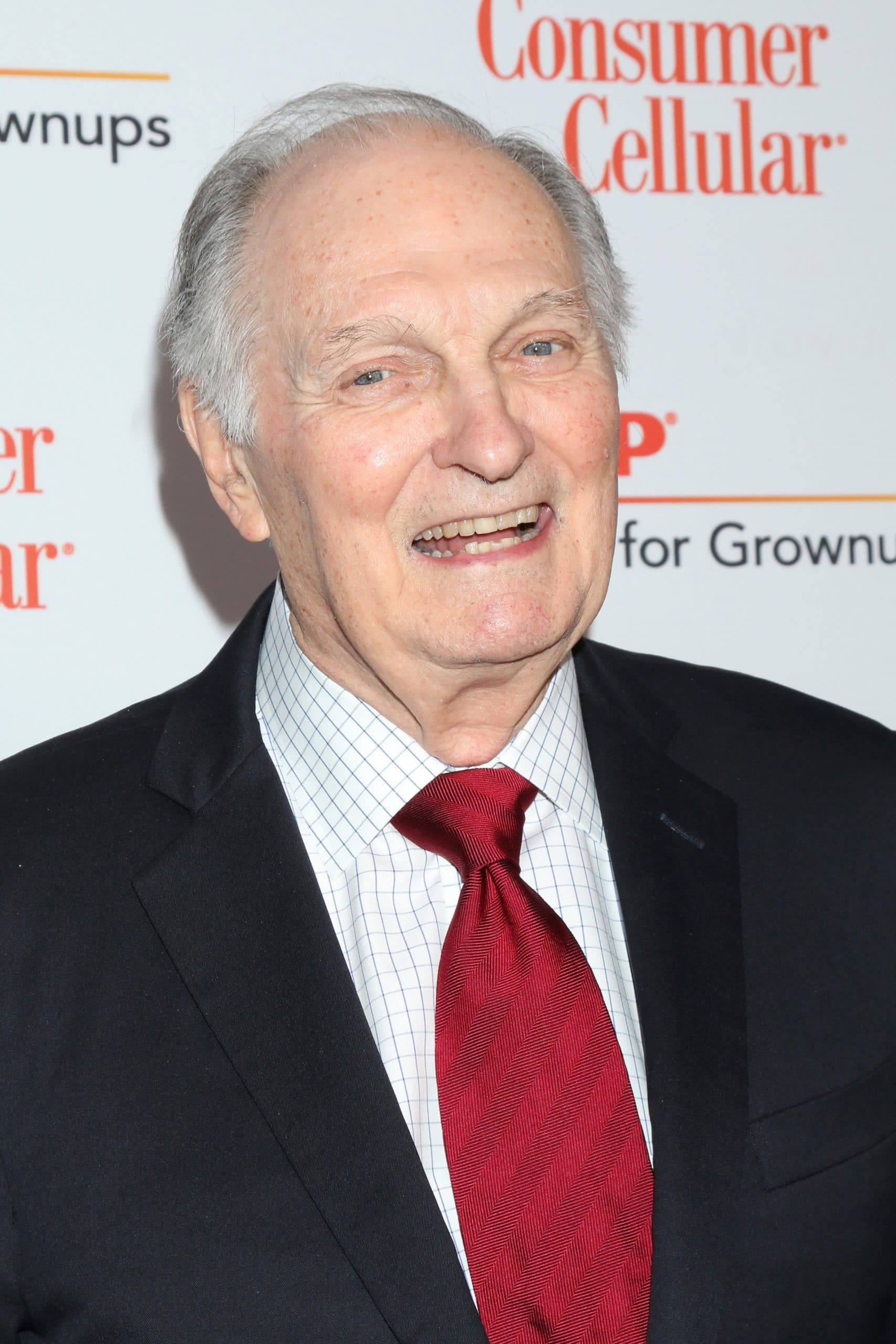 He would continue acting alongside Hollywood Elite for as long as he desired. From successful Woody Allen licks like Crimes and Misdemeanors to blockbusters like The Aviator, Alda's done it all. One of my personal favorites is his stint on The West Wing as Senator Arnold Vinick. Even more recently, Alda has been in several episodes of Ray Donovan but does not currently have any projects in the works. He is battling Parkinson's Disease but is doing his best to duke it out, saying, "You can hold back the progress if you do a lot of specific exercises, so I do a lot of crazy things,". You can also check out Alda's podcast, Clear + Vivid.
Alda proved to be a workhouse on M*A*S*H and continued that mindset for his entire career. Did you know, he was the only man who was in both the first episode and the finale? The only man ya see, which brings us to Loretta Swit aka Hot Lips.
2. Loretta Swit – Margaret "Hot Lips" Houlihan
Yep, the only other actor from M*A*S*H who was in both the first and the final chapter of this fantastic series was Loretta Swit (one of our 50 Fabulous Stars of the 1970s).  she was so dynamic that showrunners tweaked the character to fit her wishes. Swit naturally wanted Margaret 'Hot Lips' Houlihan's character to grow during the course of the show, away from a promiscuous, shrill one, to a tough independent role model type. And by the end of the show, they even stopped calling her Hot Lips. 
Swit actually tried to quit the show during the tenth season, because she was up for Detective Cagney in, ya guessed it, Starsky & Hutch. So sorry, Cagney & Lacey. Unfortunately, contracts and studios rarely give up control, and CBS didn't shock us all here and refused to allow the show swap. Loretta did wind up playing Cagney in the TV movie pilot which received great reviews and ratings.  Unfortunately, the studios held firm. So, Sharon Gless took her place and starred on the show for 6 years.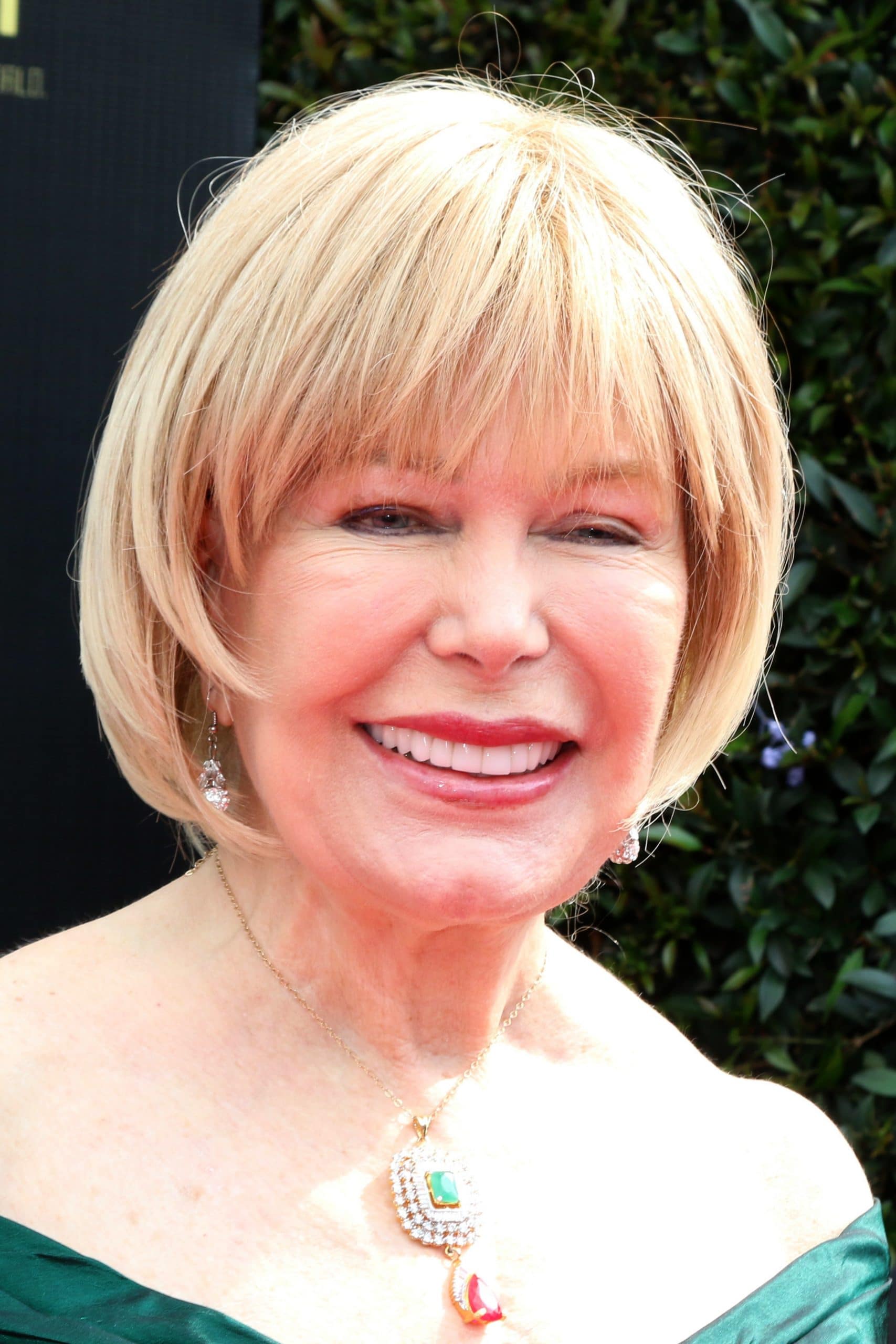 Loretta doesn't need much sympathy, as she did continue to work in TV movies and guest spots on shows through the '80s and much of the '90s, though she never did strike gold again.  She seemed to have stopped acting in 1998 with a final role in Beach Movie, but two decades later in 2019, she dusted off her scripts and played Mrs. Kincaid in Play the Flute. Yes, it's an almost entirely unknown Christian-music based movie, but we're sure glad to see Loretta is still being a great role model.
3. Jamie Farr – Sergeant Maxwell Q. Klinger
It's interesting to note that Jamie Farr and Alan Alda were the only two main cast members to have actually served in the U.S. Army in South Korea. Both of them did their tours of duty after the 1953 cease-fire. Farr was drafted and began his part completing training films for the army before going overseas to Japan and being part of the Armed Forces Radio. But things changed dramatically, when a good friend back home, a little-name of Red Skelton. Ya see, Red's 12-year-old son had just died of Leukemia, Red needed to get away and also wanted to fulfill a deeper mission. He decided to request Farr's support from the state department, in his own efforts to entertain the troops. Red plucked Jamie from being a private and raised him up. They began performing and touring throughout South Korea.
Even after the war, Red continued to lift up Jamie Farr. After Farr's father passed away, he was in limbo. Worries about home were pushing him to abandon his current path of comedy and entertainment. Luckily, Red didn't see that as a possibility, claiming Farr was, quote, "A doctor of comedy" and personally employed him in a way that supported his family back home. Who knew that we had Red Skelton to thank, in part for the magic of the M*A*S*H ensemble?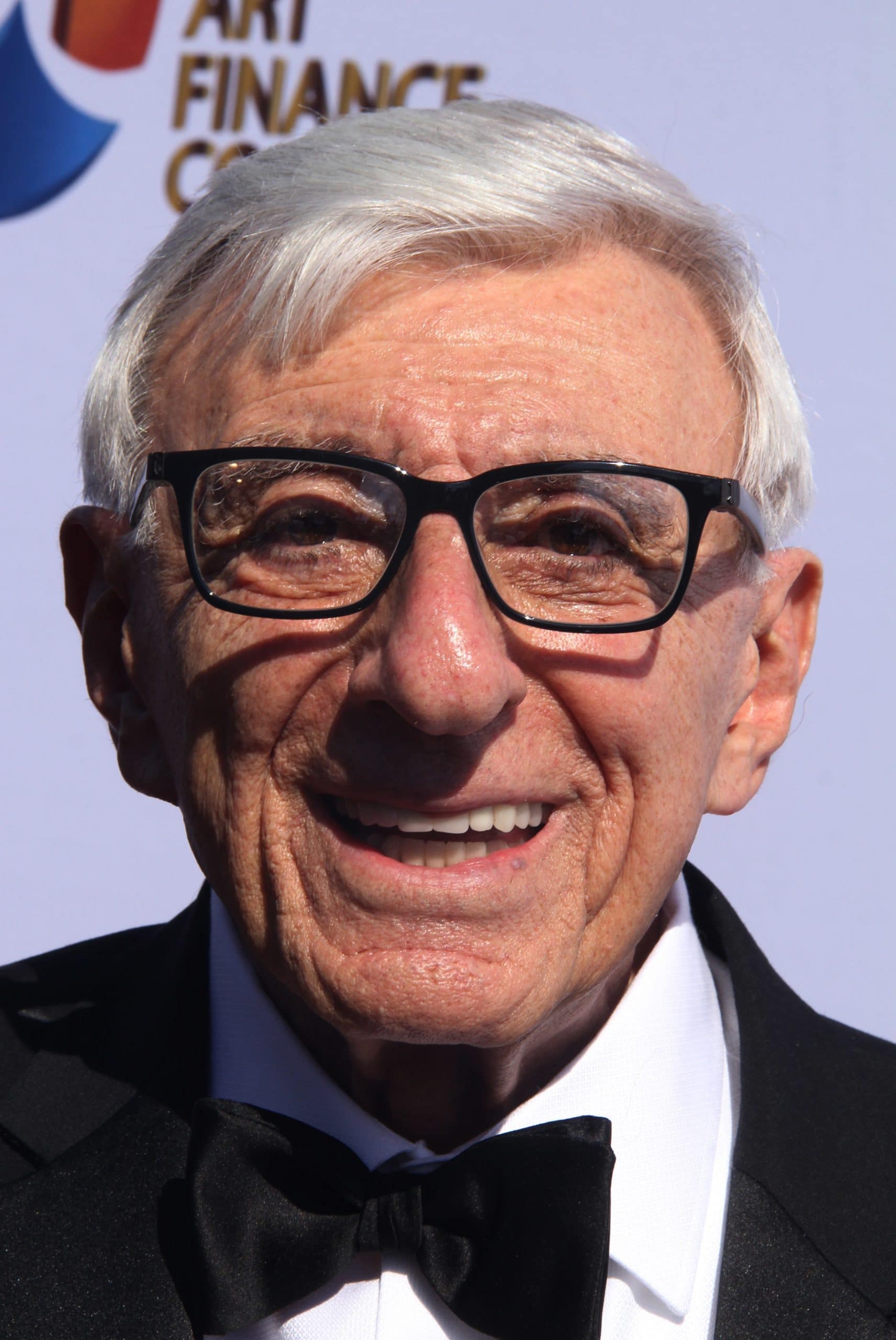 The gender-bending Klinger could have been played by no other man in my opinion. Jamie Farr was undeniably Klinger. And it proves audiences thought that way as well because Farr was originally only supposed to be in one episode, but popularity onset and with audiences made him stick around. I can't imagine those other 215 episodes without Jamie. Similar to Swit, Farr decided to tweak his character as the years ticked by, choosing to phase out the gender-bending aspect of Klinger out of respect to his family. He was worried his young children at the time would be teased at school. After Klinger took on the role of company clerk from Radar, he had pretty much put a stop to the routine altogether. 
After MASH ended Jamie Farr quickly jumped onto the big screen, with a role in star-studded Cannonball Run II as 'The Sheik'. He also was one of the main three characters who wished the show would continue and carried on their military duties to AfterMASH, the spinoff that followed Klinger, Colonel Potter, and Father Mulcahy to a veteran's hospital. Most recently in 2018, you could see Jamie along with a whole slew of other stars from the past in The Cool Kids, a retirement center comedy starring David Alan Grier and Vicki Lawrence. Now, it's time to move on to Father Mulcahy, because like Jamie Farr, we are hungry for more.
4. William Christopher – Father Francis Mulcahy
William was booking constant television work before any of the stars we've mentioned before. He was in both Hogan's Heroes as several characters but really landed a regular spot on Gomer Pyle as Lester Hummel.  When auditioning for his M*A*S*H role, Christopher essentially ignored the prepared script instead, ad-libbed a rambling speech in his iconic priestly tone. They liked his performance and demeanor well enough to offer him the role, on one condition. That he would try to stick to the script.
During his time on M*A*S*H, he was often unable to appear in episodes due to his responsibilities as a father raising an autistic son. At one point producers were preparing to cancel his contract. Until, Alan Alda, once again the glue to the show, stepped in and advocated that Christopher continue because his family needed the income. He, like Klinger, starred in AfterMASH, then voiced Angel Smurf for The Smurfs 1984 series. Christopher definitely suffered from type-cast stigma, as he played a priest in 1994, a chaplain in 1998, and finally his last work before his death, Father Tobias in 11 episodes of Days of Our Lives, in 2012. William passed away in 2016 from carcinoma. 
5. Harry Morgan – Colonel Sherman T.  Potter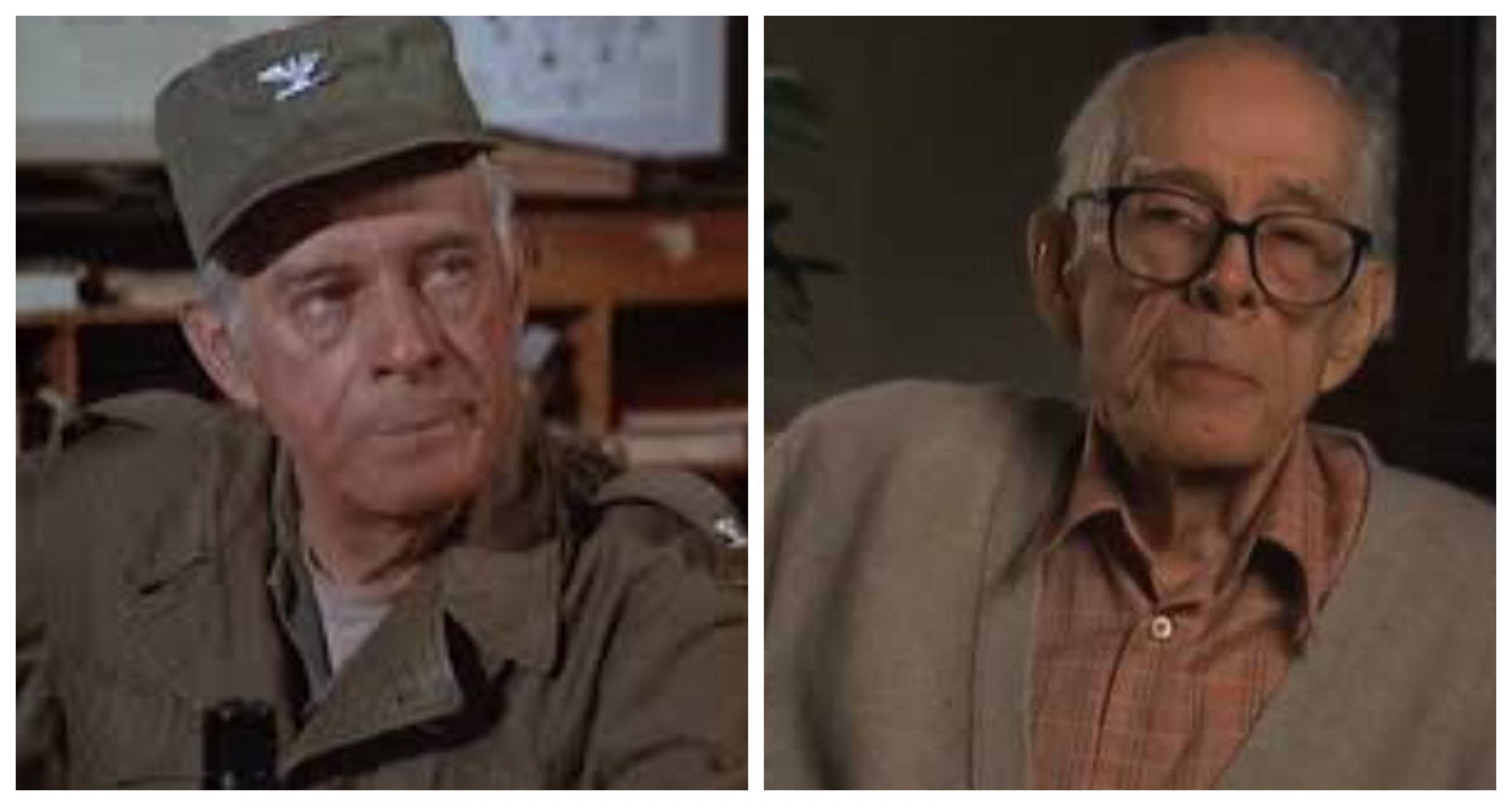 Before M*A*S*H, Harry Morgan was already a prolific actor who had primarily been known for his work in dramatic roles. When Morgan was originally cast in his guest part in the season 3 opening episode, cast members were unsure about his role in such a heavily comedic show. Almost immediately into filming, the cast was won over by Morgan's comedic acting chops. And it's no secret why. His guest-appearance as Major Steele was so successful, that when McLean Stevenson left the show, producers decided to bring back Harry Morgan to fulfill the surrogate parent role, where he would remain in the cast until the show's conclusion.
In 1983, when M*A*S*H was in its final season, a survey was done on the popularity of all TV stars. Alan Alda, Jamie Farr, and Harry Morgan were three of the top 10 most popular TV actors at the time. Alda #1, Morgan #2, and Jamie #10. In an interview, Morgan said he had wanted to play Colonel Potter forever. And boy, did we agree. After the farewell, Morgan joined Farr and Christopher in AfterMASH, then co-starred with Hal Linden who was fresh off the success of Barney Miller, as they looked for some magic in their show, Blacke's Magic. Yes, a magician and his con-man father solving mysteries, unfortunately, did not gain steam and was a bust.
Harry was terrific in Dragnet, the 1987 Tom Hanks & Dan Aykroyd detective film, and in 1997 he completed his final recurring role on a TV series as Professor Suter on 3rd Rock from the Sun. Morgan died peacefully in his sleep at an impressive 96 years old in 2011. 
Read onto the NEXT page to see where the rest of the M*A*S*H cast is now!