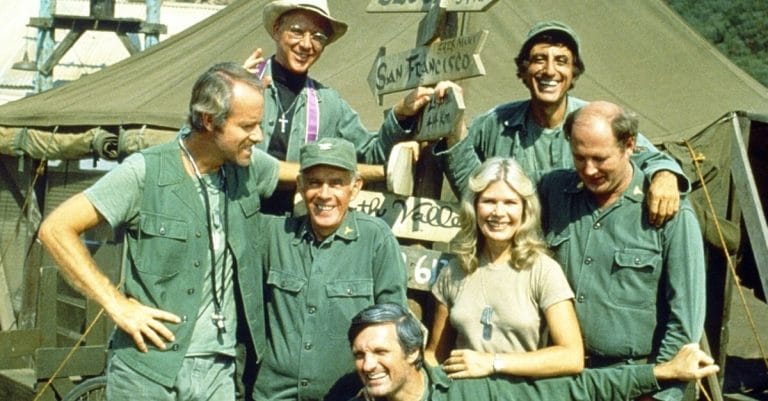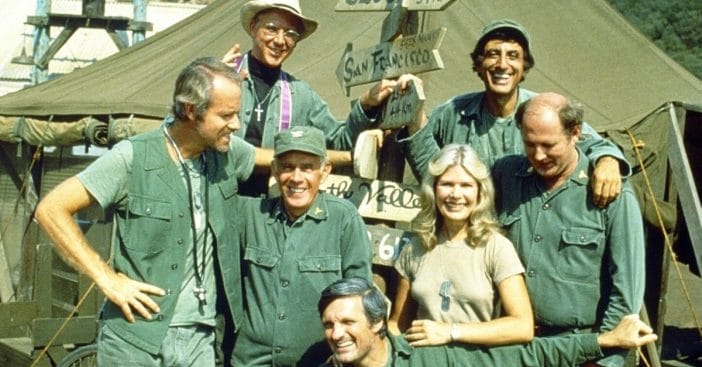 UPDATED: 3/1/2022
Can you believe that it has been almost four decades since the iconic M*A*S*H finale aired on television? The series finale aired on Feb. 28, 1983, on CBS. A record-breaking number of people tuned in to watch it live and many shed a tear. Over 106 million people watched the 4077th say goodbye to Korea.
The episode remains the most-watched scripted television episode of all time. In 38 years, no other scripted show has surpassed it. Alan Alda (Hawkeye) talked about the special finale. He not only starred in it but co-wrote and directed the episode.
When the 'M*A*S*H' finale aired, it became and remains the most-watched episode ever
Alan shared, "I wanted to send everybody home having been wounded in some way by the war. [The finale] emphasized the seriousness of what Hawkeye had been through." Even though the show creators knew they had a great episode, they had no idea how big of an audience it would have.
RELATED: 'M*A*S*H' Cast Then And Now 2021
Executive producer Burt Metcalfe said, "In New York, the only people making money that night was pizza delivery. According to the utility commission, when the show ended, there was an enormous drop in the water pressure because people were flushing their toilets at the same time. The sheer weight of it totally surprised us." Basically, half of the United States watched the episode as it aired for the first time!
The 'M*A*S*H' finale aired with some special changes
The actors had some breathing room when filming the finale. "Goodbye, Farewell and Amen" was filmed earlier in the production schedule than some episodes before it, most notably "As Time Goes By." So, while audiences said goodbye to their favorite medical personnel for two and a half hours on February 28, 1983, the M*A*S*H cast had a poignant final time together on January 14, 1983, when production wrapped up at exactly 6:05 pm. That episode aired on February 21, 1983.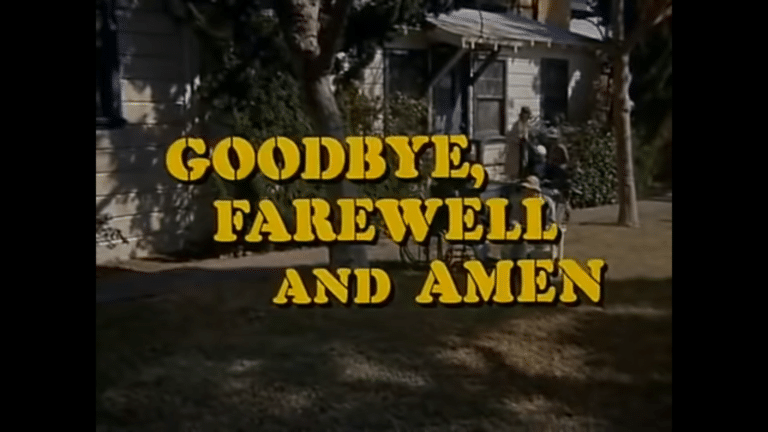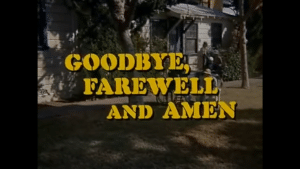 The finale featured plenty of emotional beats of its own when it aired too, though, as everyone knew this was a big goodbye for over a hundred million people. So, the cast and crew had to pull out all the stops and make sure this was special and the farewell everyone deserved. To do this, the episode drew from more writers than any before, recruiting Alda and Metcalfe along with John Rappaport, Dan Wilcox, Thad Mumford, Elias Davis, David Pollock, and Karen Hall. Also unlike any other episode before it, "Goodbye, Farewell and Amen" got its own on-screen title to physically show the audience the message they wanted viewers to come away with: a departure and a word of thanks.
What drew people into this unique show? Not many programs can claim to successfully blend humor with the bleak realities of war, but M*A*S*H is not every other program. It both used the characters as vehicles to show audiences what others endure and give those characters breathing room, a reprieve, which is what actual people would need against such a grim backdrop in reality. This approach left the cast members themselves forever changed as well, and Loretta Swit remains an outspoken champion of veterans' causes. "What is the veteran?" she has said. "A veteran is a person who, whether in active duty, retired or discharged, had in some moment in his or her life written a blank check payable to the United States of America for the sum of up and including his or her life. They're heroes. They're extraordinary people." M*A*S*H may have ended but its influence continues on TV and around the world.
Not only did people watch the episode but they loved it. Great reviews soon began rolling in after the episode aired. To this day, many call it the greatest finale episode of all time. Do you remember watching it with your family?