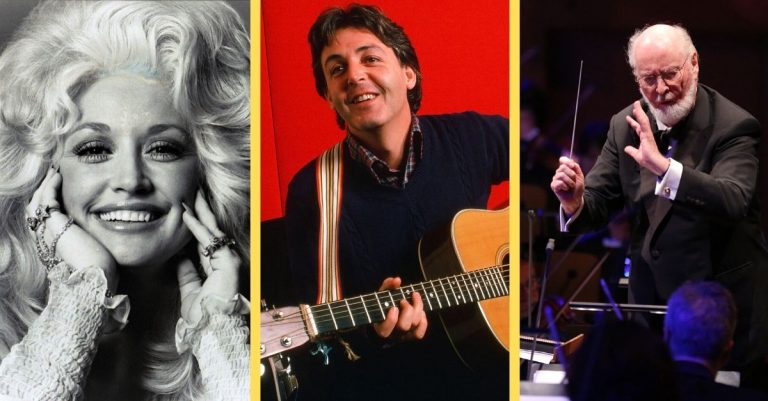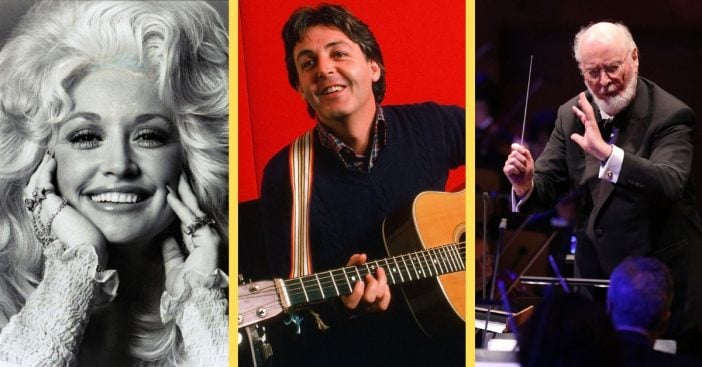 Dolly Parton, Paul McCartney, and John Williams are among the musical talents who received Grammy nominations for 25 years or more

The Grammy nominations announcement in November included composer John Williams, whose scores can be heard in countless classic movies

This is the 39th year John Williams has received at least one Grammy nomination during his long career
While some artists accumulate a handful of recognitions in a short time and fizzle out after, these musical masters received consistent nominations year after year. Last month, the list of Grammy Award nominees included composer John Williams. This marks the 39th year he has received at least one nomination for his musical talent. It also highlights the enduring talent of some artists over the years.
Billboard shared a list of over such artists who have been nominated over the years. There's no denying music holds a very unique power over us. We can forget characters in a movie or feel disconnected to a book's writing style. But music presents itself as an invisible force we can feel in our very soul. Certain notes can compel a person to dance or send tears running down reddened cheeks. And while we enjoy the power music has over us, several talented individuals wow us again and again with their understanding of how to captivate listeners time and again. The Grammy nominations recognize such exceptional displays of talent, and some artists just keep making that prestigious list. Let's explore some of our favorites from that list below.
John Williams celebrates 39 years of Grammy nominations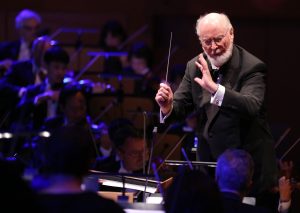 If you've ever found yourself humming a catchy tune from a classic movie, John Williams probably composed or conducted the score for it. His big winning streak began in 1961, and in all years since he's fueled the most emotional moments of our favorite movies. His musical contributions to the Star Wars franchise endure with Disney's many spinoffs. Meanwhile, who can't hear the Jurassic Park theme and feel a sense of mounting excitement and anticipation? Additionally, fans can feel nostalgic for his work when seeing the latest E.T.-themed commercials airing on TV.
RELATED: E.T. And Elliott Reunite For New TV Commercial And It's Incredibly Nostalgic
With Christmas at our doorstep, you've likely also heard his music with increased frequency when channels air Home Alone. Even sporting events are not untouched by Williams. He composed the Olympic Fanfare and Theme for several games previously. This year, he is nominated for best instrumental composition for "Star Wars: Galaxy's Edge Symphonic Suite" and best arrangement, instrumental or a cappella with "Hedwig's Theme."
Dolly Parton has kept herself and others busy over the years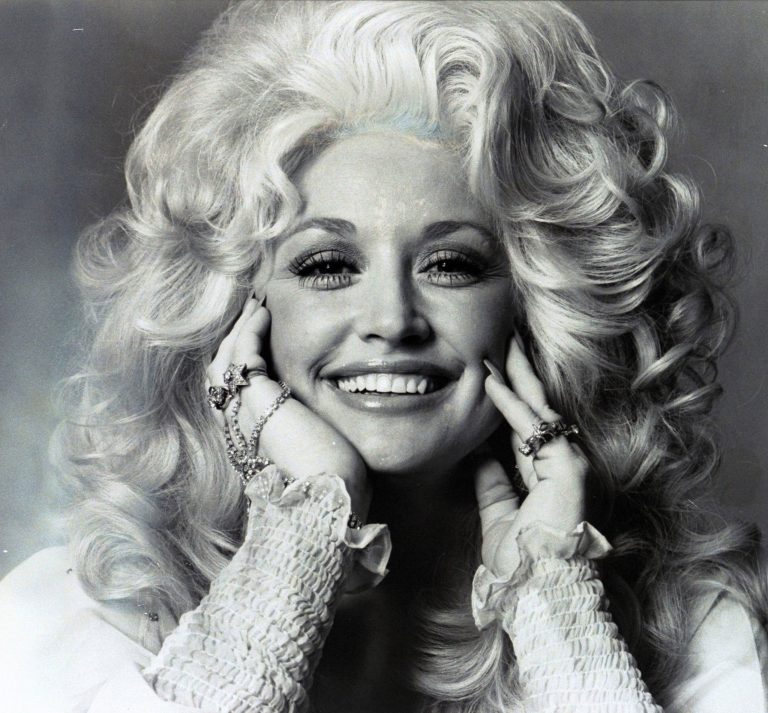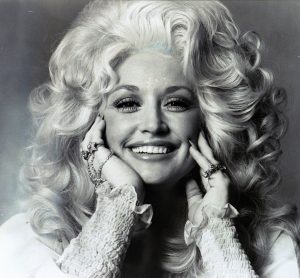 For 32 years now, country singer Dolly Parton has received Grammy nominations recognizing her exceptional talent. It's a wonder anyone can keep up with the "Jolene" singer, but somehow they do. It helps that she makes all her hard work fun to listen to and participate in. She recently issued a #Jolene Challenge for singers from all backgrounds.
In 1969, Parton received her first Grammy nomination from a duet with Porter Wagoner. This year, she is nominated for best contemporary Christian music performance/song for "God Only Knows." This actually is a collaboration between Parton and For King & Country. Additionally, she is nominated for best song written for visual media for "Girl in the Movies." The song features in Dumplin'.
Paul McCartney always makes the list of musical achievements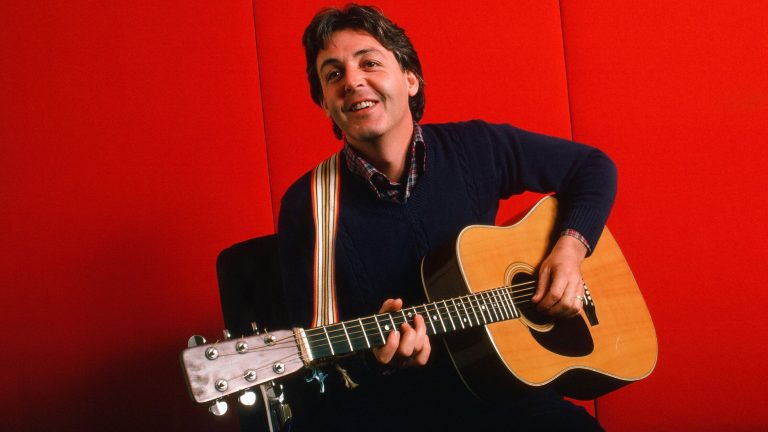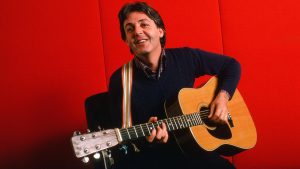 Listing McCartney as an accomplished musician is expected, to say the least. But his achievements happen to really fit the theme of this particular list. By 1990, he received a lifetime achievement award.
In the years before and after that, 1964-2015, he received several other Grammy nominations. In those 31 years, he accumulated around 78 nominations. He closely trails Quincy Jones, listed below, with his stunning resume.
Aretha Franklin didn't let anyone forget her contributions to music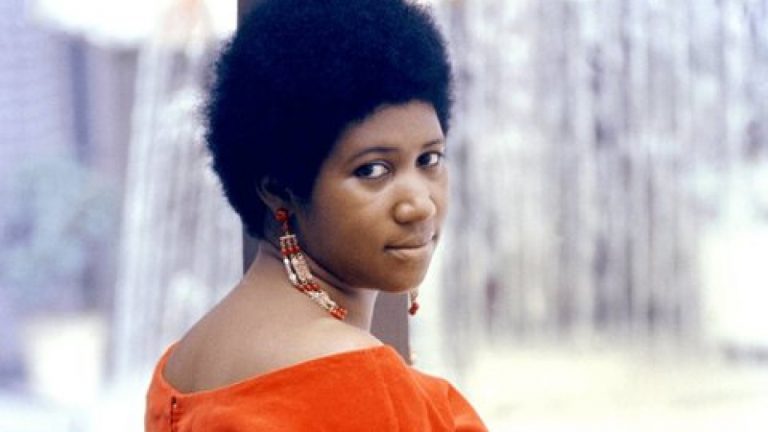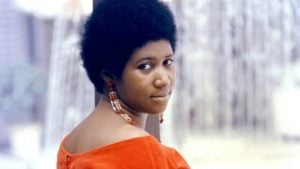 And we still can't forget what the Queen of Soul did for music, to this day. Her achievements became so great, in 1994 she was awarded a lifetime achievement award. Before that, she enjoyed 29 years of Grammy nominations spanning between 1967 and 2010.
Franklin's persistence and success transcended music. The late artist was known not just as a singer, songwriter, and pianist. She also got heavily involved in civil rights activism, using her platform and determination to demand change for the better. Last summer she passed away at the age of 76, leaving behind an impactful legacy we still appreciate today.
Quincy Jones made the most of 29 years of Grammy nominations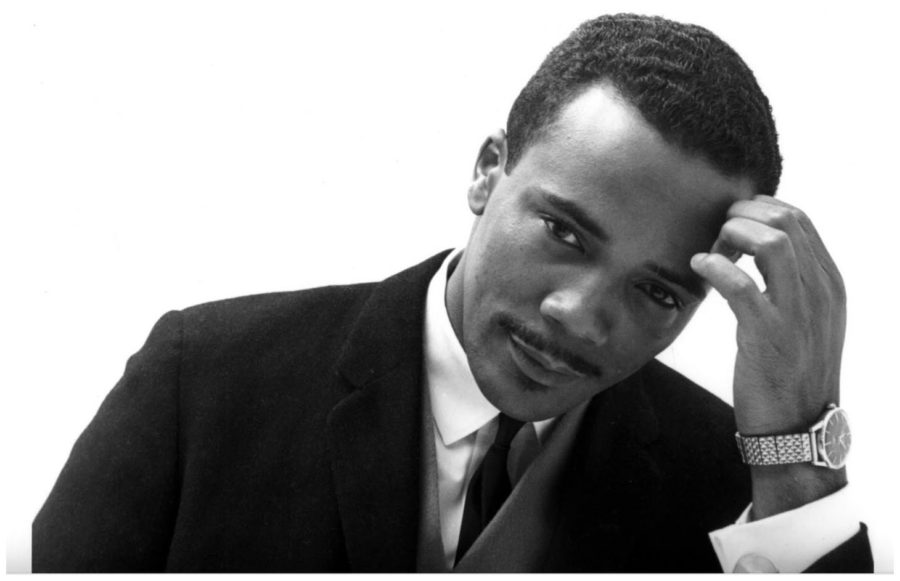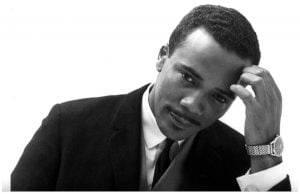 Not only do some artists enjoy many decades of Grammy nominations, but they also can be nominated multiple times in one go. That's how Quincy Jones set the record for Grammy nominations in just a little under thirty years. In that time, he received 80 nominations, more than any other artist in history.
Of those 80 nominations, Jones won 28 Grammy awards…still more than any currently living person (George Solti, who passed away at the age of 84, beats his record with 31 wins). Jones's accomplishments don't end there, however. We see with actors that even with exceptional talent, they can hit a dry spell. Sometimes they make the job look too easy! Similar trends exist with musical artists, where actually winning multiple times is much rarer than being nominated. But Jones broke that trend by being the only artist to win more than one Grammy within six decades.
Willie Nelson still makes headlines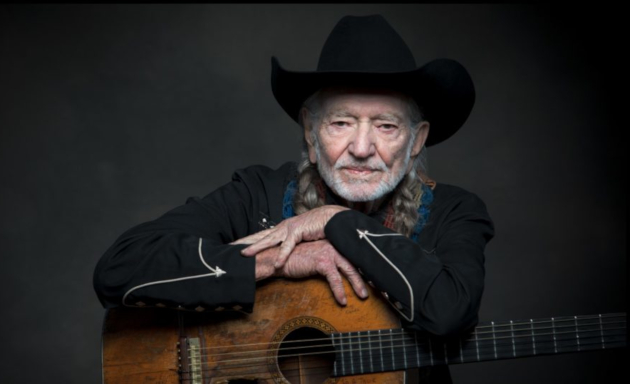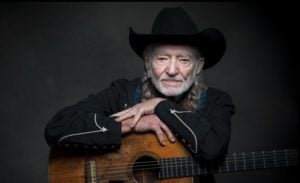 Nelson's career might not have been as successful as it was – and is – if things went differently. A singer's voice is their greatest asset. Some singers go through vocal training and keep up careful habits to preserve their voices. When Willie Nelson experienced breathing issues, he quit smoking. We're glad he did, because we want to keep enjoying his work for years to come!
Nelson has shown a lot of consideration in his music as well as in important causes. He rescued over seventy horses, giving them a home right on his ranch so they could live long, happy lives. In terms of his career, he joins the ranks of those with 29 years of Grammy nominations to his name. This year, his nomination recognizes his song, "Ride Me Back Home."
Bob Dylan enjoyed a quarter of a century of recognition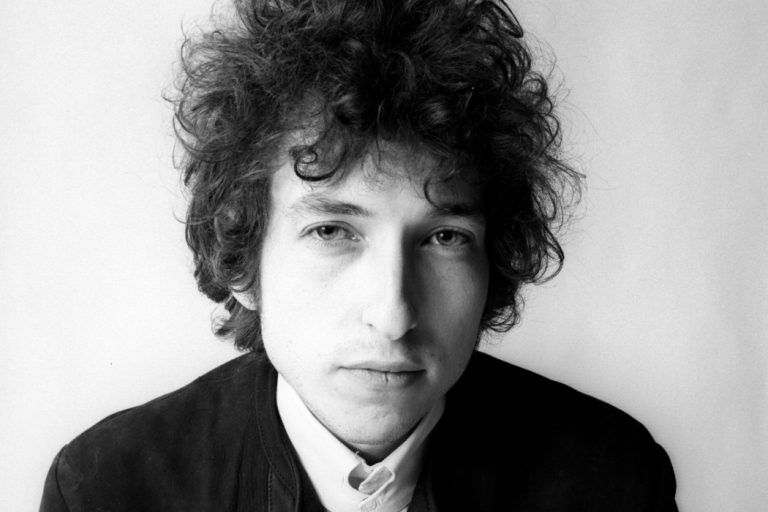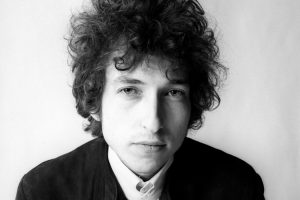 Singer/songwriter Bob Dylan has received Grammy nominations over the span of 25 years. That's a far cry from the short bursts of recognition some artists endure. He certainly has the career to justify this accomplishment, though. These nominations even occurred in recent years. From 1962 to 2017, Dylan's name appeared for a Grammy nomination.
Like Paul McCartney and Aretha Franklin, Bob Dylan also received a lifetime achievement award. The seventy-eight-year-old won his in 1991.
Stevie Wonder set the bar high with his first of many Grammy nominations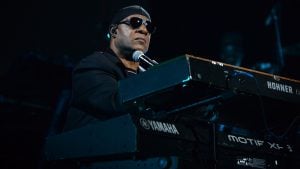 Not only did Stevie Wonder enjoy twenty-five years worth of Grammy nominations, but he also started early. The Motown icon was only 16 when he received not one but two nominations, both for "Uptight (Everything's Alright)."
This early start means Stevie Wonder sets a few records. Over the years of his nominations (1966-2009), he made history. He is the only artist to win album of the year with three consecutive studio albums. Additionally, t 69, he is the youngest of the artists to be nominated over 25 years. Though technically a senior, compared to the others, Wonder is a spring chicken. He really made good use of his time. Ultimately, there are countless musicians out there who really understand their craft. Thankfully, there are many ways of showing our appreciation for them and just how exceptional they are. Listen to Dolly Parton's latest hit, "God Only Knows," below!
RELATED: Stevie Nicks, Def Leppard & Other Artists Inducted Into Rock And Roll Hall Of Fame