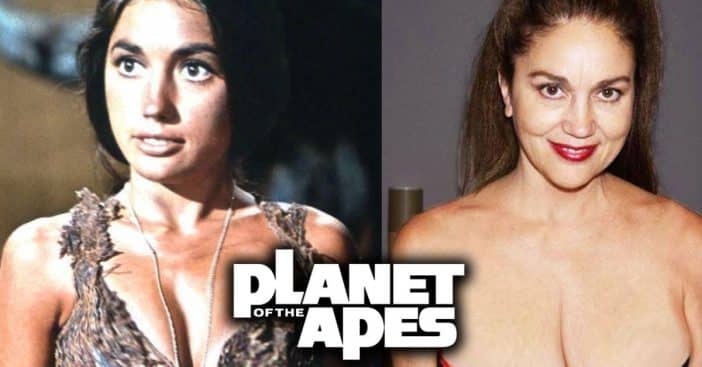 Planet of the Apes hit theaters in 1968 and showed us all that you could make a tantalizing sci-fi thriller, not overburdened with CGI and explosions, but with quality costumes, makeup, and one heck of a story. At this point, they've returned to this philosophical epic time and time again, but this original is visually impactful and leaves us with possibly the greatest cliffhanger of all time. The original Planet of the Apes also boasts a uniquely talented cast no sequel can quite match.
The film follows astronauts who crash-land in a very mysterious place where apes are the higher intelligence, and what we might call "humans" are now hunted and treated like any other wild animal. What follows is certainly one of the better science fiction movies ever crafted. We're going to hunt down what the cast has been up to
Charlton Heston (George Taylor)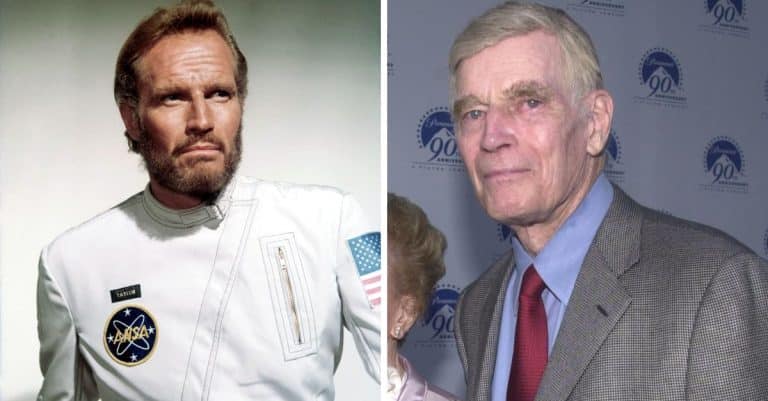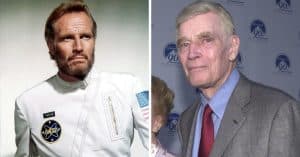 George Taylor is the astronaut commanding an experimental space exploration project. The mission's success has room for improvement, as his team crash lands on the strange Planet of the Apes. His snapback at his captors while hanging in a net is one of the more famous snippets. Charles Heston does a great job leading the film with his grizzled charisma and star power.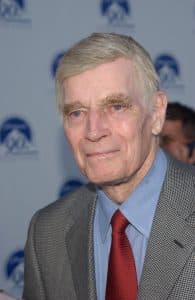 Heston first began acting in 1941, with his breakthrough coming in 1952 when he starred in The Greatest Show on Earth, cast by Cecil B. DeMille himself. Four years later he reunited with Cecil playing Moses in the religious epic The Ten Commandments. Anyone else watches that one at least once a year?
Heston rounded out the '50s with another epic, William Wyler's Ben-Hur. The '60s were just as fruitful, highlighted by The Agony and the Ecstasy in 1965 and of course Planet of the Apes. The '70s were good too; some favorites are 1973's Soylent Green, which makes you ask… what is the secret of Soylent Green? The answer won't make anyone happy.
In 1976 he and Henry Fonda played out some history in Midway. Fans also got to see Heston as a regular on TV. From 1985 to '87 he starred in The Colbys, which serves as a spinoff to Dynasty. Then, Heston and his son produced and starred in a number of TV movies. His son wrote and directed 1990's Treasure Island, starring dad and a young Christian Bale.
Heston married his wife Lydia all the way back in 1944, whom he shared his life with for the remainder of his years. Sadly he dealt with a number of health issues later in his life. He first was diagnosed with prostate cancer in 1998, and after going through radiation, he went into remission. However, in 2002, he disclosed his diagnosis of Alzheimer's, and the influential and prolific actor died in April of 2008 at the age of 84.
Maurice Evans (Dr. Zaius)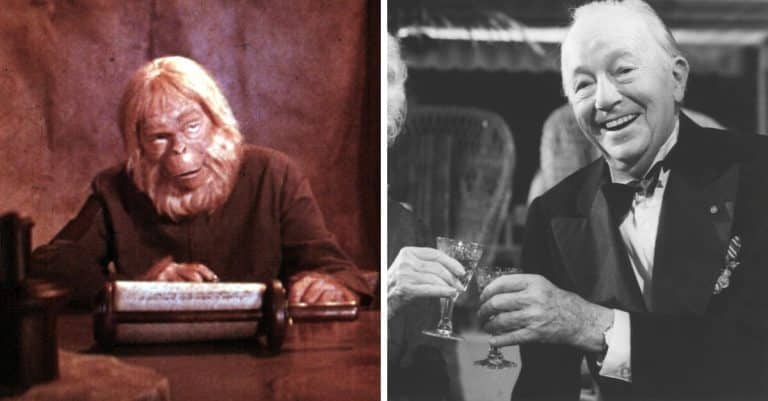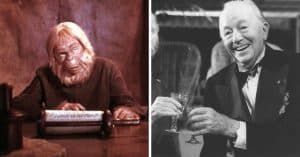 This evolved orangutan politician serves as the Minister of Science for the Ape Civilization; he heads the courts and denies Heston on every single claim. He is a necessary villain and is played terrifically in the film.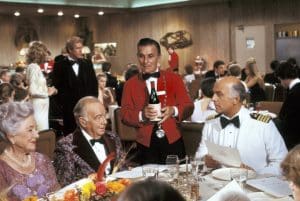 Maurice Evans began acting back in the '20s and is a classically trained British actor. The guy dominated the stage and was a part of some great films, like Kind Lady in 1951, and Rosemary's Baby in 1968. But somehow he was most successful on TV, from Tarzan in the late '60s to Bewitched as Samantha's father, aptly named Maurice.
His final film role was the 1979 Steve Martin breakthrough, The Jerk. Evans returned to England to live out his remaining years and died there on March 12, 1989.
Roddy McDowall (Dr. Cornelius)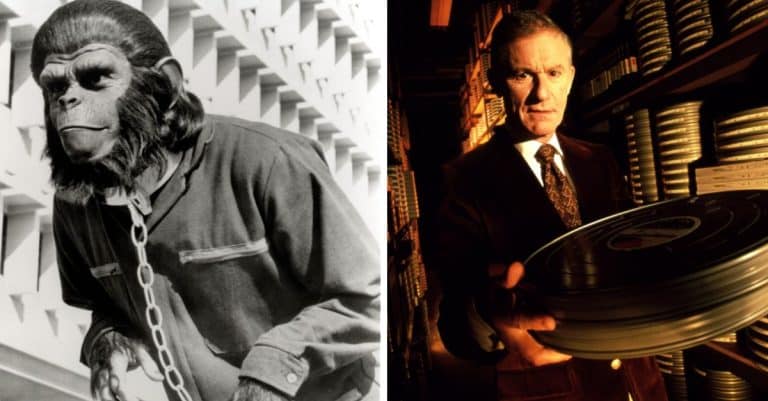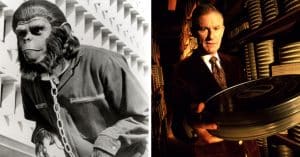 Dr. Cornelius is a chimpanzee scientist, skeptical of the humans at first, but follows Zira's view and eventually helps prove that Taylor and the other humans are intelligent species. McDowall and the other apes shine in this film, showing emotion behind all those costumes and prosthetics, which looked quite incredible.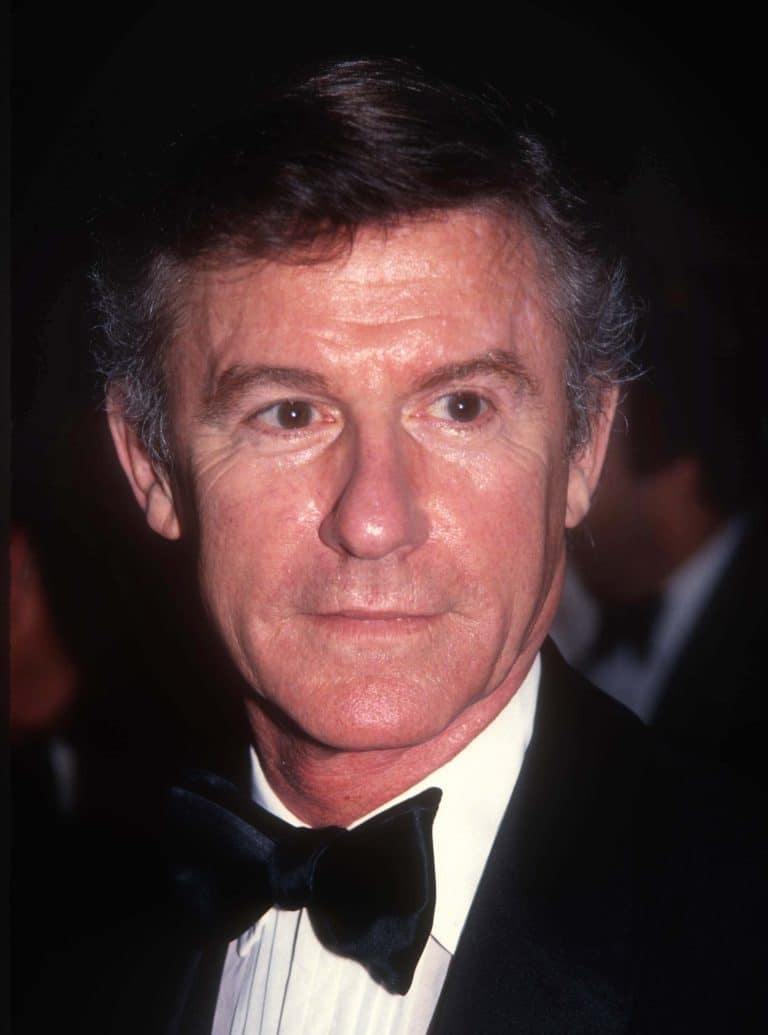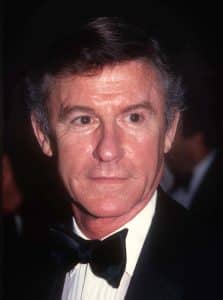 Roddy began acting in the late '30s when he was a child, first in England, before moving to the U.S. Some of his best-known early work includes 1942's On the Sunny Side and 1943's Lassie Come Home, where he first worked with a young Elizabeth Taylor. Their friendship would be life-long. He said of her in an interview, "She was an eight-year-old perfection. Absolutely ravishingly beautiful. So beautiful in fact that I began to laugh…because that sort of, takes your breath away."
In 1963 he played Octavian in his best friend Liz Taylor's Cleopatra and followed that with 1968's The Legend of Robin Hood where he played Prince John.
Aside from being a prolific actor, McDowall was also a recognized and talented photographer. He published five books of photographs, featuring profile interviews of celebrities and close friends including Elizabeth Taylor, Judy Garland, Maureen O'Hara, Katharine Hepburn, and Lauren Bacall. McDowall died in October of 1998 at the age of 70 from lung cancer.
James Daly (Dr. Honorious)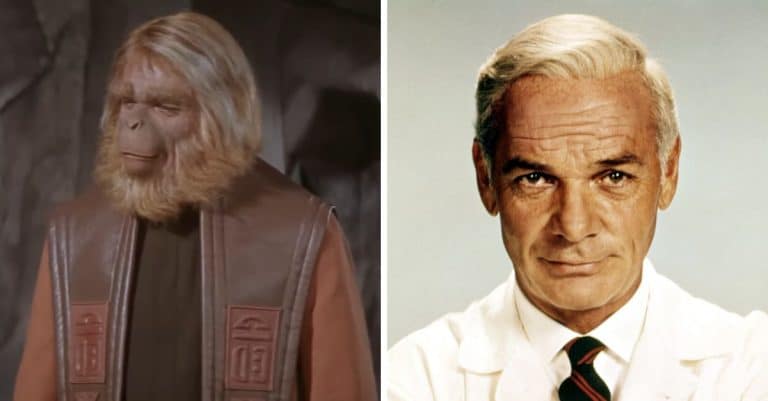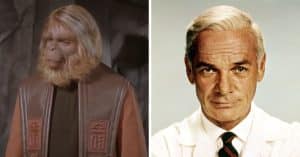 This Ape Senator known as Dr. Honorious serves as prosecutor for the Science Counsel during Taylor's trial – he's often smug and snarky in his dialogue., and if he has it his way, Taylor would be lobotomized.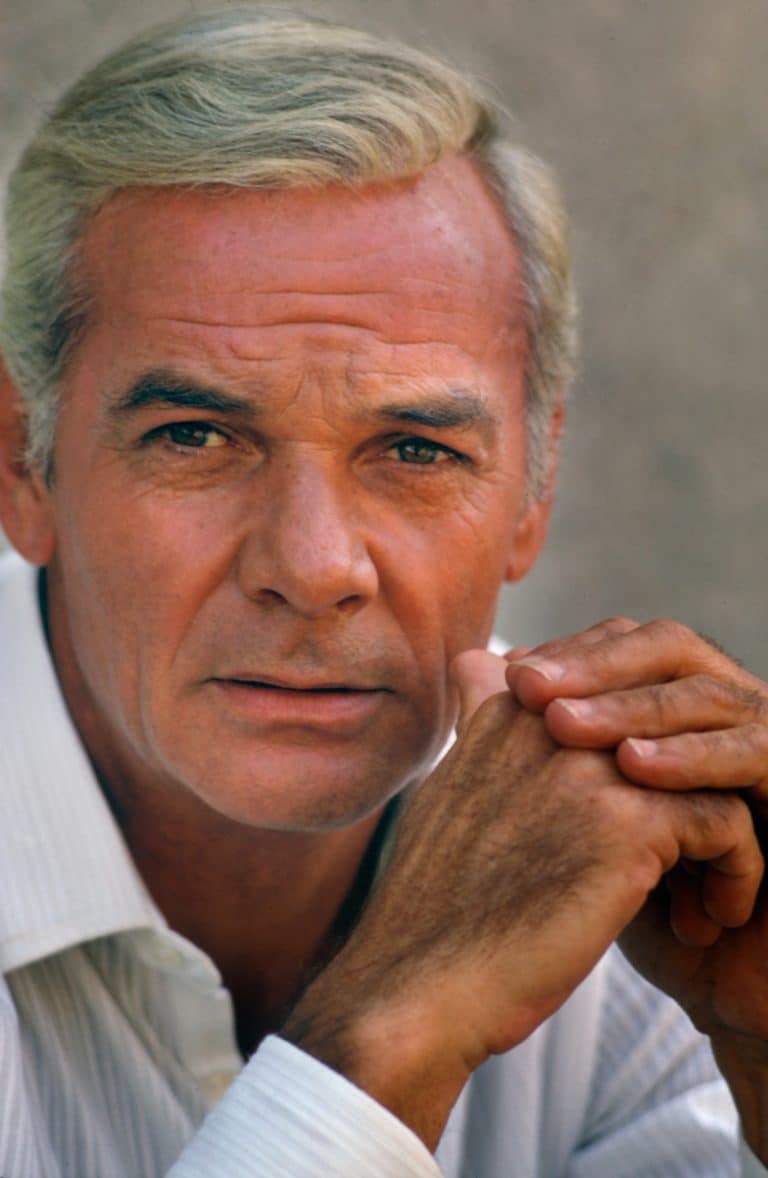 James Daly stepped into the entertainment biz in the early '50s with a big break in the TV show Foreign Intrigue in the mid-'50s. He'd return to TV for one of his final mainstay gigs, playing Chad Everett's superior in the great show Medical Center. He was scheduled to appear in the play Equus at the historic Westchester Theatre when he died of a heart attack at the age of 59.
But the actor lives on through his children, both of whom you certainly know… Tim Daly is also known as Joe Montgomery Hackett from the show Wings, and his daughter Tyne Daly played the Lacey half of the famed Cagney & Lacey! What a talented family.
Linda Harrison (Nova)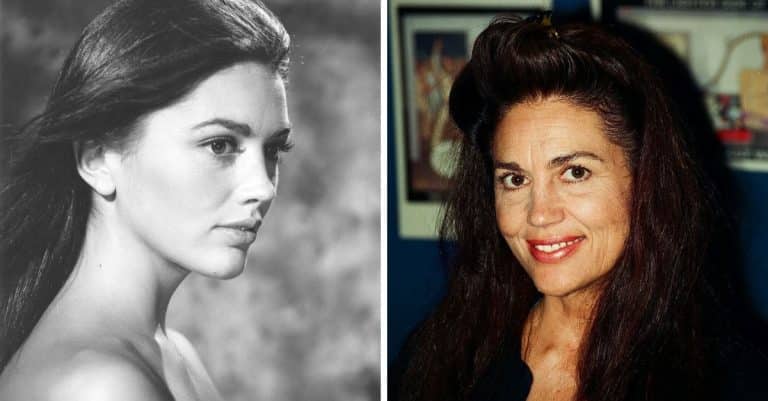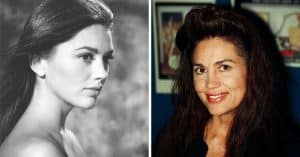 Nova is a human who was captured in the same hunting expedition as Taylor. Her blood is used in a transfusion to save Taylor who was critically injured, and the two develop a mutual attraction. Although Nova doesn't utter a word of dialogue, she is utterly stunning and iconic.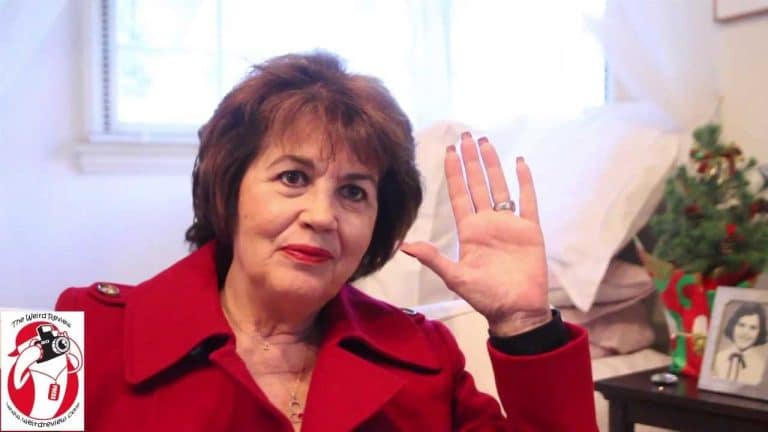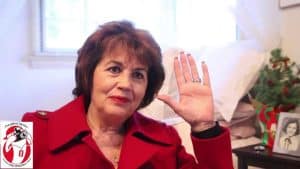 Linda Harrison was a model and beauty queen before beginning to act in the '60s, playing a cheerleader on a few episodes of Batman for season one.
After becoming Nova, she co-starred in the series Bracken's World, but this was followed by a termination suit. Harrison and a number of others contested that they were wrongfully terminated from 20th Century Fox. They claimed they were subjected to humiliation and embarrassment and the suit was settled out of court.
It was in 1974 when Harrison came back to Hollywood after a sabbatical, desperately trying to revamp her career. She picked up a few roles, but was infatuated with securing the role of Roy Scheider's wife in Jaws, which her husband was producing. However, Universal chief Sid Sheinberg wanted his own wife, Lorraine Gary, to have the part and since he was everyone's boss, Lorraine got the gig. One of her recent few roles was playing Susan in Cocoon and its sequel in 1988.
Today she is 77 years old and resides on the Eastern Shore of her home state of Maryland.
Lou Wagner (Lucius)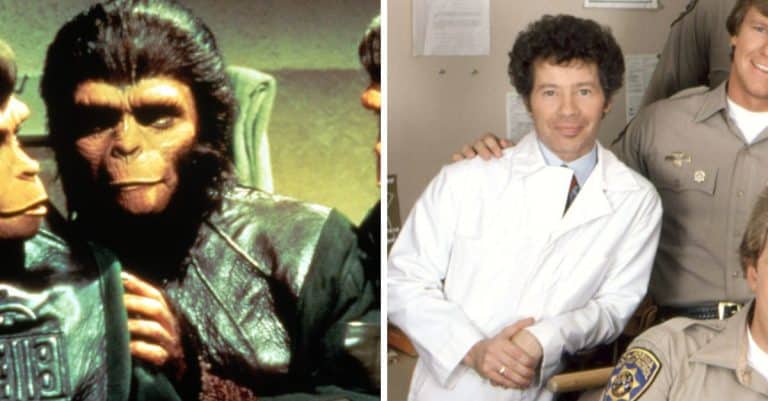 Lucius is Zira's rebellious nephew who critiques the actions of the older generation, and tags along with Taylor. He's really quite funny in the film.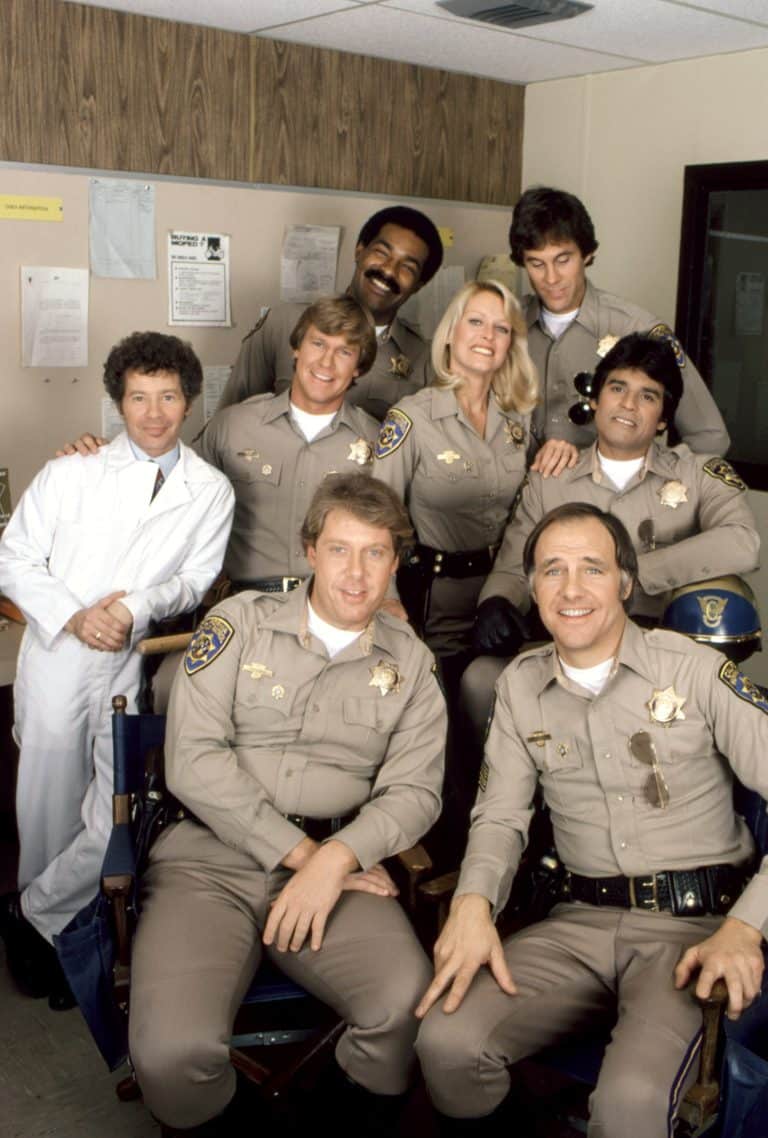 The great Lou Wagner began acting in the mid-'60s and guest-starred on a number of shows such as Dragnet and Happy Days, but he's best known for the great show CHiPs, playing a handy-dandy mechanic for the precinct from season two and beyond.
Aside from his movie roles, Wagner also appeared in a recurring McDonald's commercial for a decade as The Professor.
Today Wagner is in his mid-seventies and likely still playing roles much younger than he is, as the skilled actor stands at just five-foot-two.
Kim Hunter (Dr. Zira)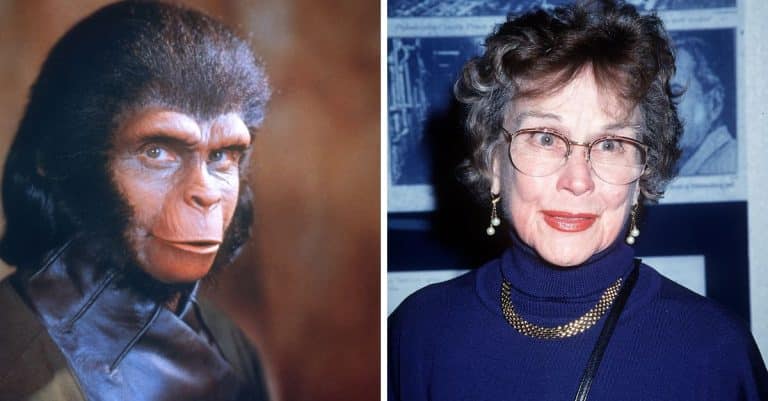 Dr. Zira is a chimpanzee psychologist and veterinarian who specializes in the study of humans and who eventually helps Taylor escape. Zira may be the best part of this film.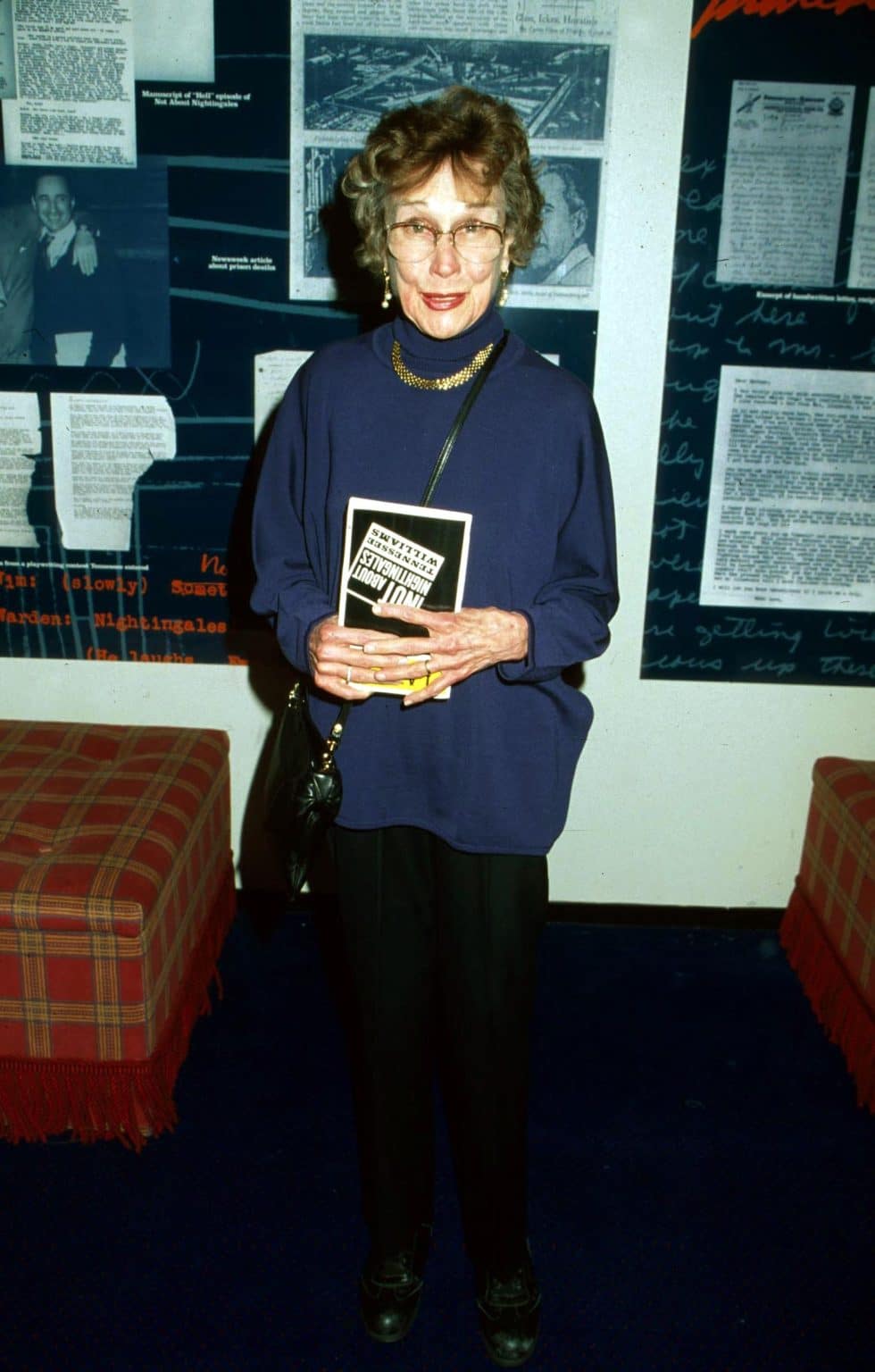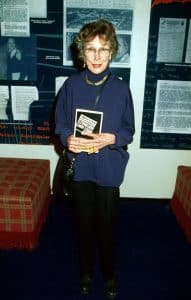 Kim Hunter stepped onto the scene in the early '40s, Her very first starring role came in the 1946 British fantasy film A Matter of Life and Death. Then in 1947, she starred in the original Broadway production of A Streetcar Named Desire as the emphatically-called Stella! Of course, she reprised her Stella for the film version, which earned her an Academy Award.
She was also Humphrey Bogart's leading lady in 1952's Deadline USA. However, shortly after, she was blacklisted from Hollywood after suspicions of communism, putting her among the ranks of some big names at the time. She still continued acting, albeit in much smaller one-off roles in shows like the Alfred Hitchcock Hour and Bonanza.
Hunter also appeared in a number of radio and TV soap operas including ABC's The Edge of Night. Hunter's final film role in a major motion picture was in Clint Eastwood's 1997 film, Midnight in the Garden of Good and Evil.
She sadly died in September of 2002 of a heart attack at the age of 79. But with two of her films in the Library of Congress, A Streetcar Named Desire (1951) and Planet of the Apes (1968), Kim Hunter will never be forgotten.
That was the cast of one of the greatest sci-fi films of all time, Planet of the Apes, one that sparked a franchise that continues to this day, with some good and some terrible installments along the way. So answer this: is the original 1968 film the best of the bunch? Of course it is. But what other film from this franchise do you enjoy? Get in the comments and let's discuss.