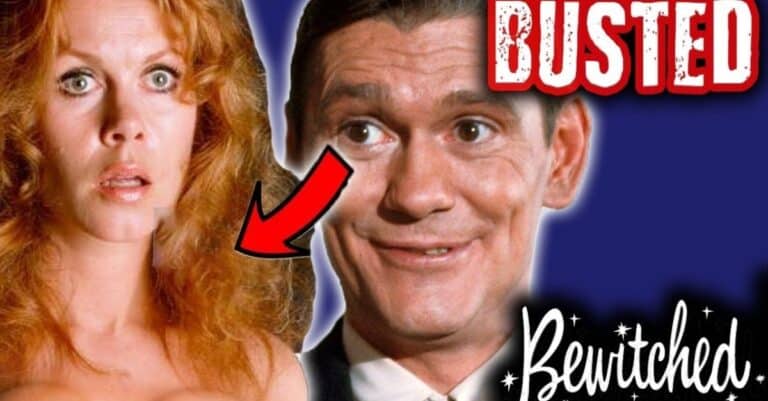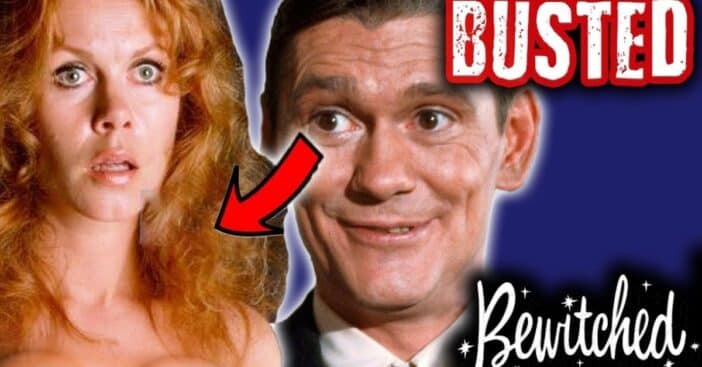 The great Dick York was best known and well-loved for his long-suffering mortal role of Darrin Stephens on the long-running magical sitcom, Bewitched. This high-strung normal fella was living with a witch —unaware of the chaos he was in for. And somehow, in this fantastical world, Dick York gave us an everyman. A gangly guy who loved his wife as much as he hated intimate moments with his mother-in-law. Ya know, a basic Saturday. And many people think the magic left the show, along with Dick York, in season 6 and beyond… losing his sharp comic timing, and chemistry with Elizabeth Montgomery. So why did Dick York depart an extremely successful sitcom, and how much pain was the actor suffering through while hitting his mark?
Today, we're looking at the life, career, and sad ending of the beloved Dick York. But before we get to that Burbank studio where history happened, we first have to start in Indiana.
The Beginnings of Dick York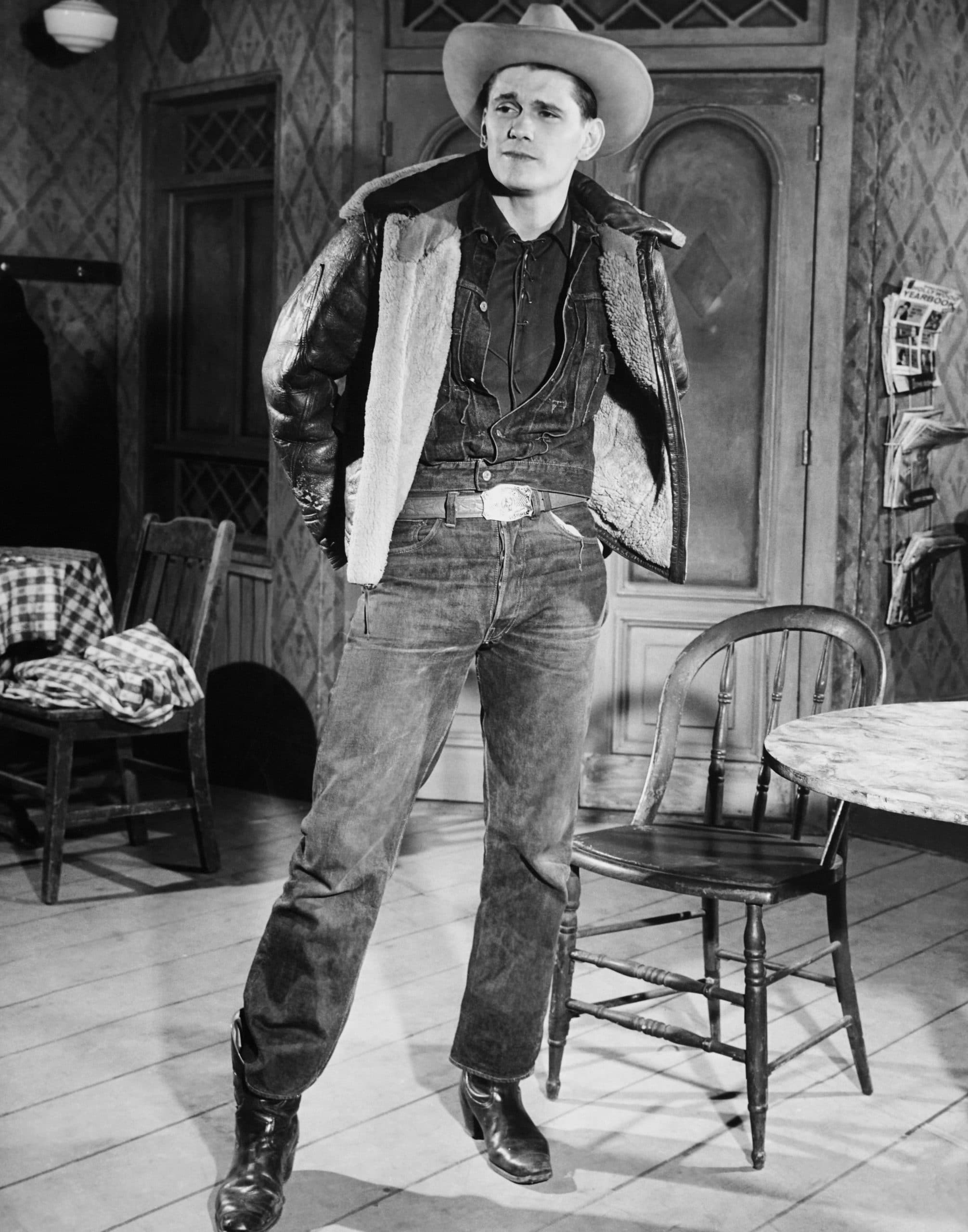 Richard Allen York was born in Fort Wayne, Indiana in 1928 to Bernard and Betty York. He grew up during the height of the Great Depression and, along with many others, knew what it was like to be poor and in turn, made it his mission to help those who were less fortunate. But we'll get to that soon.
As a teenager, York was living in Chicago and got an early start in acting, at just 15 years old a Catholic nun recognized his strong voice potential. And he landed a starring gig on the CBS radio show, "That Brewster Boy." He worked in various radio shows and commercials for the next few years. And the other network, ABC also had an eye on York, hiring him to be the host of Junior Junction. Even The Navy hired Dick to act in their recruiting videos that were shown to high school kids across the US.
After this early success, York moved to New York City and began getting his feet wet on Broadway in the 1950s. Some of his notable shows were Tea and Sympathy and Bus Stop.
He began getting notable screen work in 1953, acting with Adam West in an episode of The Philco Television Hour, and by 55 he got some major films roles, one of them co-starring with Janet Leigh and Jack Lemmon in the musical, My Sister Eileen. He followed Jack Lemmon to Operation Mad Ball in 1957, which was the screen debut of Mary Tyler Moore.
And in 1958, One more with Jack Lemmon in the dark realistic western Cowboy, where Jack Lemmon nearly died during the longhorns cattle stampede sequence. The crew was all scared to death as a stuntman had not been hired. Realism indeed. And this near injury precurses our next chapter of Dick York's life, as his on-set injury would not be amiss.
The Injury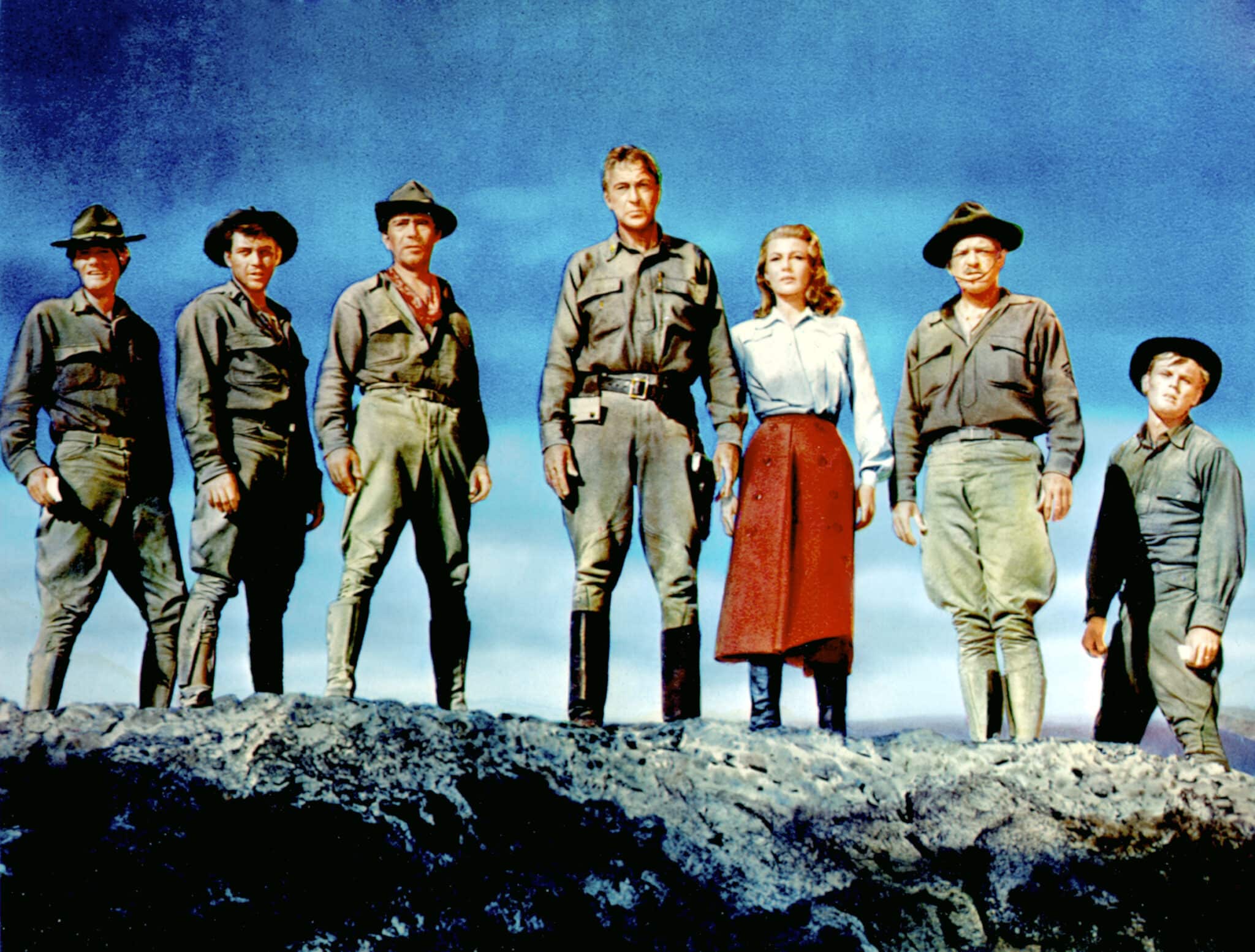 In 1959, Dick York was in the movie They Came to Cordura, with a starring role alongside Gary Cooper and Rita Hayworth. In the final scenes of the movie, he was using a hand-operated railroad car, when one of the extras on the car grabbed onto the handle opposite of Dick York when he wasn't expecting it. The handle motion caused the muscles in the right of Dick's back to tear completely, causing extreme pain and a debilitating spinal injury that would alter the rest of his life and career. There was no cure for his injury and the number of painkillers he took was steadily increasing.
Dick York said the following about the incident: "The muscles along the right side of my back tore. They just snapped and let loose. And that was the start of it all: the pain, the painkillers, the addiction, the lost career." He'd complete his final film role in 1960, in the Spencer Tracy courtroom drama, Inherit the Wind. He played the part of teacher Bertram Cates which was based on the real incident of the Scopes Monkey Trial that took place in 1925. This is a phenomenal picture if you haven't seen it, and was actually the very first in-flight movie ever shown on Trans World Airlines. But film work is very labor-intensive, so Dick York decided to stick to television.
Work Despite Pain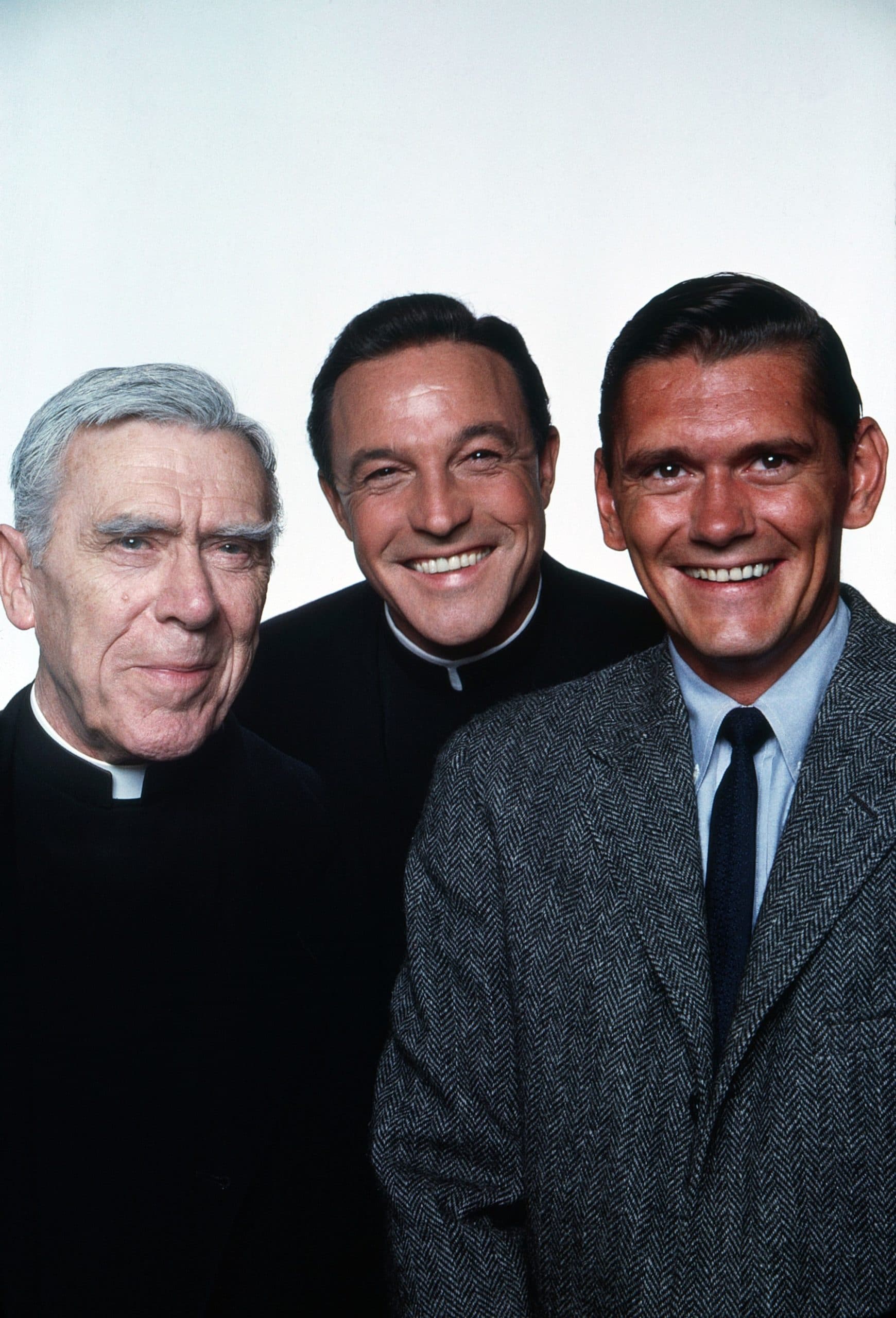 York took pain medications to alleviate the stress and kept right on working, guest-starring in some of the best television shows of the '50s and early '60s, highlighted by two episodes of The Twilight Zone and six times on Alfred Hitchcock Presents.
In 1962, Dick co-starred with Gene Kelly in the short-lived spinoff series Going My Way, based on the Bing Crosby film – but it didn't catch on and would be Gene Kelly's final weekly television attempt. York, however, was not done yet.
'Bewitched'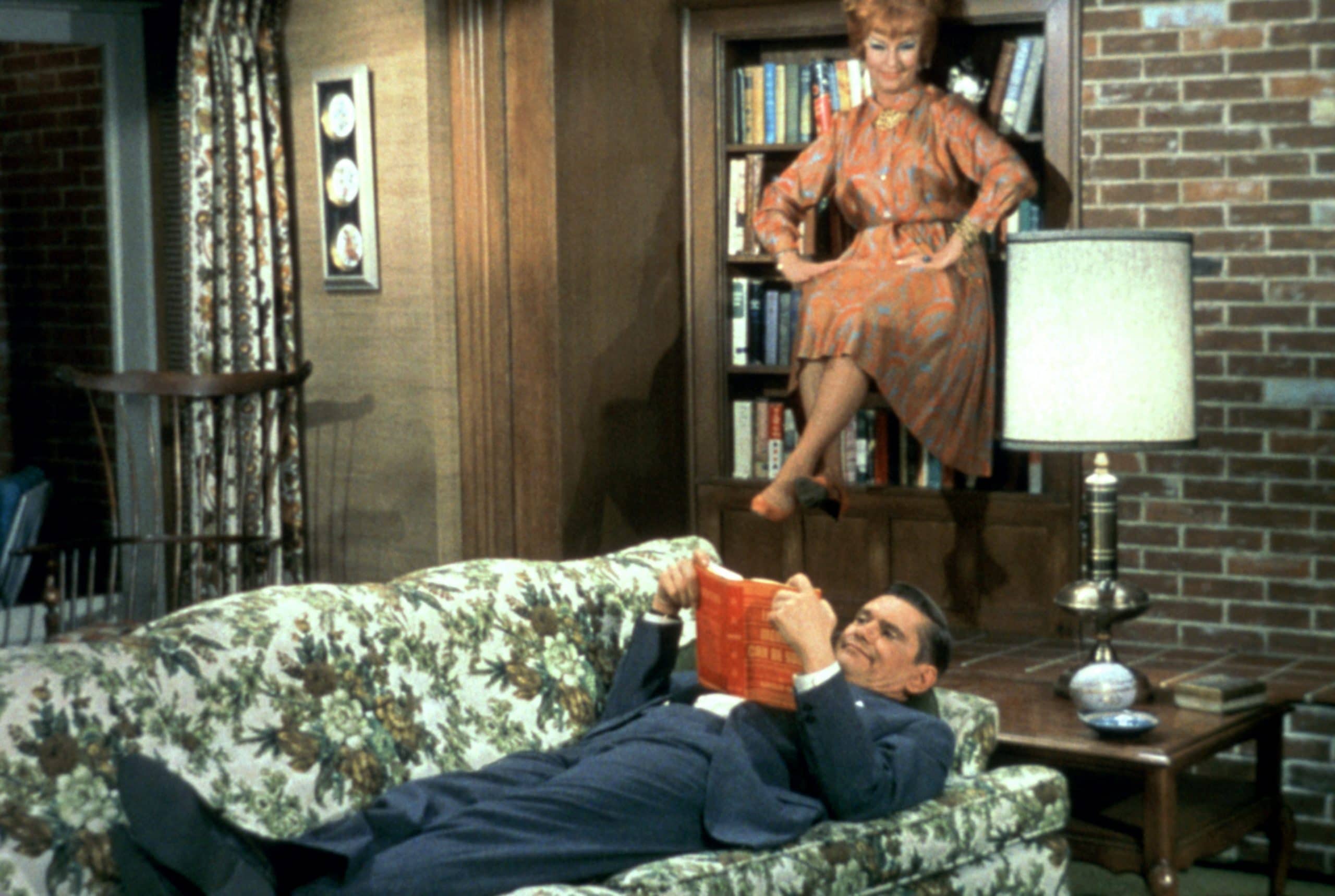 Bewitched began in 1964, and although Samantha promised she'd not do magic around Darren, that never played out and we often say Darren transformed in one way or other to his dismay. They had a whimsical marriage, to say the least, and audiences and critics loved York's Darrin Stephens. He was even nominated for an Emmy Award in 1968, but he lost out to Don Adams from Get Smart.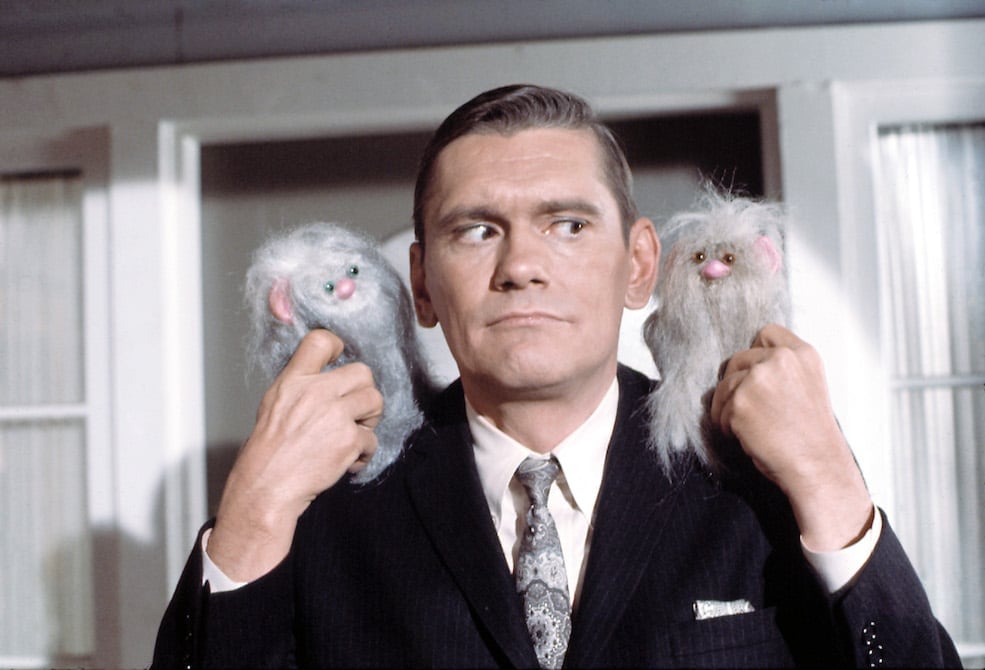 Dick York loved working on the show, that's if he could bring himself to set. His back injury had flared up again and was a problem from the first day of filming. Series producer and director William Asher shared what happened with pop culture historian Geoffrey Mark, who shares, "The first day Dick didn't show up. Concerned, Bill called the security guards at the gate to the studio and said, 'When Mr. York shows up, will you please let us know immediately?' The security guard said, 'He showed up hours ago. He signed in.' So Bill went out and looked for him, finding him in his car, passed out. Bill revived him and it was then that Dick told Bill that he had a back injury causing him to need medication, and that sometimes this happened. Bill and Liz then had a conversation: Do we fire this guy? Do we recast this or do we deal with the problem? And Liz felt that Dick was so talented, that he brought such charm to Darrin, that they would be foolish to try and recast. They hoped that the first day would just be an anomaly. Dick could play the broad comedy this show called for and he was able to handle the dramatic moments as well. Unfortunately, the problem didn't just go away. Bill Asher said that Dick York was addicted to pills."
Addiction
As things evolved, he couldn't stand for long periods of time, and a slanted wall was actually built for him to lean against between shots. During season 3, the filming of the show was slowed in an attempt to accommodate York, more and more scenes were tweaked to where Dick York was either sitting or laying down. Again, a valiant attempt to decrease the actor's excruciating back pain. His part was being cut from scenes so that production could go on.
Mark details, "As the show progressed, more and more problems showed up. Dick was the teeniest bit chubby in the beginning, and he began to lose weight. There were episodes where they had to limit what he was doing, because he was too stoned on pills to really function well. When the show went to color, they had to heavily make him up, because he looked ill. He was pale, losing weight, getting lines in his face and they began to have to use a bronzer on him to make his face look healthy. They had to supplement the suits he was wearing, because he was still losing weight and not looking well. He even began to slouch. Rehearsals became problematic because Dick was out of it. Elizabeth and Bill really loved Dick and felt that as long as they were able to continue working with him and producing the show on time, he was worth the trouble. Elizabeth liked him personally as a human being and she loved working with him."
During season 5 of the show, York experienced a medical emergency and was taken to the hospital where he spent time recovering. Says Mark, "By the fifth season, it's obvious that something is wrong if you watch the show. Even Dick's suits had to be padded so that he didn't look too skinny and his face was getting drawn. Then, Elizabeth Montgomery got pregnant again and they were going to write the pregnancy into the show. They wrote an episode for her to tell Darrin she was pregnant, but in the midst of shooting it, Dick had a seizure. Bill Asher put him in the hospital, but the only way they could get him to go to the hospital was if Bill guaranteed him he wasn't going to lose his job."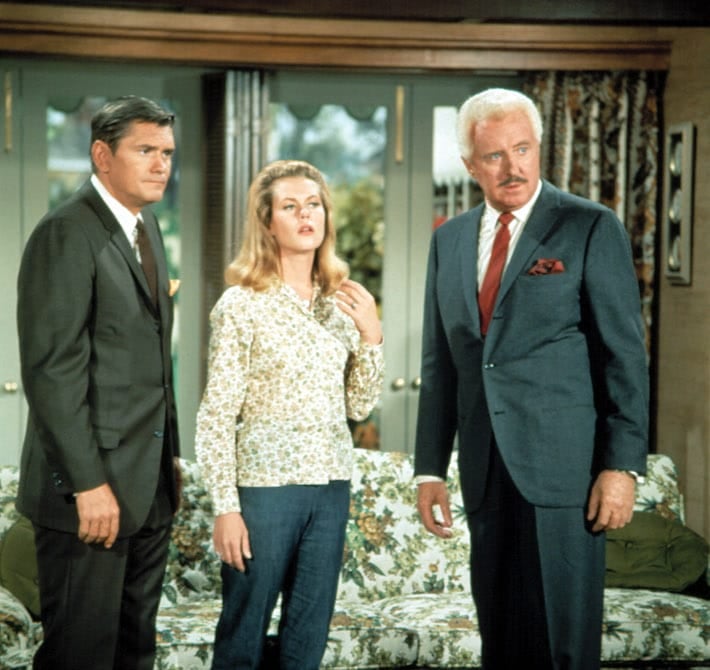 But this was one promise, he points out, that couldn't be kept: ""Elizabeth said to Bill, 'I can't deal with this anymore.' Even she had had enough. As long as he was doing his job, they wanted to keep and help him. Elizabeth said, 'We have Erin Murphy on the set, a child who should not be exposed to this. If our children show up on a set, they should not be exposed to this. And I don't think we're doing him any big favors. He also has his own children and by pretending there's no problem, we're not helping him or his problem.' So Liz put her foot down and said he's out. They rewrote the last few episodes of the season so that Samantha tells Darren she's pregnant over the phone, and then they threw in a non-pregnancy episode or two at the end of the season, filming around Dick. Well, what do you do now? They decided that they were simply going to bring in Dick Sargent, who was available and who had tested so well for Darrin to begin with in the beginning."
Dick York never came back to that Burbank set and the production quietly replaced him with another actor, Dick Sargent. Unfortunately, the new Dick didn't have the same charm, and ratings began to decline fast.
Addiction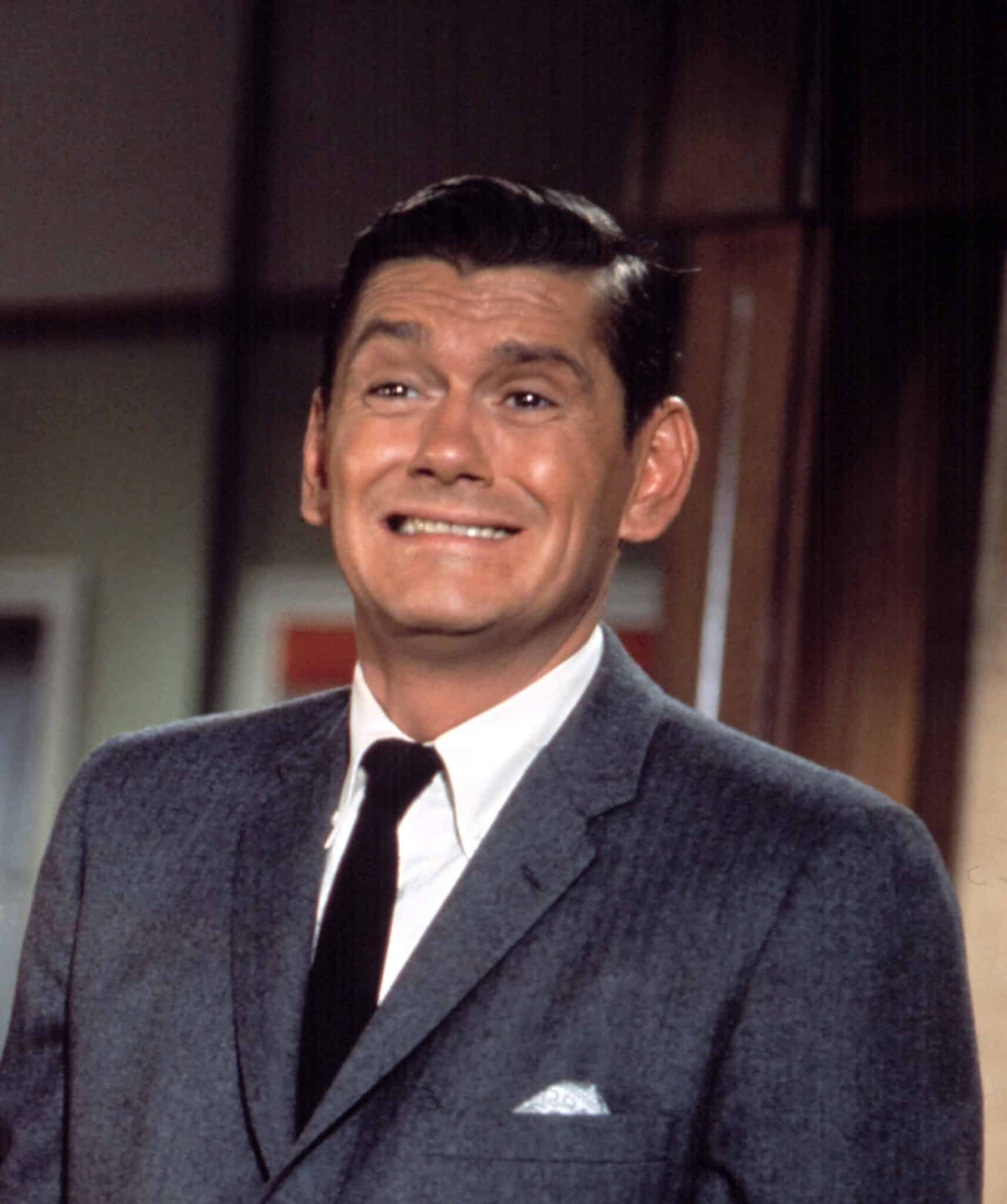 York was worn out from experiencing so much pain. And even before he had left bewitched, he had become addicted to the opiate painkillers so necessary for a day's work. It got so bad that he would be absent from filming because he was too high on his meds. Eventually, York decided to quit taking the drugs and experienced terrible withdrawal symptoms. But thankfully, he quit the painkillers for good.
In March of 1969, Dick York gave a simple comment to explain his departure from the show to The Sacramento Bee: "Five years as Liz's husband on Bewitched; there are no hard feelings. I just want a chance to do other stage and movie roles."
York the Landlord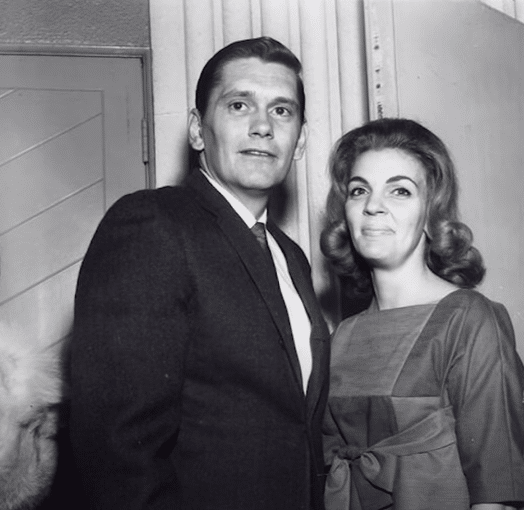 Eventually, he and his wife – his childhood sweetheart named Joan Alt, with whom he had five children and remained with until his ultimate passing – bought an apartment building. York turned into a kind landlord, who didn't even evict tenants when they didn't pay rent. This generosity caused the Yorks to fall behind on payments and the bank had to foreclose on the property. The Yorks were allowed to stay in their apartment, but they had to clean the other units for bank foreclosure. Definitely not what Stanley Roper would have done, but hey, sometimes people just can't pay. And Dick York was a kind soul, a kind soul with declining health.
After their building was foreclosed, the Yorks were very poor. They didn't have enough money to visit the dentist and his teeth began rotting… not to mention he had put on a lot of weight and couldn't find steady work. But he did make one final return.
A Return to TV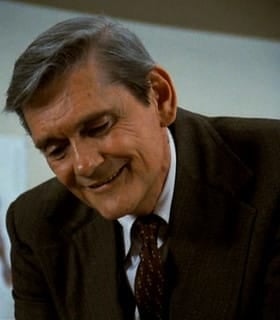 He made one final return to television in the early '80s. He lost some of the weight and began to look like himself again. The charming actor appeared on single episodes of Simon and Simon in 1983 and Fantasy Island the following year.
His final acting credit was in the TV movie, High School U.S.A. But acting as a whole was not done with Dick York quite yet.
Acting for Life
Known for his compassionate nature, Dick York founded the charity Acting for Life to help those in need. Specifically, he helped people find a way out of homelessness. He knew what it was like to have nothing, and struggle for food. He knew that everyone was one step away from homelessness whether they realized it or not. Dick York truly had a heart of gold.
And in his final years, while oftentimes bedridden, he spent a lot of time on the phones with businessmen, politicians, and other people crowdsourcing money and supplies for the organization. All this he did from his bedridden state in Rockford, Michigan.
Dick York was a smoker for much of his life. It was not unusual for him to go through three packs a day. This led to a battle with emphysema and by 1989, he was regularly seen wearing an oxygen tank to help him breathe. Dick York passed away from these breathing complications on February 2, 1992. He was only 63 years old.
York once stated about his life, quote: "I've been blessed. I have no complaints. I've been surrounded by people in radio, on stage, and in motion pictures and television who love me. The things that have gone wrong have been simply physical things." That's pretty profound, from a star actor who had an on-set extra derail his entire career trajectory. Dick York never put blame on others.
So let's toast to the original Darin, the great Dick York. Do you have a favorite Darrin moment from Bewitched? or what's the best film he was in? Get in the comments below and let me know.